Hey guys! Happy Monday! I know, I know… I never post on Mondays, but this week is special…I've got three posts for you (Monday, Wednesday and Friday) as we lead up to my big Hometalk LIVE video on Friday at 4pm Pacific. I'm going to sharing live video tutorials for a handful of different Valentine's Day crafts on Hometalk's Facebook page.  This fun little DIY Valentine's Day dollar store craft is one of the projects I'm going to be showing you how to make on the live video. Hope you'll join us!
Update: Here's the Hometalk LIVE video with all of my Valentine's Day craft ideas. 

This post is brought to you by Dollar Tree and uses affiliate links, but nothing that I wouldn't wholeheartedly recommend anyway! Read my full disclosure here.
I don't know about you guys, but every time I walk into Dollar Tree, it's like gravity just pulls me over to the right side of the store where all the fun seasonal products are displayed. I can't help but wander down the aisles and look at all the fun things just waiting to be turned into dollar store crafts. Their Valentine's Day product this year are so cute, I actually ended up finding supplies for a couple of different projects!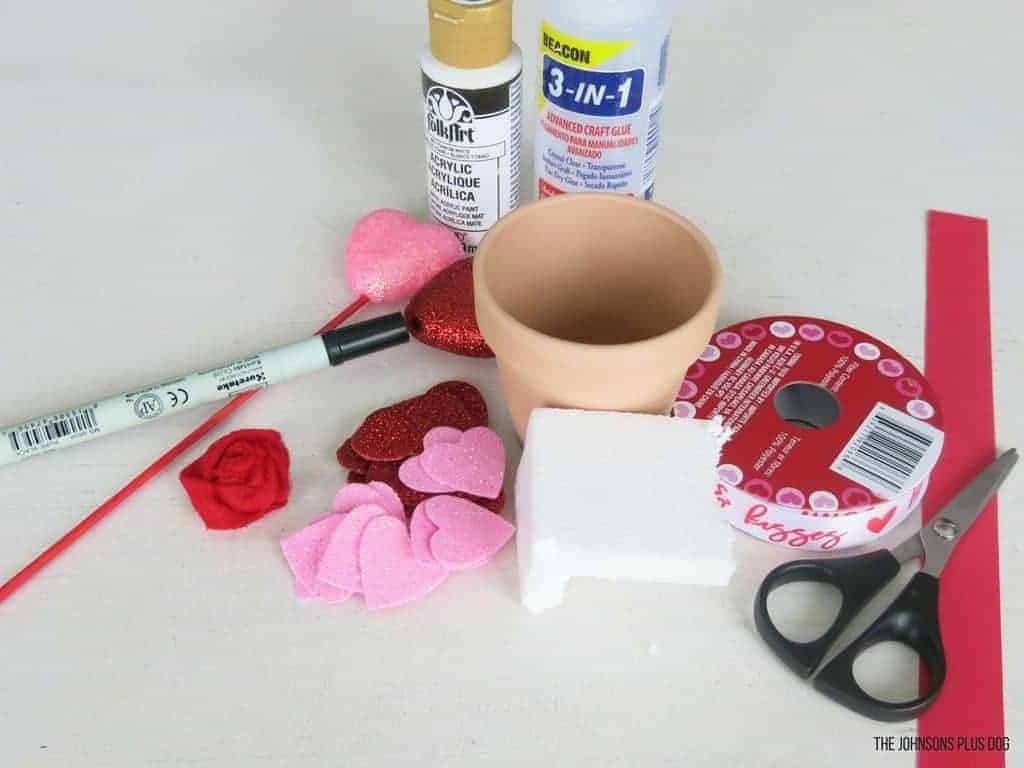 Supplies: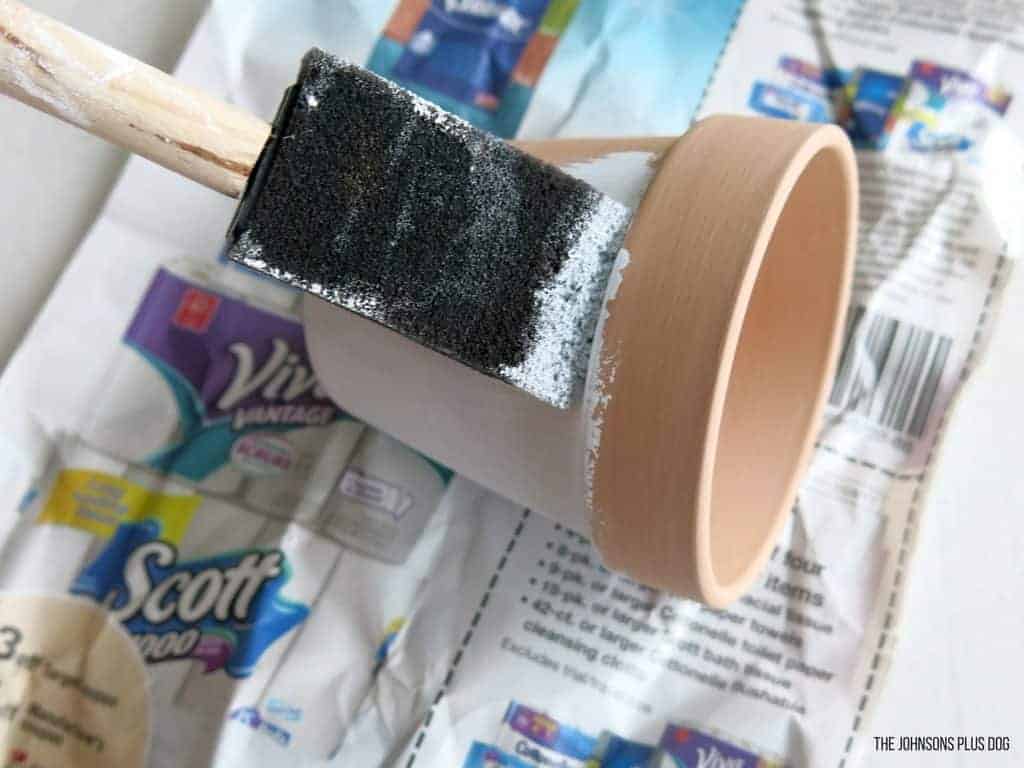 Step 1. Paint mini terra cotta pot with white acrylic paint. I used a simple foam paint brush and it only needed one coat.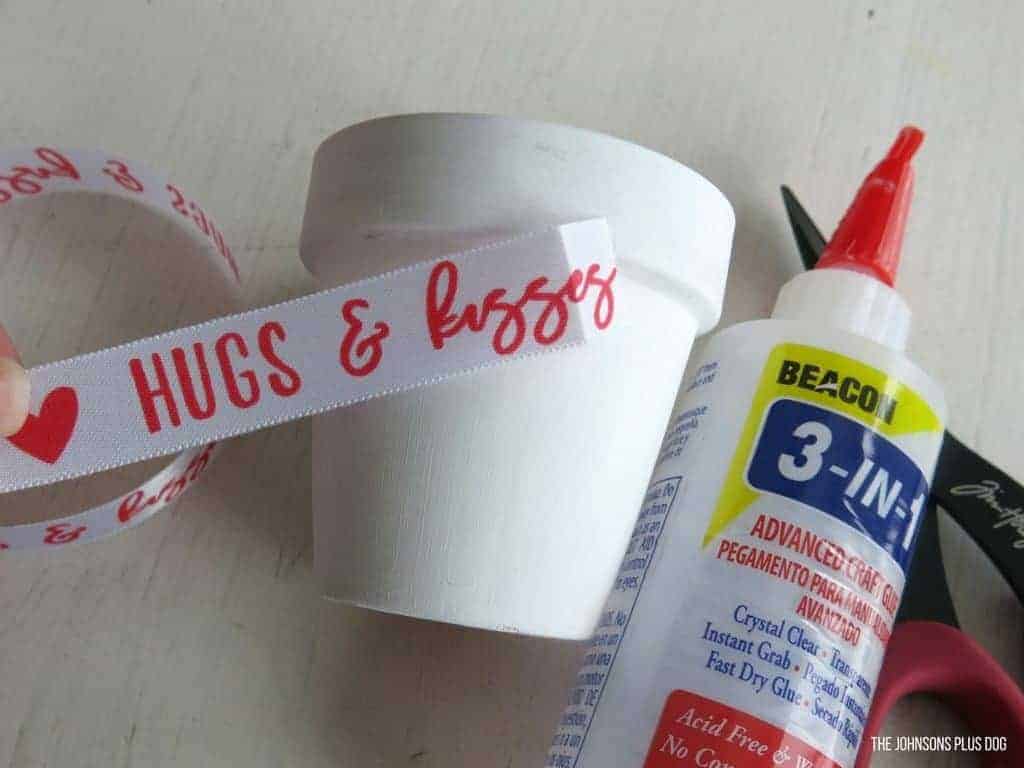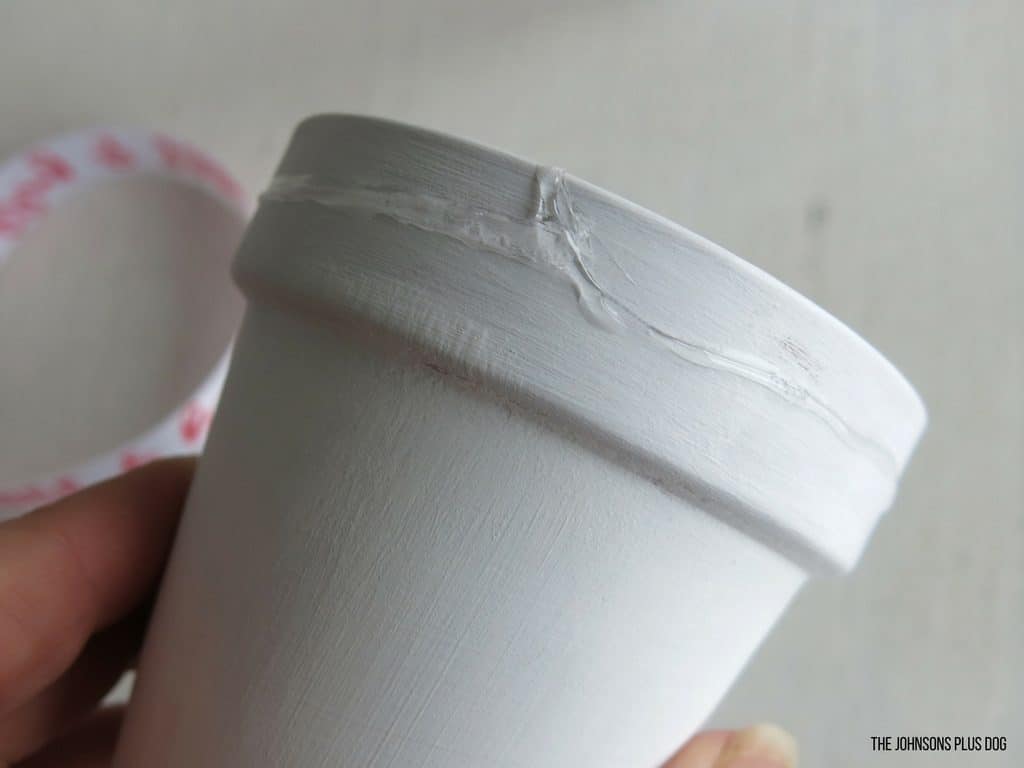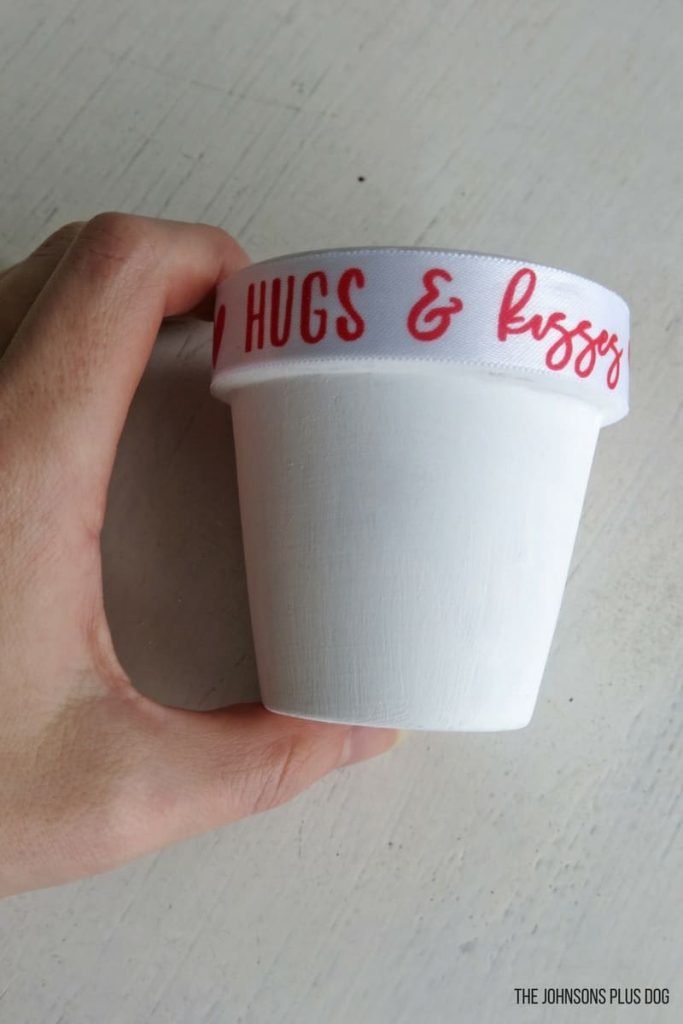 And… just since you guys haven't seen our little "plus dog" lately, here's Gannon helping out again! 🙂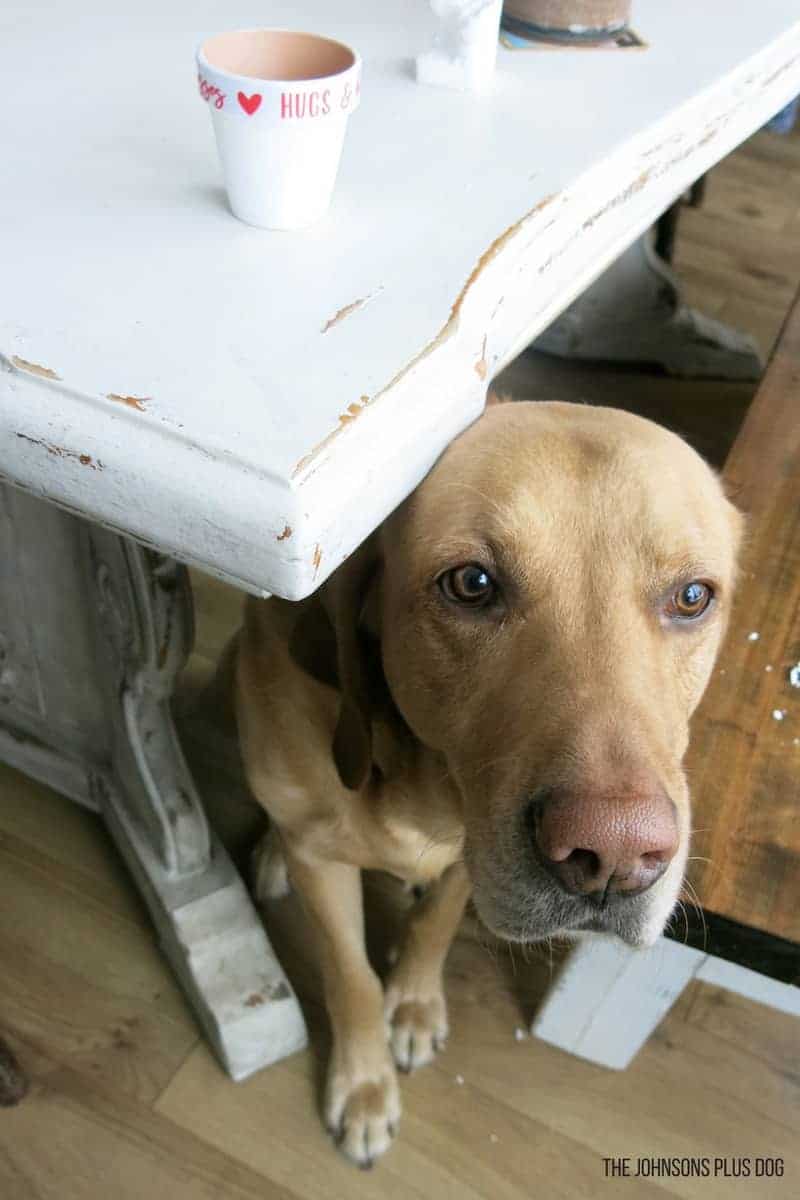 Step 2. Attach ribbon to the top of the terra cotta pot. I used my "never-fails" 3-in-1 craft glue.
Step 3. Add in heart picks. I just broke off a corner from some styrofoam packing supplies I had. I used three Dollar Tree heart picks and differing heights. I just broke the wood sticks to the height I wanted and stuck them into the styrofoam. Although, it's not shown in the picture here, I added in a 4th pick with a DIY felt rosette attached because I felt like it needed something more. If you interested in how to make a felt rosette, check out this post with a full tutorial and video!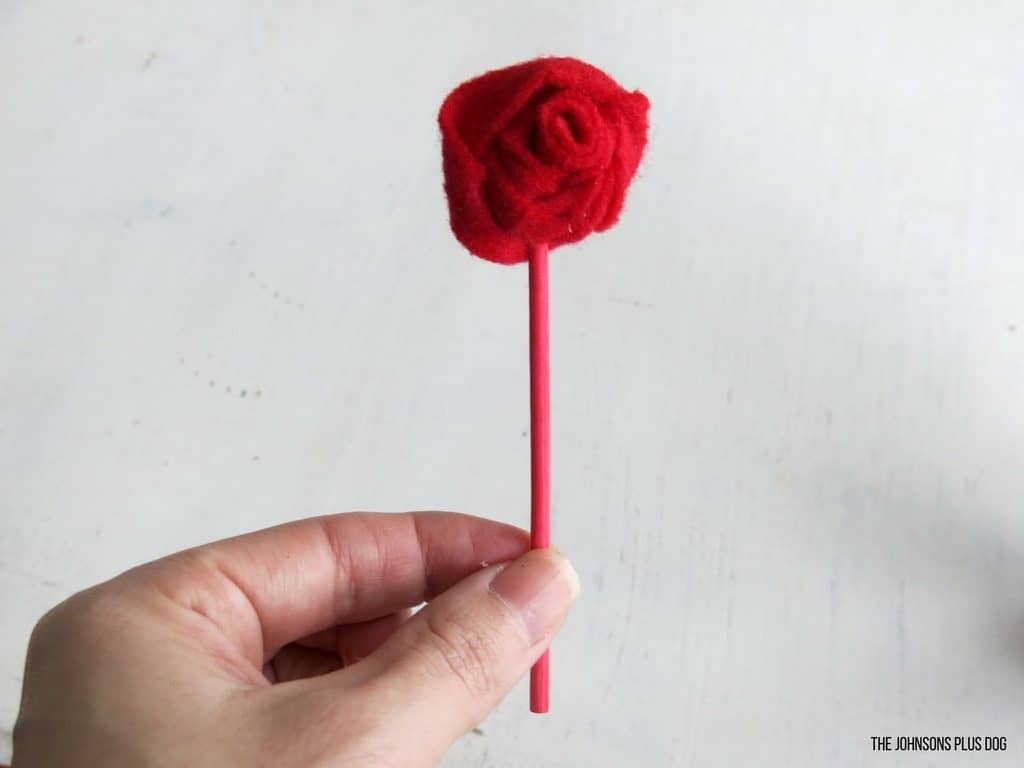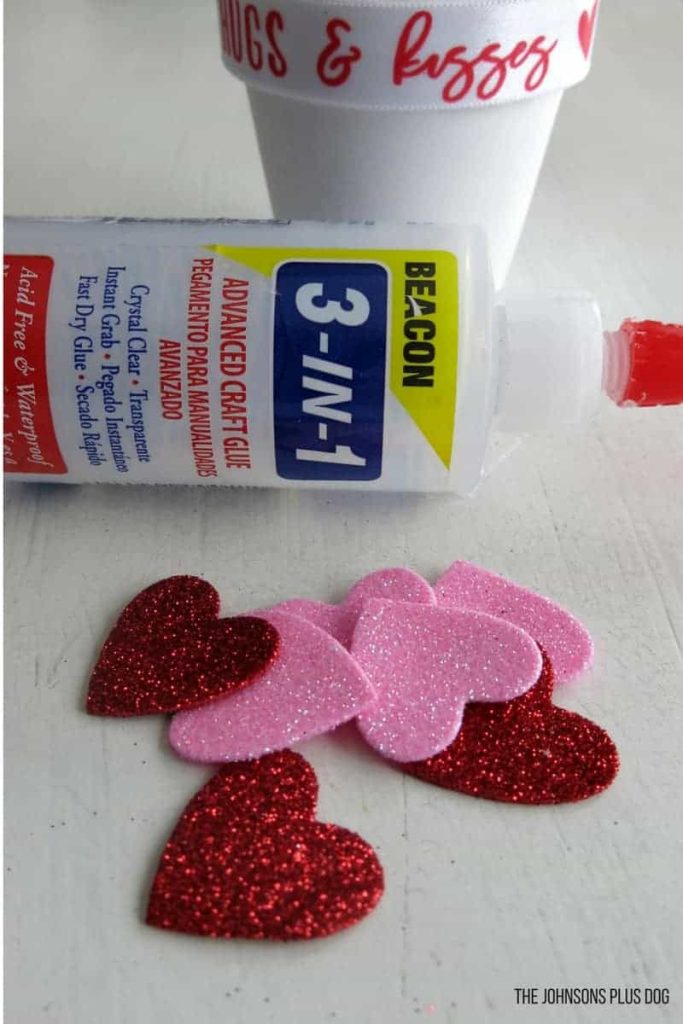 Step 4. Decorate your pot. I glued on some glitter heart confetti to the outside of the pot. I used my 3-in-1 glue here again.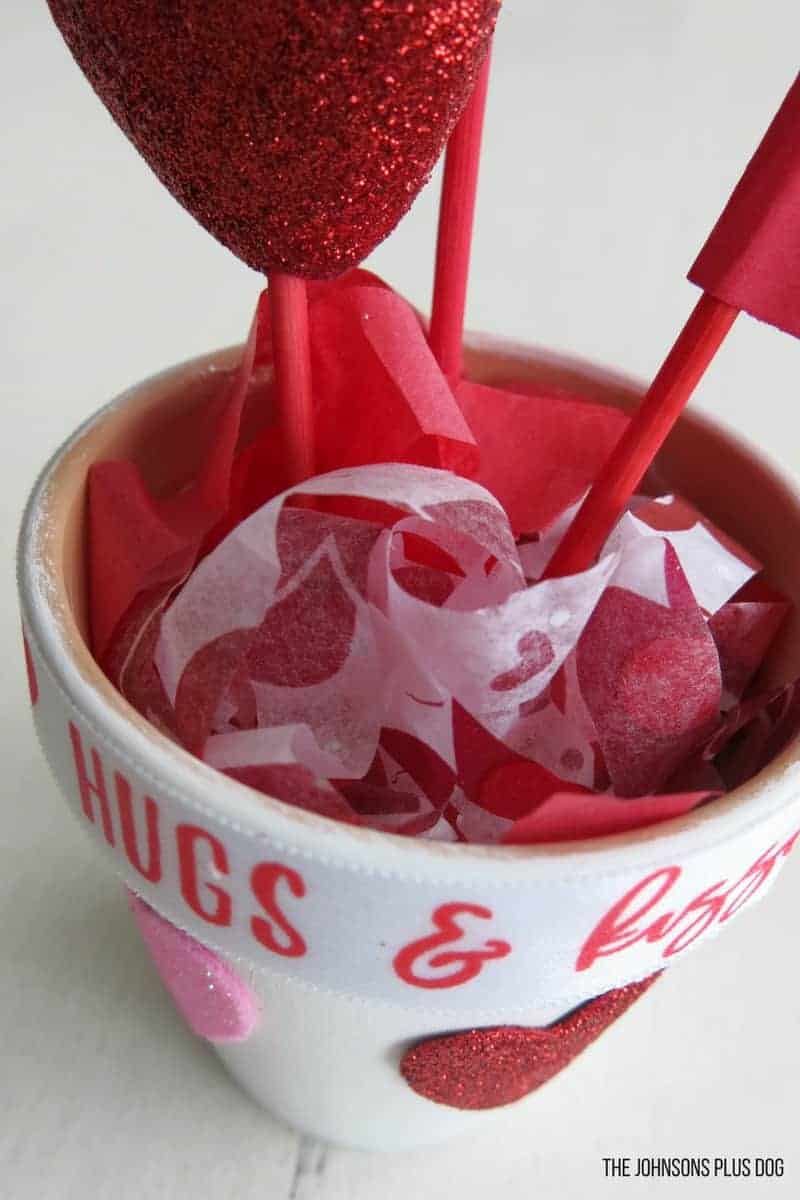 Step 5. Add in strips of tissue paper to cover styrofoam. Alternatively here, you could use paper or crinkle paper shreds.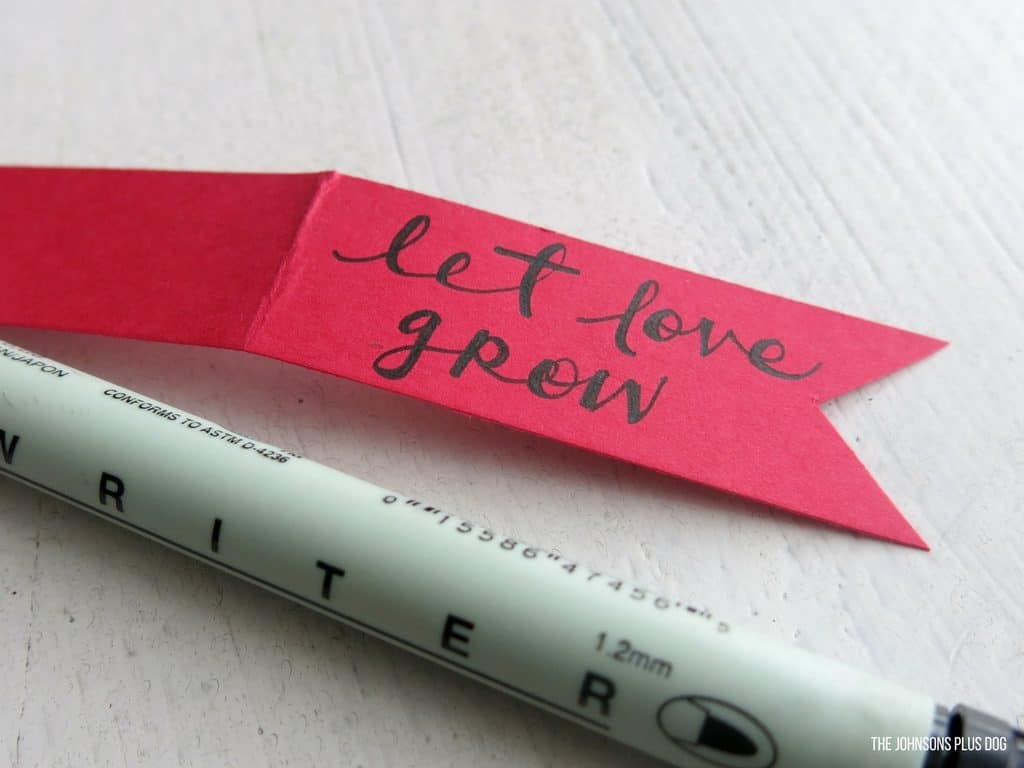 Step 6. Make tag. I just cut out strip of paper into flag shape and did some hand lettering of "let love grow". Quick tip for hand letter calligraphy, you want to make every down stroke thick.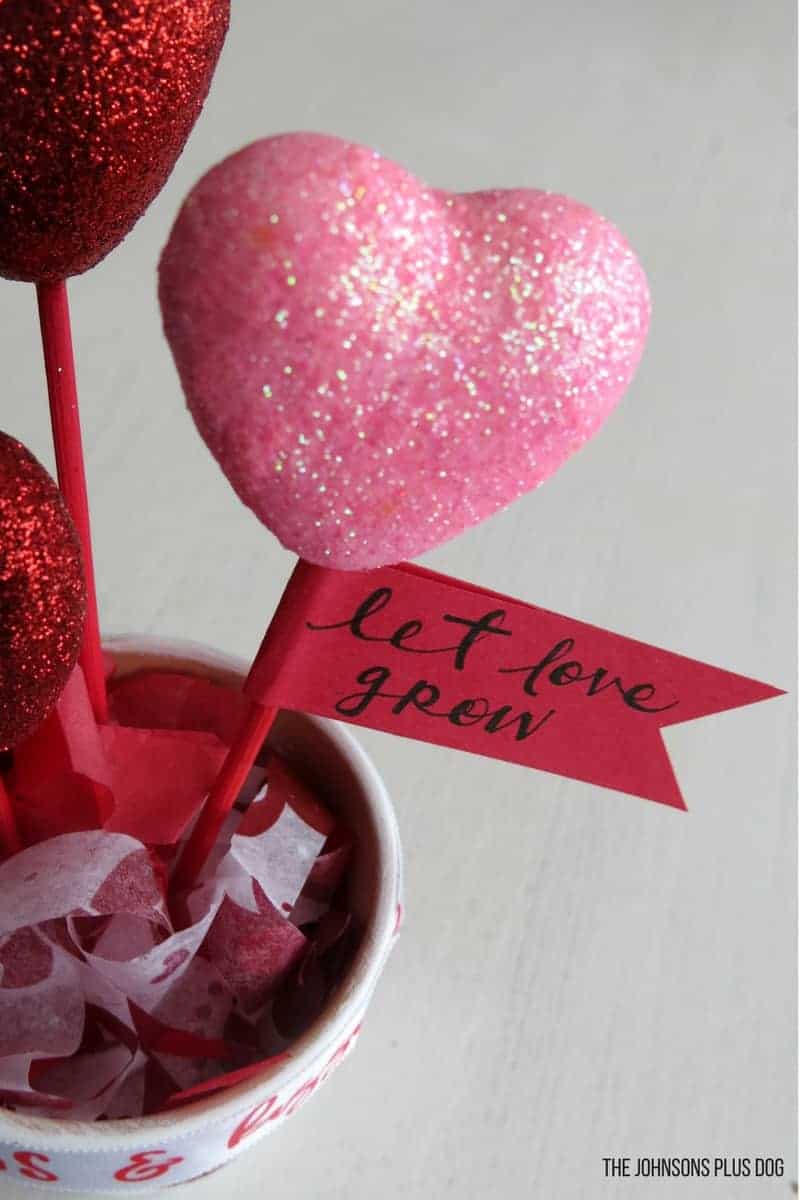 Step 7. Glue flag onto one of the sticks.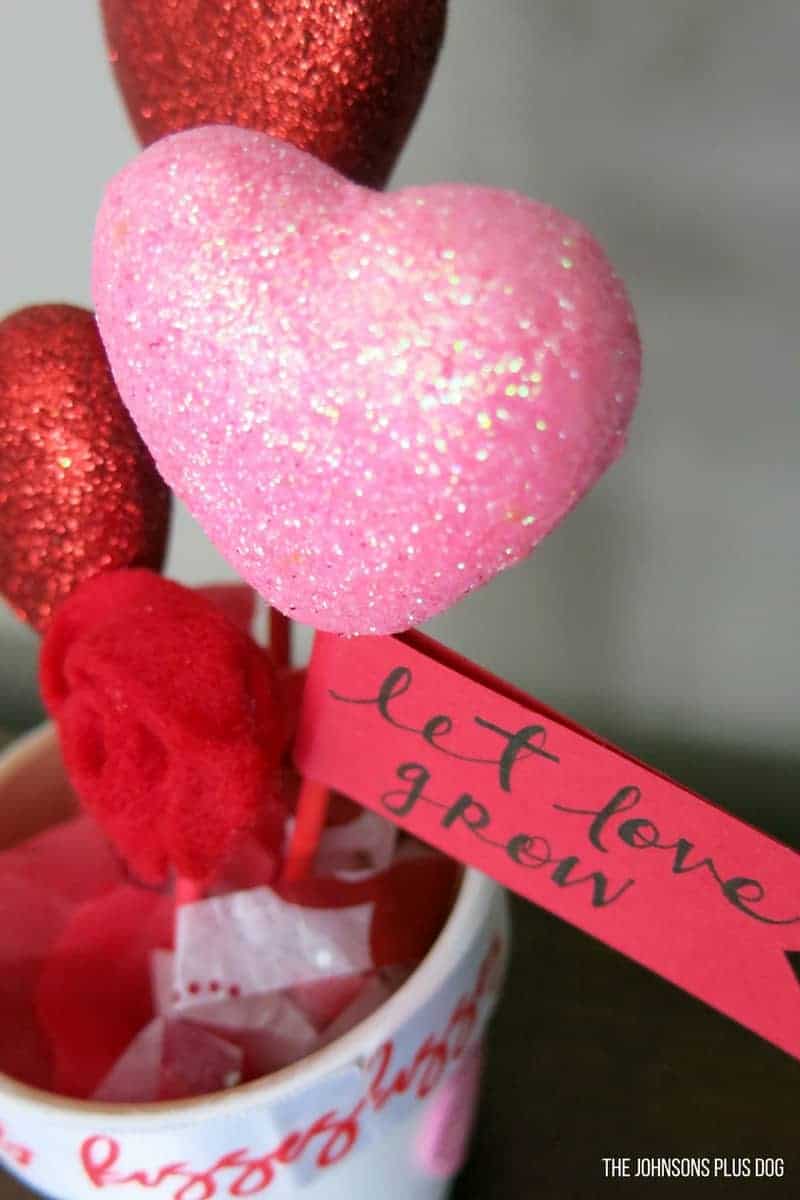 Step 8. Step back and take a look at your cute little Valentine's Day Dollar Store craft!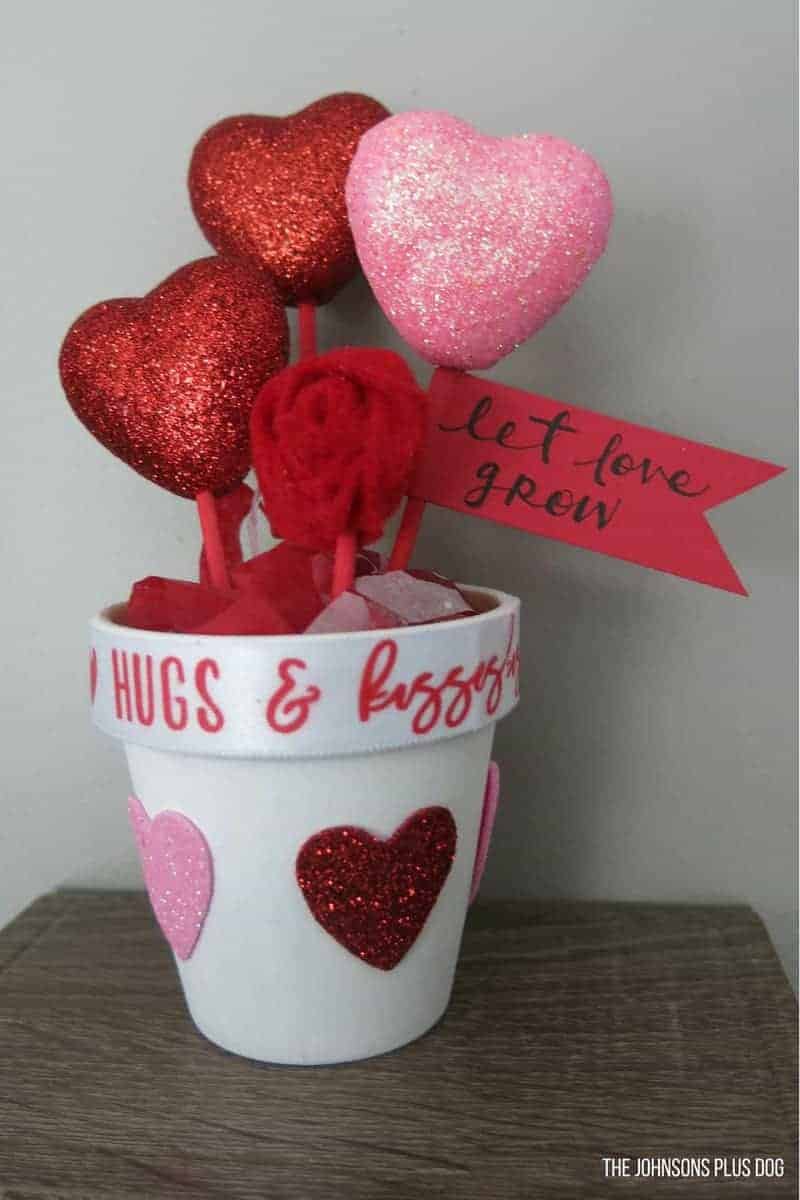 Did you enjoy this little Valentine's Day Dollar Store craft? Are you looking for more Valentine's Day craft inspiration!?
Don't forget to tune in Friday, February 10th at 4pm Pacific to see these and other Valentine's Days crafts demonstrated on a live video on Hometalk's Facebook page.
Subscribe and don't miss a thing!
Here's where I party each week!