This post contains affiliate links, but nothing that I wouldn't wholeheartedly recommend anyway! Read my full disclosure here.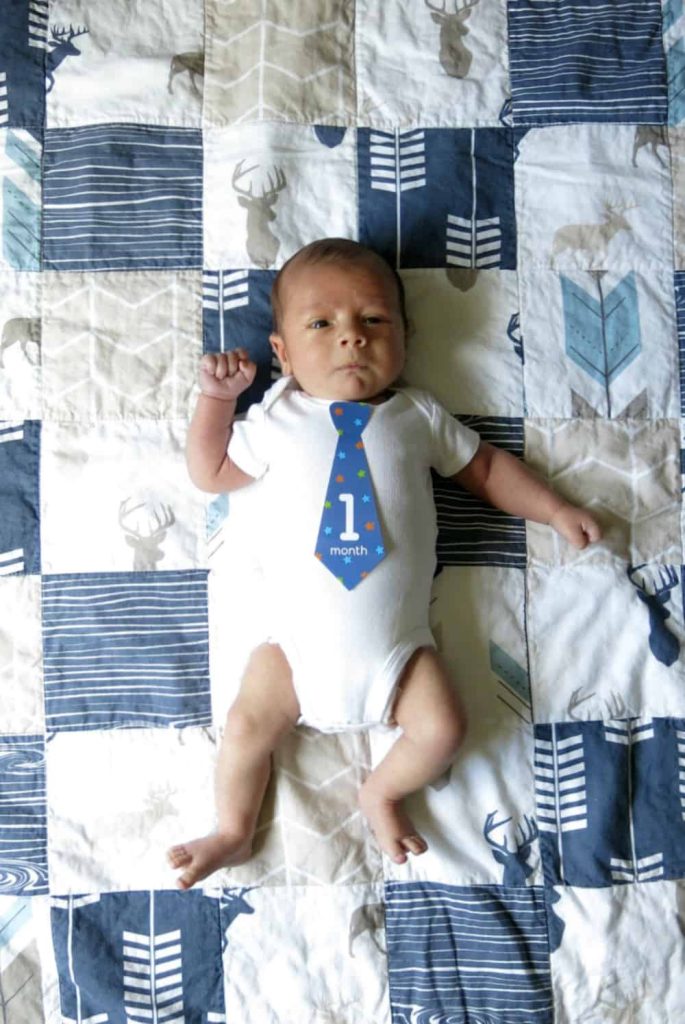 Yesterday Cal turned one month old! This last month has gone by so quickly and also in some ways seemed to go by at a snail's pace. He brings us so much joy everyday.
This month he loves staring at faces, eating, swaddles, his babysusher (amazing sound machine), cuddles, bedtime stories and tummy time.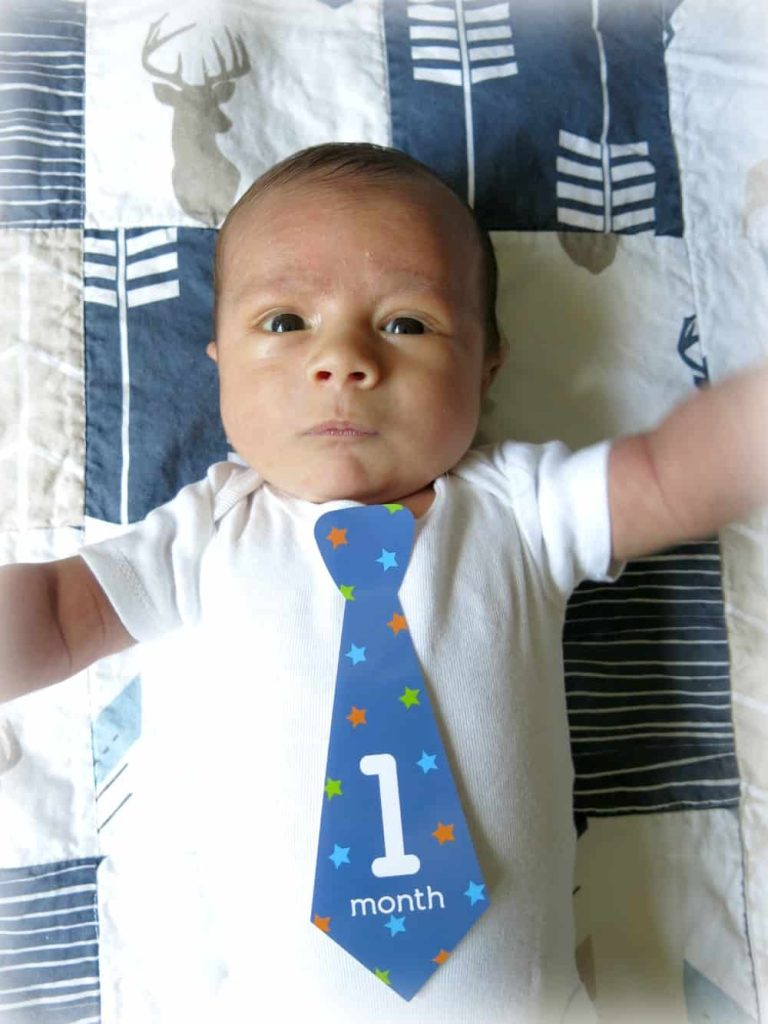 He's not a huge fan of daytime naps (any tips are appreciated!) , but he's doing good at night – sleeping 3-4 hour stretches for the first half of the night and 2 hour stretches in the first half of the early morning.
He had a slow start to gaining weight because wasn't a very efficient eater, but he's doing great now. He's up to 9 pounds 4.7 ounces.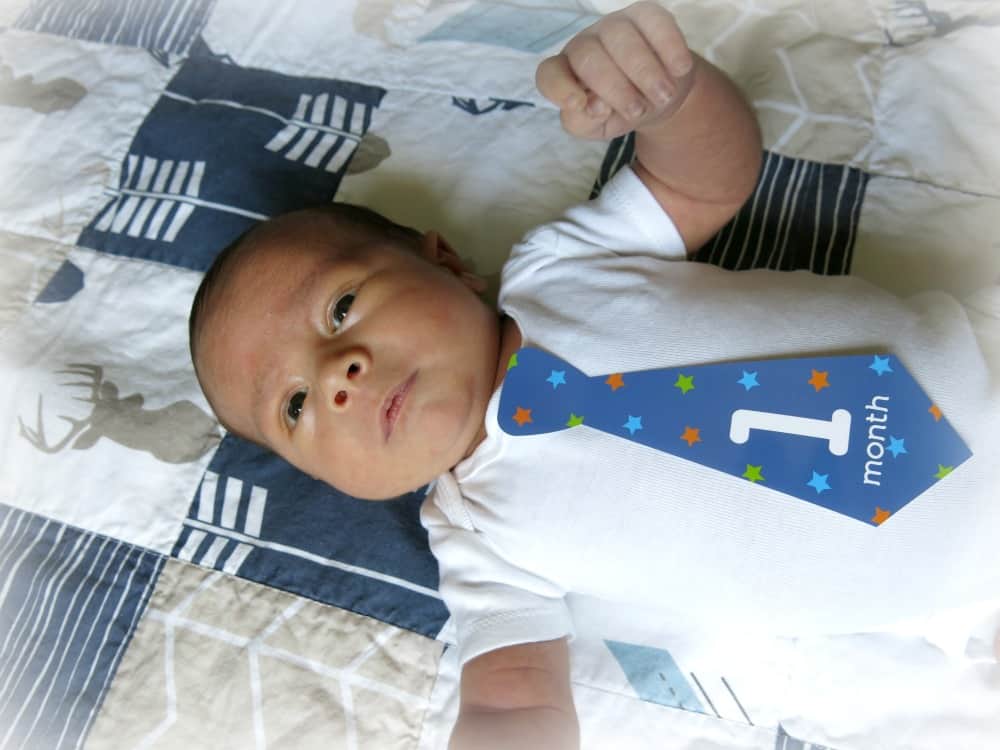 I promise not all of my blog posts will be oogling over my adorable little guy. Next week, I'll be sharing some home projects and sharing more of Our Little Love Story (you can catch up now and read Part One here and Part Two here).
Happy Friday! Have a great weekend!