Is it time for your toddler to transition to a big kid's bed? We built this kid's cabin bed for our toddler's room!
Thank you to Kreg and Build Something for sponsoring this DIY kid's cabin bed! All opinions are entirely my own. This post also contains affiliate links, but nothing that I wouldn't recommend wholeheartedly. Read my full disclosure here.
A couple of months ago we shared our very first DIY project in our three-year-old's room – a mountain mural. His room had been neglected since moving into this house two years ago.
We started with this amazing mountain mural that made SUCH a big difference in the room, isn't it so cute??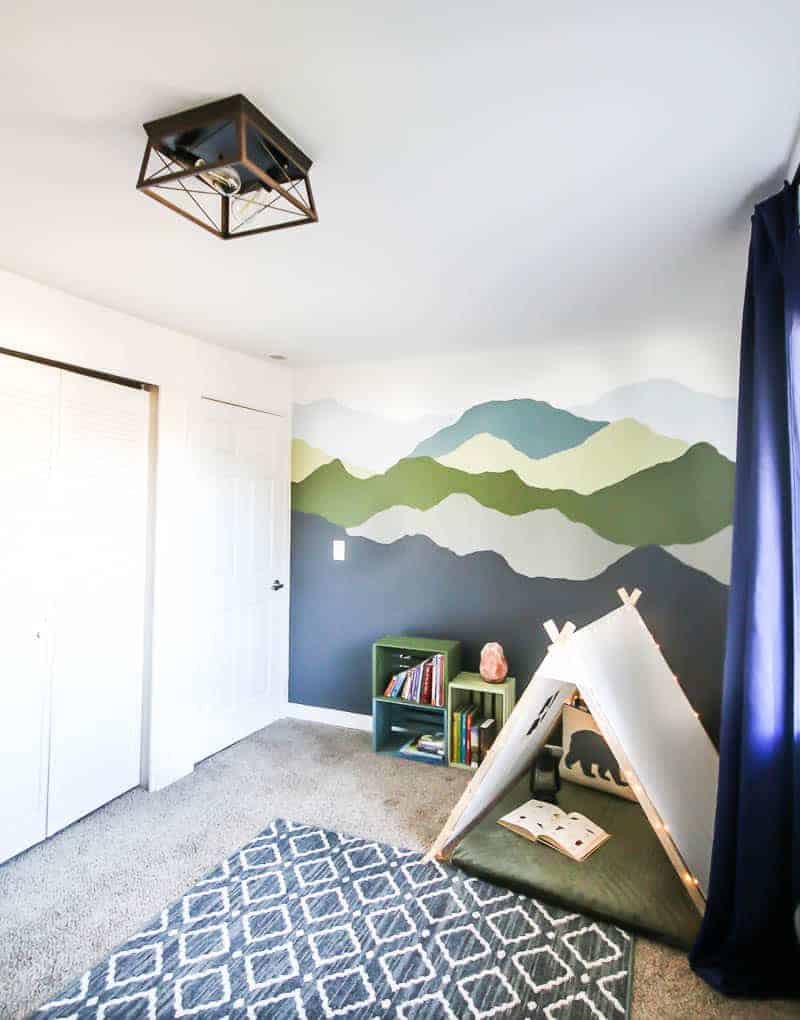 Right around the same time as the DIY mural, we started noticing that Cal seemed to be a little cramped in his toddler bed. Just like any other 3 year old, he loves to sleep with one million stuffed animals and blankets. There was barely any room for him.
We knew it was time to think about a new bigger bed for Calloway. After our bathroom renovation finished, our schedule cleared up and we decided it was the perfect time to build the bed ourselves.
We're Building a DIY Kid's Cabin Bed!
Over the past few years, I've seen several different variations of cabin beds or house-style beds for kid's rooms. I always thought that it would be so fun to build a boy's cabin bed!
For this fun DIY woodworking project we've teamed up with Kreg and BuildSomething.com to create the plans and share them online for free, which are now available on BuildSomething.com!
If you're wondering Build Something is a website ran by Kreg Tools that is full of easy-to-follow woodworking plans that are all available for free! I'm sure you are going to find so much inspiration while you are there.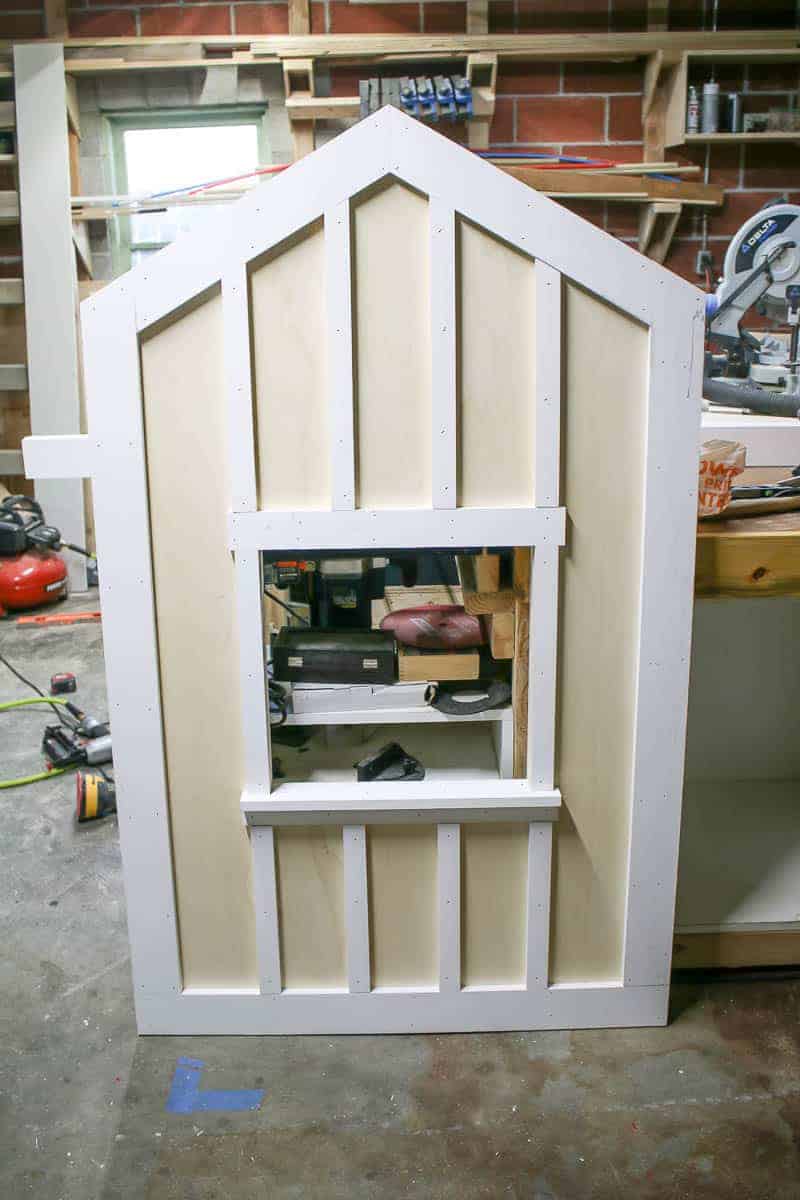 Inspiration for Our Boy's Cabin Bed
Since I've been thinking about this for a couple of years, we've had plenty of time to pick up inspiration! We were inspired by tons of other boy's cabin bed ideas – both other DIY beds and beds available for purchase from retailers.
Ready to see how our DIY cabin bed turned out?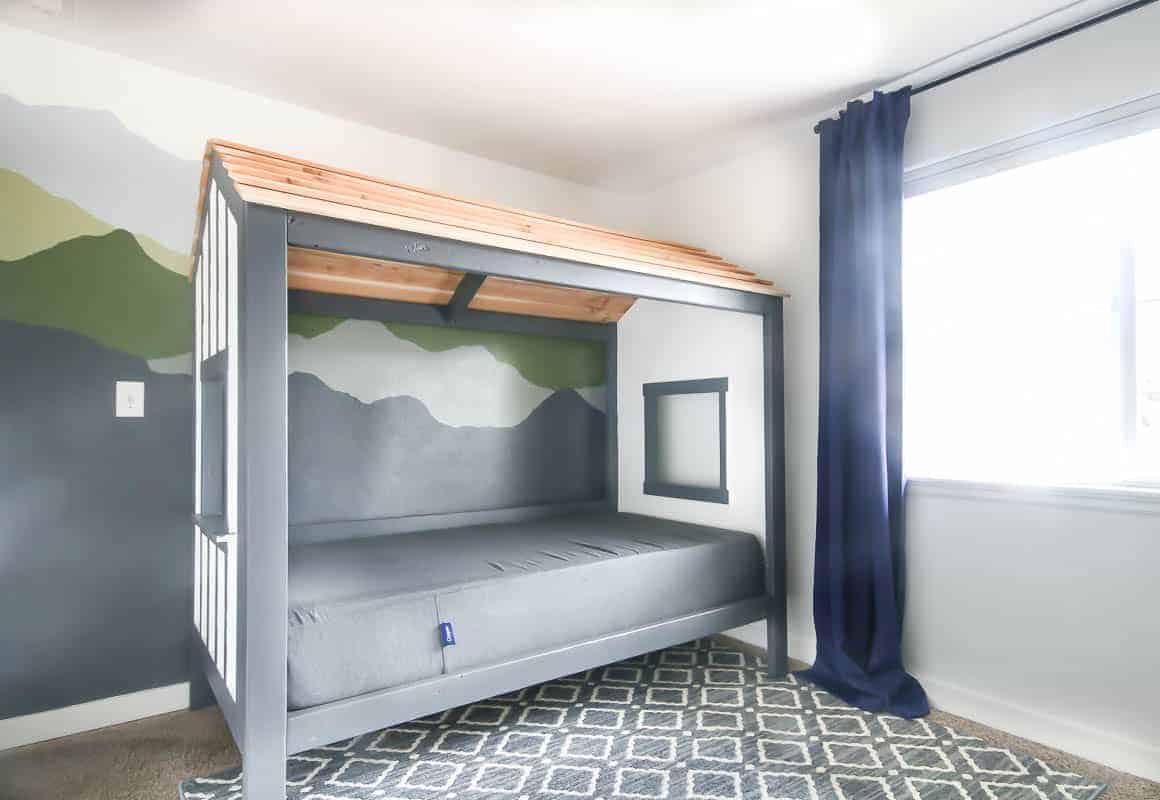 Ta da! Isn't it perfect??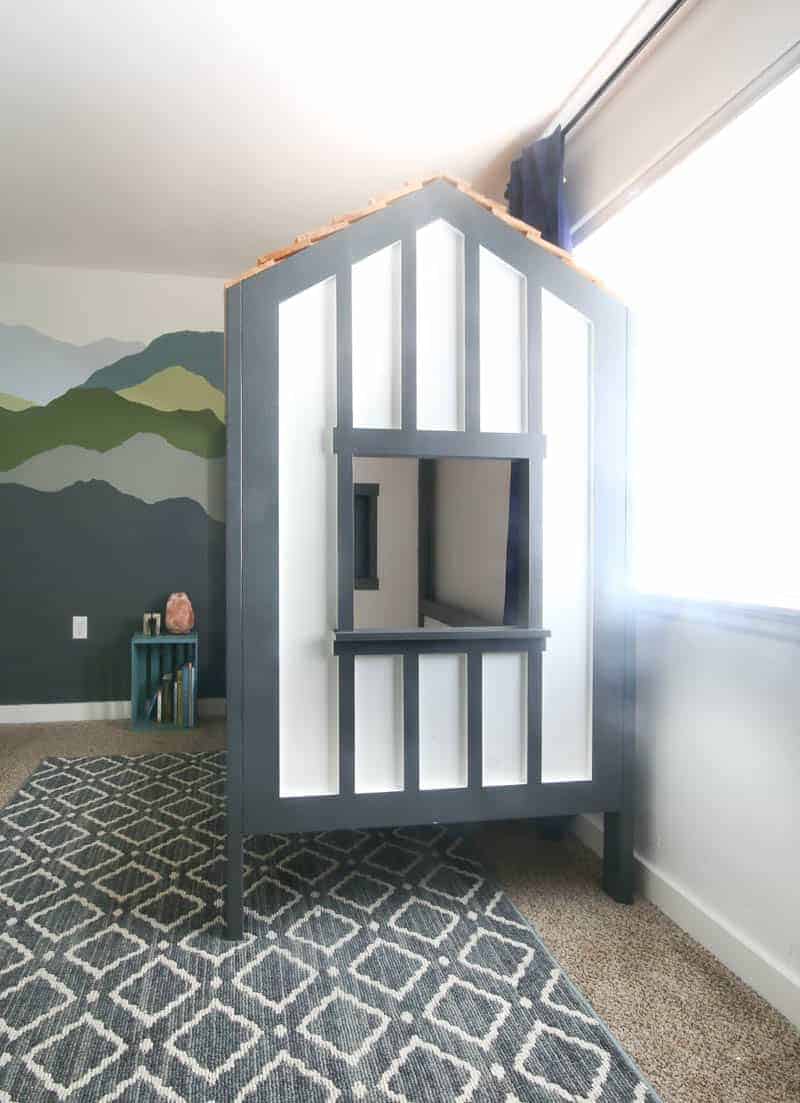 Here's a different angle so you can see the full details on the side panel.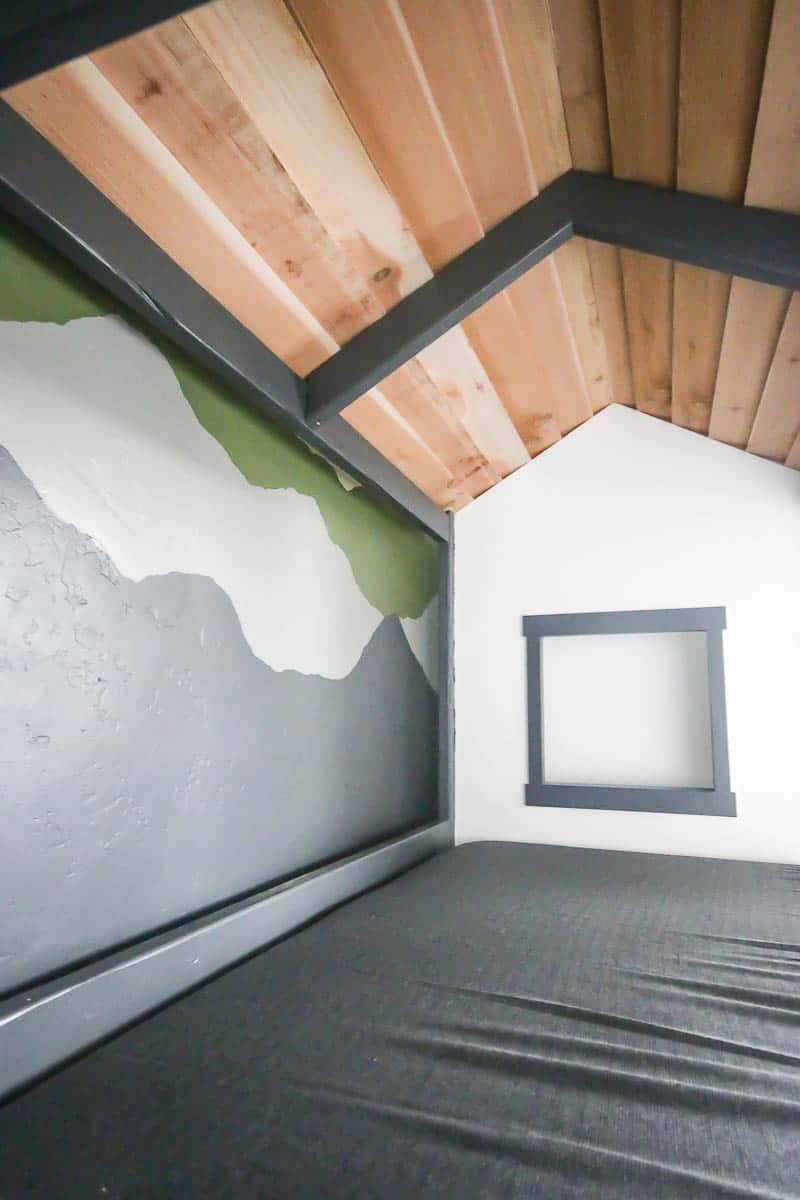 We're thinking about getting some of those glow-in-the-dark stars for the inside of the roof to make this a little boy's dream.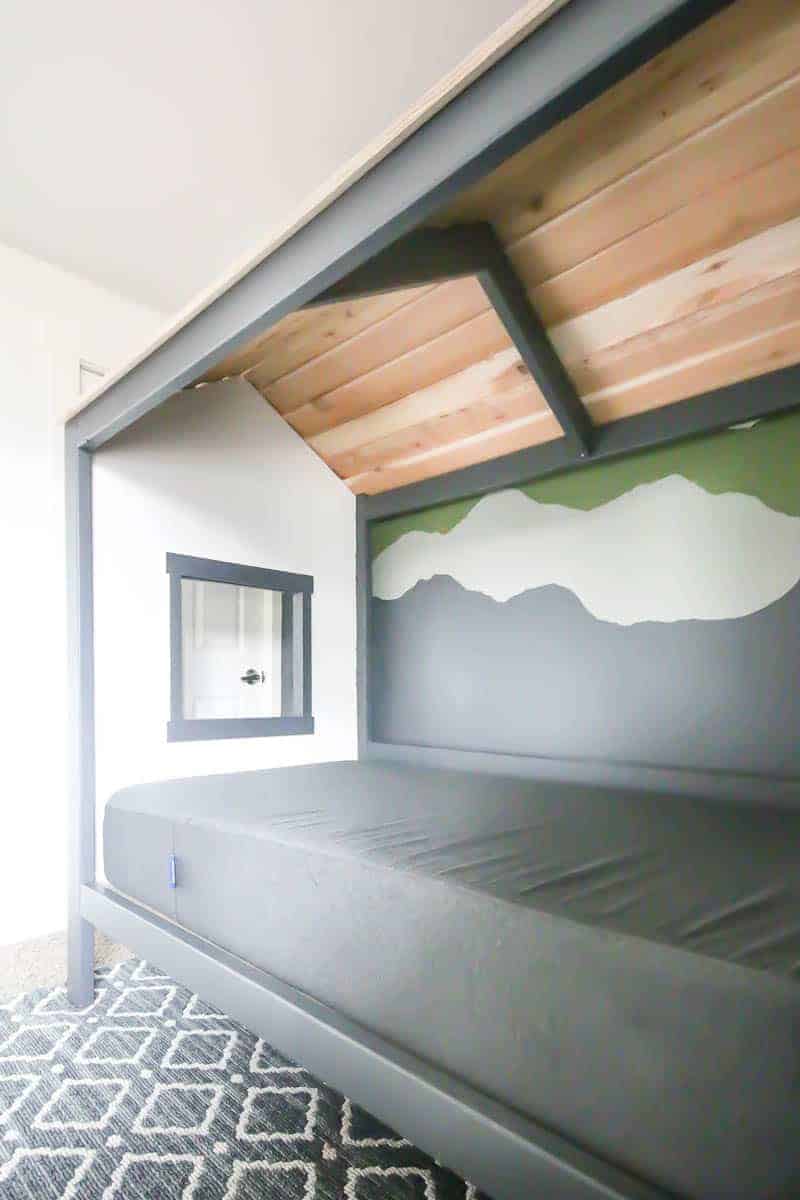 Our little guy is OBSESSED with his new big boy's cabin bed and best of all, there's plenty of room for him!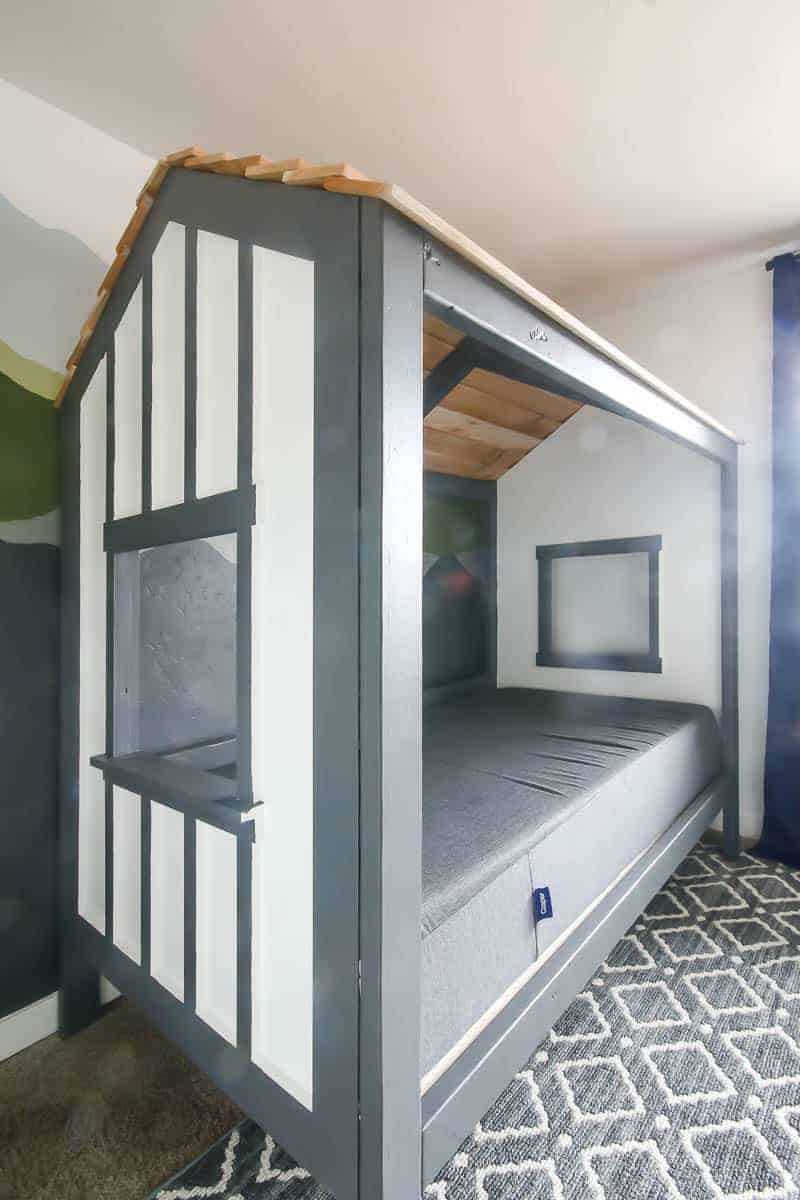 Kreg's Pocket Hole Joinery
The incorporation of the pocket hole joinery using the Kreg K5 Master System made assembling this bed a breeze. If you're looking to get into beginning woodworking projects, we highly recommend a pocket hole system for quick and easy joinery. Click here to learn how to use a pocket hole jig, which includes a video!
Since we published this cabin bed tutorial, Kreg has released a new version of the pocket hole jig and discontinued the K5. Learn more about the new Kreg 720Pro pocket hole system.
Related – Projects that use a pocket hole jig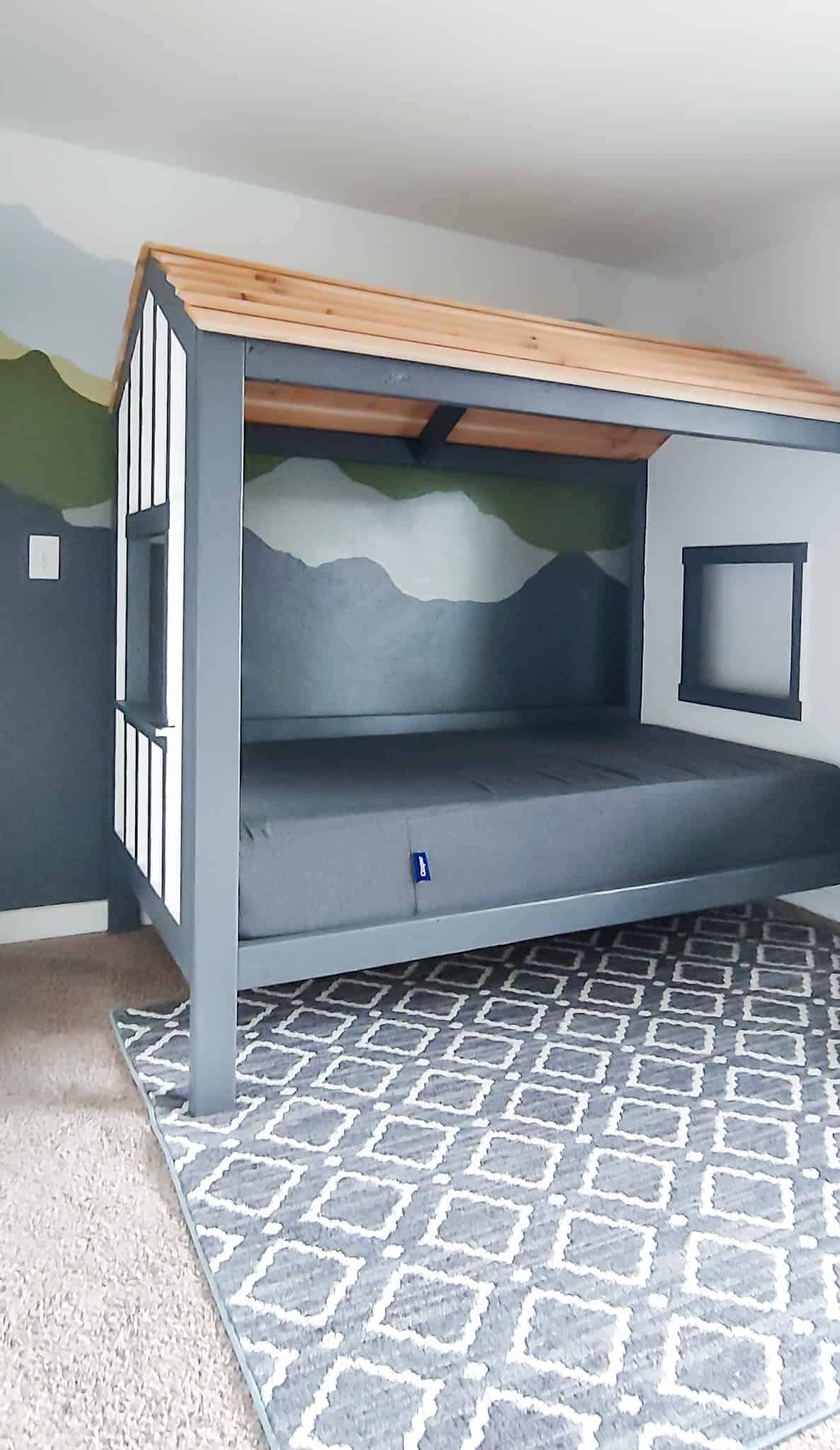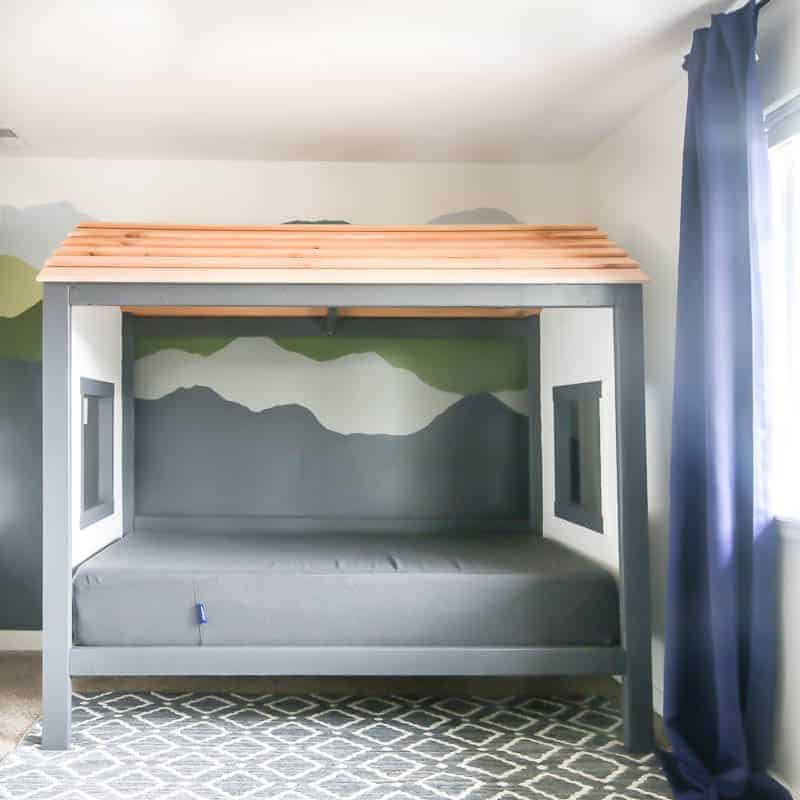 We're thrilled to be done with Cal's bed and he's so excited about sleeping in it. If you are going to buy a cabin bed from a retailer, they run about $2,000+ so we were definitely able to save TONS of money by buying this cabin bed ourselves.
If you're interested in building this bed, definitely be sure to hop over to the Build Something website because I'm giving you the whole tutorial and all the plans there for free!
Would your children love a cabin bed too?
Let us know in the comments below.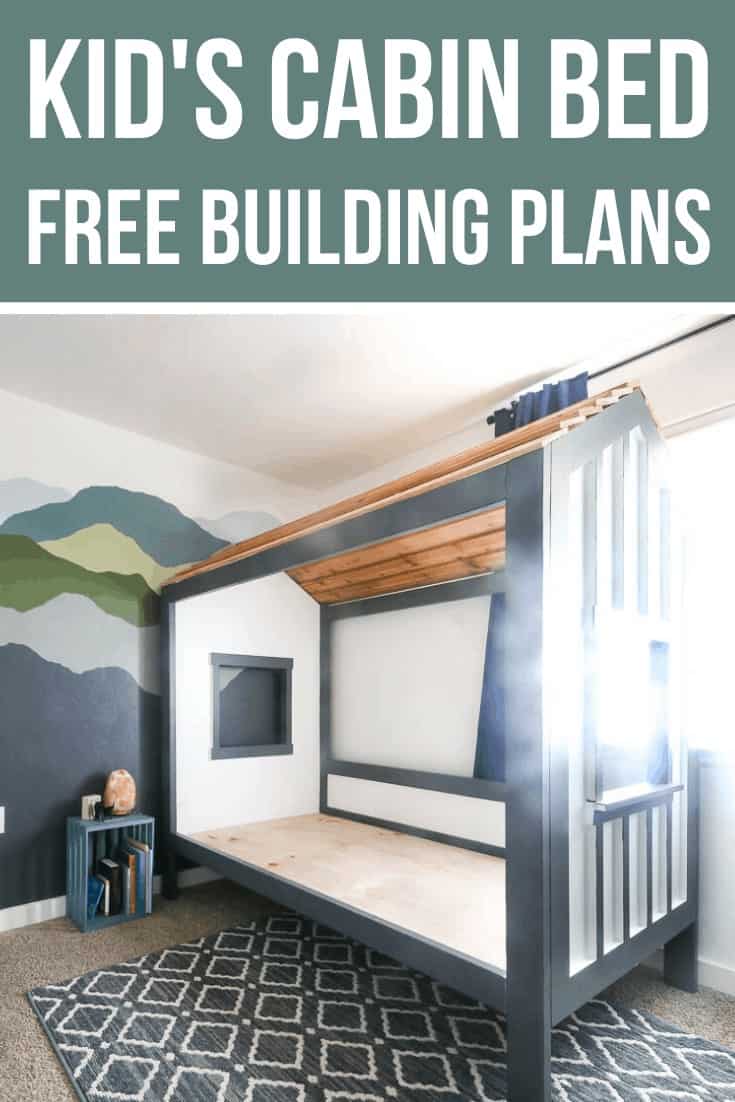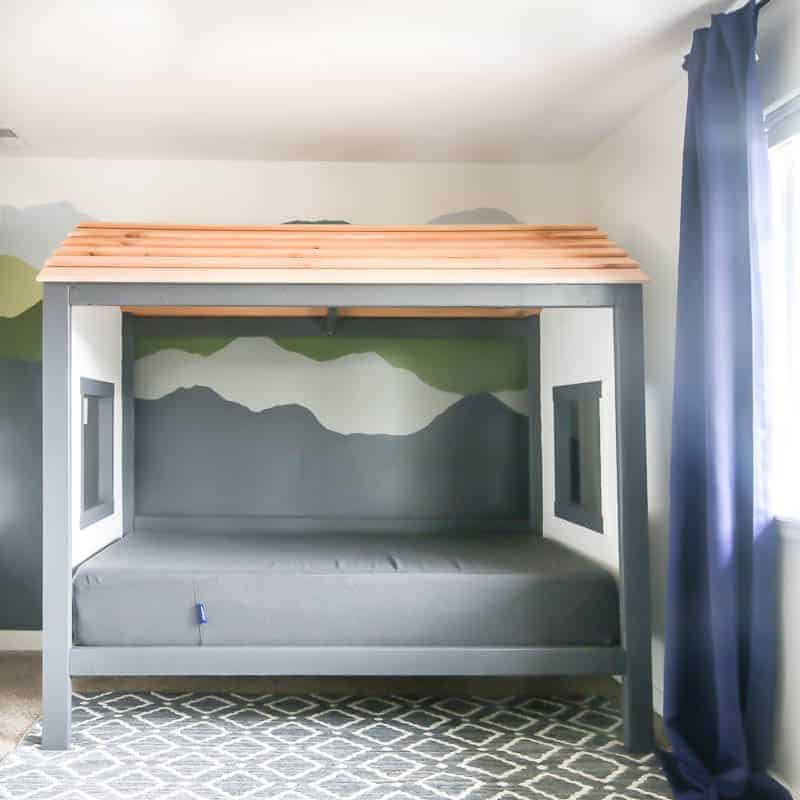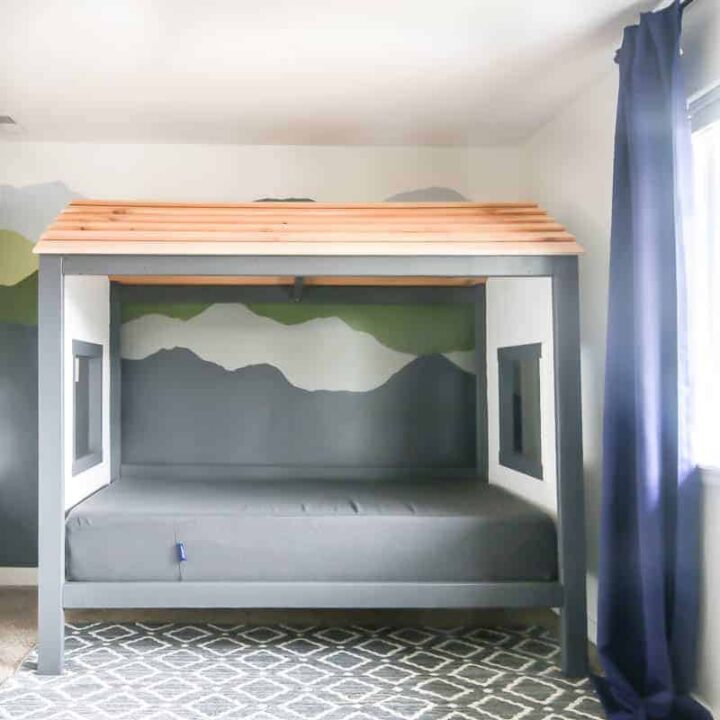 How To Make a DIY Kids Cabin Bed
Is it time for your toddler to transition to a big kid's bed? We built this kid's cabin bed for our toddler's room!