Some say dogs are man's best friend….but here's why your dog will be your kid's best friend!
Today we have a new friend joining us from Your Honor, Mommy Objects! Shannon is going to chatting about why your dog will be your kid's best friend. For the last 8 months as we've watched our little one grow it has been so fun to see how Gannon interacts with him. From the moment we brought Cal home from the hospital, Gannon instinctively knew that he was "ours".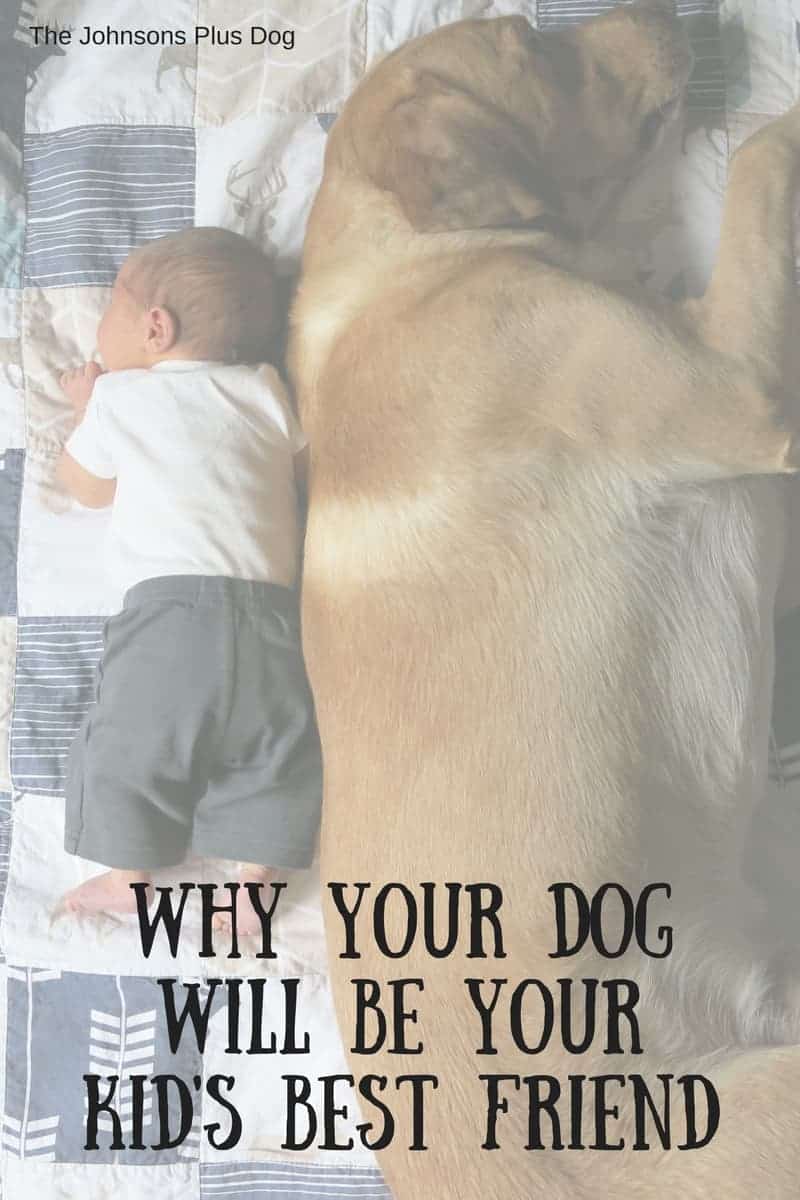 Here's a glimpse at some of those first…super tired… days at home.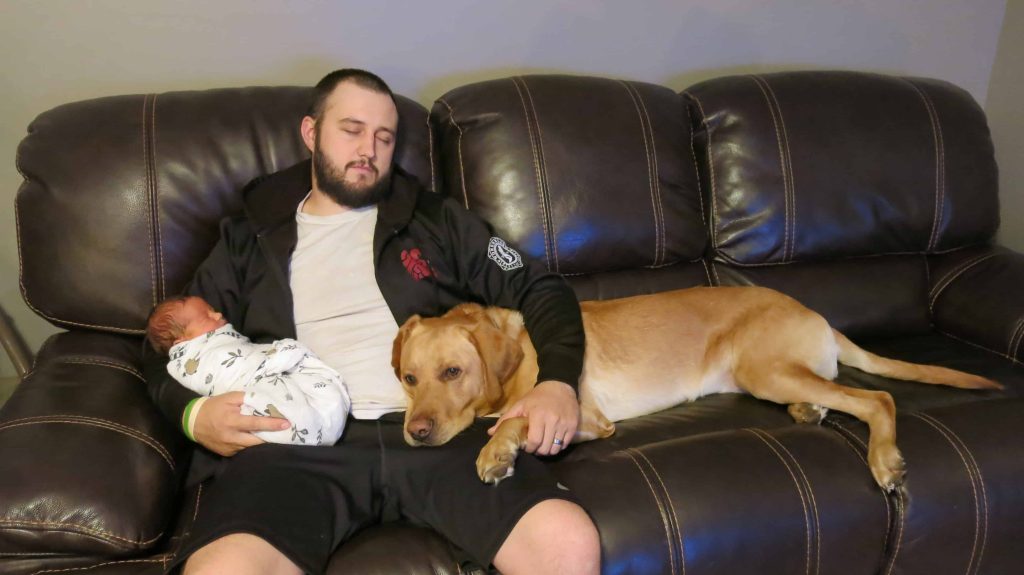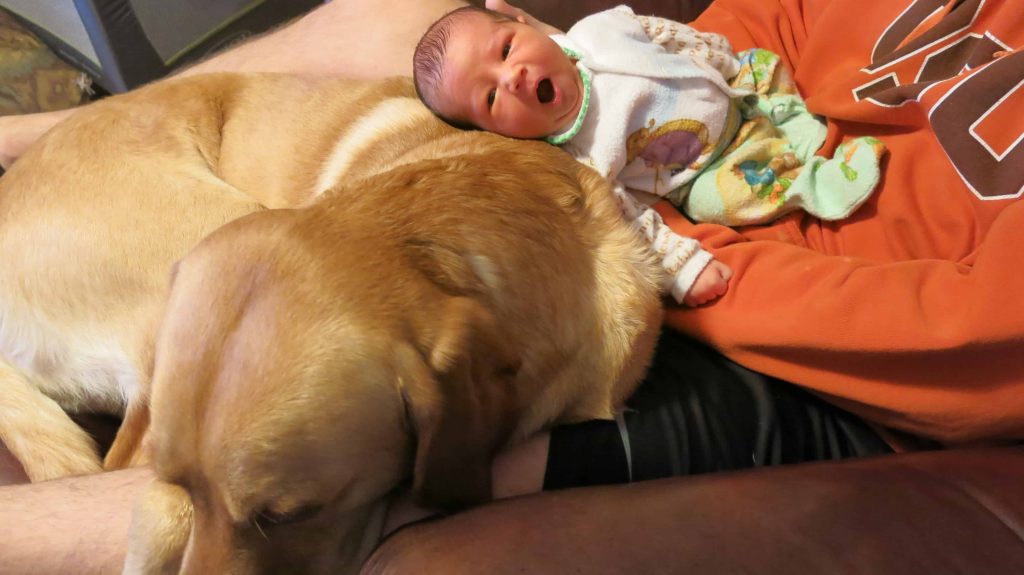 Gannon, of course, has turned into more of a protector and we find him barking more at every little sound outside. As frustrating as it is when he wakes Cal up from a nap with barks, we know deep down he's just doing his job!
As our little Cal has grown, he's taken an major interest in our dog Gannon. He loves to pet him, pull on his ears and poke his eyes. Gannon's a great sport. I can picture all the fun times and mischief that they are going to get into in the years ahead.
Cal also been a good sport… with a few tumbles under his belt. They are both learning how to interact with each other.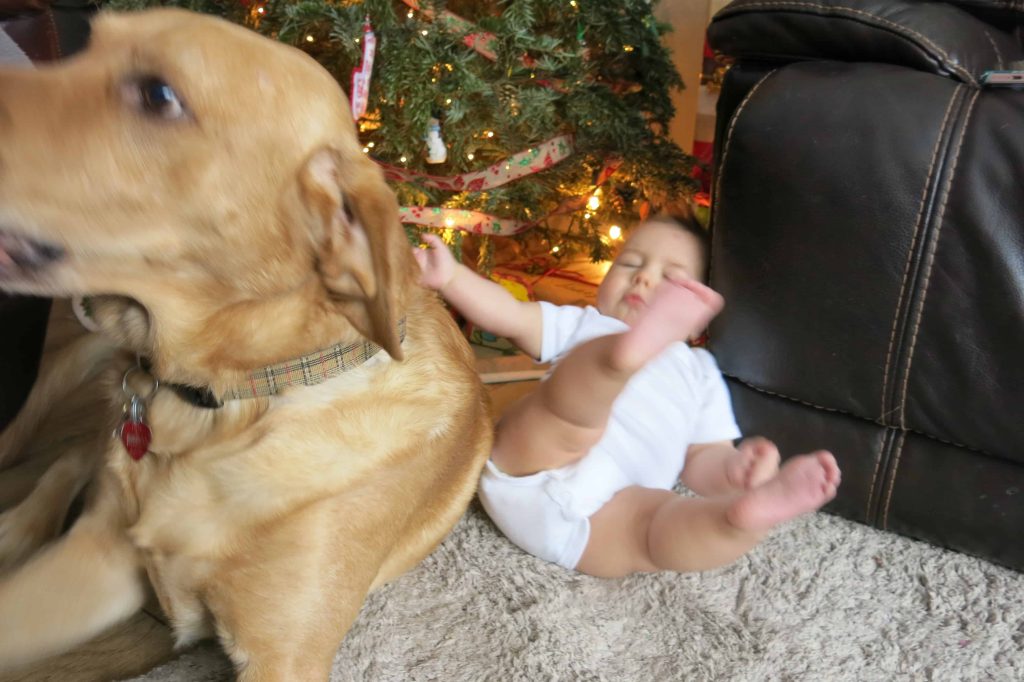 I loved reading what Shannon had to say about her dogs and kiddos and why your dog will be your kid's best friend…take it away Shannon!
---
You always hear that a dog is man's best friend, but I have to say a dog is a kid's best friend. Here are some ways why your dog will be your kid's best friend.
When things had finally settled down in our lives, we decided to add a dog to our family. Little S wasn't even 1 and Little B was 5. They were both very young, but we decided to expand our family.
When we got our dog, he was 9 months old. He already had some training, but had never been in a home with kids. Cruise is an American Staffordshire Terrior, in other words a pit bull with papers. Our families warned against getting a dog of this breed: he is a big dog and our kids are small. They were concerned that his size might make him injure the kids on accident.
Boy, am I glad that I didn't listen to them. Before Little S could walk, Cruise became her best friend. She would crawl and he would follow. If anyone besides my self or my husband would pick her up, then Cruise would be right behind them and watching their every little move. Little S was his baby. On the flip side, Little S could say Cruise before many words. They became best friends instantly.
After a couple of months, We decided to get another dog that needed a home. Savannah is from the same breed and the sweetest disposition you could imagine. She is Little B's best friend. He hugs her and pets her. If both dogs get in trouble, Little B routinely tells me that it can't be Savannah's fault, it has to be Cruise. Savannah was three when we got her. She also did not live in a home that had kids, but since we have gotten her, she has turned into a momma dog. She watches the kid (unless it's her nap time).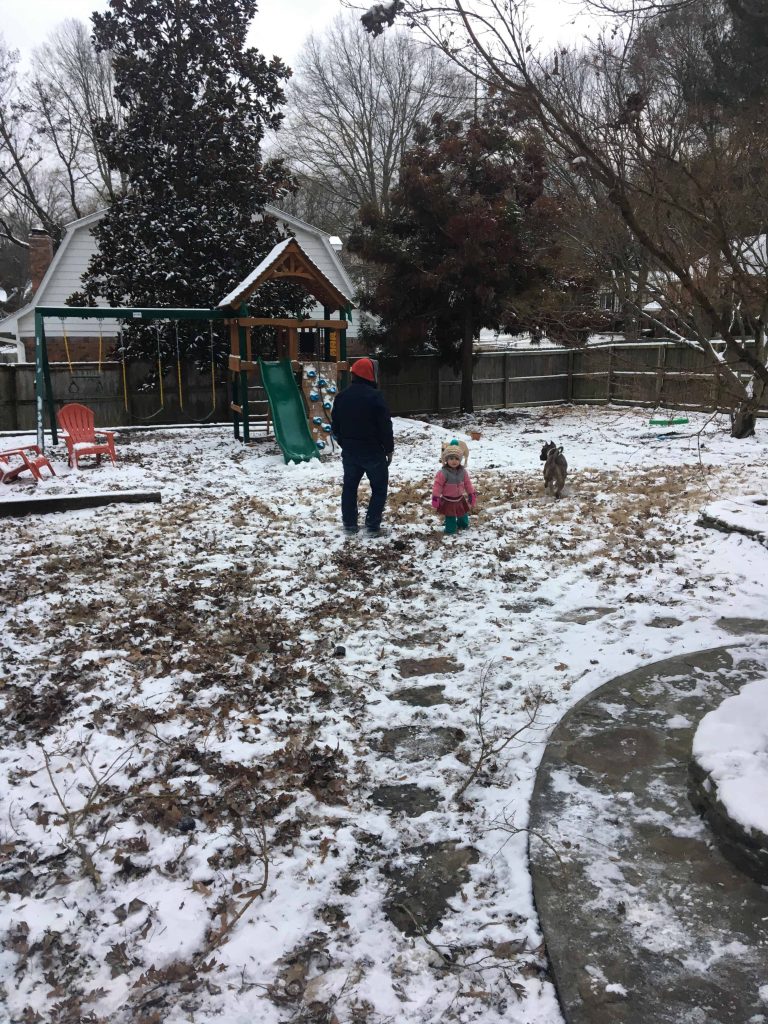 Both of these dogs have very different backgrounds and ages, but they pretty instantly became our kids best friends. A lot of it has to do with the introduction and personalities of your kids and your dogs.
If you are planning on getting a dog, then try to pick one that has a similar temperament of your kid. Little S is more aggressive in her physical and verbal expressions and so is Cruise. Savannah and Little B tend to be more laid back. Each of our dogs fit our kid's personalities.
Having a dog as your best friend means you will have a fuzzy protector and some great memories.
---
My name is Shannon, and I am a full time Criminal Attorney as well as a Mom to two little rascals. You can find me on www.mommyobjects.com or on Facebook at and Pinterest
---
Do you have any stories about how your dog is your kid's best friend? Do you have any other reasons why your dog will be your kid's best friend?