I am so excited to jump back in and start giving you some updates about our home renovation projects. Today, I'm going to show you how I quickly transformed a thrift store dresser with just a $4 can of spray paint!
This post contains affiliate links, but nothing that I wouldn't wholeheartedly recommend anyway! Read my full disclosure here.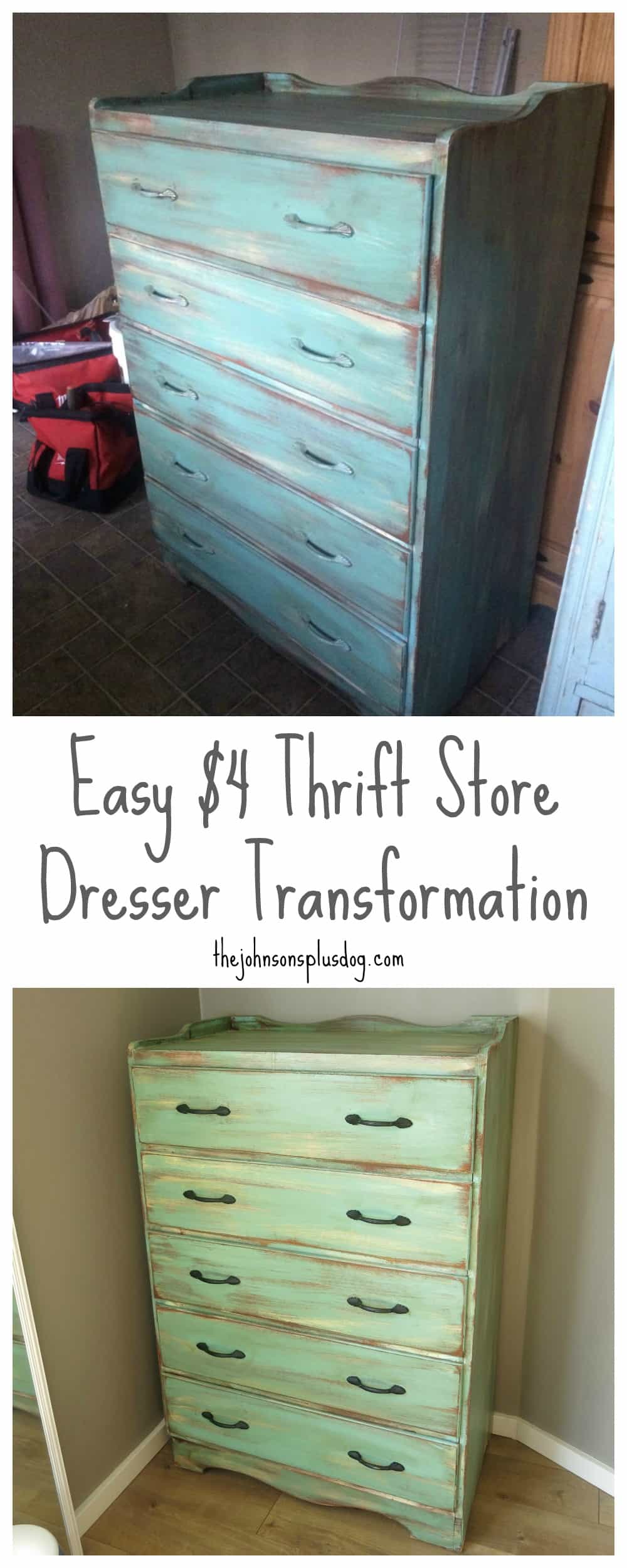 Easy Thrift Store Dresser Transformation
You guys all saw how small our master closet is when I talked about the closet systems we installed. The closet systems definitely made our closets much more efficient, but it still wasn't going to fit all the clothes we needed to store. I was on the hunt for a dresser when I came across this amazing dresser at one of my favorite antique stores (you HAVE to check out Iron Horse if you're in Bend, OR).
I love buying old, thrifted furniture. My favorite thing about old furniture is the story behind each piece that sometimes you get to hear or sometimes you have to fill in the missing pieces of the story yourself.  With old furniture, you get to discover things like this… where the builder has signed & dated the inside.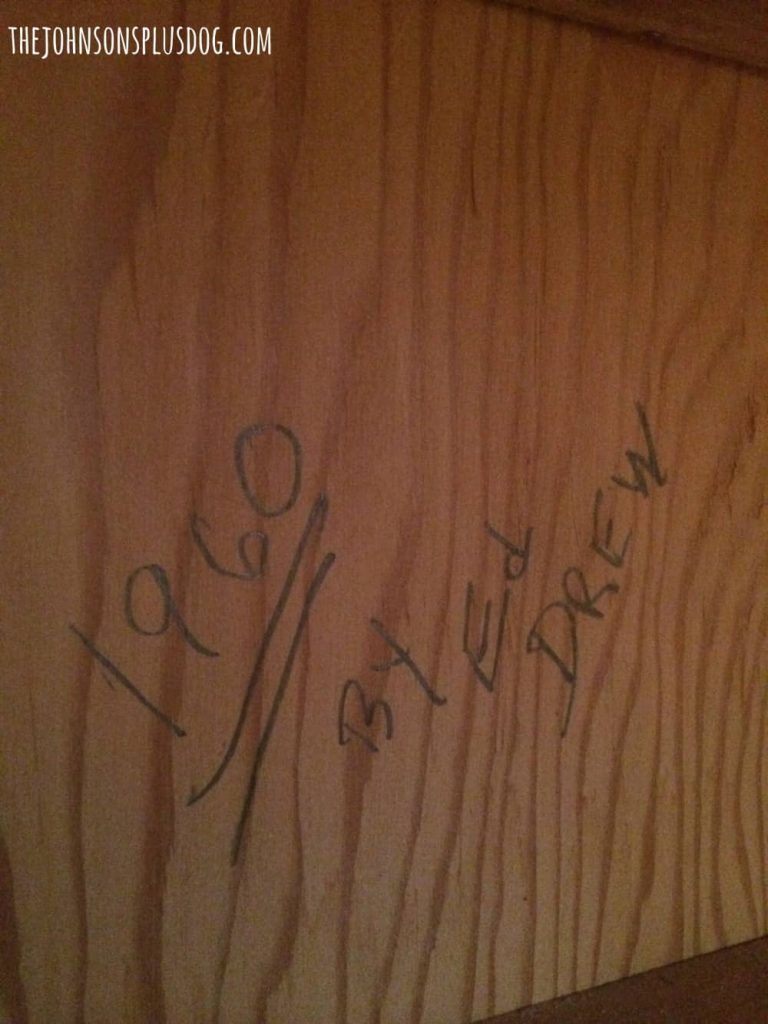 I loved how it was already painted (and so uniquely, might I add) because the last thing I needed when I purchased this was another project. We were knee deep in renovations and I needed something that would was ready to stuff full of clothes immediately.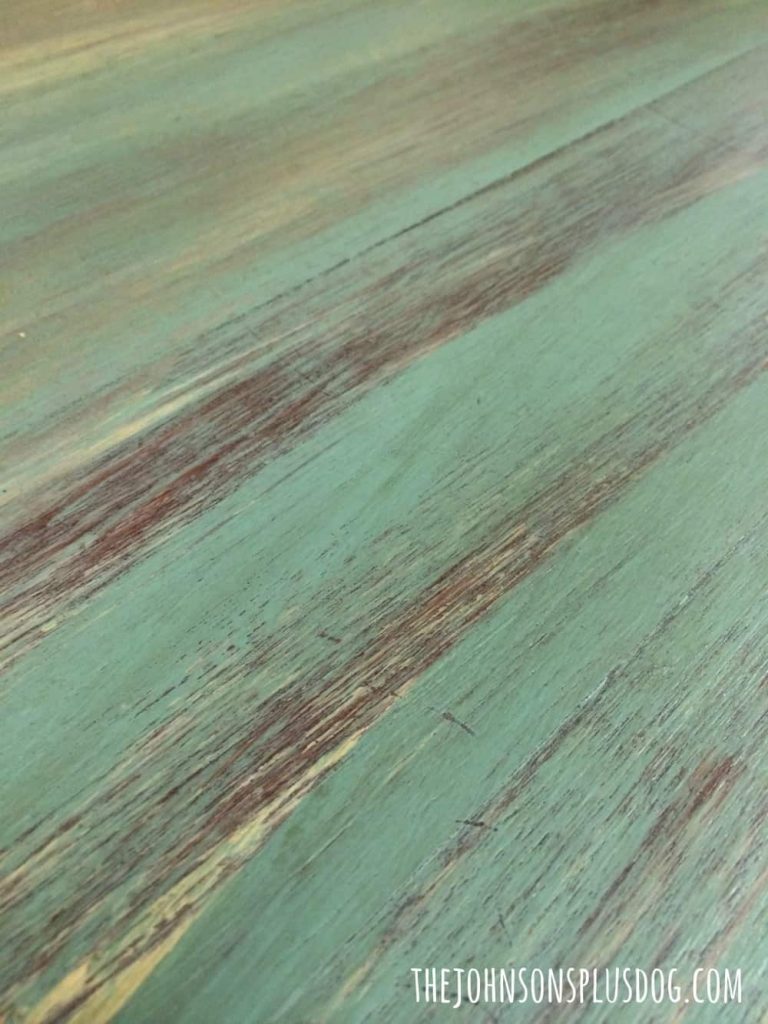 The one thing I didn't like was that the handles were painted the same as the dresser. I instantly envisioned how easy it would be make those handles pop a little. Enter my favorite black spray paint (buy it here on Amazon).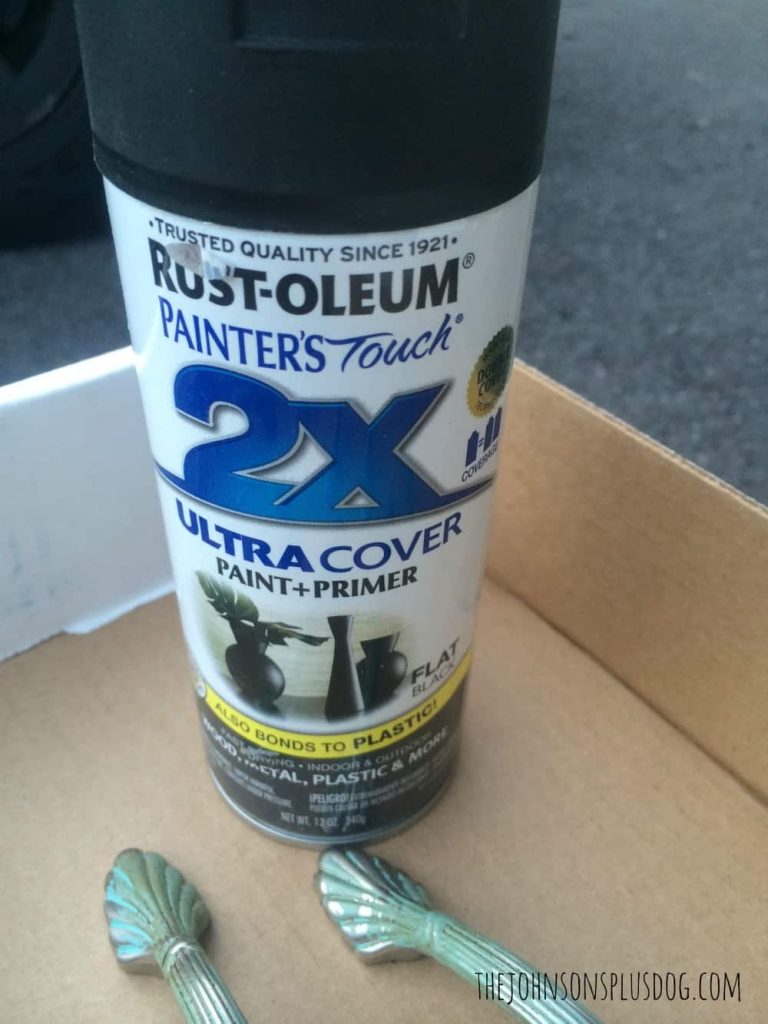 I removed the handles from the dresser and gave them a few coats of spray paint and viola!!!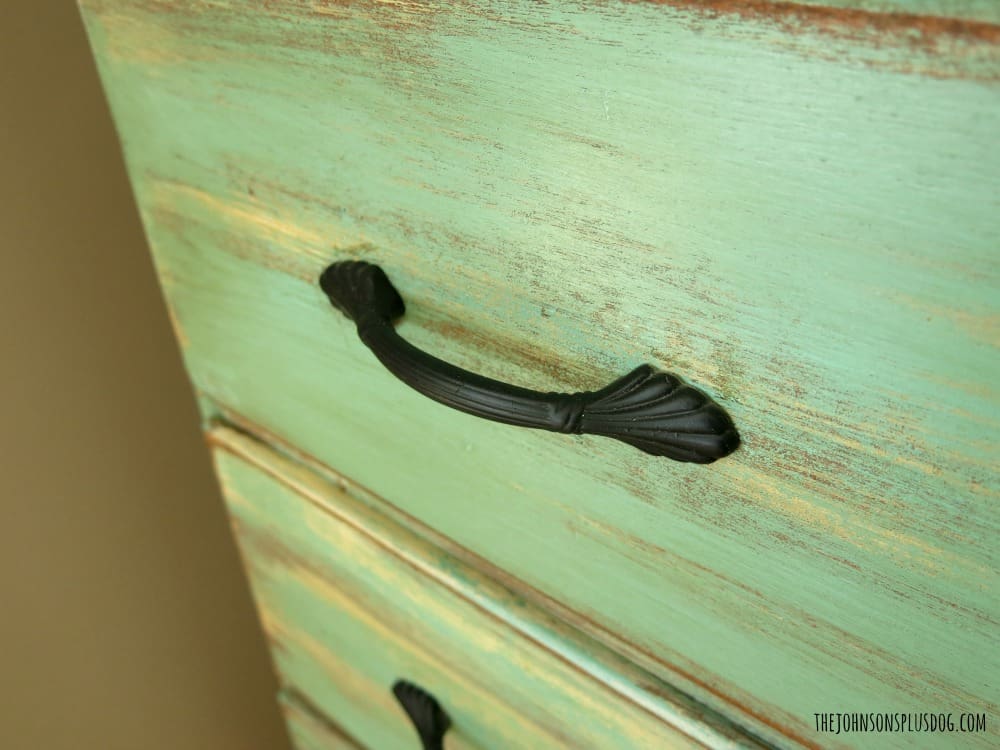 A simple fix made a huge difference for this thrift store furniture, don't you think? Painting or replace the handles goes a long way for pieces like this.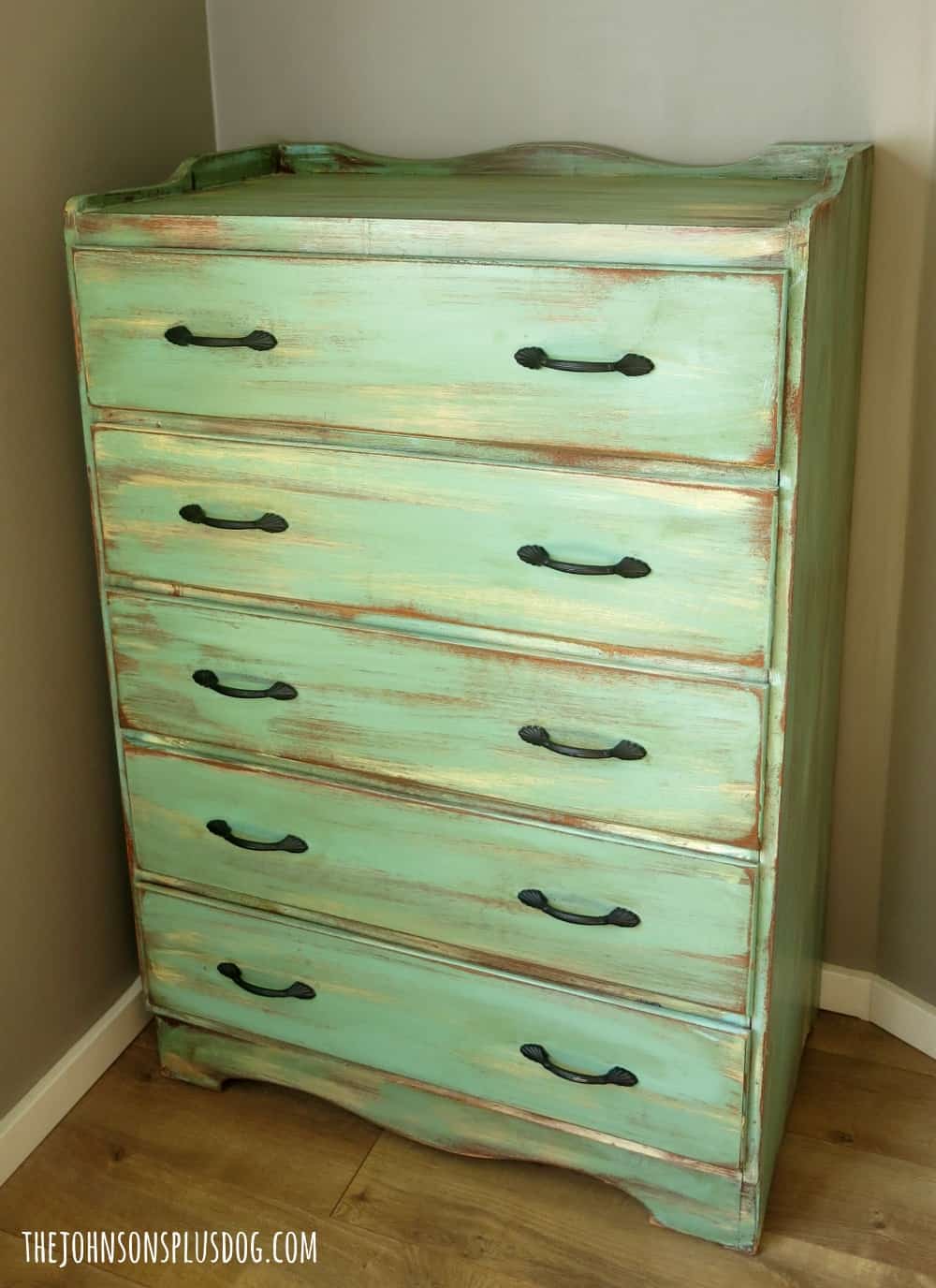 What fun thrift store furniture projects have you taken on lately? I'd love to see them!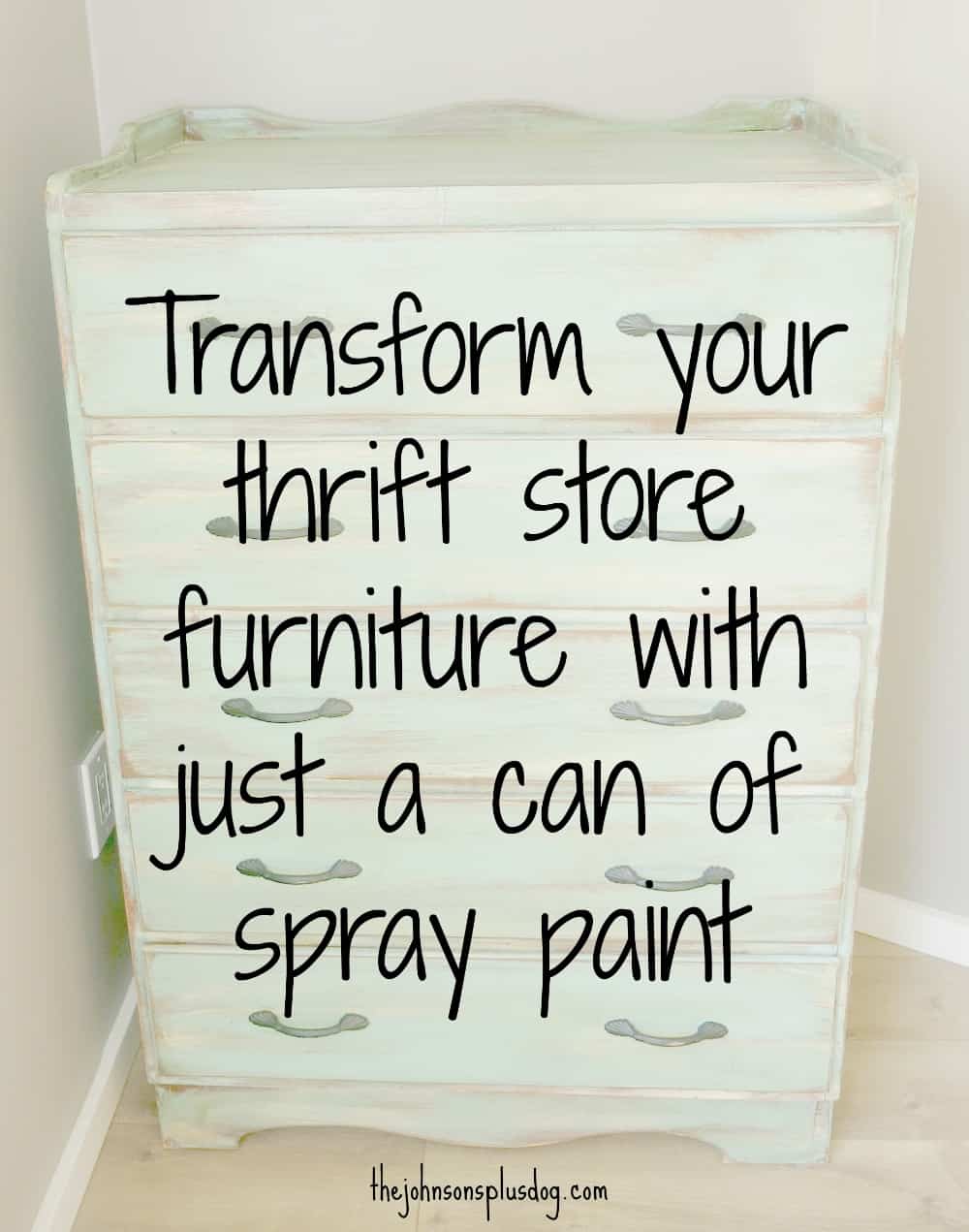 [mailerlite_form form_id=4]