If you are looking for a simple way to decorate your door for Halloween, this is it. This Boo door hanger only takes a couple minutes to make and it's such a cute way to greet trick or treaters for Halloween.
Decorating for Halloween can seem like a headache. Really it's only one day, Halloween decorations often get overlooked because it seems like a hassle. What if I was to tell you that this Halloween craft was only going to take you 5 minutes to make? Seriously, that's all! This simple BOO door hanger can be made for about $7 and just a few minutes of your time.
This post contains affiliate links, but nothing that I wouldn't wholeheartedly recommend anyway! Read my full disclosure here.
Ready to see how to make this simple BOO door hanger?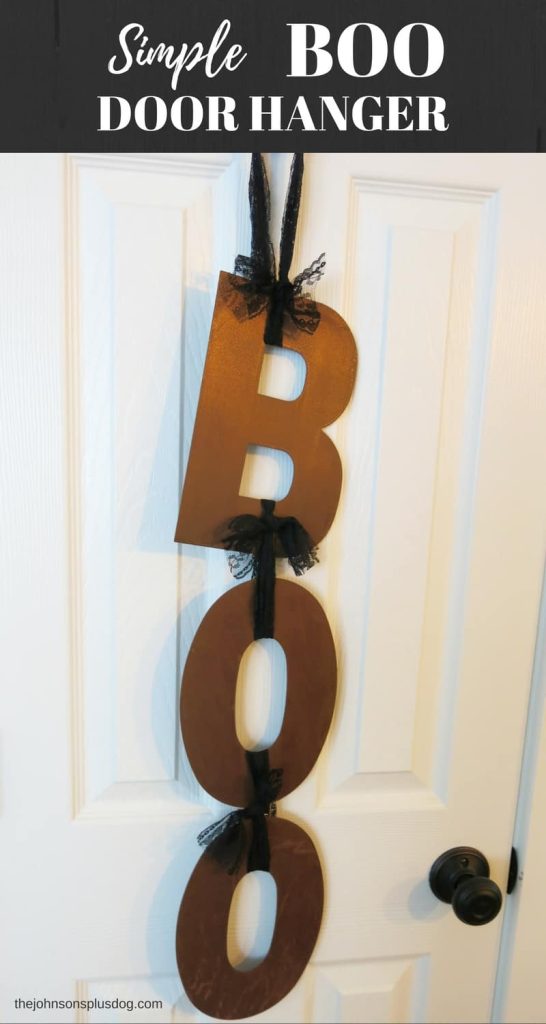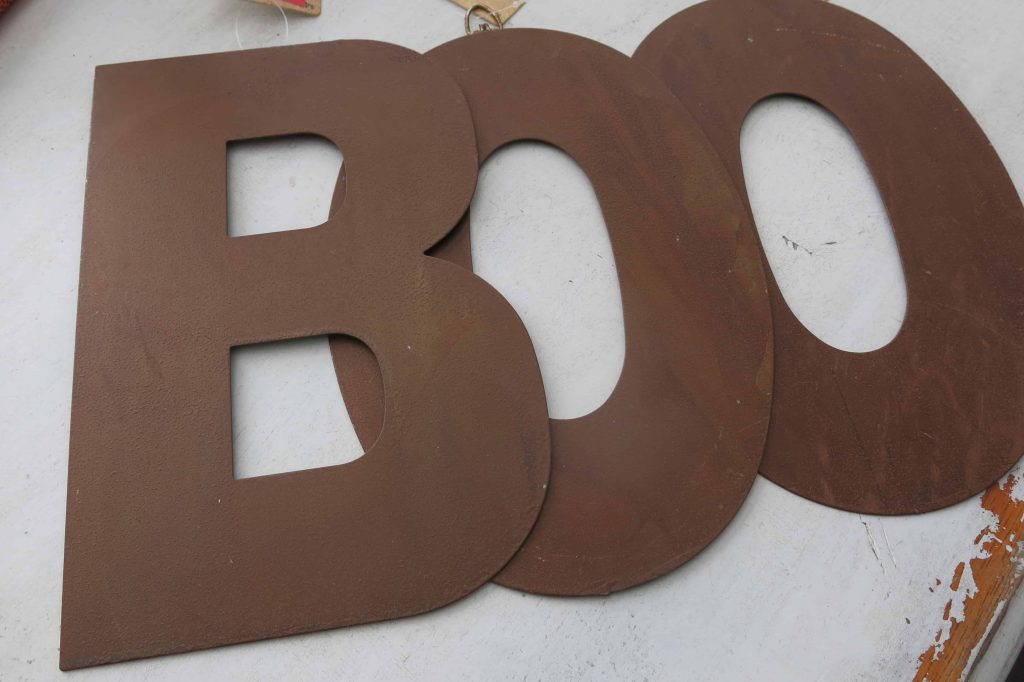 Then I felt like a total champ and decorated the outside of our house cute for Halloween. Got these fun Styrofoam tombstones from
Dollar Tree
. Put spider webs everywhere. Hung our super easy BOO hanger.
And before I got the chance to take pictures to show you.. the storm hit. 🙂 We had lots of rain and wind and things look less than ideal outside right now.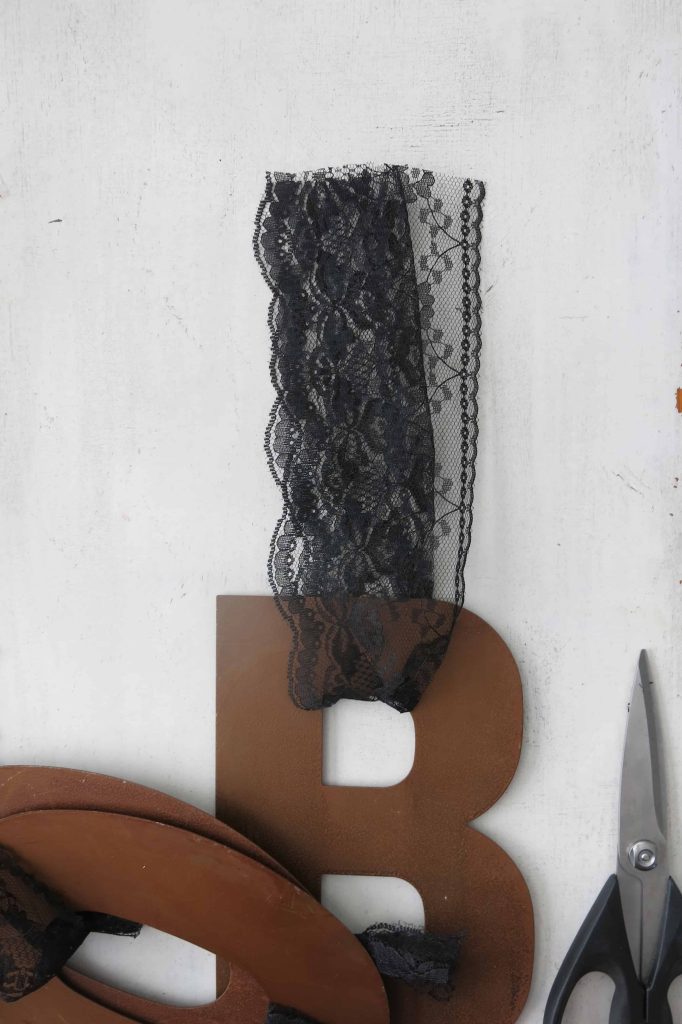 Last night we moved the BOO door hanger inside because the wind kept making it hit against the door pretty hard and our dog was not having it. In the spirit of all things messy life, I love it just where it is – on the back of the coat closet door.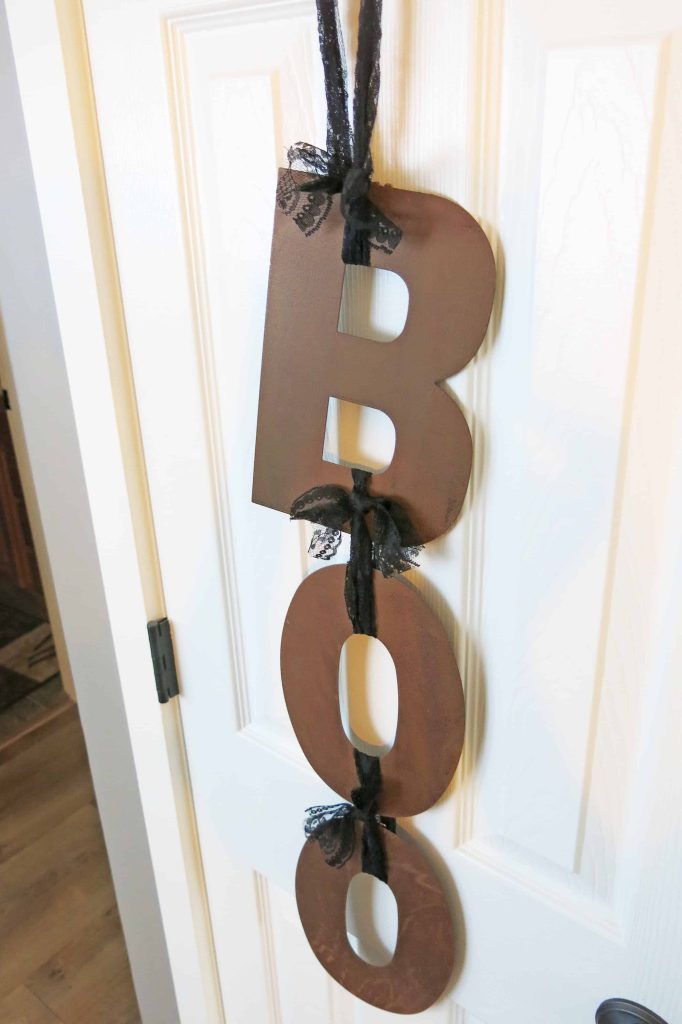 ---
Pumpkin Patch Pictures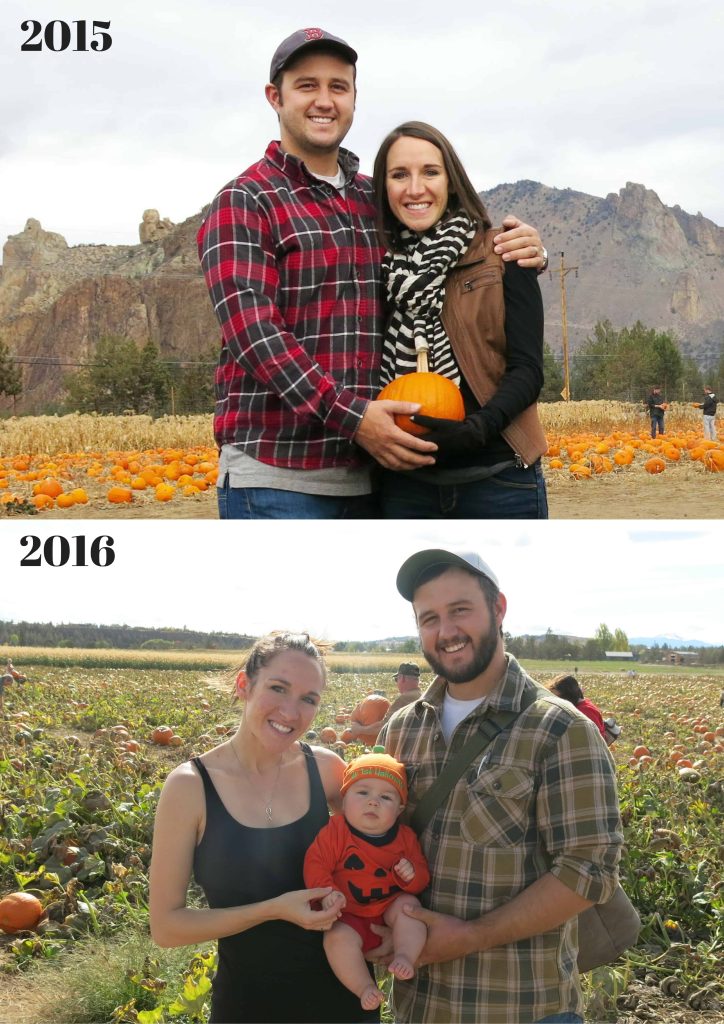 I thought it would be super fun to get pictures in the same poses showcasing our new little pumpkin. So in full mom style, I was trying to force our family to wear the exact same clothes we wore last year.
I was super upset that I couldn't find my green beanie and tried to avoid a mama meltdown. We got half way there when we realized that Logan was wearing the wrong color flannel.
Once arriving, we pulled Cal out of his car seat and he not only spit up all over this clothes, but had a major blowout diaper. Luckily I didn't have the pumpkin shirt on him yet.
After dealing with the madness in the car with the outfit changes, etc… we were both sweating and already grumpy because it was 85 degrees! I was in boots and trying to sip down a festive Pumpkin Spice Latte. It took me only a couple minutes in the heat before abandoning the whole idea… taking off my shirt and wearing my tank top and throwing my hair up in a messy bun.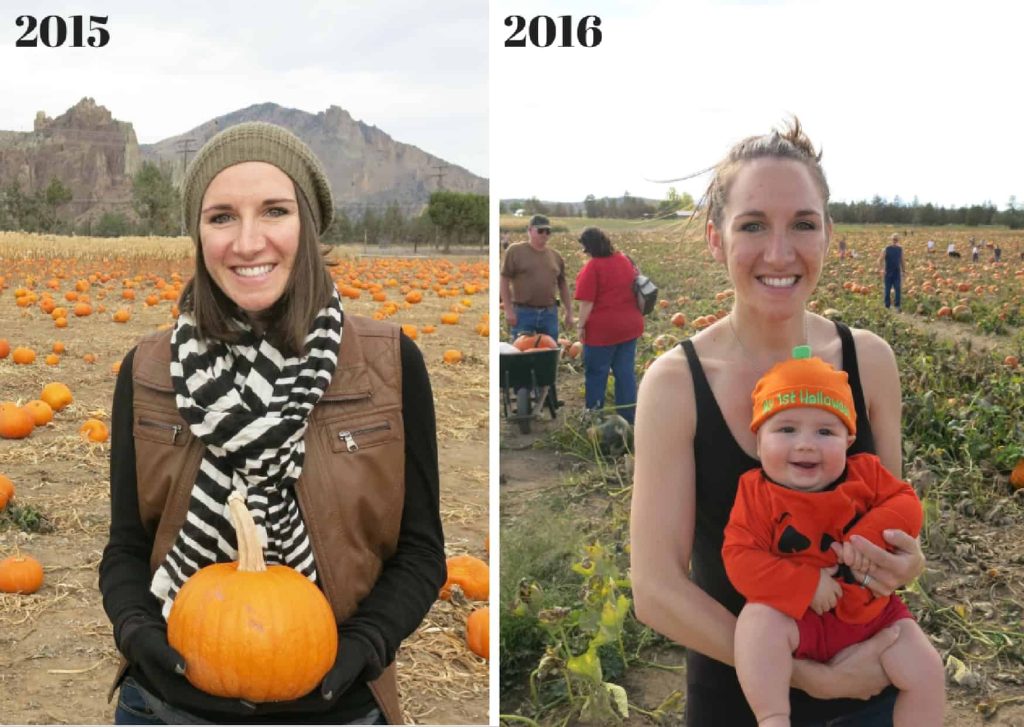 If motherhood has taught me anything it is that some days, things like getting a picture right is seriously just not worth it. It is these little things that are totally just LITTLE THINGS and you have to just shake it off. *Cue the T-Swift*
So we're totally soaking in the messiness of the day and still loving our photos with our little pumpkin.