I had so much fun with you during 2016. Here's a look back at some of the top blog posts of 2016 on Making Manzanita.
Hey guys! Can you believe it's almost time to say Happy New Year?! I can't believe how fast 2016 flew by. I had such a great time growing this blog and connecting with you wonderful people. I want to thank you so much for making this little blog worth all of the time I spend pouring into it. I truly have so much fun teaching you crafts and sharing little pieces of our DIY homemade life with you. 2016 was our biggest year so far by a landslide and we have some big plans for 2017. A couple days ago I shared our 2017 goals with you and mentioned some ch-ch-ch-changes to our blog coming soon – click here take a peek at that!
As reflect back on 2016, I wanted to share with you the most popular posts of the year! These are so fun to look back on. You'll be seeing a lot more posts like this in 2017… more crafts… more room reveals… more updates on our home renovation.  If there's anything you'd like to see more of in 2017, let me know 🙂 I'd love to hear from you.
Without further ado, here are the top blog posts of 2016!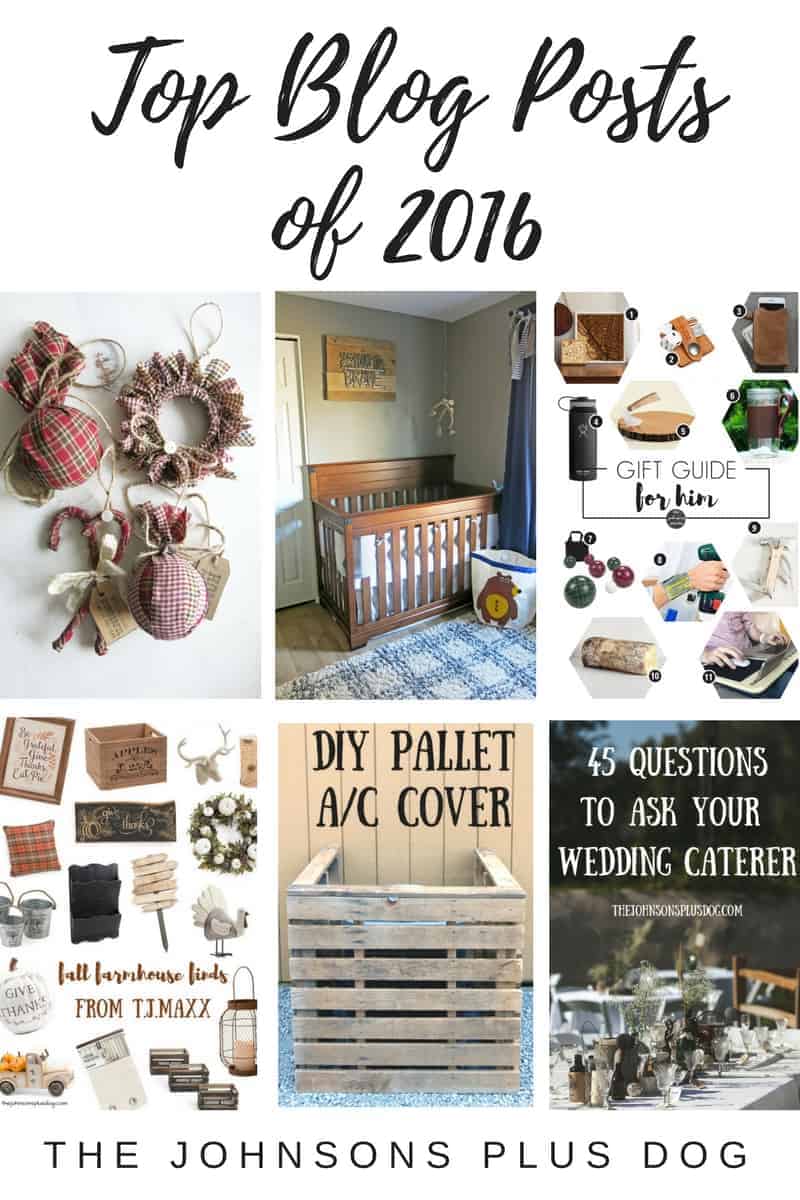 1. DIY Homespun Fabric Christmas Ornaments – This post rose to the top of the blog posts for 2016 because it's been featured on so many different outlets, most notably featured on Hometalk's Facebook page with my first LIVE video!! 🙂 It was so fun (and a little nerve wracking) doing a live video tutorial with thousands of people watching….and yes, I'm going to be back on Hometalk's Facebook page again soon with more live videos if you're wondering. (Update: I'm now a regular over on Hometalk's Facebook. You can check out all of my videos here.) The live video has garnered some major attention with almost 400k views to date. If you found me my blog via that video, welcome! We've got a lot more fun planned for 2017, so stick around. I've been making these ornaments for years and I sell them on my Etsy store so it was great to share the tutorials with you finally! If you're looking for a super simple craft for next year, check out the full tutorial here.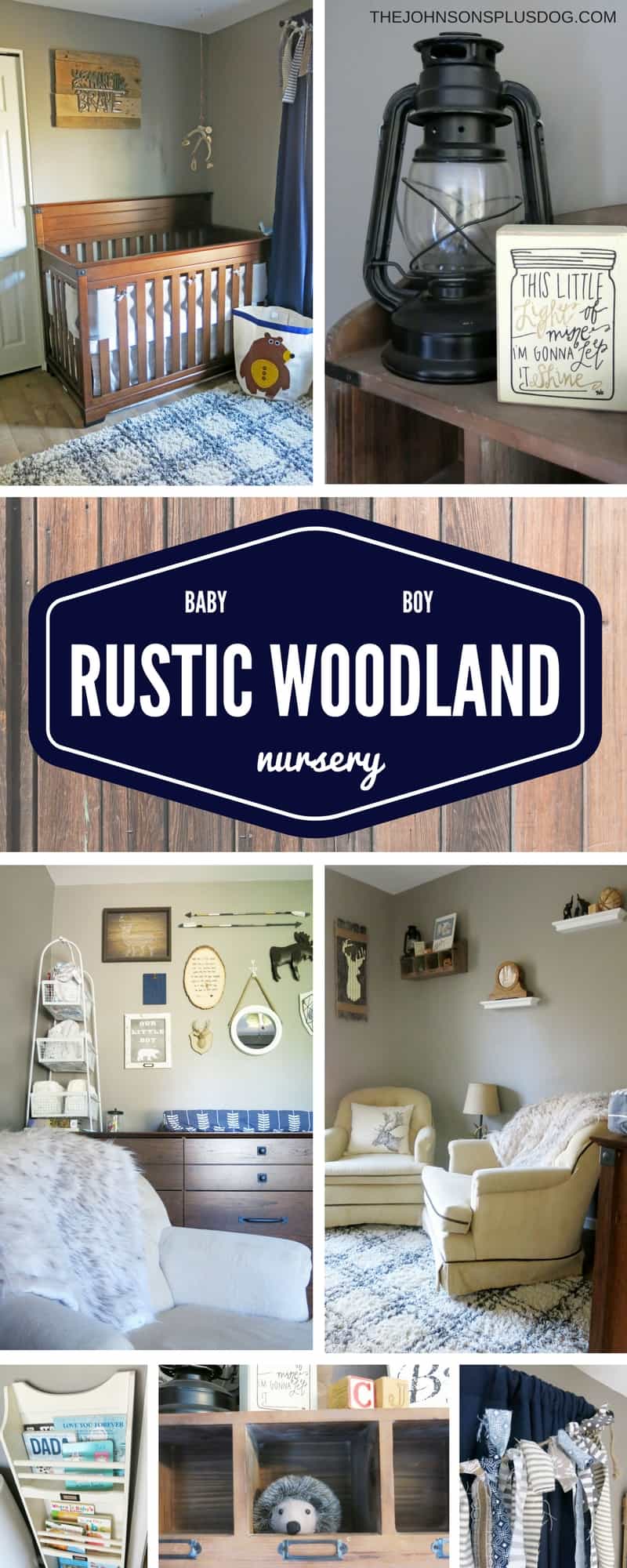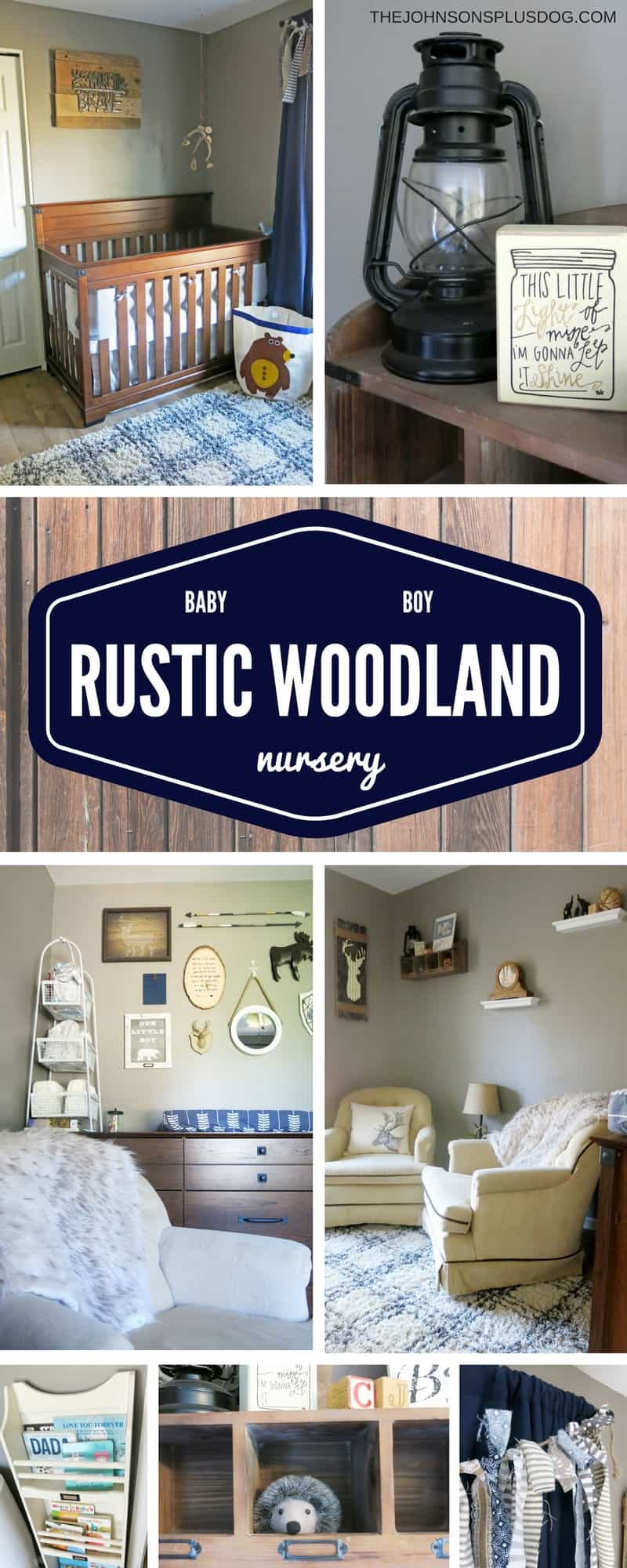 2. Rustic Woodland Baby Boy Room Reveal – I'm so glad that our rustic woodland nursery reveal has been so well receivedl! I was so proud of our first room reveal and anxious to share with you how our little guy's room turned out. The nursery inspiration post from 2015 continues to bring in a lot of people via Pinterest where it went kind of viral, so it's been great to try to share how the inspiration turned into the real thing. You can expect to see more room reveals in 2017 from us. Click here to see the full room reveal.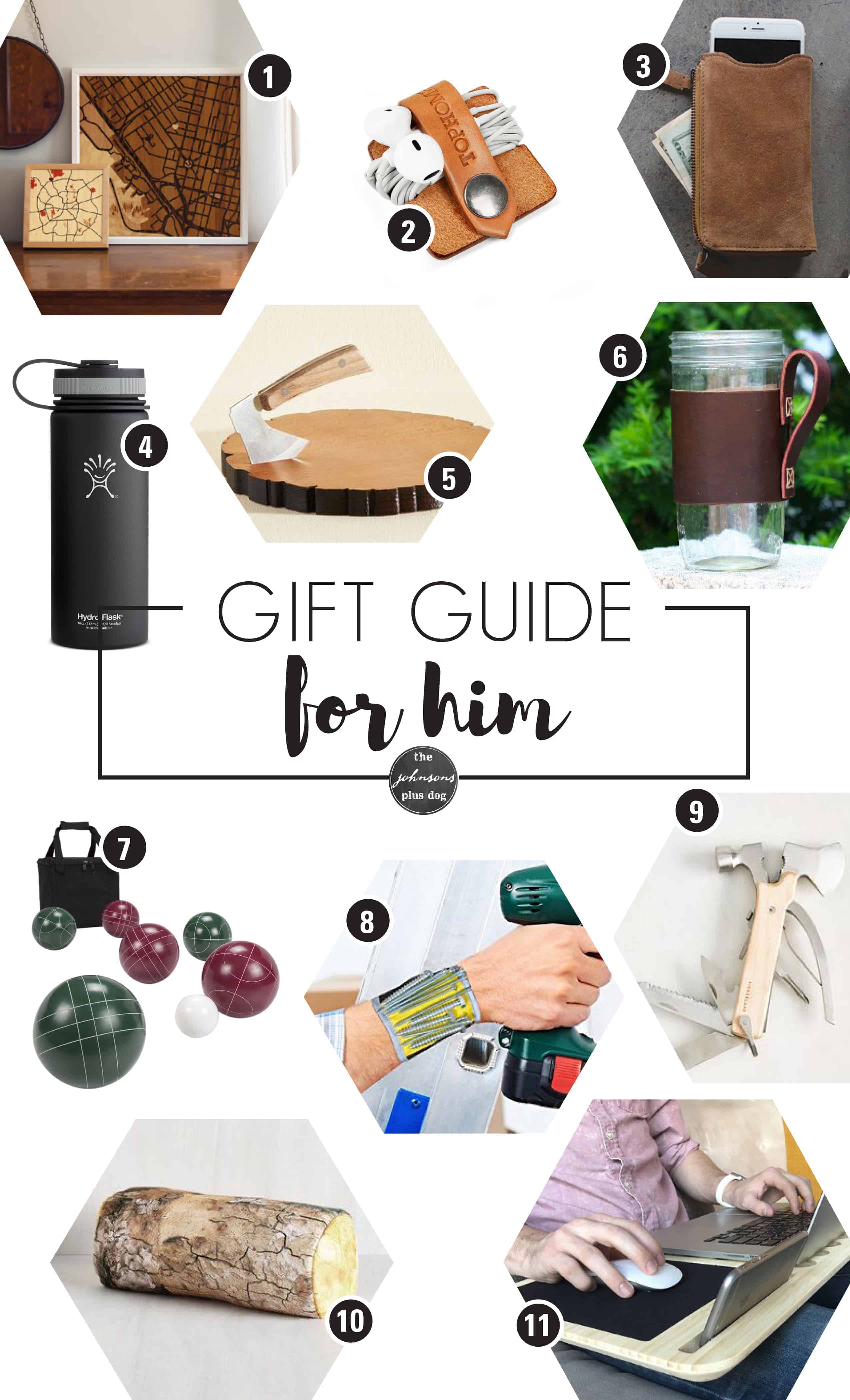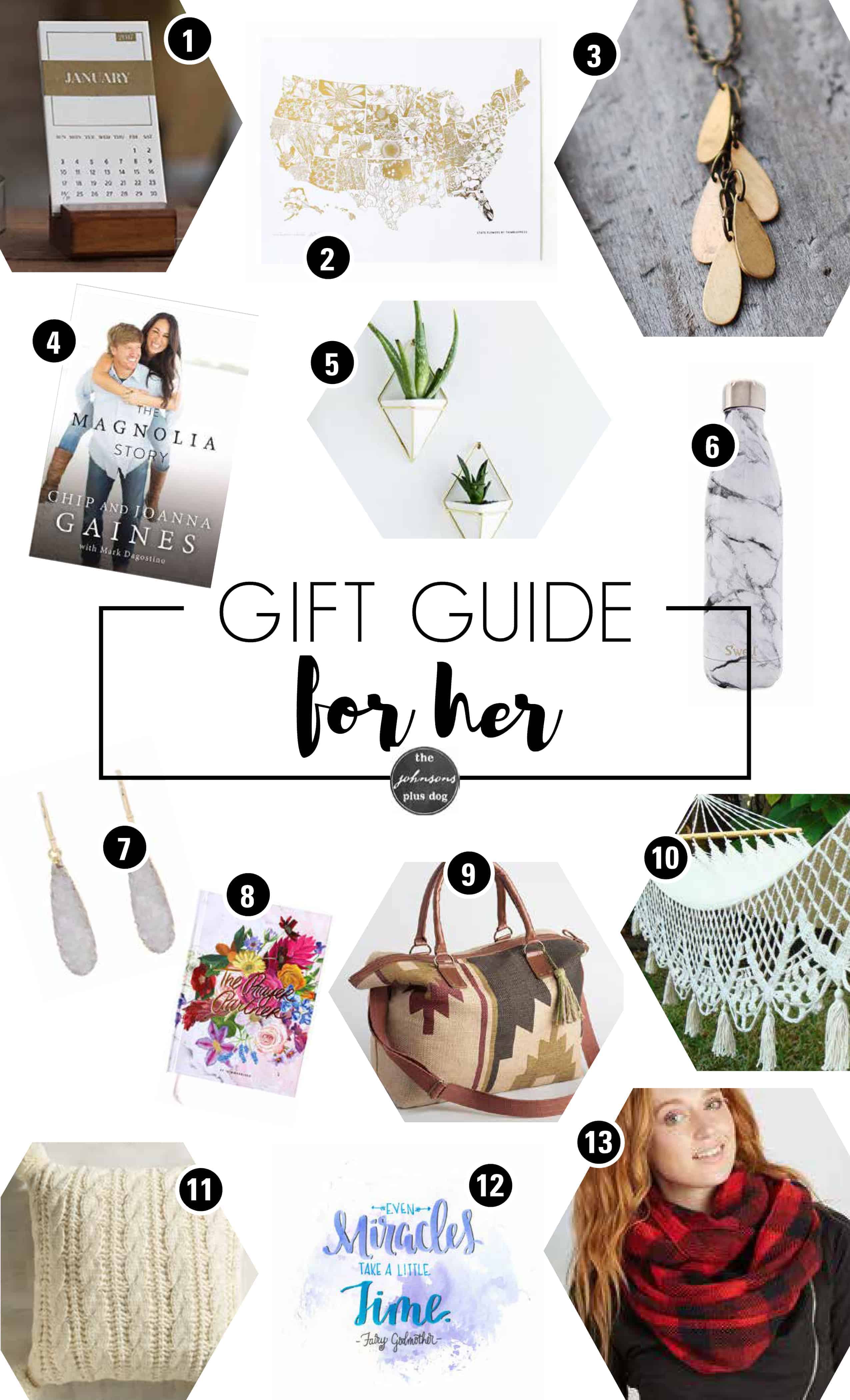 3. Gift Guide for Him & Her – I was excited to see one of my gift guides on the top blog post lists.  This one was a combination of two guides in one and was my most generic of my gift guides. I spent a lot of time choosing fun and thoughtful items to put in the guides, so I'm glad that you were helpful to you! I definitely on plan on doing more gift guides next year again. Check out the gift guide for him & her here.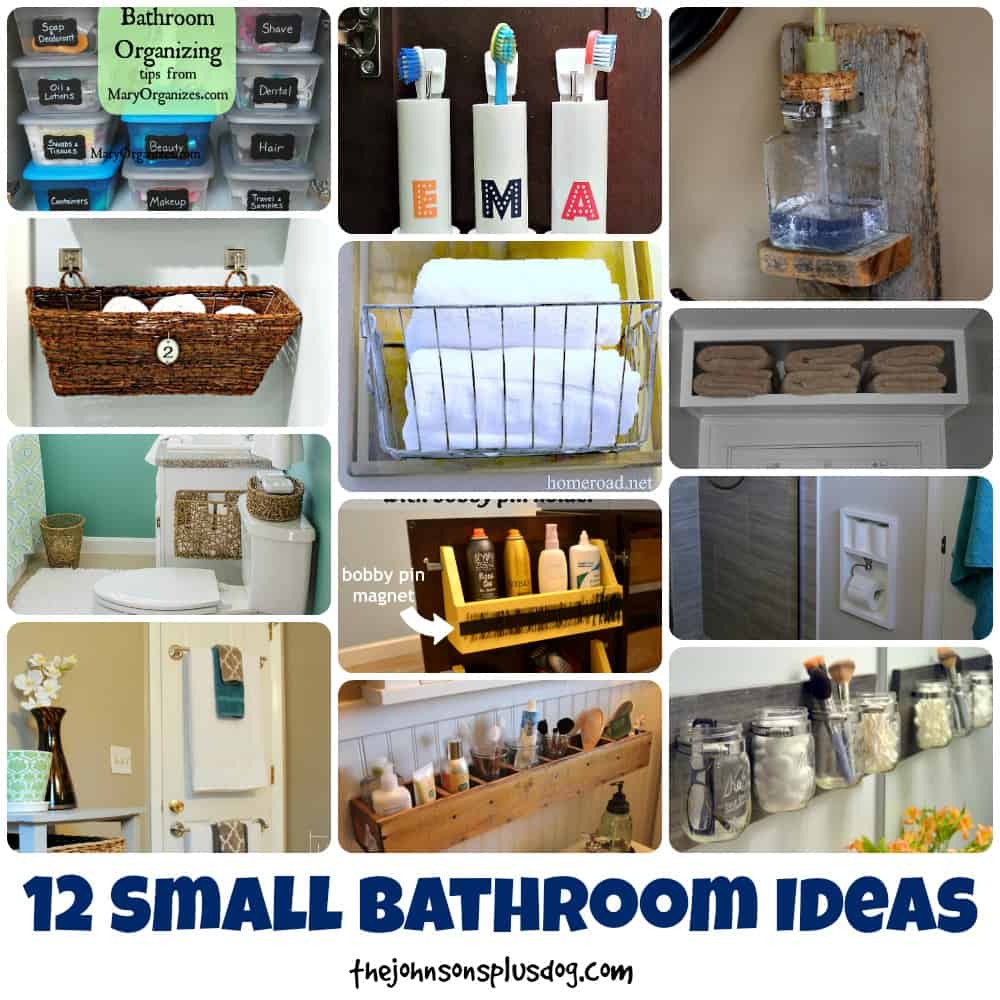 4. 12 Small Bathroom Ideas – Guys, I've got a pretty small and very awkward master bathroom. After we moved into our house, I was doing a ton of searching for small bathroom ideas and these are my favorite ones. I'm glad you found this inspiration and ideas helpful. I can't wait to share with you how our small and awkward master bathroom turned out. I'm working on some fun projects in there now and will doing a room reveal in 2017! Click here to see all the great ideas.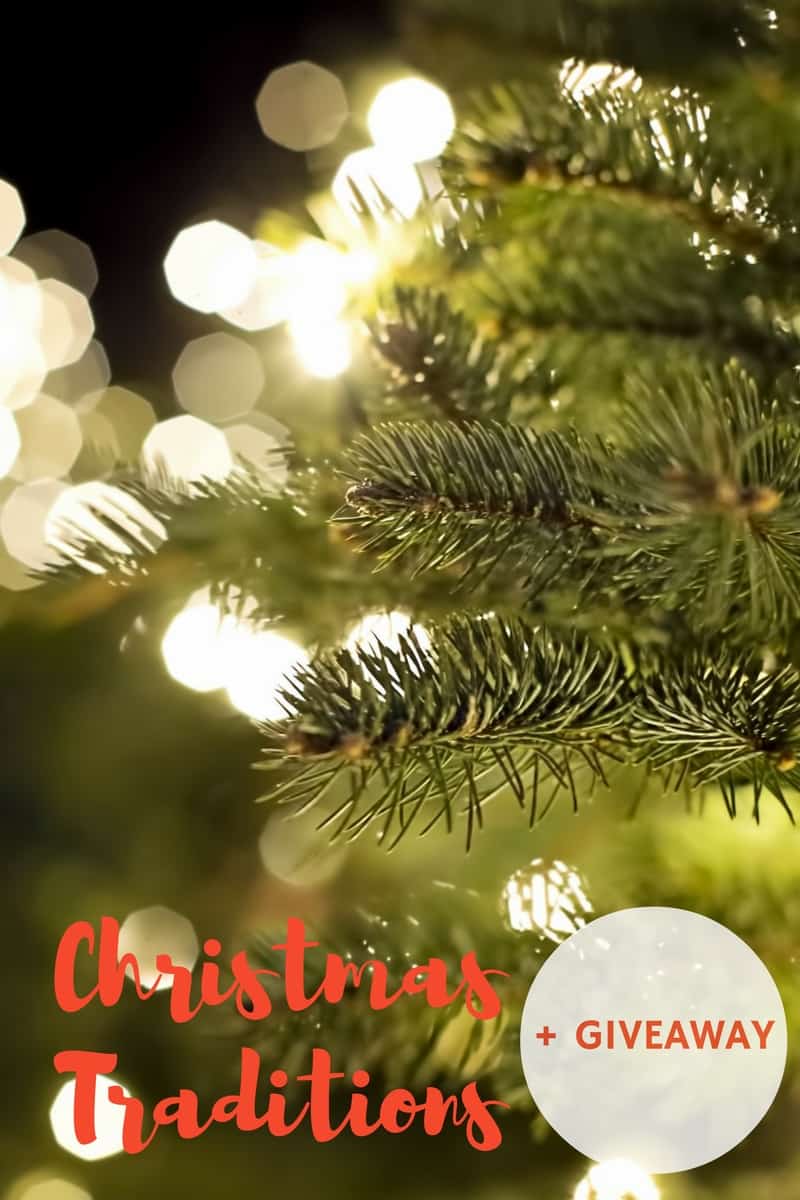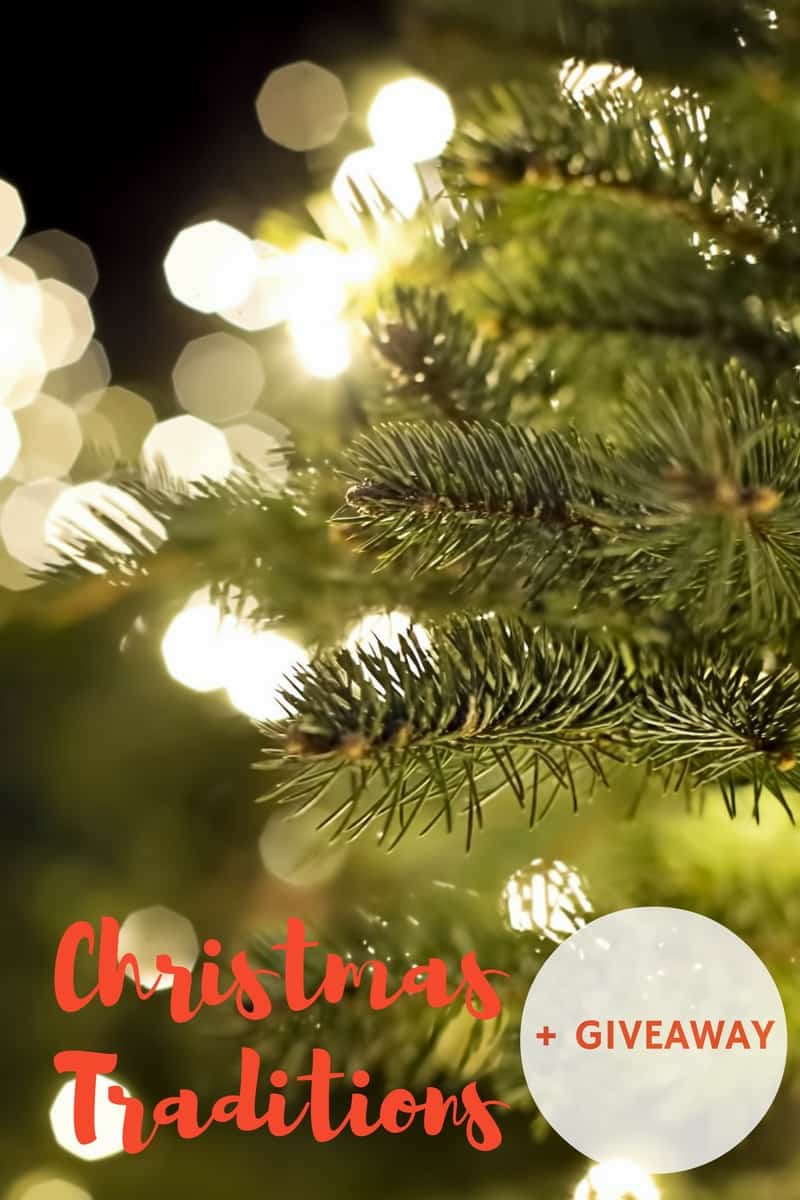 5. Christmas Traditions – I had so much fun writing this post and sharing a little bit of my childhood memories with you! We're staying put this year for Christmas and looking to start some traditions of our own. Another reason I think post performed so well is that there was a giveaway…I hear ya, loud and clear! More giveaways coming right up! Click here to read about my Christmas traditions.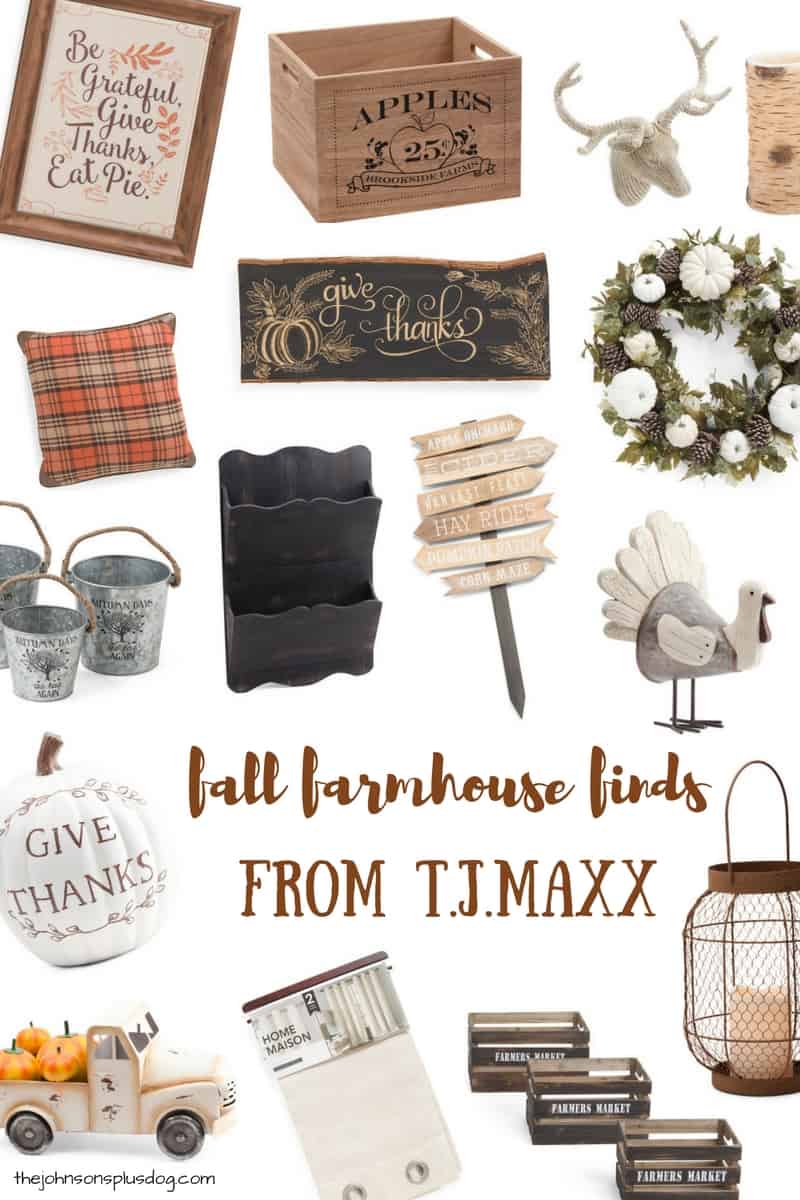 6. Fall Farmhouse Finds from T.J.Maxx – The farmhouse style is everywhere and I, for one, love it. This fall I found some of my favorite farmhouse looks from one of my favorite stores around, T.J.Maxx. This post was fun to put together and it sounds like you guys liked it ! Are you ready for fall again yet? Haha. I am! Click here to check out all the Fall farmhouse finds.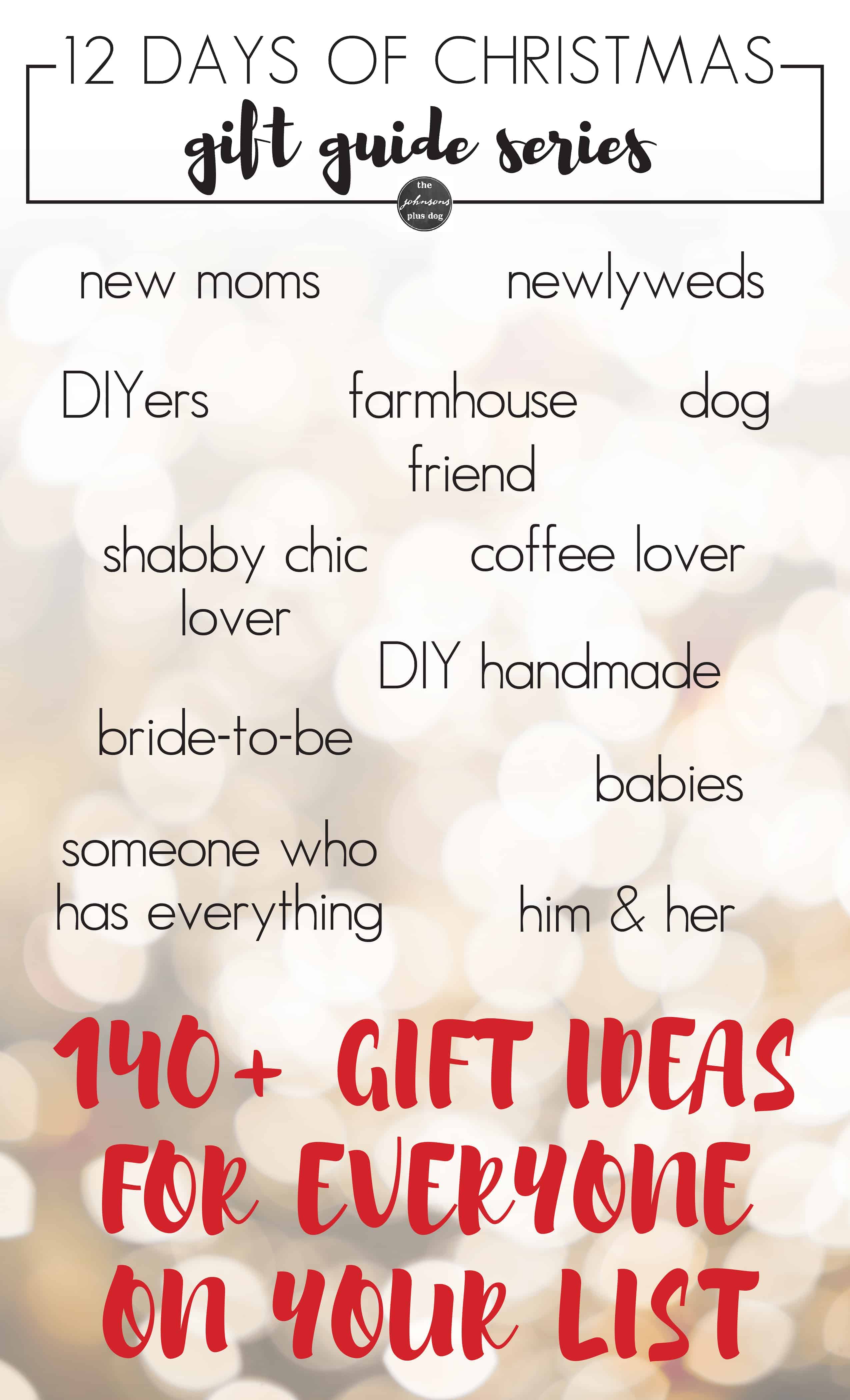 7. 12 Days of Christmas 2016 Gift Guides – This was a round up of all the different gift guides that I put together as part of my 12 Days of Christmas series. It was a big undertaking to publish 12 daily posts in a row (in fact, I started prepping for this in September). I had so much fun giving you gift ideas for everyone on your list. Check all the guides out.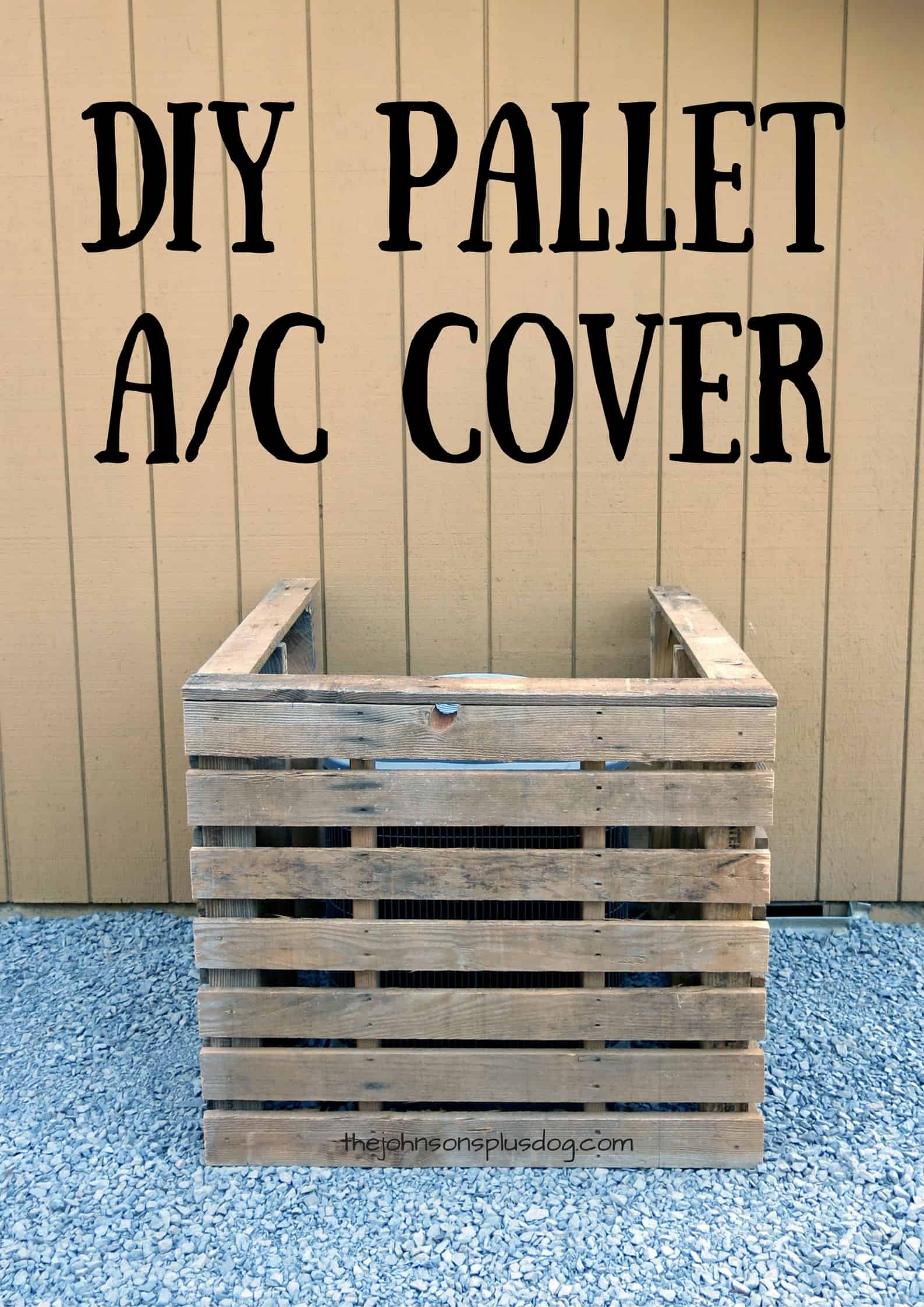 8. DIY Pallet AC Cover You Can Make In Just 45 Minutes – We love pallets, we really do. I mean, have you seen our reclaimed pallet wood bed? This project was fun to quickly do with the hub during one of Cal's naps…this was during the time in his little life where he would only take 45 minute naps…. so this project only took us 45 minutes from start to finish, I promise. I love how it turned out! Read the full tutorial here.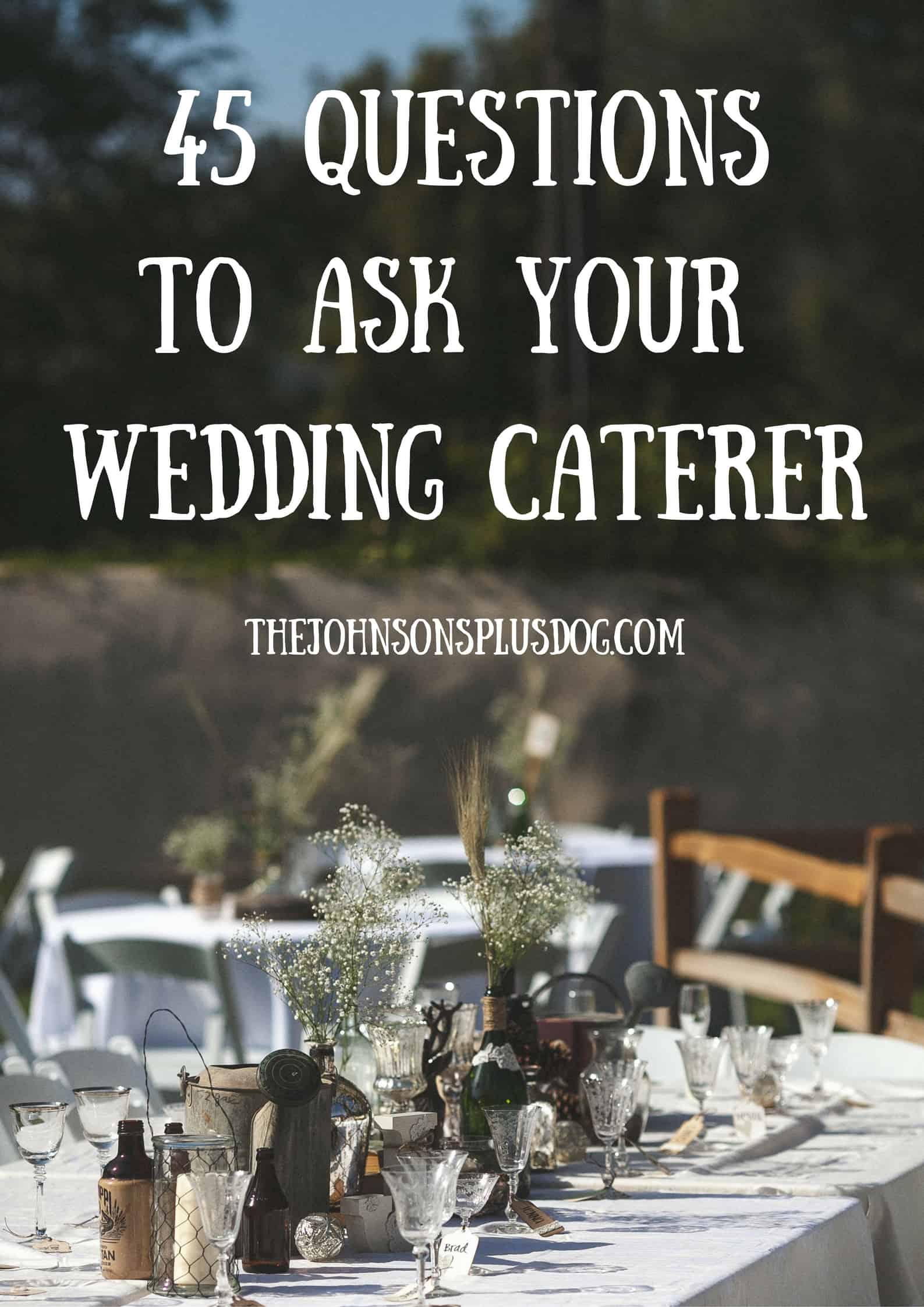 9. 45 Questions To Ask Your Wedding Caterer – Since I worked in wedding catering for a handful of years, I was able to write this post with ease. This was one of my favorite Wedding Wednesday post to put together and I'm glad that it's been helpful to some brides out there so far. If you're planning your wedding, be sure to check out all of my wedding posts on my Ultimate Wedding Checklist. Read all the questions for your wedding caterer here.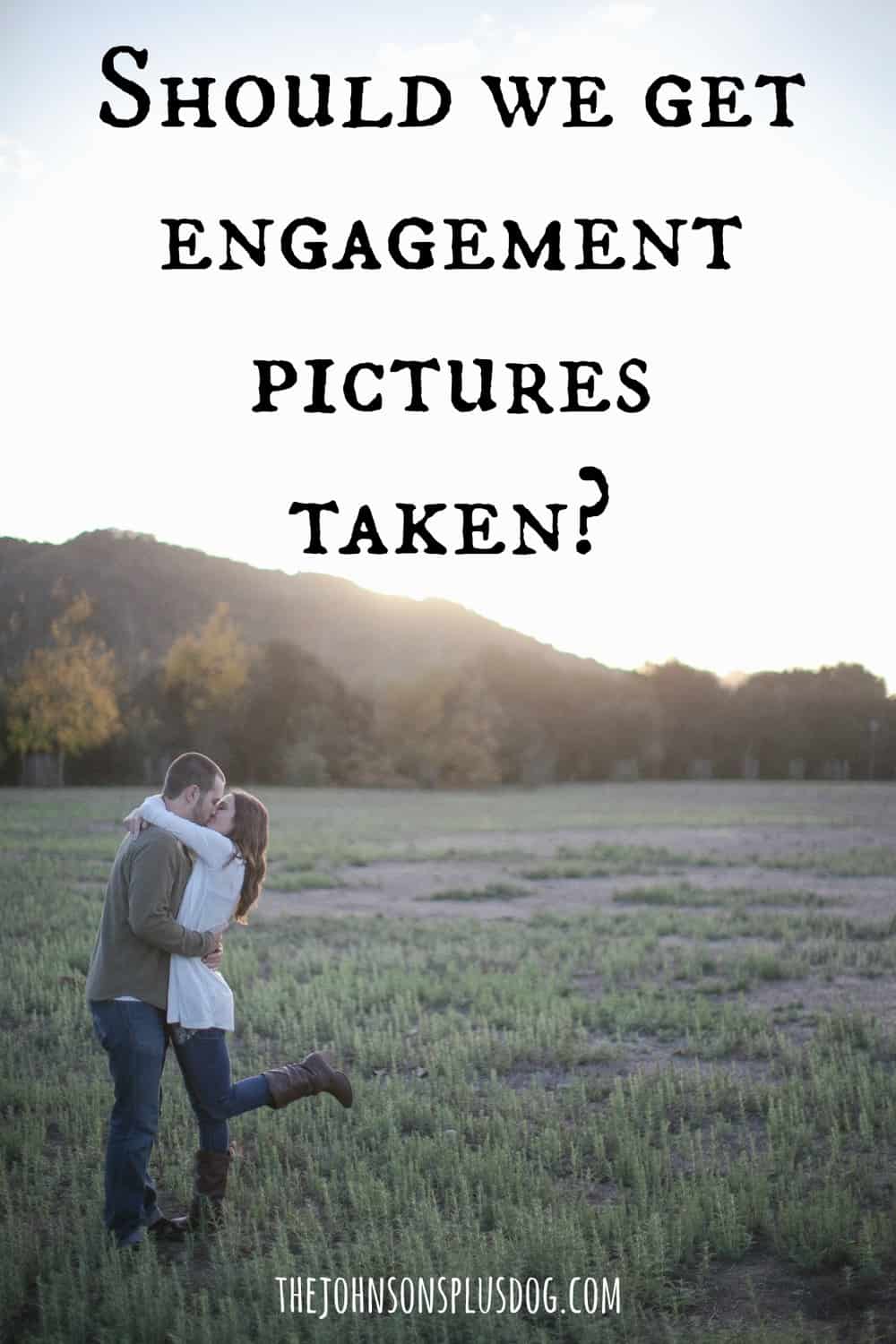 10. Should We Get Engagement Pictures Taken? Since this was definitely a question that we asked ourselves when we were wedding planning, I had fun chatting about all the different things we considered when making the decision on whether or not to get engagement pictures taken. I also posted a little post that pairs with this well – what to wear for your engagement pictures.
There ya have it, your favorite posts of 2016! Thank you again for all of your support this year. I can't wait to share tons more with you in 2017. Hope you all have a super fun and happy new year! Cheers!!!