….and I finally break the blog silence!! I had to take a little blog hiatus the last few months as we rushed to finish the major projects of our home renovation (can't wait to start updating you!)  and prepare to add another human to our family. Thanks for your patience and for sticking around while I took a much needed break. It's been a great big gulp of fresh air, but I'm back and I'm a MOM!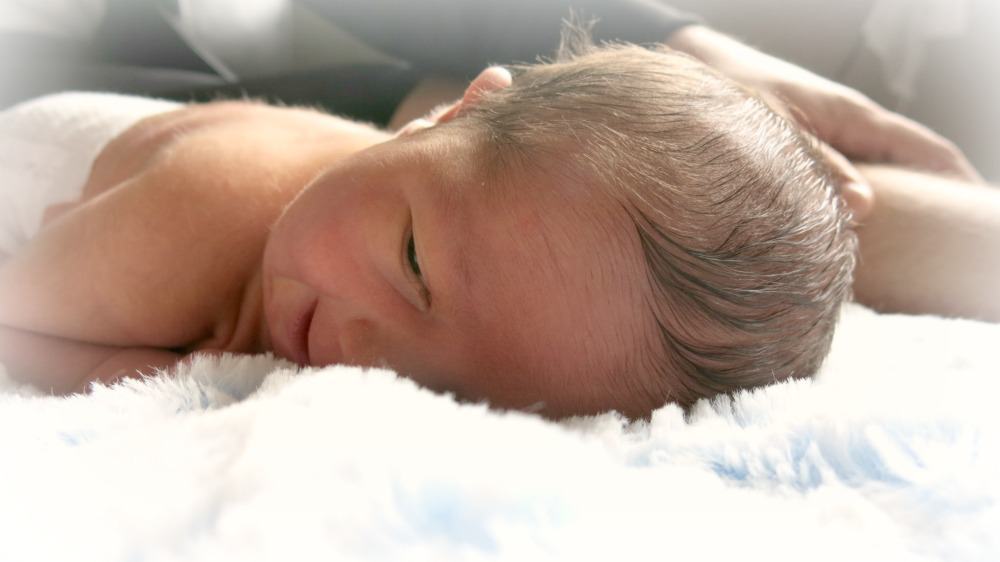 Our perfect little baby Calloway was born on May 9th, 2016 at 6:05pm. He weighed 8 pounds, 6 ounces and was 19.5 inches long.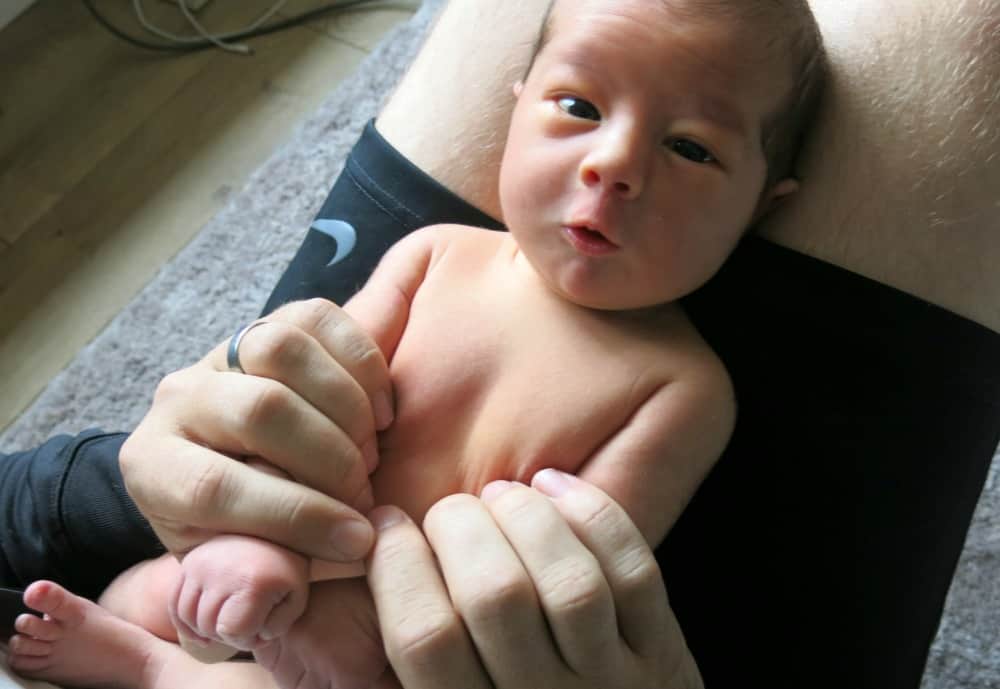 So far parenthood has been a roller coaster in every way. I'm sure it has something to do with the hormones, but I've cried happy tears overwhelmed with love for this little human and cried frustrated tears riddled with questions like "what am I doing wrong here?" and "why can't he just talk and tell me what's wrong?"… Parenthood has been harder and better than I ever imagined.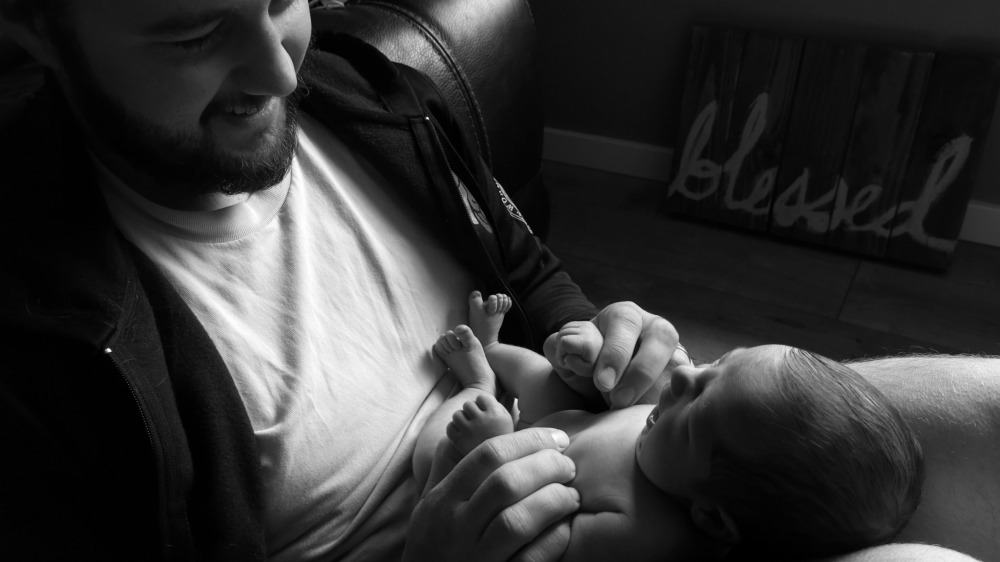 I've fallen more in love with Logan than I ever thought possible as I've sat back and watched my husband morph into this amazing, tender, helpful, encouraging and patient daddy. Dads certainly don't get enough credit in this whole newborn world (don't get me wrong, this whole maternity leave thing has been more challenging than my day job ever was). But the dads…they go to work all day awake on merely just the caffeine that they are pumping through their bloodstream and pretend like their life hasn't just been flipped upside down. They walk in the door at 5:10pm and know how to interpret that exhausted look on my face. They know that us moms need them to hold the baby and change the diapers so that we can escape for a few minutes. You know, so that we can go to the bathroom (even if it's sit in that quiet room for a few minutes – don't worry I won't tell on you if you won't tell on me).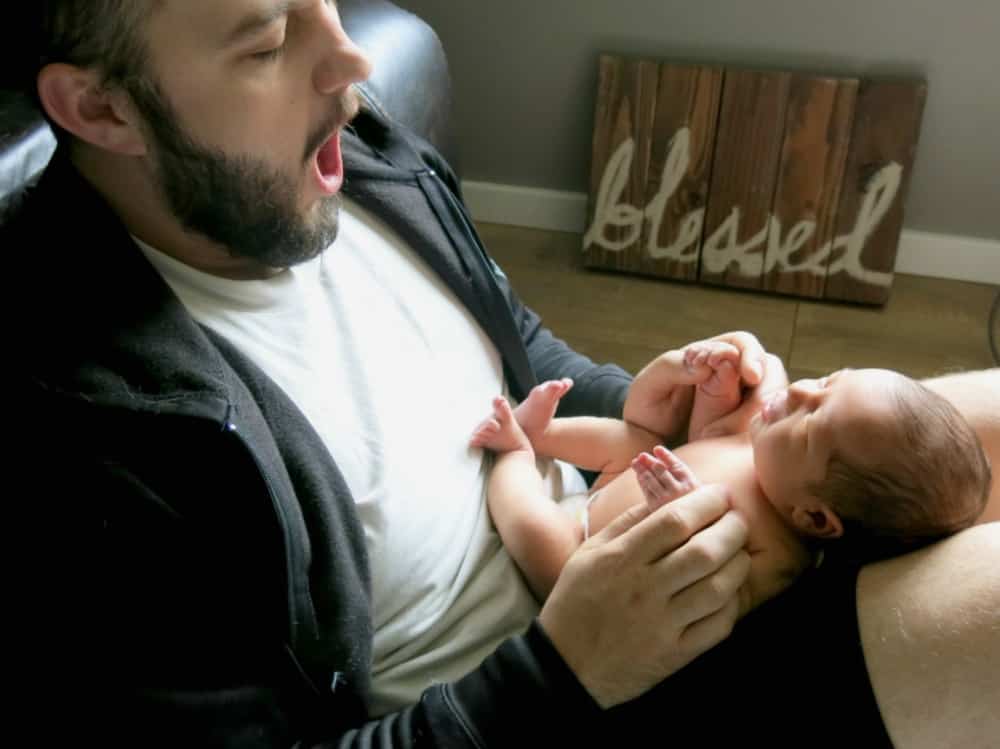 Logan and I have sat and stared at Cal's perfect little face and his perfect little hands and feet and thanked God for blessing us with this gift. Trusting us to raise this little human. What a incredible responsibility and gift He has given us. We are so blessed.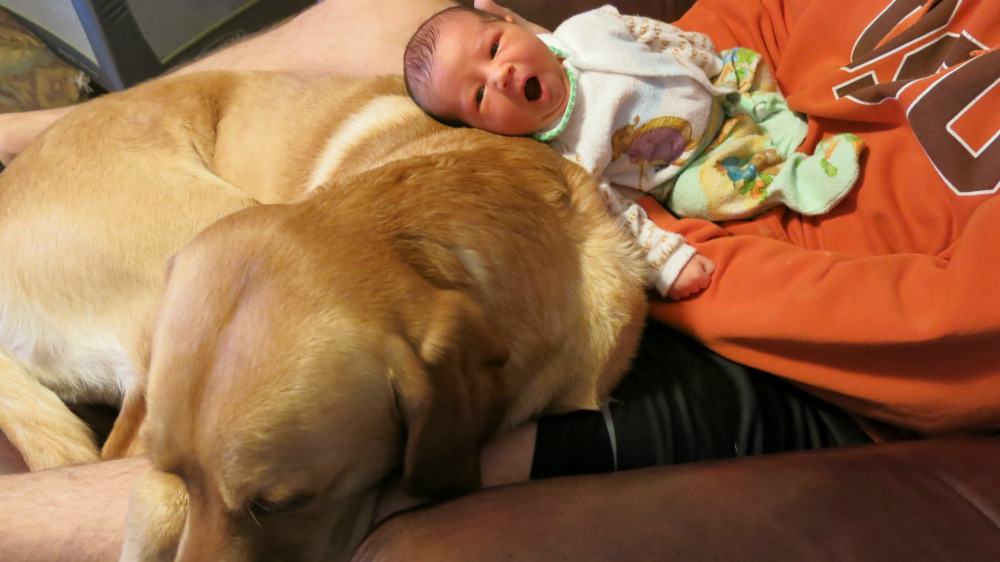 And if you're wondering how "Plus Dog" is doing – he's turned into a gentle big brother and amazing protector. He seemed to instantly know that he needed to be gentle around Cal. Gannon approaches Cal with care and wonderment. I can't wait to watch these two become best friends.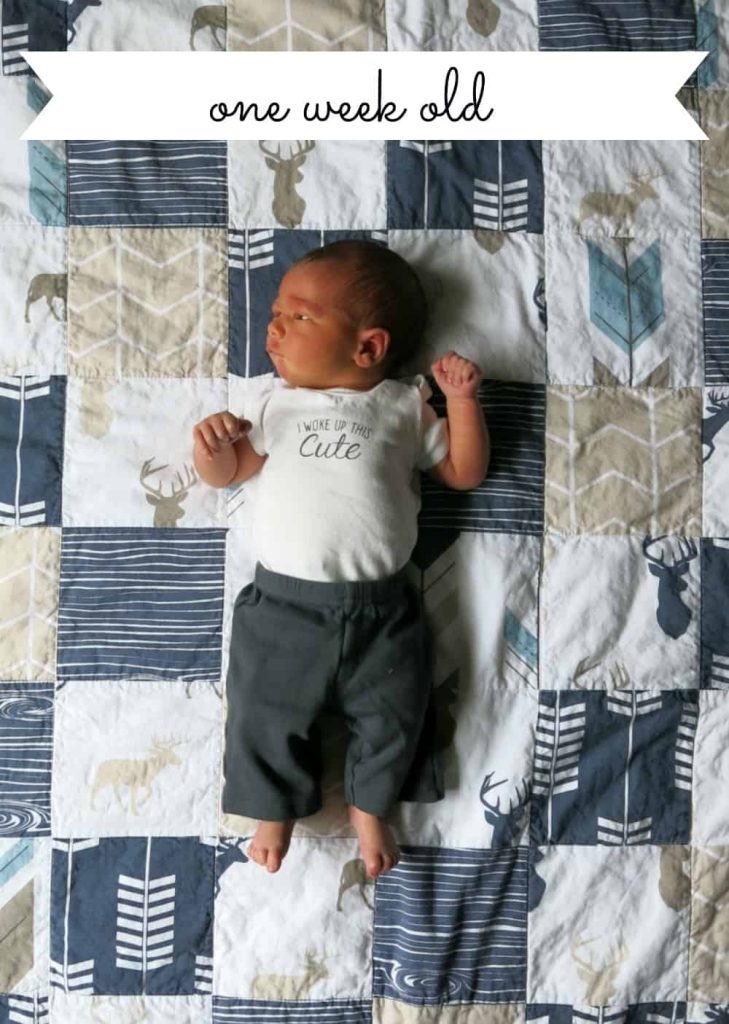 Here's our little man just one week old. Today is already 4 weeks old!! More pictures to come soon. 🙂
[mailerlite_form form_id=4]