The Johnsons Plus Dog blog has a new name. We're now called Making Manzanita. Learn more about why we decided to change the name of our home decor blog.
"Making Manzanita? Huh?! Am I in the right place? I thought I was going to The Johnsons Plus Dog." 
Are you confused?! Don't worry! You're in the right place.
The Johnsons Plus Dog is now called Making Manzanita! This name change and blog rebranding is a step in the right direction that I have been hesitating about for months now.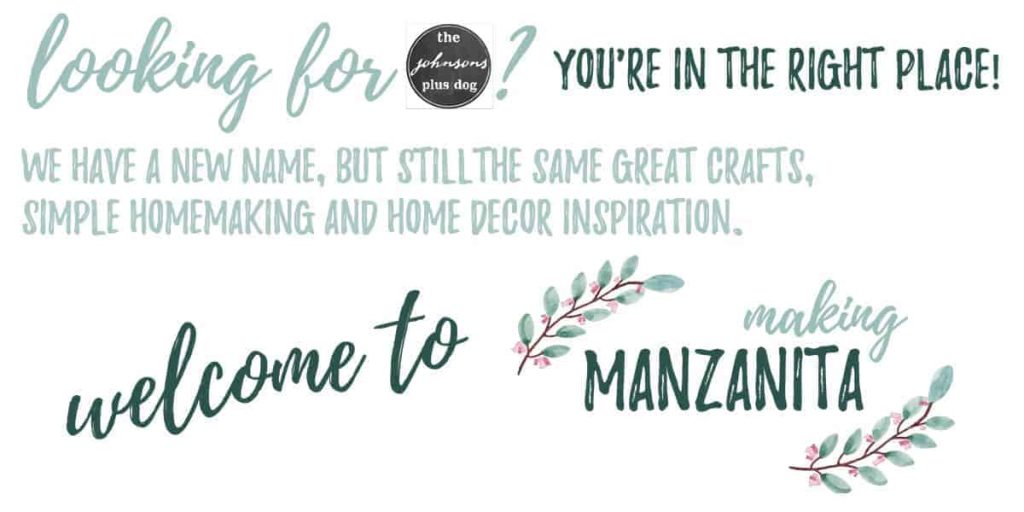 Where did it begin?
I started The Johnsons Plus Dog about 2 or 3 years ago… I really started working on the blog 3 years ago, but never really got serious about blogging until July 2015 when I officially launched. There has been no turning back since then. This blog started as a way for us to sorta "online scrapbook" our lives. We had quickly realized in the first year or two of marriage that this life goes FAST. The Johnsons Plus Dog was the perfect name because it was really just going to be about our family…which, of course, always included our doggie!
Although I love sharing personal stories with you about our life, my heart and passion for this blog is really in helping you create a simple life that you love. Making Manzanita will do just that. 
I've loved getting the chance to inspire people all over the world to decorate their homes and craft to their hearts' desire. The opportunity to encourage mamas going through the same things that I am has been so fulfilling. This blog has challenged me in ways I never saw coming and introduced me to dreams I never even knew that I had.
For the past 6 months or so, I've had this little voice in the back of my head telling me that The Johnsons Plus Dog blog name wasn't going to last me forever. I knew it was inevitable and a name change was going to happen in the future. I thought it sounded like a lot of work, so I decided to keep pushing it off.
Let me tell you about a little dream I have.
Ok…maybe it's not a little dream. It's a big dream. A big, scary dream.
Someday I would love to open a home decor store. OK – there I said it! There is something about dreams that make them so much more real when you talk about them, so I'm finally getting comfy with this dream and ready to chat.
I spent sooooo long coming up with a store name and I kept coming back to the word MANZANITA.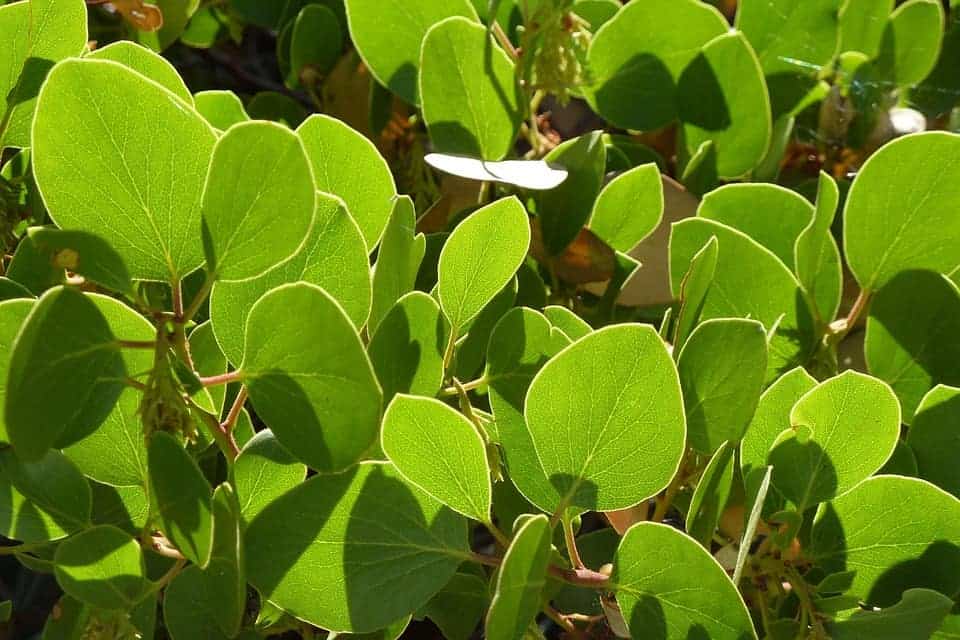 The name of my store is Manzanita Exchange. I will be working on growing the store continuously in the years to come I've renamed my Etsy store to this. In the months to come I will be working on adding tons of new rustic home decor and adding in lots of my vintage finds to the store! Stay tuned for more information!
As I work on aligning a brand for both my store and my blog, it only seemed fitting to rename the blog as well….so Making Manzanita was born.
What's in a name?
For one, I love manzanita bushes. They are big and can grow to take over a whole plot of land if you let them go wild. I love dark red bark and stiff, twisty branches. Manzanita is hardy and tough. The flowers are the perfect little closed bells.
The real reason I kept coming back to manzanita is the memories that I have associated with them. As a kid, we had LOADS of manzanita bushes and one of my favorite things to do was go out and build forts in the manzanita bushes. I can remember the smell of the bark and the feel of the tough, leathery leaves. My memories are filled with millions of make-believe stories and rounds of deliberation as to how the fort was to look.
From manzanita forts to fixer uppers…
As I've grown up from a little girl catching tree frogs and building manzanita forts, my love for making hasn't changed. From making your fixer upper a home and making seasonal crafts to making yourself slow down and soak in all that motherhood has to offer, this blog is all about crafting a simple life you love.
 What can you expect?