Learning how to love yourself as a mom is all about drowning out the negative self talk. This is a must-read for any mamas struggling out there today.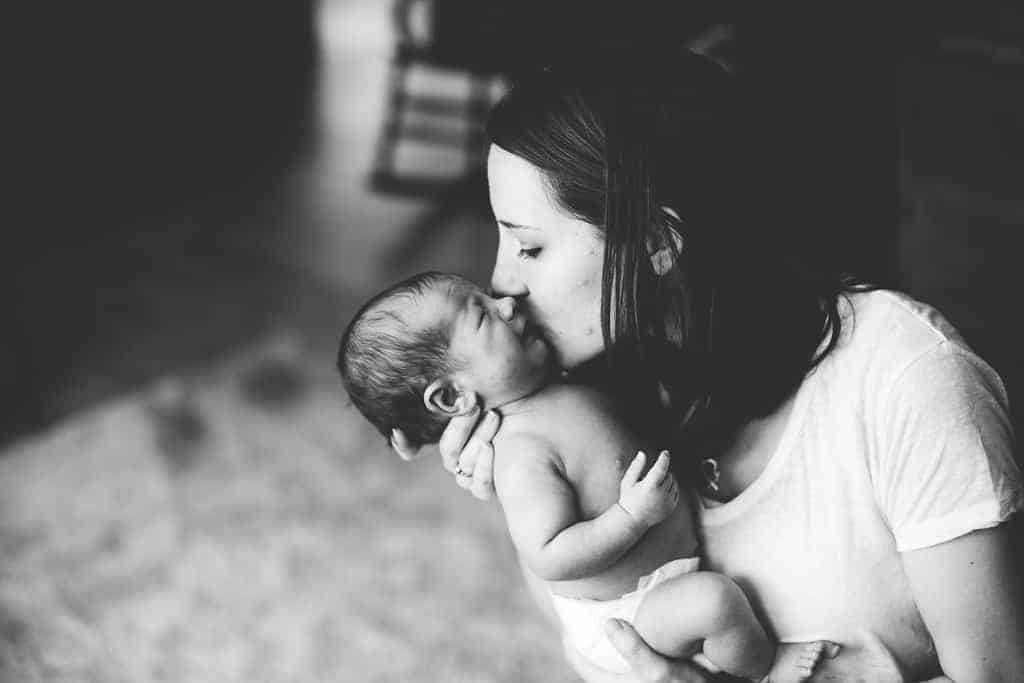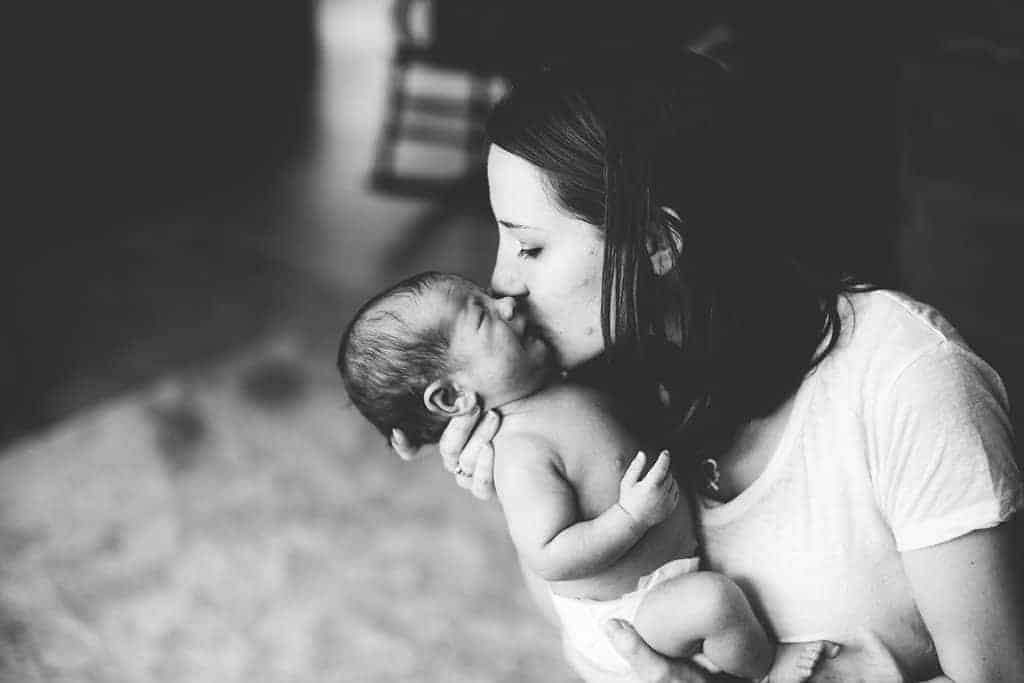 Nothing has made me feel more flawed and inadequate than motherhood.
285 days ago when I heard the first cry from my little man, I was not prepared.
I wasn't prepared for the raw emotions of postpartum. I wasn't prepared for that "mommy guilt" I'd heard of. I wasn't prepared for the abundant need for grace. I certainly never imagined that I would need to learn to love myself in a whole new way after becoming a mother.
It wasn't until I began to try (I say try because I haven't quite figured it out yet) to love myself that I was able to settle into the grace of motherhood. The grace that we desperately need, but are so hesitant to accept.
Why are we anxious to become martyrs? Why are we so cautious to take care of ourselves?
Mamas, you must learn to love yourself above all else. There is a reason why the airplane stewardess says "in case of an emergency, put on your own oxygen mask before assisting children or others around you". The selflessness of motherhood is a myth. I'm telling you straight up…. the only way you are bound to fail in this whole parenting thing is if you don't love yourself first. You will become drained. You will become empty. And when you are empty, you have nothing left to give to your children.
You must love yourself as a mom first and foremost so you can turn around and pour that love out to your children and husband everyday.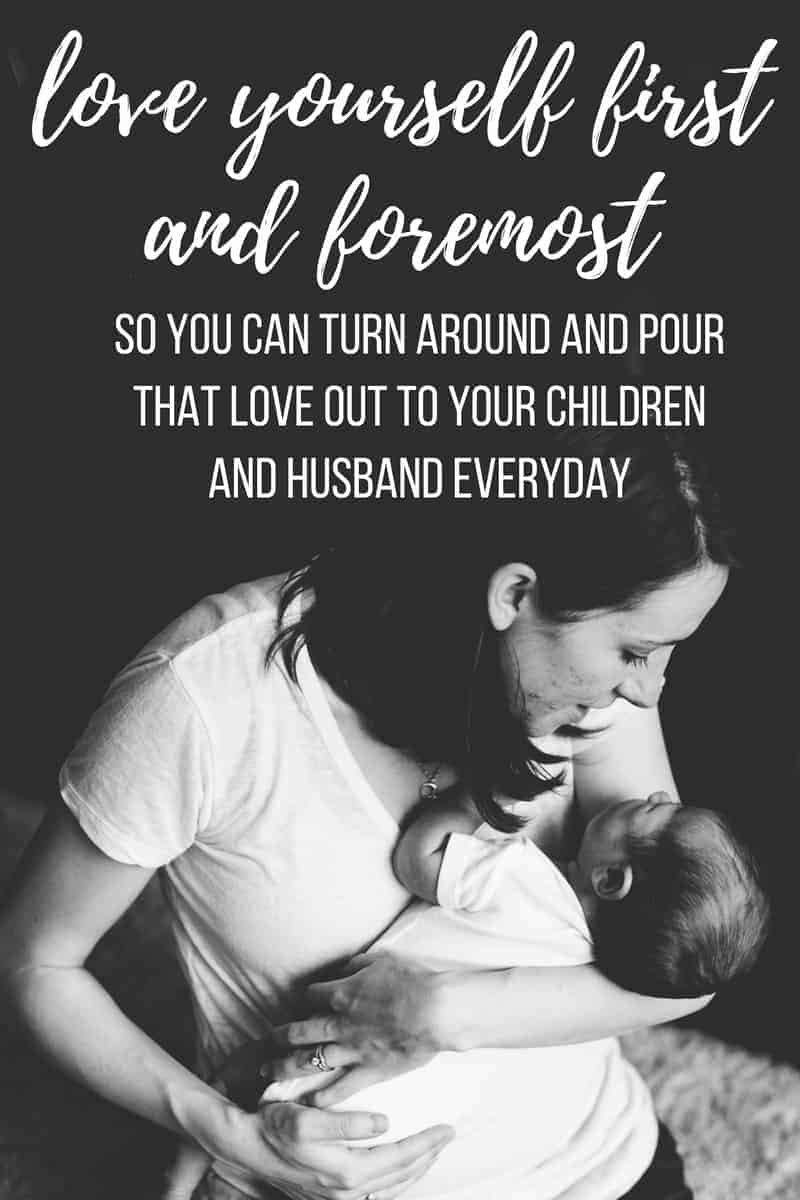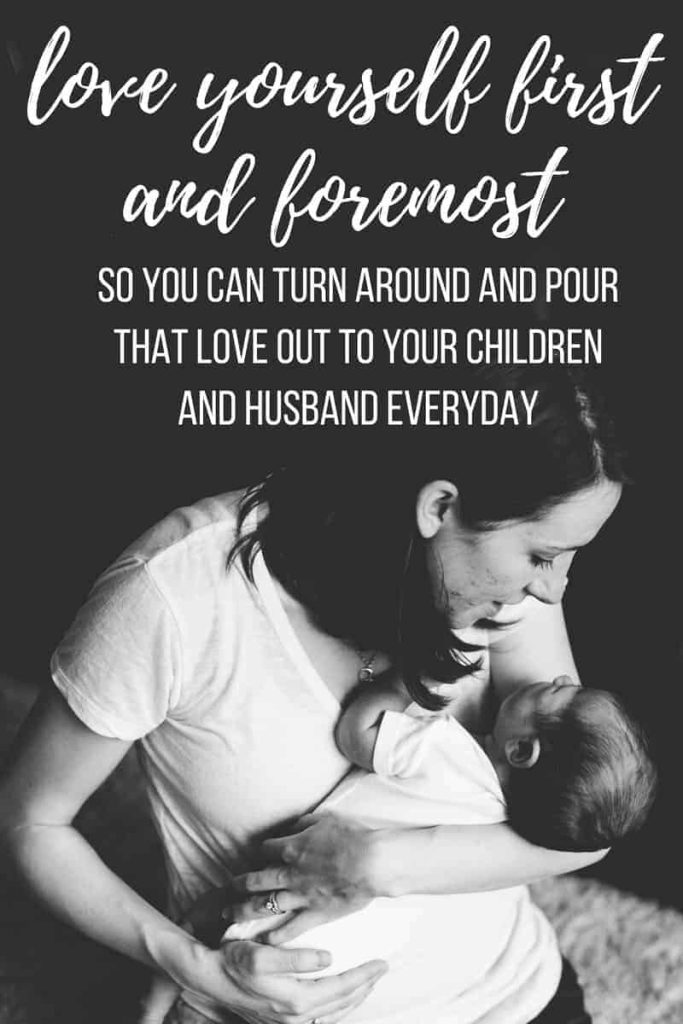 That self doubt that is creeping into the back depths of your brain while you try to navigate the waters of parenthood is normal, but whatever you do…don't let it paralyze you. Don't let that voice win. You know what voice I'm talking about it.
There will be times when you sit on the edge of your bed crying alongside your fussy baby, thinking that you're just not cut out for this mom thing. I know because I've had those times. You can't even put him to sleep, you can't raise him. But that voice is wrong. The fact that you are crying alongside him proves that voice is wrong. The fact that you're holding him and hoping for some sleep proves that voice is wrong. You care from the depths of your soul, don't you? Stomp out that voice by starting to love yourself as a mom. Drown out the negative self talk with reassurance that you can do this, you are not alone…and ya know, sometimes babies just don't sleep.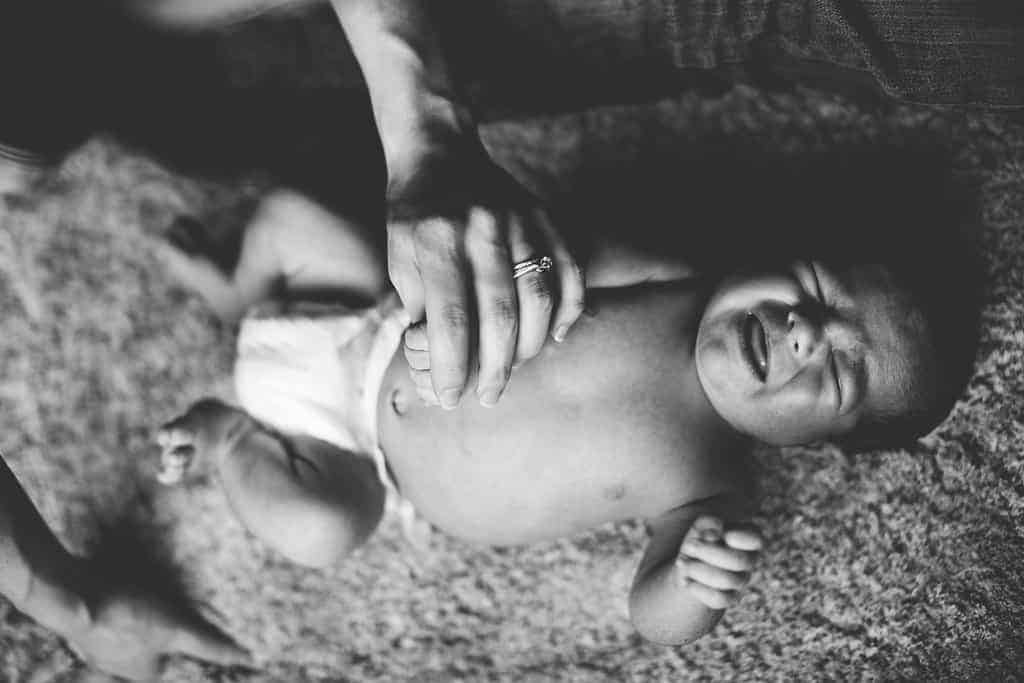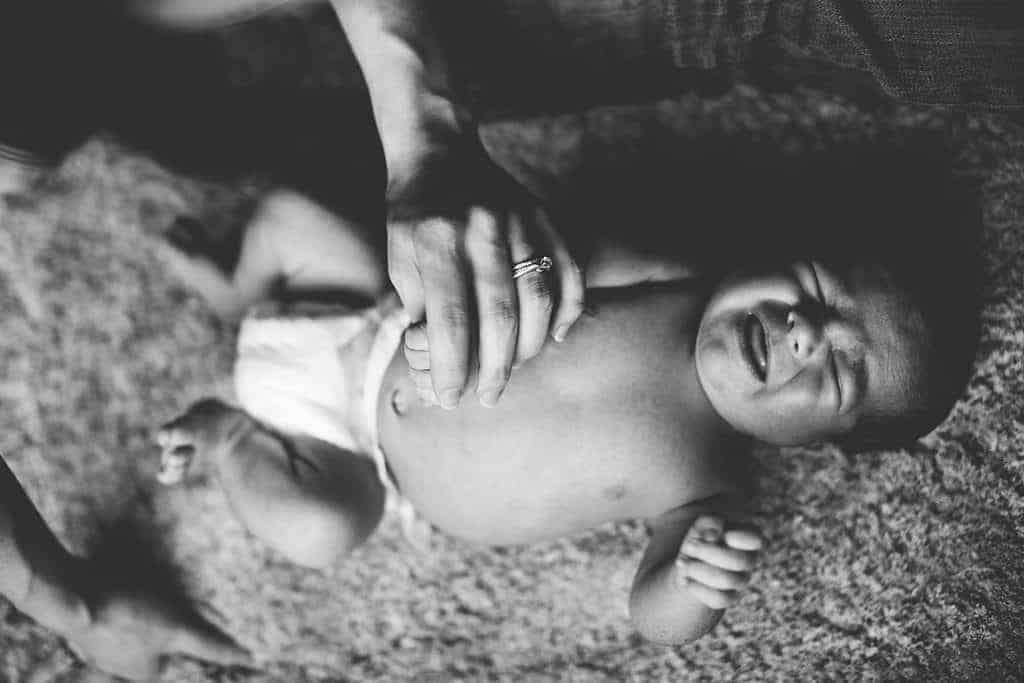 But, mama, there will be times when you are holding your little baby in your arms and you can't help but cry tears of love because you don't know how you could love a little human so much. Those are tears of gratitude. You feel so utterly blessed that God has trusted YOU this precious gift, don't you? In these blessed moments, don't let that voice in that says you are not worthy. Because you are.
God doesn't make mistakes.
He didn't create that little miracle for anyone but you.
You are worthy.
That baby in your arms is God's little reminder that you are worthy. You are capable. You are blessed. You are honored to be called mommy. You got this.
Let that be the voice inside your head as you wake up every day with a mission to love yourself as a mom first and foremost so you are able to love your family.