Today I'm getting nostalgic as I share my childhood Christmas traditions with you.
Christmas Traditions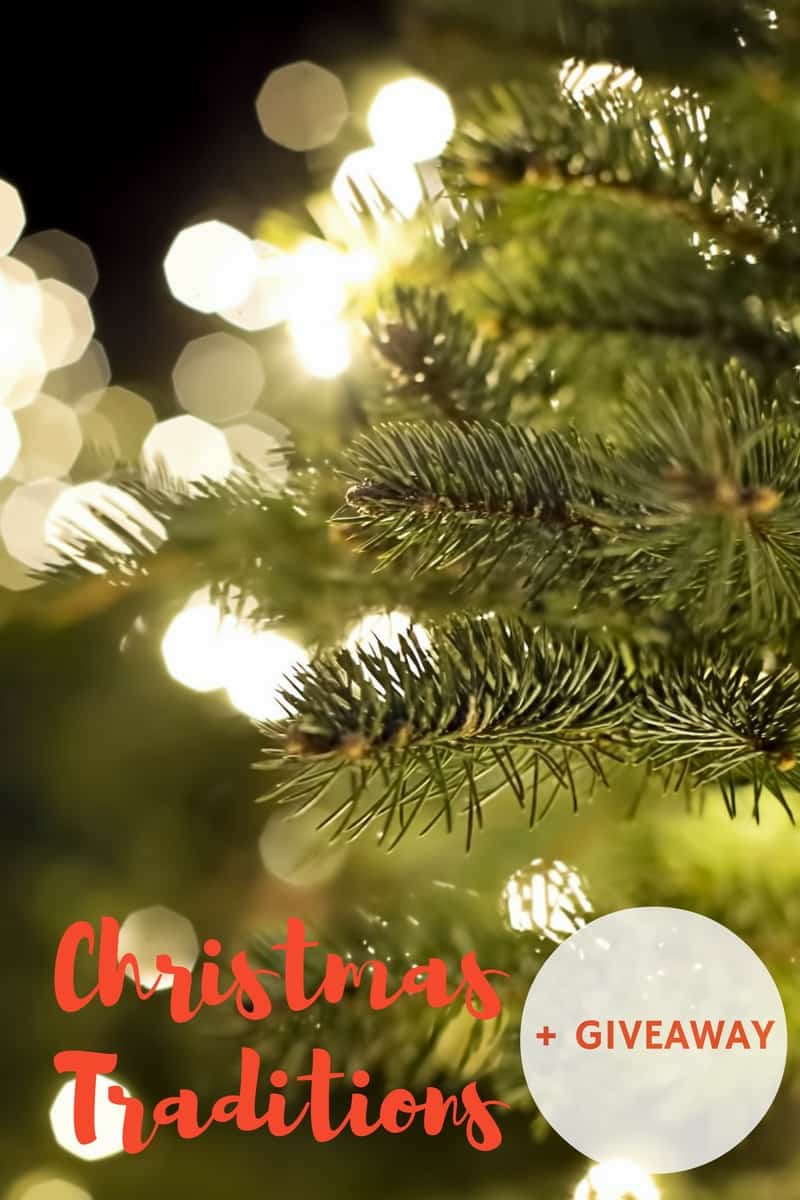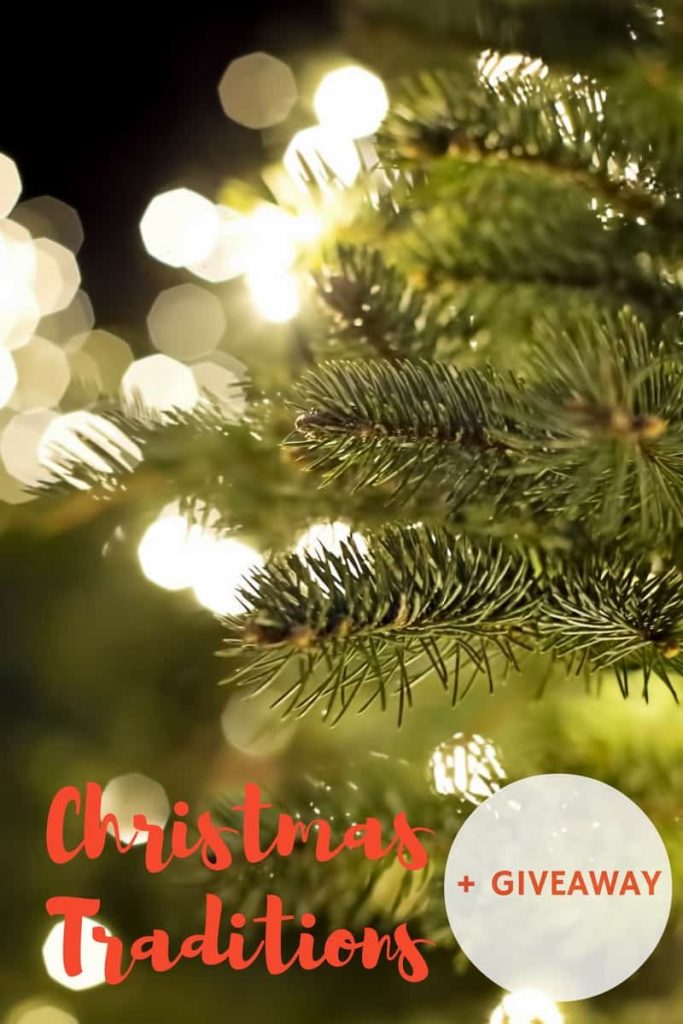 We have a rule in my house. No Christmas music until after Thanksgiving. This was a rule in my household growing up…although my mom tried to push the envelope from time to time.
Actually it was no Christmas music allowed until the weekend before Thanksgiving. If we're getting technical.
My mom was a teacher and as soon as the school bell rang that Friday before Thanksgiving, my mom could be seen practically running out the door of the classroom. She would be bursting at the seams with excitement to go home and decorate the Christmas tree. She would always start by turning on Amy Grant Christmas CDs full blast on our stereo. I'm talking echoing-through-the-halls-of-the-house loud. I proceeded with being tasked the joy of "fluffing" out the limbs of the tree branches on our fake Christmas tree and she would climb up on the ladder and start putting it all together.
I was always kicking my feet and asking "aw, mom… do I really have to help?!" But there was no rest of the weary until that tree was covered in gold ornaments (or peach as seen below. She was obsessed with peach until circa 1998 or so) from head to toe.
The weeks between Thanksgiving and Christmas were naturally always jam packed with parties, shopping and wrapping. I used to LOVE wrapping presents for Christmas. I seriously told my mom once that I wanted to be a profession gift wrapper when I grew up, ya know the kind that work in kiosks in the mall. If you're working on holiday shopping, check out my tips to simplify your Christmas shopping here and over 140+ gift ideas I shared in my gift guides)
On Christmas Eve, we would always attend a candlelight service at church. As we grew older, my sister and I always got seemed to get into trouble playing with the wax from the candles. 🙂
One of my most treasured Christmas traditions of all is sleeping in the tent in the living room on Christmas eve. Yes, you read that right! My dad would set up the tent in the living room. We'd use the dining room chairs as our "post ties" and my brother and I would sleep in the living room! We did this for as long as I remember! It was so fun. This is one I'm definitely going to be carrying on in my family.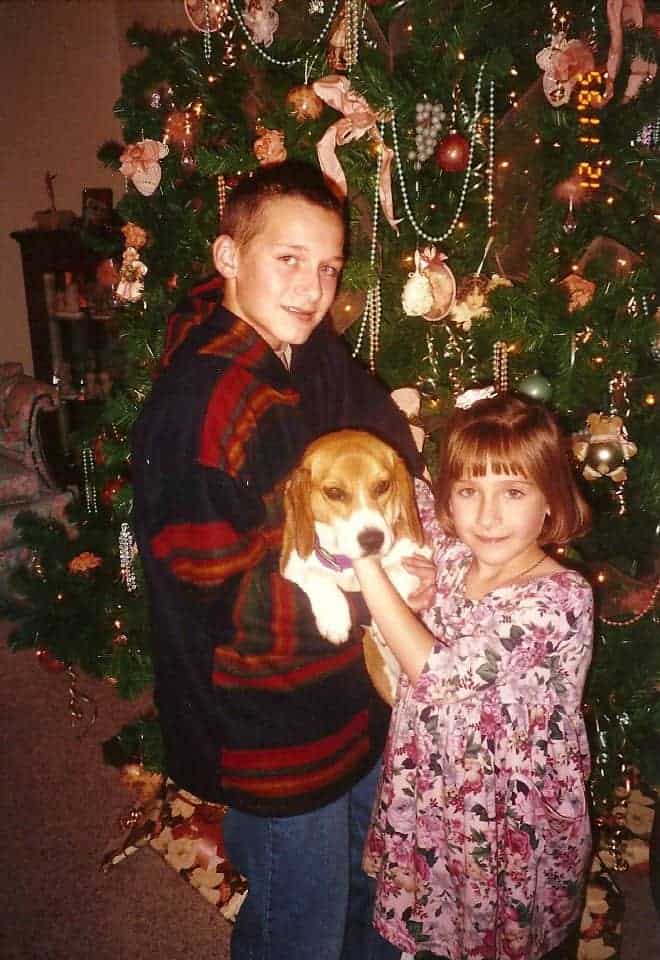 Christmas Day mornings always felt a little magical before my parents would get out of bed. I would force my brother to wake up at the crack of dawn. We'd rush from the tent in the living room straight to our stockings from Santa. They'd keep us busy until the parents were awake and the lovely scent of cinnamon rolls filled the air while we opened our presents.
My hubby's family always had a birthday cake for Jesus on Christmas, which is such a cute tradition!
This year my husband and I decided that we're going to stay put for Christmas because if you have kiddos, you know how to hard it is to travel with a little one…throw in unpredictable weather and a crowded airport and it sounded like a disaster. It's a little bittersweet because we've never been "alone" for the holidays so I'm hoping it doesn't feel too lonely, but we're also really excited to start some traditions of our own and carry on some of the traditions from our childhoods. Yes… we will most certainly be sleeping all together in the living room on Christmas eve waiting patiently for Santa.
What are the Christmas traditions in your home? Are there any that you've carried with you from your childhood? What new Christmas traditions have you started since you had children? I'd love to hear all about your Christmas traditions in the comments.