If you're planning a Super Bowl Party, you need to see these 20 awesome Super Bowl Party ideas. I've rounded up 10 delicious Super Bowl Recipes and 10 creative Super Bowl decorations so you're prepped and ready to go for hosting an unforgettable Super Bowl Party this year!
Who doesn't love the Super Bowl, right?! Even if you're not too much into the whole football thing, you've gotta love the fun parties, yummy party food, creative decorations, hilarious commercials and over the top performances. The Super Bowl only comes around once a year, so why not throw a party this year?
Today I'm sharing 20 awesome Super Bowl Party Ideas…starting with 10 delicious Super Bowl recipes. But we can't forget about the decorations and fun games…so next there is 10 creative Super Bowl decorations.
This post contains affiliate links, but nothing that I wouldn't wholeheartedly recommend anyway! Read my full disclosure here.
Are you ready to jump right in and see all of these awesome Super Bowl recipes?

10 Delicious Super Bowl Recipes

Bite Sized Spinach Dip Stuffed Potato Skins from Hungry Hobby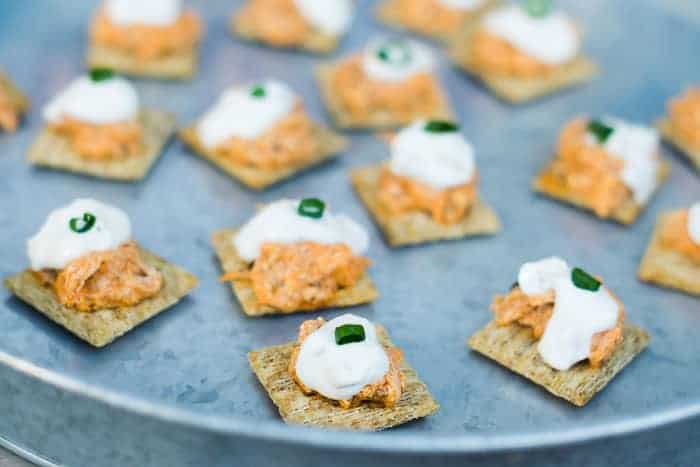 Buffalo Chicken Dip Bites from Major Hoff Takes A Wife
Low Carb Keto Hot Spinach and Artichoke Dip from A Girl Worth Saving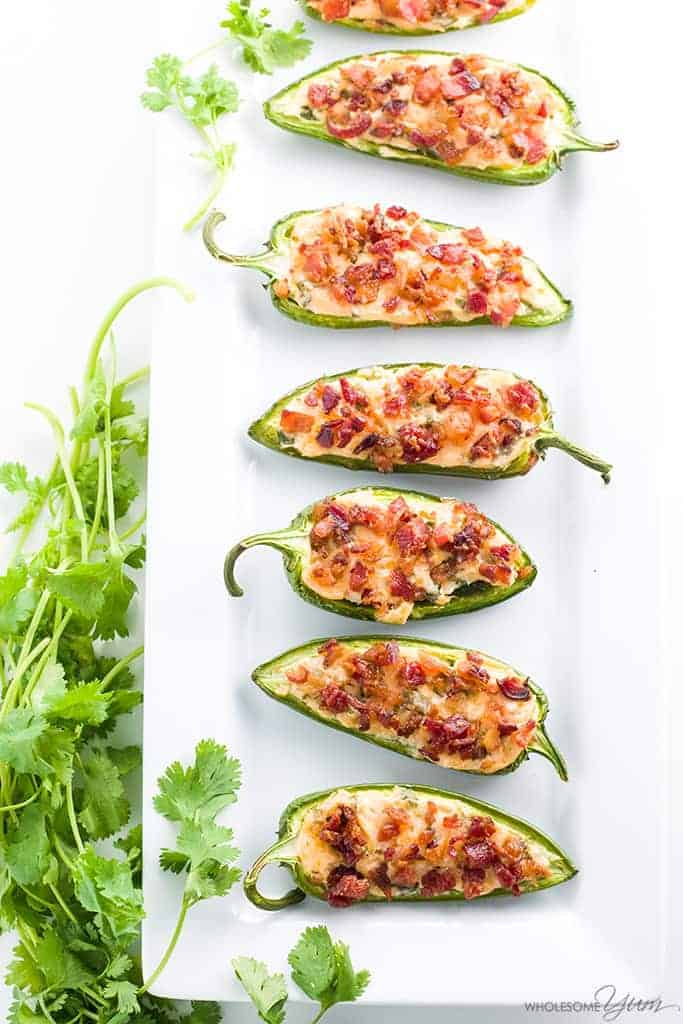 Cream Cheese Jalapeno Poppers With Bacon from Wholesome Yum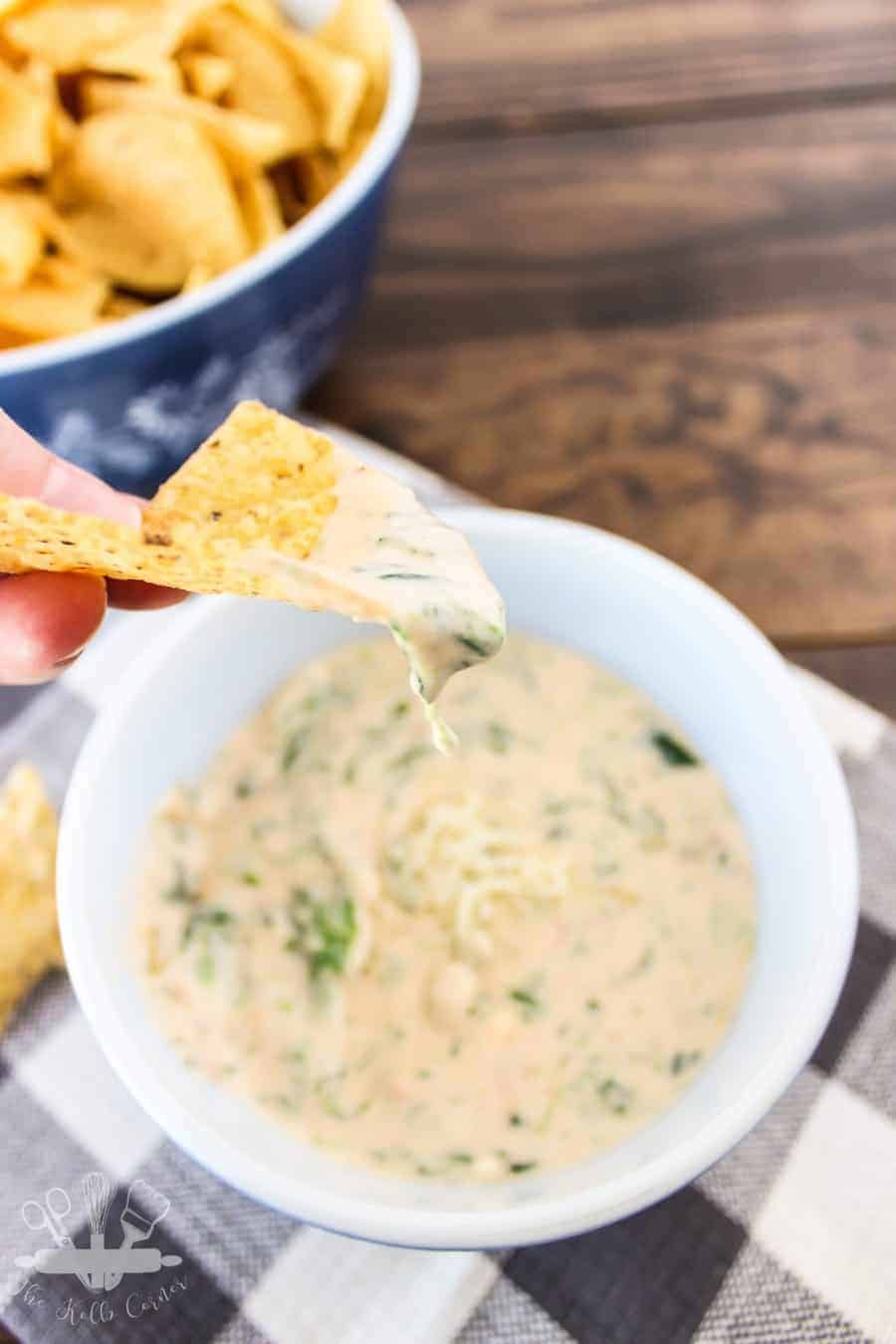 Slow Cooker Spinach Queso Dip – Domestically Creative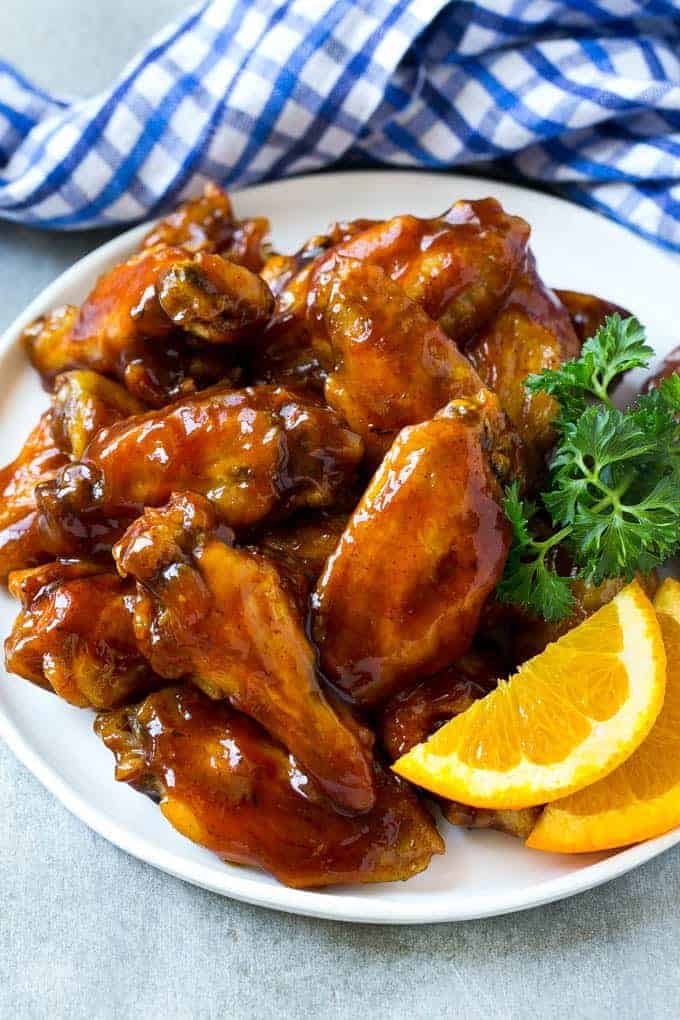 Slow Cooker Party Wings from Dinner at the Zoo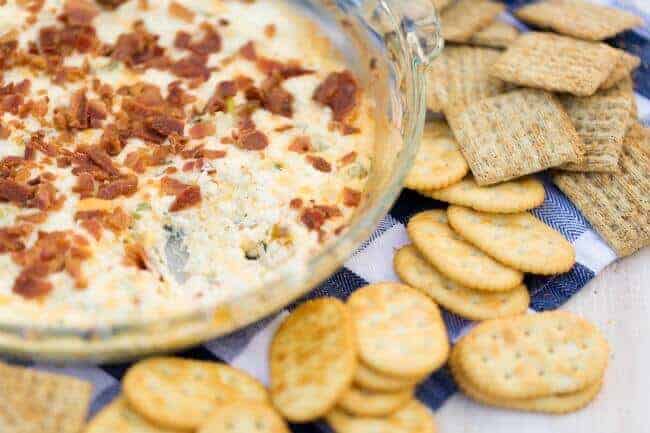 Bacon Cheddar Cream Cheese Dip from Spaceships and Laser Beams
Fried Mozzarella Balls from Happy Foods Tube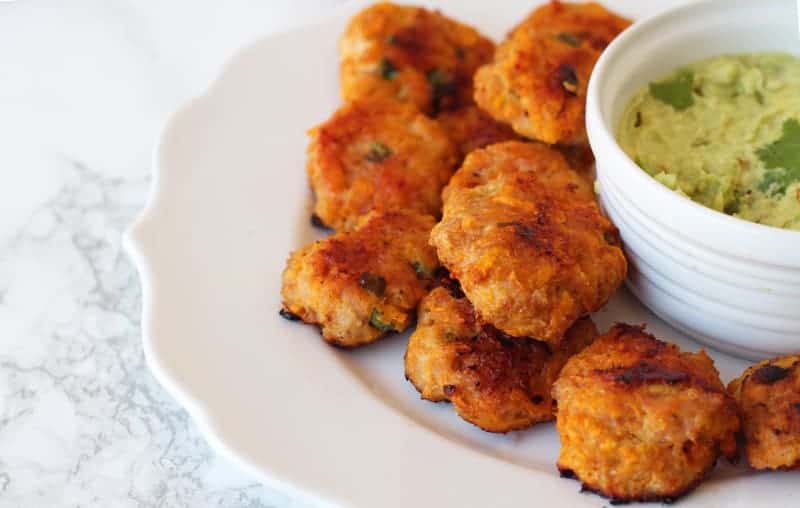 Sweet Potato Chicken Poppers from Unbound Wellness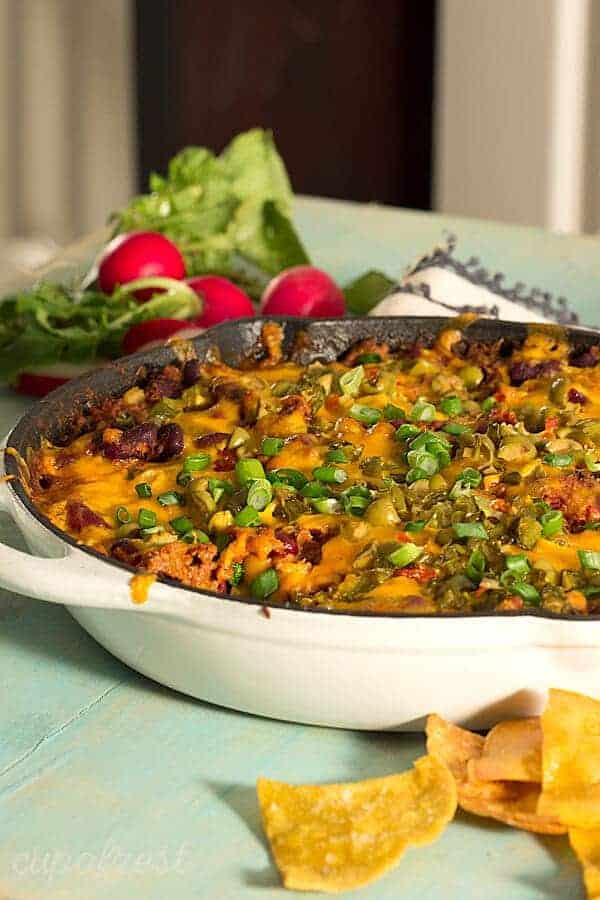 Goodness gracious, don't all of those Super Bowl recipes just make you hungry looking at them?! There's really something for everyone on the list. A lot of these are even healthy, Whole 30 approved, Keto diet friendly or Gluten free…can you believe it? These Super Bowl recipes are bound to make your Super Bowl party one that your guests won't forget….they'll be asking you if you're going to have a Super Bowl party next year so they can come back for some more super bowl snacks!
Which one of these delicious Super Bowl recipes are you going to make?
Let me know in the comments below!!
---
One of my favorite parts about hosting any party is the fun decorations! There are so many good Super Bowl decorations out there, it was hard to narrow it down…but here are my faves…10 creative Super Bowl decorations! We've got a little bit of everything…some fun DIY projects for your Super Bowl party, awesome football themed tablescapes (you gotta display all those yummy Super Bowl snacks somewhere, right?!), and even super easy printable Super Bowl decorations and games to play together to bring a little life to the party.
Are you ready to get inspired with these Super Bowl decorations?? 

10 Creative Super Bowl Decorations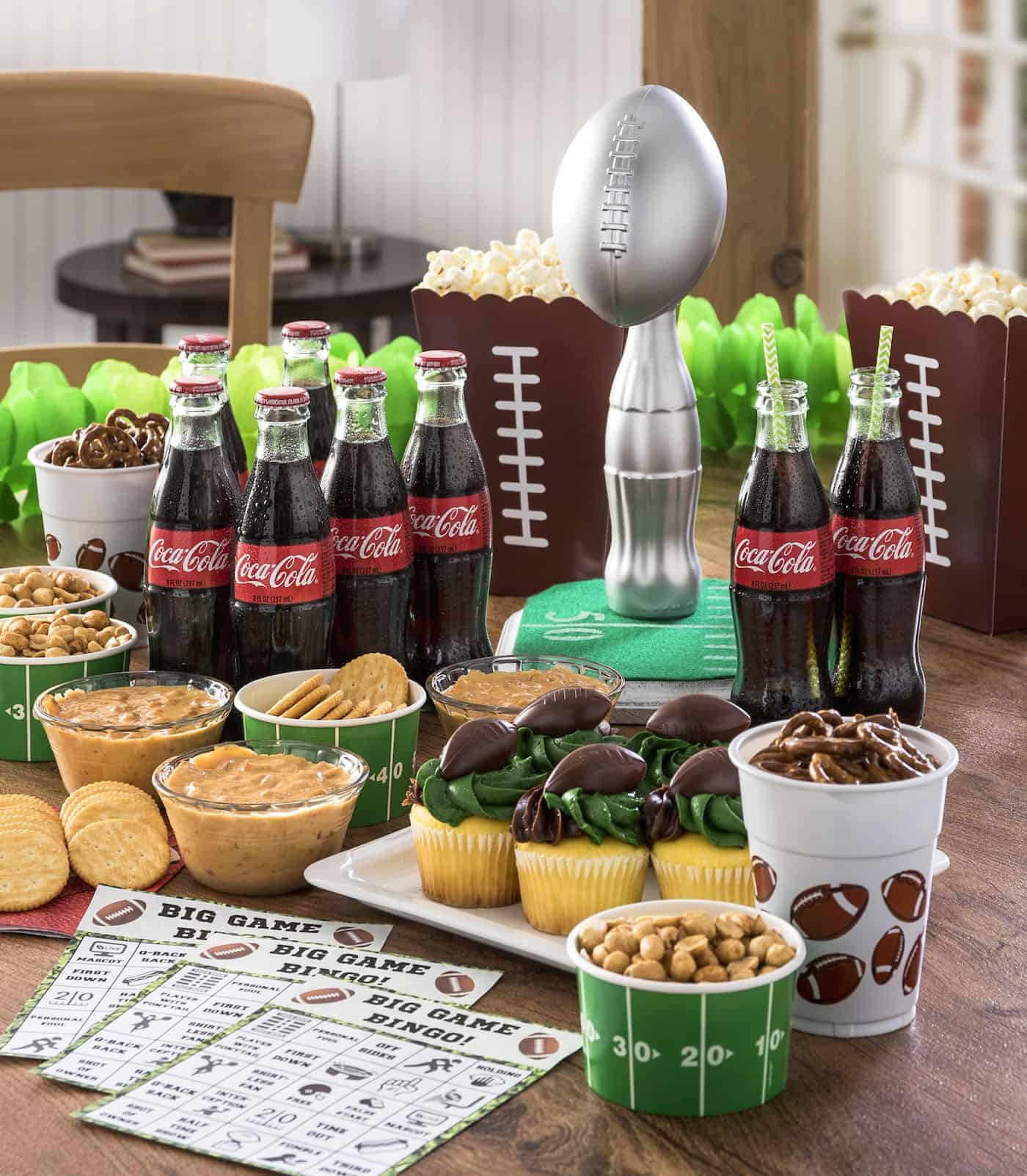 DIY Football Trophy & Big Game Bingo Printables from Mod Podge Rocks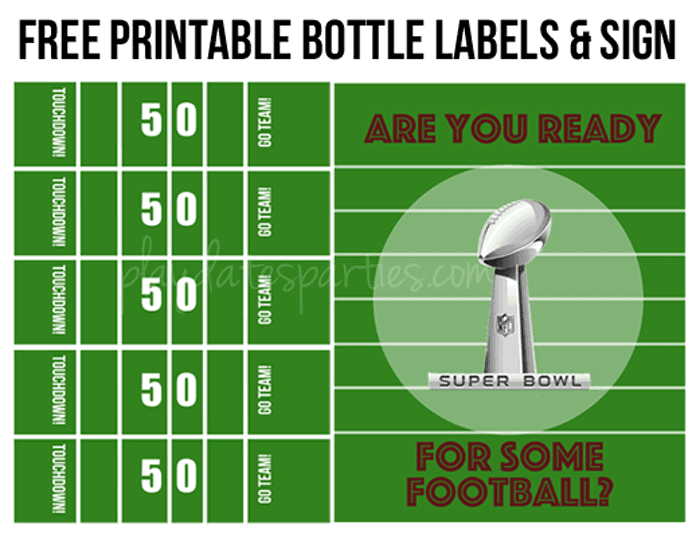 Printable Bottle Labels & Sign from From Play Dates To Parties (will be updated with new teams for this year once they are announced)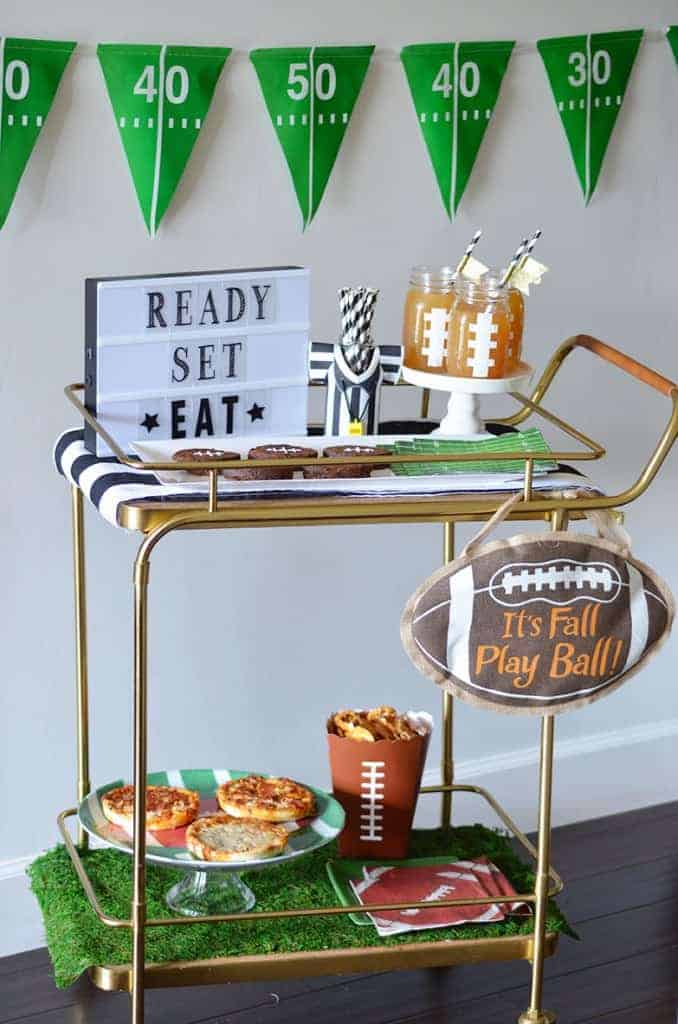 3 Football Party Treats (& Easy Football Cups Tutorial) from Happy Family Blog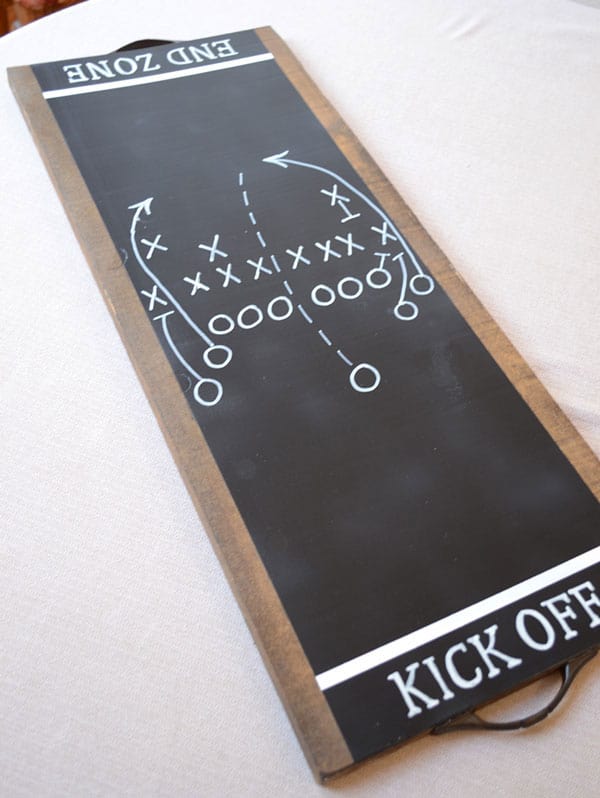 Easy DIY Football Tray from Storypiece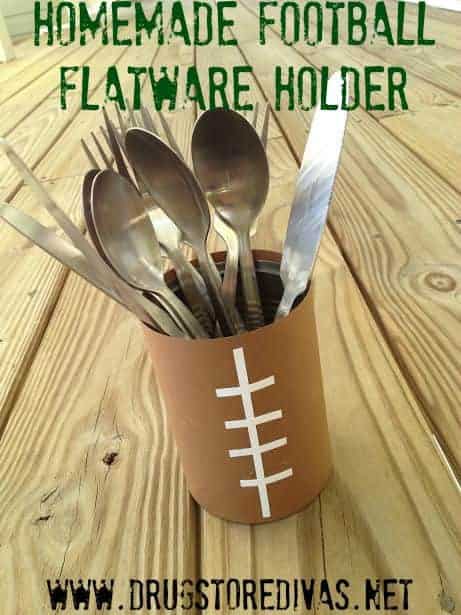 Homemade Football Flatware Holder (Made From A Soup Can) from Drugstore Divas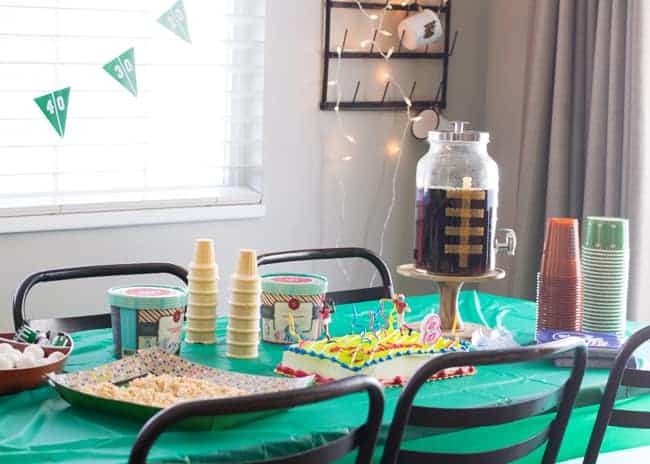 Easy Football Party Decor Ideas from See Lindsay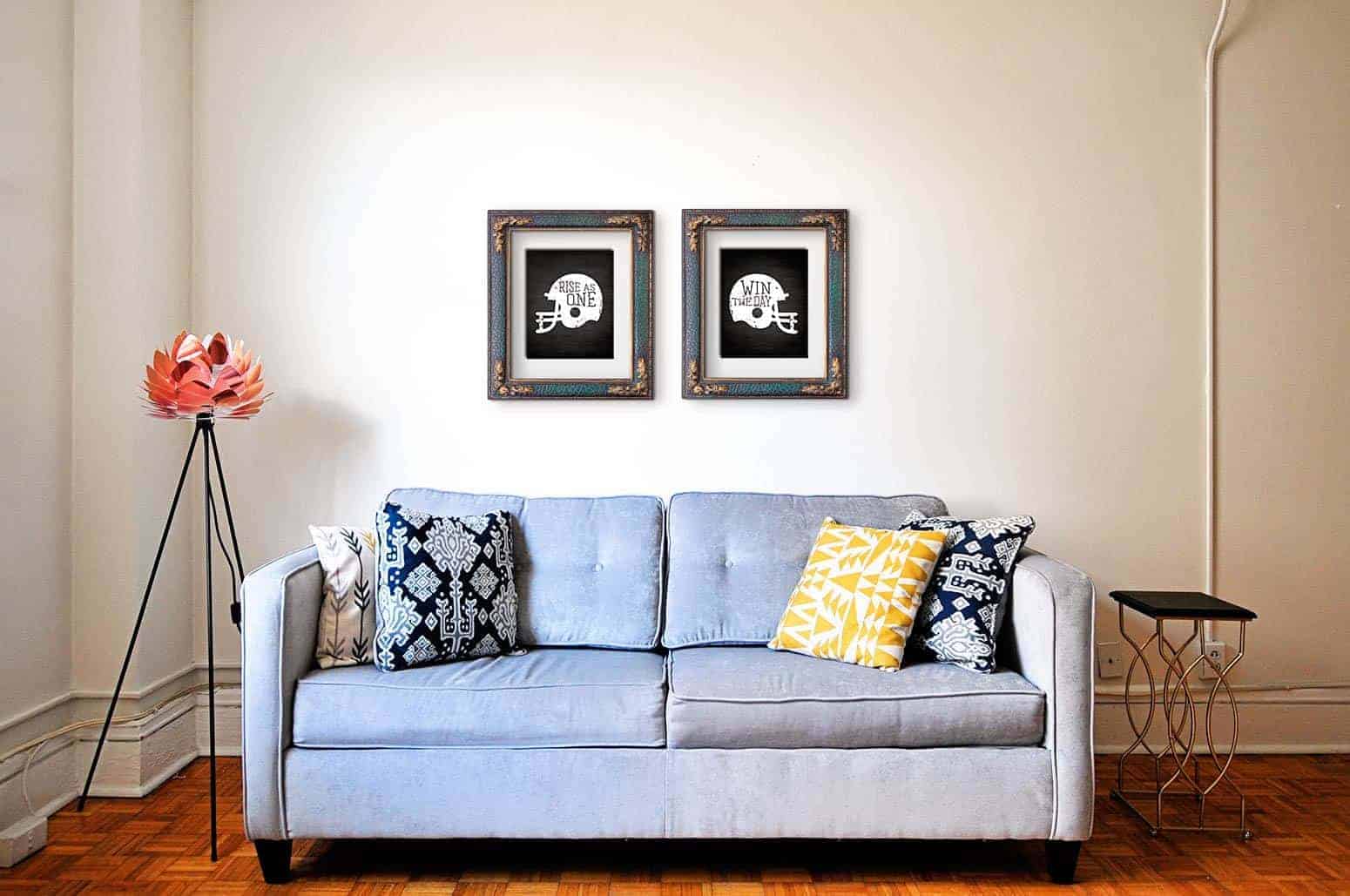 Super Bowl Decorations (Free Printables)- Home Beautifully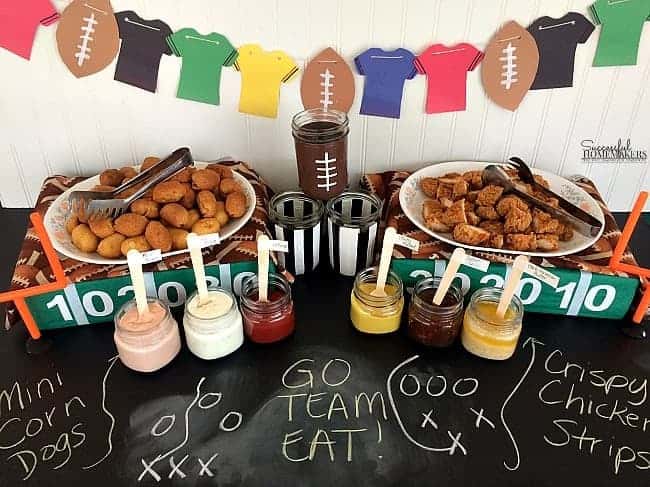 Game Day Spread by Successful Homemakers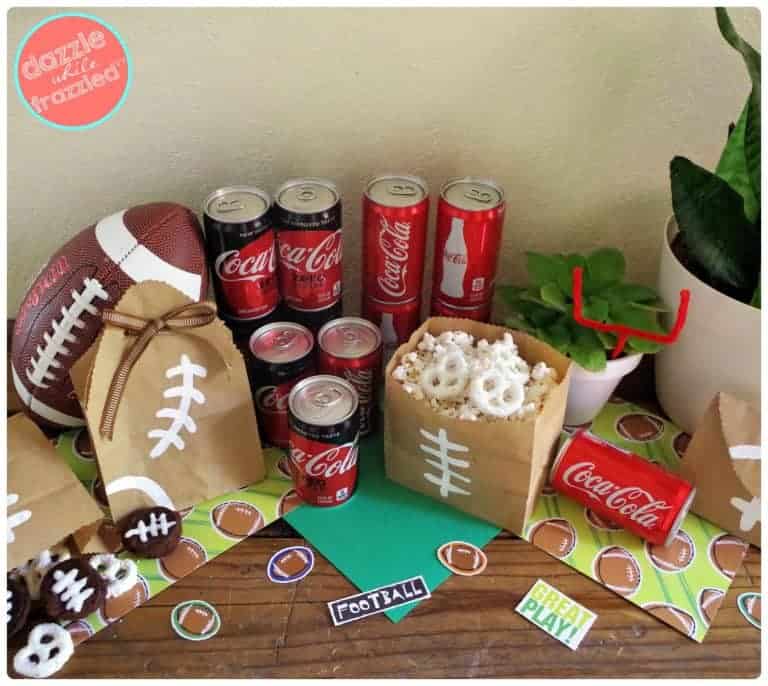 DIY Football Snack Bags – Dazzle While Frazzled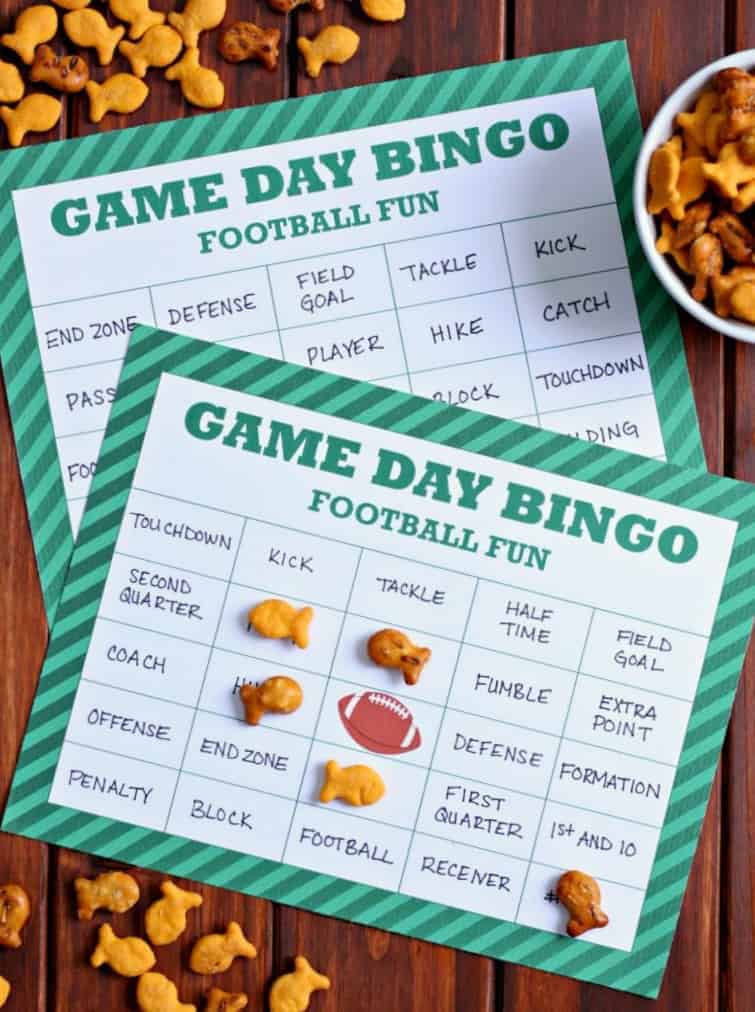 Football Bingo (Free Printable) – Happy Go Lucky Blog
So many great ideas for your Super Bowl decorations, right?!? I think my favorites are the super easy printables because…hello….all you do is push PRINT! These Super Bowl decorations should leave you inspired and ready to get busy decorating for your Super Bowl party this year. All you really need is a good place to put your Super Bowl snacks. The island or countertop in your kitchen may work well or you could even throw up a temporary folding table in your living room to decorate and put the food.
Having a few games for your guests to play is a great way to add a little life to your Super Bowl party, just in case the games a dud…I speak from experience here. The first year Logan and I were married, we hosted a big Super Bowl party for all of our friends. Lo and behold, the game was HORRIBLE. Maybe you remember it? In 2014 when Seattle beat Denver 43-8. Despite the game being pretty boring (unless you're a Seattle fan, of course), we had a BLAST at our Super Bowl party. We had set up some really fun Super Bowl games and had lots of yummy Super Bowl snacks to eat.
If you're planning a Super Bowl party this year, hopefully these 20 awesome Super Bowl party ideas will inspire you. I know you'll find at least one or two things to make in the list of 10 Super Recipes. Your guests will be blown away once you incorporate these Super Bowl decorations too.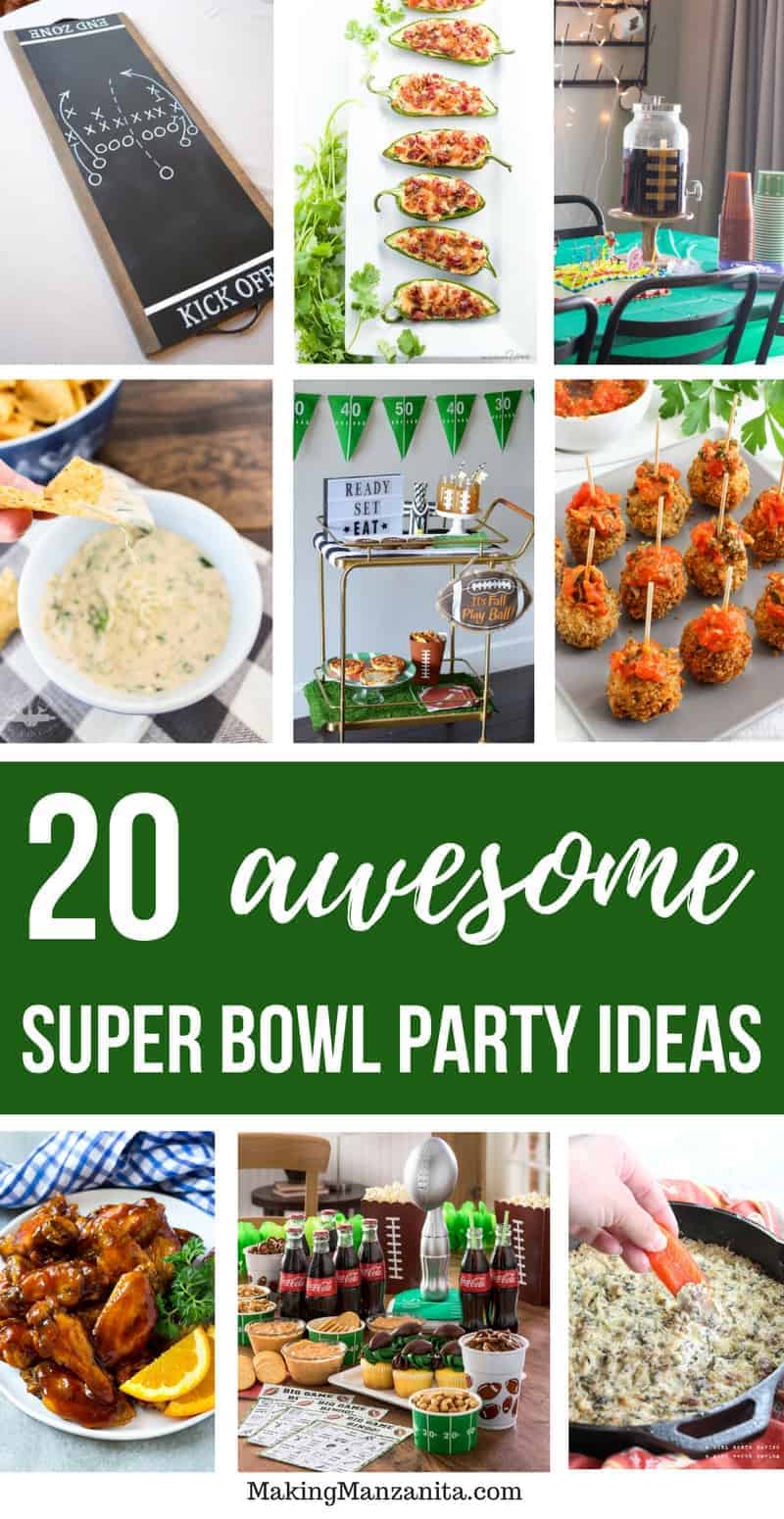 What are your Super Bowl Sunday plans??
Let me know in the comments below!!
---