Whether it's a guest bathroom, master bath, or family bathroom, you need storage. Shelving in the bathroom is a great way to add extra storage and unique style to your space!
When it comes to storage, most bathrooms can be lacking. There are so many things you need to have in the bathroom it can get a bit tricky to try and fit it all in. These DIY bathroom shelf ideas will have you organized in no time!
Bathroom shelves can be used to store and organize towels, toiletries, bathroom storage canisters, and extra TP (because we all know it's not a good thing to run out just when you need it). They can be used as decoration or be functional in your space.
No matter if you have a large bathroom or small bathroom, the need for storage is the same. Check out these 24 amazing DIY bathroom shelf ideas. I know you'll find a few that will fit your needs and style.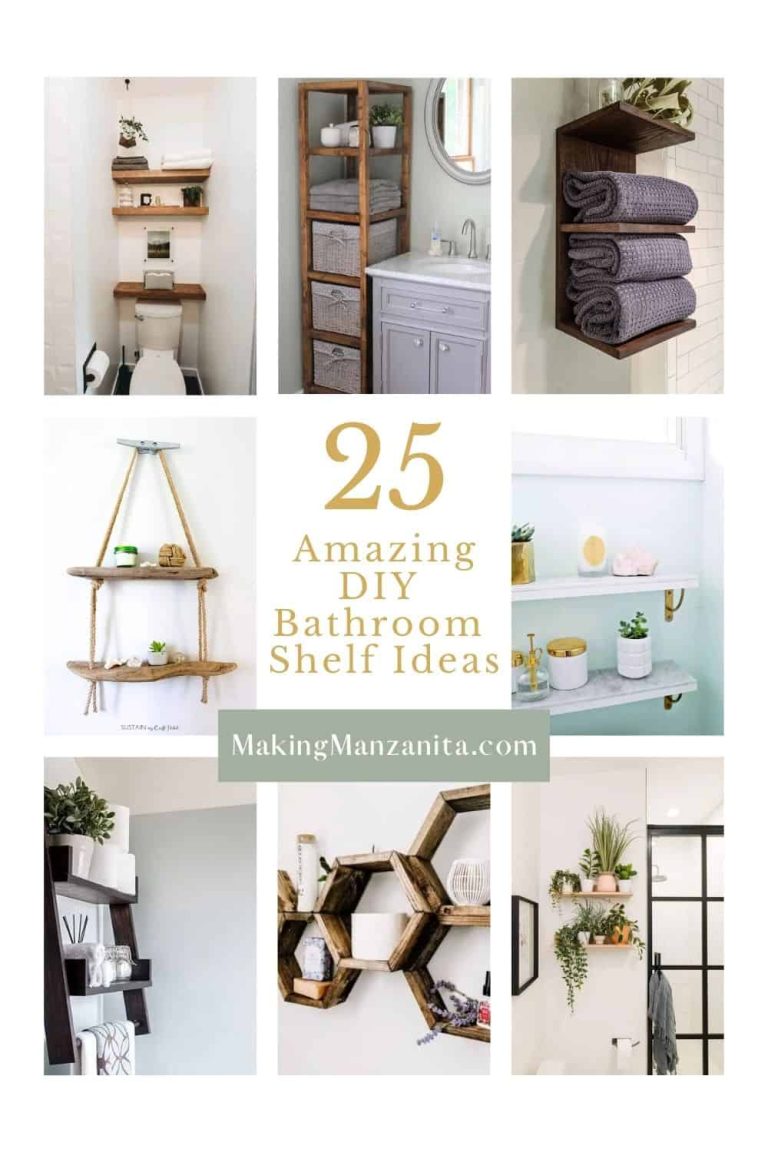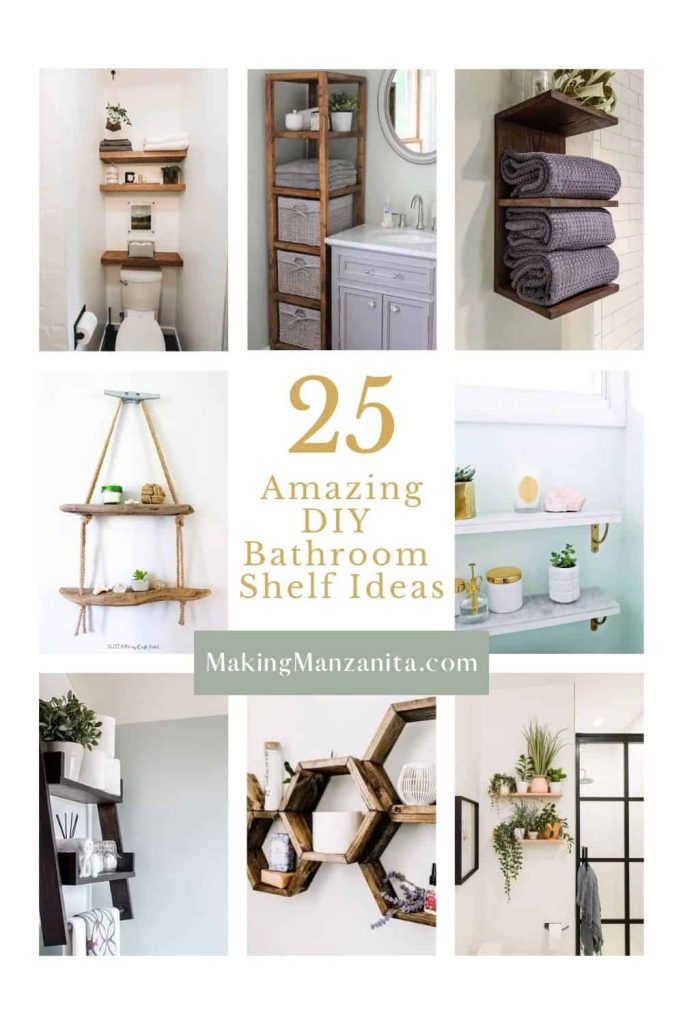 24 Awesome DIY Bathroom Shelf Ideas
Which of these bathroom shelf ideas is your favorite?
Let us know the comments below!!