Are you looking for dough bowl decor ideas? Styling a dough bowl in your home makes a stunning decor piece that you can use anywhere during any season. Check out these 18+ dough bowl decor ideas for your home!
Dough bowls are amazing and if you don't have one, you really need to get one ASAP! Dough bowl decor can be used in any room in your house to add texture and style.
Dough bowls were originally used for just what the name implies, making dough. In colonial America, they were used as a warm place to allow the bread to rise.
They were passed down from generation to generation and if you're lucky to find an old original dough bowl you will have a treasure to keep forever.
I see a lot of dough bowls being sold at flea markets nowadays. They most likely aren't old, but the craftsmanship on them is still amazing.
Dough bowls can be carved from cottonwood, soft maple, cherry, river birch, and many other types of wood. The wood should be free of knots and other defects. If you're going to use a dough bowl for its intended use, but sure to coat it with a food-safe sealant.
No need to worry about sealing it if you aren't making bread and just want to use it to decorate your home. You can find dough bowls in all sizes from small to extra-extra-large. They are great on shelves, mantles, kitchen counters, and as centerpieces.
Ready to decorate with your dough bowl? I know you'll find an idea or two here that will inspire you!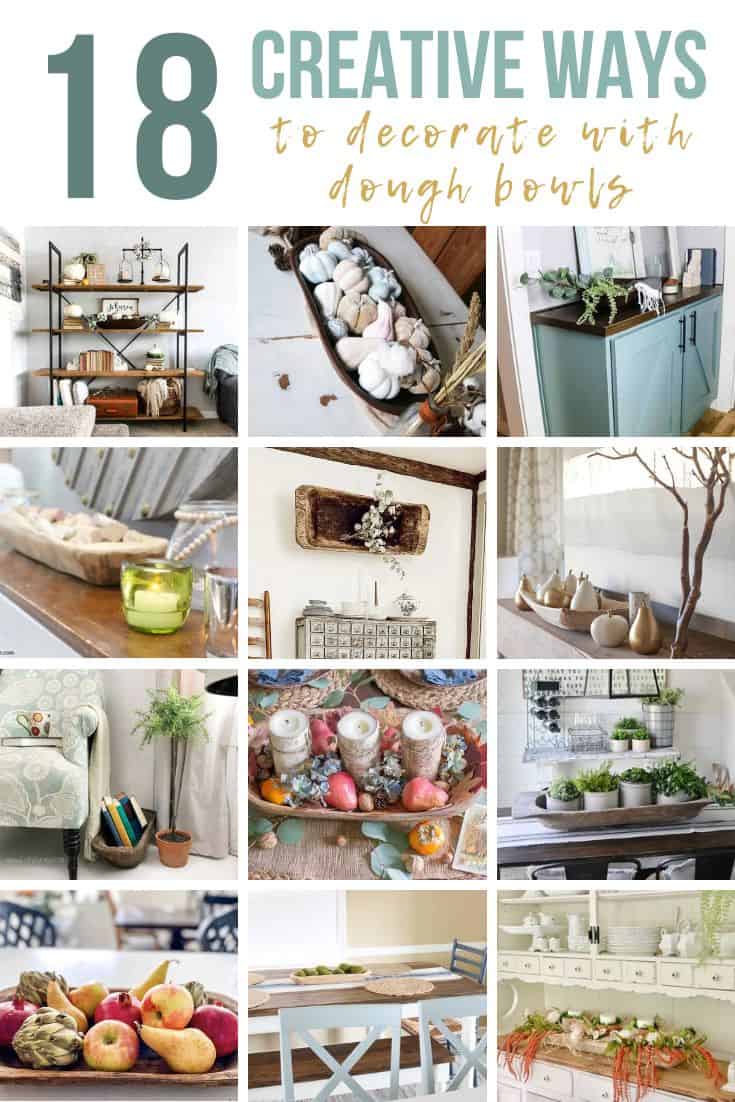 18+ Ways to Decorate with Dough Bowls
Which is your favorite dough bowl decor idea?
Let us know in the comments below!