Coffee table books are home decor staples. Check out the best interior design coffee table books for inspiration! These interior design books make wonderful gifts for any design enthusiast or new homeowner.
Books. They are one of the staples that I rely on almost every time I'm styling a space. Whether it's a coffee table, my living room shelves, or our media cabinet. Any flat surface in our home is typically an opportunity to add decorative books.
Today I'm sharing some of the best coffee table books with an interior design theme. Not only do they look great styled on your coffee table, but they are all filled to the brim with beautiful photos and design tips. So if you're looking for a little inspiration, all you need to do is flip through one of these favorite books.
What is a coffee table book?
Coffee table books are larger books that are usually picture-heavy with a lot of visuals and have a hardback cover. They are intended for light and casual reading and are primarily as decor on coffee tables, which is where they get their name.
If you're struggling with how to decorate your coffee table, start with a stack of books! Any of these interior design coffee table books would be a great choice!
Below I've included each book's synopsis and a few data points, like the number of pages, the size of the book, and the year of publishing. Specifically, the sizes of the interior design coffee table books can be helpful to know before you purchase one online because you'll be able to get a sense of the scale and how they may relate to the other books in your stack.
I've also included links to purchase the book on Amazon, Walmart, and Target if available. I've found that these retailers are where most people are buying books if purchasing online.
This roundup of interior design coffee table books contains affiliate links, but nothing that I wouldn't recommend wholeheartedly. Read my full disclosure here.
The best interior design coffee table books
Architectural Digest at 100: A Century of Style by the editors of Architectural Digest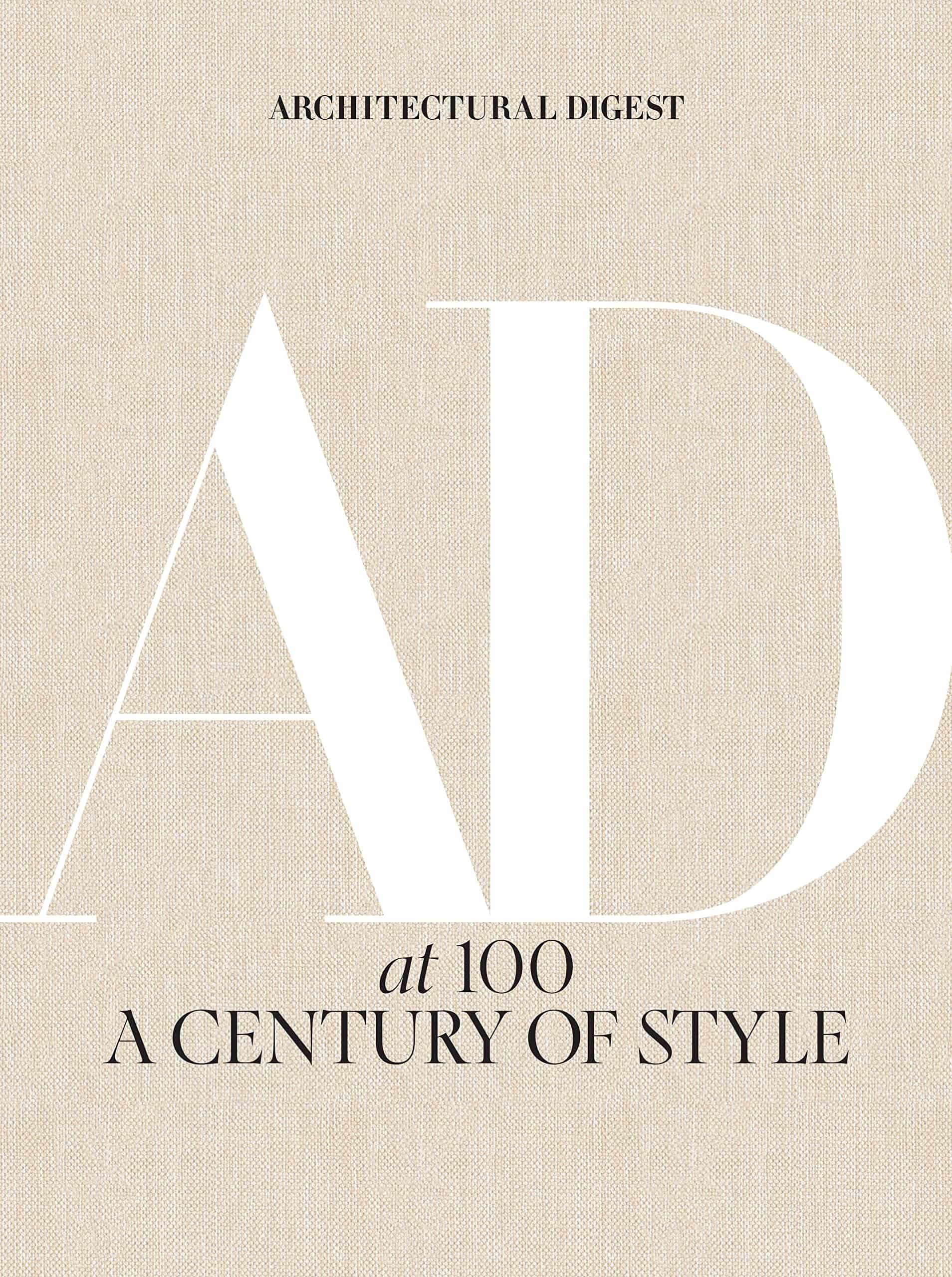 Book Description
Architectural Digest at 100 celebrates the best from the pages of the international design authority. The editors have delved into the archives and culled years of rich material covering a range of subjects. Ranging freely between present and past, the book features the personal spaces of dozens of private celebrities like Barack and Michelle Obama, David Bowie, Truman Capote, David Hockney, Michael Kors, and Diana Vreeland, and includes the work of top designers and architects like Frank Gehry, David Hicks, India Mahdavi, Peter Marino, John Fowler, Renzo Mongiardino, Oscar Niemeyer, Axel Vervoordt, Frank Lloyd Wright, and Elsie de Wolfe. Also included are stunning images from the magazine's history by photographers such as Bill Cunningham, Horst P. Horst, Simon Upton, Francois Dischinger, Francois Halard, Julius Shulman, and Oberto Gili.
Number of Pages: 464 pages
Size of Book: 10.55 x 1.6 x 13.45 inches
Year Published: 2019
Live Beautiful by Athena Calderone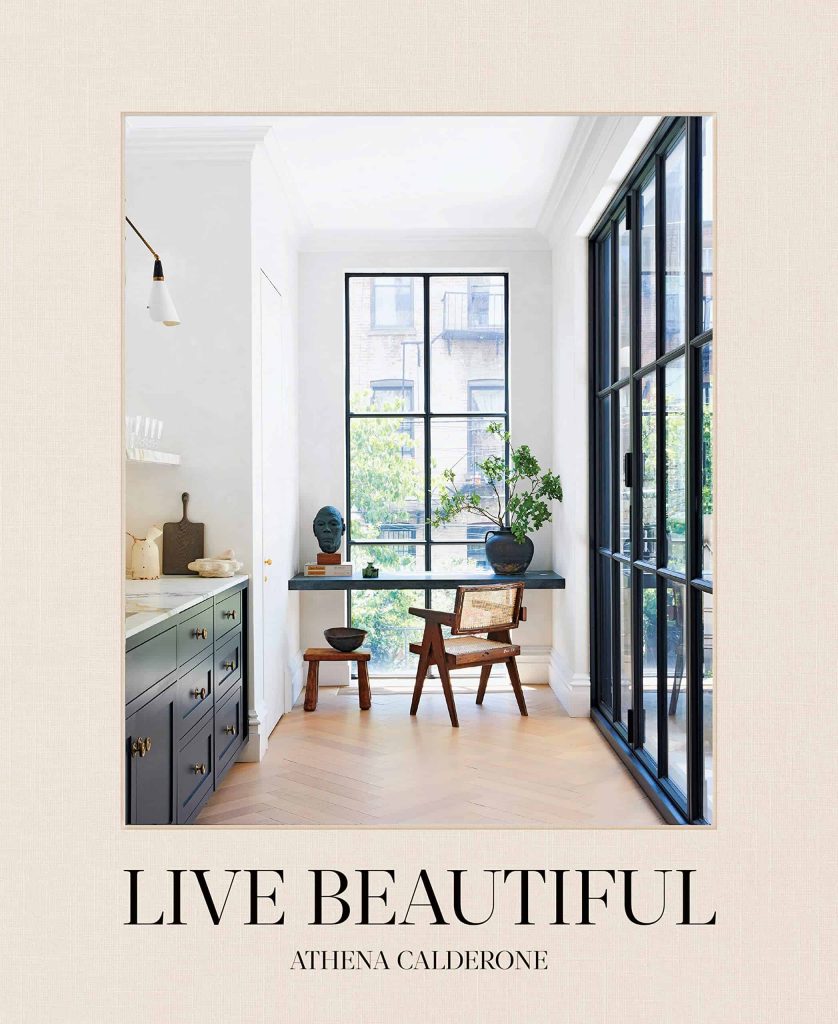 Book Description
Beautiful design isn't just pleasant to look at; it improves the quality of our lives. In Live Beautiful, Athena Calderone, the EyeSwoon creator, taps into her international network of interior decorators, fashion designers, and tastemakers to reveal how carefully crafted beautiful interiors come together. This beautiful book is a practical deep-dive offering actionable ideas that will help you design your home.
This is, though, much more than simply a beautiful coffee table book filled with stunning images of beautifully designed homes. Calderone writes in her introduction, "As much as this book is about intimate creative portraits, it is also a practical deep dive, offering actionable ideas that will help you design your home. The inspiring photography here is accompanied by extractable tips on 'why the design works,' the resources each home drew from, and teacherly insight to help you understand the principles at play."
Number of Pages: 256 pages
Size of Book: 9.35 x 1.2 x 11.35 inches
Year Published: 2020
Homebody: A Guide to Creating Spaces You Never Want to Leave by Joanna Gaines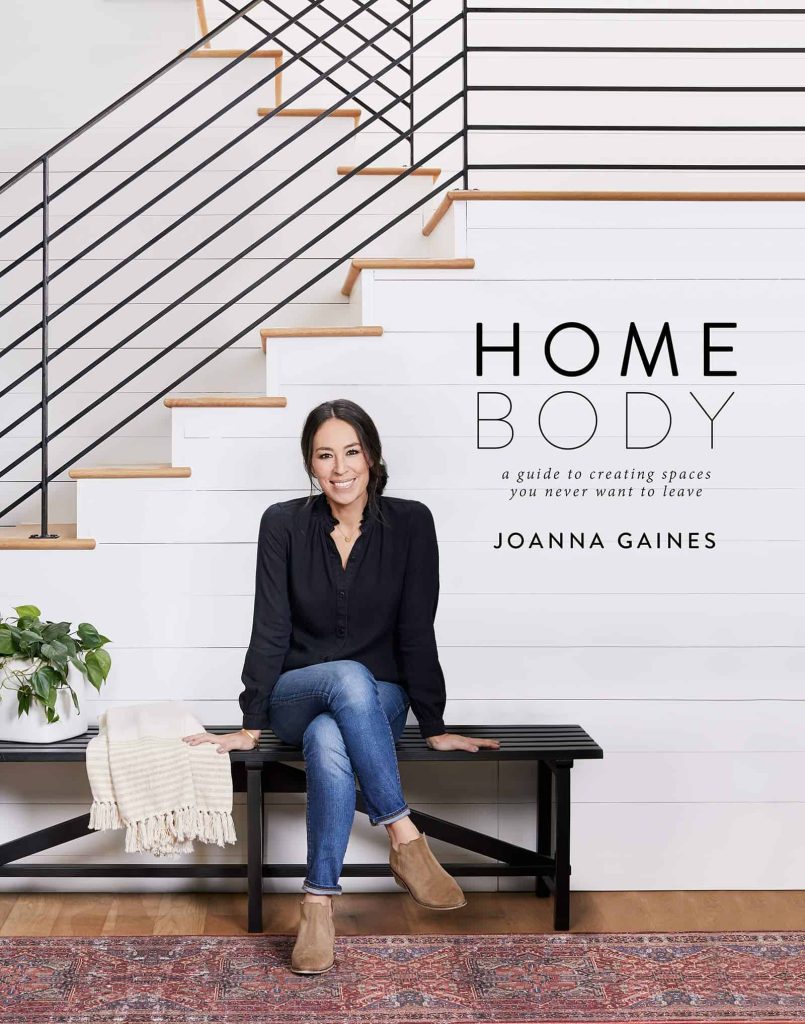 Book Description
In the #1 New York Times Best Seller, Homebody: A Guide to Creating Spaces You Never Want to Leave, Joanna Gaines walks you through how to create a home that reflects the personalities and stories of the people who live there. Using examples from her own farmhouse as well as a range of other beautiful homes, this comprehensive guide will help you assess your priorities and instincts, as well as your likes and dislikes, with practical steps for navigating and embracing your authentic design style.
Room by room, Homebody gives you an in-depth look at how these styles are implemented as well as how to blend the looks you're drawn to in order to create spaces that feel distinctly yours. A removable design template at the back of the book offers a step-by-step guide to planning and sketching out your own design plans. The insight shared in Homebody will instill in you the confidence to thoughtfully create spaces you never want to leave.
This is one of my personal favorite coffee table books and I find myself flipping through it all the time in our living room!
Number of Pages: 352 pages
Size of Book: 8.9 x 1.5 x 10.9 Inches
Year Published: 2018
Made for Living by Amber Lewis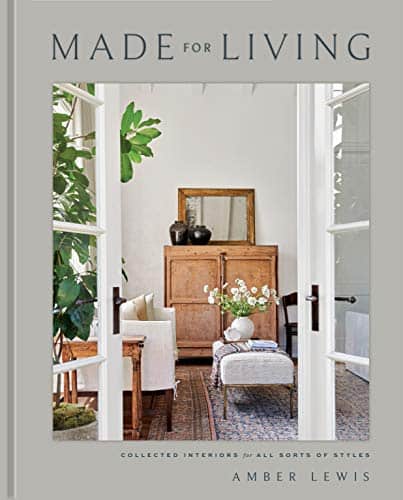 Book Description
Designing a room with all the vibes comes down to how you layer your décor. The more you can mix the elements of your room–your pillows, objects, patterns, and lighting–the more finished it'll feel: not too new, not too old, but just right.
Known for her eclectic approach that stems from her California cool, Amber Lewis trains your eye in
Made for Living, offers friendly advice on everything from nailing that perfect shade of paint to mismatching patterns with wild abandon to choosing a stone finish for new countertops. These pages with beautiful photography and practical advice will help you design a home that's made to be lived in.
Number of Pages: 288 pages
Size of Book: 6 x 1 x 9 Inches
Year Published: 2021
Elements of Style: Designing A Home & A Life by Erin Gates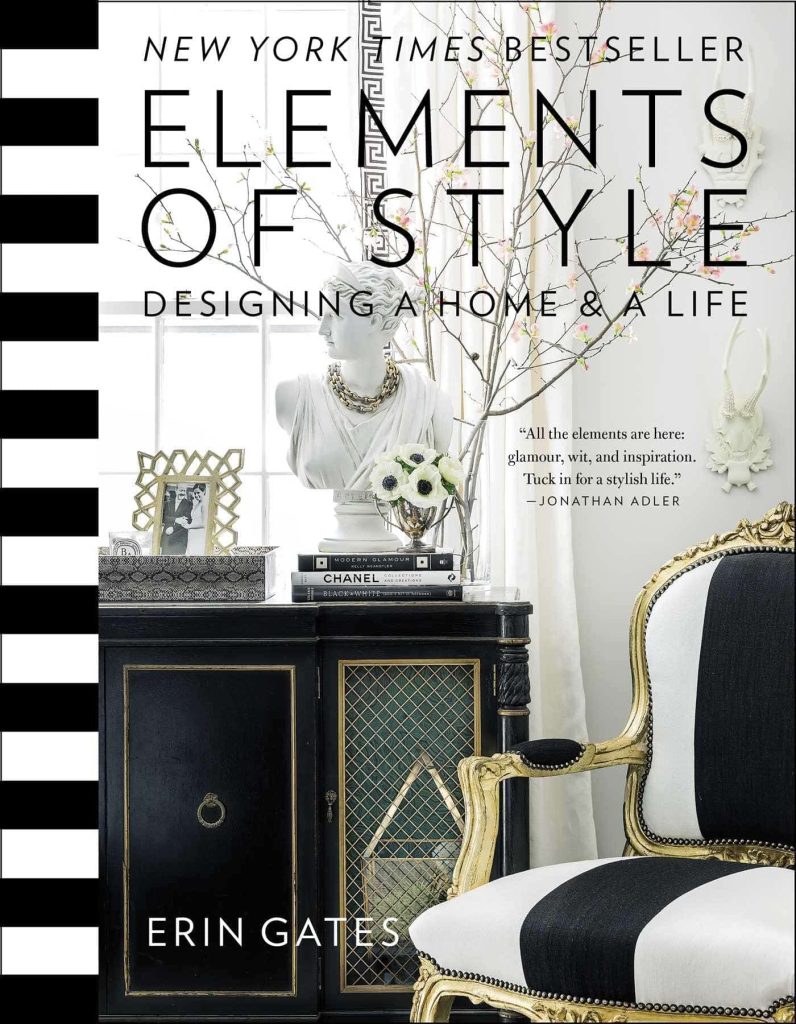 Book Description
From the rising-star designer and author of the hit blog, Elements of Style, a full-color, fully illustrated book packed with honest advice, inspiration, ideas, and lessons learned about designing a home that reflects your personality and style.
Elements of Style is a uniquely personal and practical decorating guide that shows how designing a home can be an outlet for personal expression and an exercise in self-discovery. Drawing on her ten years of experience in the interior design industry, Erin combines honest design advice and gorgeous professional photographs and illustrations with personal essays about the lessons she has learned while designing her own home and her own life–the first being: none of our homes or lives is perfect.
Organized by rooms in the house, Elements of Style invites readers into Erin's own home as well as homes she has designed for clients. Fresh, modern, and colorful, it is brimming with glamour and style as well as advice on practical matters from choosing kitchen counter materials to dressing a bed with pillows, picking a sofa, and decorating a nursery without cartoon characters. You'll also find a charming foreword by Erin's husband, Andrew, and an extensive Resource and Shopping Guide that provides an indispensable roadmap for anyone embarking on their first serious home decorating adventure. With Erin's help, you can finally make your house your home.
Number of Pages: 318 pages
Size of Book: 6 x 1 x 9 Inches
Year Published: 2021
Down To Earth by Lauren Liess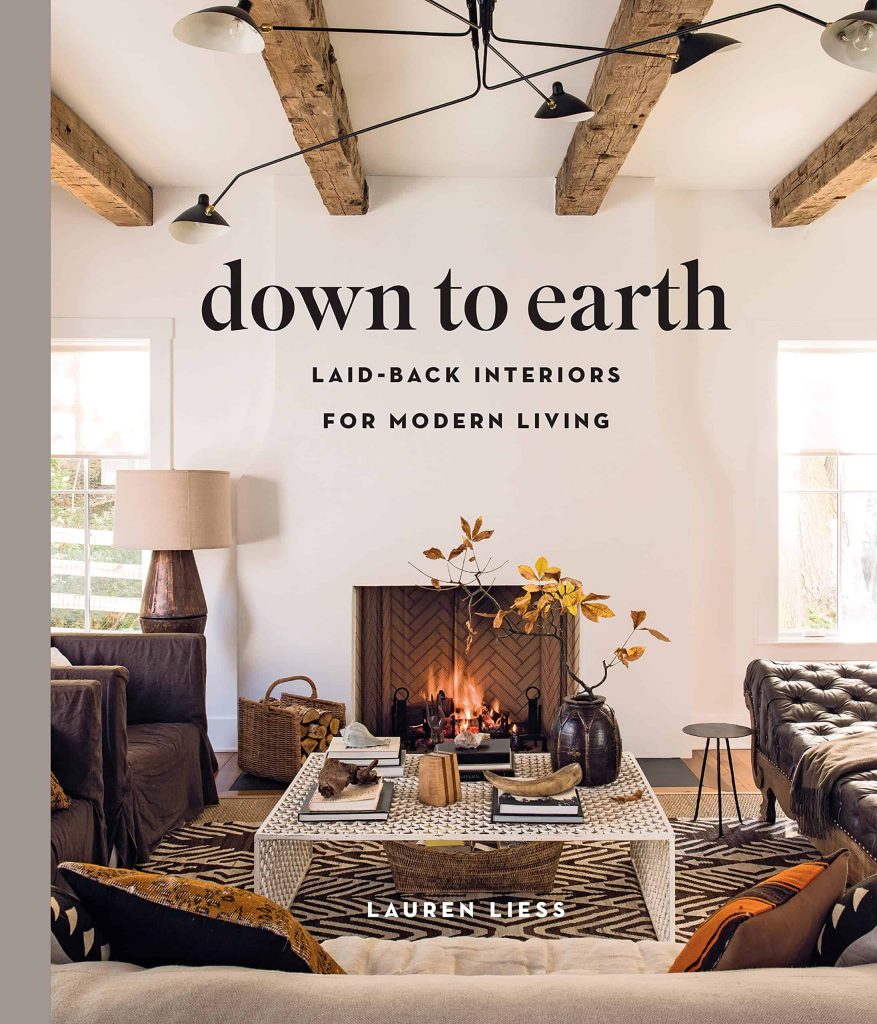 Book Description
Let Lauren Liess, star of HGTV's Best House on the Block, walk you through her decorating process step-by-step.
Lauren takes you beyond the basics and invites readers to incorporate the main components of her familiar design aesthetic: nature, easy living, and approachability. She wants to help you create a home where humble materials and found objects are celebrated, a home in which both style and soul might endure throughout the years.
With evocative photos and substantive design advice, Down to Earth focuses on creating a lifestyle that inspires creativity and functionality. Chapters here include Point of View; Timelessness; Something Old, Something New; Nature; and Simplicity. Lauren believes that creating a home means creating the lifestyle you want–relaxed, unplugged, natural, and full of beauty. Here she shows readers how to incorporate six guiding principles in six unique homes: a new farmhouse, a classic American historical home, a lakeside contemporary house, a modern villa, a turn-of-the-century American foursquare, and a cedar and glass house on a bluff.
Number of Pages: 256 pages
Size of Book: 8.4 x 1 x 10 Inches
Year Published: 2019
Habitat: The Field Guide to Decorating by Lauren Liess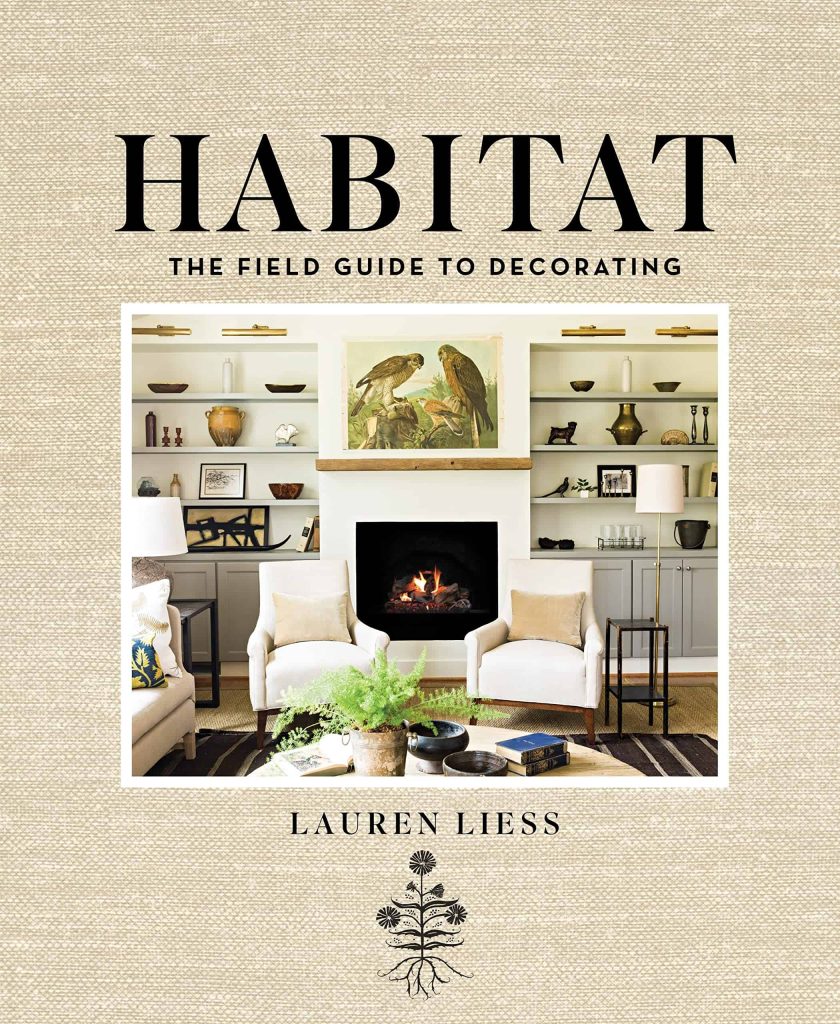 Book Description
Lauren Liess, an interior designer and founder of the popular blog Pure Style Home, fuses her love of design and the great outdoors into all her work. In her first book, Habitat: The Field Guide to Decorating, Lauren invites readers to bring nature inside by mixing the textures of natural elements such as wood and stone with eclectic groupings of modern and quirky vintage pieces.
If you are thinking of decorating or redecorating a home, you'll want to have a look at the inspiring ideas that Liess offers—natural, relaxing, and stunning rooms that you, your family, and your friends will adore and love to live in.
Number of Pages: 272 pages
Size of Book: 8.5 x 1.25 x 10 inches
Year Published: 2015
The Interior Design Handbook by Frida Ramstedt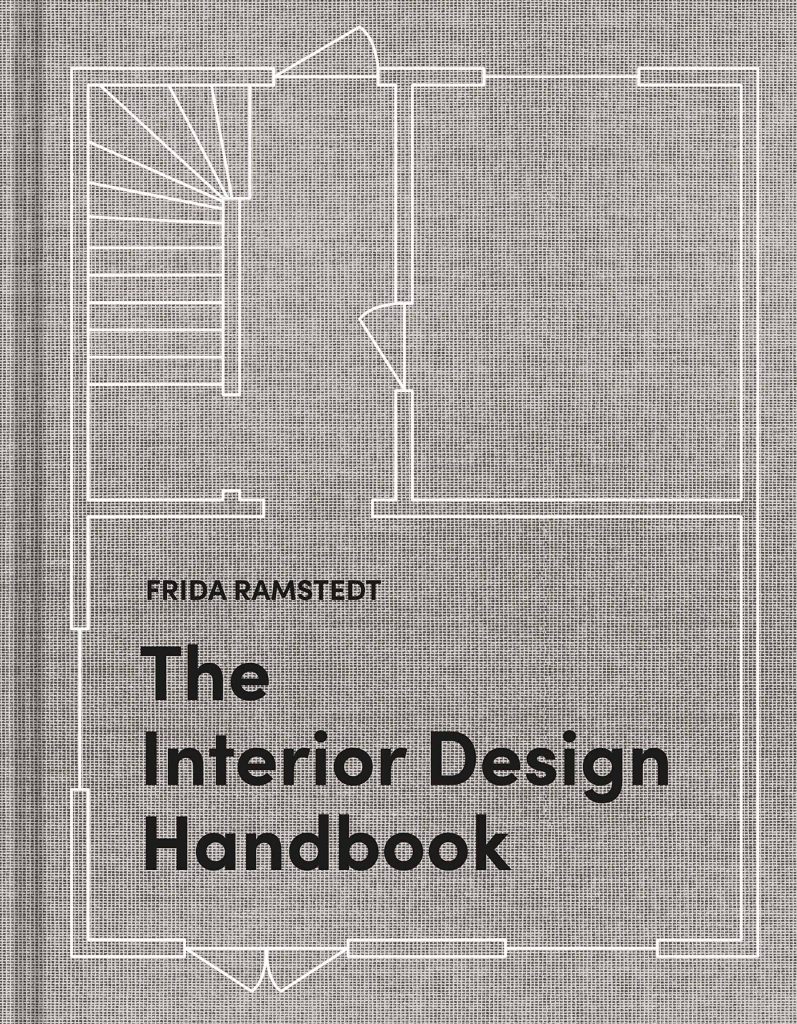 Book Description
The new comprehensive bible of interior design, from a home styling guru who has coached an entire Scandinavian generation in the art of creating a harmonious home.
Frida Ramstedt believes in thinking about how we decorate, rather than focusing on what we decorate with. We know more today than ever before about design trends, furniture, and knickknacks, and now Frida familiarizes readers with the basic principles behind interior and styling–what looks good and, most of all, why it looks good.
The Interior Design Handbook teaches you general rules of thumb–like what the golden ratio and the golden spiral are, the proper size for a coffee table in relation to your sofa, the optimal height to hang lighting fixtures, and the best ways to use a mood board–complete with helpful illustrations. Use The Interior Design Handbook to achieve a balanced, beautiful home no matter where you live or your style.
Number of Pages: 240 pages
Size of Book: 7.6 x 1 x 9.8 inches
Year Published: 2020
Beautifully Organized: A Guide to Function and Style in Your Home by Nikki Boyd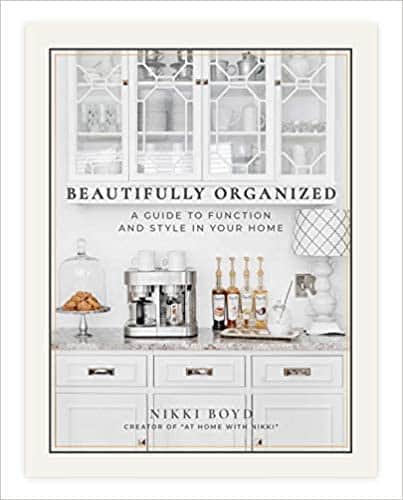 Book Description
Transform your home into a space that's decluttered and calming for your whole family. Bestselling author and YouTube star Nikki Boyd developed and honed her five essential steps to an organized home through her experience working as a professional organizer. Now in this book, she shows you how to transform your space and enhance your life at home.
With her keen eye for detail and trademark warmth, Nikki guides readers through her signature steps, teaching how to graciously share your homes with family and friends to create treasured shared experiences and memories. Beautifully Organized is so much more than a home organization book—it's a recipe for a beautiful, fulfilling life. This great book was selected as the "Best Coffee Table Book" by Stylecaster and was Featured in the New York Times and Real Simple magazine.
Number of Pages: 224 pages
Size of Book: 7.13 x 0.93 x 9.27 inches
Year Published: 2019
This Is Home: The Art of Simple Living by Natalie Walton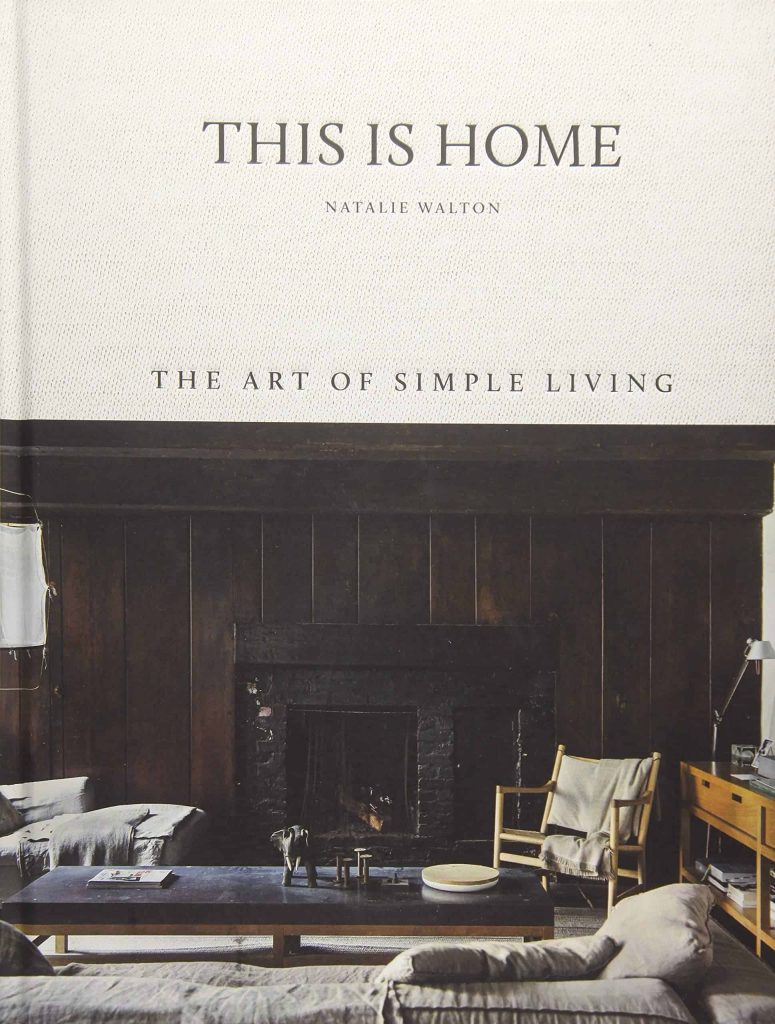 Book Description
This is Home is a back-to-basics guide on how to create authentic wholehearted interiors. It's about living simply—finding the essence of what makes you happy at home and creating spaces that reflect your needs and style. Filled with clever ideas and creative spaces it shows that you don't need a huge budget to create a beautiful home. This is Home provides examples and case studies of places with a global and timeless feel that haven't always been renovated in the traditional sense but are true homes.
Featuring 16 case studies from Australia, the US, and Europe, and nearly 200 color photographs, this gorgeous book will inspire you with beautiful, authentic places you want to be—today.
Number of Pages: 240 pages
Size of Book: 8.75 x 1.25 x 11.5 inches
Year Published: 2018
Minimalista: Your Step-by-Step Guide to a Better Home, Wardrobe, and Life by Shira Gill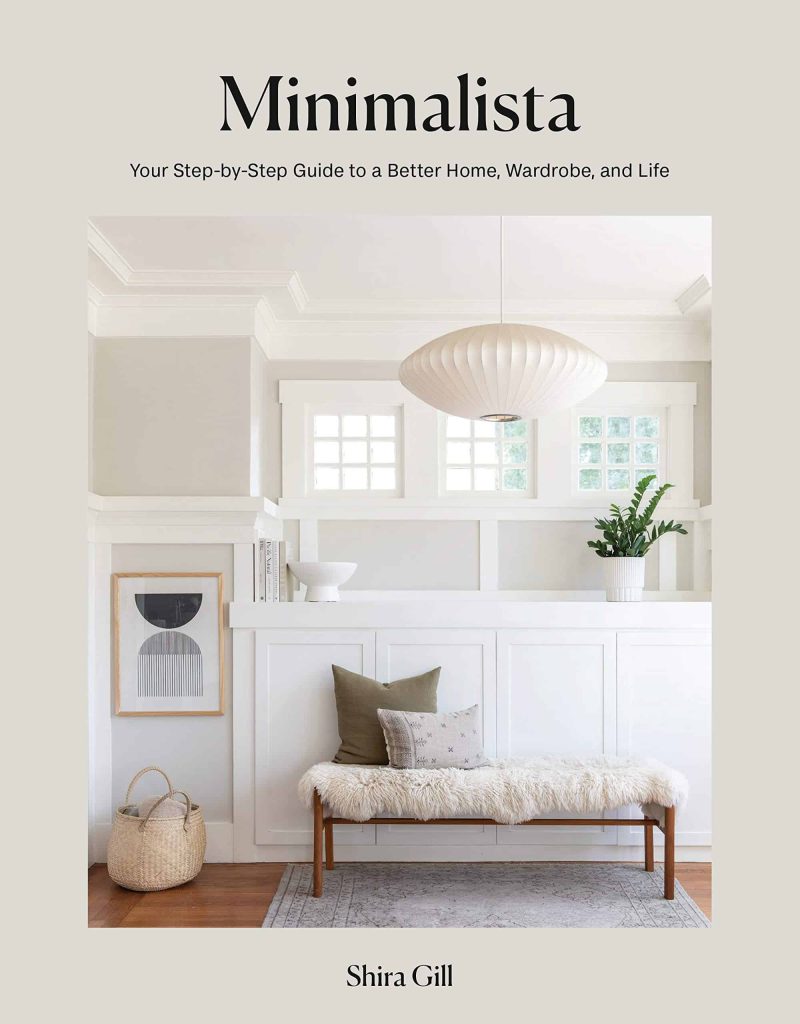 Book Description
As a professional home organizer with clients ranging from students to multi-millionaires, Shira Gill observed that clutter is a universal stress trigger. Over the years she created a signature decluttering and organization process that promotes sustainability, achieves lasting results, and can be applied to anyone, regardless of their space or lifestyle. Rather than imposing strict rules and limitations, Shira redefines minimalism as having the perfect amount of everything—for you—based on your personal values and the limitations of your space.
Now, in Minimalista, Shira shares her complete toolkit for the first time, built around five key steps: Clarify, Edit, Organize, Elevate, and Maintain. Once you learn the methodology you'll dive into the hands-on work, choose-your-own-adventure style: knock out a room, or even a single drawer; style a bookshelf; donate a sweater. Shira teaches that the most important thing you can do is start, and that small victories, achieved one at a time, will snowball into massive transformation. Broken into small, bite-sized chunks, Minimalista makes it clear that if the process is fun and easy to follow, anyone can learn the principles of editing and organization.
Number of Pages: 320 pages
Size of Book: 7.63 x 1.23 x 9.54 inches
Year Published: 2021
Home Made Lovely: Creating The Home You've Always Wanted by Shannon Acheson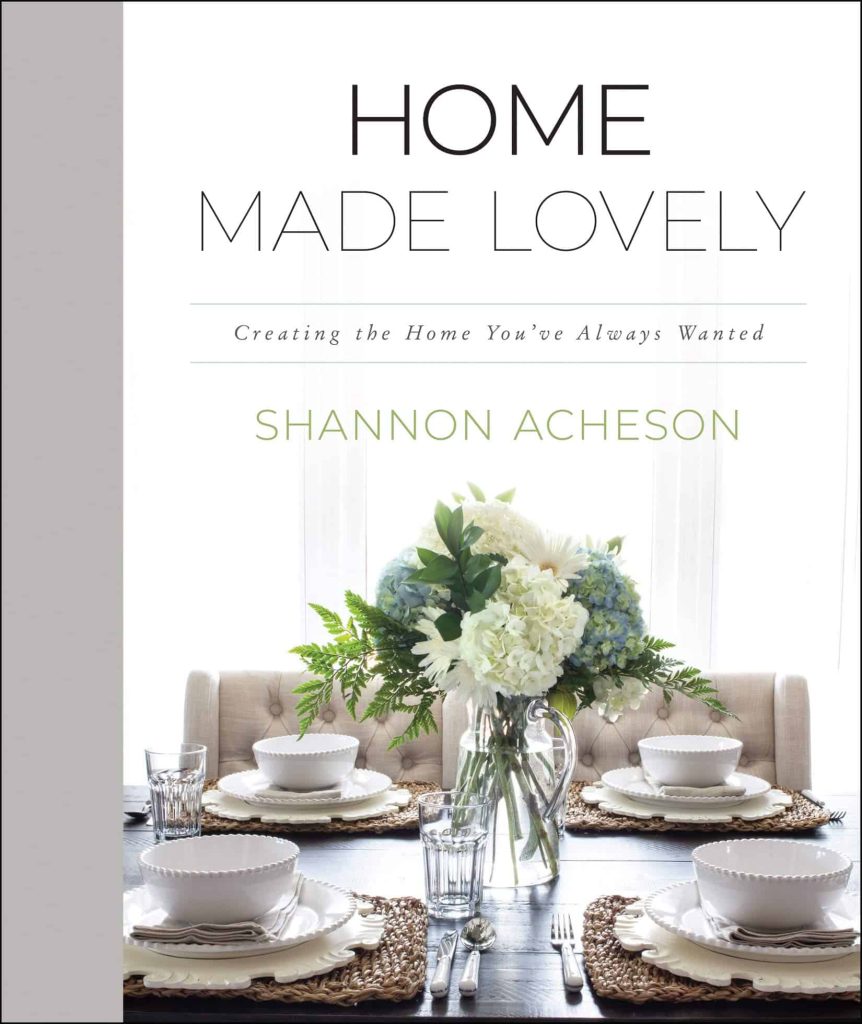 Book Description
Everyone wants a home that is beautiful and clutter-free. But most of us are unsure how to get there in our own space without breaking the bank. Popular interior designer Shannon Acheson takes the guesswork out of creating a lovely home. Home Made Lovely is a mindset: decorating should be about those who live there, rather than making your home into a magazine-worthy spread. Shannon walks you through how to
decorate in a way that suits your family's real life
declutter in seven simple steps
perform a house blessing to dedicate your home to God
be thankful for your current home and what you already have
brush up on hospitality with more than 20 actionable ideas that will make anyone feel welcome and loved in your home
In Home Made Lovely, Shannon meets you right where you are on your home-decorating journey, helping you share the peace of Christ with family members and guests.
Number of Pages: 192 pages
Size of Book: 8 x 0.75 x 9.5 inches
Year Published: 2020
House Story: Insider Secrets to the Perfect Home Renovation by Jasmine Roth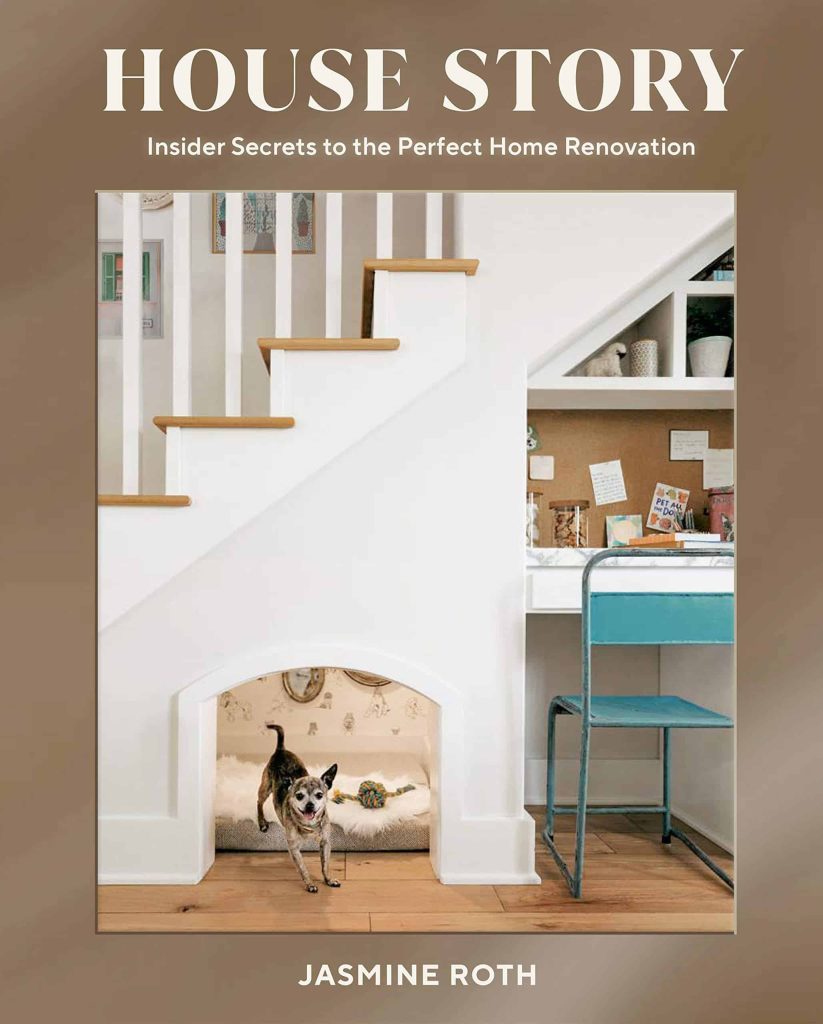 Book Description
The star of HGTV's Hidden Potential and HELP! I Wrecked My House, Jasmine Roth offers a rare glimpse behind the TV show curtain, inviting readers into her world with super-simple advice that takes all the guesswork and stress out of any home project.
Finding your style is the first step to creating your dream home, whether you're buying a new place, designing ground-up construction, or simply sprucing up the décor on a rental. Through her clear descriptions of four common design types and their many style subsets, along with thought-provoking questions and worksheets, Jasmine helps you create a cohesive feel with your home décor. She also includes helpful information on curb appeal and outdoor lighting (the most forgotten detail of your home), the science of knocking down walls, creative solutions to the five most common layout needs, floor finishes and wall treatments, everything kitchen and bathroom, and fun ways to personalize your space with DIY projects and unique bookshelf styling.
Number of Pages: 288 pages
Size of Book: 8.21 x 0.96 x 10.27 inches
Year Published: 2021
Cozy Minimalist Home: More Style, Less Stuff by Myquillyn Smith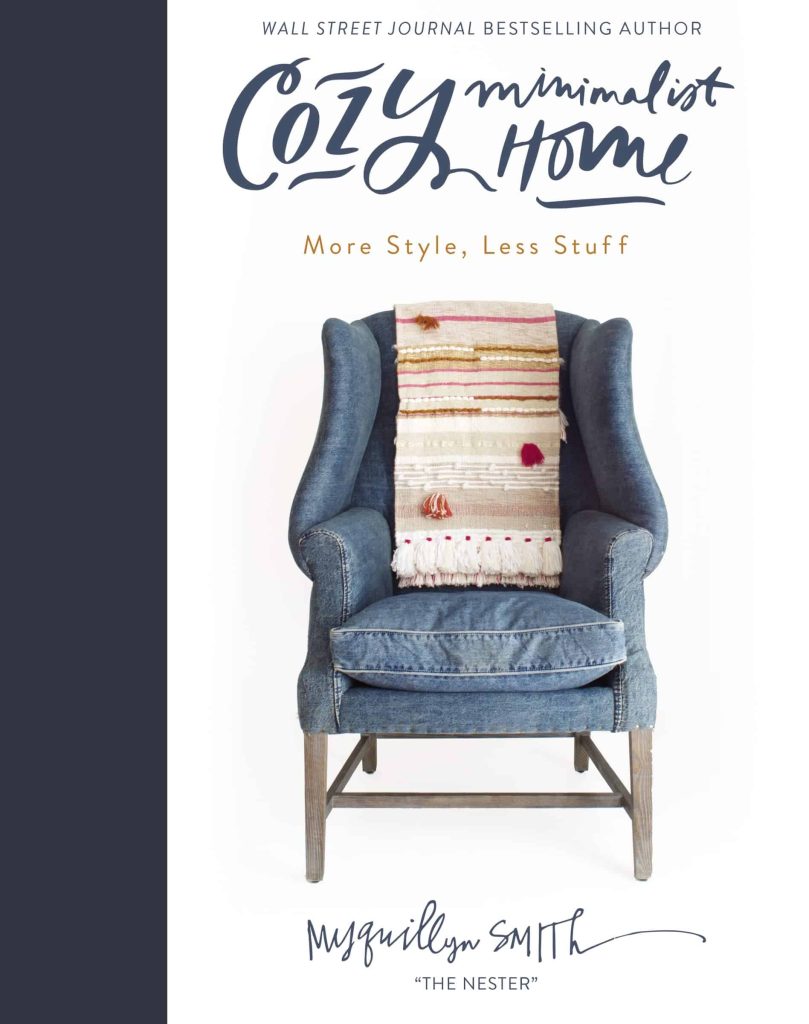 Book Description
Myquillyn Smith's first book, The Nesting Place, teaches us that our homes don't have to be perfect to be beautiful. But how can we apply that lesson to our actual, day-to-day design decisions?
Cozy Minimalist Home is the answer to that question. Writing for the hands-on woman who'd rather move her own furniture than hire a designer, Smith helps you think through every room in your house, one purposeful design decision at a time. With people, priorities, and purpose in mind, you can create a warm, inviting, and timeless home that transcends the latest trends and centers around your personal style.
You'll have the tools to create a home you're proud of in a way that honors your unique priorities, budget, and taste. And best of all, you can completely transform your home starting with furniture and décor that you already have!
After reading this book, I've definitely used her process in my home time and time again. It's an easy read and makes a good coffee table book when you're done reading!
Number of Pages: 208 pages
Size of Book: 7.3 x 0.76 x 9.8 inches
Year Published: 2018
Cozy White Cottage: 100 Ways to Love the Feeling of Being Home by Liz Marie Galvan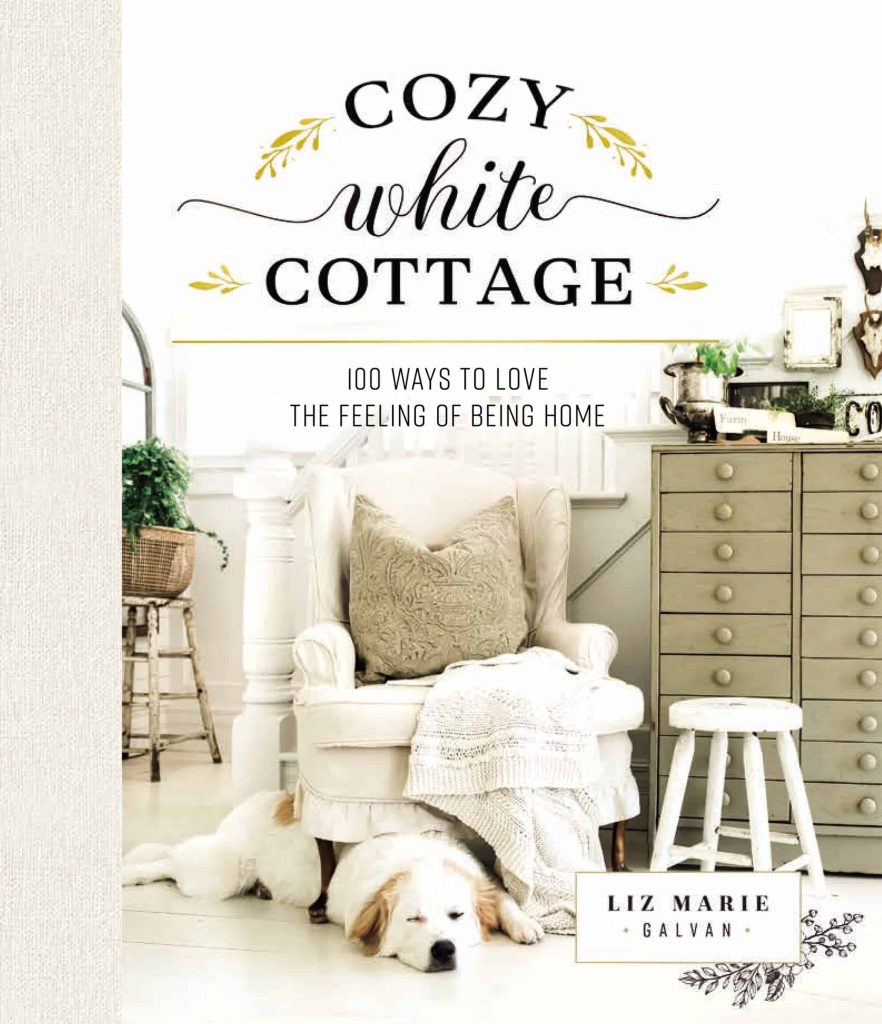 Book Description
A popular blogger shares hundreds of tips and tricks, budget-friendly hints, and project how-tos to make every room a place a welcoming place, whether one lives on a country farm or in an urban apartment.
Come cozy up with your creativity and Liz's welcoming voice so you can love the feeling of being at home.
In this beautiful book of house and garden photography and DIY inspiration, popular blogger Liz Marie Galvan shares: 100 tips and tricks to make your home feel cozy, budget-friendly hints to make decorating affordable, and simple DIY projects for every room in your house.
I personally love the mix of DIYs and design advice, which makes it a practical guide for someone that loves to both DIY and decorate!
Number of Pages: 240 pages
Size of Book: 7.8 x 1 x 9.1 inches
Year Published: 2019
Home Therapy: Interior Design for Increasing Happiness, Boosting Confidence, and Creating Calm by Anita Yokota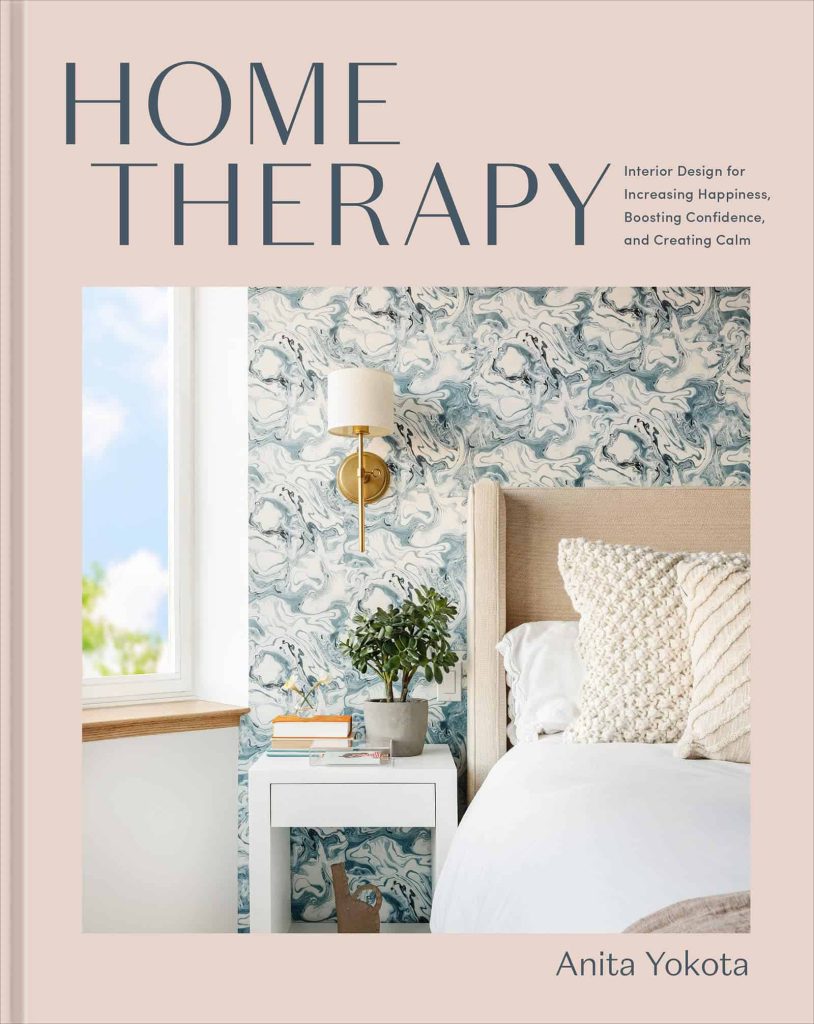 Book Description
Licensed therapist turned interior designer Anita Yokota knows that our surroundings are more than just a reflection of our personal style; how our homes are decorated and arranged can have a monumental impact on our quality of life. During her seventeen years as a practicing marriage and family therapist, she noticed that the state of her clients' homes often mirrored their emotional issues, which inspired her to develop the Home Therapy method: her signature system for creating wellness from the inside out by setting up your spaces to nurture your mind, body, and spirit.
Instead of basing decorating decisions on trends and fads, Home Therapy's unique, therapy-informed approach focuses equally on mental health and design and presents the psychology behind making your home intentional. From choosing the right lighting, furniture, and paint color to building boundaries and forming long-term organizational goals, Anita guides you through creating spaces that bring happiness and balance to the sanctuary we call home.
Number of Pages: 304 pages
Size of Book: 7.7 x 1 x 9.5 inches
Year Published: 2022
Different Ways To Use Interior Design Coffee Table Books In Your Home
On your coffee table
On an entryway console table
On a sofa table
On your media cabinet
On your side tables
On a bench at the foot of your bed
On your dresser or nightstand in your bedroom
On your dining room table
On top of your piano
In bookshelves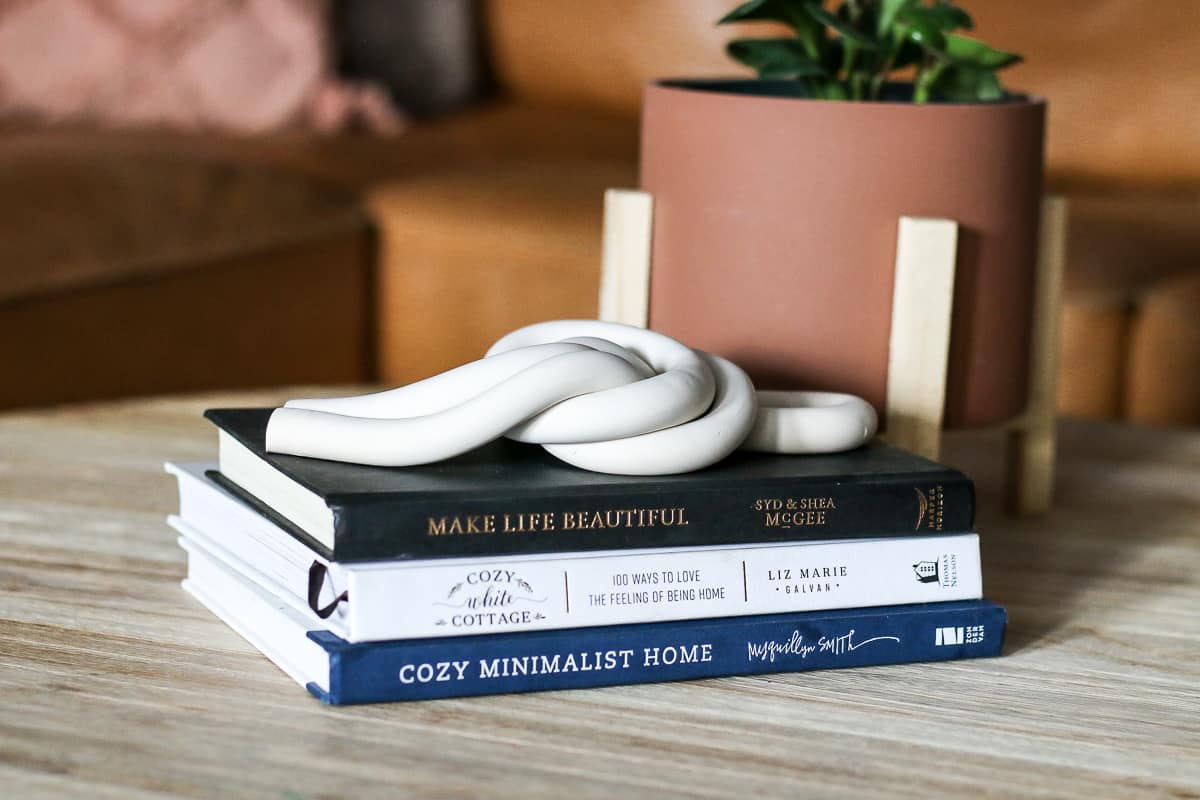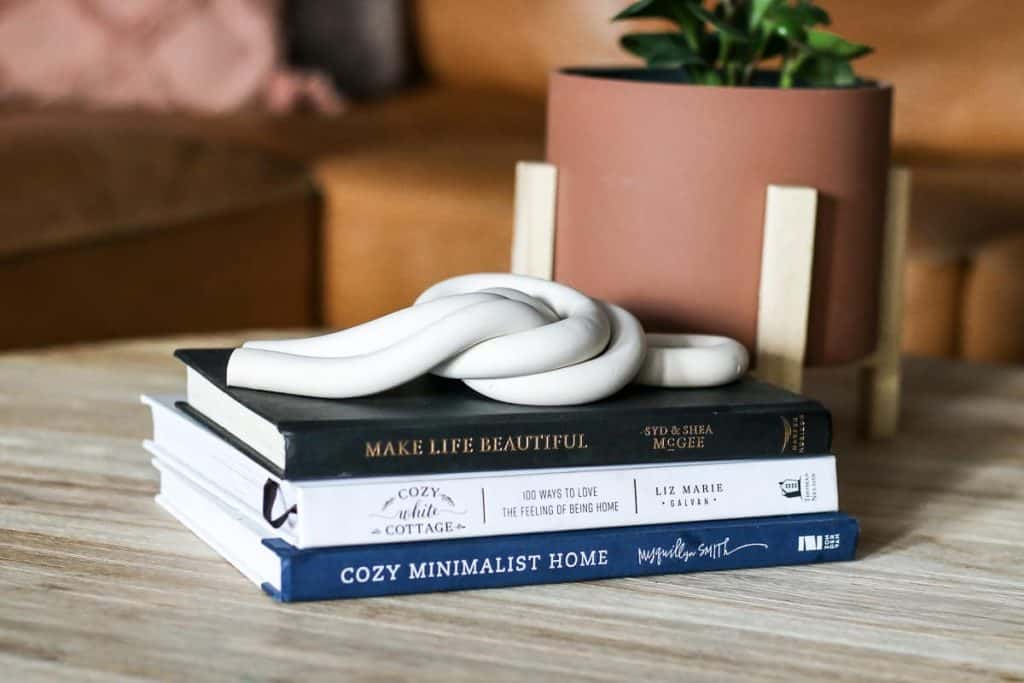 Do you have any of these interior design coffee table books? Do you have any other favorites that we missed?
Let us know in the comments below!