Books are one of the easiest and cheapest ways to decorate your home quickly! Here's 14+ ways to decorate with books around the house.
I don't know if you know this but, I love books…specifically I love vintage books. I love the story that comes with the wear and tear shown on the antique books. The faded colors and worn down covers. The antiqued pages and the obvious love. There's just something about them that add so much life to a room.
This round up of ways to decorate with books contains affiliate links, but nothing that I wouldn't wholeheartedly recommend anyway! Read my full disclosure here.
Books add height, color, story, texture and dimension to a space when used a decor. For all these reasons and more, I started selling books on Etsy last year. It all started with paring down some of my vintage book collection, which had gotten too large for me to give it the love it deserved.
But when I realized that people loved buying decorative books online (and I loved searching high and low for gorgeous books), it was really a match made in heaven. Some of my favorite sales over the past year were the custom ones where I was able to work directly with the buyers to find just the perfect books to tell their story or fill their shelves with the perfect sized set.
Because the decorative books in our Etsy shop have been such a hit, I wanted to take a step further here today and share some of my favorite ways to use the books you could buy in our shop. Whether you're decorating shelves or looking for ways to save money on wedding decor, there's so many ways to use books to decorate!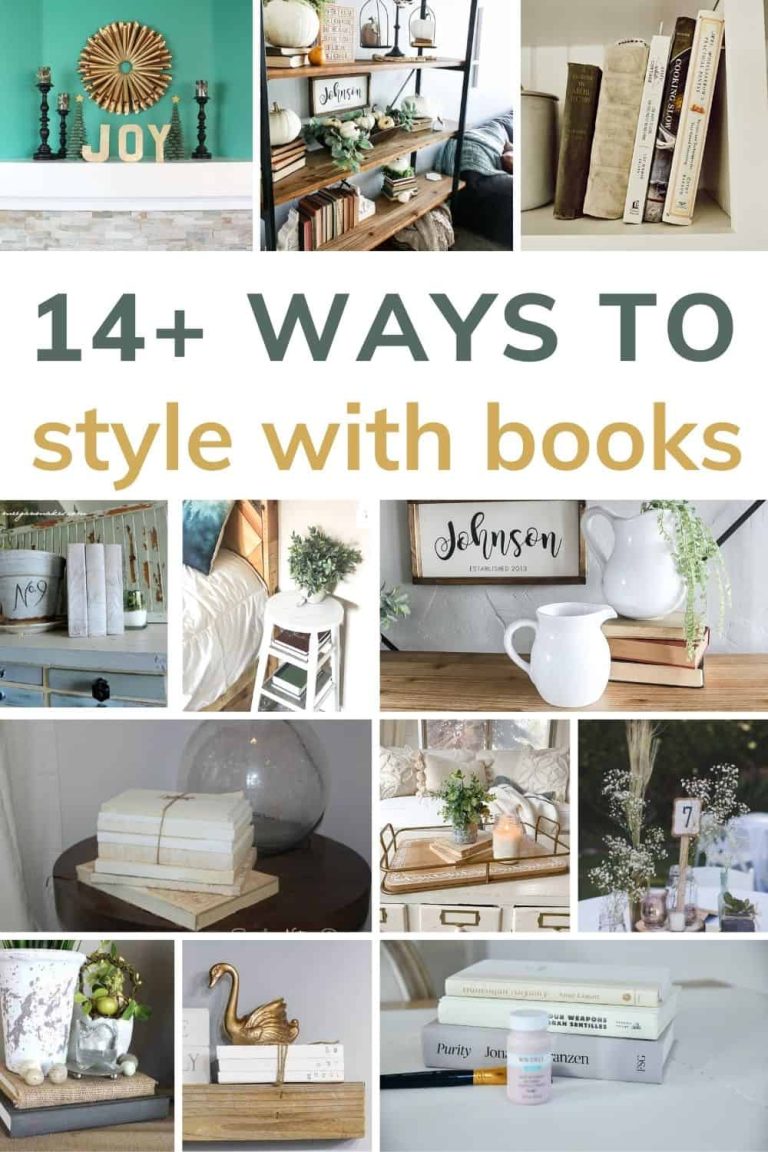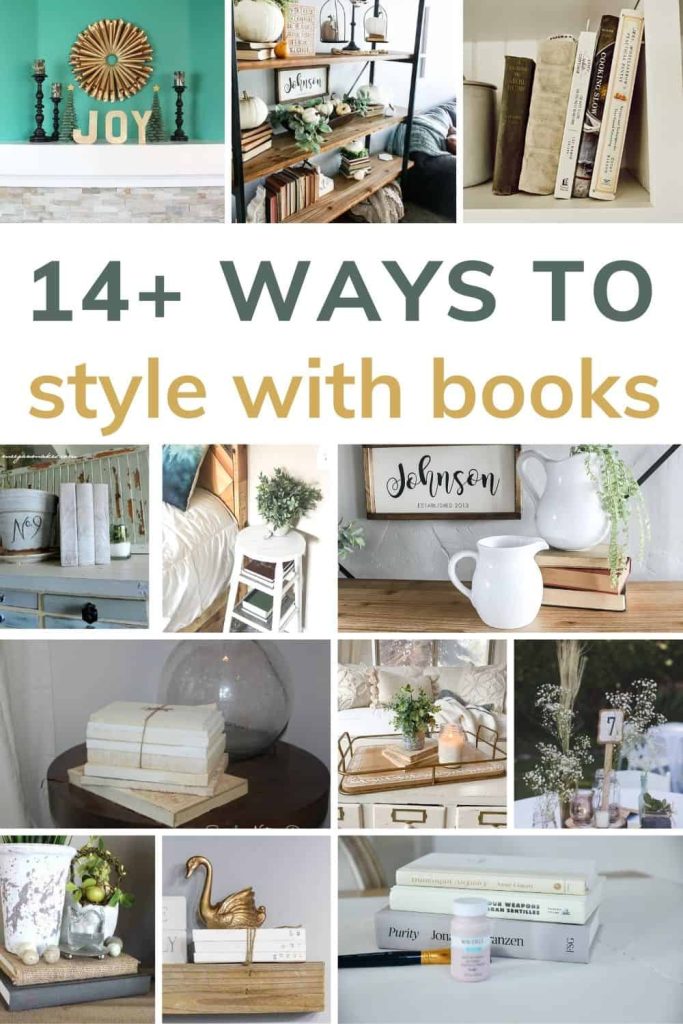 Creative Ways To Decorate with Books
If you love the look of books as decor, this list is for you! Whether you're decorating with vintage books or what to show off your extensive and well-read library, here are 14+ creative ways to style your home with books as decor.
There you have it! So many fun and creative ways to decorate with books around your house or at your next big event!
Which of these ways to decorate with books is your favorite?
Let us know in the comments below.
Looking for more creative decorating ideas? Check out these posts for inspiration!