You know that garbage disposal smell…the one from too many delicious meals and not enough cleaning? Well, here's how you can get rid of that smelly garbage disposal with three items and 30 seconds!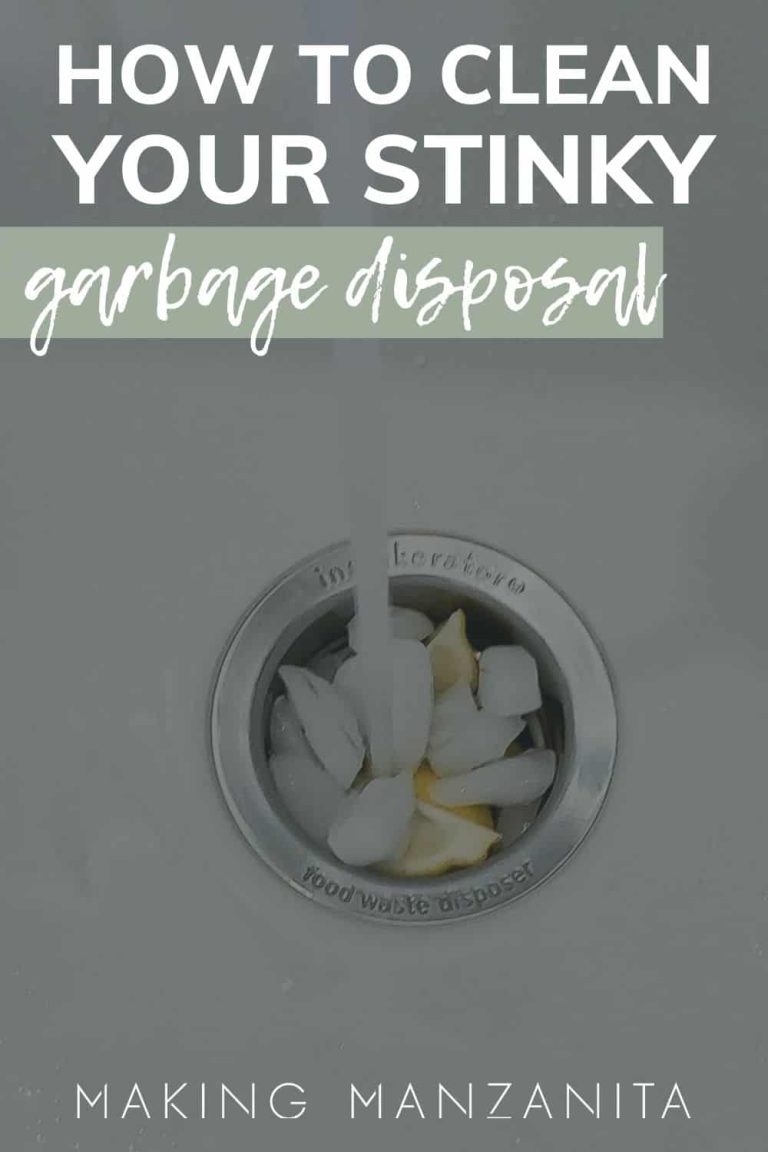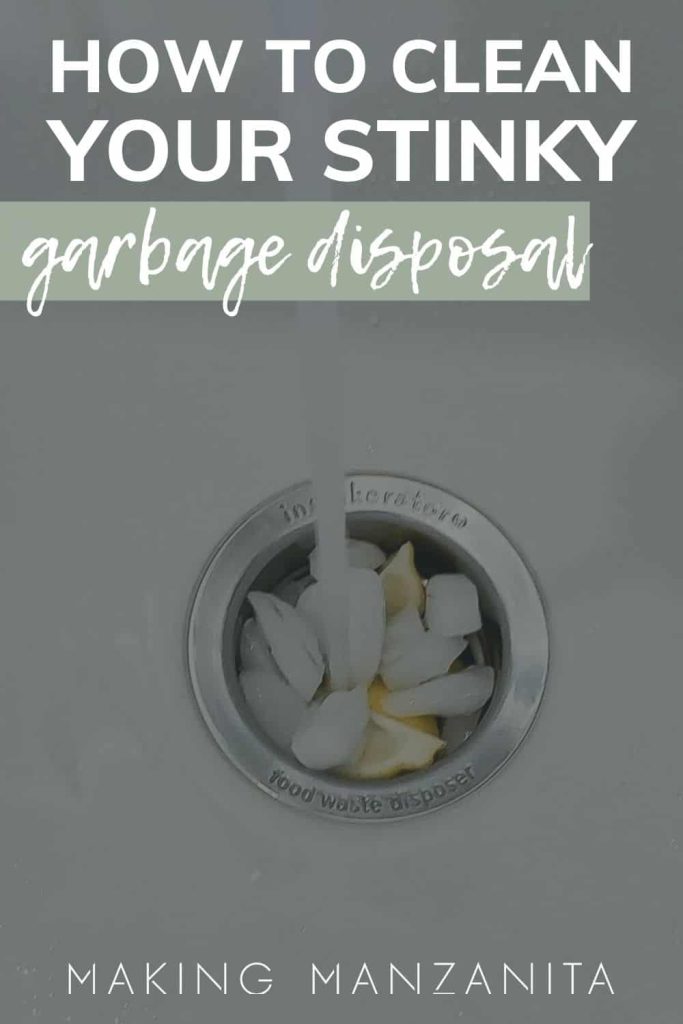 While a garbage disposal is one of the most beloved items in a kitchen, it does tend to accumulate food and bacteria which results in a rather smelly odor over time.
As unpleasant as the smells can be, it's not uncommon for disposals to begin to smell a little funky in between cleanings. The great news is that they are super easy (and safe!) to clean.
Every time I think of cleaning our garbage disposal, I have flashes of hands stuck in the drain and someone about to flip the switch…yikes!
Rest assured, cleaning your garbage disposal doesn't involve any tools, dangerous situations, or handling gross slimy gunk. In fact, I'm almost certain you have all three of the supplies you'll need to get rid of any garbage disposal smells.
How to Clean a Stinky Garbage Disposal
While you should always check your garbage disposal's manual for cleaning and deodorizing instructions, here's how to clean just about any disposal out there.
This smelly garbage disposal tutorial contains affiliate links, but nothing that I wouldn't recommend wholeheartedly. Read my full disclosure here.
Supplies you'll need to clean a disposal:
Cubed ice
Table salt
Lemon(s)
Step 1: Add ice and salt
First, add ice cubes and salt to the top of your garbage disposal. Then, turn the disposal on and run cold water down the drain as the salt and ice go down. This should take about 10 seconds or so.
The ice cubes and salt will clean any food residue off of the blades and those hard to reach places as well as sharpen the disposal blades.
You may be wondering why not hot water?? Hot water is actually not recommended to use with a garbage disposal because it can liquefy any grease or oils in the drain and cause a clog.
Now this is great for cleaning the disposal, but it's not going to do much for that stinky garbage disposal smell…that's what where the next step comes in!
Step 2: Repeat with lemons
To get rid of the stinky smell coming from your disposal, repeat the process with the salt and ice, but add lemons. Coarsely chop them and add them to the disposal. Then, add the ice and salt. Run cold water over the mixture as the disposal grinds.
Citrus is a natural deodorizer and lemon is best for this particular task, so when life gives you lemons, cut them into chunks and feed them to your disposal.
Again, run the disposal for about 10 seconds with cold water and the citrus acid will clean the blades while making your kitchen smell fresh.
An ounce of prevention is worth a pound of the cure – even with garbage disposals! To help your disposal operate properly, avoid putting in coffee grounds, fruit pits, nuts and shells (including egg shells) pasta, bread, or fibrous vegetables, such as celery, onion layers, banana peels, etc., and certainly avoid grease and non-food items.
With proper care and cleaning, your garbage disposal will serve you well and always smell fresh!
Have you ever used this method of cleaning your smelly garbage disposal?
Let me know in the comments below!