It is time for our master bedroom closet reveal! See how we completely transformed our l shaped closet design with a budget friendly organization system to maximize our storage space and hanging storage.
Want to see our other renovation projects? Check out our full home tour here!
Before pictures
To see the full evolution of our closet, take a look at this article where we shared our small walk in closet plans. I shared pictures of how we carved out space in the room next to ours to make a walk in closet when we renovated Quinn's nursery and the kid's bathroom (and subsequently knocked out the reach in closet that was here when we moved in).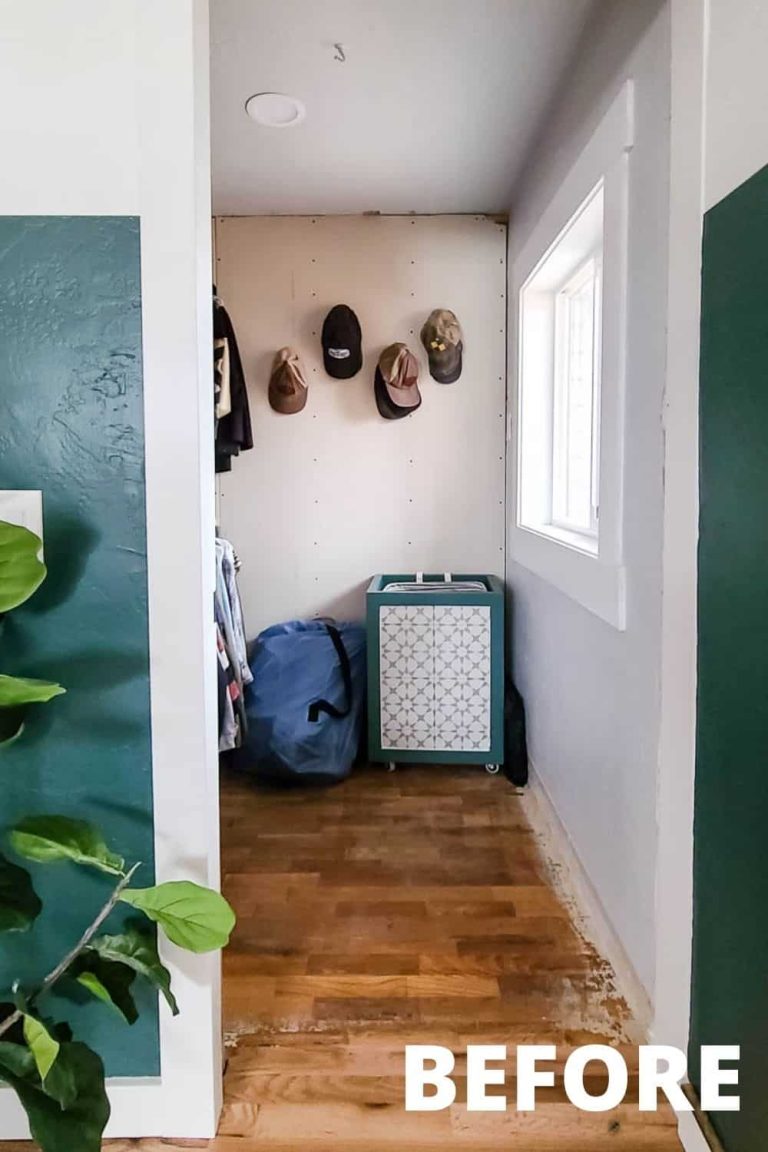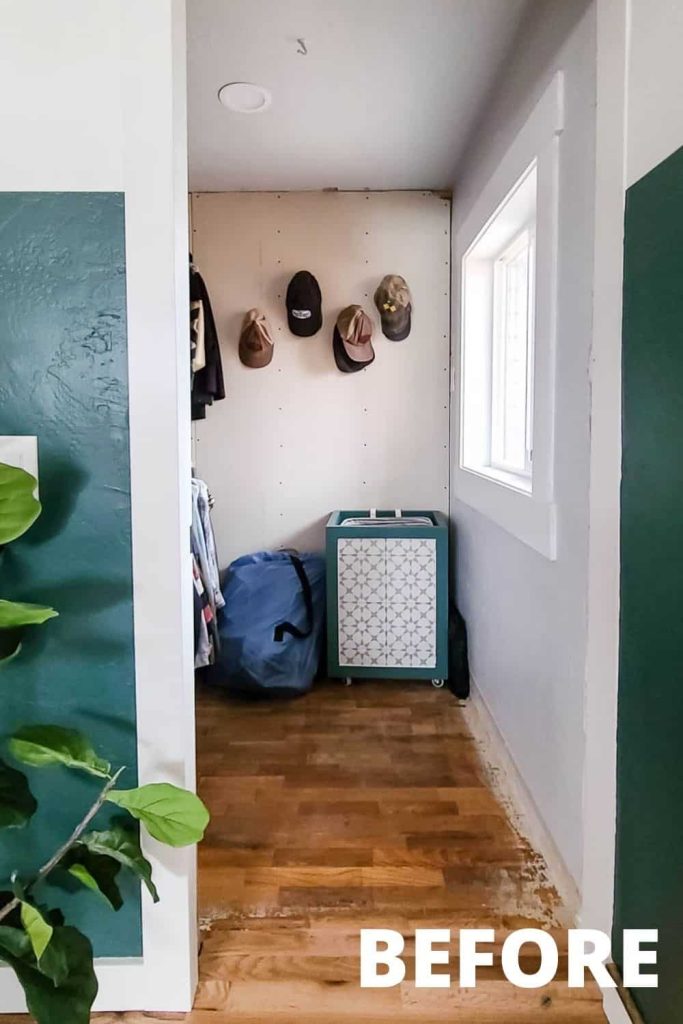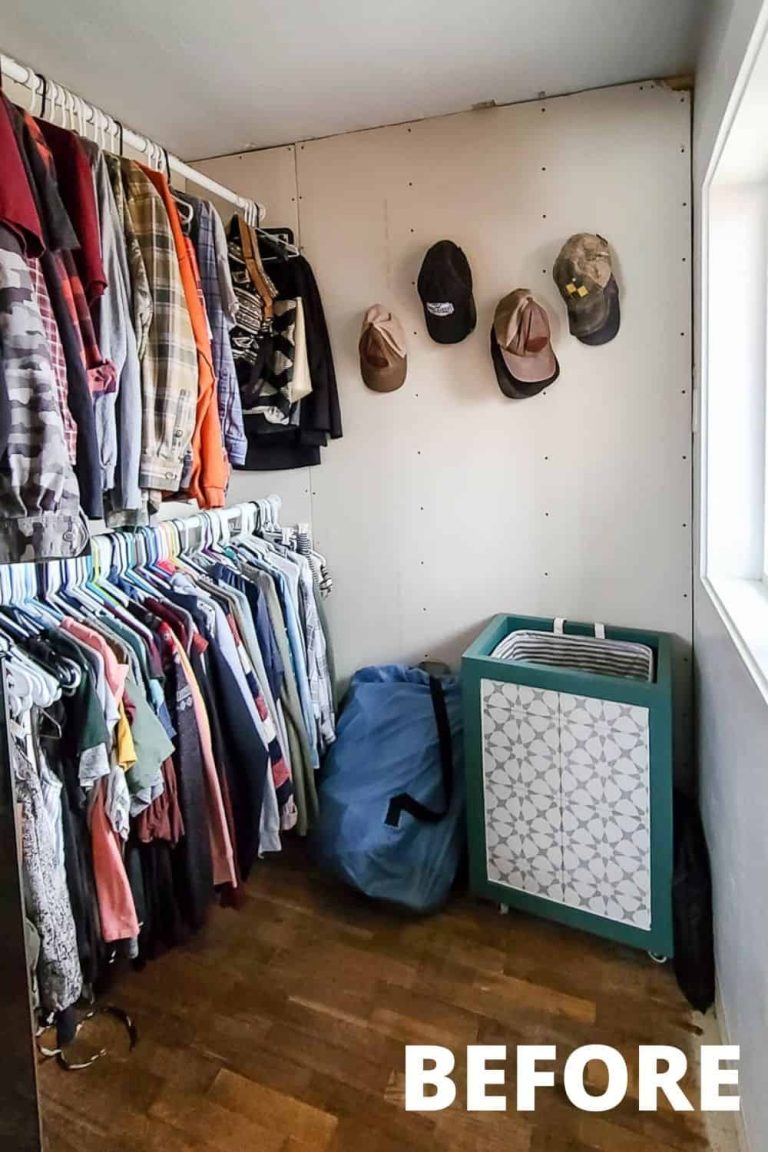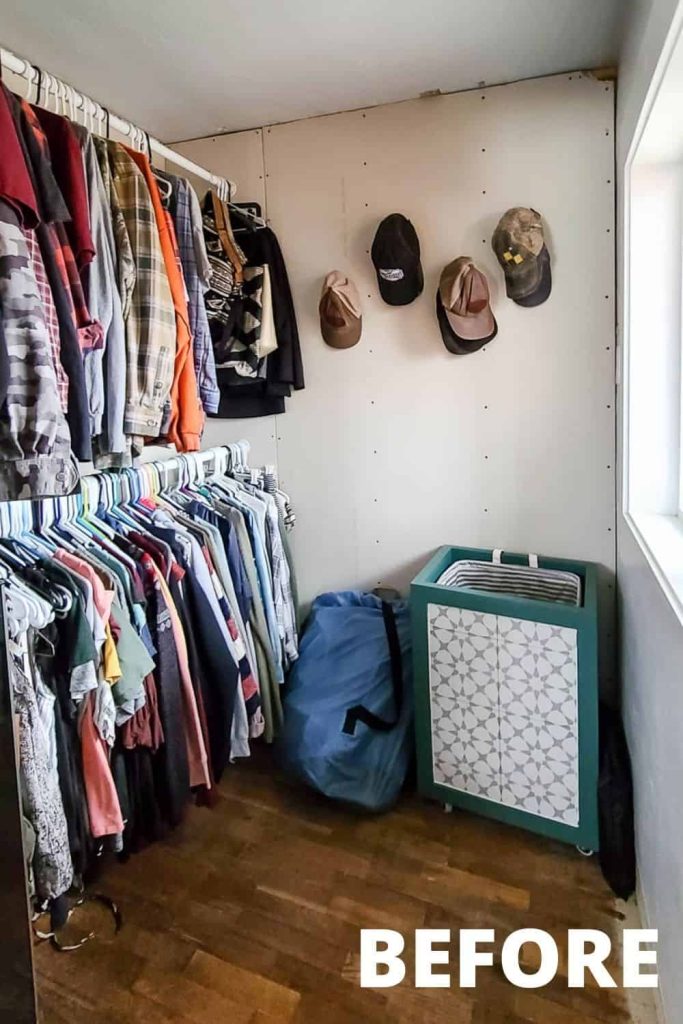 Anyway, we left the bare drywall, temporary hanging rods and unfinished floors like that for way too long (ahem, 3 years).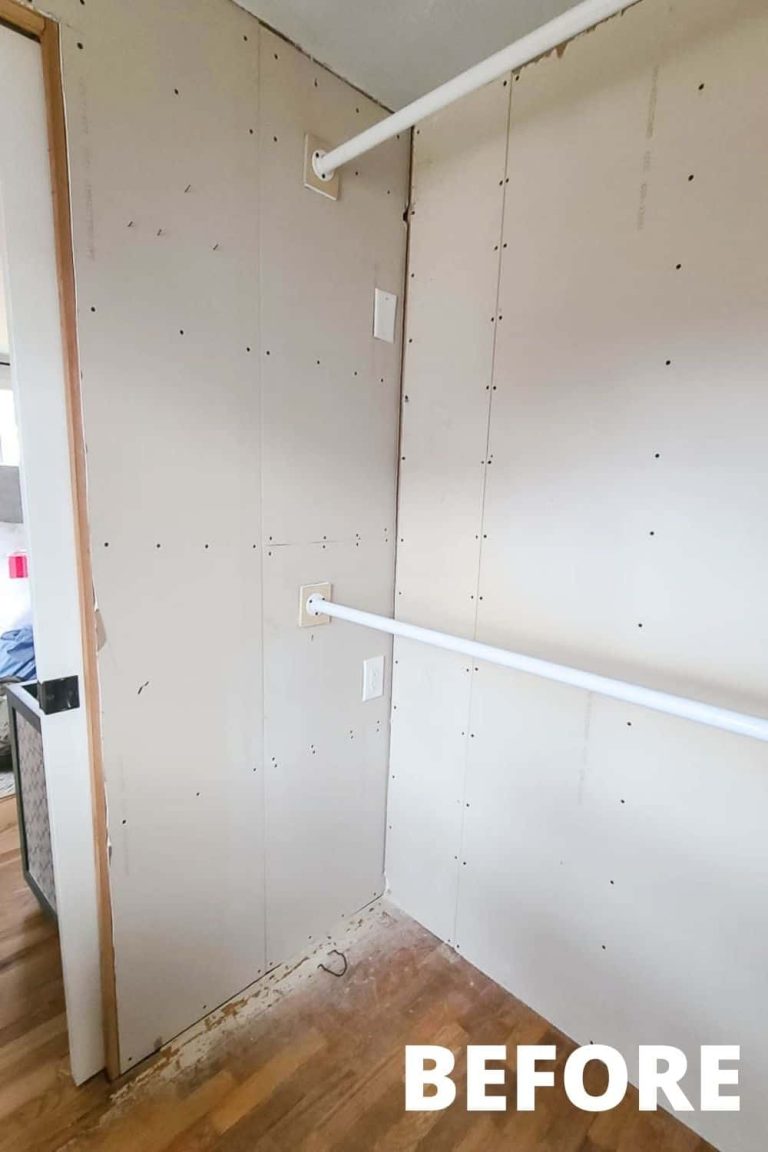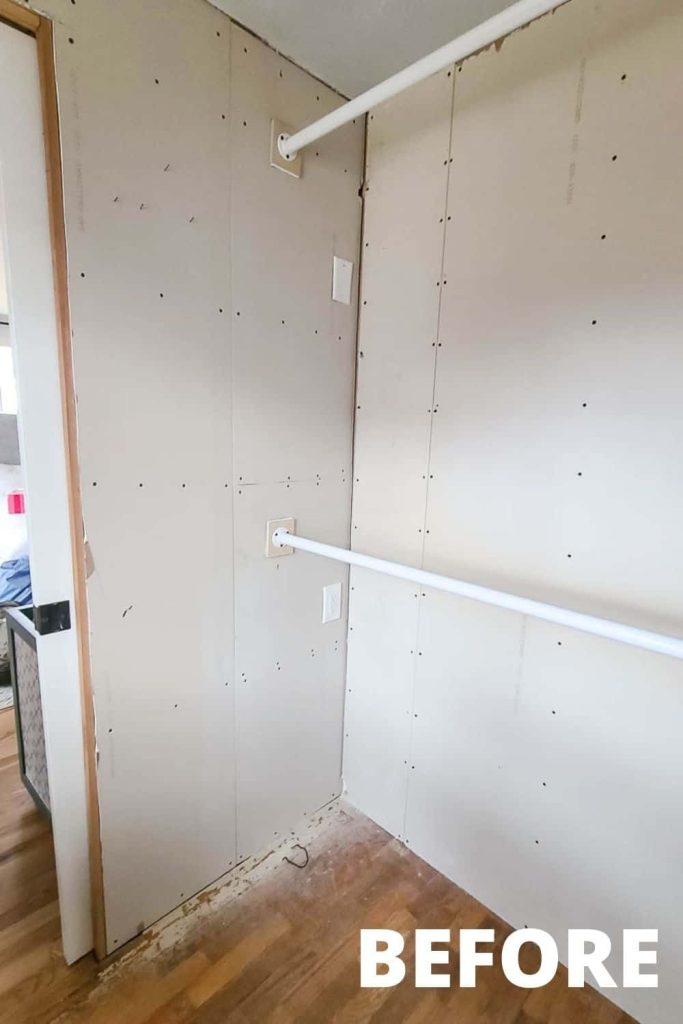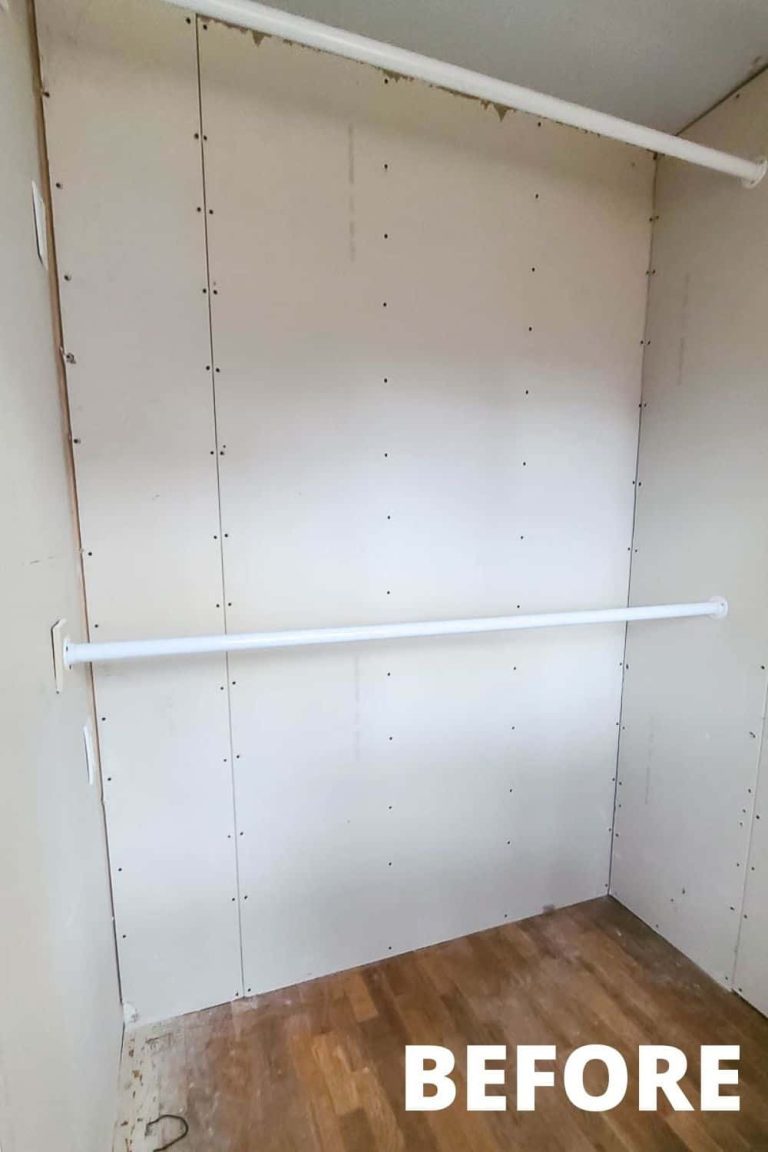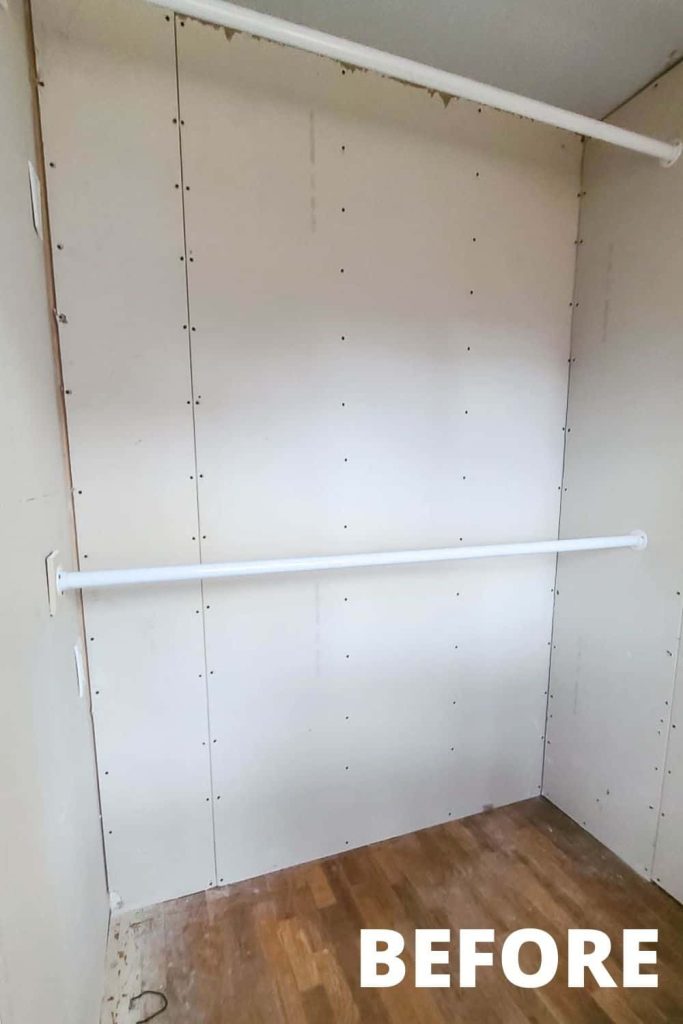 This small l shaped closet reveal post contains affiliate links, but nothing that I wouldn't wholeheartedly recommend anyway! Read my full disclosure here.
Closet renovation: what we did
Textured and painted the walls
The drywall was never covered with joint compound when we hung it, so that was one of the first steps. Logan added the drywall mud and then textured the walls. I followed it up with drywall primer and this white paint color.
I had gone back and forth of the paint color for our closet and ultimately decided for a fresh white color. The other options were to go dark with all green (like the bottom of the two tone walls in our bedroom) or to continue the two tone look into the closet.
I ended up going with white so that it was a nice and fresh color with neutral tones and really lighten things up. I was a bit worried that the green would possibly clash with some of the colors of the clothes in the closet. I'm so glad that I went with my gut and did white paint in the closet!
Refinished the floors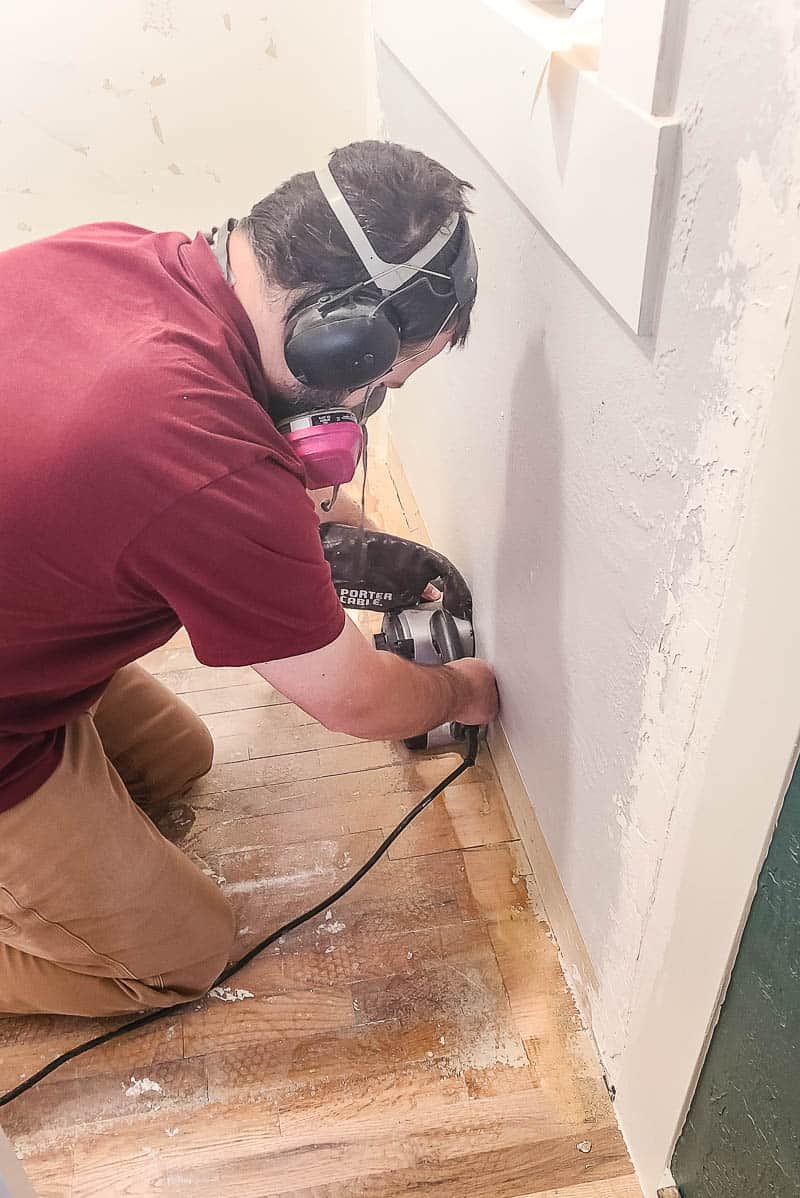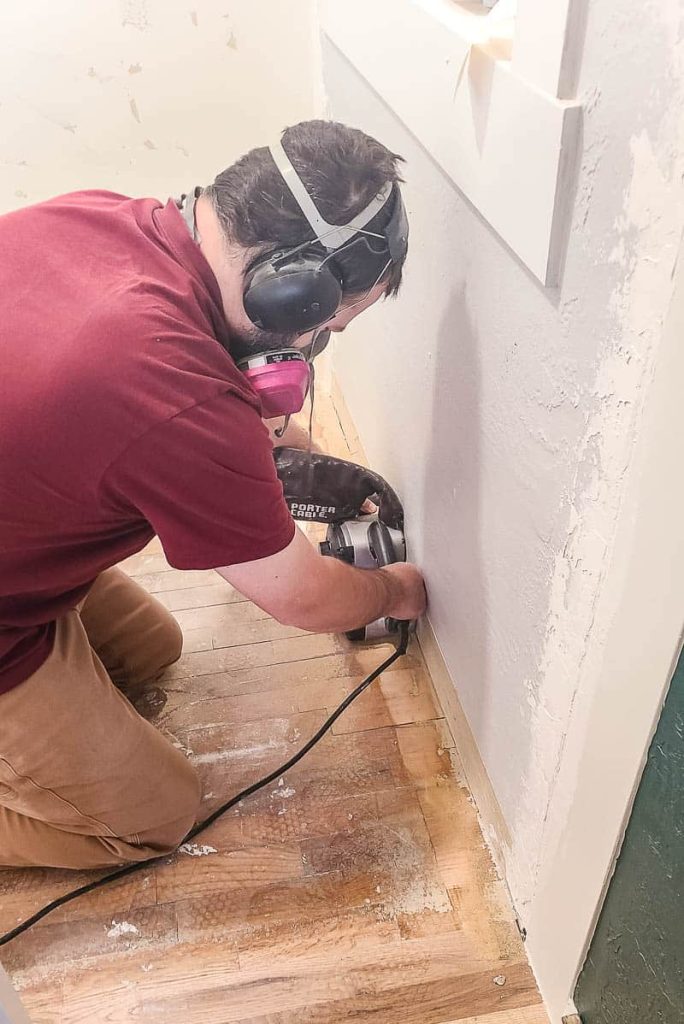 I'm really not too sure why, but when we were adding new hardwood floors in our bedroom we decided that we'd just worry about the floors in the closet later. So now was the time!
Since we didn't want to rent a big floor sander, just for this little area, we used a belt sander. Not ideal for floors, but it worked just fine for this small area. You definitely wouldn't want to use it on anything bigger than this space.
Once sanded, we applied this floor finish, which is what we've used on all the rest of our hardwood floors in the house.
After the floors were done we also added new baseboards to really finish things off.
Installed a closet system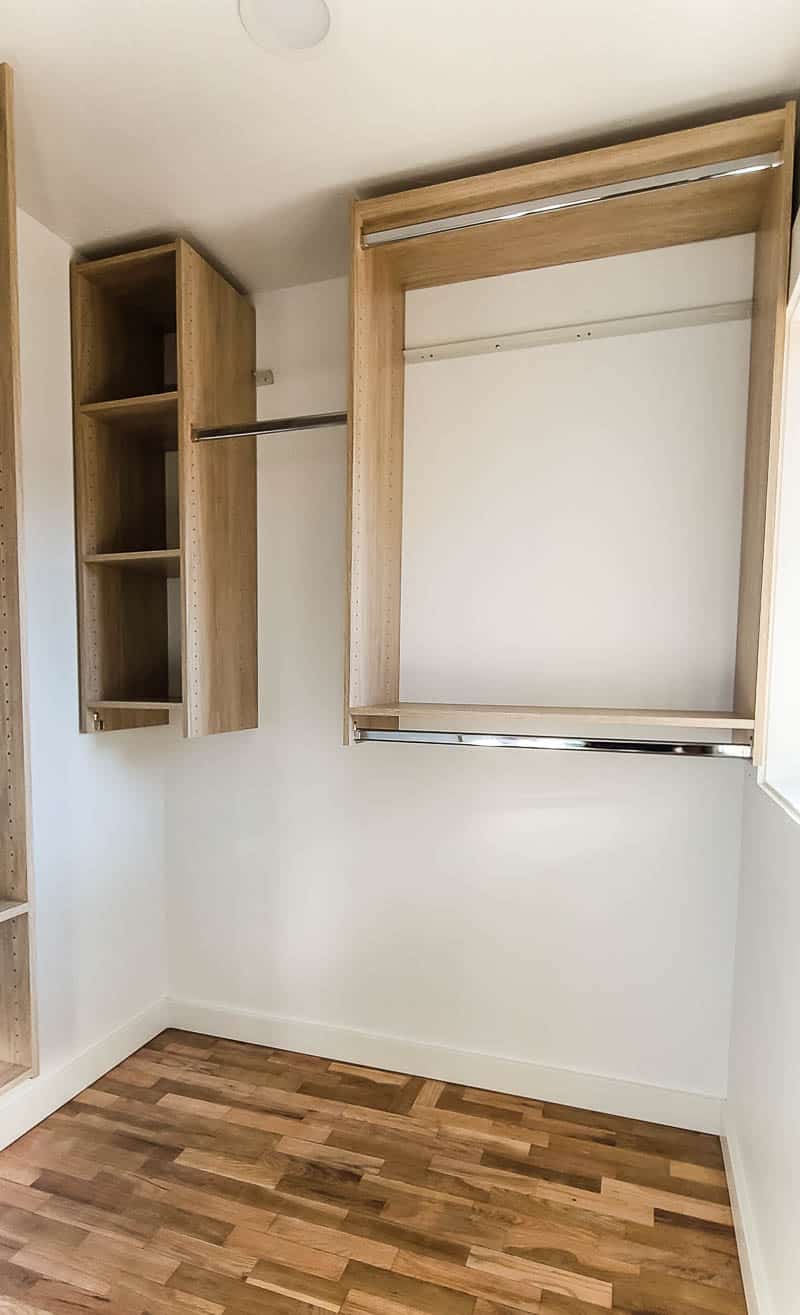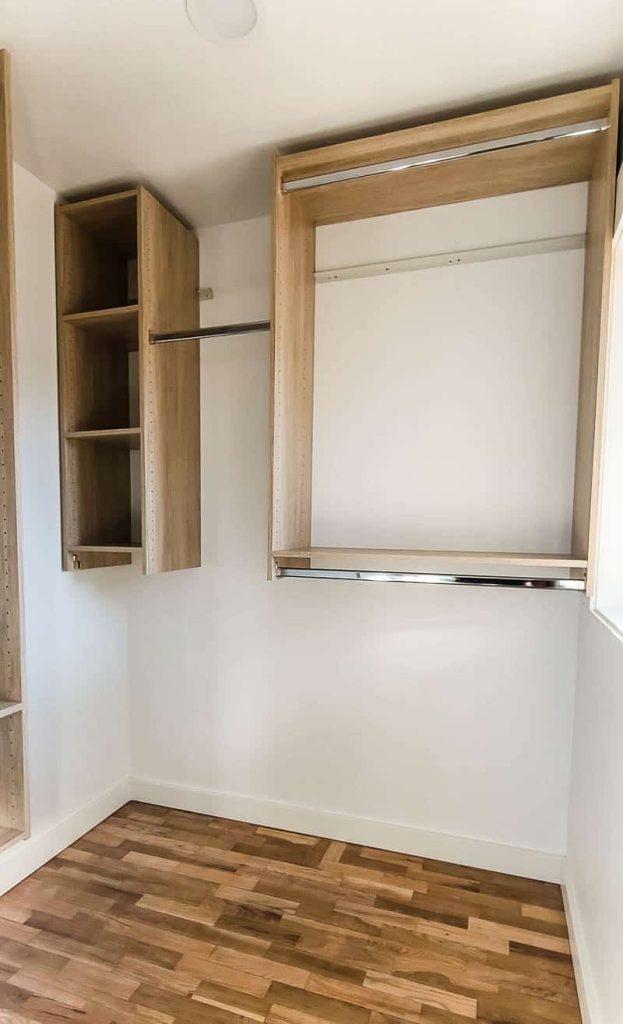 After a lot of research and planning, we ended up going with a closet system brand called Closet Evolution, which is sold at The Home Depot.
Why we chose Closet Evolution for our small l shaped closet
The size of our walk in closet isn't necessarily "standard" so a lot of the premade closet organizers didn't fit. Closet Evolution's products allowed us to design our closet so it felt custom and just the size we needed.
You get the custom look and feel, but at a budget friendly price. For example, some custom closets we looked at for this l shaped closet were going to run us $2,000-$3,000 – but the total cost of the Closet Evolution products were approximately $700-$800.
Closet Evolution had an online planning tool that was convenient to visualize our layout before we purchased the materials.
We were able to cut the pieces down to size when we installed that it fit perfectly in our closet.
Why we would give Closet Evolution 3.5 out of 5 stars
Overall, we're very happy with the finished closet, but there are two points that I want to call out here for anyone else that is going to be using Closet Evolution.
Although the online planning tool was super convenient, the shopping list that it spit out didn't actually include all of the pieces we needed. Not sure if it was just a glitch for our specific closet, but when we went to install, we found that we needed a couple more things, so we had to order them separately and wait for delivery, which was frustrating.
Two of the 4 drawers were damaged during shipping. Usually I wouldn't even call this out because it's pretty common for things to be damaged during shipping nowadays, but when it happened on, not one, but two drawers, it deserves mentioning. However, Closet Evolution was great about it. I called the Customer Service line and within minutes they had already processed the replacement parts, no questions asked and we got them the next week.
Again, we are super happy with how it turned out, but there were these small speed bumps along the way. If I had to rate our honest experience, I'd say 3.5 stars out of 5.
Here's all of the closet systems that The Home Depot offers. You can find a link to Closet Evolution's design tool on this page…along with other closet brands that you can explore to see what works best for you.
Closet renovation: video
If you love DIY videos, don't forget to subscribe to our YouTube channel!
After pictures
Are you ready to see the finished master closet??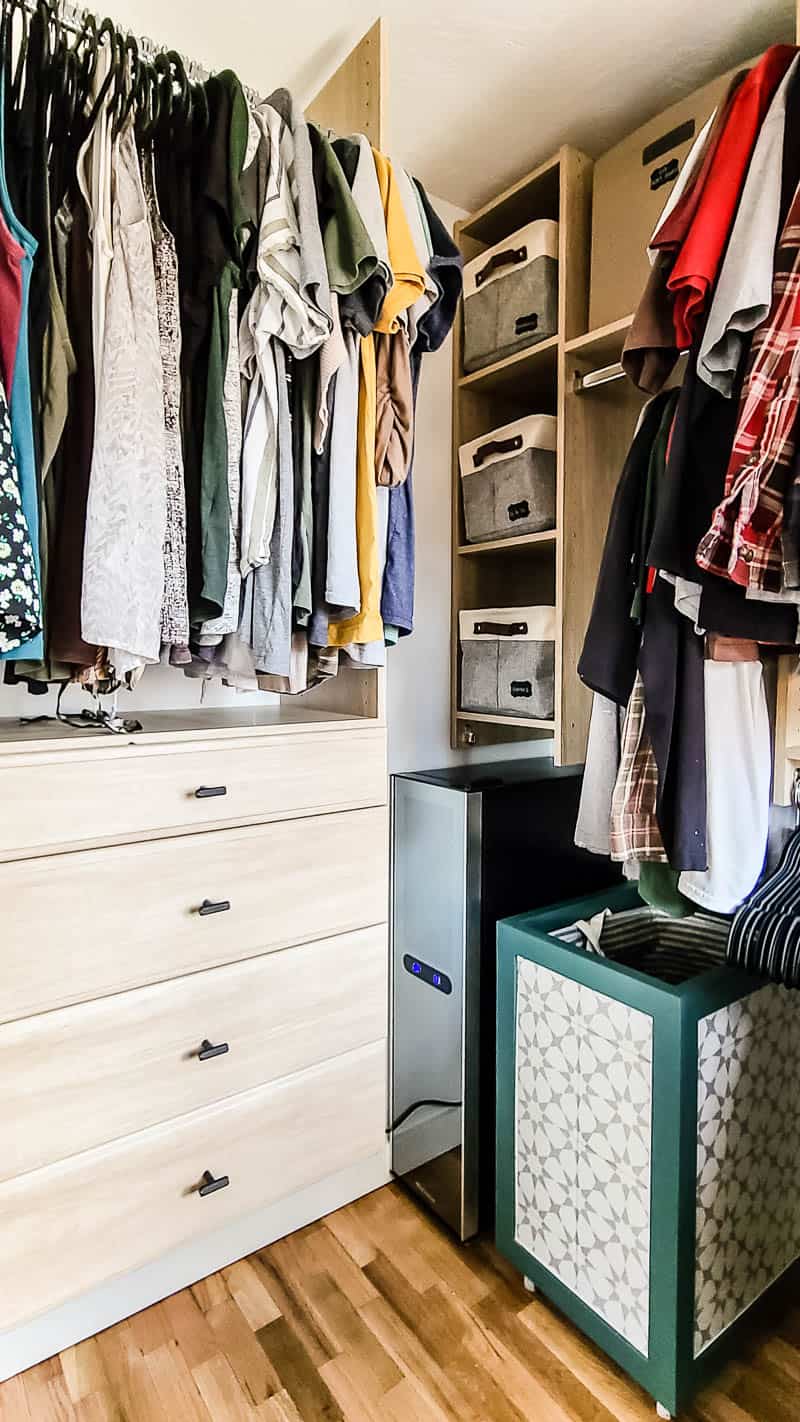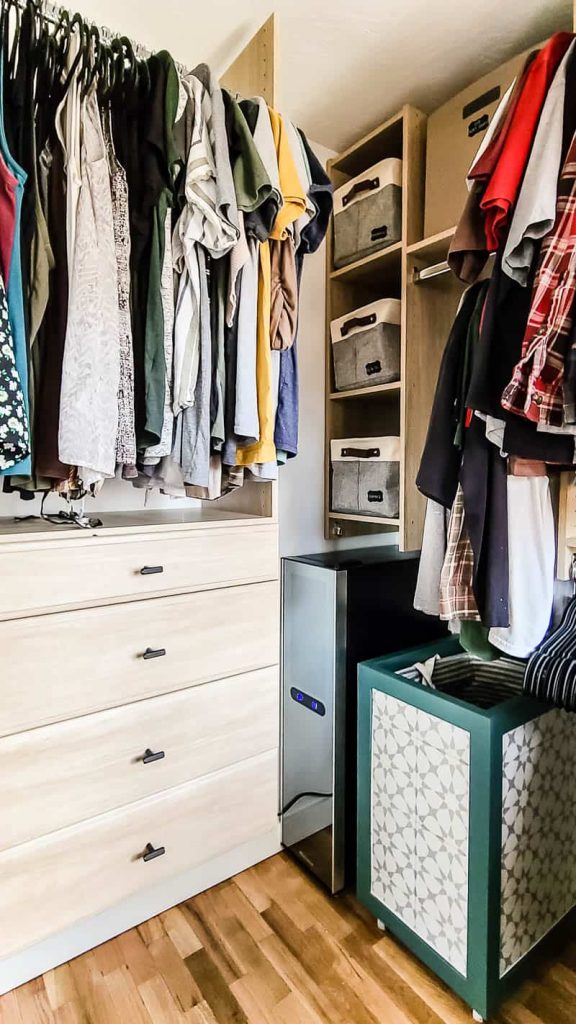 I absolutely love how it turned out. There is SO much room for storage. Plenty of hanging space and lots of room for baskets and even extra folding storage in the drawers. It feels so nice to have room to spare instead of overflowing.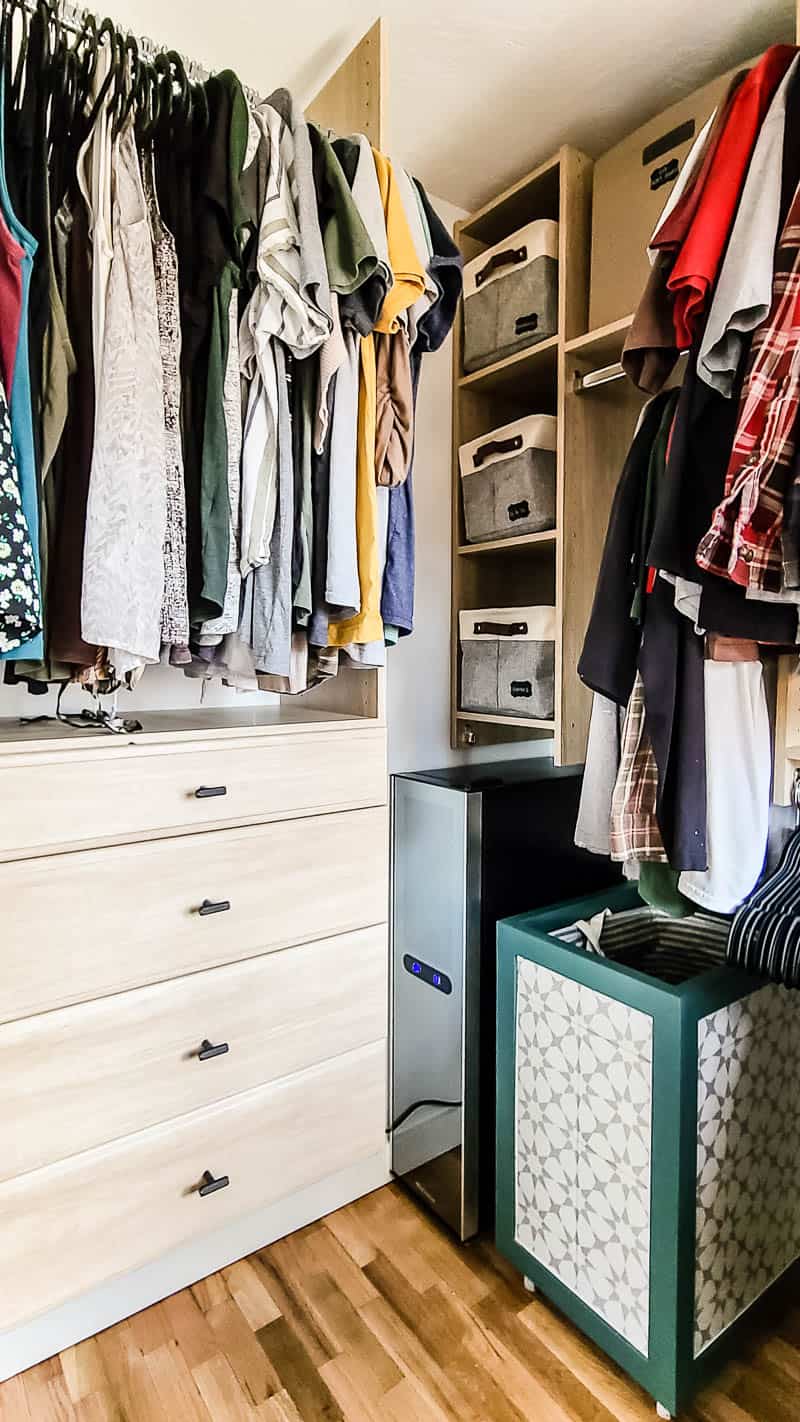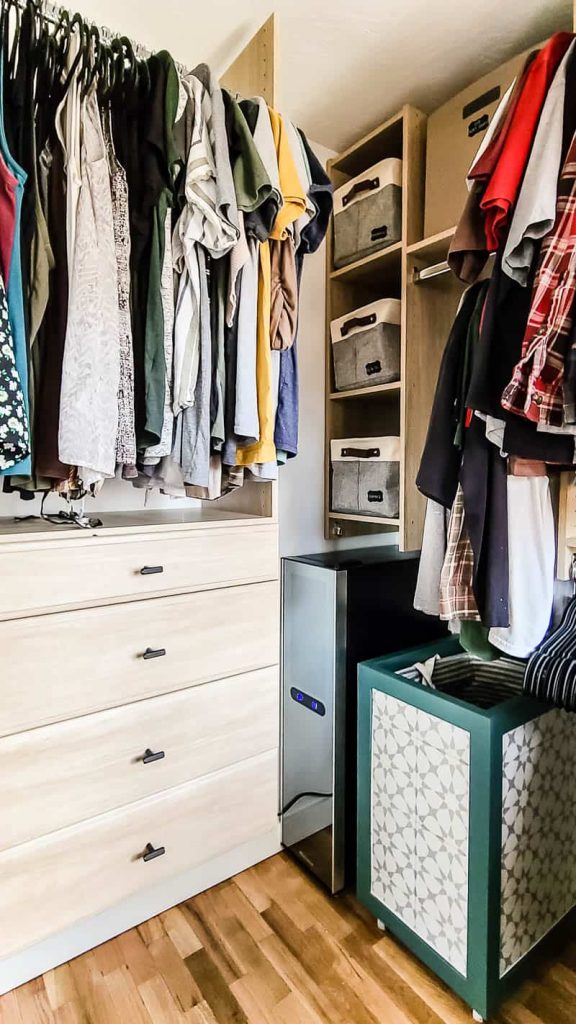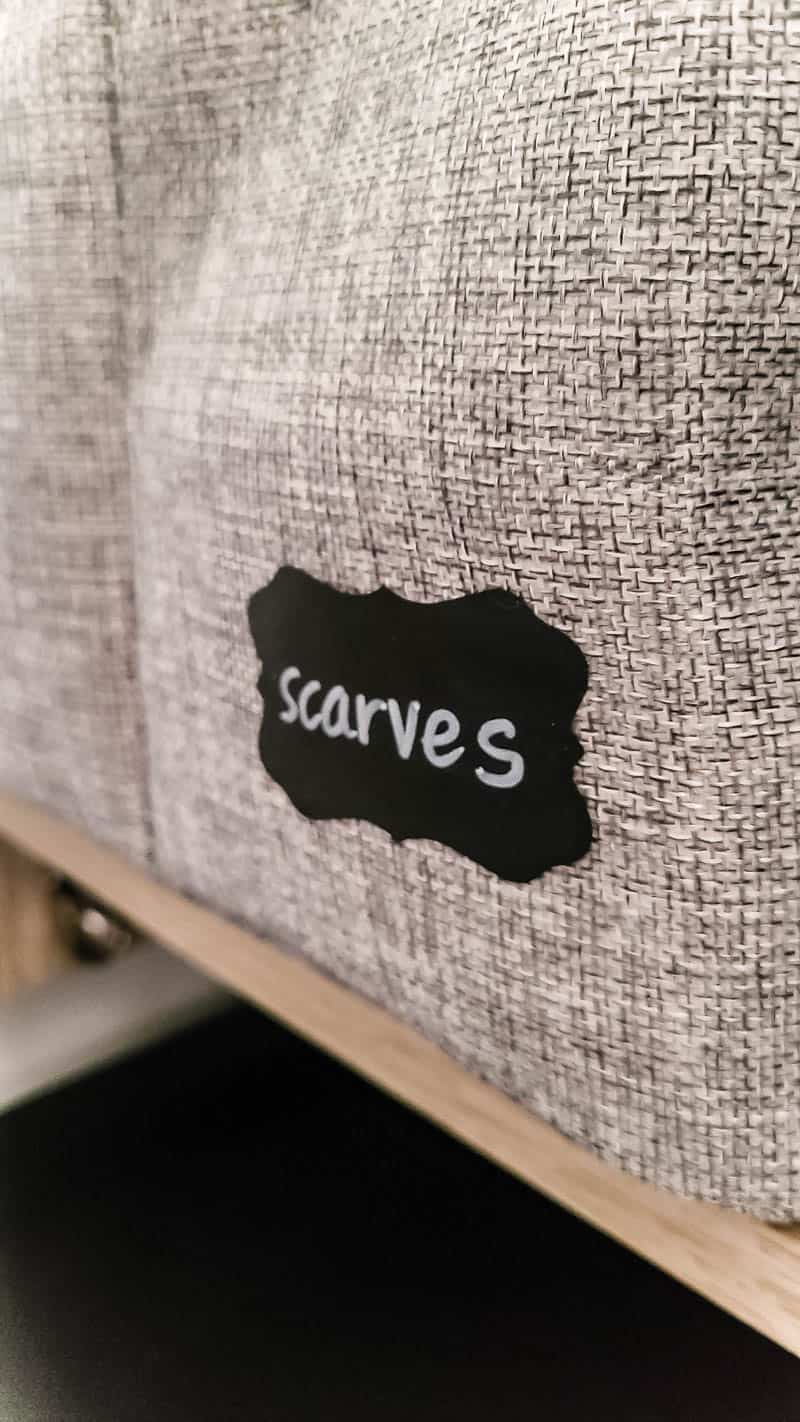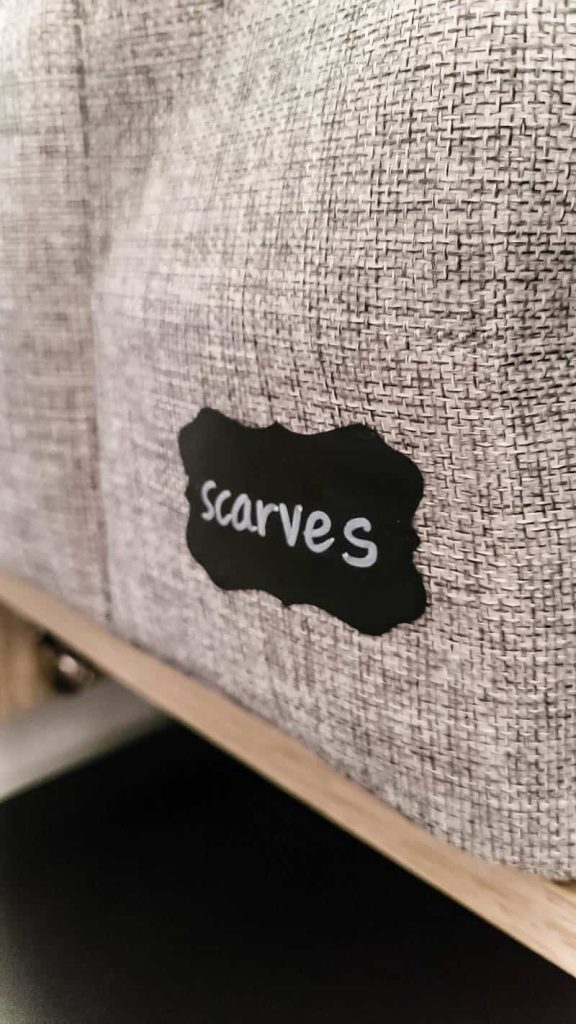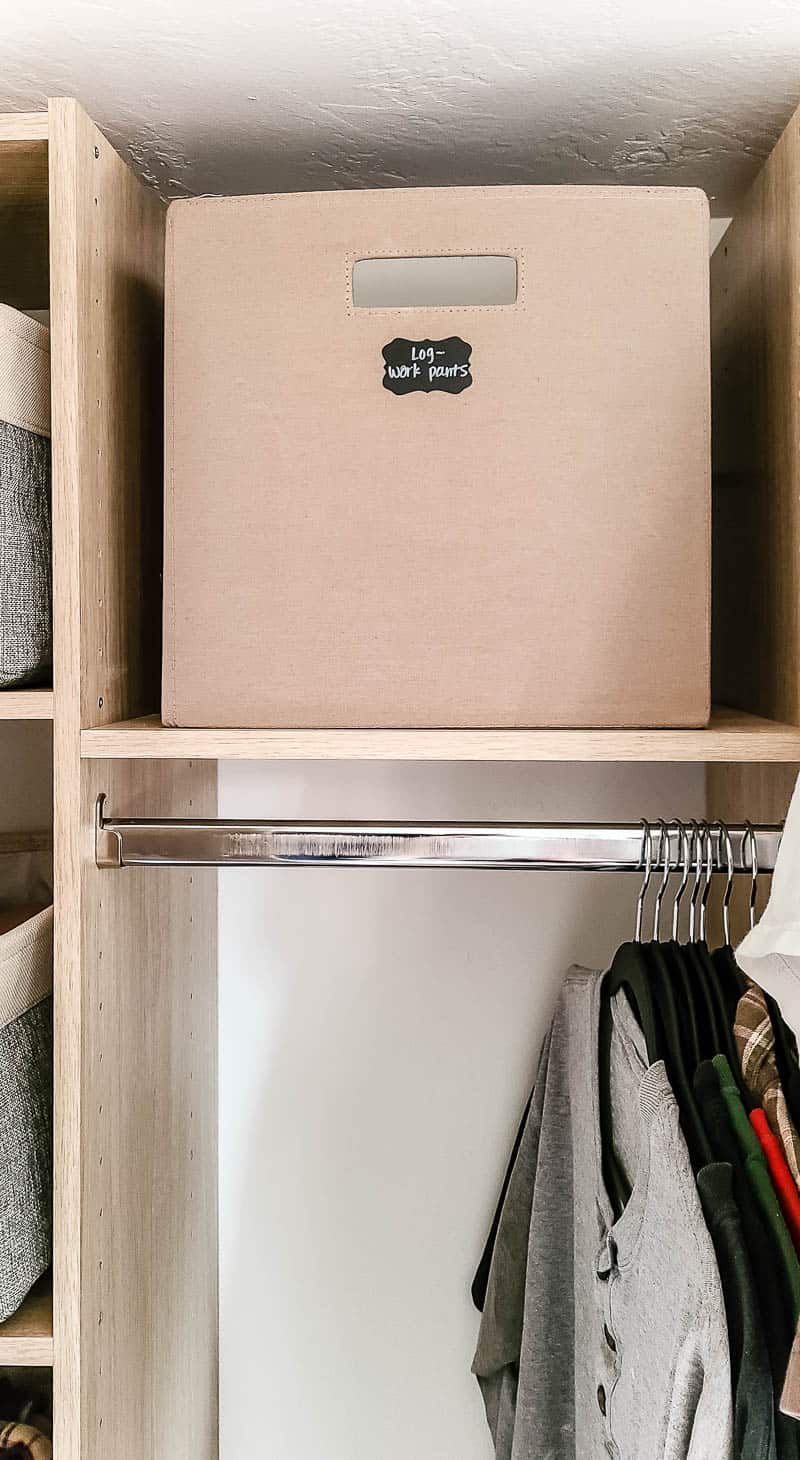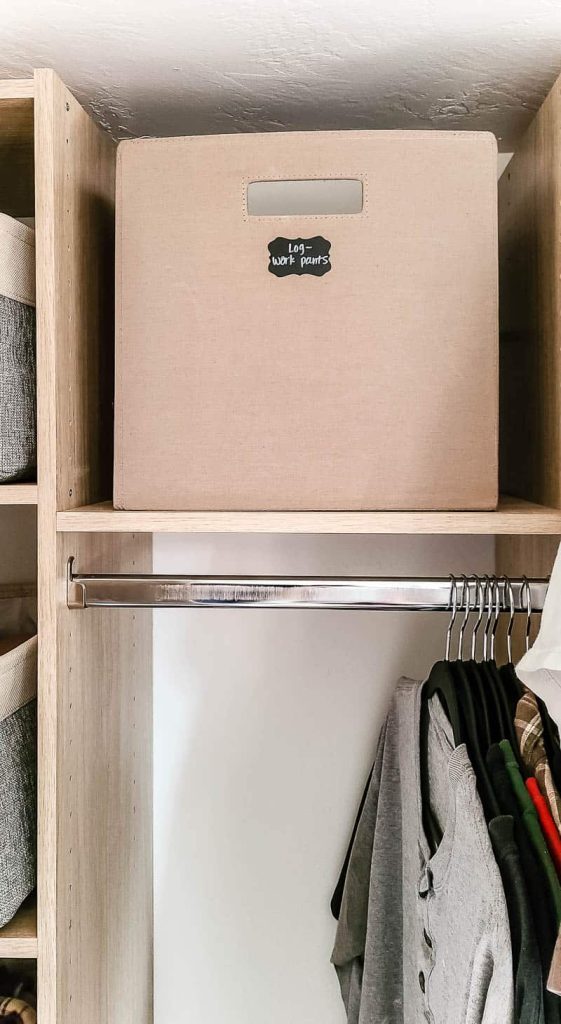 We even have room for our handy little wine fridge too! I know it's kind weird to have a wine fridge in your closet, but there was literally no other place in our house for it, so it just works!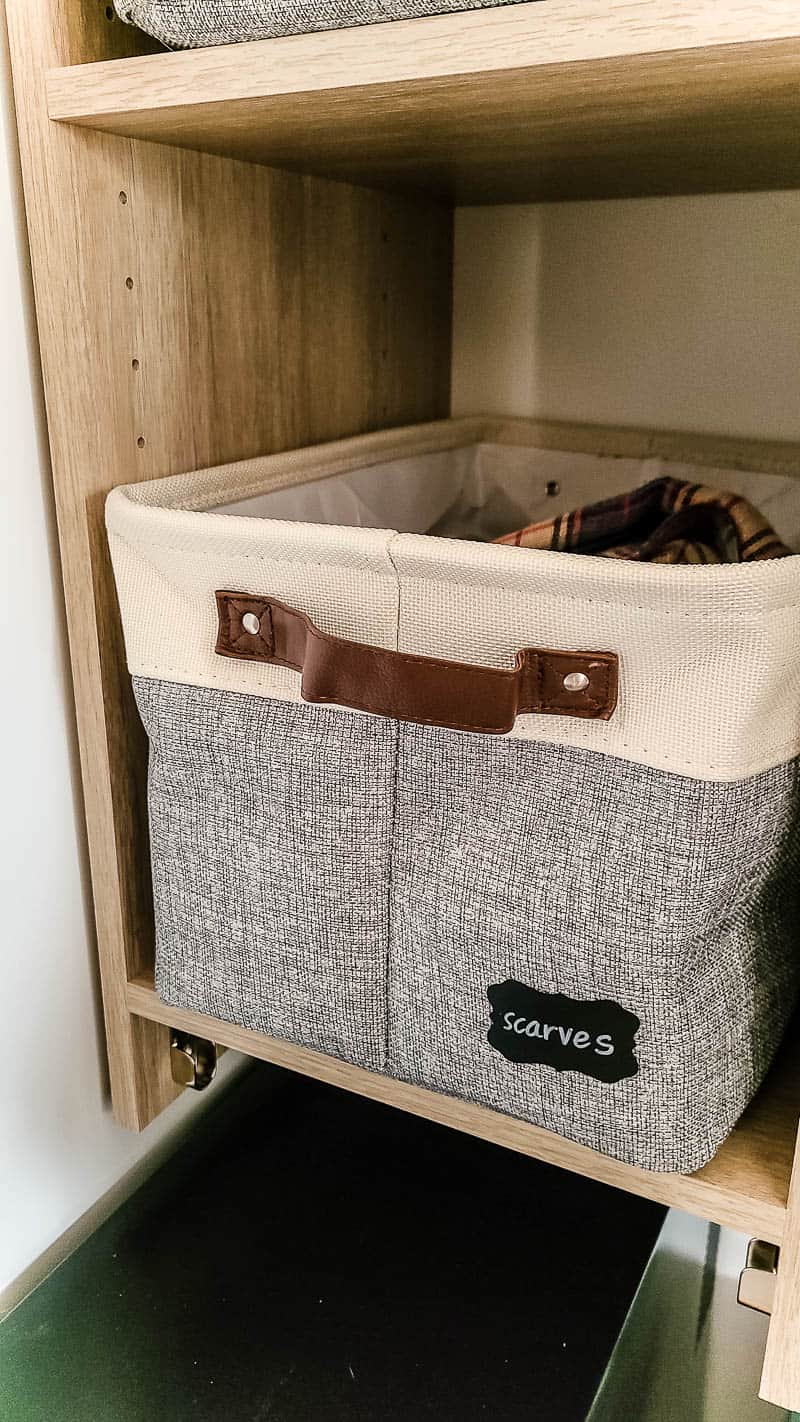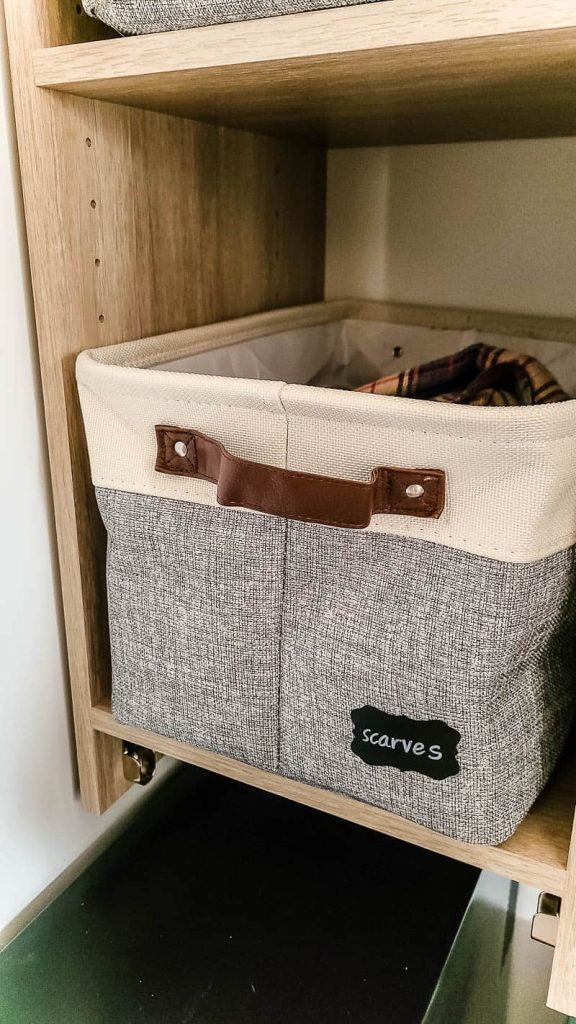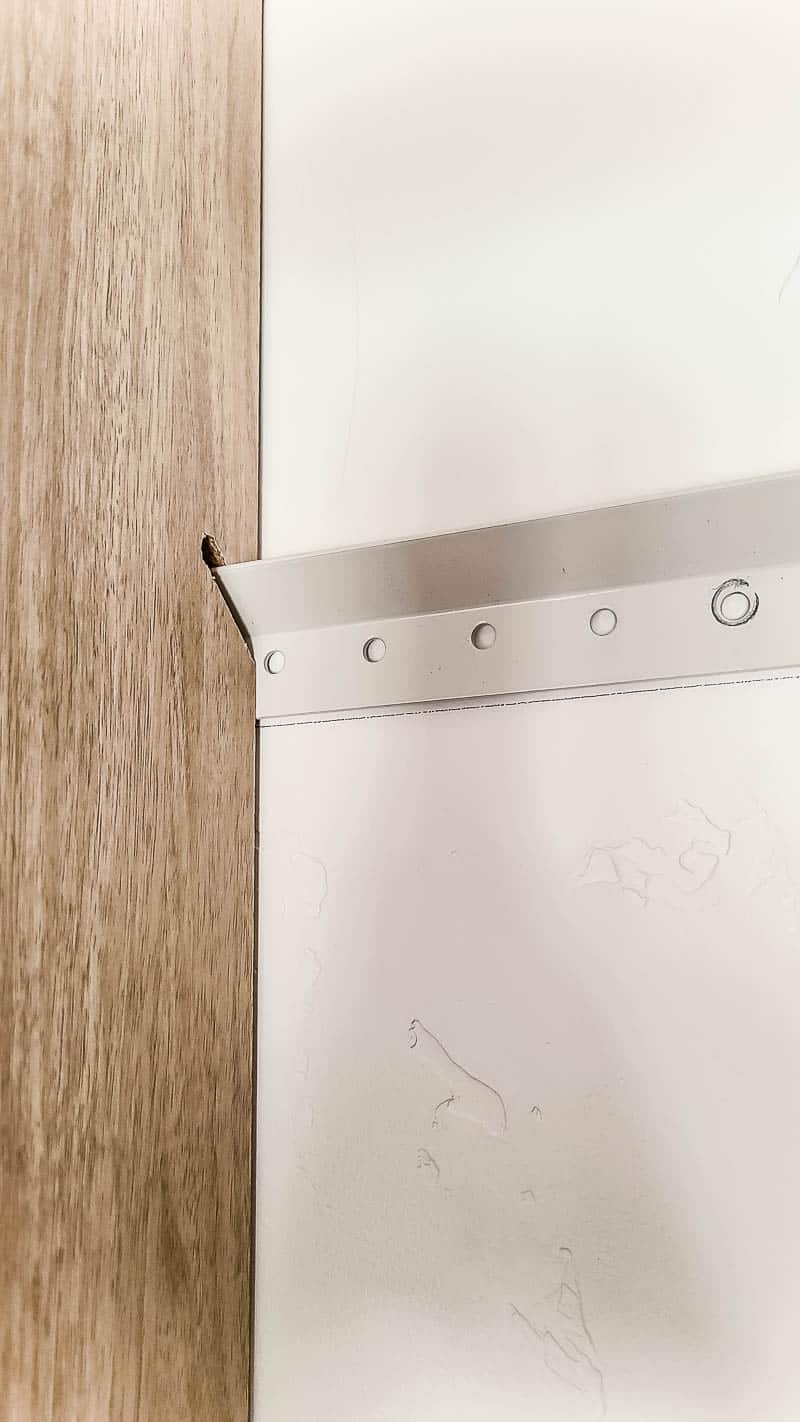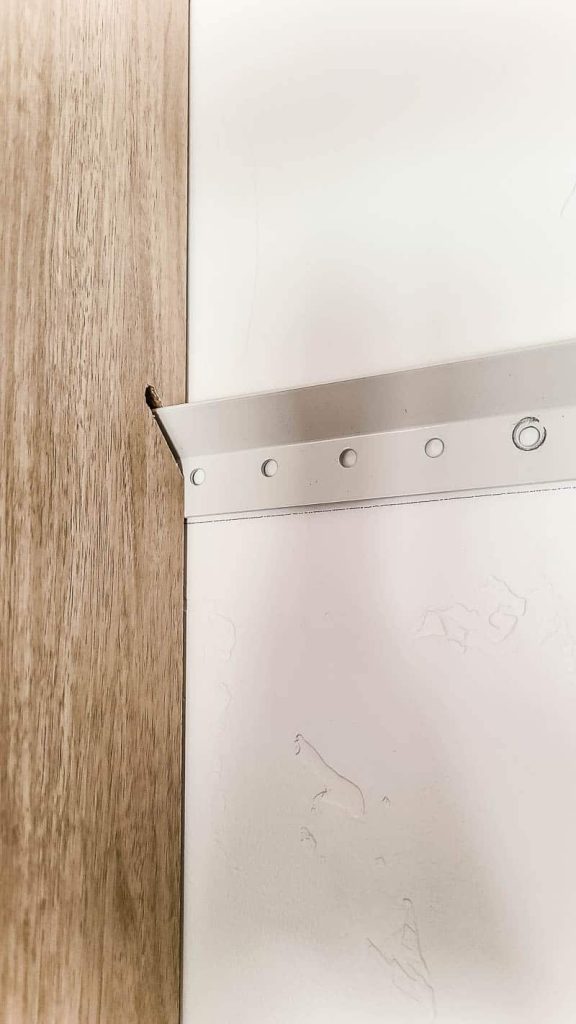 I'm also very glad that we decided to add our new hardware to the drawers rather than using the ones that came with the closet system. It really is the little things that make the biggest difference.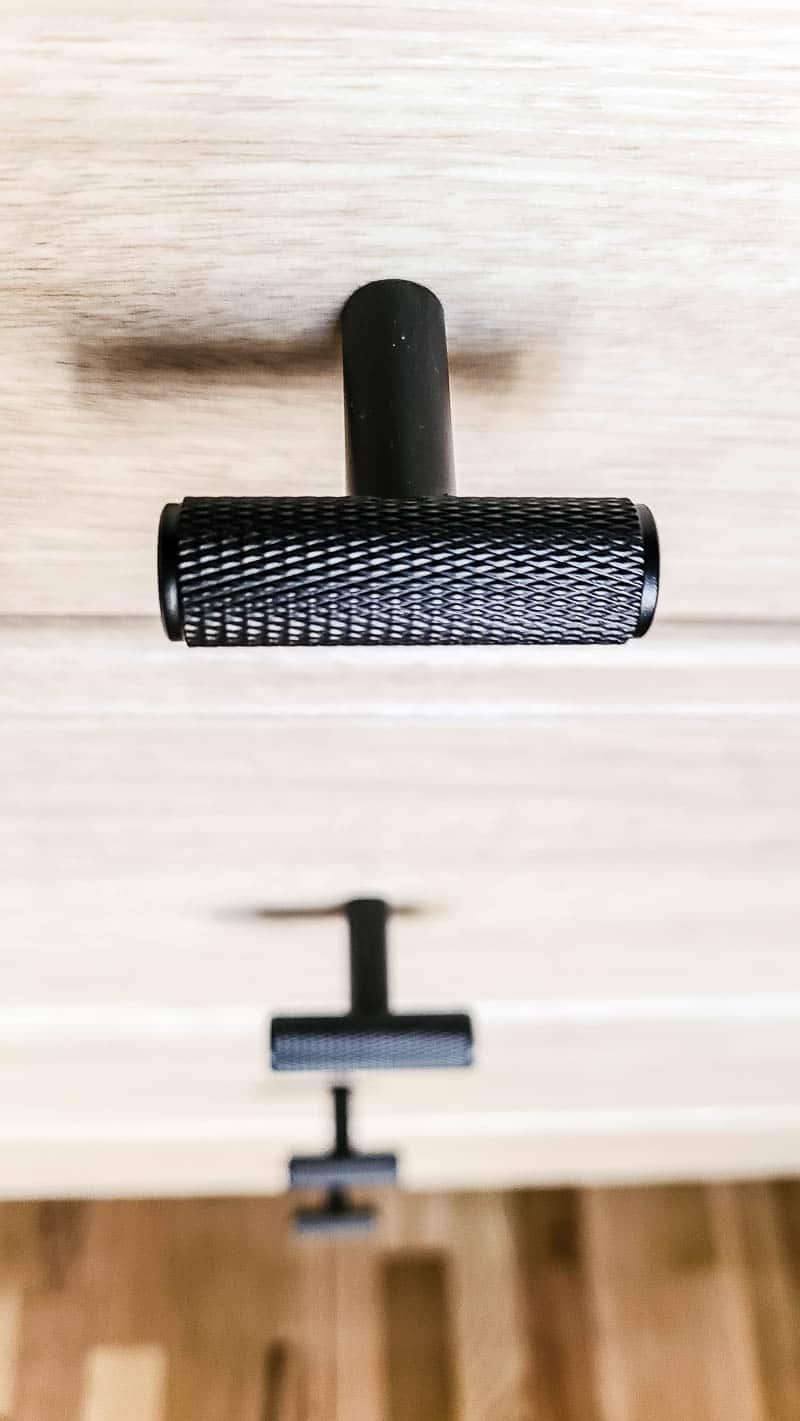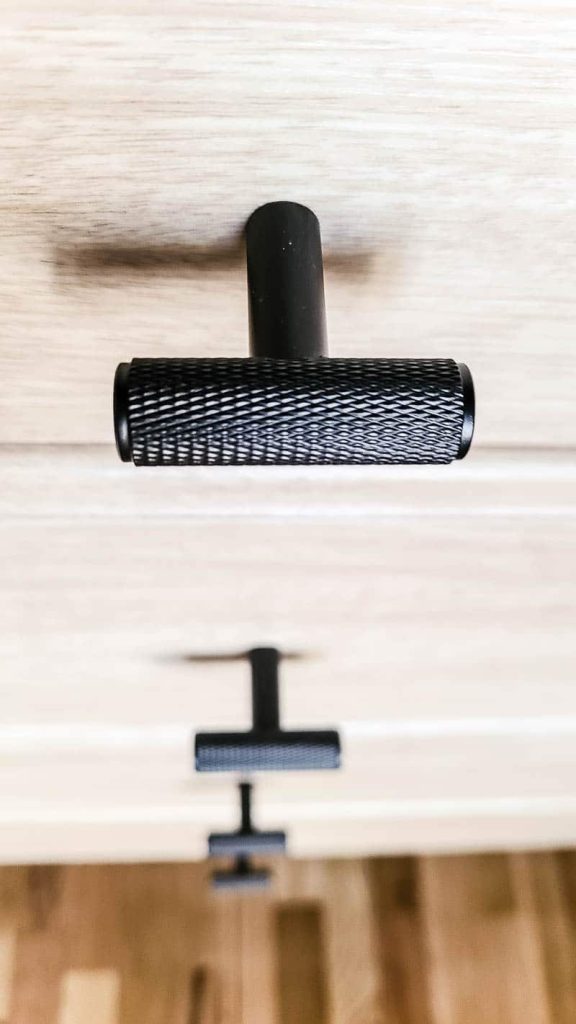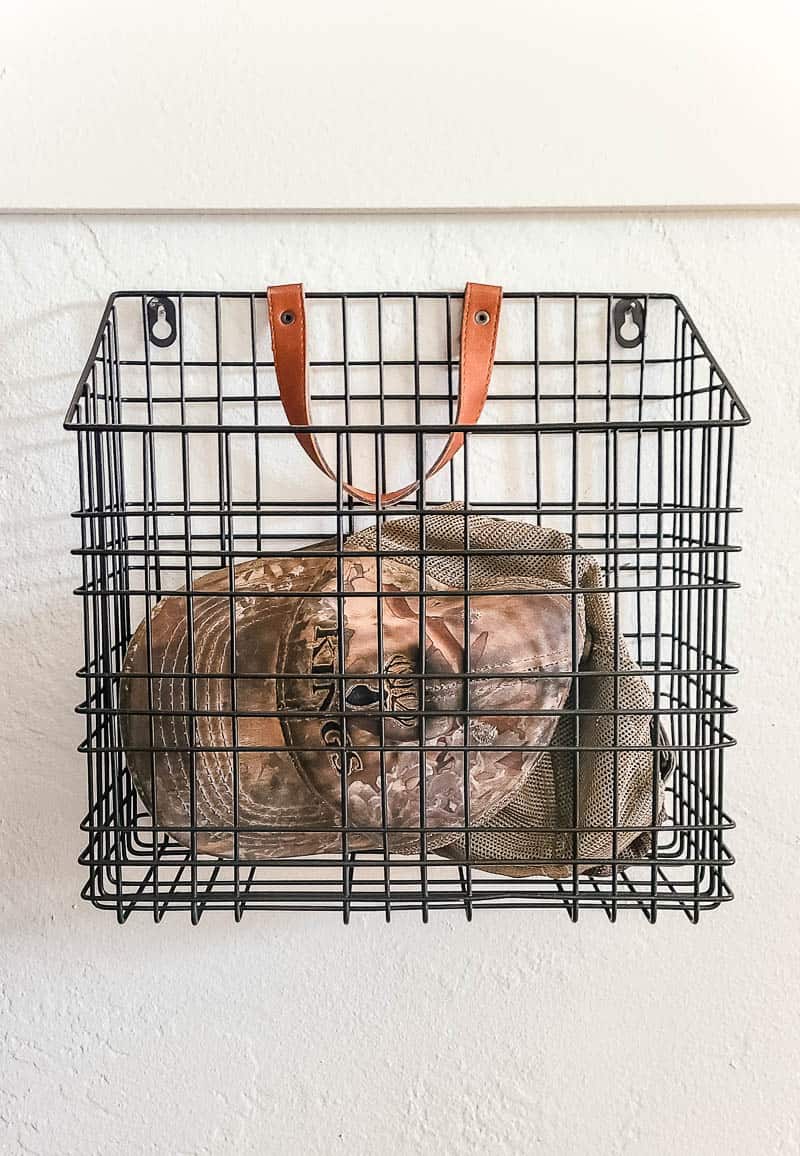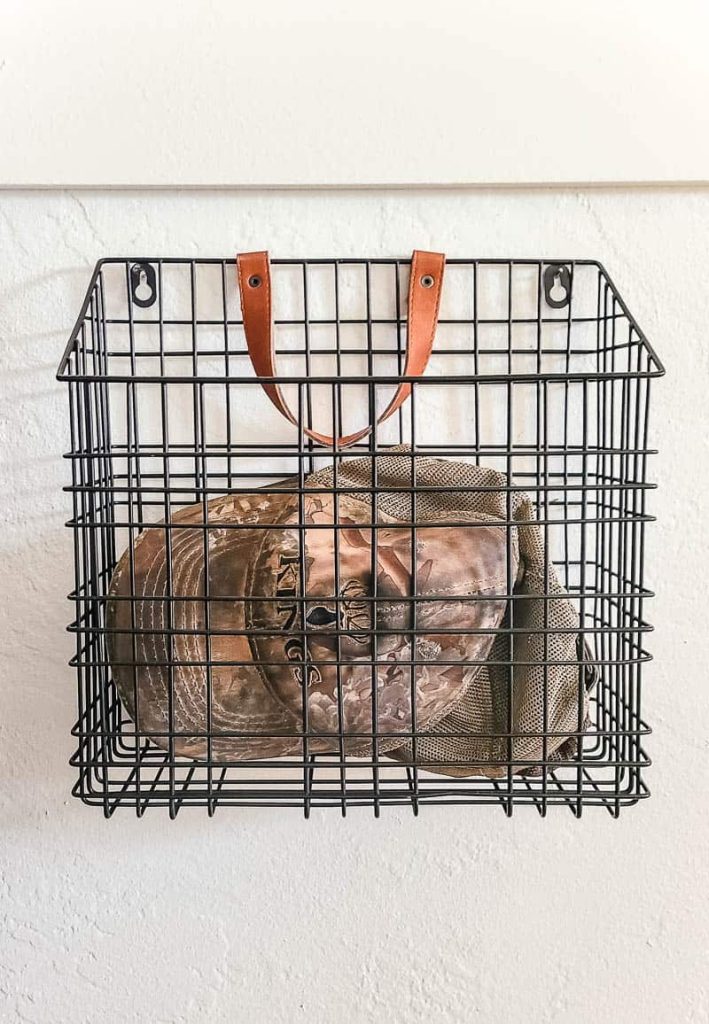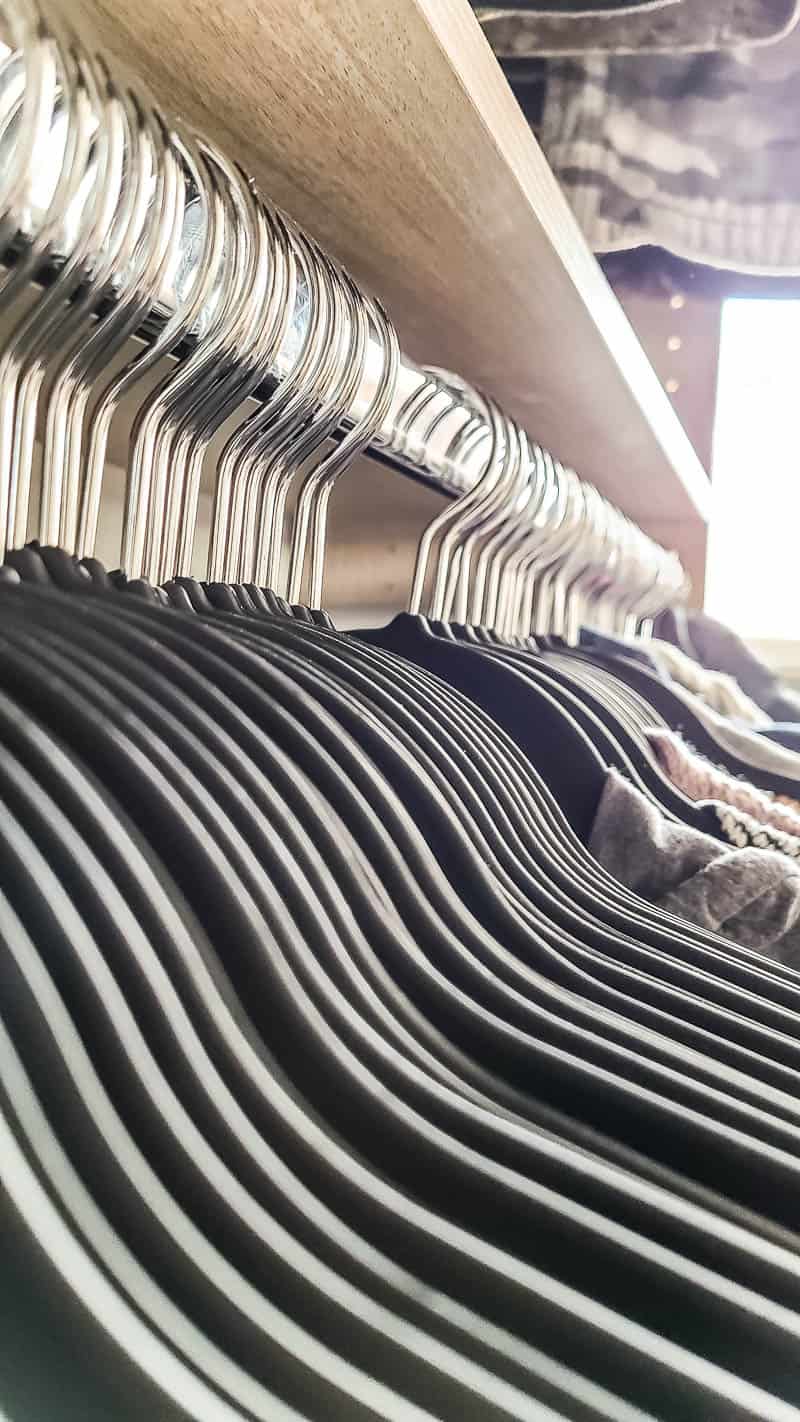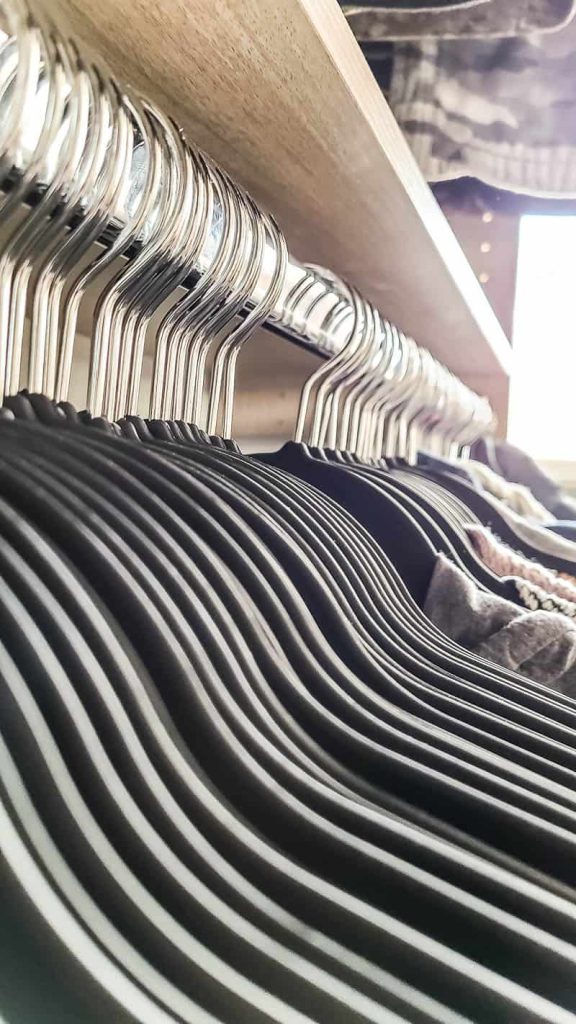 One of my favorite things we added was the hanging wire basket on the wall (under the window) for Logan's hats. It's the perfect spot.
One thing that I am so glad we splurged for was new hangers! I was hesitant to spend the money, but it was so worth it. It makes the closet feel so much better with all matching hangers. And you definitely have more room with the slim profile of these ones.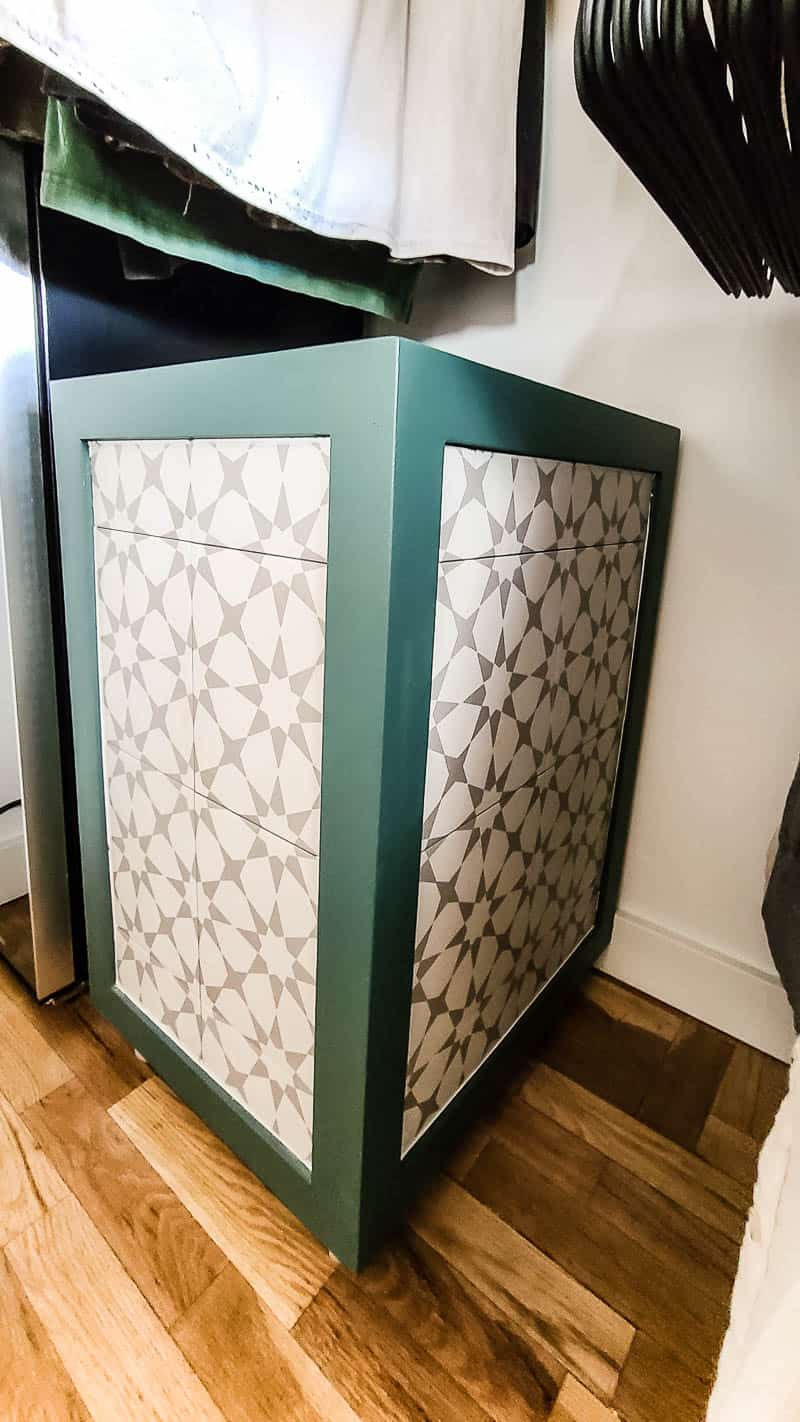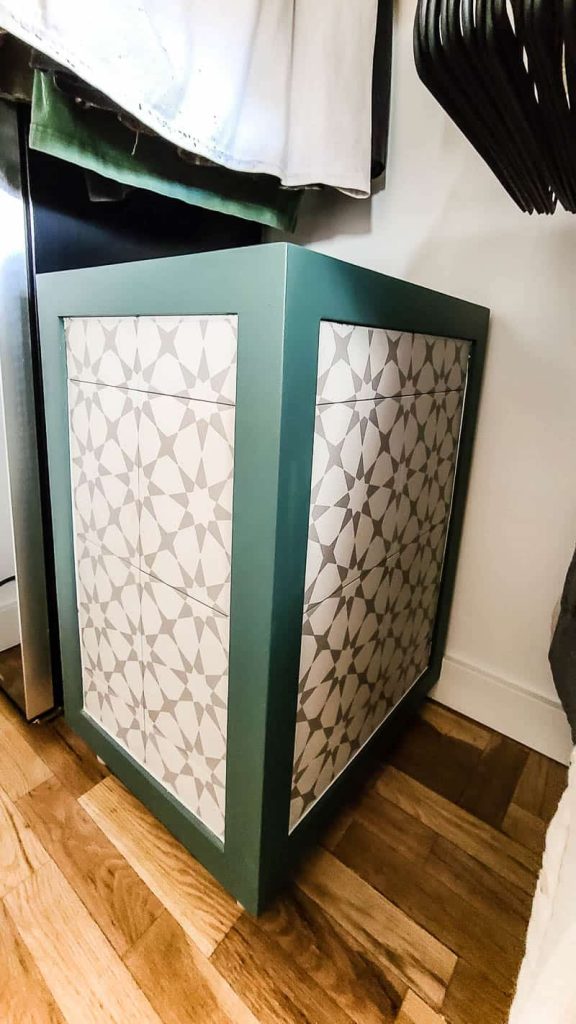 Something that was really important to me was to have enough room in the l shaped closet for this gorgeous DIY tiled hamper that we made a couple of years ago. It works perfectly here, don't you think?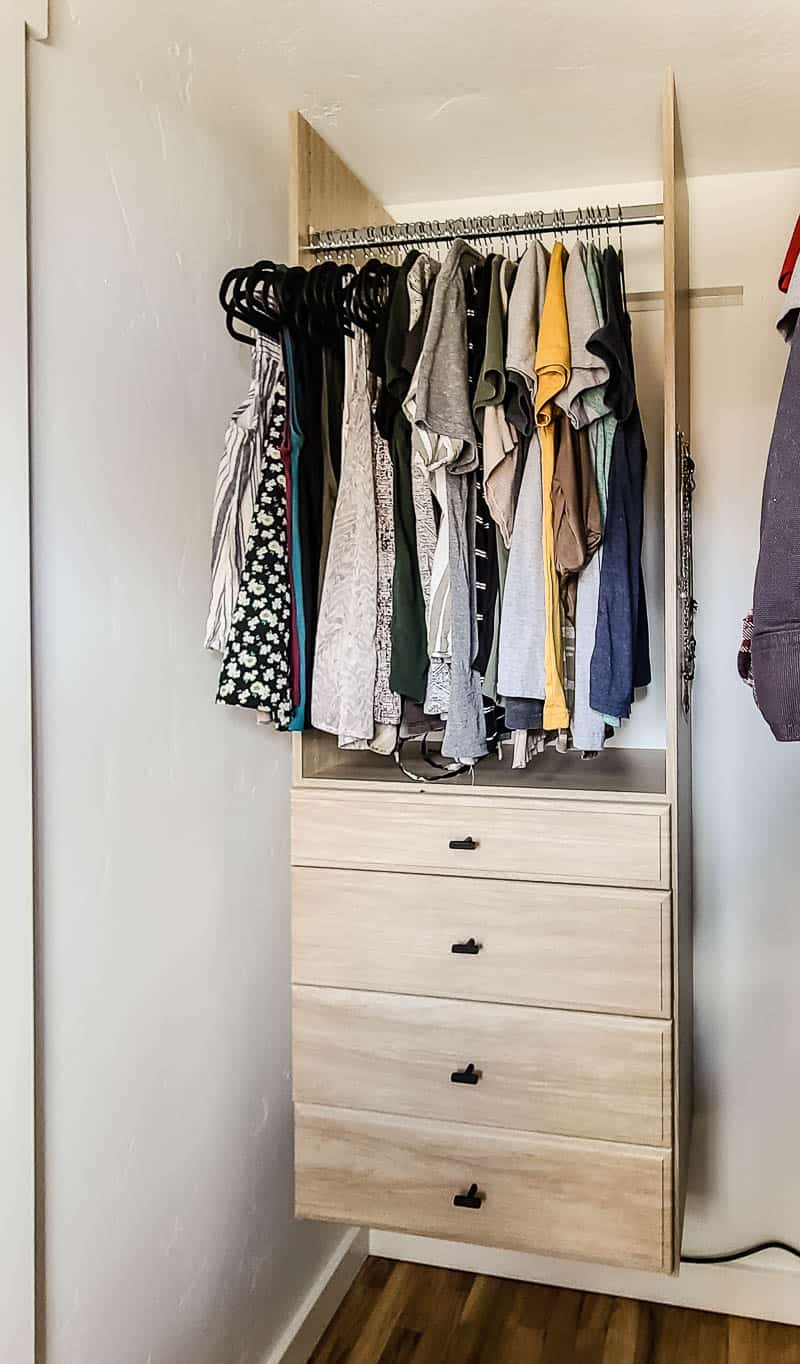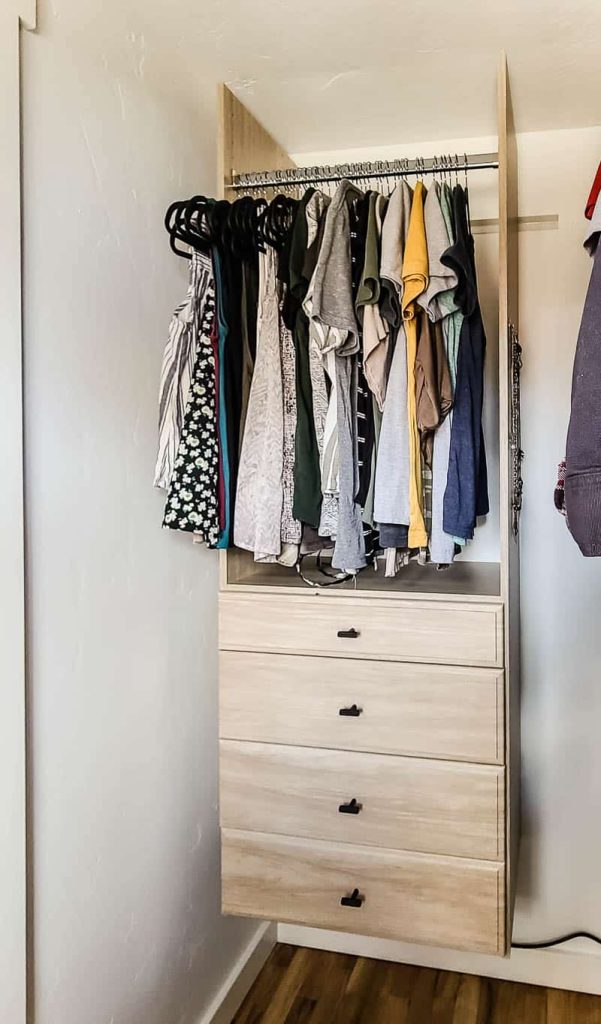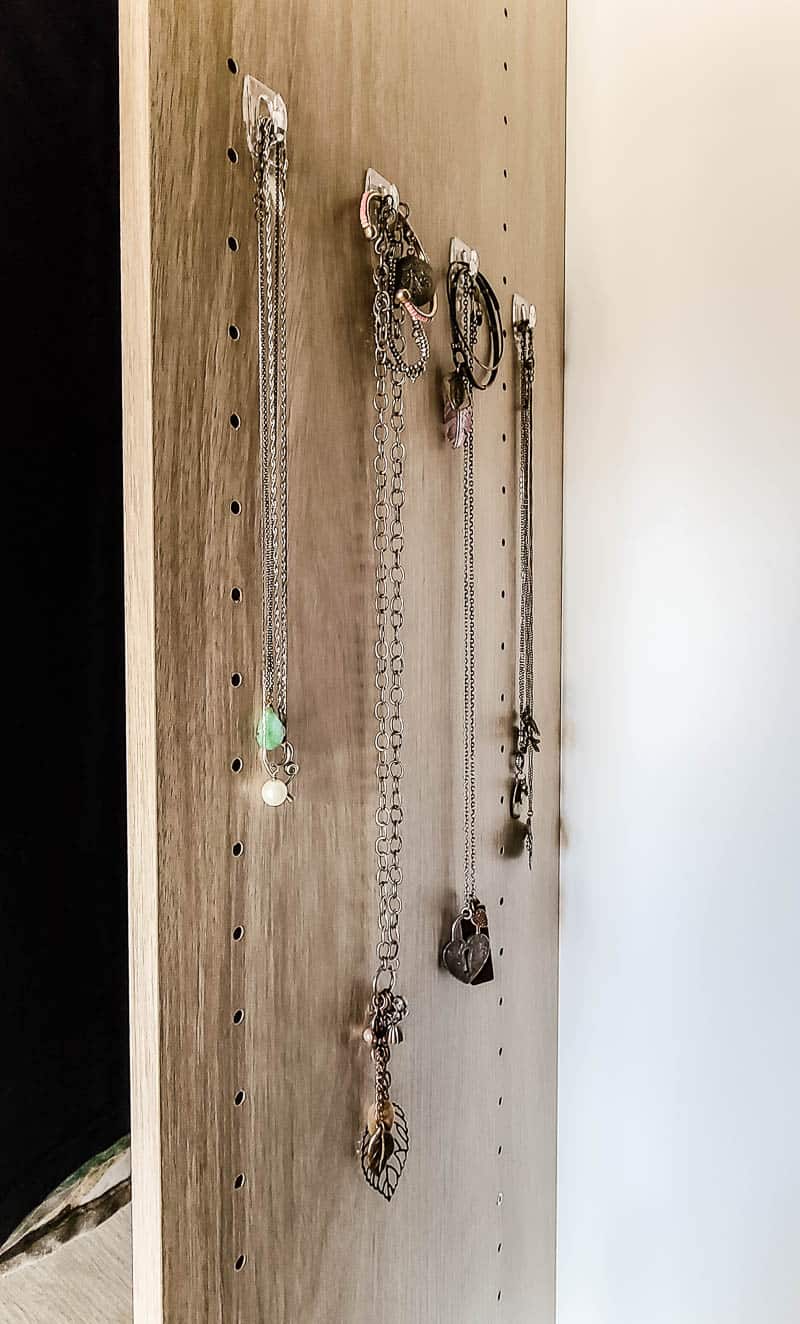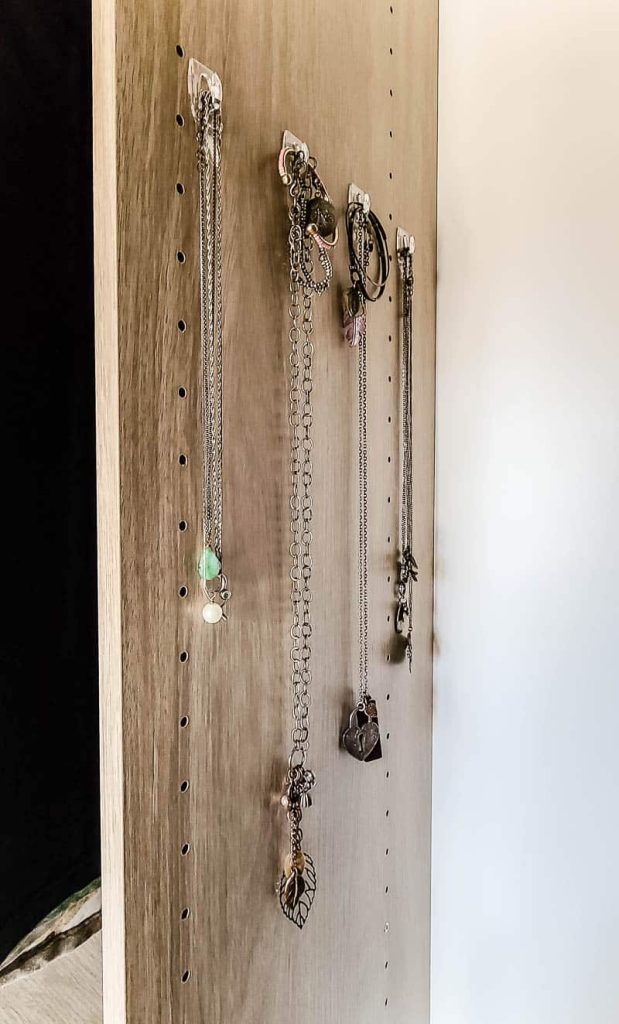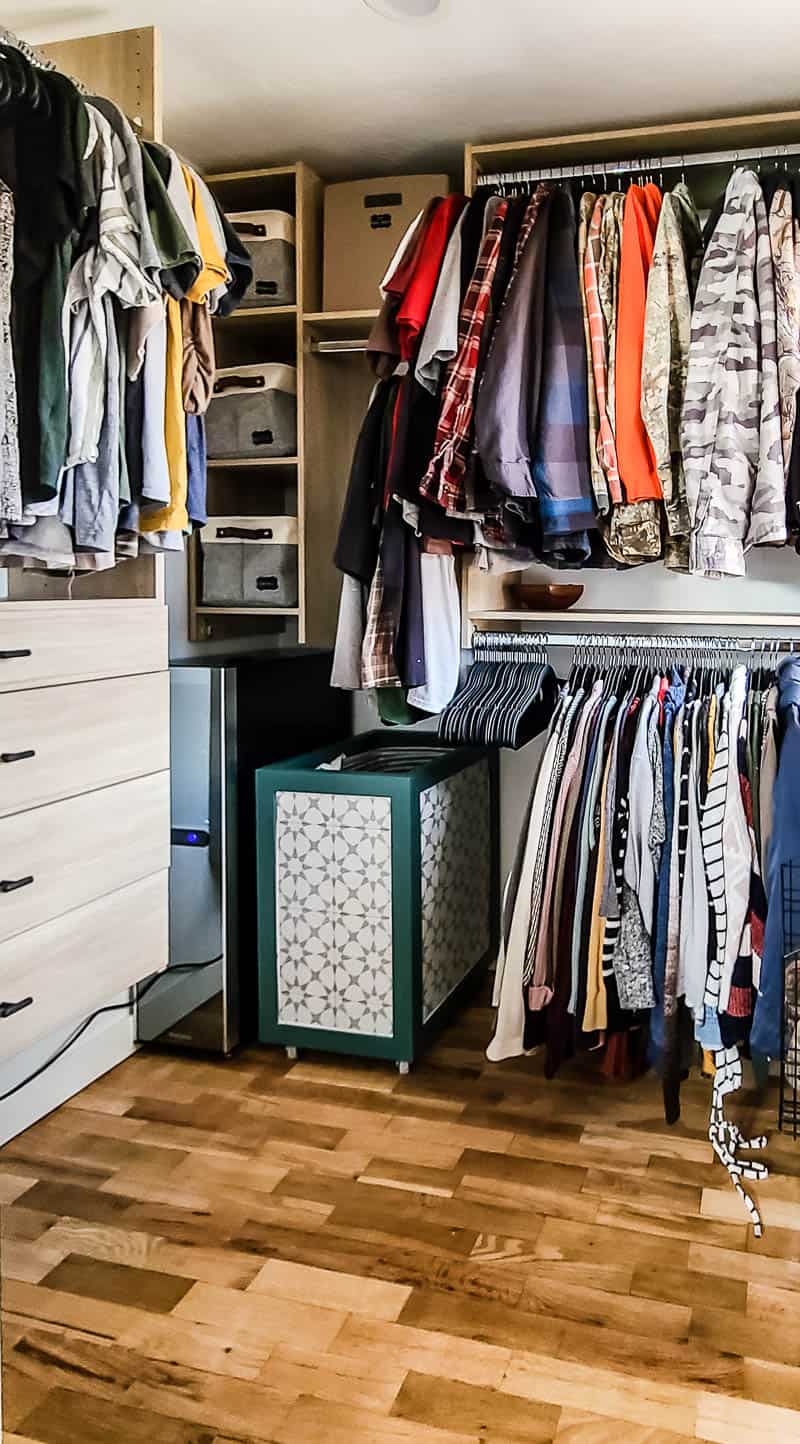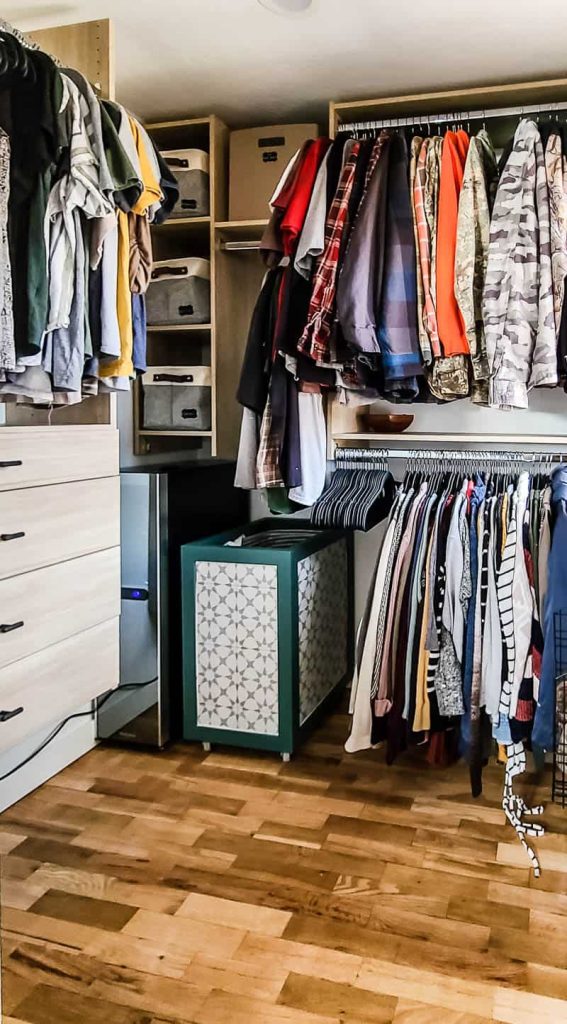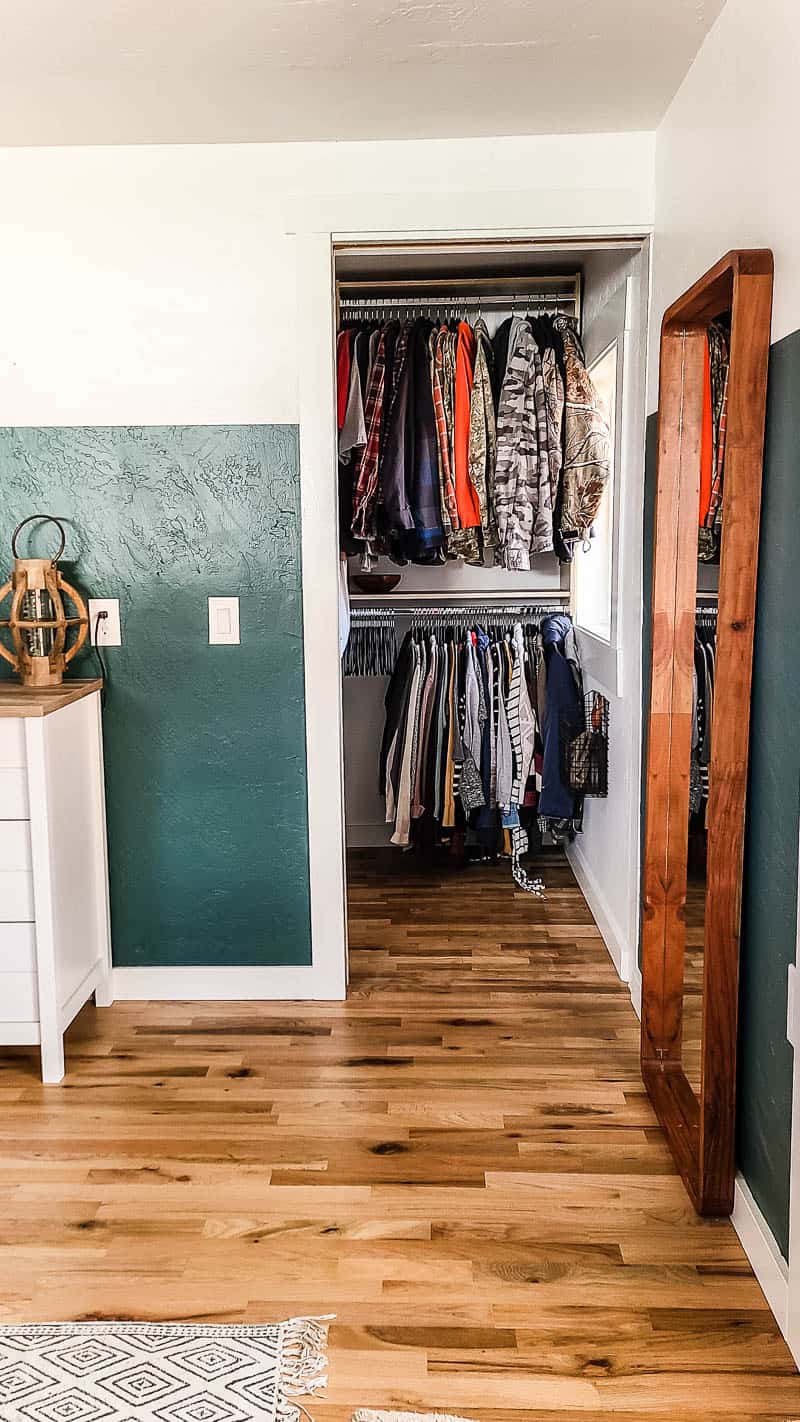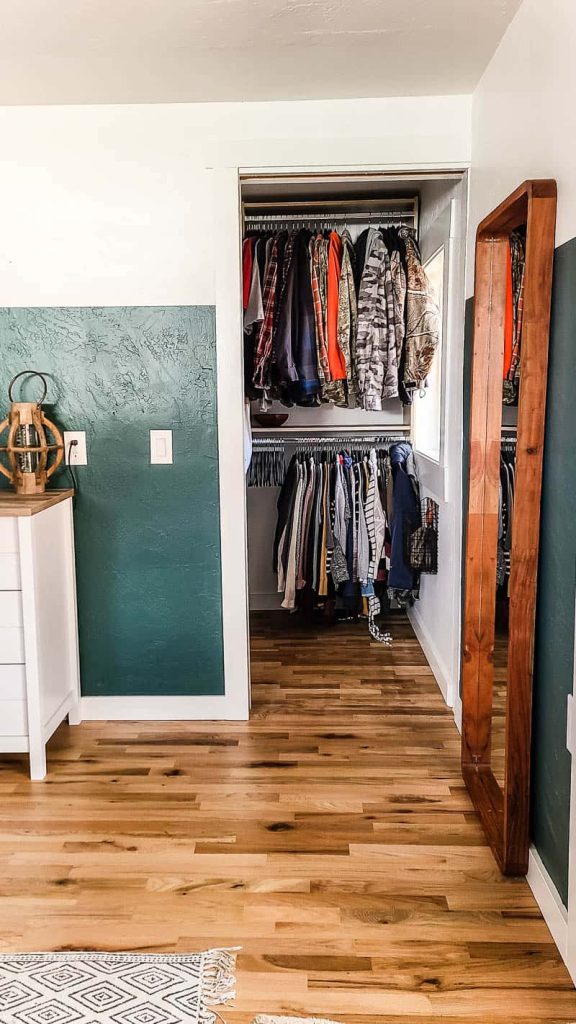 So glad that we found a way to create a custom look in our small l shaped closet that totally looks custom! Now, someone just tell me why we waited so long to make it happen?!