Console tables are perfect to use in your entryway, but what's the best way to decorate them? Check out these 25 entryway table decor ideas for decorating your console table.
Console tables can be used anywhere in your home. In the dining room for storage, behind your sofa, in your hallway, or in your living room under your TV, but they are perfect to place in your entryway!
A console table in the entryway creates a warm welcome for guests and can serve a practical purpose for you.
You can use your entryway table as a drop zone for keys, mail, and other items you need to set down as you come in the door.
There are so many ways to decorate an entryway table! Using seasonal decor is one of the most popular ways. Displaying family heirlooms and favorite decor items is another.
No matter what your design style is, you can style your console table decor to fit. Check out these 25 entryway table decor ideas to inspire you to decorate yours!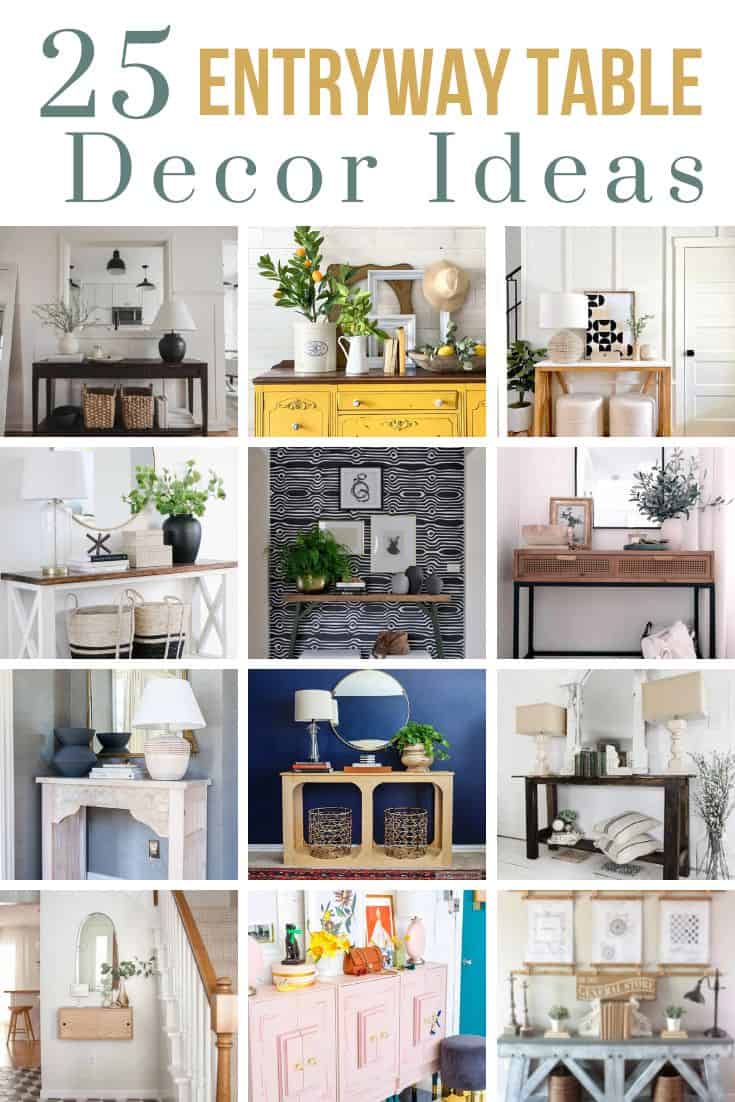 Console Table Decor Ideas
Which of these console table decor ideas in entryways is your favorite?
Let us know in the comments below!