A table is a great way to add a surface behind a sofa for setting drinks, charging devices, and adding decor to your space. Check out these sofa table decorating ideas to inspire you to add one to your living room!
We added a sofa table behind our large sectional. The sectional is BIG and it's hard to reach the coffee table or end table when you are sitting in the middle.
The narrow sofa table gives us a place to set drinks and charge our devices without having to get up to get them from the side table or coffee table.
I'm also able to work while relaxing on the sofa and I can plug in my laptop using the outlet in the sofa table. It's a win for our family.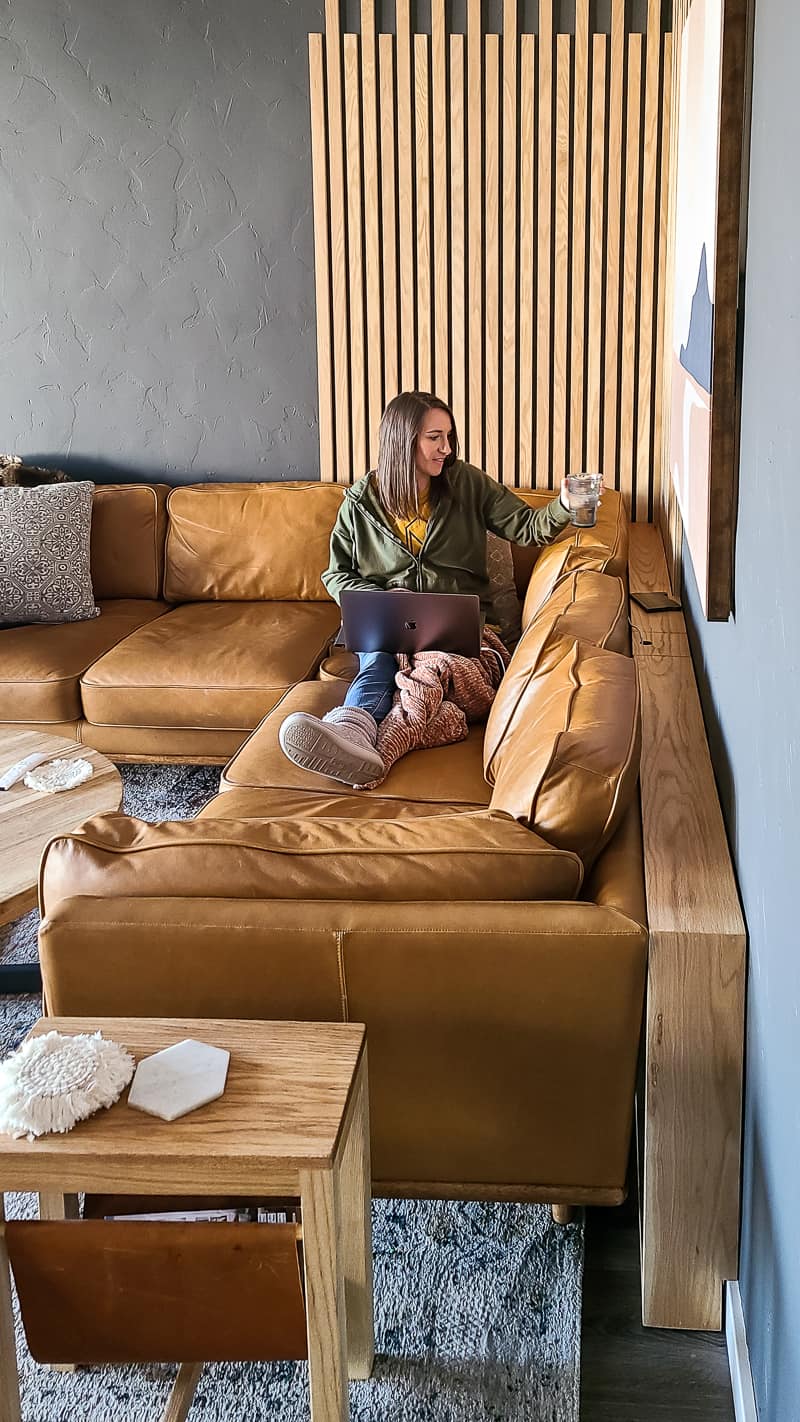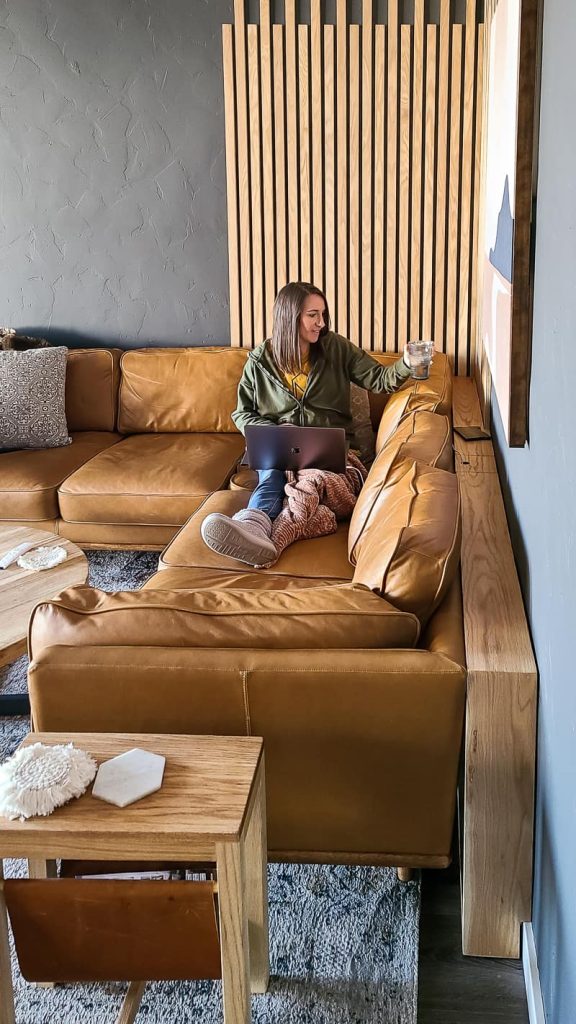 I haven't added any decor yet because (1) it is skinny and (2) with two little ones that still like to jump on the couch, I'm too afraid things will get knocked over. Adding sofa table decor will have to wait.
What can you use a sofa table for?
Task lighting – add lamps for reading and brightening up the room
A place to set drinks – It's always great to have a surface to set down your drink
Display decorative items – there are so many ways to add home decor to a sofa table, like vases for fresh or faux flowers, photo frames, or candles
Round up things like remote controls and other electronic devices
There are lots of great ways to add decor to your sofa table. Let's take a look at these best ways to decorate a sofa table!
This article contains affiliate links, but nothing that I wouldn't wholeheartedly recommend anyway! Read my full disclosure here.
Sofa Table Decorating Ideas
Are you inspired to start decorating your sofa table? A small table is a perfect addition to the back of the sofa in your living room.
There's no wrong way to decorate it! Add your own personal touch with family photos, a piece of art, or a faux plant. There are so many different ways to make it your own! If you have more a modern design, you may want to go for a clean look with less decor.
Still need to purchase a sofa table for your living room? Here are some of my favorites!
Which of these sofa table ideas is your favorite?
Let us know in the comments!