Do you want to create a cozy patio or outdoor dining oasis and don't know where to start? Here are 5 things you need to add some cozy vibes to your patio this season!
For your convenience, all sources are linked at the bottom of this article.
If you're new here, you may not know that we're completely transforming out huge backyard this year. You can check out our family friendly backyard plans here!
We're sharing the progress on the big project in real time over on our Instagram page, so be sure to follow along there!
Today we're sharing our first backyard space reveal – our cozy patio & outdoor dining area. We focused on this space first so that we can start enjoying the backyard immediately with some seating & outdoor dining furniture. We'll definitely be eating our fair share of dinners out here this Fall.
With not much prep required, this cozy patio space came together pretty quickly once we decided on & ordered the new furniture and decor.
Want to see our other renovation projects? Check out our full home tour here!
Do you want to see more of our big backyard makeover??
Our Outdoor Patio Space: Before Pictures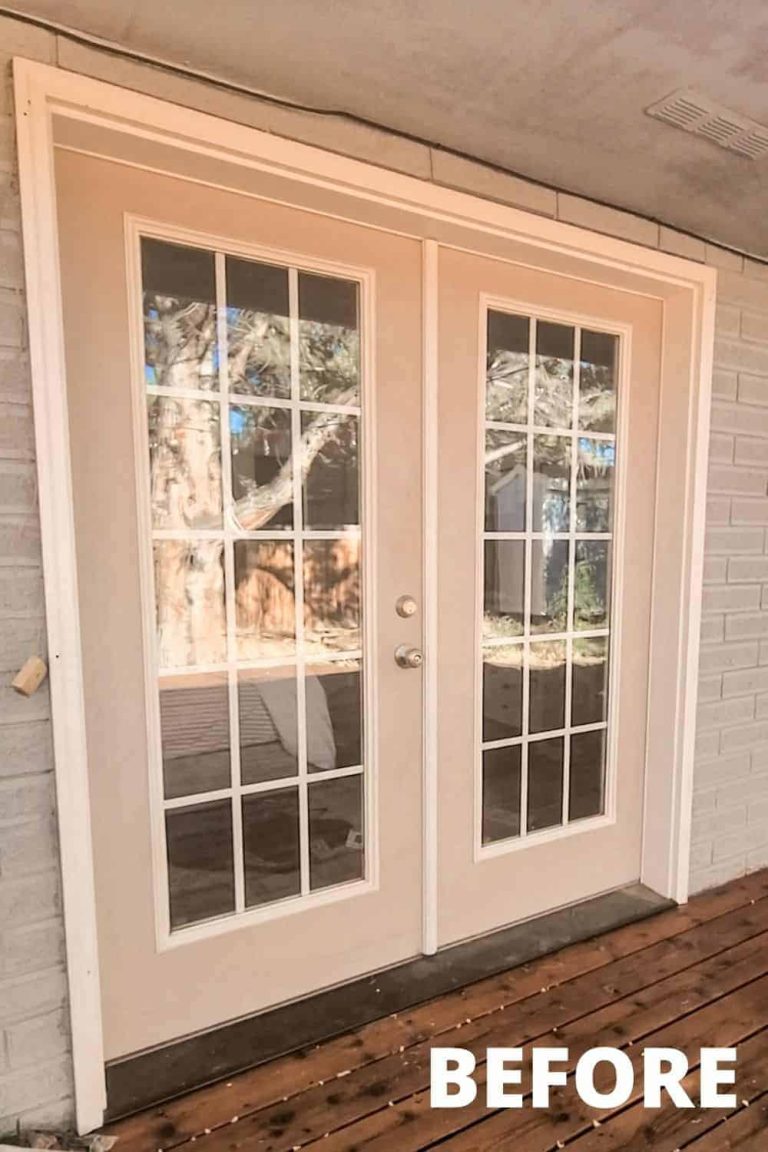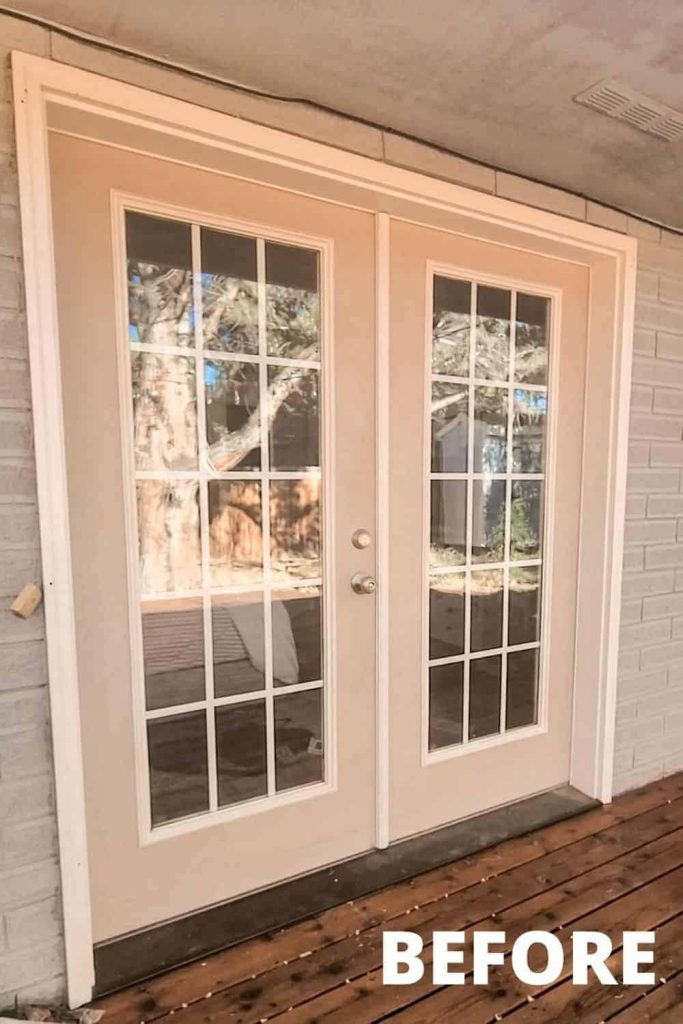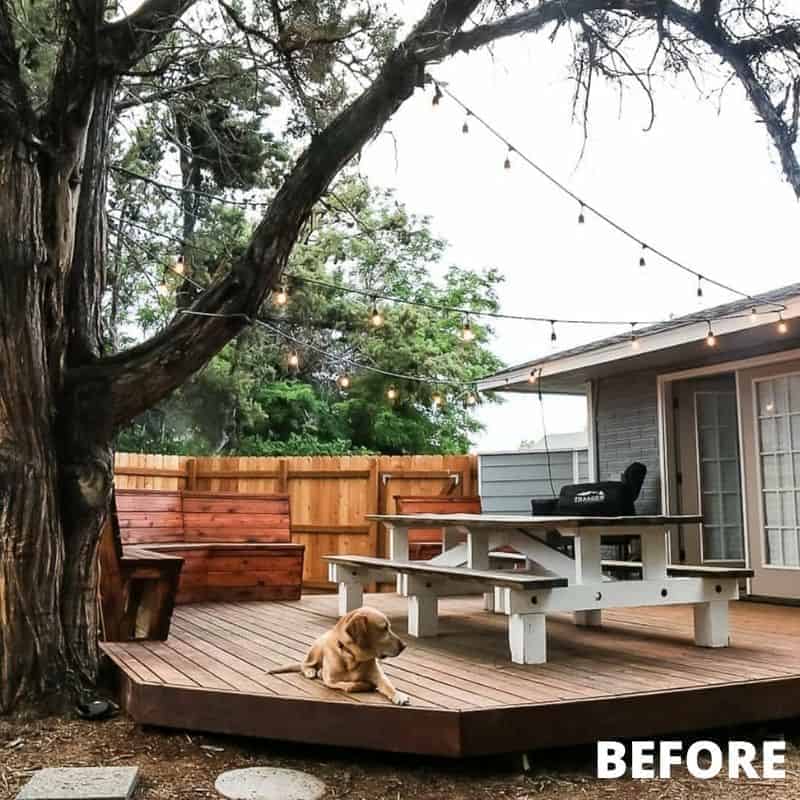 This cozy patio reveal contains affiliate links, but nothing that I wouldn't wholeheartedly recommend anyway! Read my full disclosure here.
Getting Ready for Our Cozy Patio Makeover!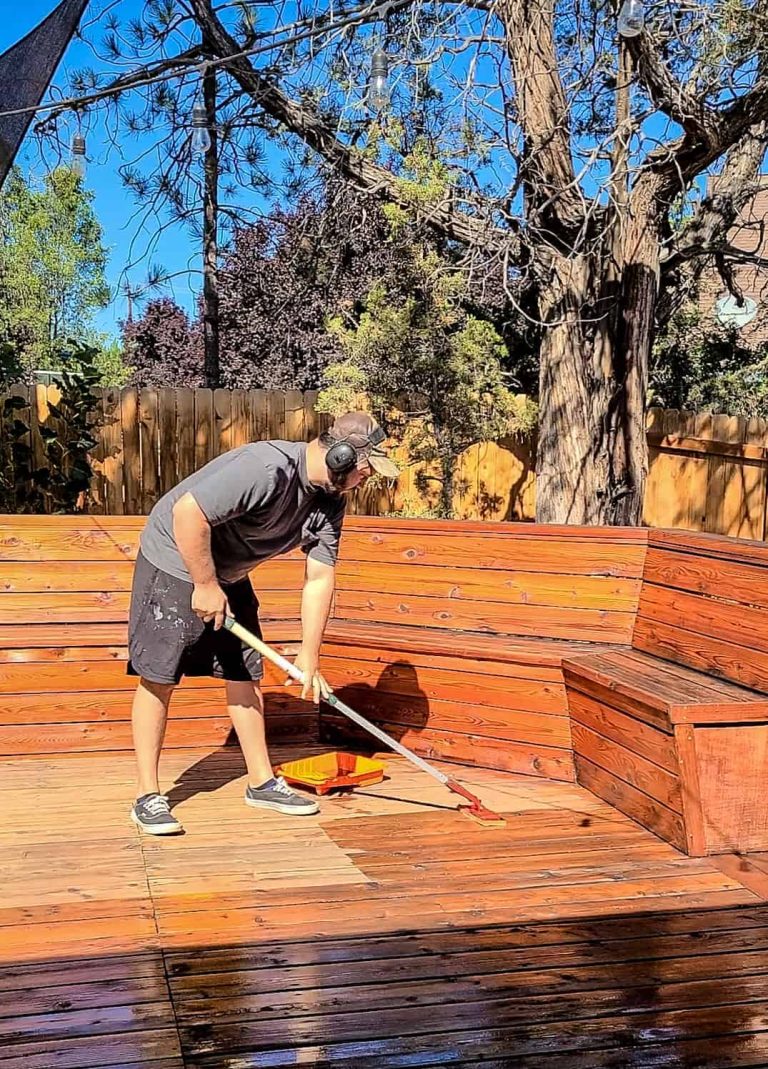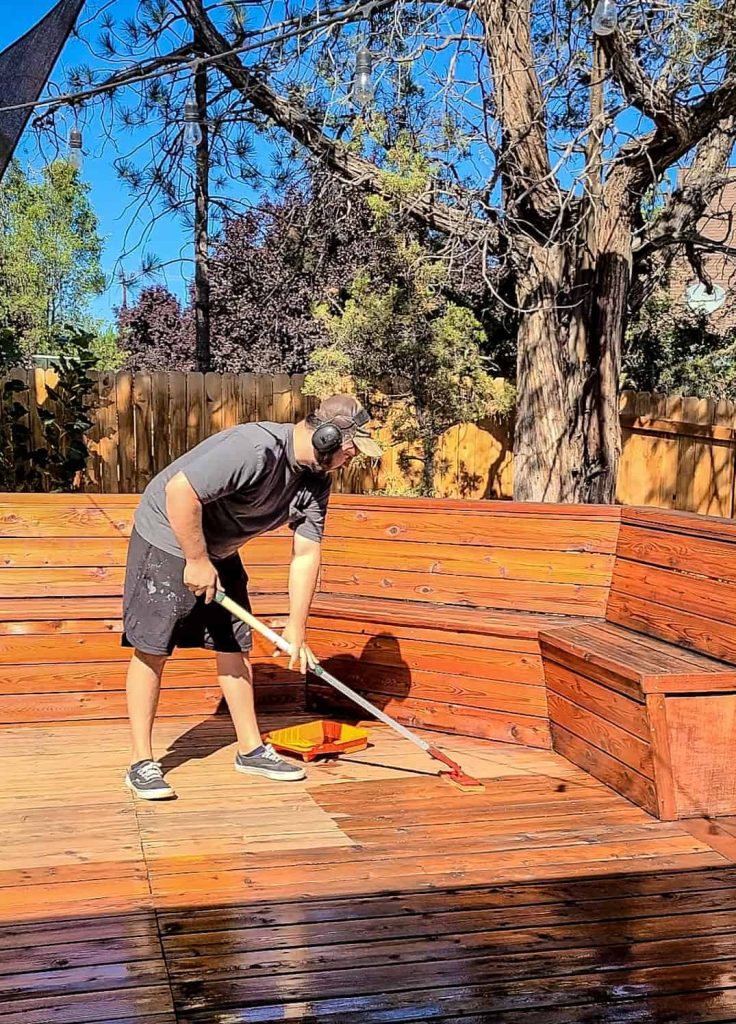 Reapplied deck oil
We added a fresh coat of Penofin oil to the deck, which should be done every year or two for maintenance. We love this oil because you don't have to sand or strip the previous layers of oil to reapply once you've refinished it!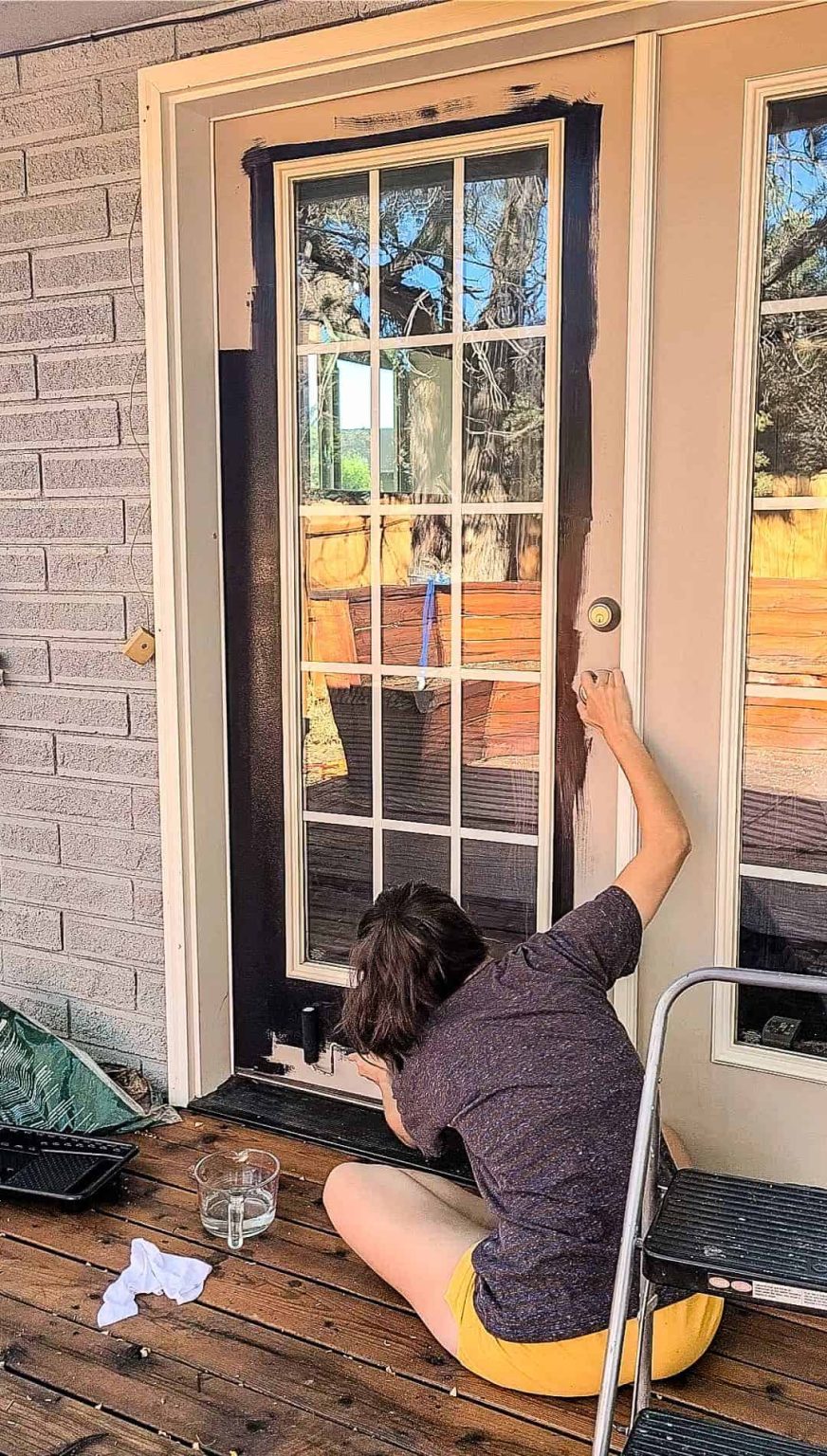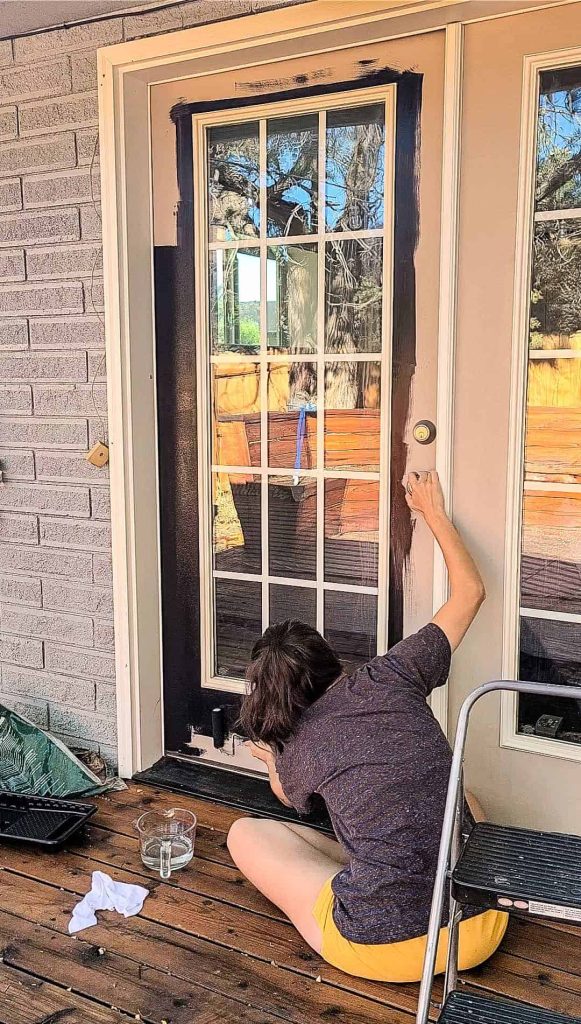 Painted french doors black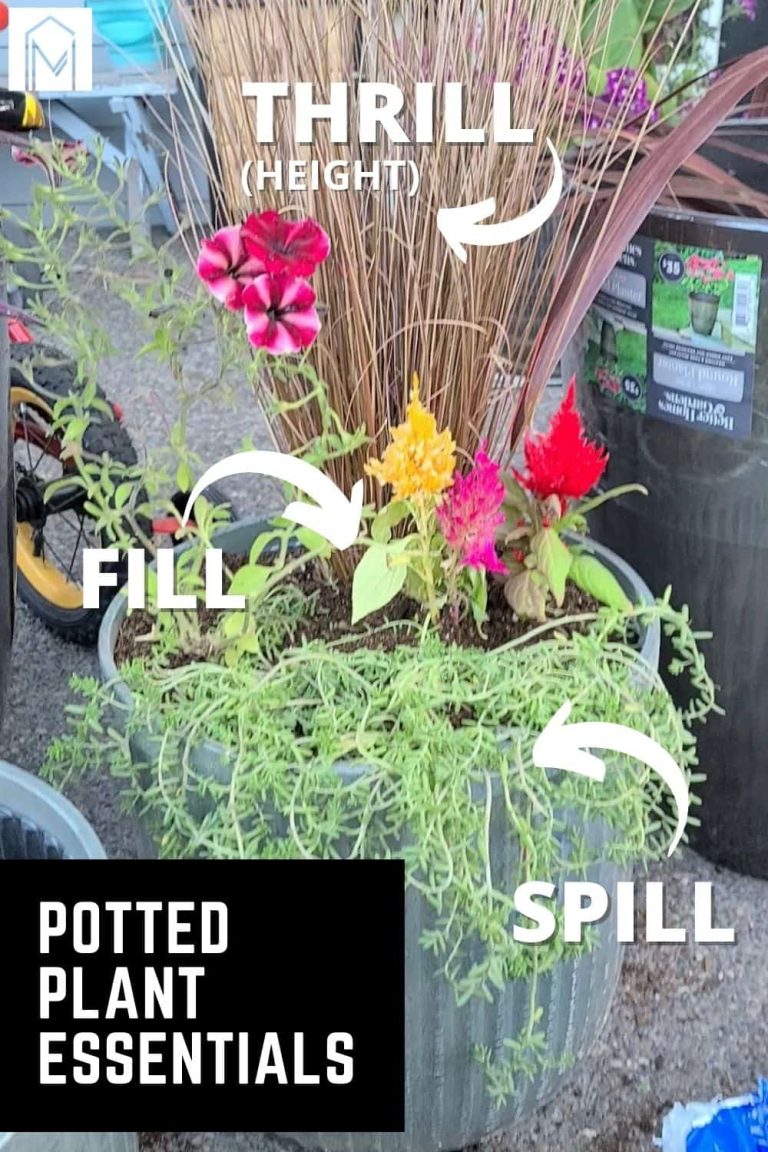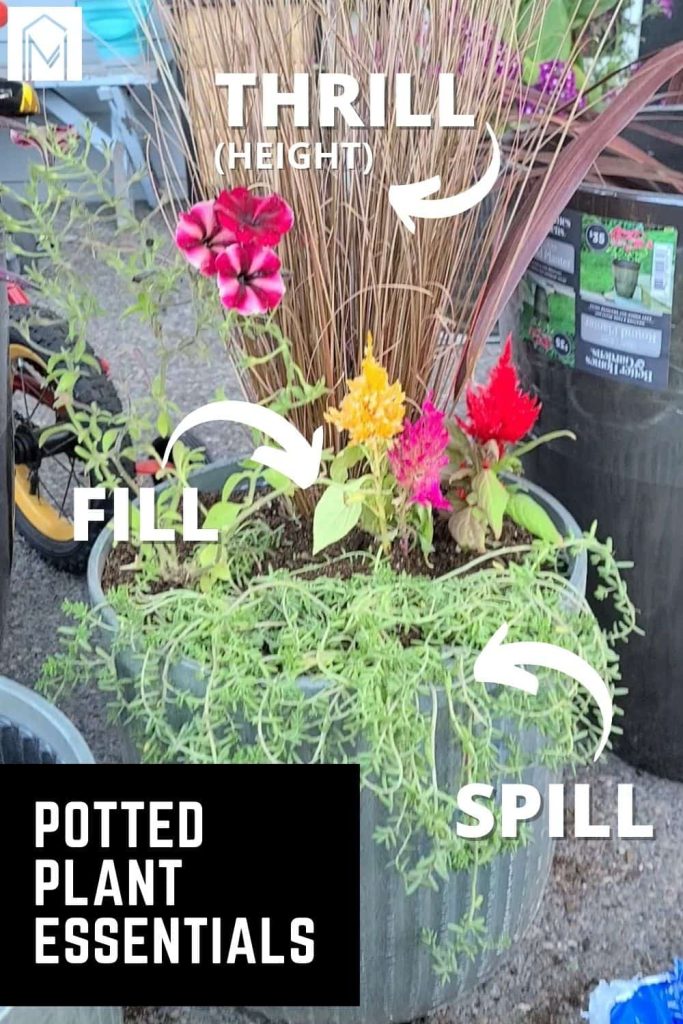 Created our own potted plant arrangements
We scored these gorgeous plastic pots for a GREAT price and put together our own potted plants to add some life to the cozy patio.
Since it was the end of the season, the plants were all 50% off!
When arranging your own container plants, there are three things you need to buy:
Thrill – something that gives the container some height
Fill – to fill in around the pot with flowers
Spill – a cascading plant that spills over the edge of the pot
These little planter inserts are a GENIUS invention! You don't have to fill the pot all the way, which helps save money and they aren't as heavy! It also helps prevent root rot for your plants. Well worth it.
Ready to See Our Cozy Patio Reveal?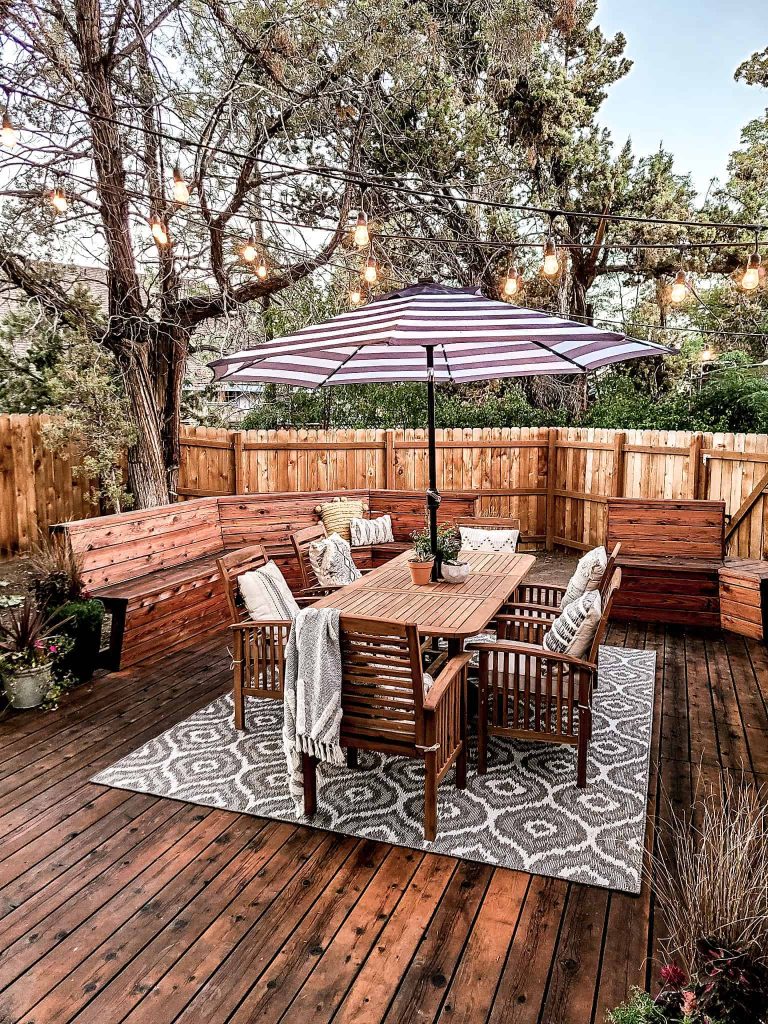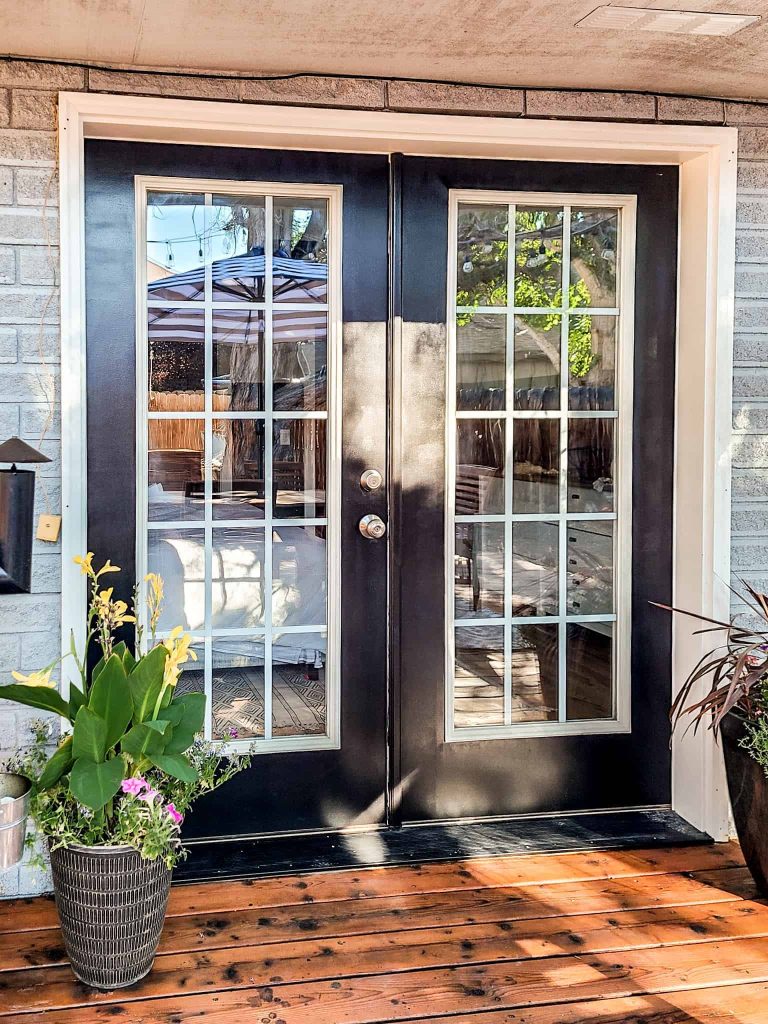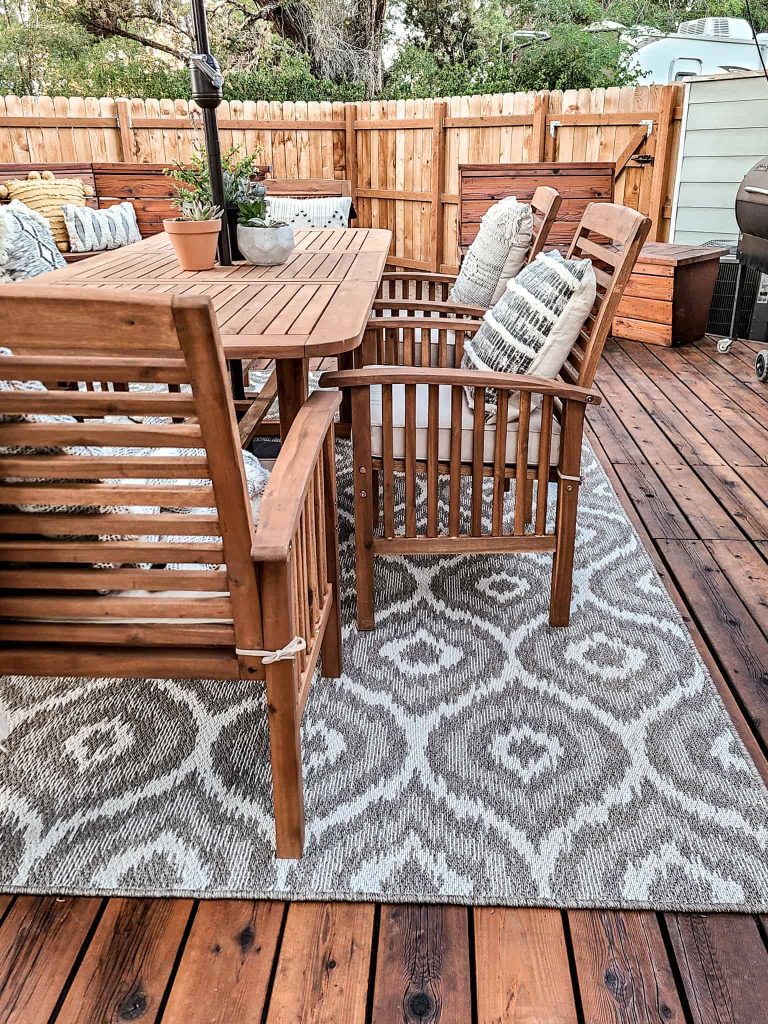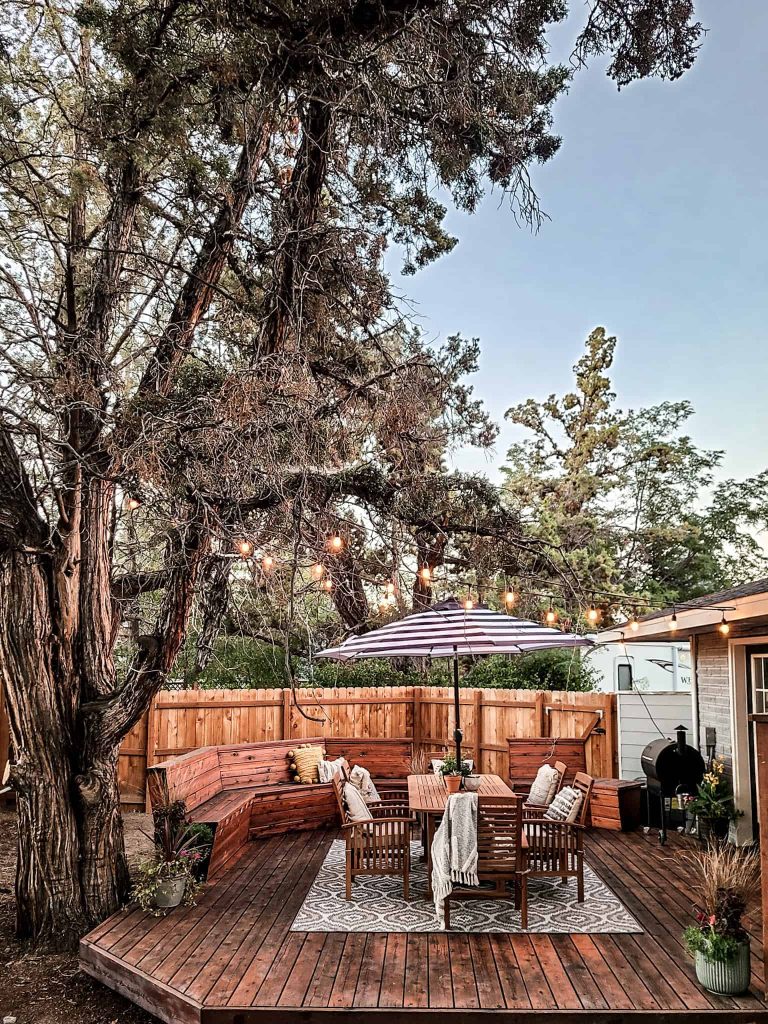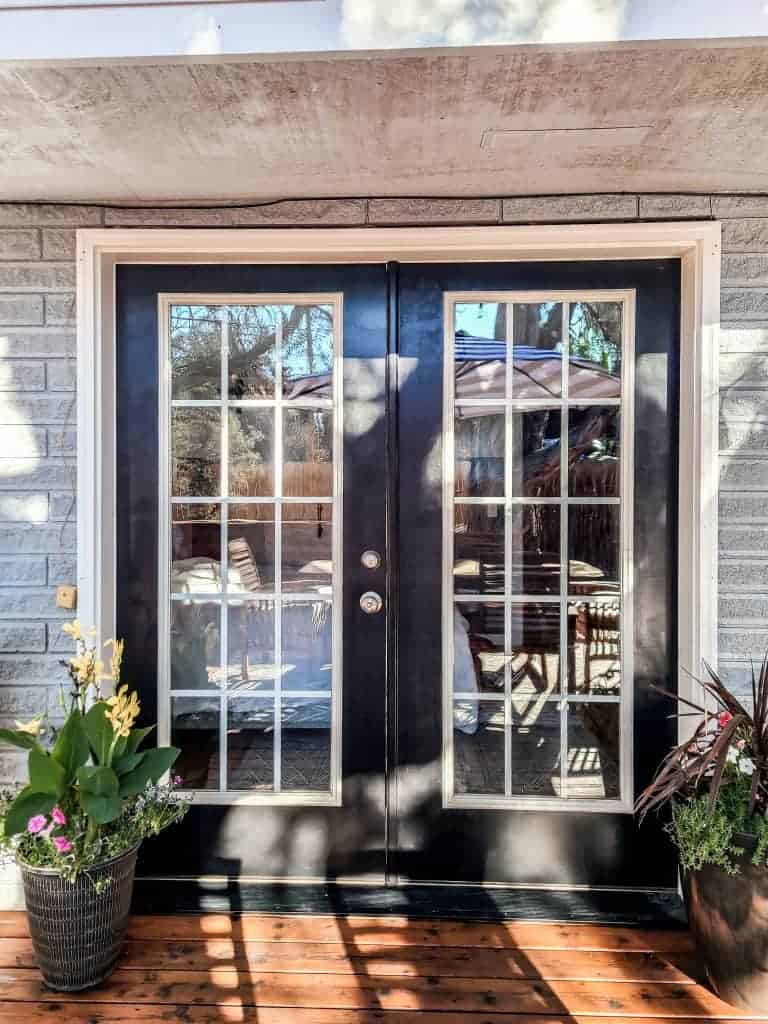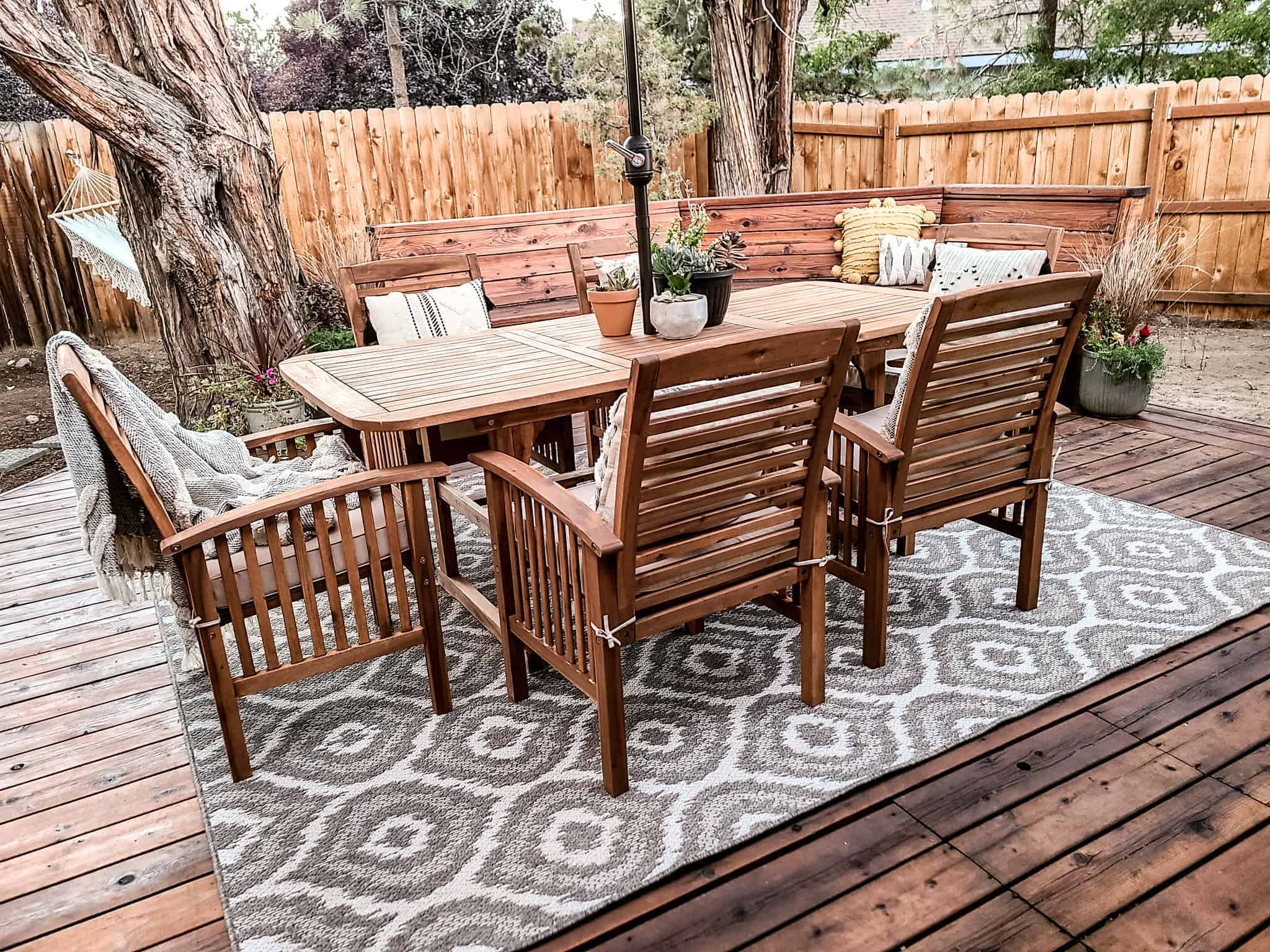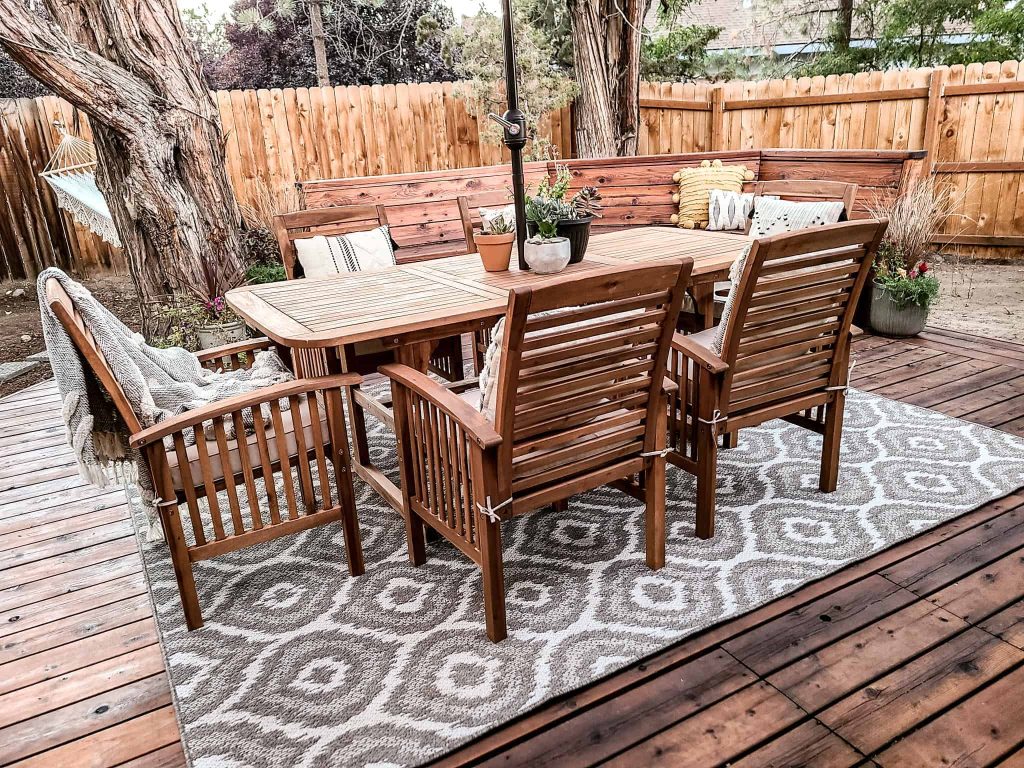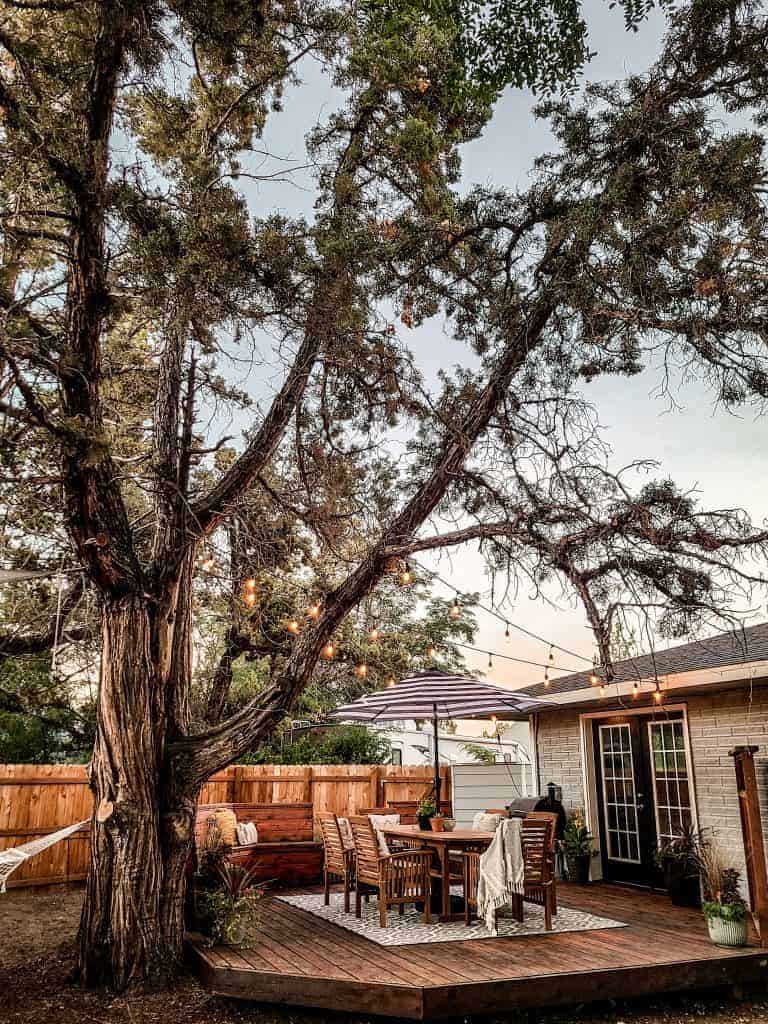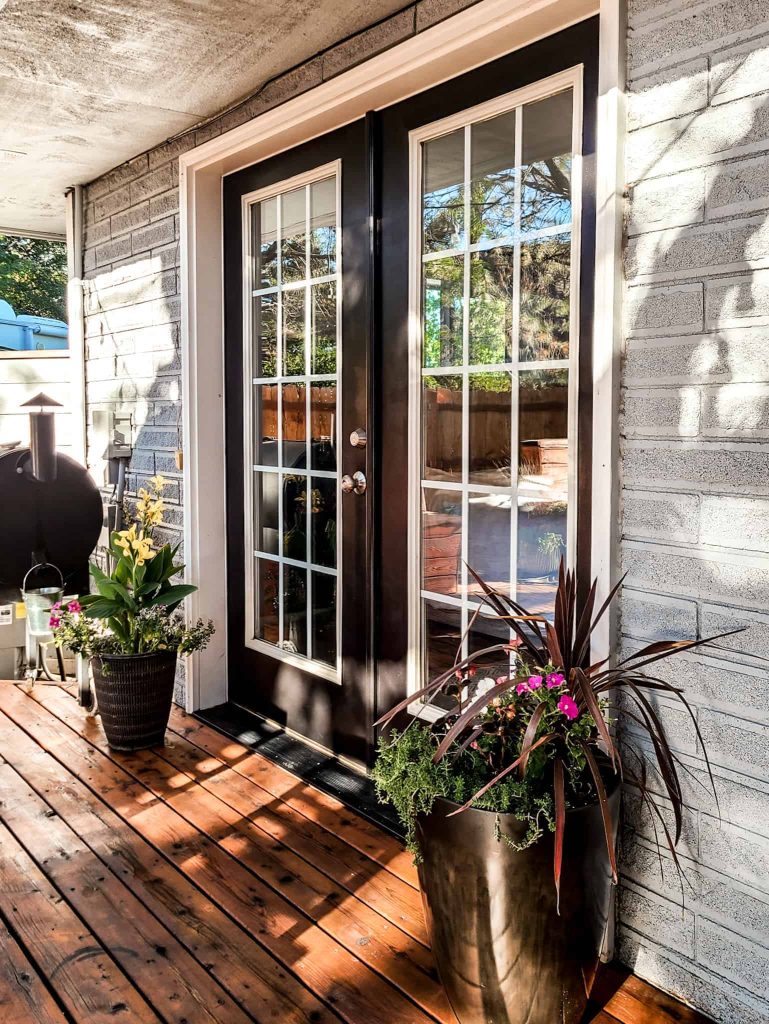 4 Essential Elements for a Cozy Patio Space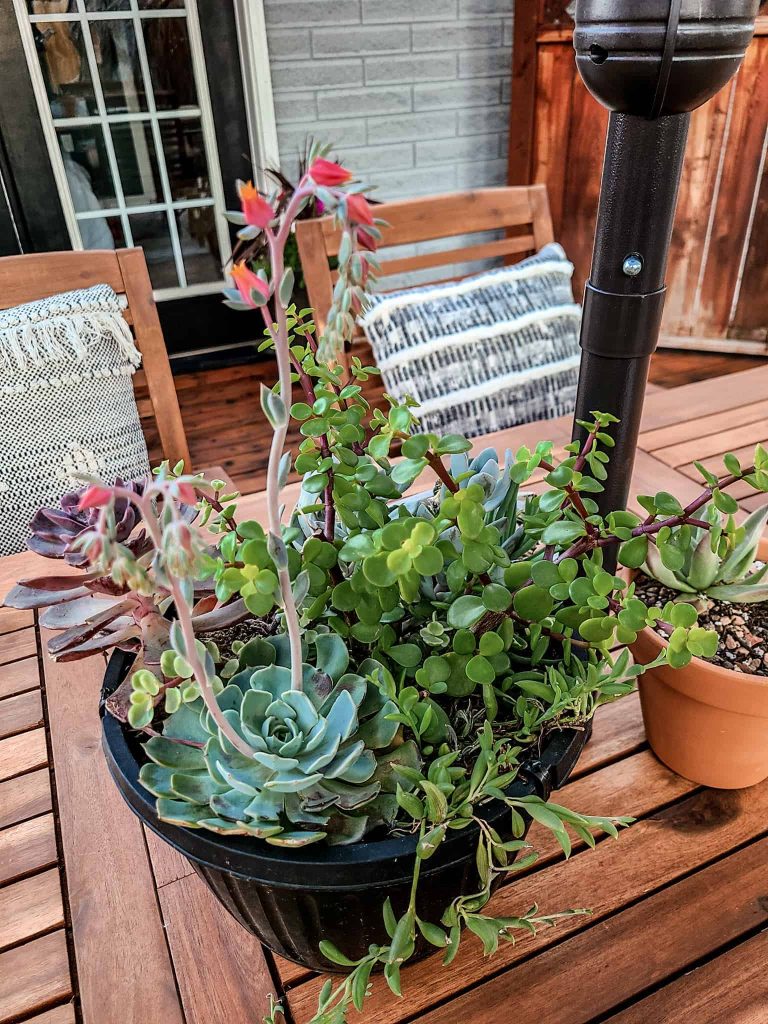 1. Plants
Plants definitely have a way of adding life to any bland space! Especially since we're not finished with landscaping in our backyard, adding potted plants to the cozy patio area was a necessity.
In addition to bigger containers with flowers, don't forget to grab some small plants for your dining table.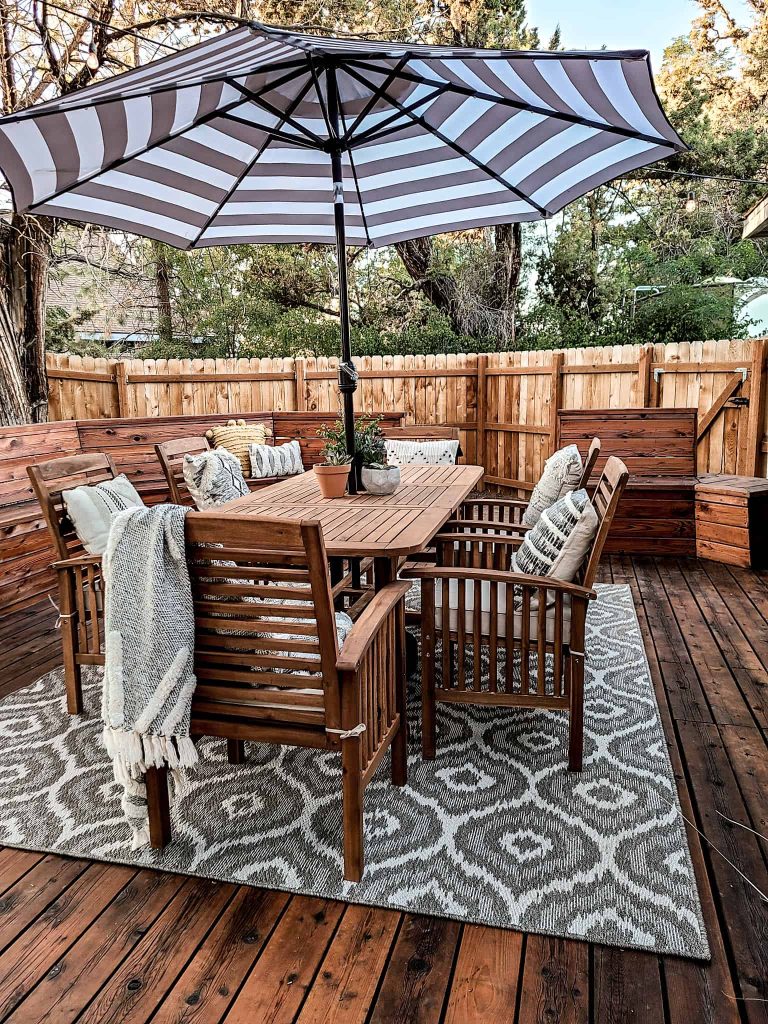 2. Outdoor Rug
I think the biggest difference back here to really cozy the patio up was adding a beautiful outdoor rug. It really helps with defining the space and adding some texture and color. It's also great to break up all of the wood tones.
3. Pillows & Blankets
Layering in cozy textiles, like pillows and blankets, goes a long way toward creating lots of cozy vibes. I also love the boho patterns that the textiles bring in.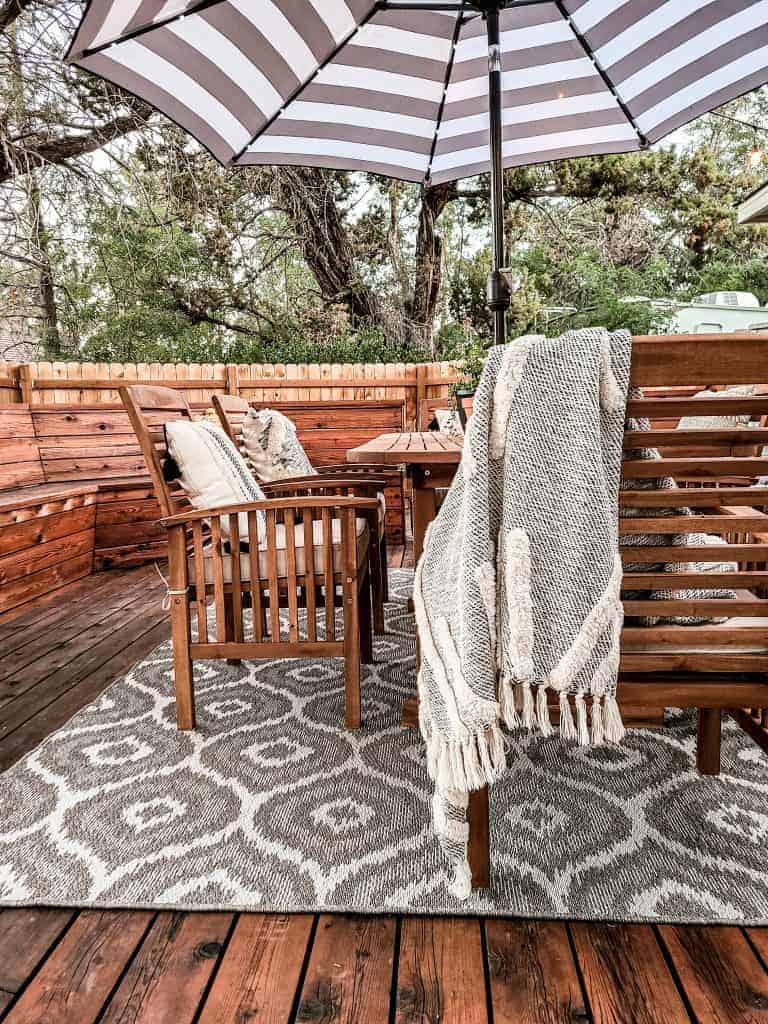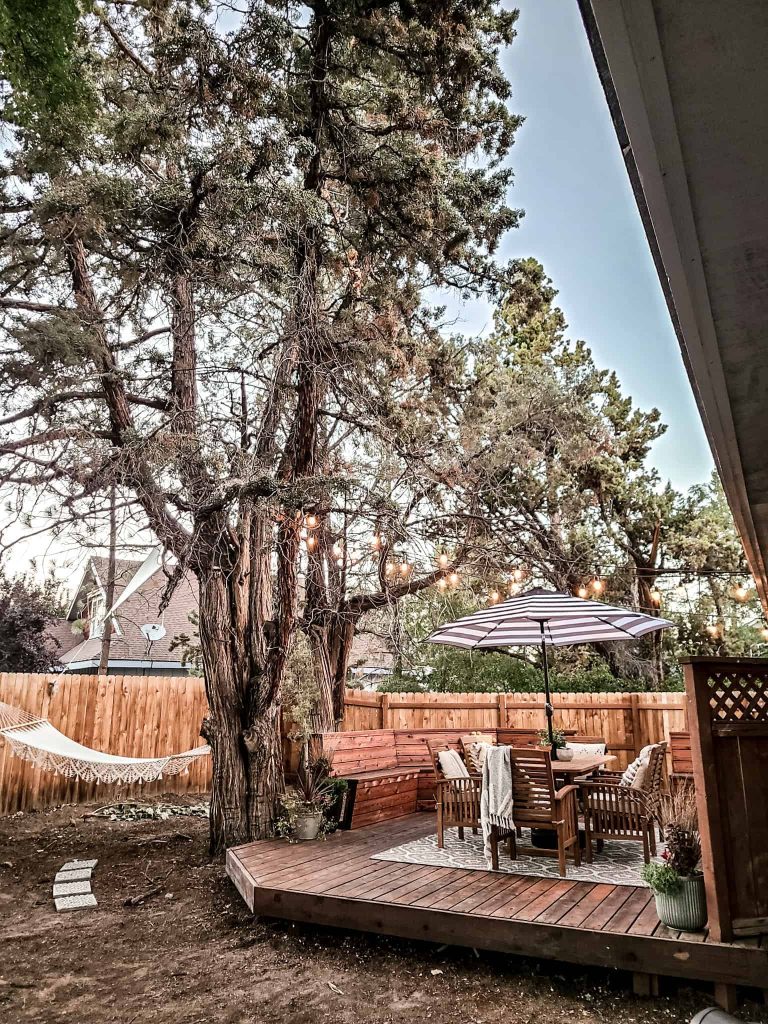 4. String Lights
Last, but certainly not least, don't forget about lighting! If you want to create a cozy patio – hanging string lights is a must! The ambient light makes such a huge difference.
Source list for our cozy patio makeover:
I've ordered a couple more essentials since I took these pictures to protect that pretty wood table:

What's your favorite thing about this cozy patio reveal?
Let us know in the comments below!