Looking to add more character to your backyard or curb appeal to your front yard? Build a wall for vertical garden pots! This easy woodworking project turns out SO good!
Thank you to Kreg for sponsoring this outdoor wall for vertical garden pots build! All opinions are entirely my own. This post also contains affiliate links, but nothing that I wouldn't recommend wholeheartedly. Read my full disclosure here.
We've got BIG plans for this backyard and we're hoping to be able to completely redo the whole yard this Summer. (UPDATE: See how the backyard makeover turned out here!)
To really get our minds right and ready for a backyard makeover, we're starting with a super simple woodworking project to add more character to the backyard. We built an outdoor plant wall with vertical garden pots! And it turned out SOOOOOO good, guys!
Once the whole backyard is done, this will fit it perfectly with what we have planned…but for now, with a yard full of dirt and weeds…it's motivation to keep working!
Related – Looking for more easy woodworking projects?
If you're wondering, Kreg Tools' website is full of easy-to-follow woodworking plans that are all available for free! I promise that you are going to find so much inspiration while you are there!
Vertical wall planter – video tutorial
If you love DIY videos, don't forget to subscribe to our YouTube channel!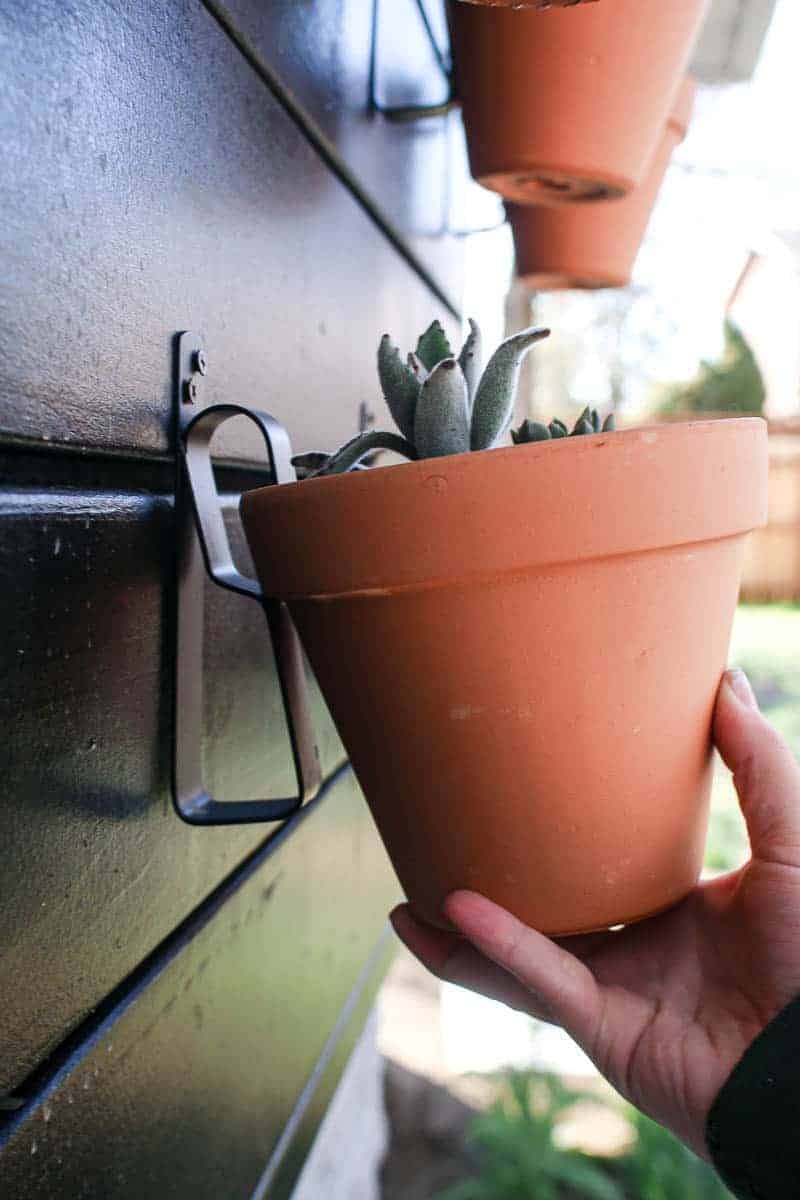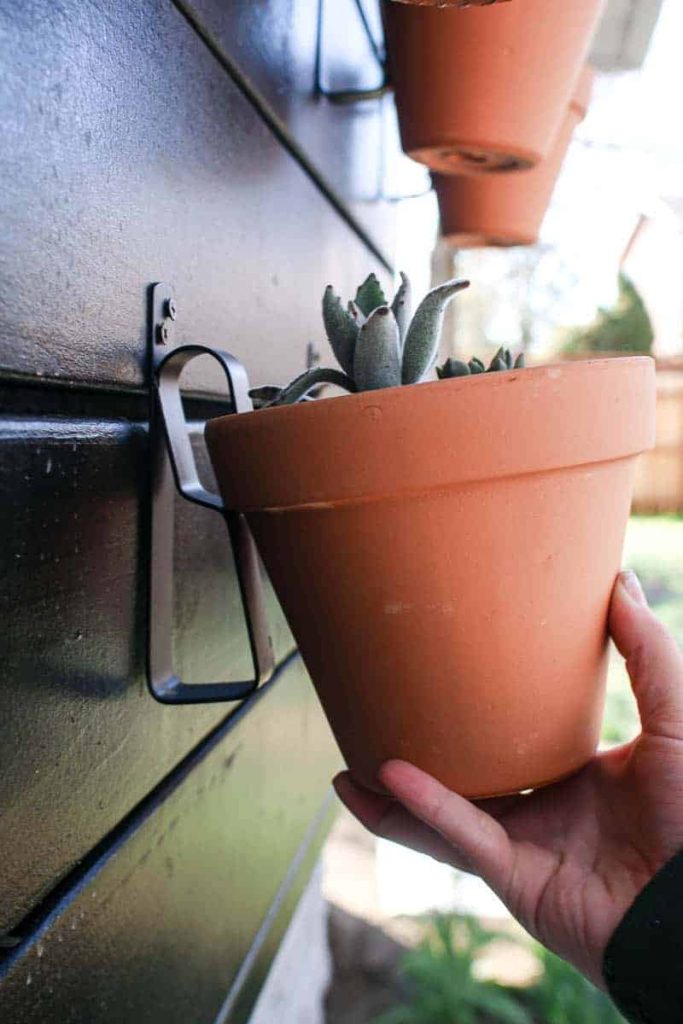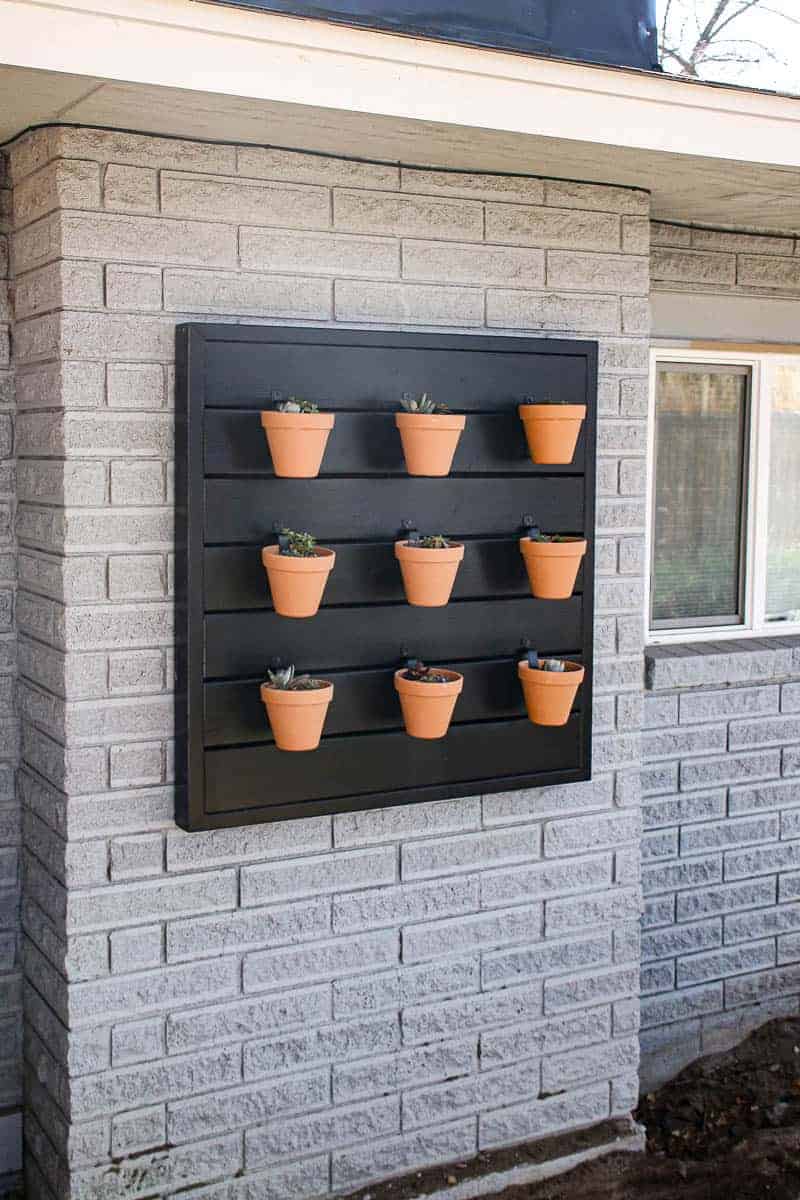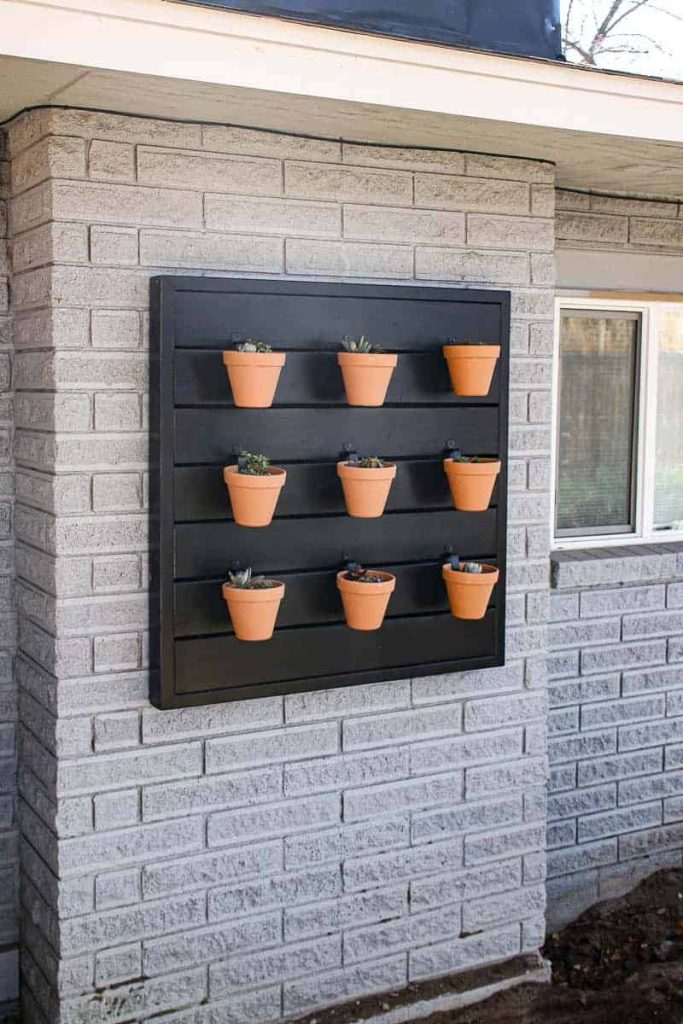 For this outdoor plant wall, we used mostly pressure-treated cedar wood, which is perfect for outdoor DIYs. Learn more about types of wood for woodworking in this article.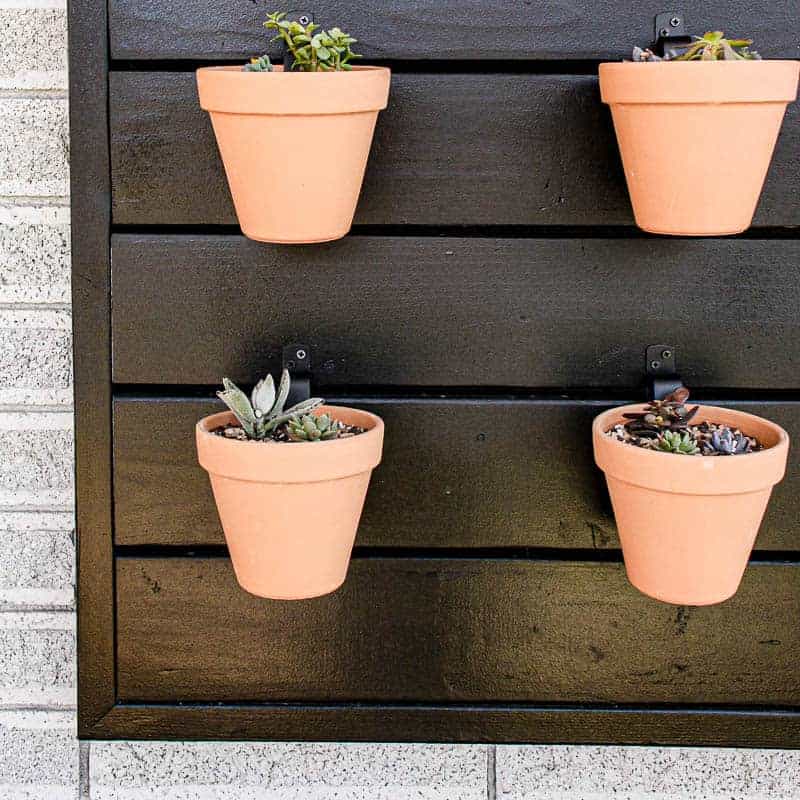 SOOOO good, right? I told you!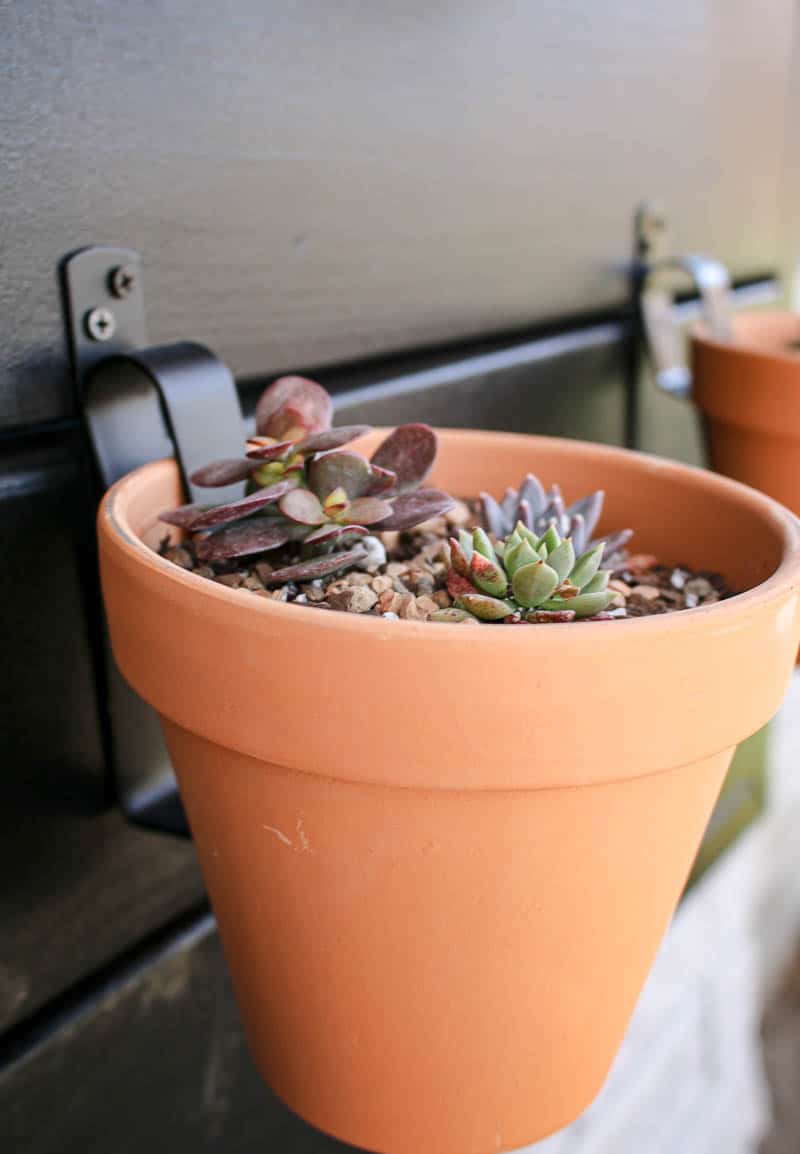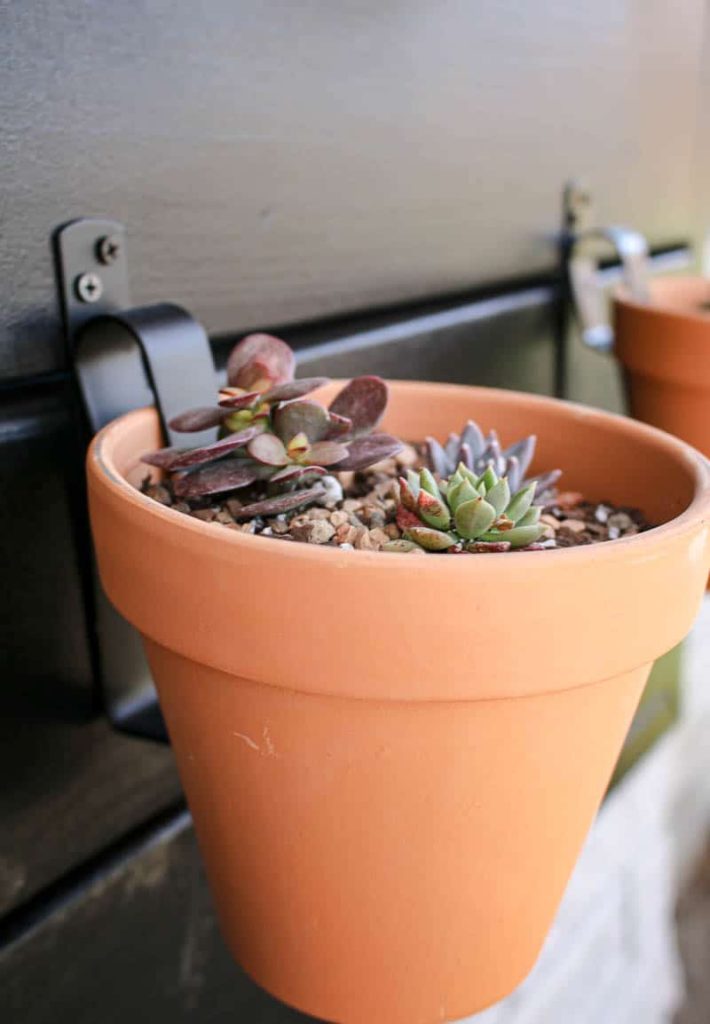 To finish the plant wall, we used black exterior paint. I love the contrast the terracotta pots have against that black paint. To put the paint on, we turned to our paint sprayer. Check out the full tutorial and learn all of our outdoor painting tips.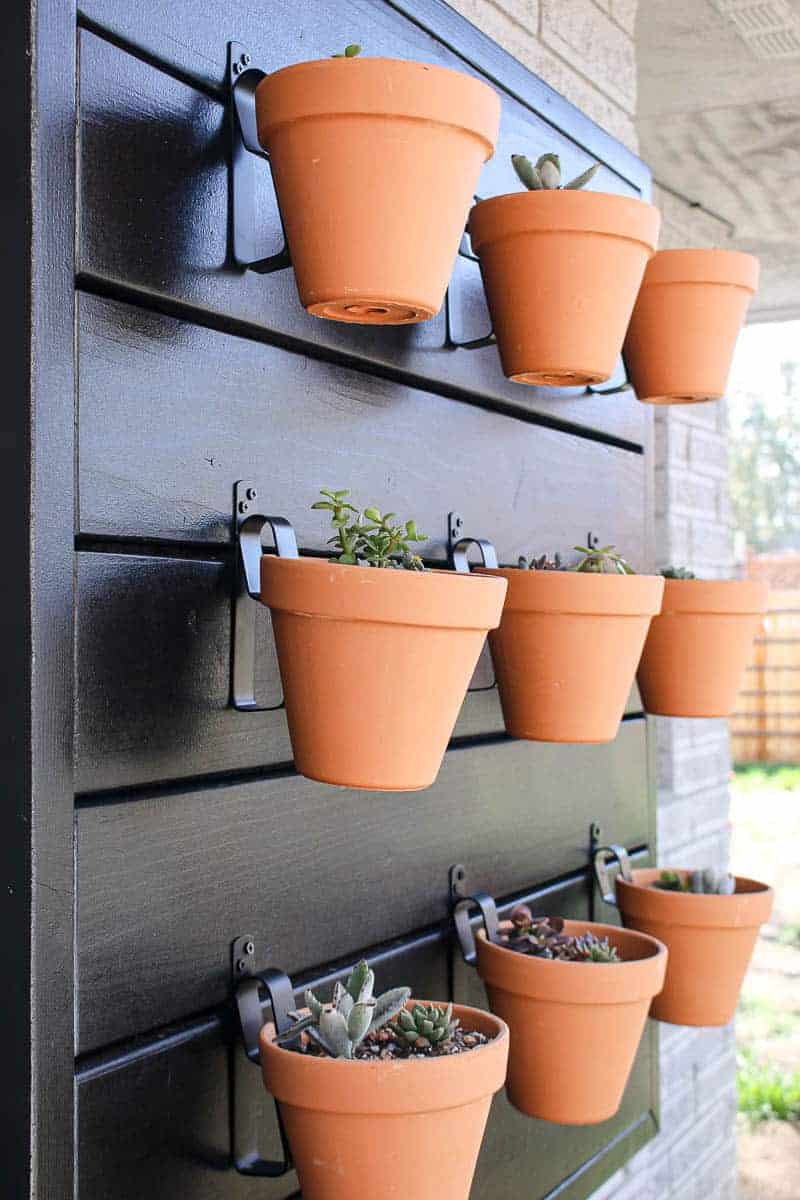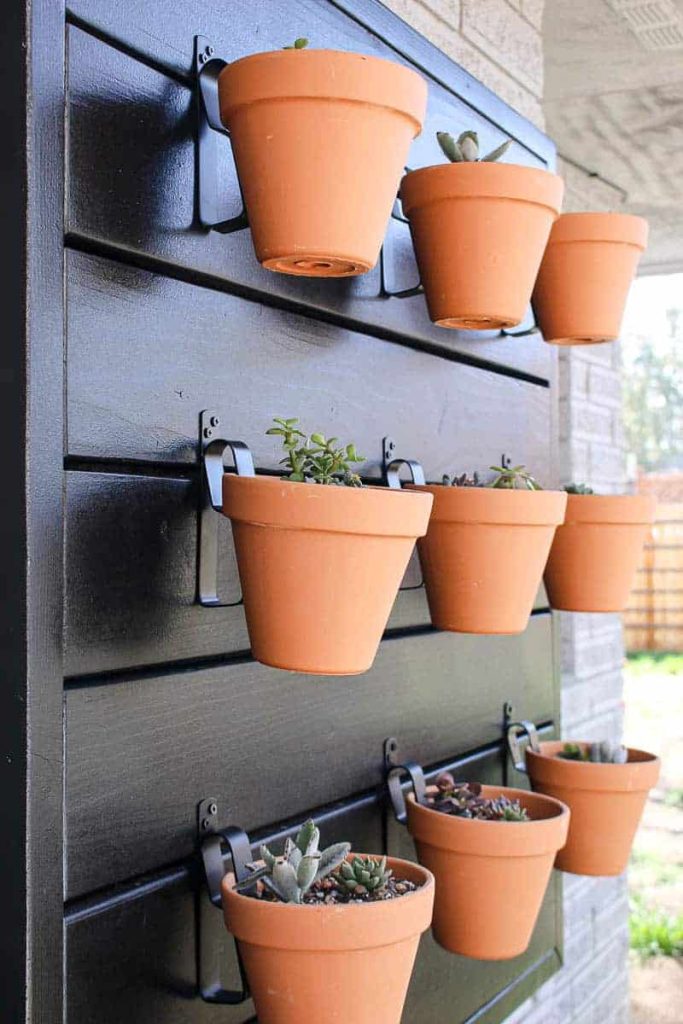 I'm in LOVE !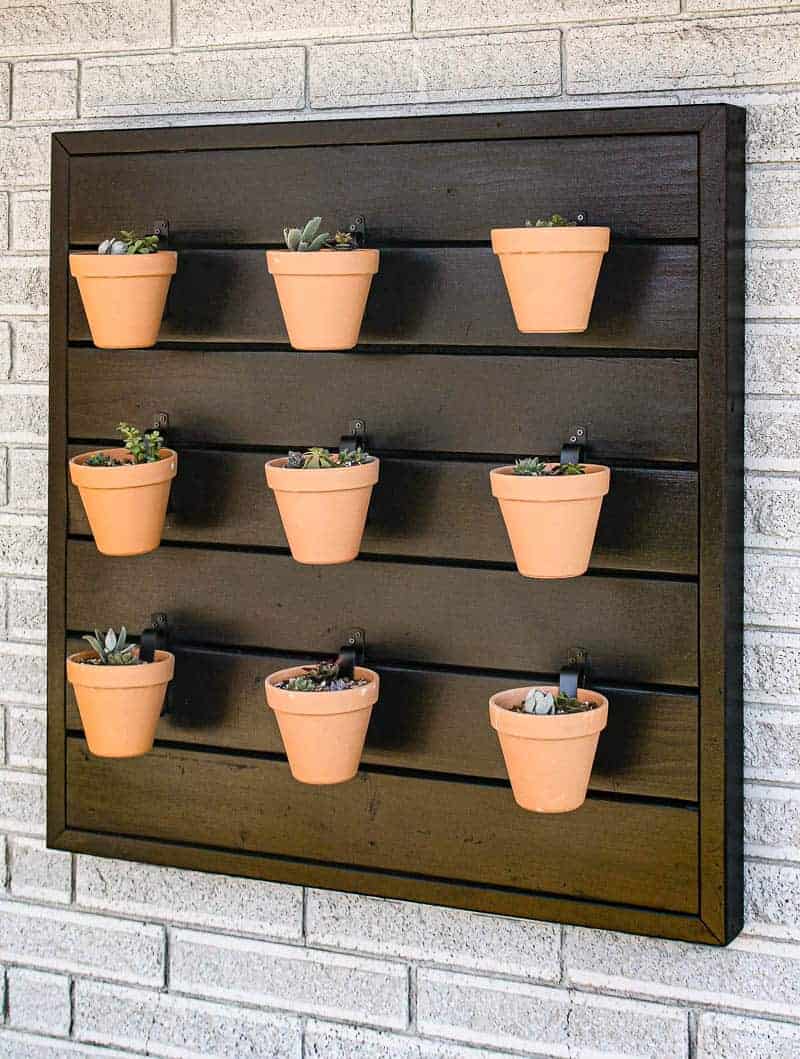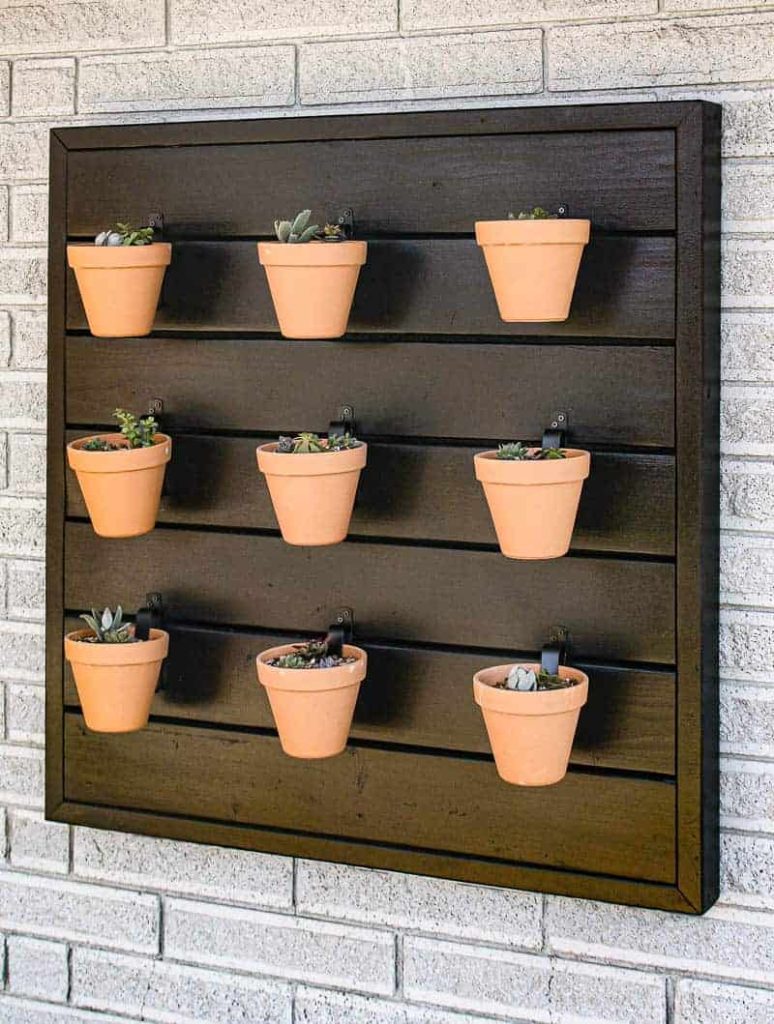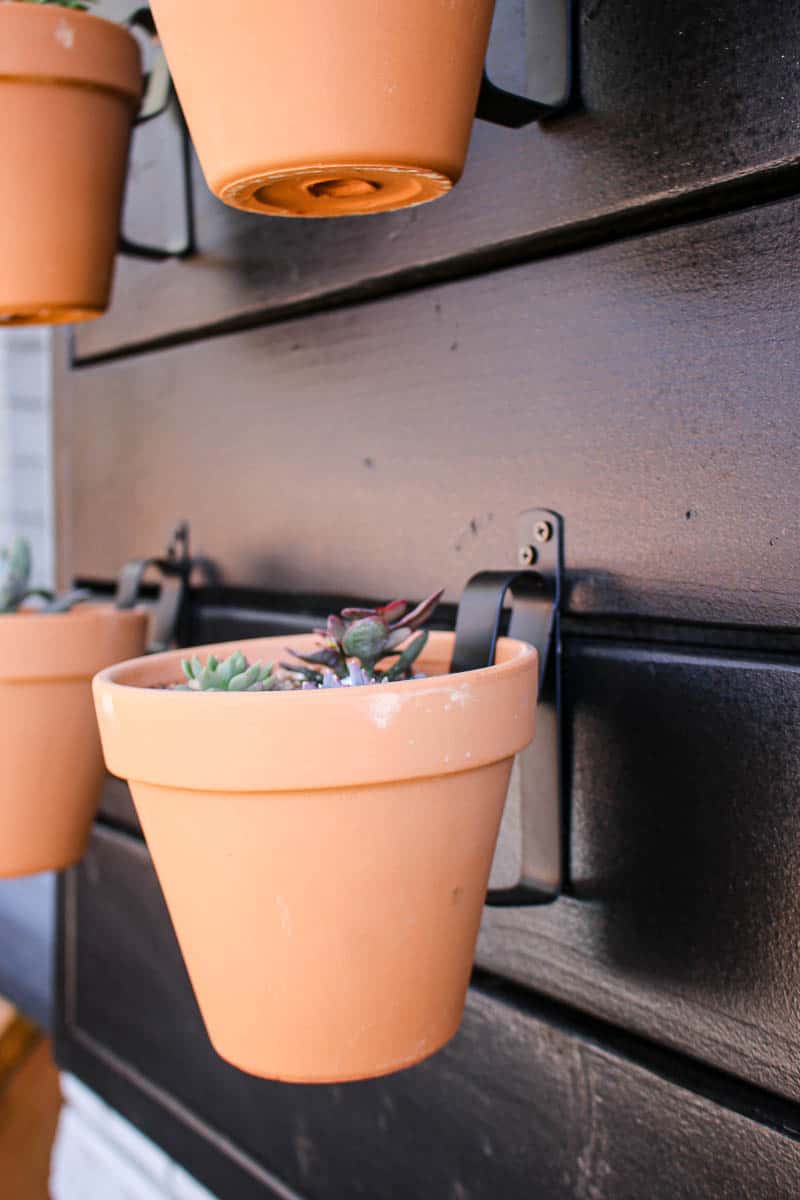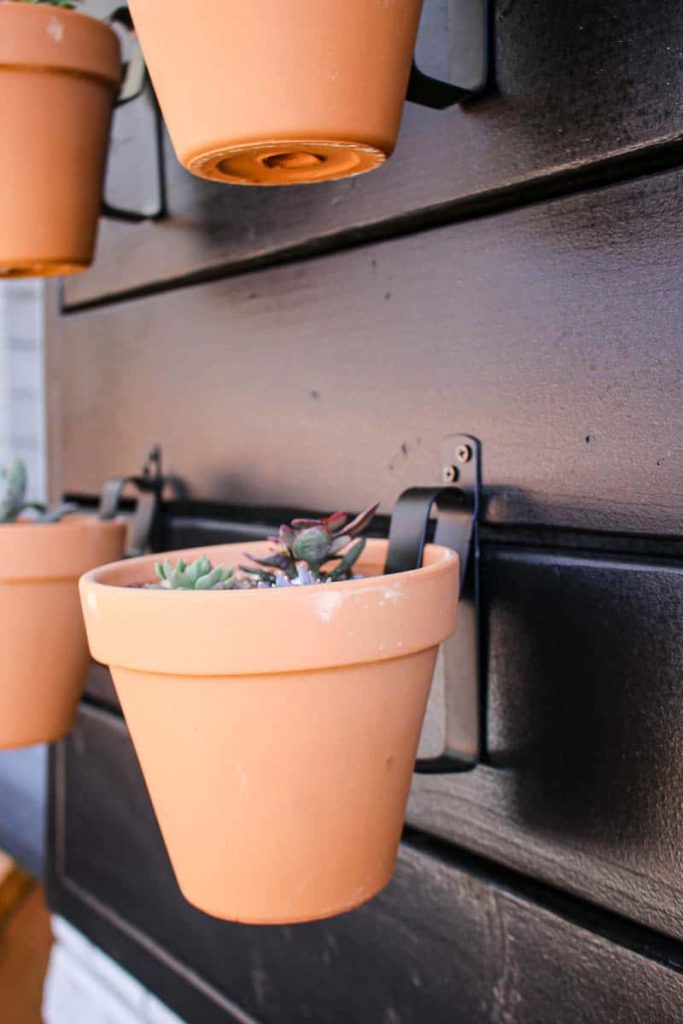 HOW MUCH DID IT COST TO BUILD THIS PLANTER WALL?
Note: these costs are, of course, subject to change and may be different in your region.
Here's a full cost breakdown for you:
And for just the plant wall & wall planter pots, but not filling the pots (if you have something else in mind to plant) it's only $117.84
This DIY plant wall for vertical garden pots was seriously SO so easy to build and it's even easier for you because we're giving away the free woodworking plans that you can follow.
I was able to build this plant wall entirely by myself without Logan's help, so I'm feeling pretty proud. But that also means that you can do this too! Even if you're a beginner when it comes to woodworking – you can do this!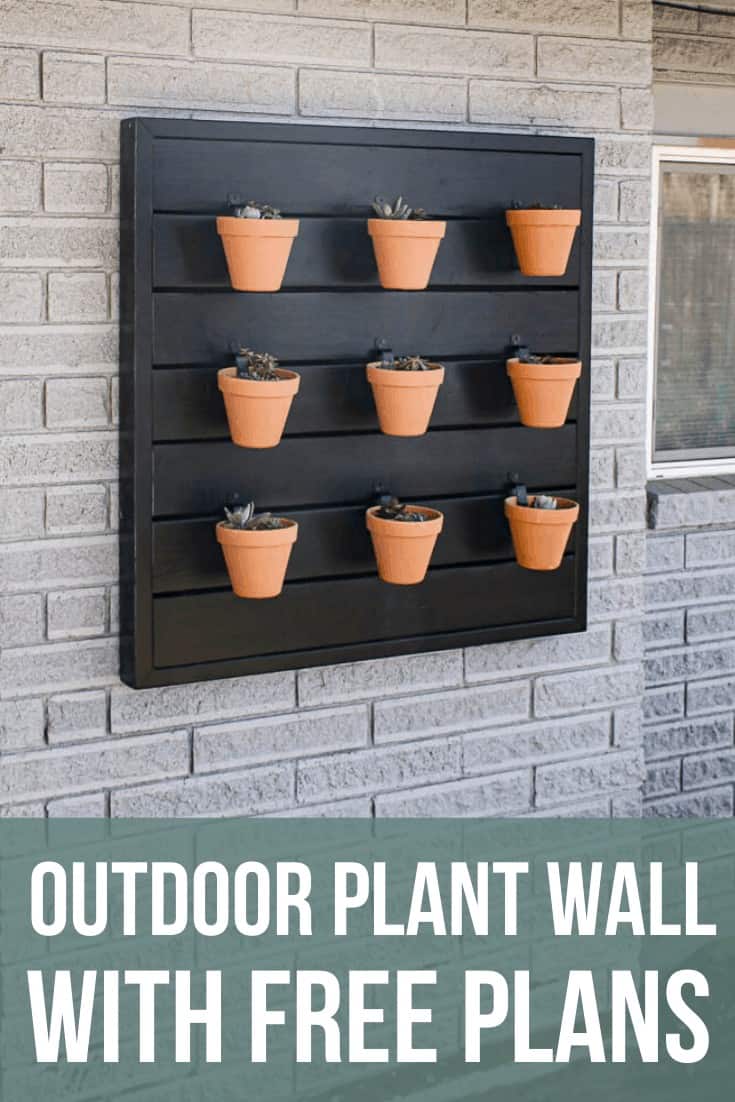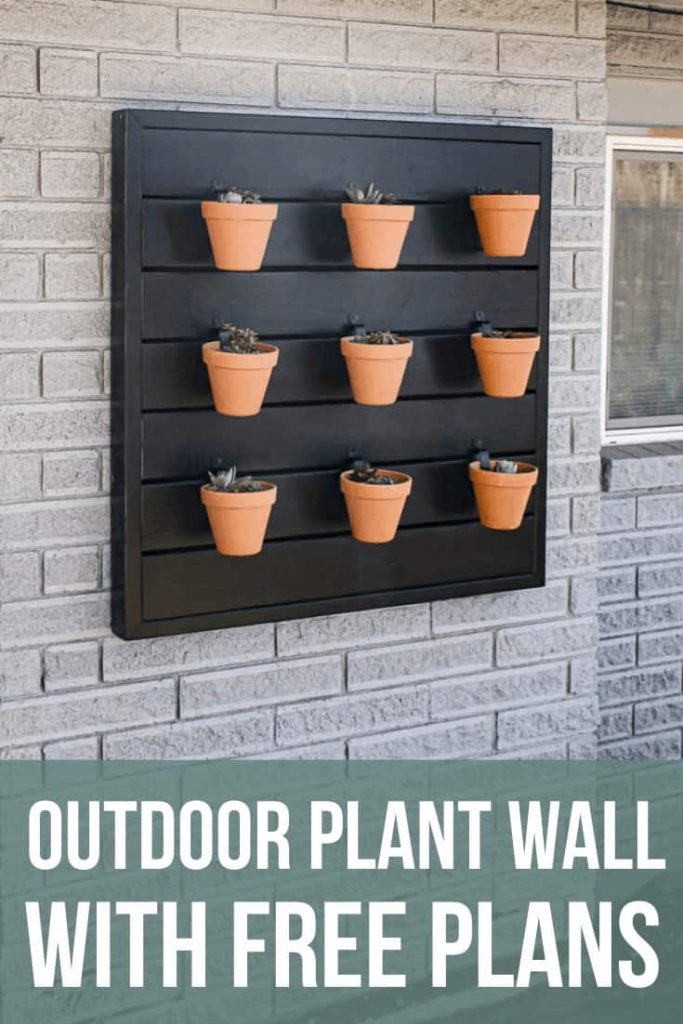 Other Outdoor Garden Ideas
This outdoor plant wall is not the only way you can incorporate a garden or plants in your backyard! Check out these other outdoor garden and planter ideas!