Are you getting ready for a laundry room or mudroom makeover? If so, you need to check out these amazing shiplap laundry room and mudroom ideas! Full rooms, accent walls, 3/4 shiplap installations, you're sure to find a style you will like and want to use in your space!
Laundry rooms and mudrooms can be some of the ugliest rooms in the house. Let's face it, we pass through them and try to spend as little time as possible in them. Shiplap laundry room and mudroom walls can make a huge difference in how your spaces look and feel.
If you're considering a laundry room or mudroom makeover you could just add fresh paint and move on, I wouldn't blame you if you did. It's the simplest solution and the most budget-friendly.
But why not add texture and interest to the space? Make it a place you're proud to show off.
Who knows, you might even start to enjoy doing laundry…okay, well that may be pushing it a bit, but you know what I mean.
Shiplap is an easy DIY project you can do in a day when adding it to a small space. It looks great in the bathroom or kitchen and you can install it horizontally or vertically.
So why not add it to your laundry room or mudroom? They are the perfect small spaces to give shiplap a try.
Be prepared to be inspired to take on your own project when you see these 13 amazing shiplap laundry room and mudroom ideas!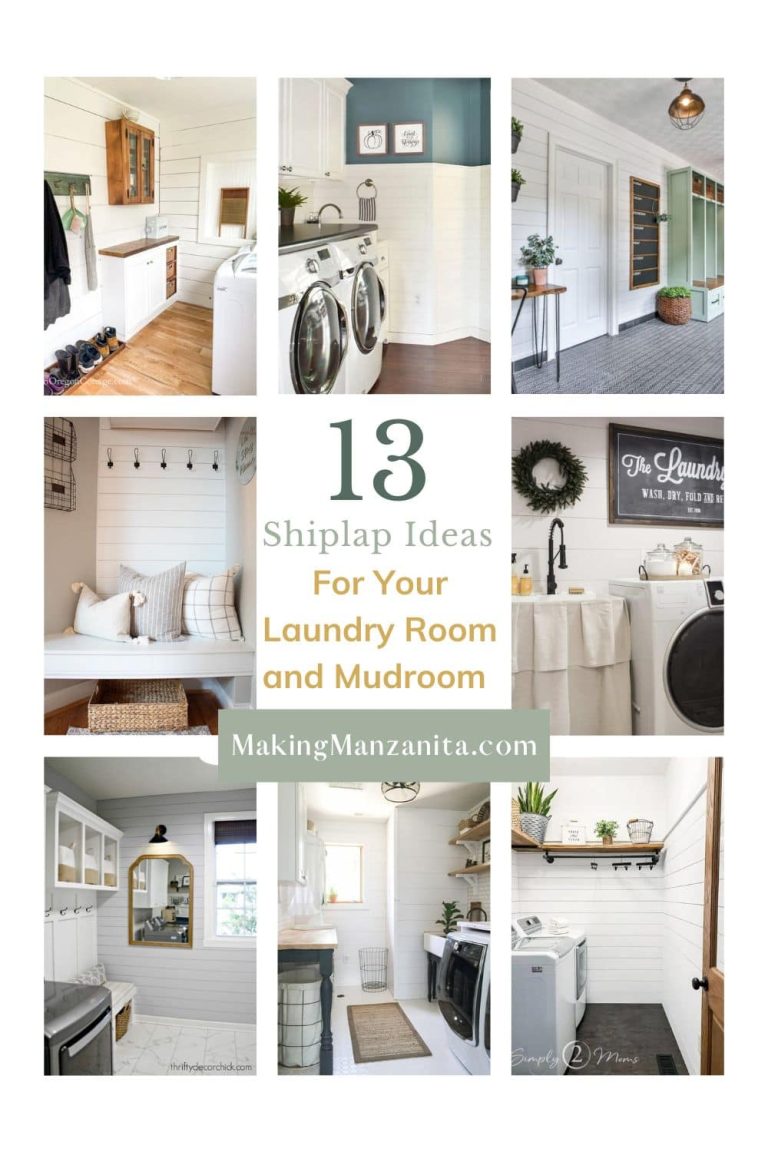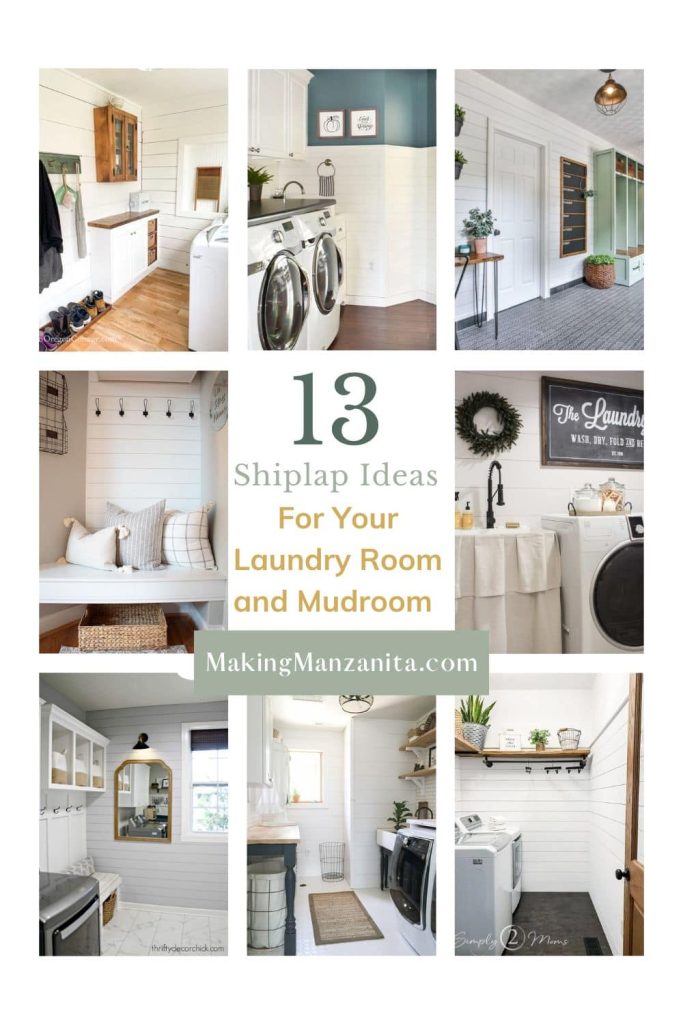 13 Amazing Ways to Use Shiplap in Your Landry Room or Mudroom
Which of these laundry rooms or mudrooms with shiplap is your favorite?
Let us know in the comments below!