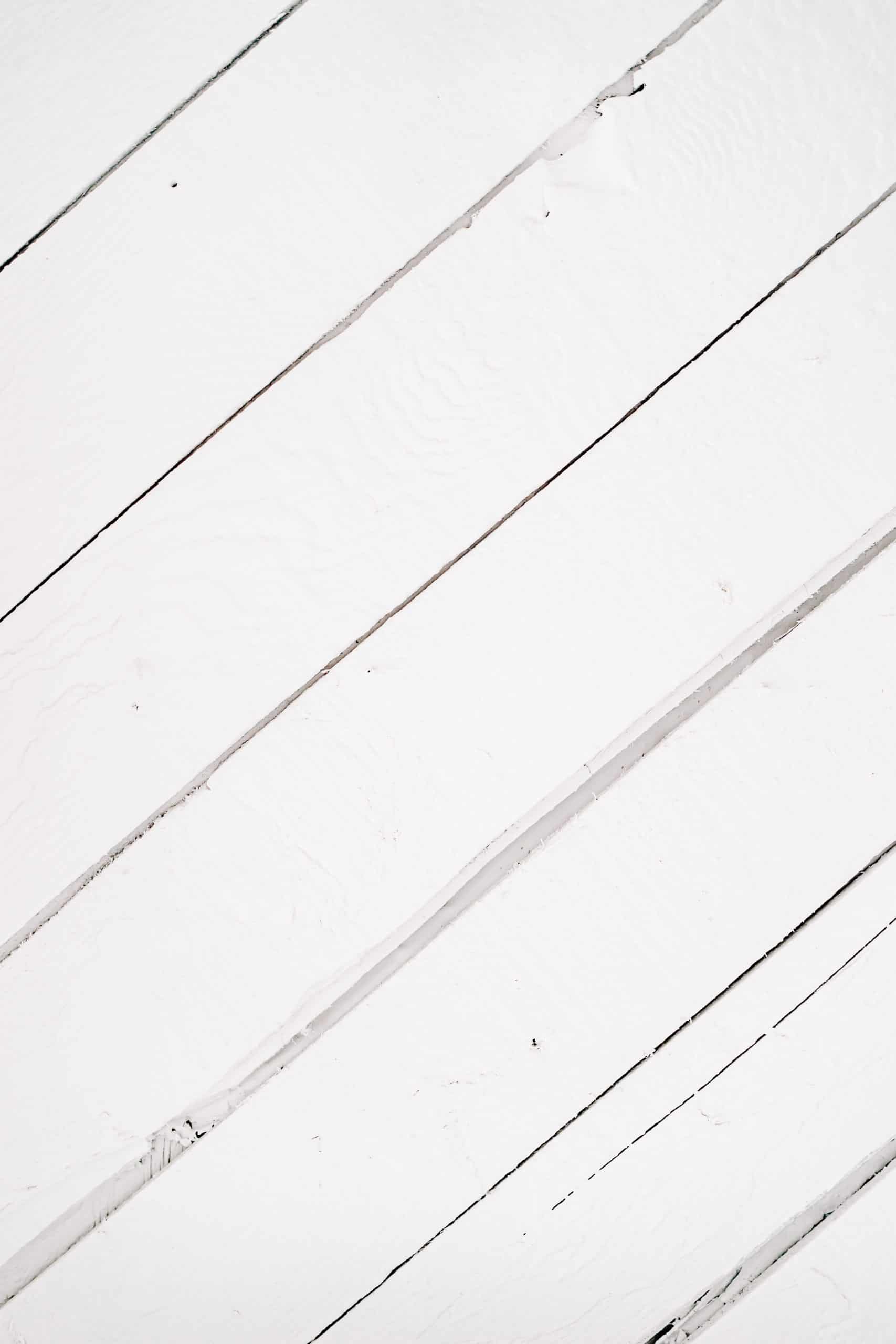 Do you love the shiplap look and want to learn how to make it work in your house? You're in the right place! Learn everything you need to know about shiplap look, including why it's called shiplap, what makes it real vs faux, how to install it, where to buy it, and tons of project ideas to inspire you!
What is shiplap?
Shiplap is wooden boards that were originally used in residences for exterior siding. Although what we've all come to know as "shiplap" is more commonly just wooden planks installed with small gaps in between the wood. (More on what makes it "real" shiplap below).
Shiplap was made very popular in recent years mostly from the HGTV show, "Fixer Upper", where designer Joanna Gaines encouraged homeowners to reveal the wood paneling underneath the drywall to paint it, often white.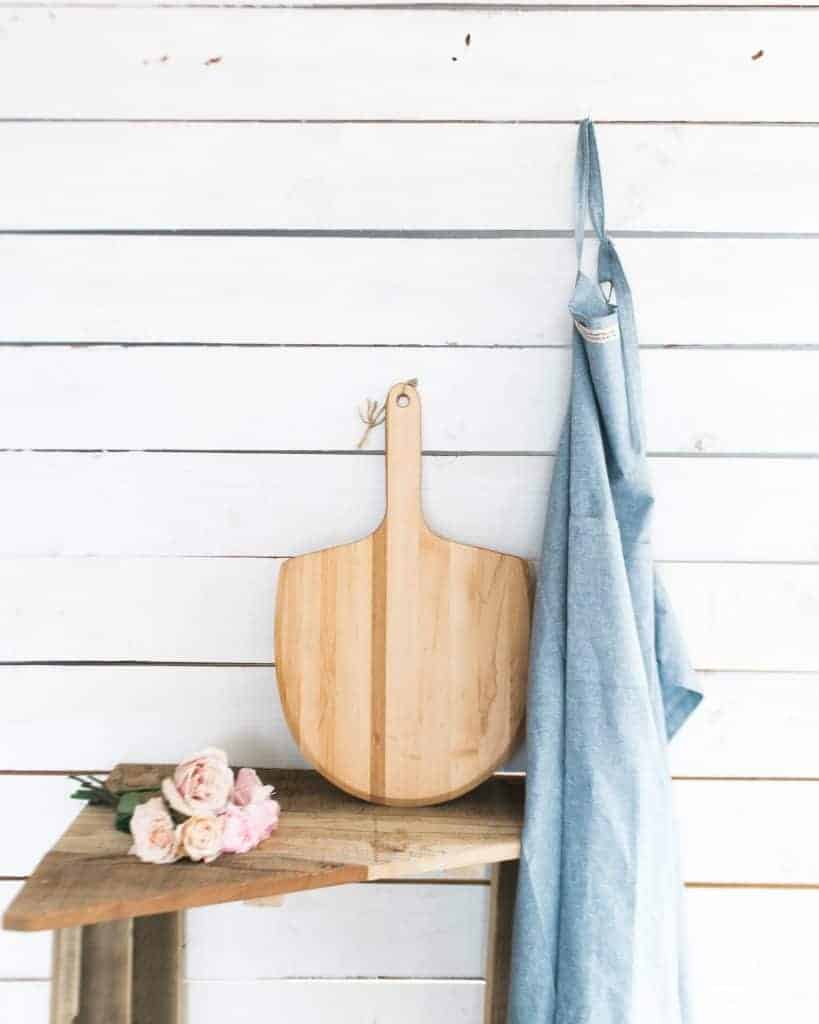 Why is it called shiplap?
It's called shiplap because it was originally used as cladding on the side of ships way back when in the Viking age. Get it now?
If it was used on ships, you've gotta think that it was pretty water-tight – right? The key here is that the original shiplap boards were interlocking and overlapping, think tongue and groove style.
This page contains affiliate links, but nothing that I wouldn't recommend wholeheartedly. Read my full disclosure here.
Real vs fake shiplap
There is much debate on if we should really be calling the planked walls "shiplap" and I get it. The key to real vs fake shiplap is the overlapping tongue and groove edges.
Real shiplap wood features overlapping tongue and groove edges.
Fake shiplap gives the appearance of shiplap, but it is really just planks of wood installed with small gaps in between.
The benefit of fake shiplap is that it is very easy and cheap to make yourself, by ripping large sheets of plywood down. However, with a little more effort you can still make the overlapping real stuff yourself too! We did this for our plywood shiplap wall by using a router to cut the edges down so they overlapped.
Where can I buy shiplap?
If you don't want to go the make-it-yourself route, you can buy pre-made shiplap at most big box home improvement stores and online retailers. Here are some great options:
The Home Depot – they, of course, have a ton of options! I'd recommend filtering the search results down by your local store, so you can go pick it up and avoid the risk of the shiplap getting damaged during shipping.

16′ pre-primed boards – we used these for our shiplap ceiling during our boho office makeover and it worked great. I loved that they were 16 feet long, which meant we didn't need to have any seams across the room, which gives it a more modern look
8′ barn wood pine boards – this option has a great rustic look with the rougher barn wood style and comes in a variety of colors. This is a great product if you're not planning on painting your shiplap, which saves time and money.

Wayfair – this is another good resource for looking at more options than you may be able to find at a home improvement store and doing price comparisons.

Peel and stick boards – this is a cool option that I found made from engineered wood with a peel and stick background, which makes it easy to install. It still has the overlapping tongue and groove edges to give it that real shiplap look.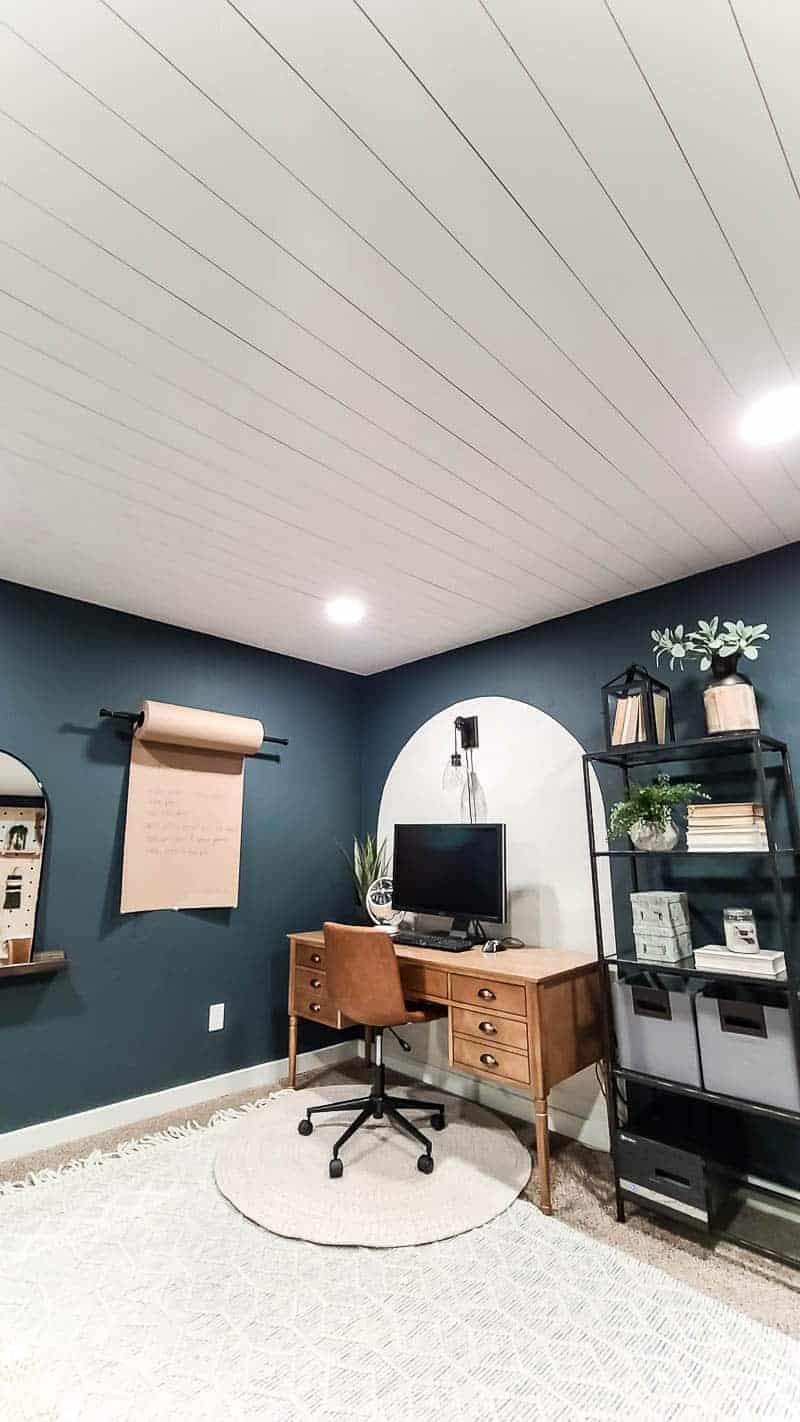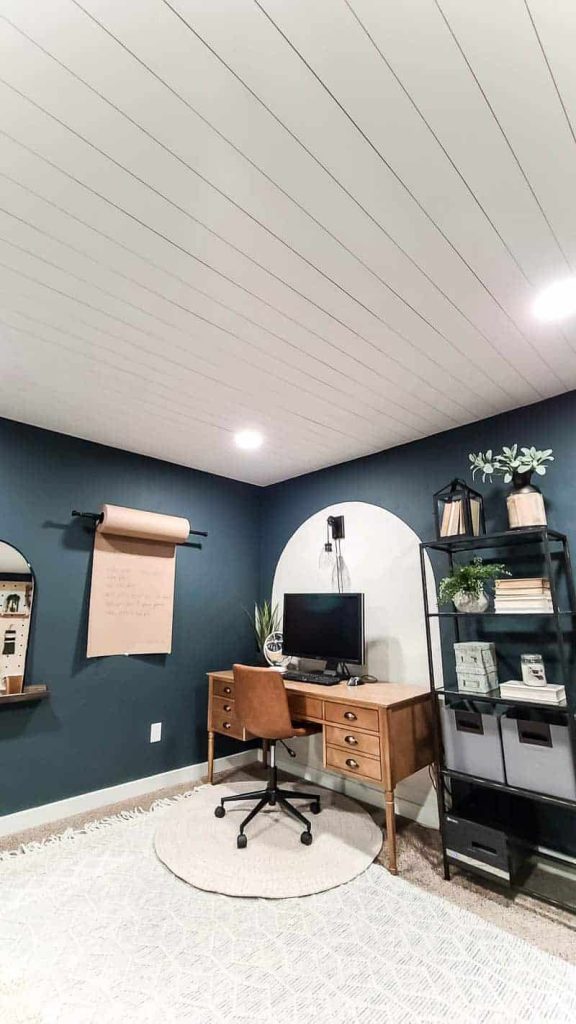 Shiplap Project Ideas
Are you thinking about installing your own shiplap? Be sure to start here to learn everything there is to know about DIY shiplap!
Shiplap Walls & Accents
Shiplap Crafts (other creative ways to use it)
Methods of Shiplap Installation
Looking for more shiplap inspiration?