Do you want to add shiplap to your kitchen? If so, you've gotta check out these creative shiplap kitchen ideas – there's everything from shiplap backsplashes to shiplap on kitchen islands (and everything in between)!
If you love the shiplap and farmhouse style look, chances are you've dreamt about a shiplap kitchen. Maybe you've even gone so far as to start scouring Pinterest for ideas on how to add shiplap to your kitchen.
The truth is that honestly, kitchens are likely one of the hardest places to add shiplap. The most traditional way to add shiplap anywhere in your home is, of course, shiplap walls.
But in kitchens, the walls are usually covered with upper cabinets, refrigerators, microwaves, and more. Kitchens don't usually have a lot of open wall space, that's just the truth.
But luckily for you, there are MORE ways to make your dream shiplap kitchen! I've rounded up 10 great ideas below… There's everything from shiplap kitchen backsplashes to kitchen islands wrapped with shiplap! Enjoy!
This shiplap kitchen ideas roundup contains affiliate links, but nothing that I wouldn't recommend wholeheartedly. Read my full disclosure here.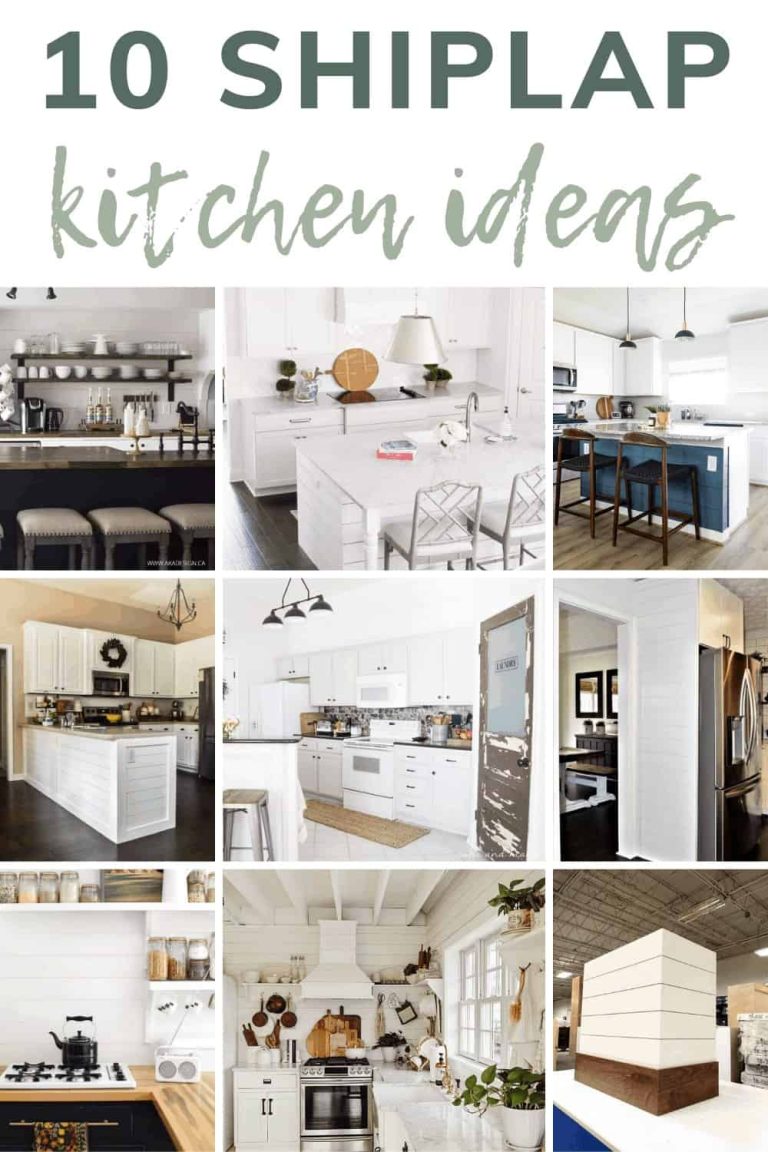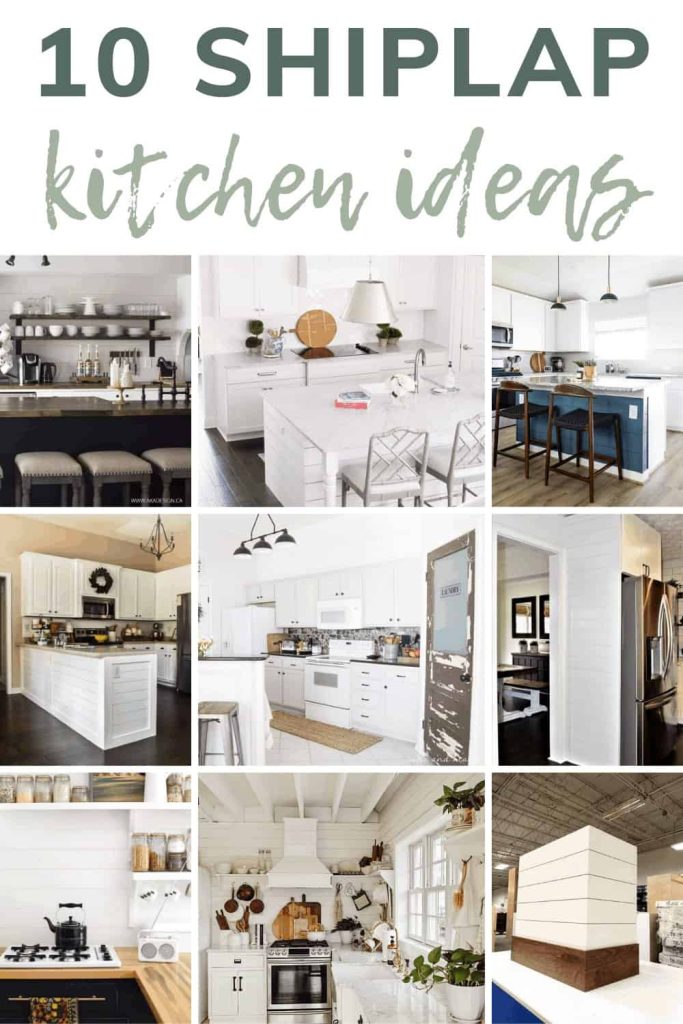 Shiplap Kitchen Ideas
Do you love the look of shiplap decor? Take a look at these stunning shiplap kitchen ideas and get inspired!
There you have it!! So many fun ideas, right?? Now I'm dying to know…
Which idea is your favorite??
Let us know in the comments below!