Want to stay home and craft but also bring in some extra money? Here are the best crafts to make and sell online (like on Etsy) or at craft shows.
Can you believe we live in a world where you can actually get paid to make crafts?! It's true.
Whether you're selling your crafts online (like Etsy) or in-person at local brick-and-mortar stores or craft fairs and events, there are so many great crafts to sell that make money!
I don't know about you, but sitting around at home in my PJs and doing what I love – crafting – sounds like a pretty good job (or side hustle) to me.
Note: Please remember and keep in mind that you CAN NOT use the images from any of the project tutorials listed below (or listed anywhere, for that matter). These are copyright protected. If you are thinking about making and selling online, you need to take your own photos!
Check out these crafts to make and sell, which are the most profitable ideas.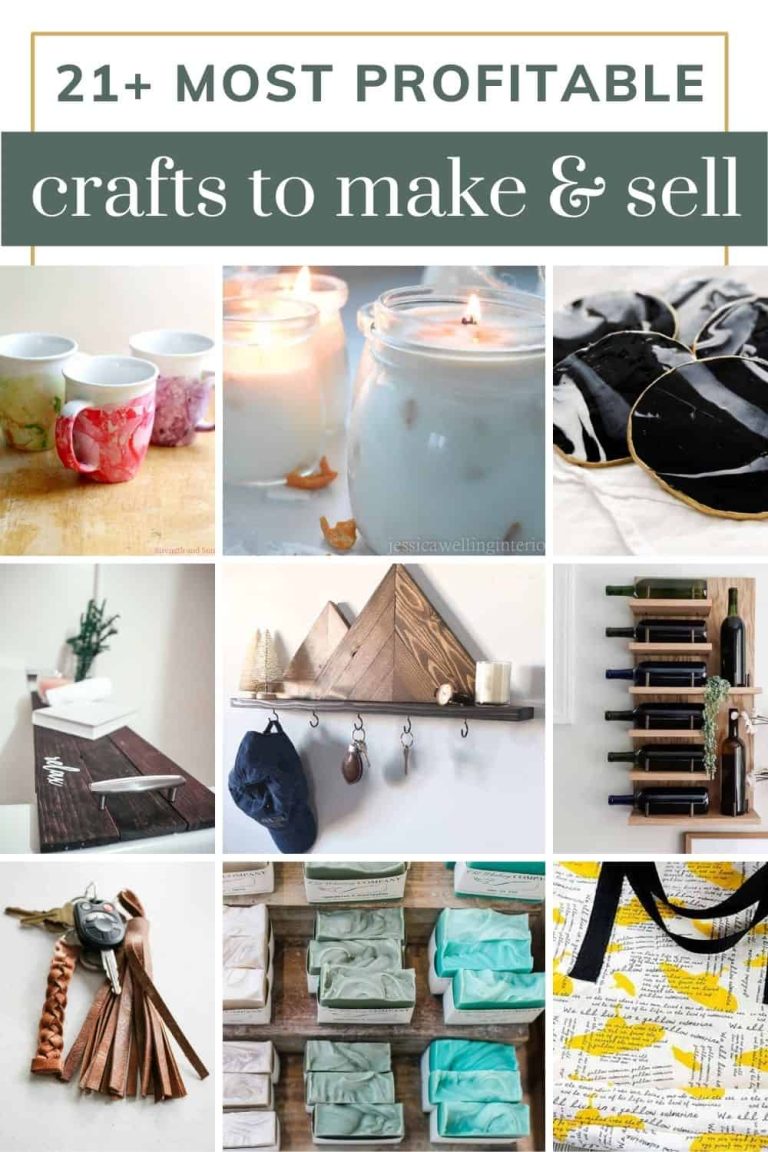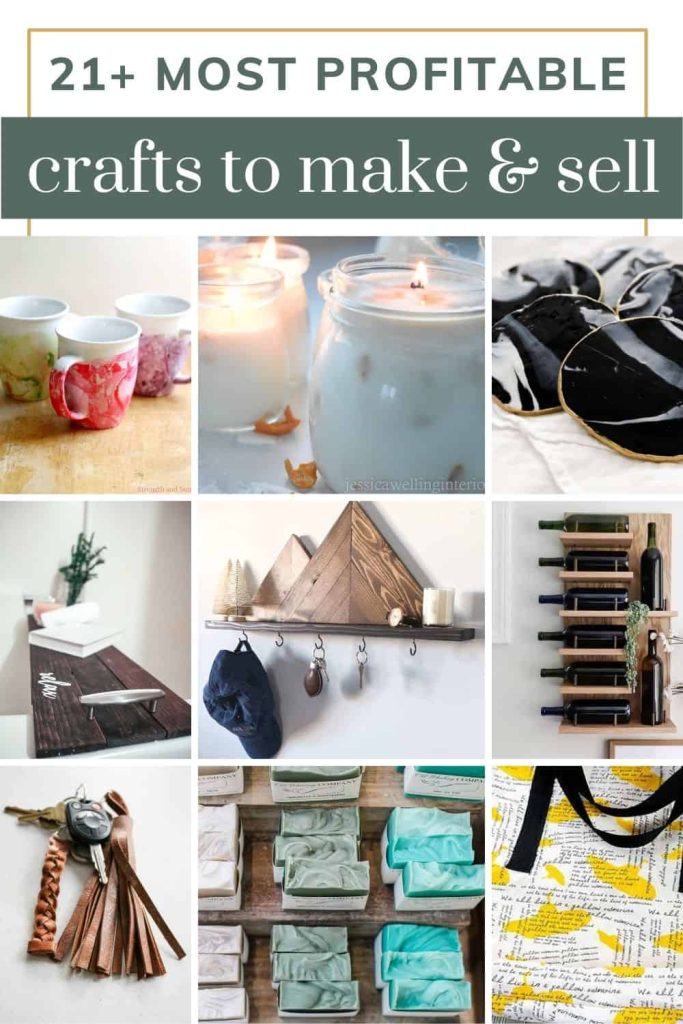 Crafts To Make And Sell: 30+ Most Profitable Ideas
Which of these crafts to make and sell would you like to try? Is there something that we missed that you sell on Etsy or at craft fairs?
Let us know in the comments!