You have a blanket ladder and you're looking for blanket ladder decorating ideas that you can use instead of just boring old blankets. You've come to the right place! Prepare to be inspired to take your blanket ladder decorating to the next level.
Blanket ladders have been a staple of farmhouse design for many years. They are perfect for storing and displaying your favorite blankets.
They're also functional because they make grabbing a blanket to cozy up on the couch so easy. But, are blanket ladders still a thing? Are they still in style as home decor?
The answer is yes! While they used to be mainly used in farmhouse decor, new designs and modern twists on the traditional blanket ladder have them making an appearance in many more design styles.
They can be rustic, modern, or industrial. Used in a bathroom, a nursery, or the kitchen. You can buy one or make it yourself. The possibilities are endless!
Decorating a blanket ladder is more than just throwing some blankets on it and calling it a day. How boring is that?
Check out these 20 blanket ladder decorating ideas to inspire you to step outside the box when styling your blanket ladder.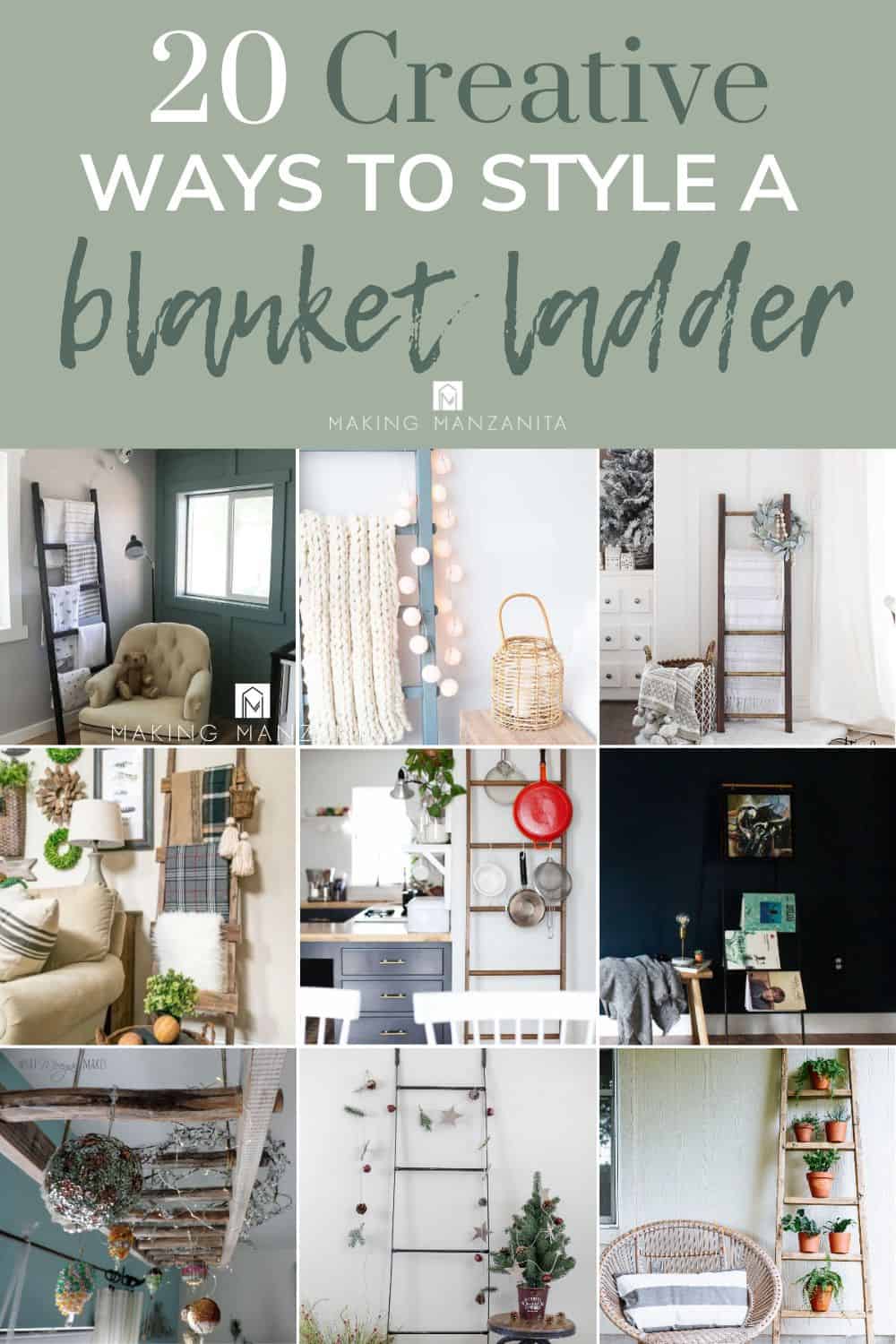 Blanket Ladder Decorating Ideas
Which of these blanket ladder decorating ideas is your favorite?
Let us know in the comments below!