Are you looking for a way to hide your trash can in the kitchen? Maybe you have an old trash can that you want to makeover. These 15 DIY trash cans will inspire you to build your own or makeover one you already have.
Let's talk about the elephant in the room. The thing we all have to have in the kitchen, bathroom, or laundry room. They usually aren't pretty, but they're necessary. Trash cans.
When we got our new puppy, we knew we had to do something about the trash can in our kitchen. Why must dogs get into the trash? The new puppy forced us to finally solve the problem and we built a DIY trash can.
If you're tired of looking at a gross trash can and worried about your animals getting into it when you aren't looking, then this list of 15 DIY trash cans will help you solve your trash can problems.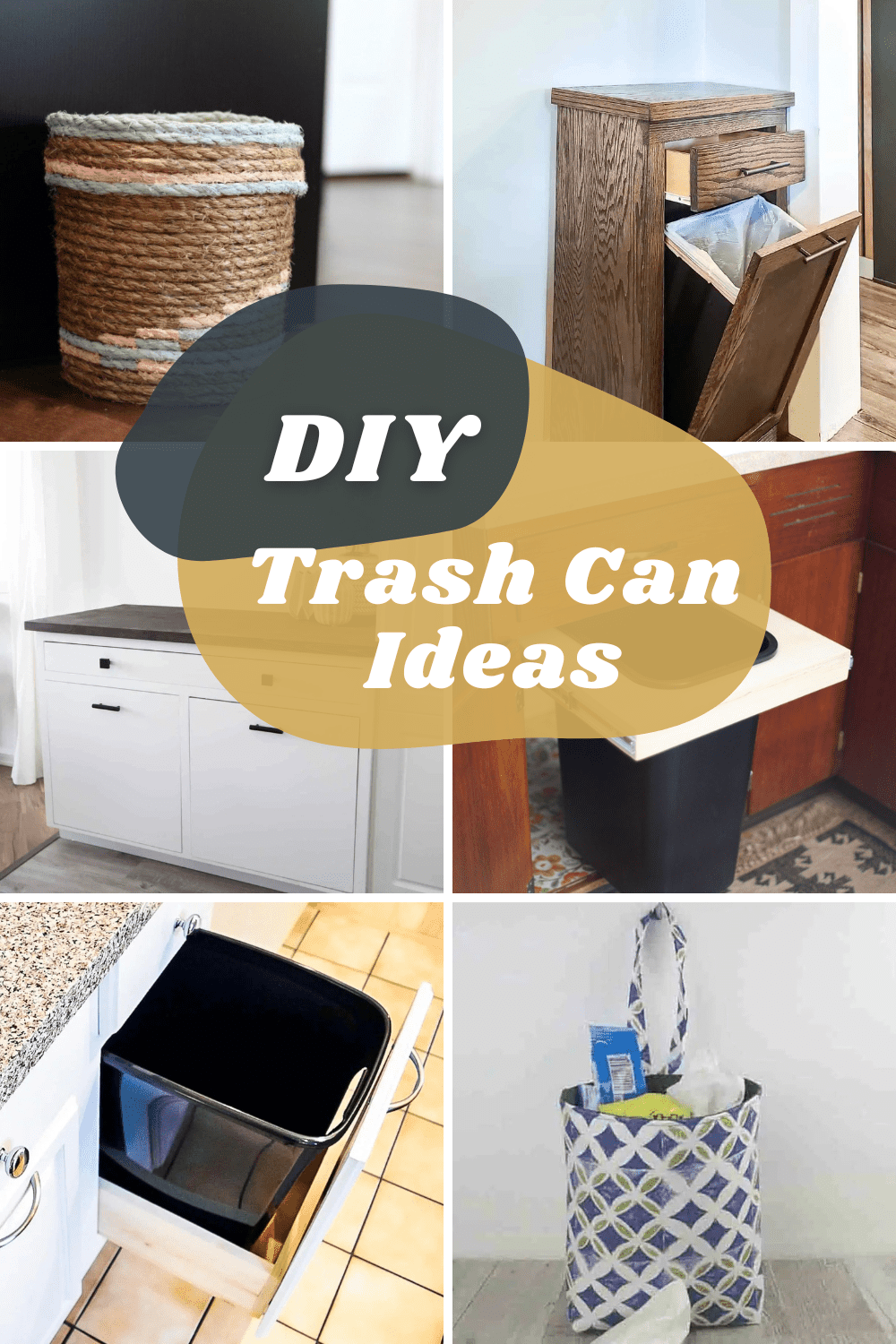 Which of these DIY trash cans is your favorite?
Let us know in the comments below!