On the fence about what color to paint your small bathroom? I've got 25 of the best paint colors for small bathrooms to inspire you!
There are lots of things to consider when picking paint colors for small bathrooms.
Is there natural light or only artificial light?
What finishes are you using for faucets and cabinet pulls?
Do you want it to feel calm and soothing or bright and welcoming?
White and light colors are the paint colors most people choose because the bathroom is small, but dark colors work well in small bathrooms too, even if there is no natural light coming into the space.
It really comes down to the look you are going for and how you want the space to feel.
Painting a small bathroom or powder room doesn't take a lot of time but the paint color you choose will have the most impact in the small space.
The LRV (Light Reflective Value) is an important thing to consider before putting paint on the walls.
Let's take a look at these 25 best paint colors for small bathrooms! From white to gray and green to black with a few in between, you're sure to find a color you will love for your bathroom.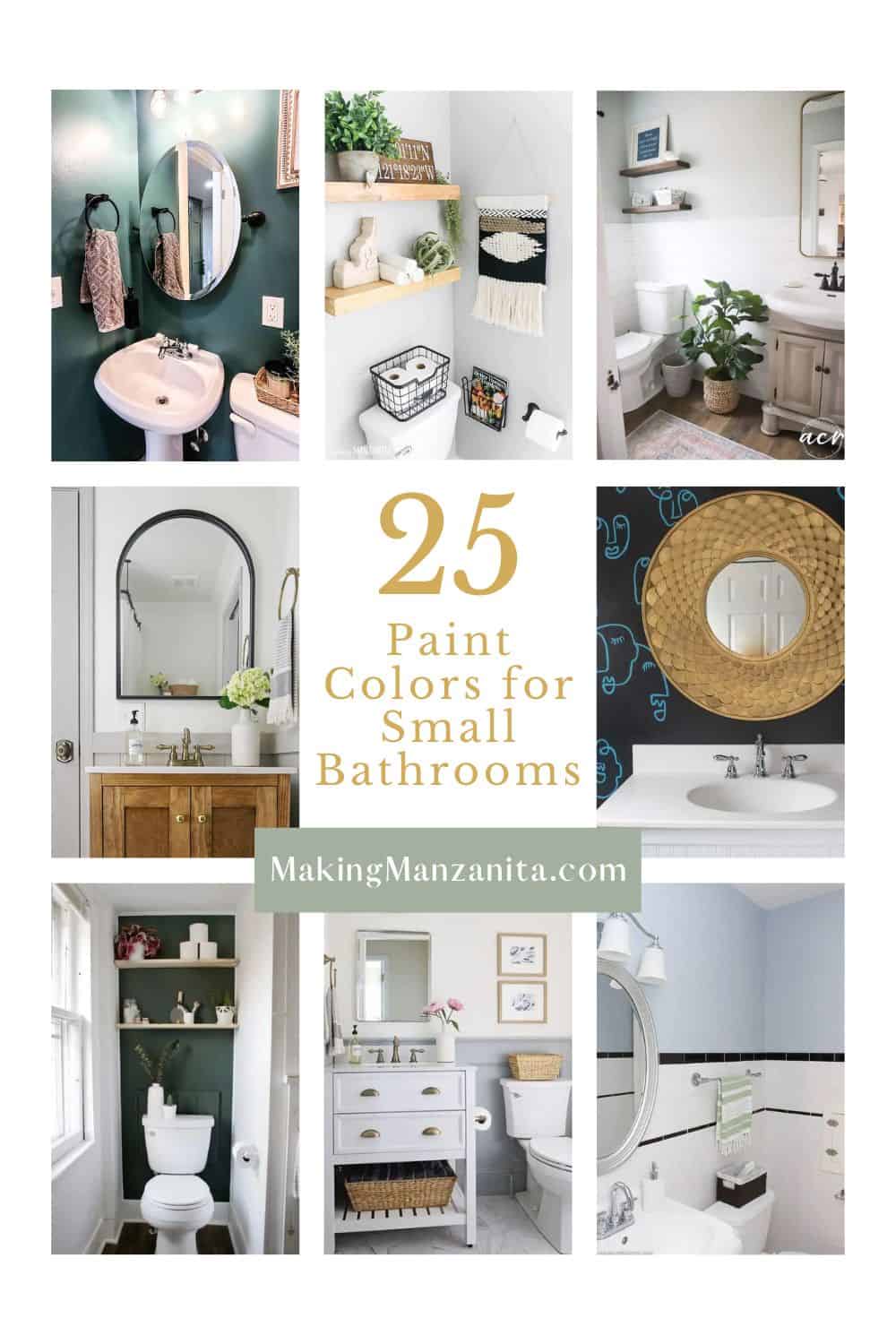 Best Paint Colors for Small Bathrooms
Which of these paint colors for small bathrooms is your favorite?
Let us know in the comments below!