Green is IN! If you're looking to more add of this trending color to your home, try painting a green accent wall! From bathroom to bedrooms and everything in between, these 16+ green accent wall ideas will inspire you today!
Designers everywhere are declaring it loud and proud: green is the new neutral.
Green has taken the interior design world by storm over the last couple of years. If you can't tell by looking at our whole house color scheme, I am HERE FOR IT!
From dark and moody hunter green or olive green to light and muted sage green, everyone is craving a comforting organic vibe for their homes.
If you're looking to bring more green colors into your home, adding a green access wall is a great solution! It's a low-cost idea that can be done on any budget and you don't need a lot of skill or expertise.
The most basic type of accent wall is simply painting one wall a different color than the others. And guys, ANYONE can paint a wall. I promise.
Today we're sharing some gorgeous green accent walls to inspire you. From bedrooms to bathrooms and everything in between, there are so many options for green access walls.
As a helpful consideration, we've also included the green paint color that was used on the accent wall where and when it was available.
Enjoy!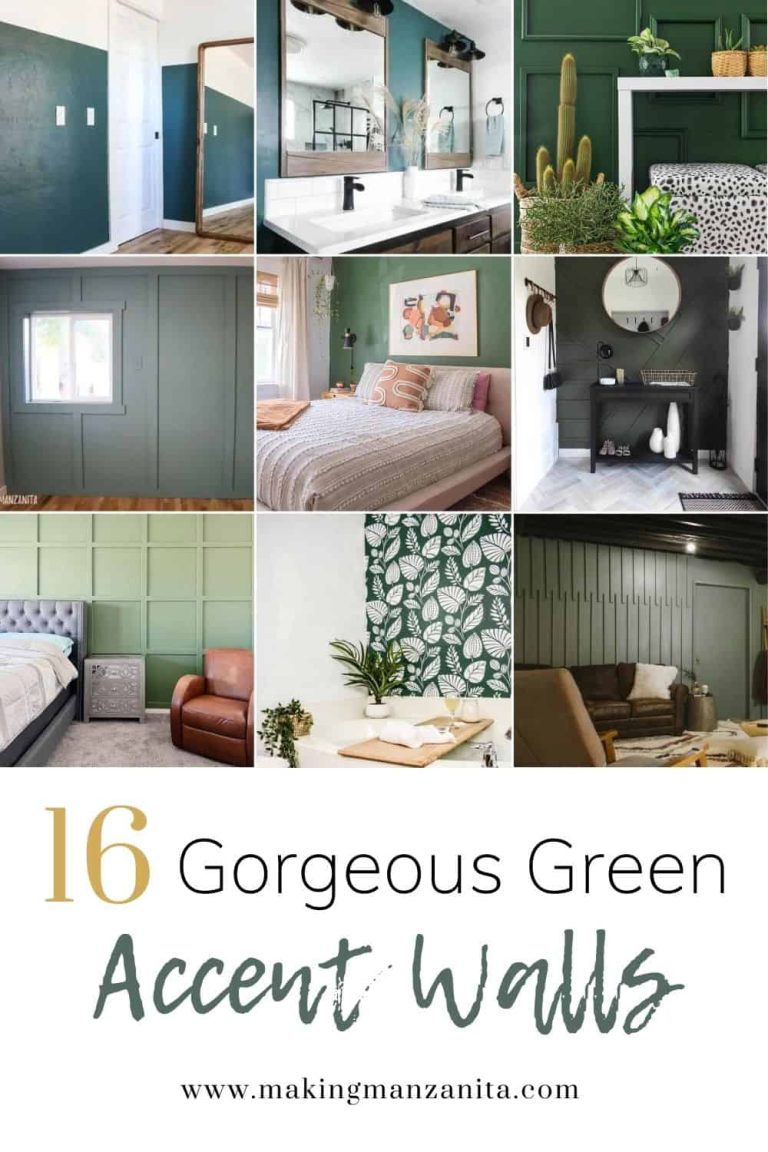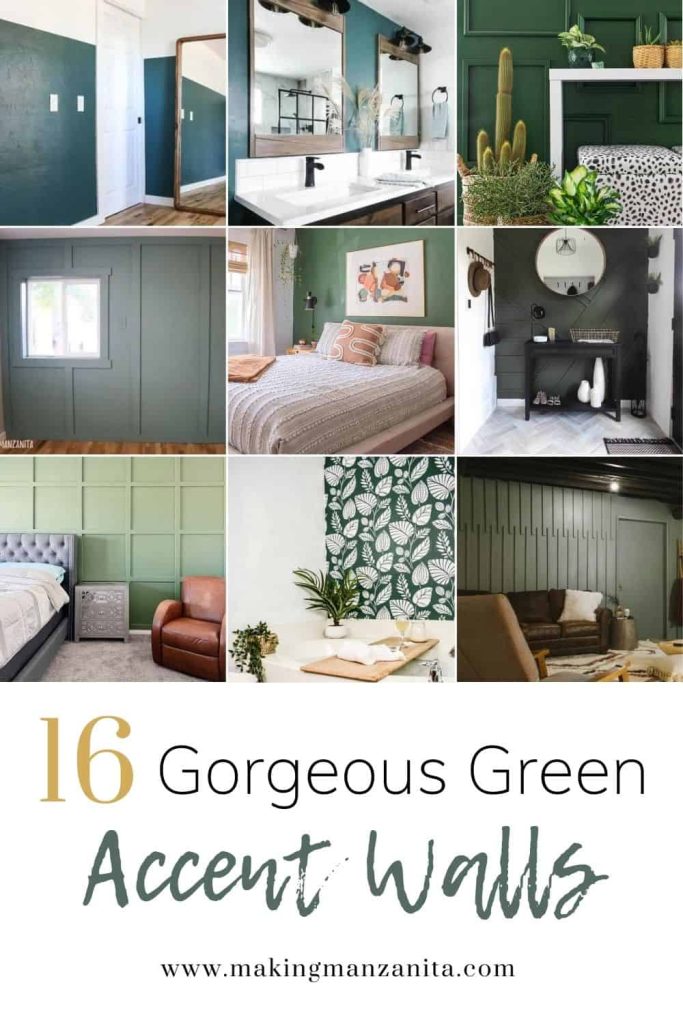 16 Gorgeous Green Accent Walls
Which of these green accent walls was your fave?
Let us know in the comments below!