Want to learn how to paint a mountain mural in your bedroom? You're going to love this tutorial featuring BEHR®'s 2020 Color Trends and Color of the Year.
Thank you to Behr Paint Company for sponsoring this mountain mural tutorial and the BEHRBox campaign! All opinions are entirely my own. This post also contains affiliate links, but nothing that I wouldn't recommend wholeheartedly. Read my full disclosure here.
You guys know that we've been busy around here renovating since we moved in almost 2 years ago.
There are SO many projects… here are just a few. We've built a nursery for Quinn, added this farmhouse bathroom for the kids, refinished original hardwoods, and added new wood flooring.
We've recently even been working on our master bedroom with our newly finished two tone walls and OF COURSE our brand new master bathroom that we've been doing for the big Renovation Challenge.
Want to see our other renovation projects? Check out our full home tour here!
But here's one thing we haven't touched. Or really shown you.
Poor Calloway's room.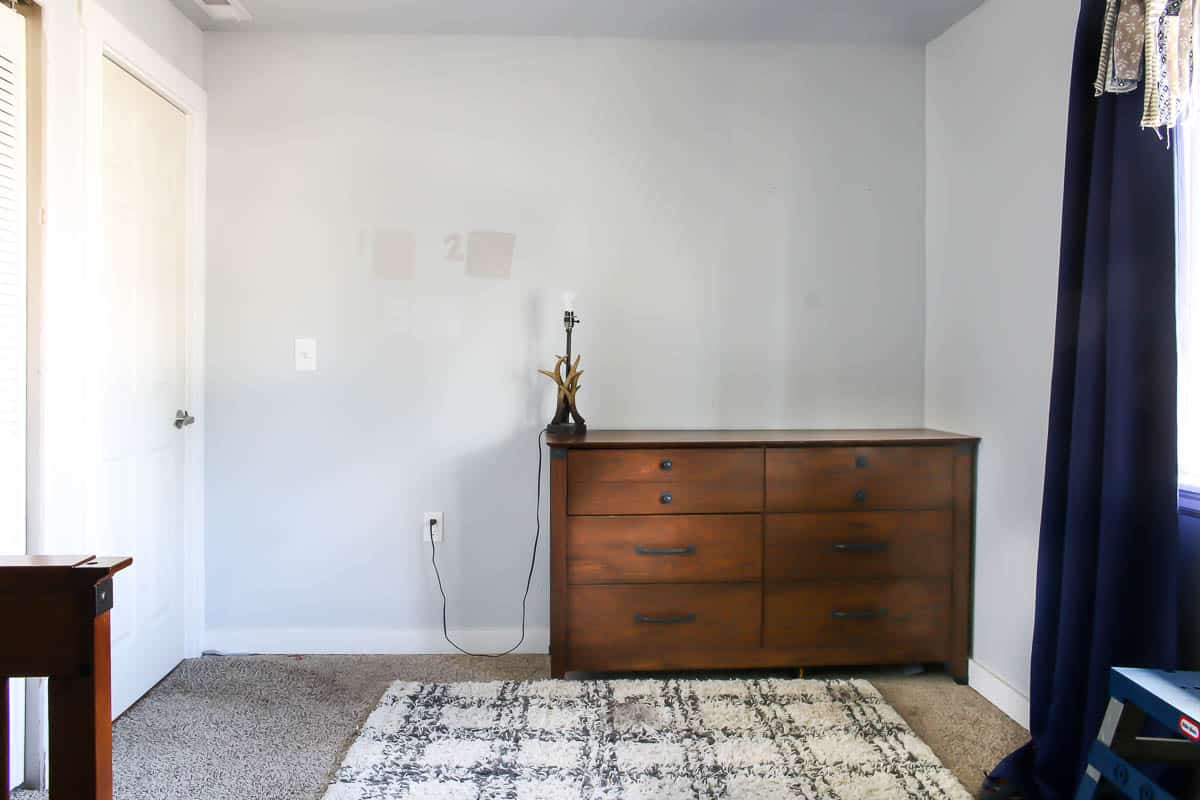 We literally threw his furniture in the room and haven't done a thing since.
He was overdue for a little makeover, so when Behr asked us the participate in the BEHRBox challenge where we were challenged to "invite the outside in" and celebrate their 2020 Color of the Year, Back to Nature, & 2020 Color Trends… I knew JUST what to do.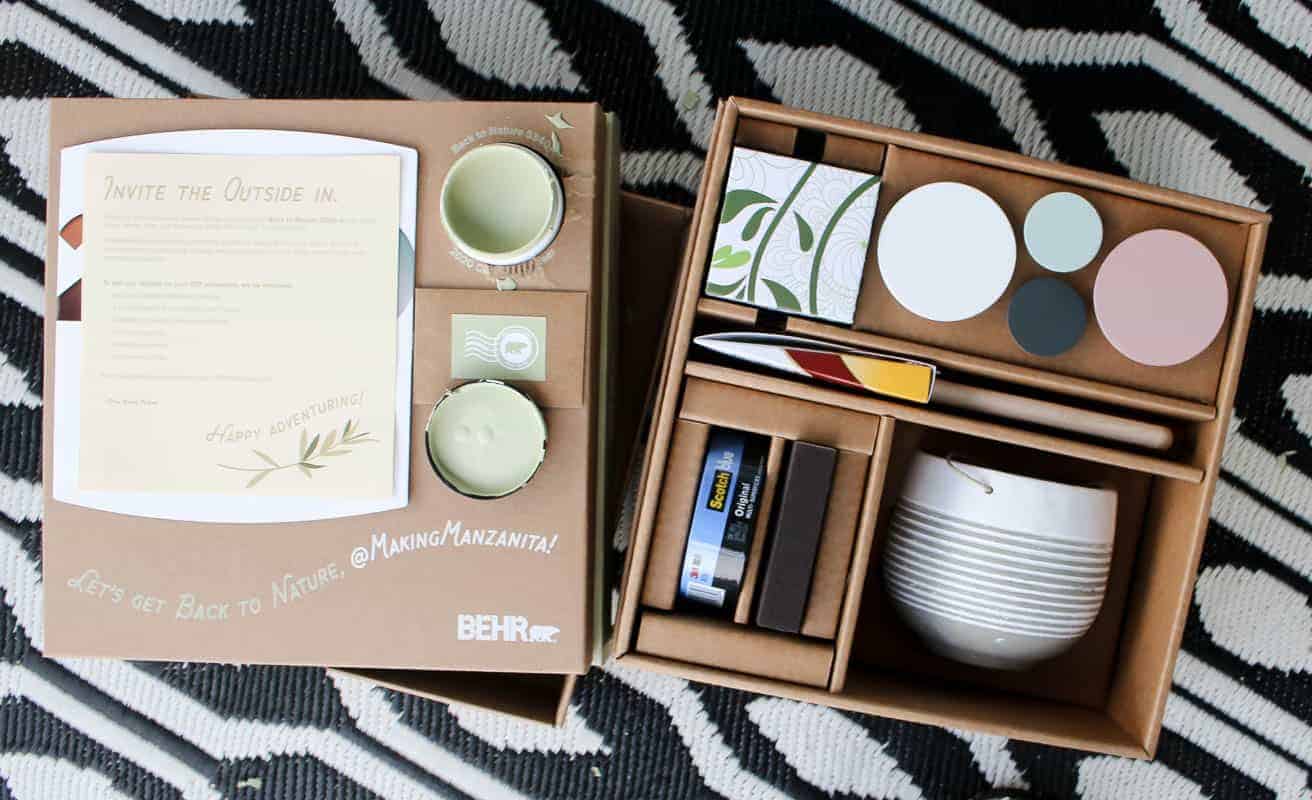 We took Behr up quite literally on their challenge to invite the outside in. We painted a mountain mural in Cal's room and spoiler alert: he's a big fan.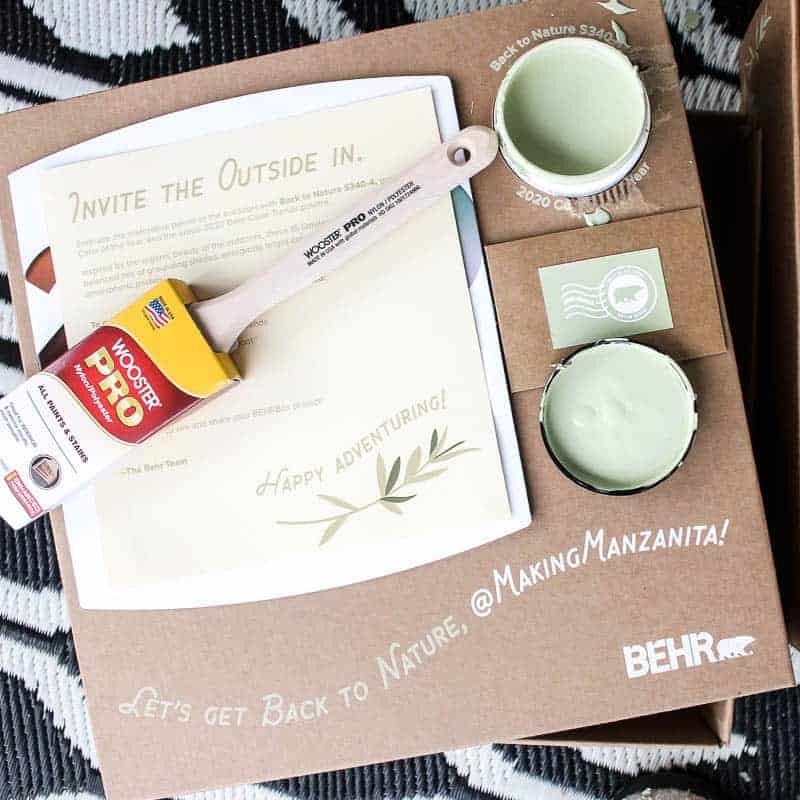 The most fun part of this project was definitely selecting 6 coordinating and beautiful colors from BEHR's 2020 Color Trends for the mountain mural.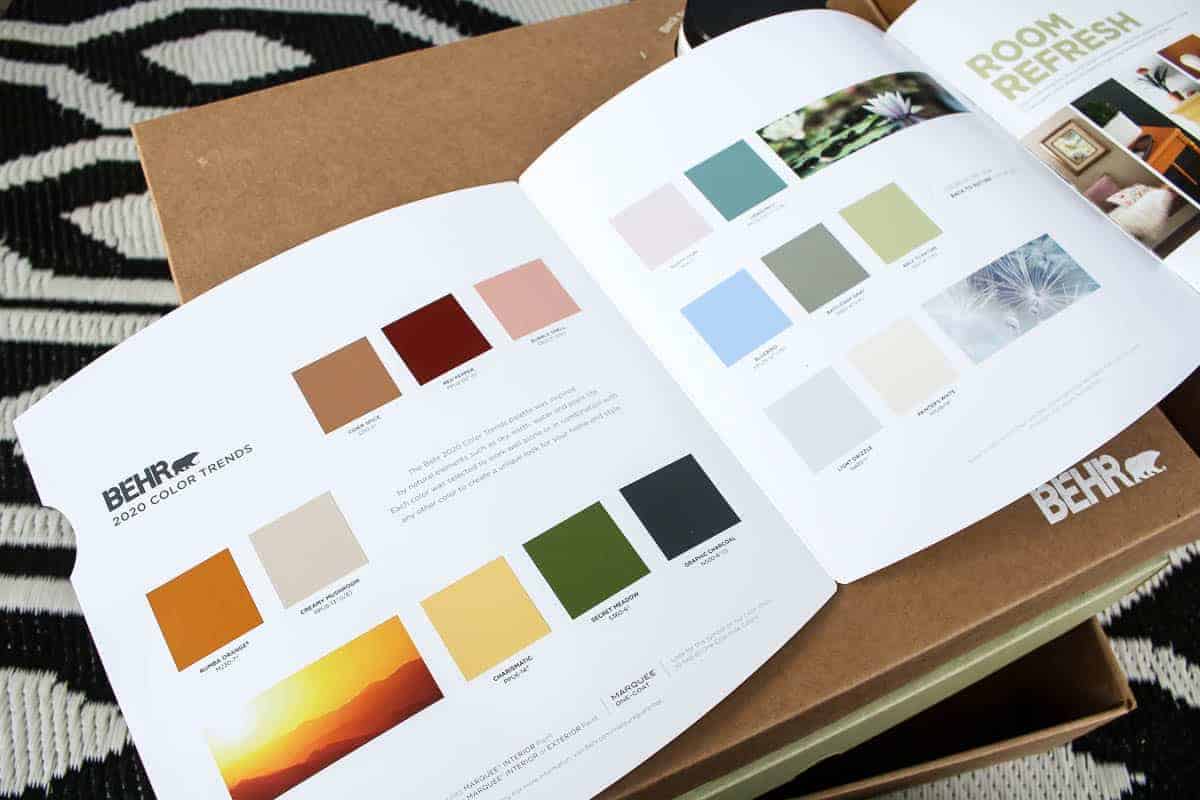 Aren't they all amazing?!
Here are the six colors we ultimately chose: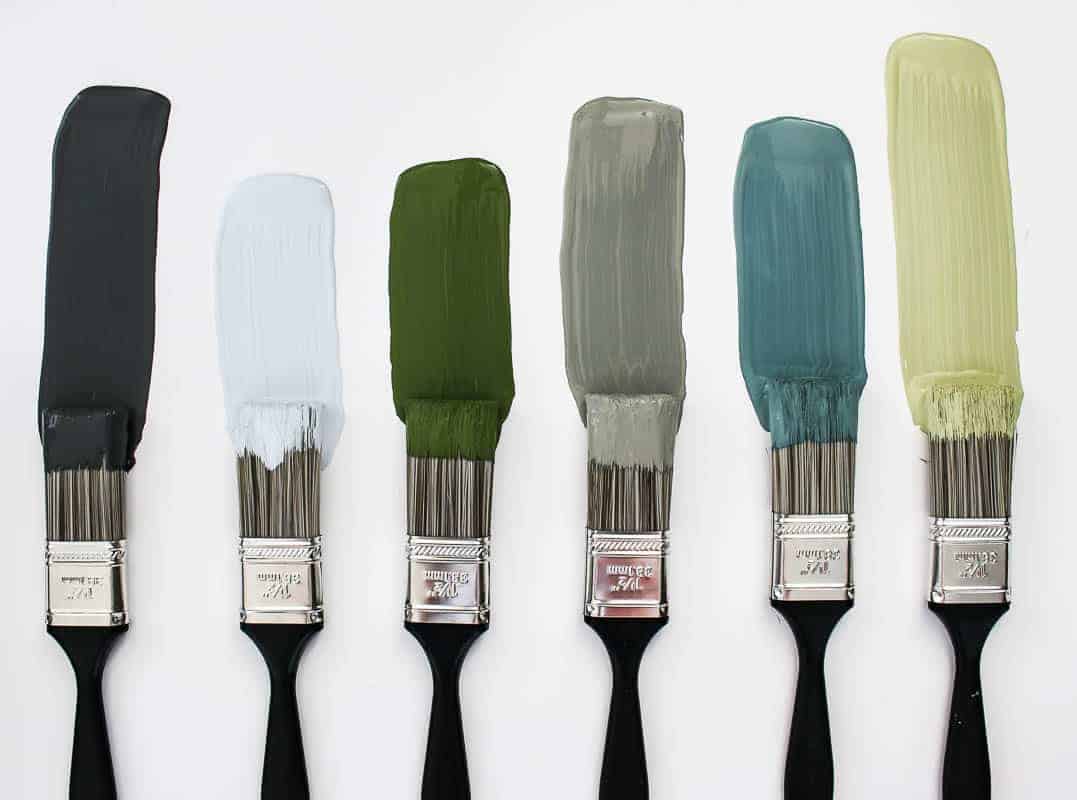 How much paint do you need for a mountain mural?
This obviously depends on just how big your wall is. Now we ordered 1 quart of each of the colors listed below and we had WAY more than enough paint to do the wall. We probably could have gotten away with 1-2 samples of each with exception to the bottom color (Graphic Charcoal N500-6), which we needed closer to 1 Quart.
Now before we jump into the tutorial for this mountain mural, let me just start with a quick warning. When you see how this mountain mural turned out, you're going to be like WHOA…. that's literally ART. And, guys…it is. But here's the deal – it was SO SO SO freakin' easy.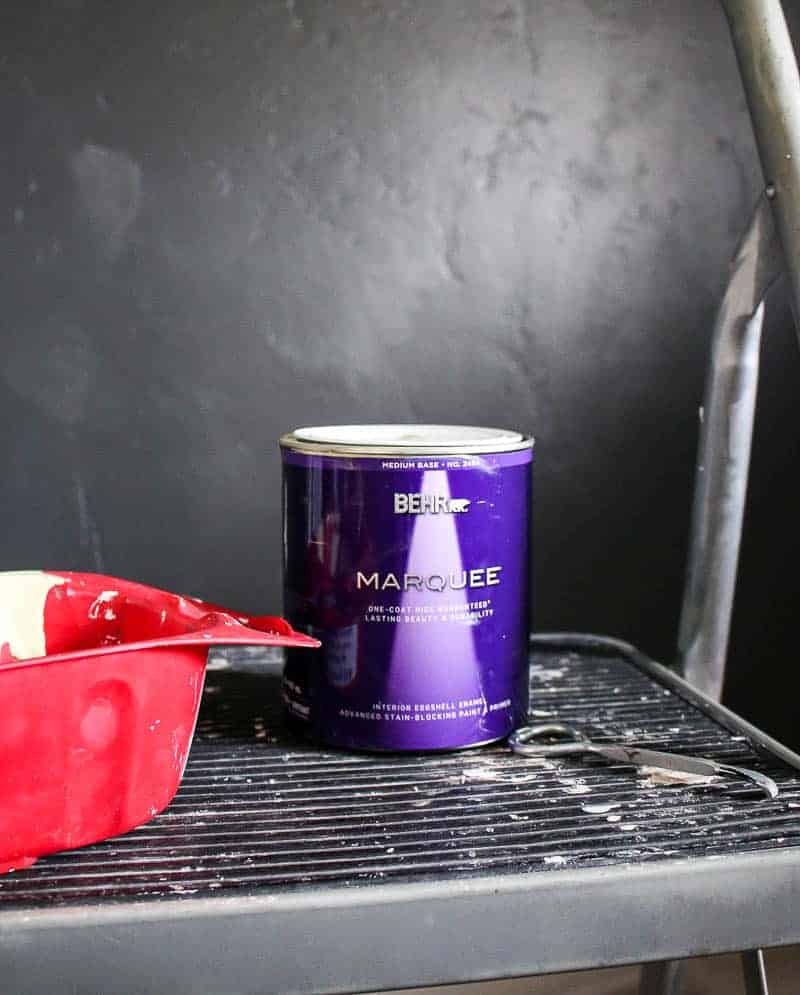 You don't need to be an artist. You don't even need to have a steady hand with the paint brush (honestly – the wobblier, the better!).
So DON'T you dare be intimidated to try something crazy like paint mountains on your walls.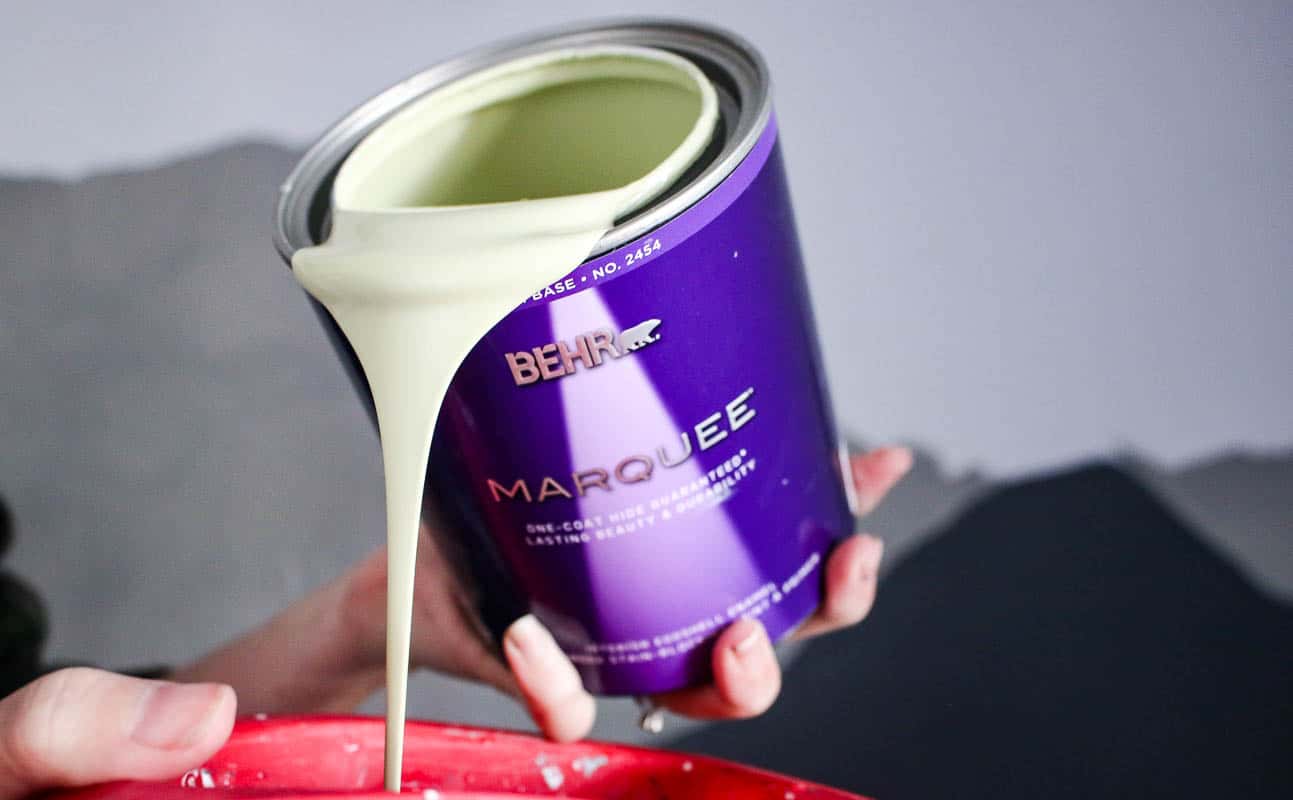 Mountain Mural: Video Tutorial
We wrapped up this entire mountain mural tutorial in a video as well. So feel free to watch the video and/or read the whole tutorial below if you want to break it down even more.
If you love DIY videos, be sure to subscribe to our YouTube channel so you don't miss the next one!
Supplies for mountain mural:
Mural Paint Colors
Wall Color
Pencil
Paint Brush – Behr sent us this one in our BEHRBox and it worked perfectly for the mountain mural
Drop Cloth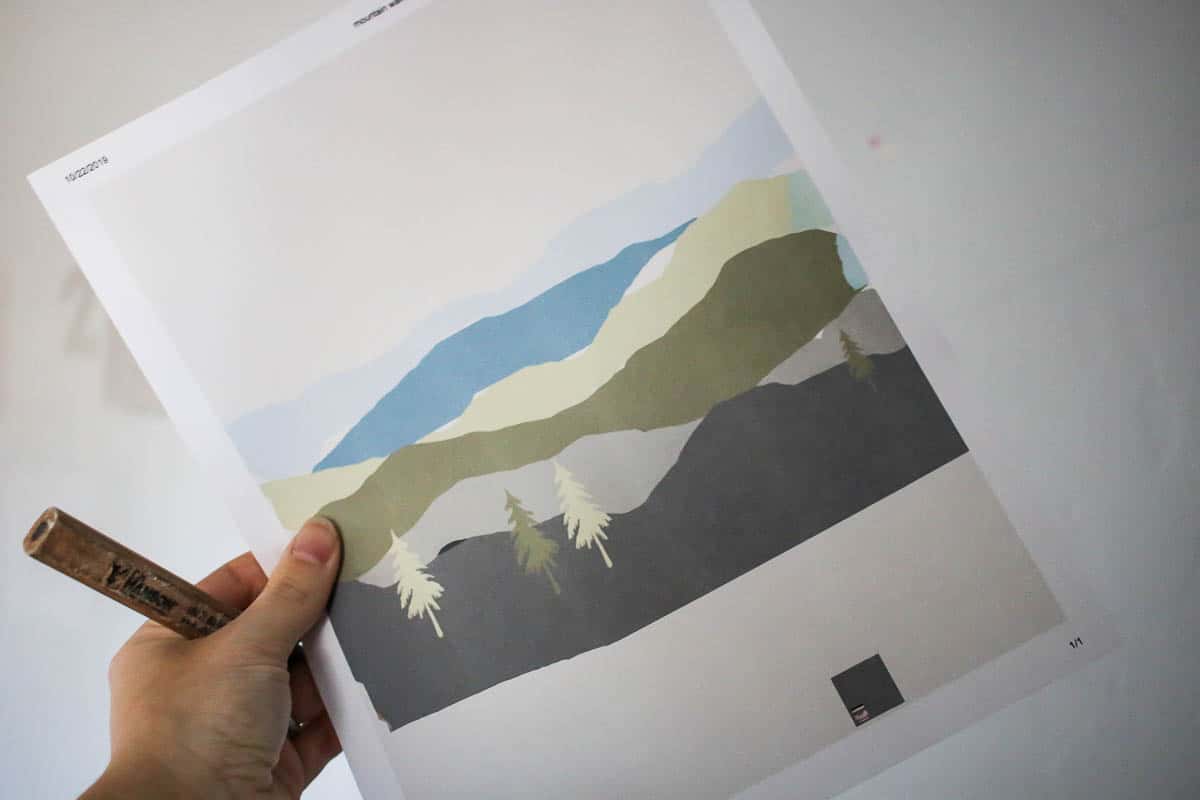 Step 1. Sketch out mural.
Using a pencil, roughly sketch out your mountain design onto the wall. Don't worry about getting it perfect. You don't need to worry a whole lot about the exact character of the lines. You just want a general idea of your plan before you start putting paint on the walls.
Also it helps to lightly write in the color names on each section so you remember what is going where.
Many other mountain murals that I've seen online have stuck with one general color scheme and faded it lighter as it get to the top for an ombre effect. I love that the colors we chose are different, but still go together so well. They also still get lighter as you get to the top, but they aren't all the same shade.
If you do decide you wanted to do more of an "ombre" look to your mountain mural, you could really stick with one darker color and one lighter color and mix them as you transition colors.
Step 2. Paint bottom color.
I started with the bottom color, which is the largest. We decided to start the mountain scape up about 4 feet because any furniture that is going to be on this wall will be about that tall (ie: a dresser or bed). This way our entire design is mostly above furniture.
Using an angled paint brush, you can simply follow your pencil lines to create the mountain look. Like I said earlier, the more wobbly you are with the paint brush, the better. It looks more natural that way!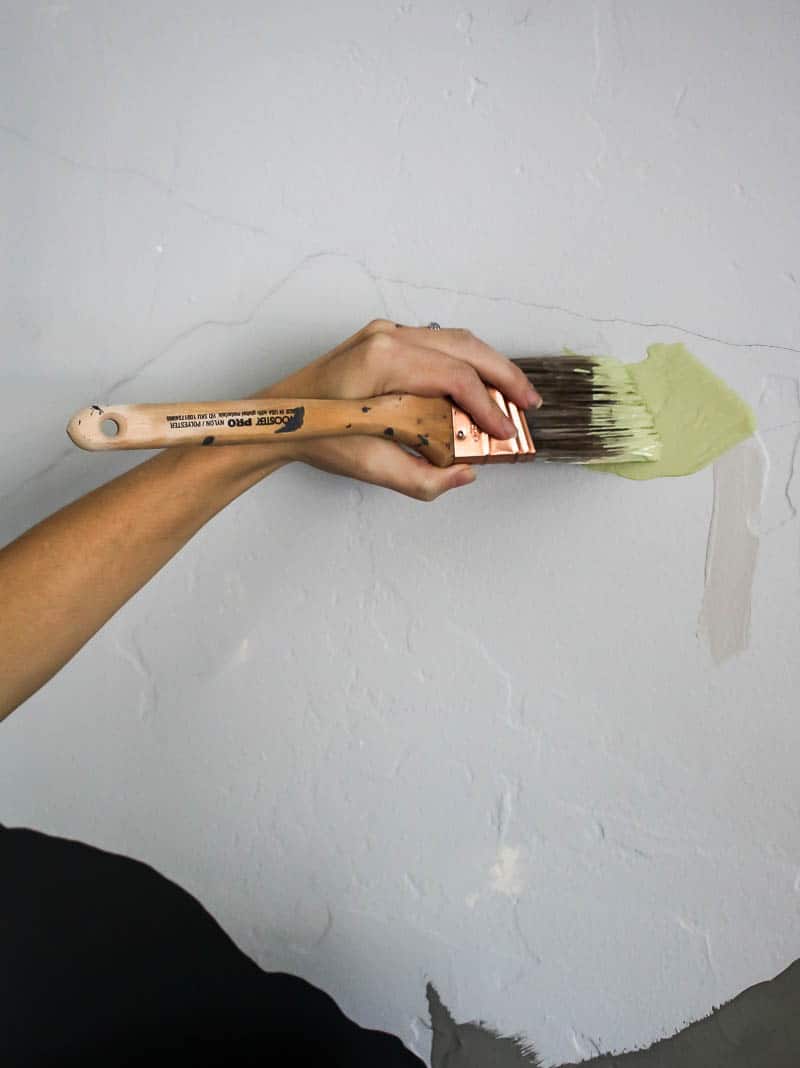 Work in small sections and try to blend the paint brush strokes as much as possible. This was honestly probably the hardest part of the entire mountain mural project – blending the paint brush strokes.
Now if you're wondering why I just didn't use a paint roller, let me explain. The texture of a roller and a brush are very different and the lines of the mountaintop definitely need to be done with a brush. So instead of having two different textures, I chose to brush the entire wall.
If I had to do this mountainscape again, I might change my mind and use a flat paint sheet instead of eggshell to help prevent some of the brush strokes. But maybe not because this is a toddler's room and flat paint is a lot harder to keep clean than eggshell.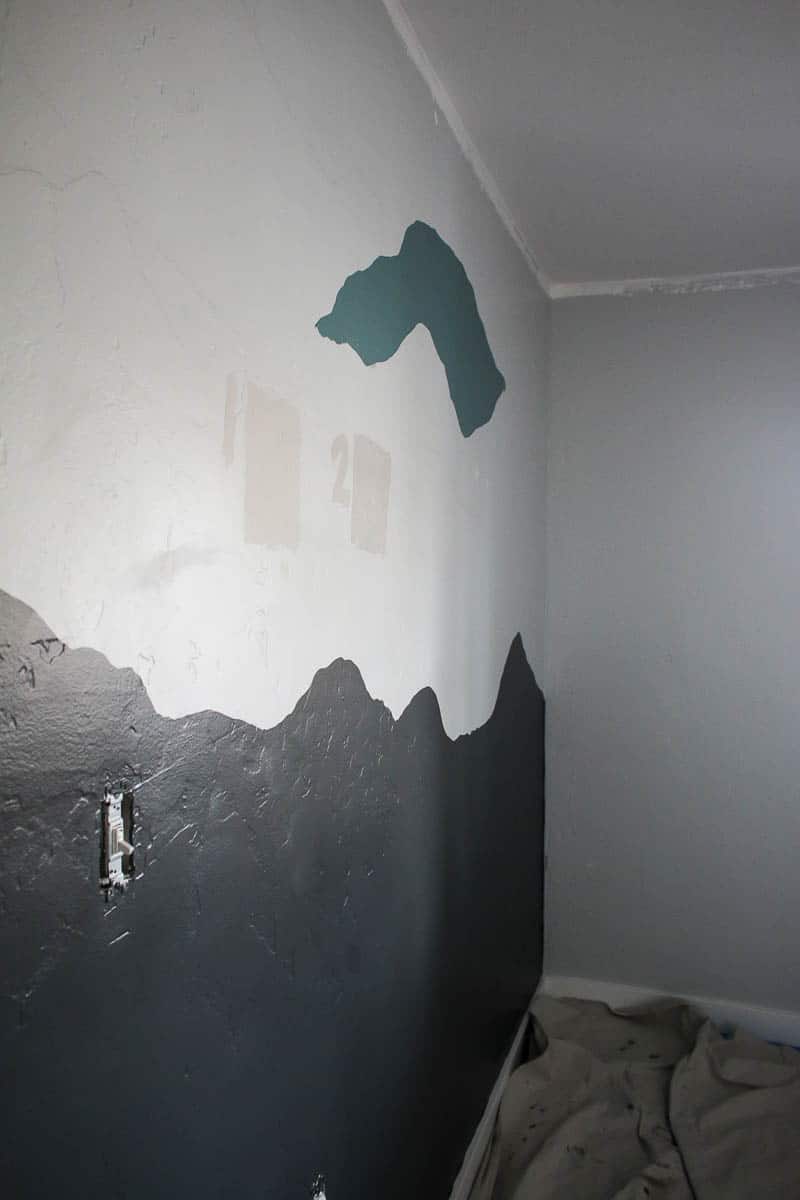 Step 3. Continue filling in colors.
While your first color is drying, you can move onto another section. Using the same angled brush and following your pencil lines with the paint and then blending in the brush strokes…just keep it moving.
You'll need to wait until each adjoining color dries before moving on so it may take some waiting in between colors.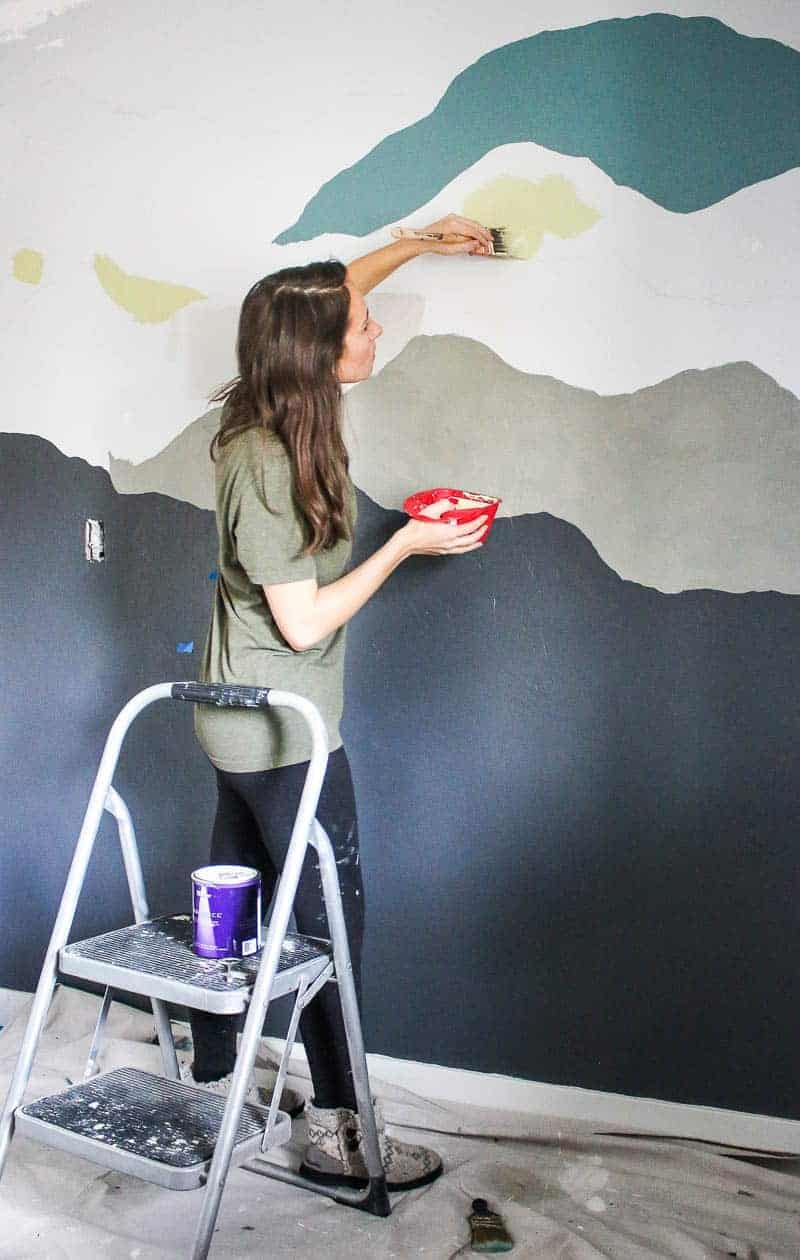 Step 4. Touch up as necessary.
We were using BEHR MARQUEE® Interior Paint (which is the best of the best), so there is only really one coat required. There were a few spots here and there that I needed to go back to clean up some brush strokes, paint drips down the wall and some of the lines at the mountaintops.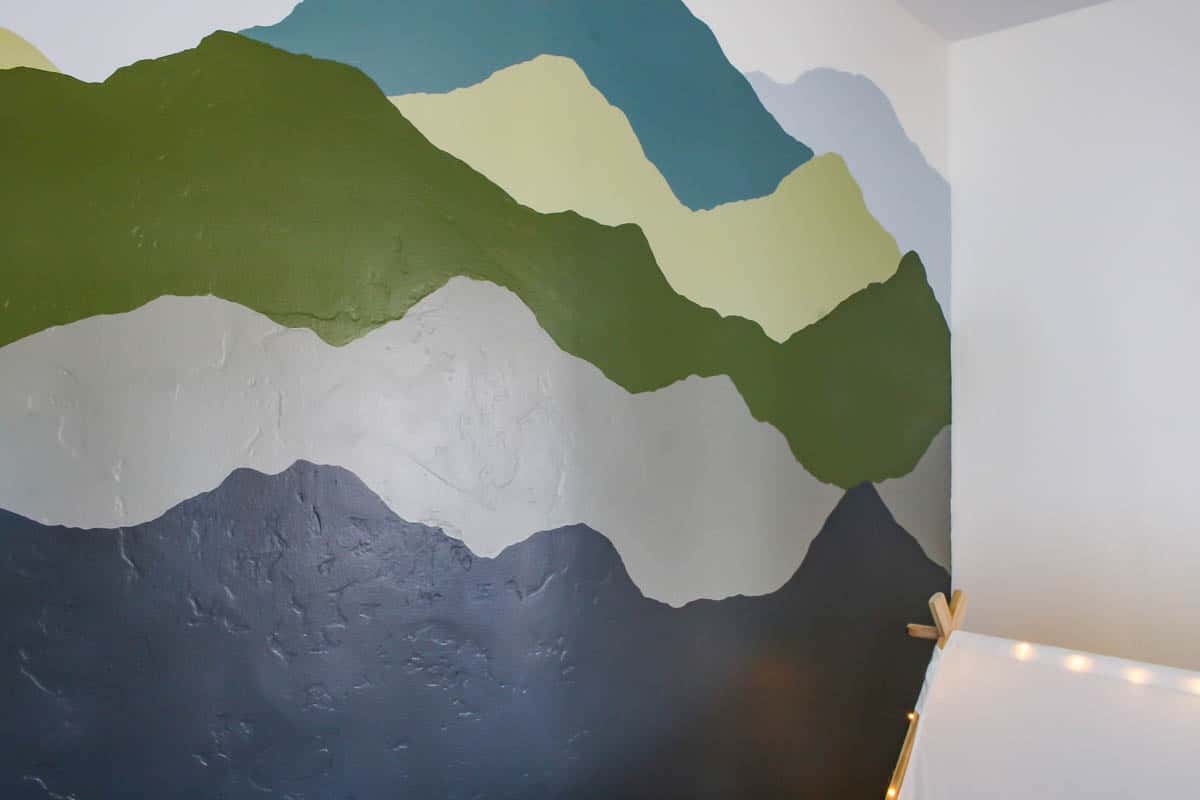 And that is IT guys!
I promise it isn't as hard as it looks.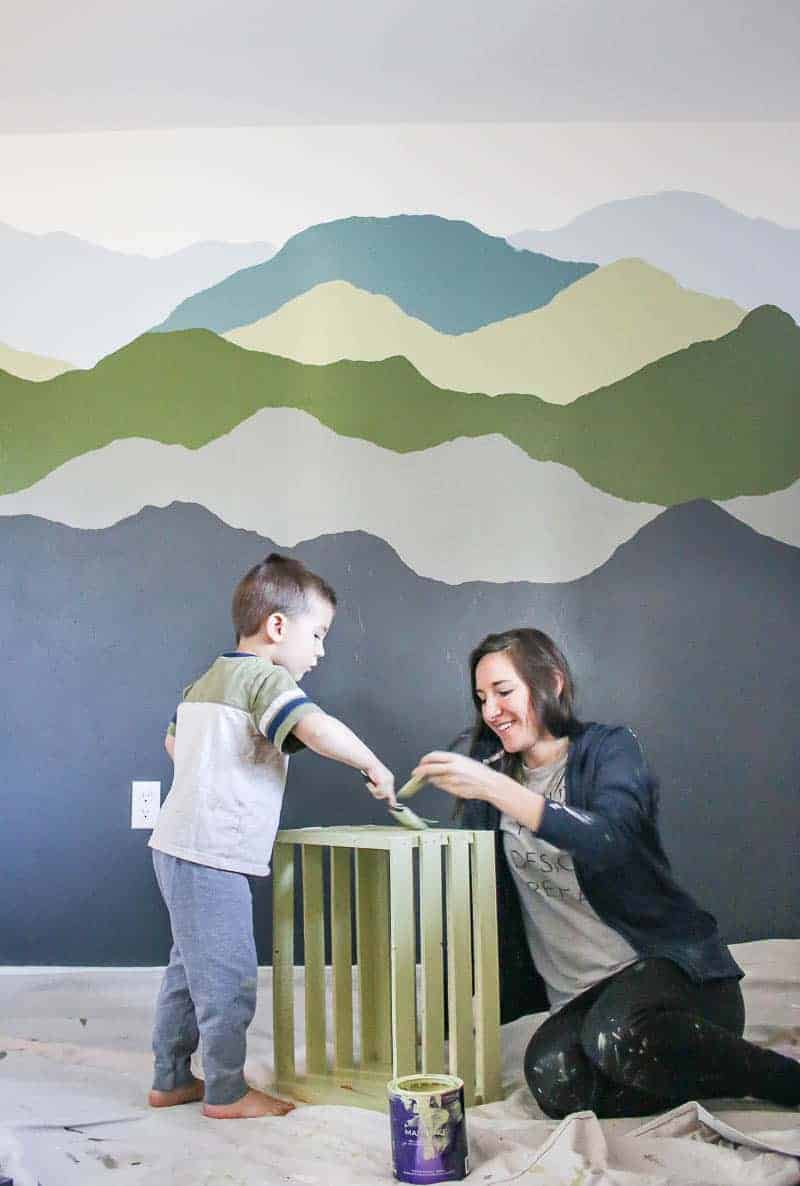 We had more than enough paint leftover for a fun little book storage project too that Cal had SO much fun helping with. We simply took three wooden crates and painted them different colors from our mountain wall and stacked them together.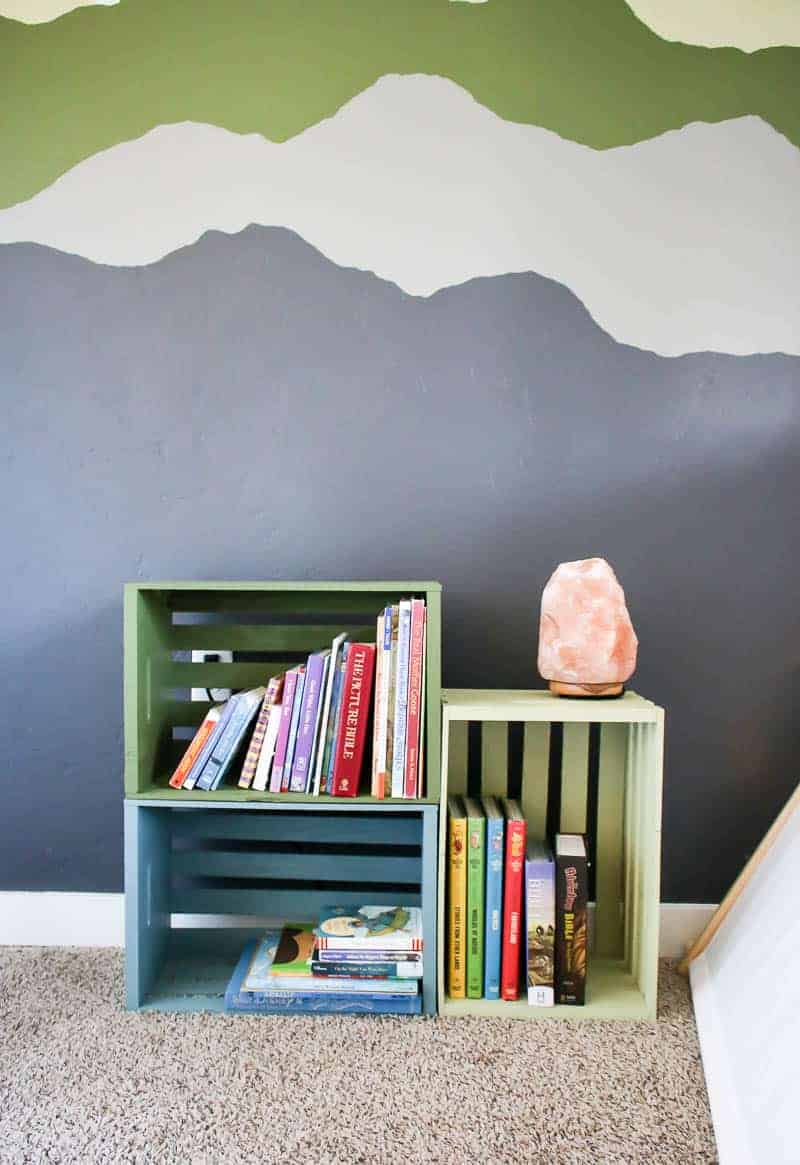 Cal's pretty amped about his new mountain mural.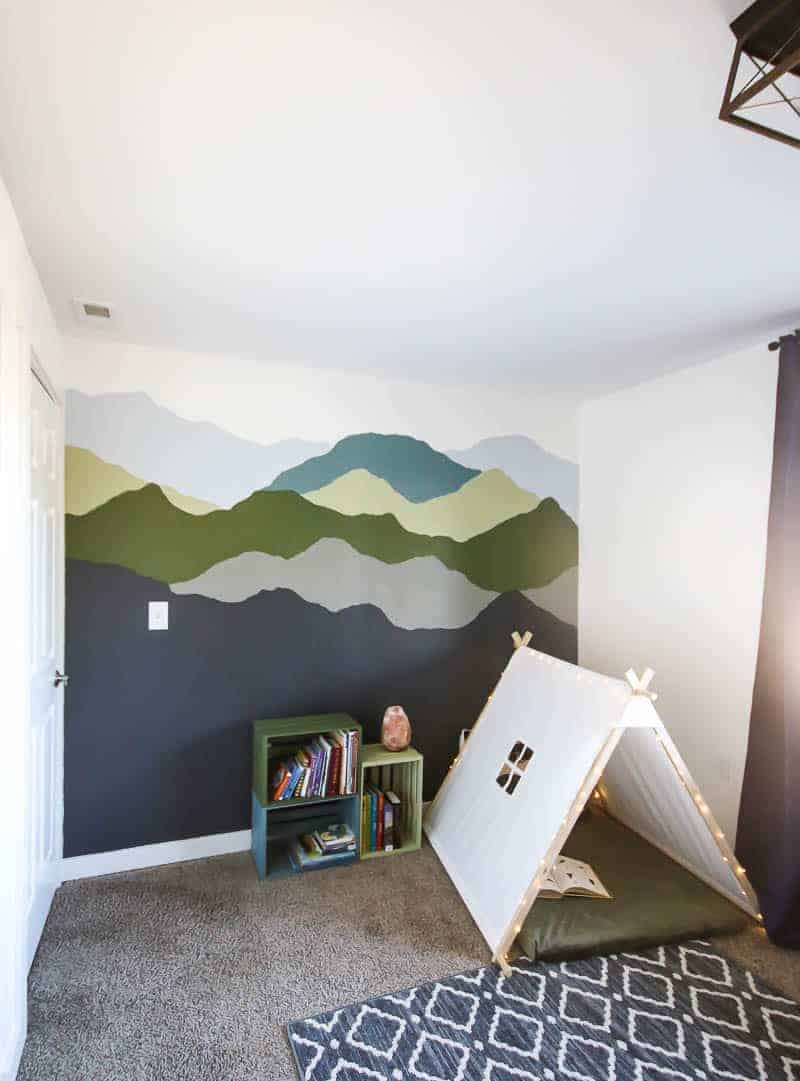 He's especially wild about the new tent with string lights, which creates to coziest little reading nook (and he's even slept in here a few nights, haha!)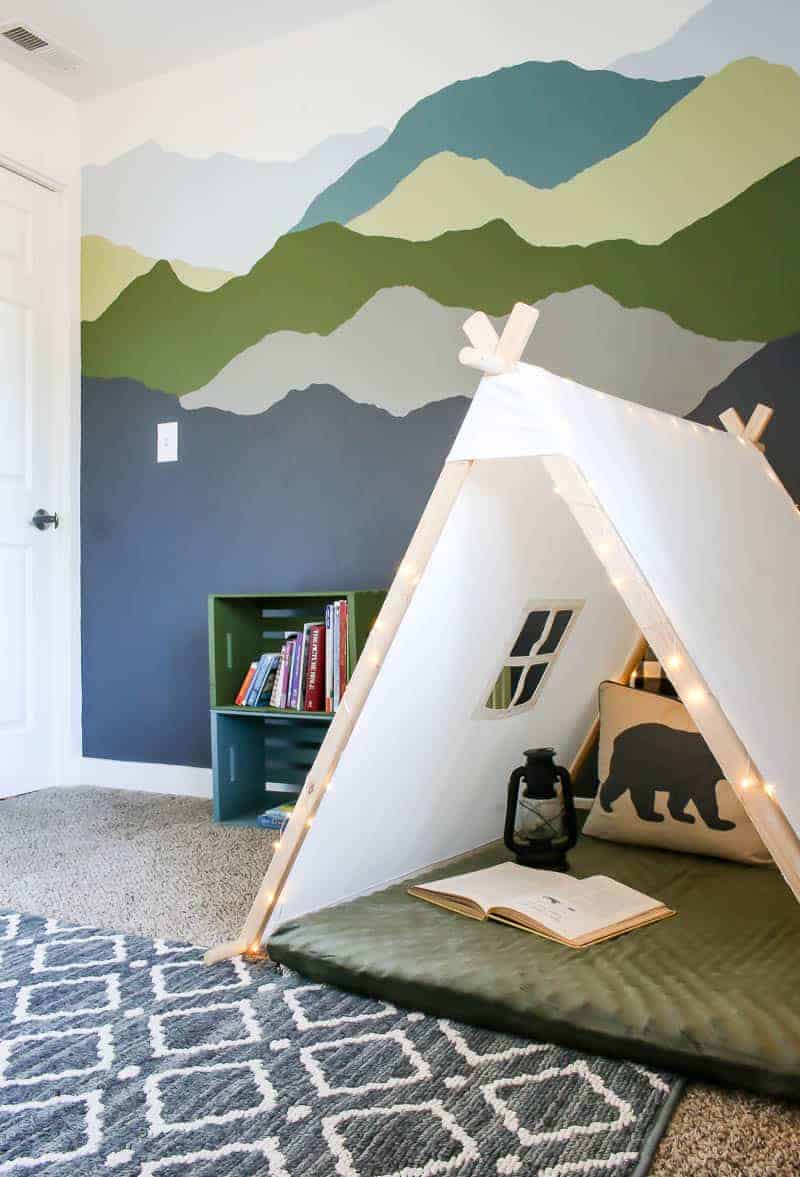 The salt lamp really adds to the whole mountain theme and is a great toddler nightlight. We've really been struggling with him always wanting the overhead light on all night long, so this new light is a great compromise. The soft amber light helps him sleep and isn't so bright.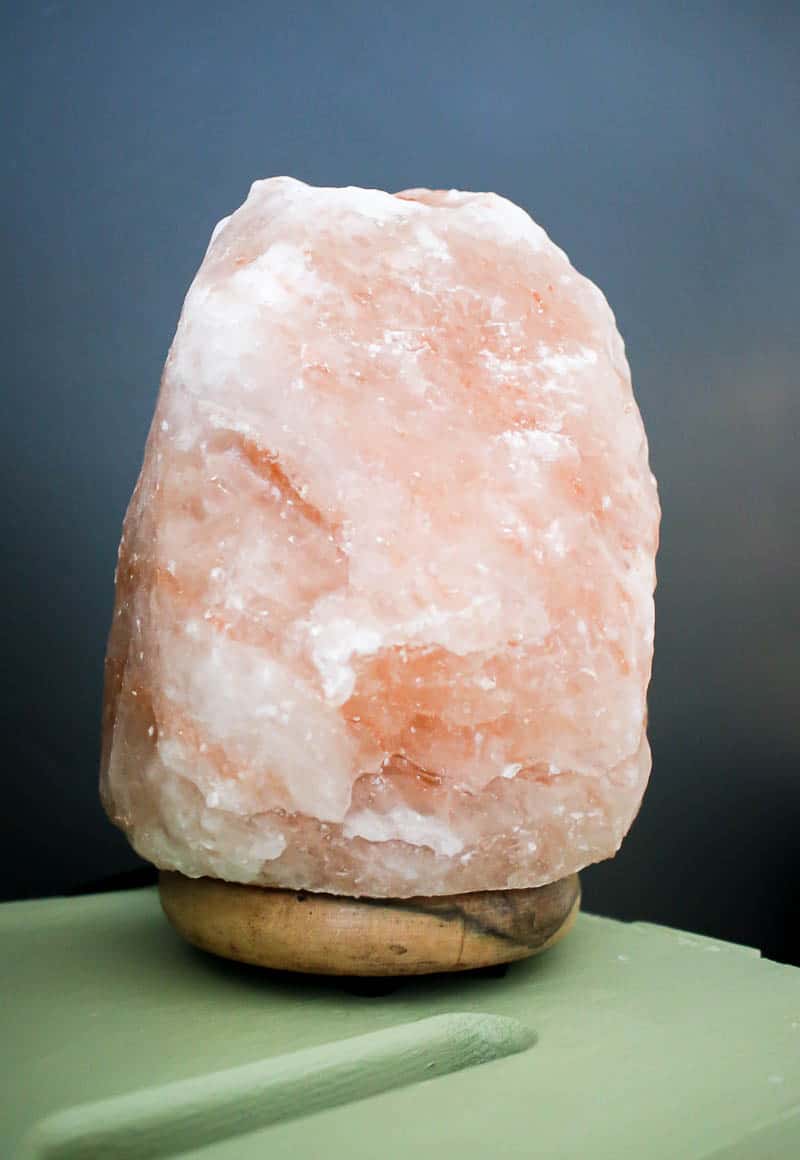 I love that the new area rug pulls in the colors of the mountain mural and adds a fun pattern to the space.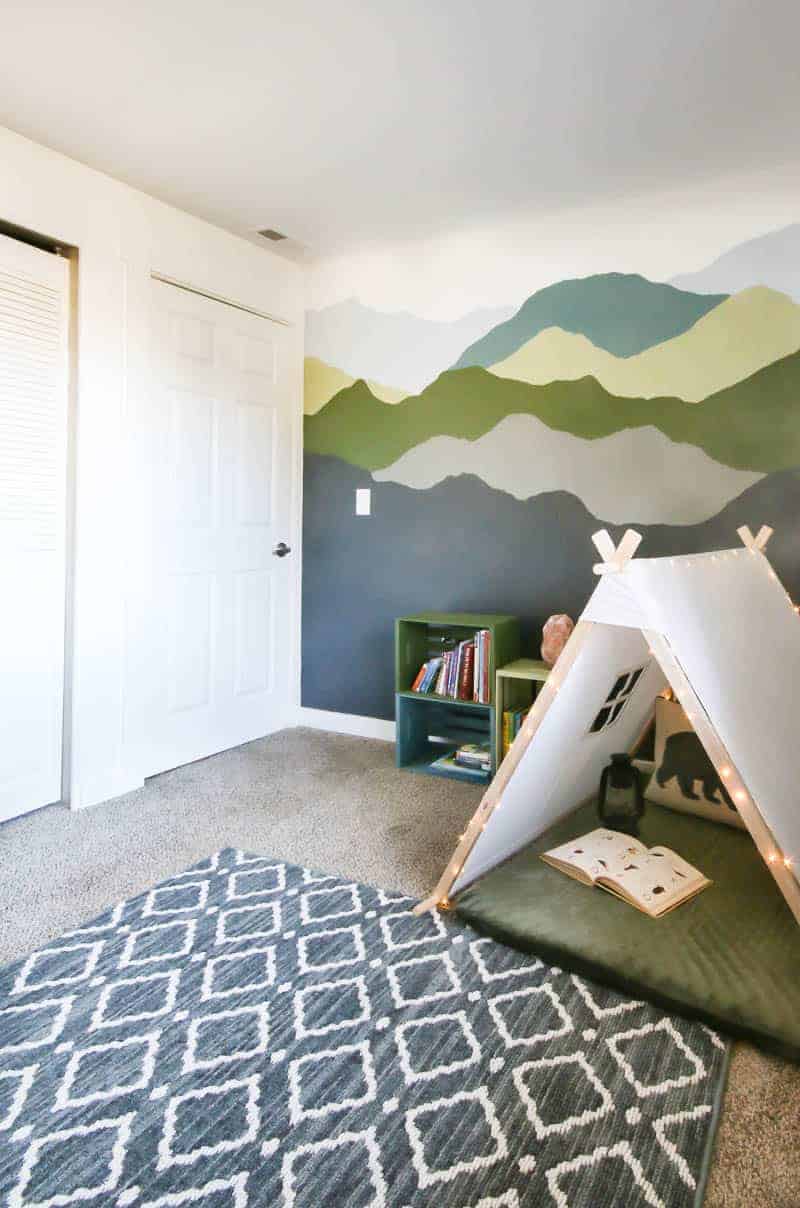 The furniture arrangement isn't 100% set in this room.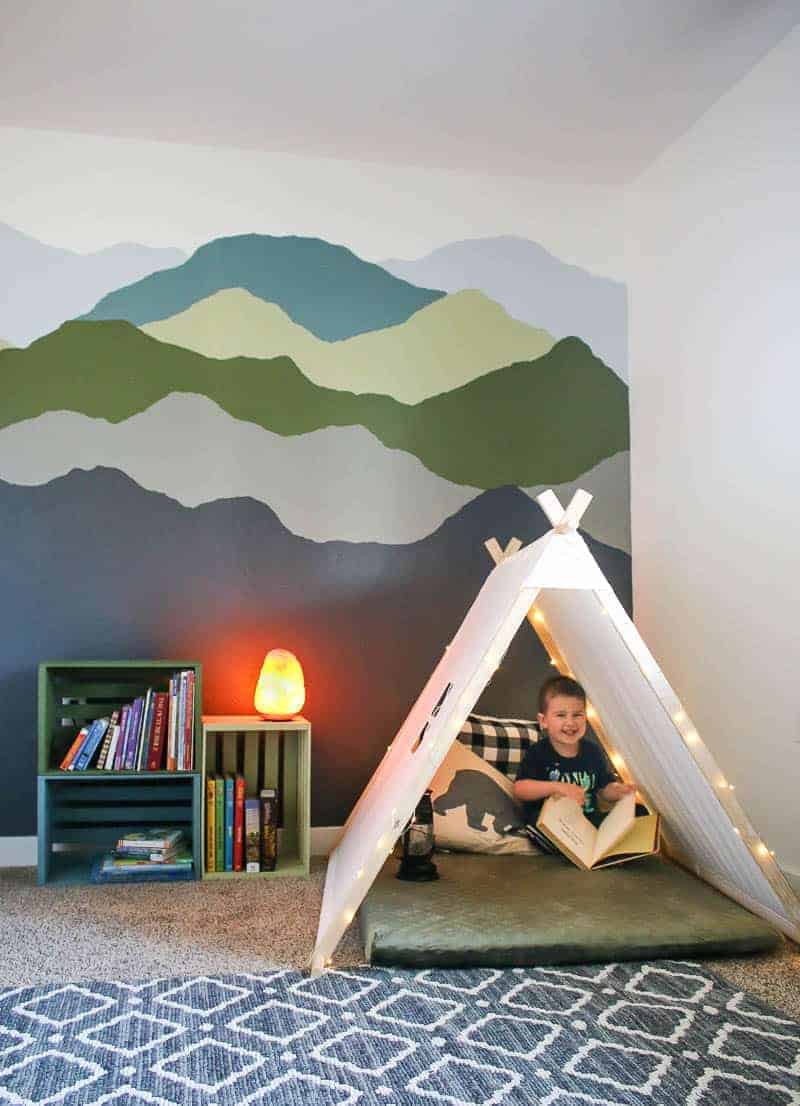 Pretty soon, we're going to be transitioning him to a twin bed and building a REALLY cool bed, which will probably go over here in front of the mountain wall. Any guesses on the design? (UPDATE: Check out of DIY cabin bed here!)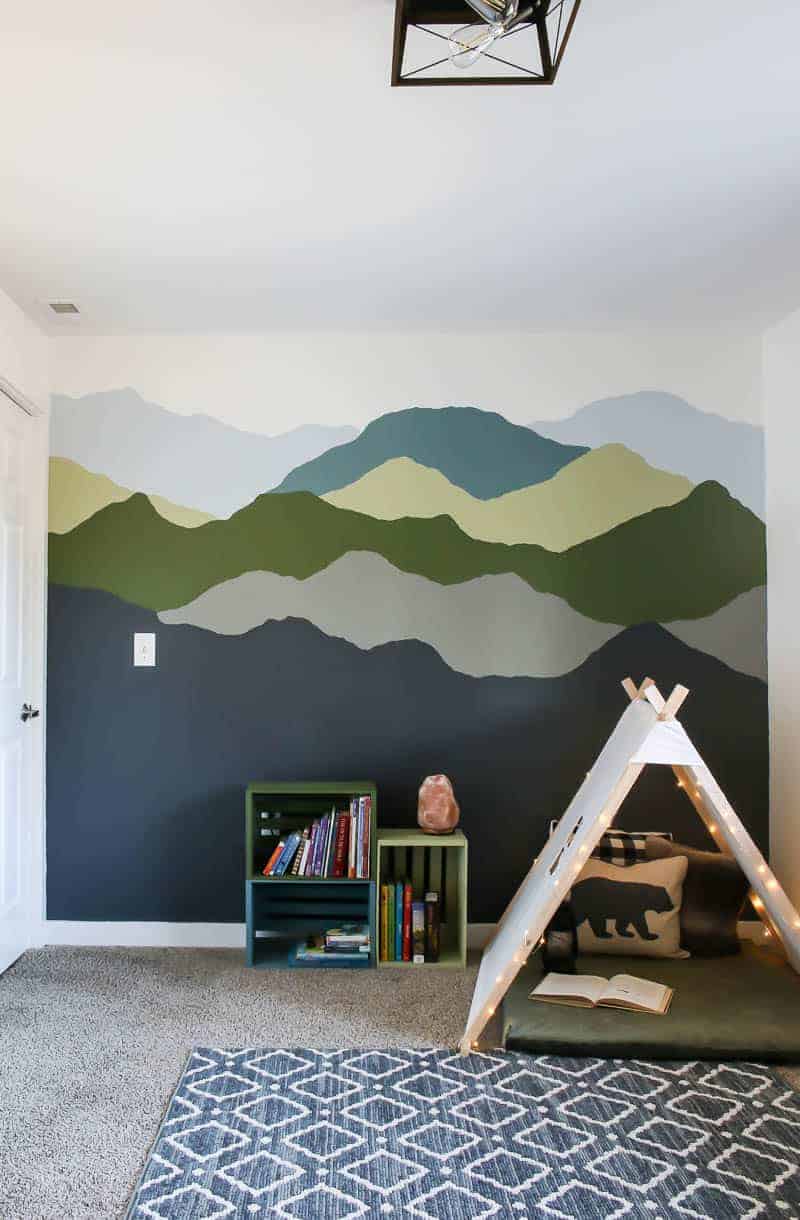 Once we do that, we'll probably reconfigure things in this room to make it work a little better.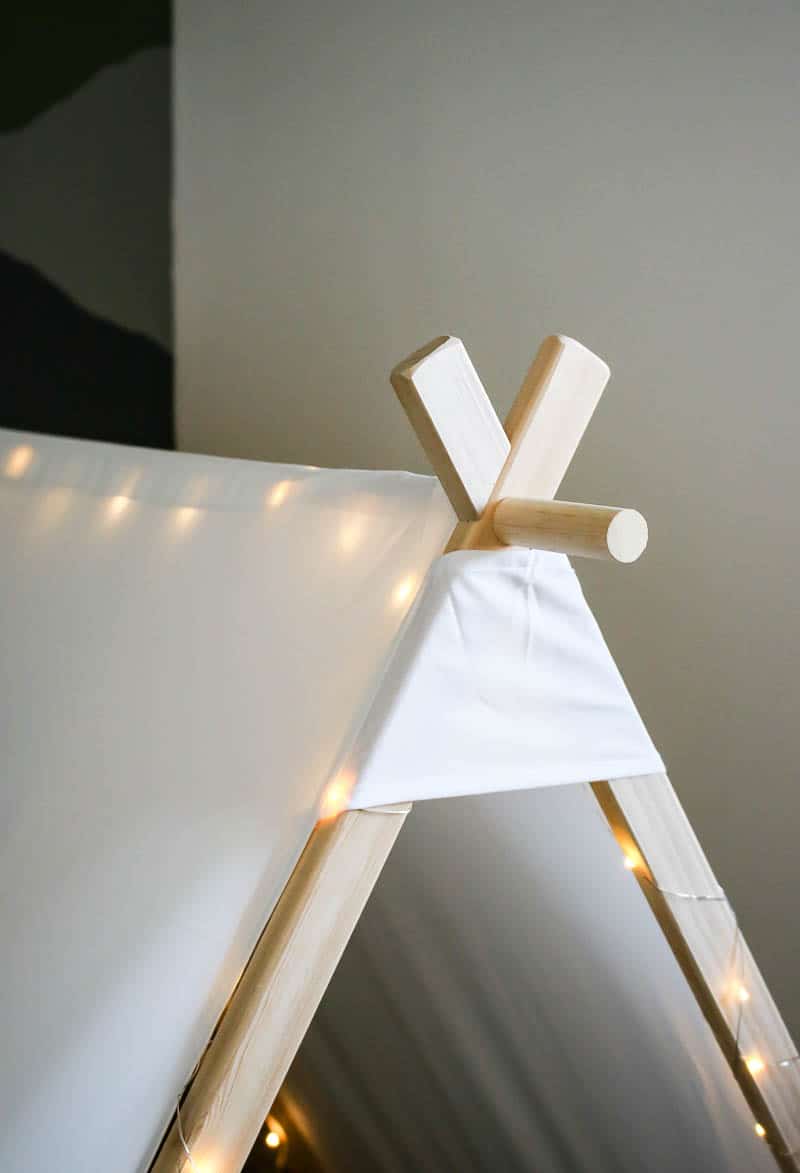 But until then, he is LOVING his new room and especially his full wall of mountains!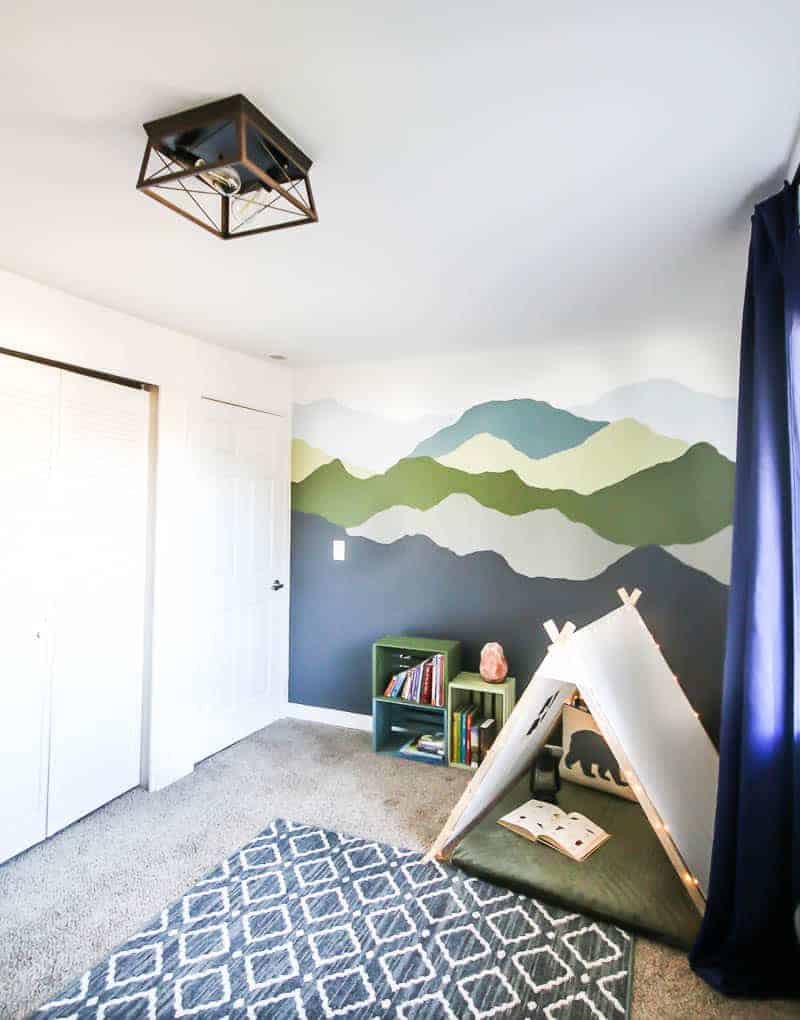 We had so much fun participating in Behr's BEHRBox Challenge and we can't wait to see what the other participants come up with.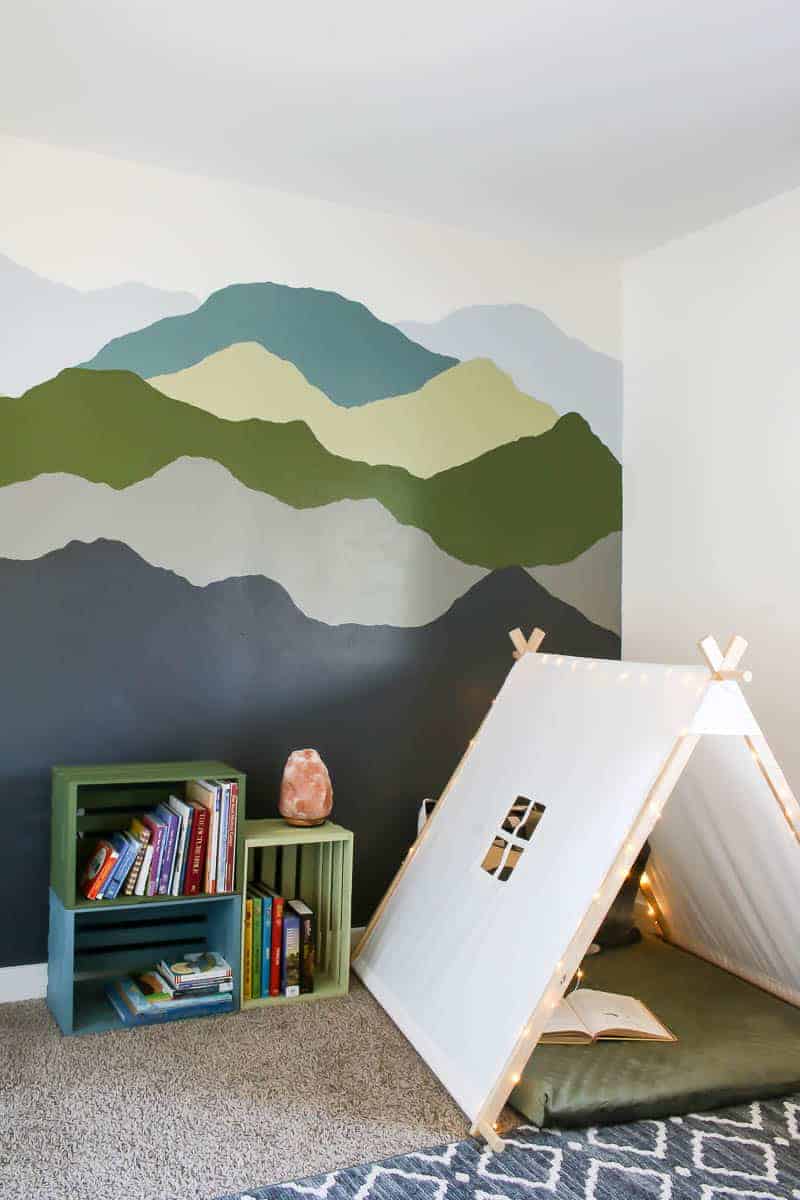 Source list for Cal's mountain room: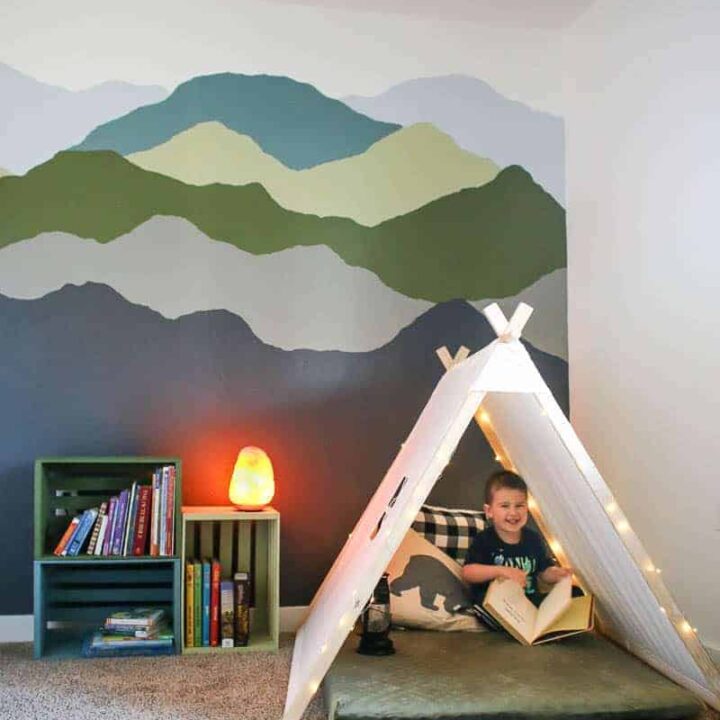 How To Make A Mountain Mural
Want to learn how to paint a mountain mural your bedroom? You're going to love this tutorial featuring BEHR®'s 2020 Color Trends and Color of the Year.
Materials
Instructions
Sketch out mural with pencil.
Paint bottom color first.
Continue filling in colors. You'll need to wait until each adjoining color dries before moving on so it may take some waiting in between colors.
Touch up as necessary.