If you're looking for a super cheap and easy way to add a stamped wall in your house or even some visual interest in the back of a cabinet or bookshelf, you're doing to love this modern sponge painting technique!
Do you remember sponge painting from the 90's??
Fun fact: I had a multi-color sponge painted wall in my bedroom as a kid (along with a matching comforter and wallpaper border.) But it didn't look anything like the modern sponge painting that I've been seeing all over the internet.
If you haven't heard….Sponge painting is BACK!! But with modern patterns and fun designs. It's super easy and unbelievingly cheap.
I knew when we were building our DIY mudroom lockers that I wanted to find a way to add some visual interest to the back of the cabinets. I tried my hand at wallpaper and whew, that is A LOT harder than it looks. It didn't work out as planned.
So I pivoted and decided to try sponge painting a fun and modern design and I went looking for pattern ideas and inspiration!
Modern Sponge Painting Ideas: 12 Sponge Painted Walls for Inspiration
I've seen so many full stamped wall ideas and patterns, here are some of my favorites:
Sponge Wall Ideas (Stamped Patterns)
Are you ready to learn how to do modern sponge painting??
I put together a quick video that walks you through the process that helps go along with the step by step tutorial below:
If you love DIY videos, be sure to subscribe to our YouTube channel here!
This post also contains affiliate links, but nothing that I wouldn't recommend wholeheartedly. Read my full disclosure here.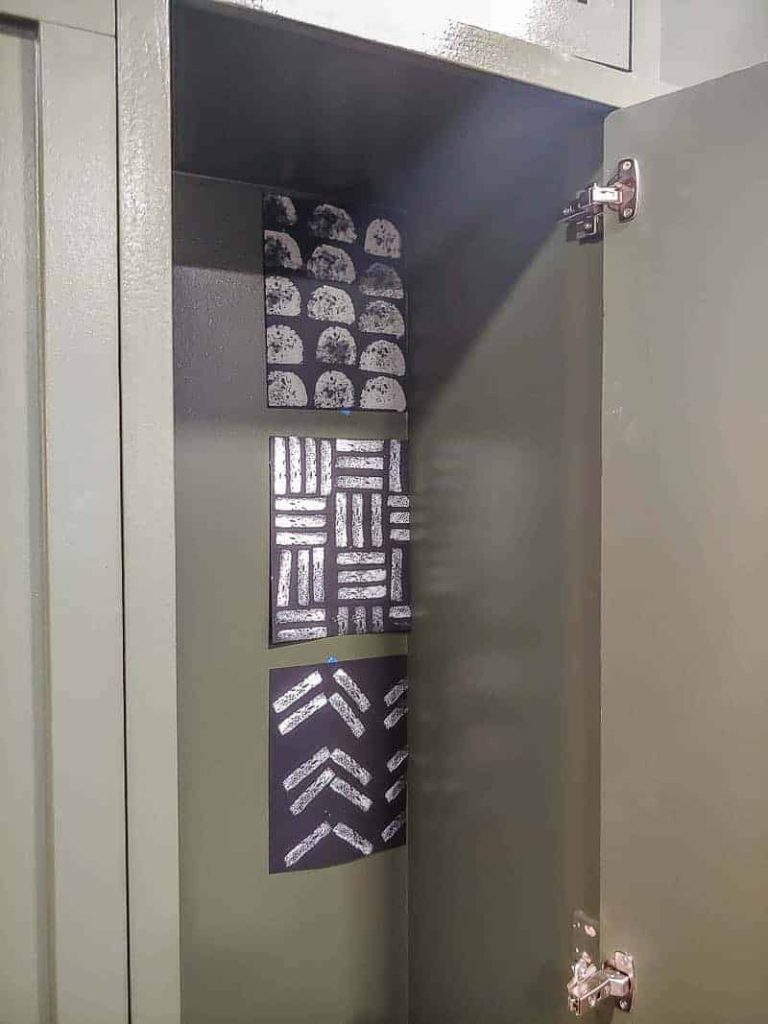 Step 1. Figure out the stamped wall pattern you like best.
Take a look at the patterns I mentioned above, take a search on Pinterest, and check out the #spongewallmovement and #spongewallchallenge hashtags on Instagram for so many ideas,
I found it helpful to test out a few designs on some paper and tape to the area that you'll be painting. This is the best way to get a feel for how it will look in your space.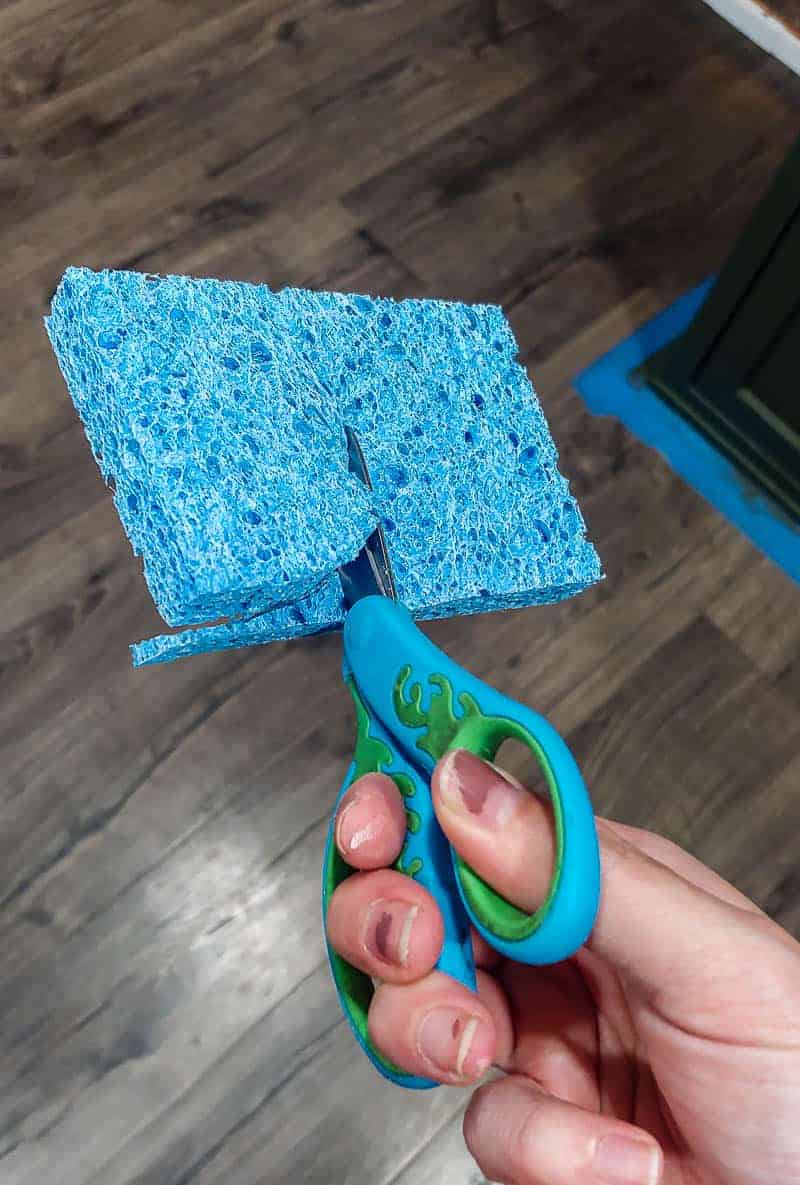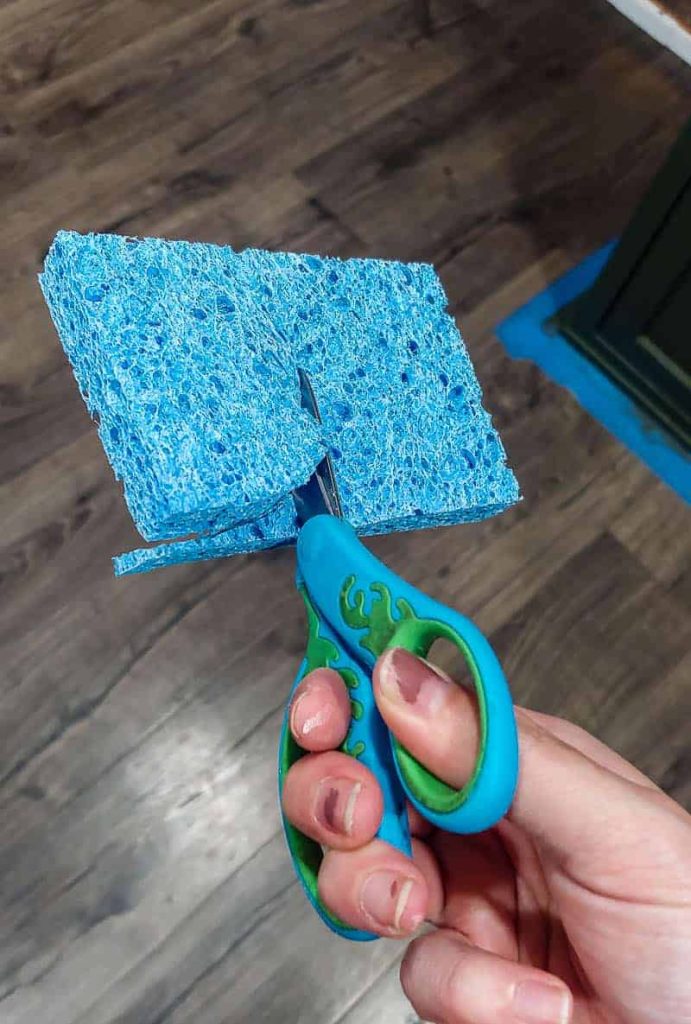 Step 2. Cut your sponges.
I decided to go with a semi-circle pattern, so I used scissors to cut down the sponges.
Since the locker cabinets are a pretty small space, I wanted to go with a small semi-circle so I cut them out of the short edge of the sponge.
If you wanted something larger, you could cut the semi circle from the long edge of the sponge.
I wanted a lot of variation in my stamped design, so I cut up 4 different semi-circles which are all a little bit different.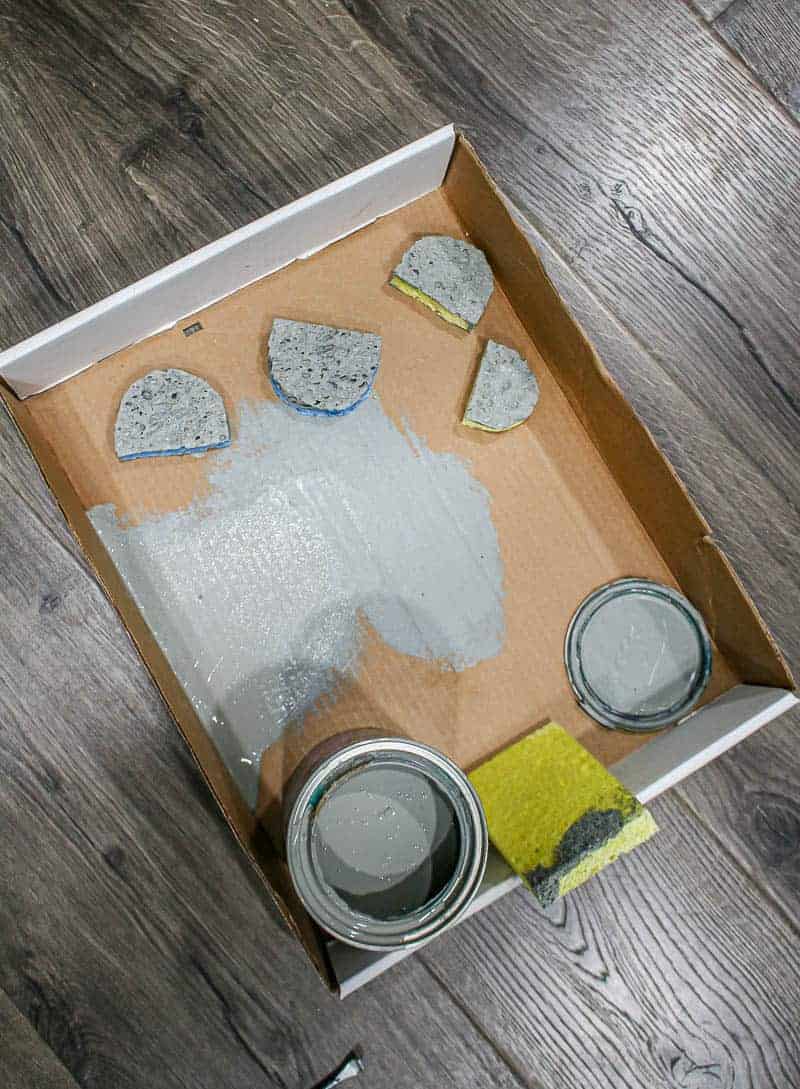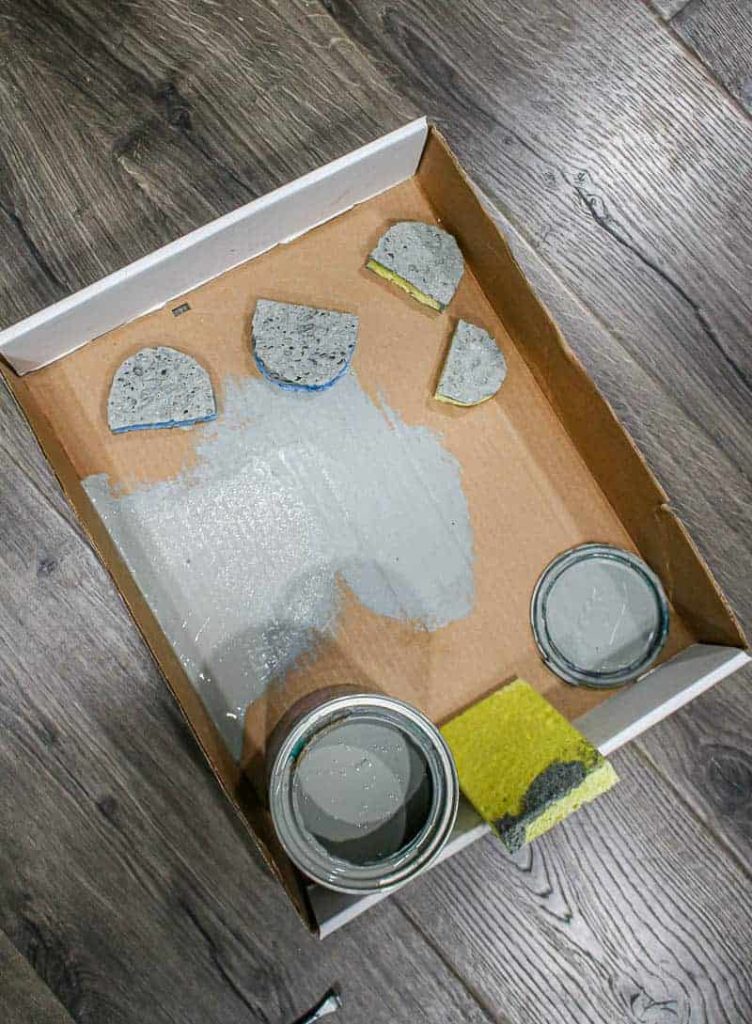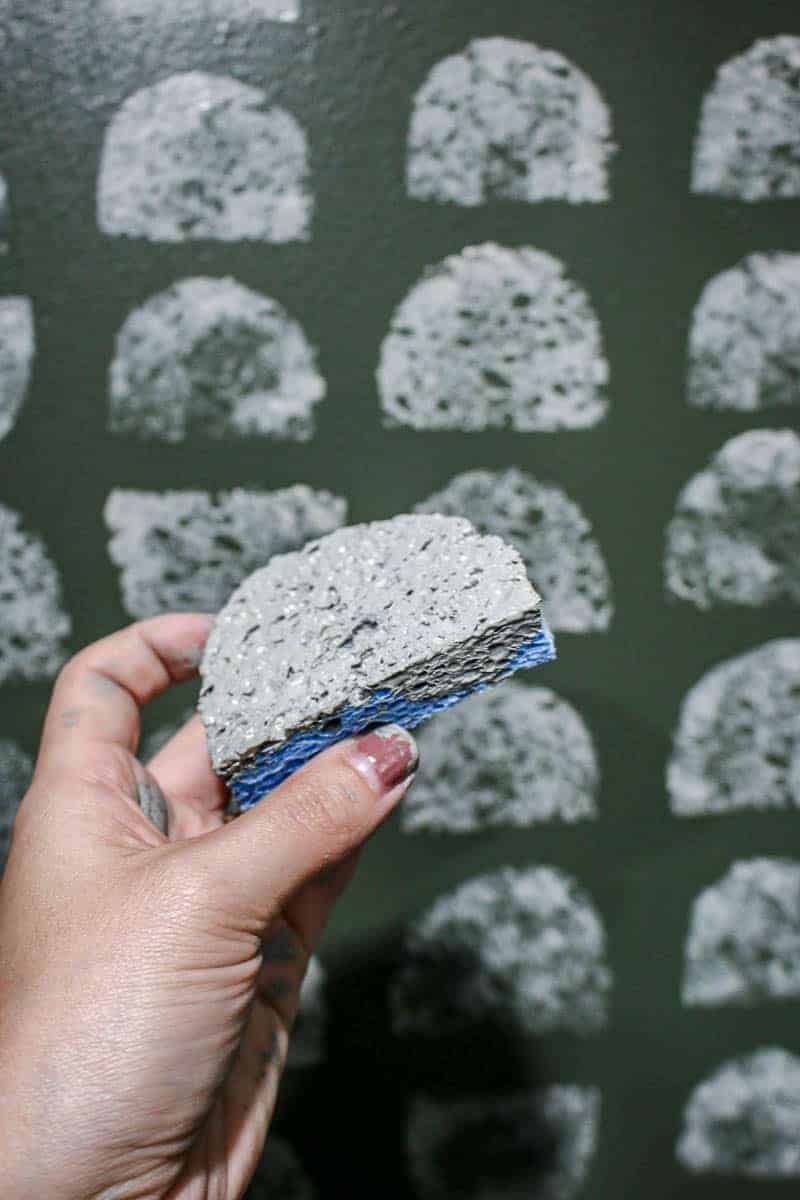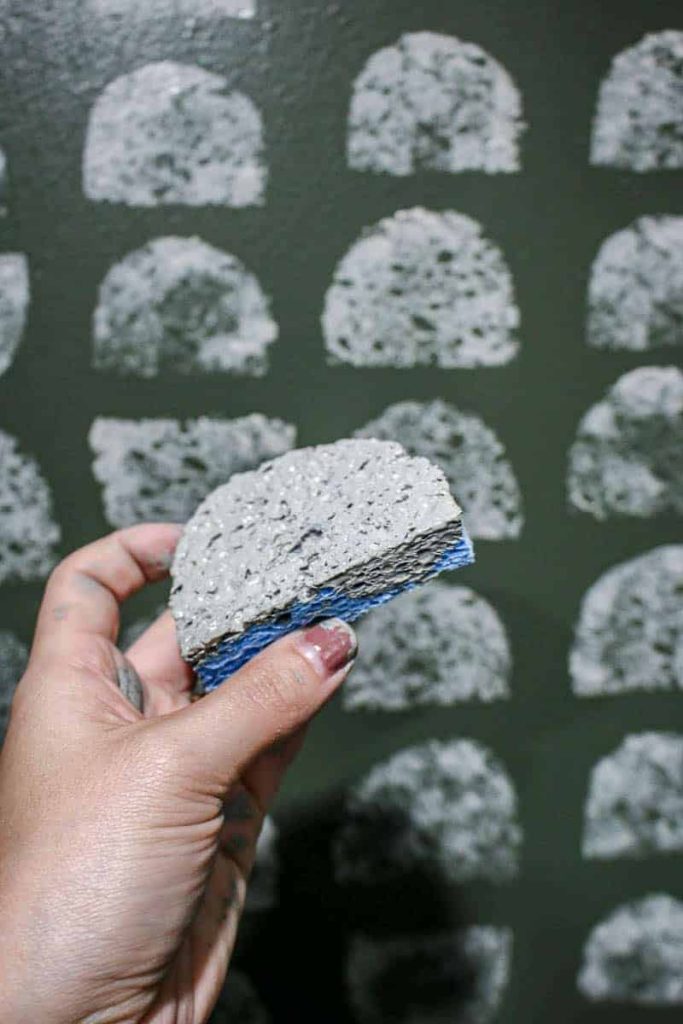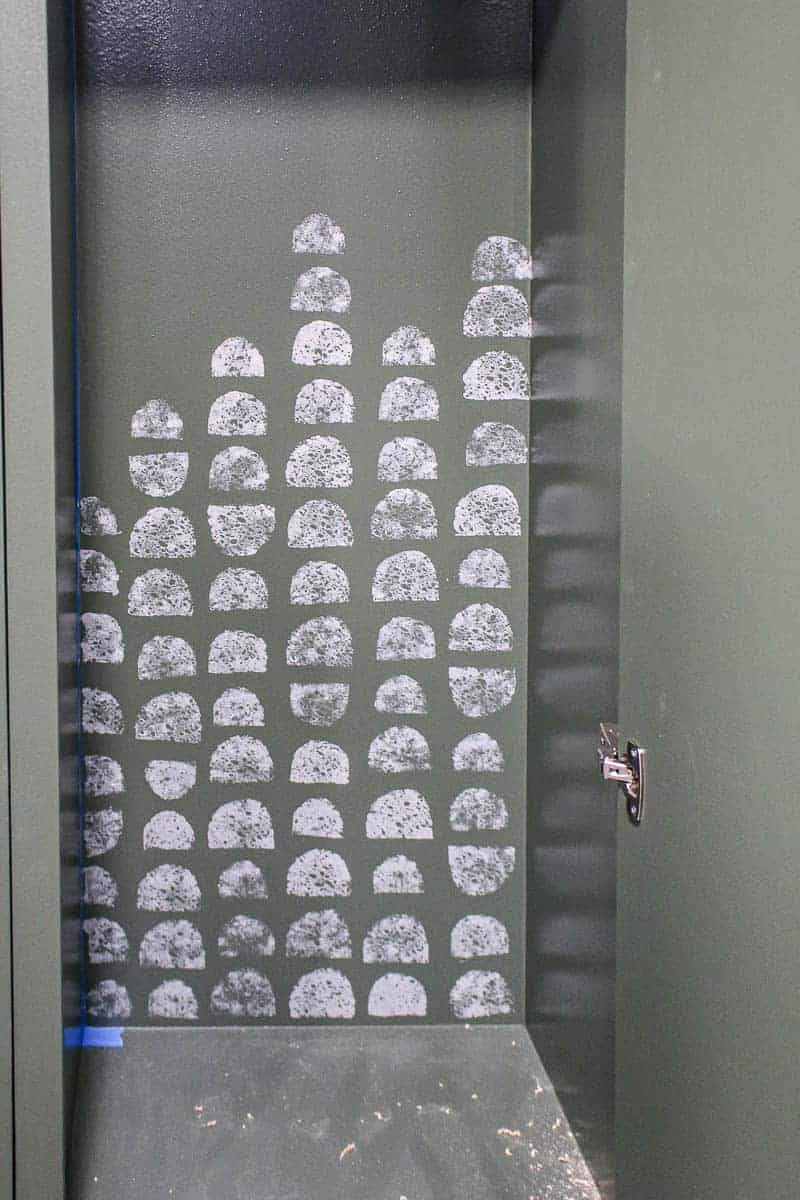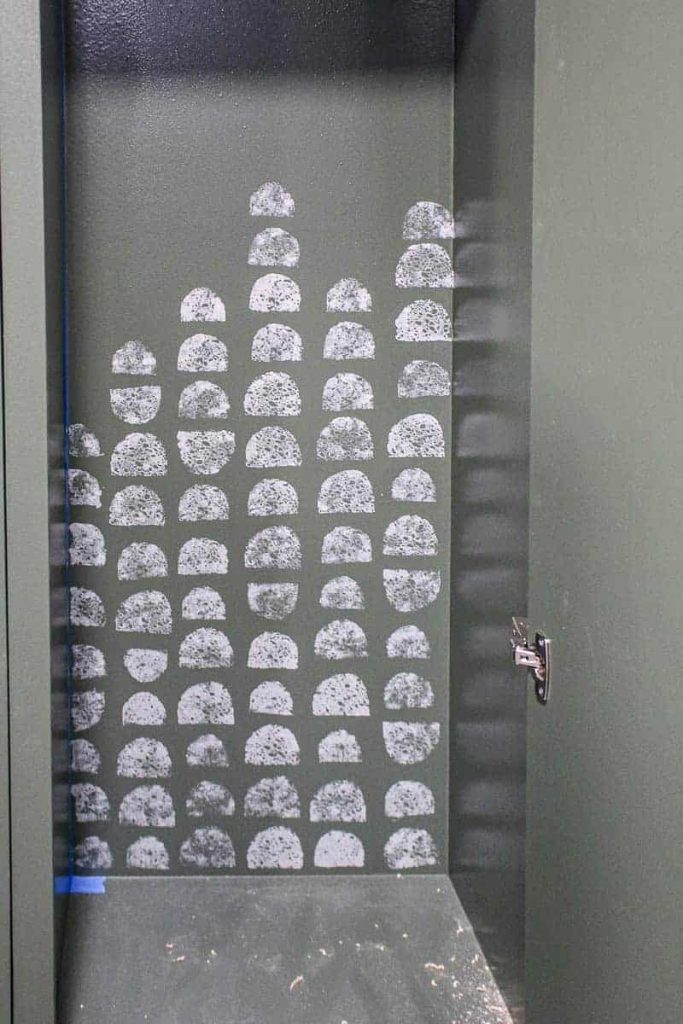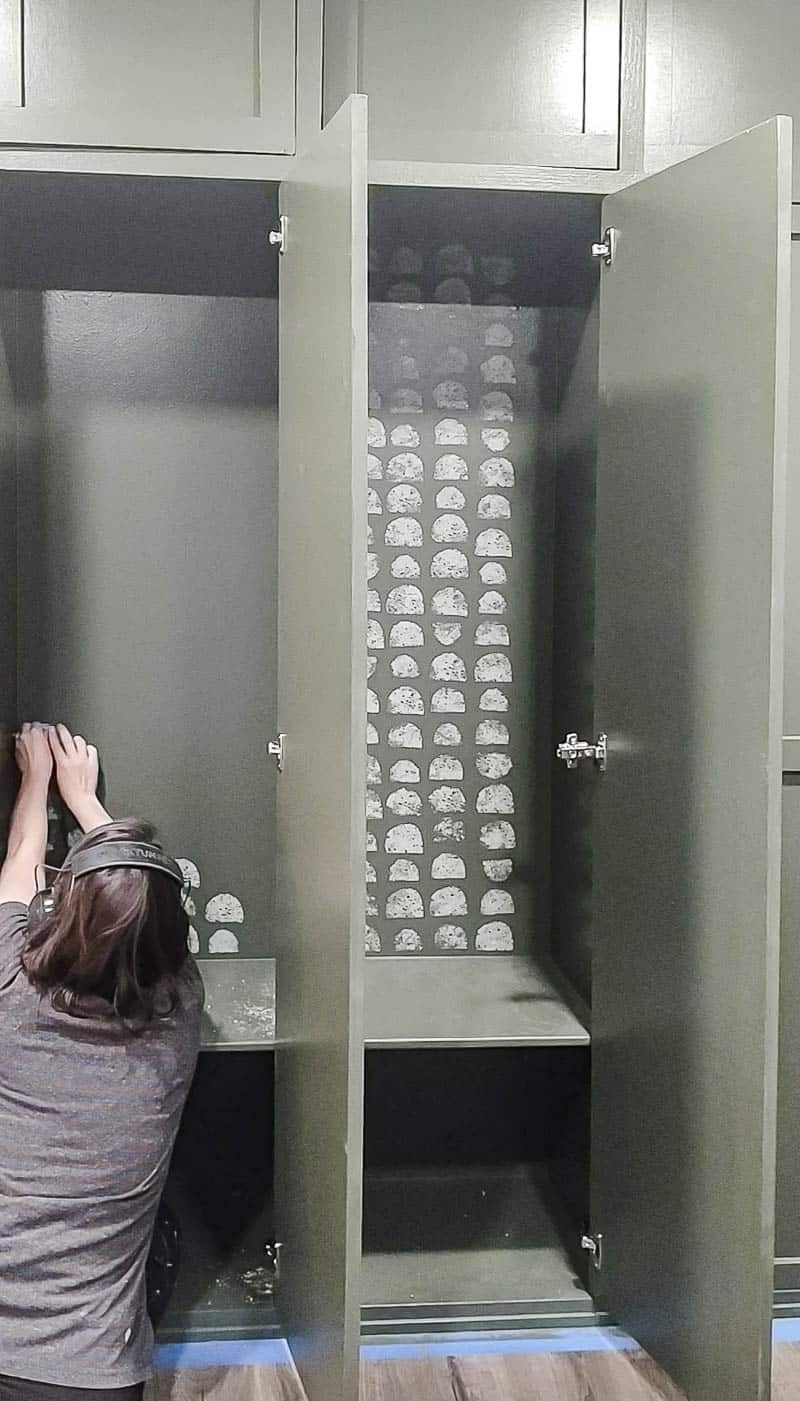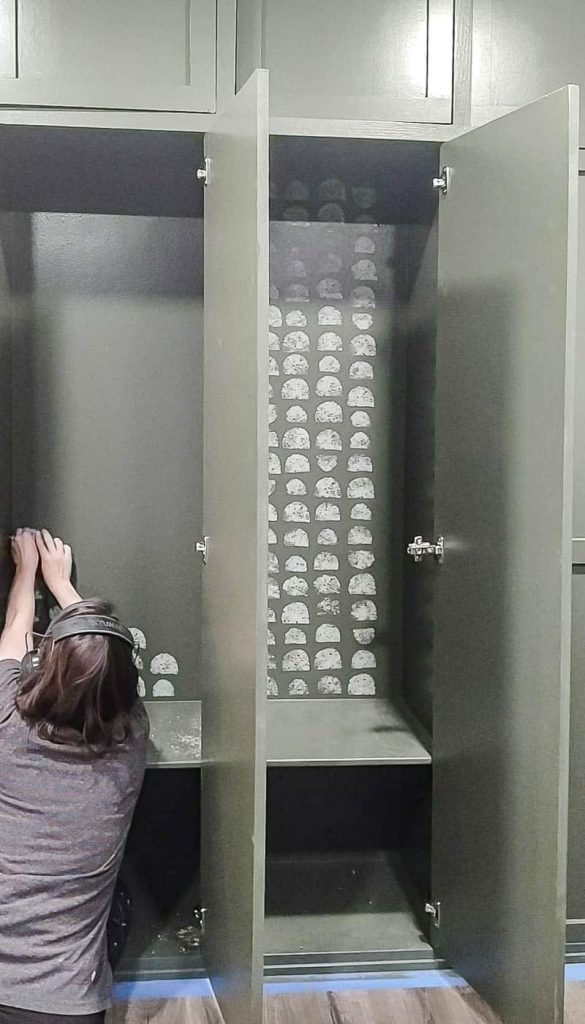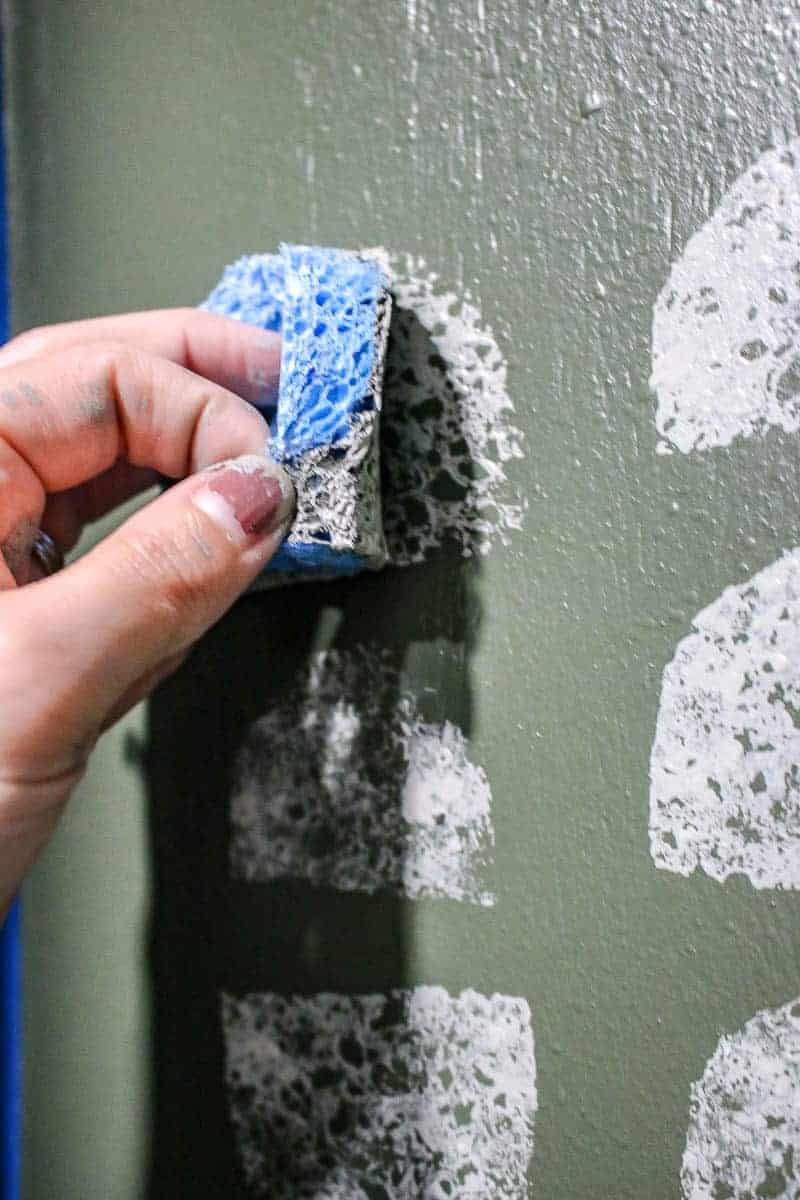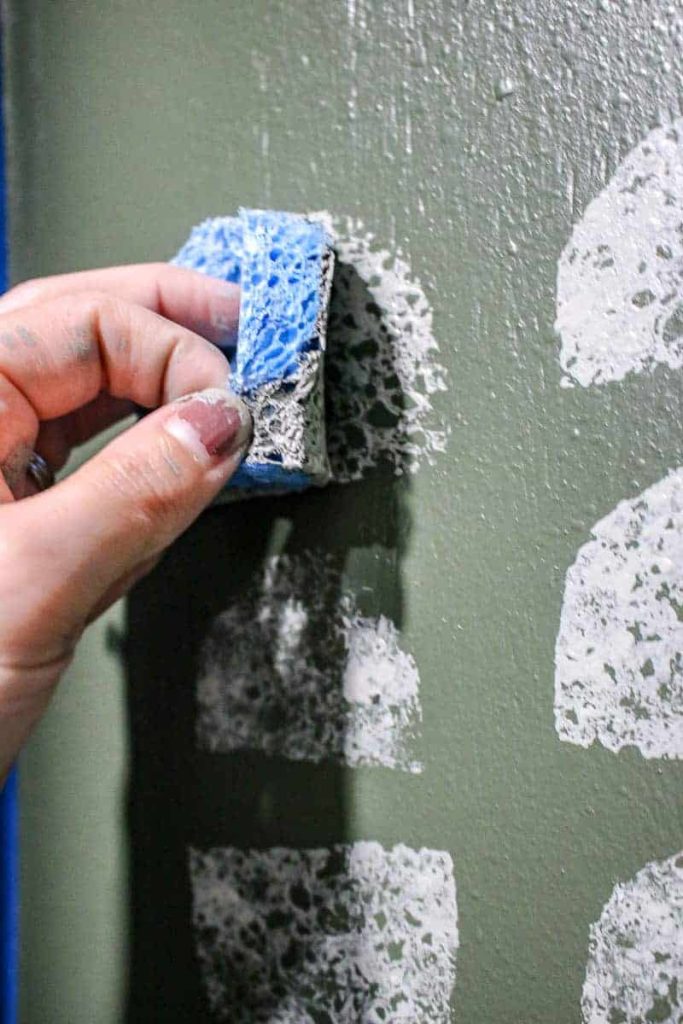 Step 3. Sponge paint design.
Pour your paint into a paint tray (or a lid of a cardboard box like I used). The key when you're stamping with sponges is to not get too much paint on the sponge before stamping. Dap off your excess on the tray, paper plates, or cardboard.
I worked my way up the back of the cabinet in rows. I was able to get at least 3-4 stamps repetitions off every time that I loaded up the stamp with paint.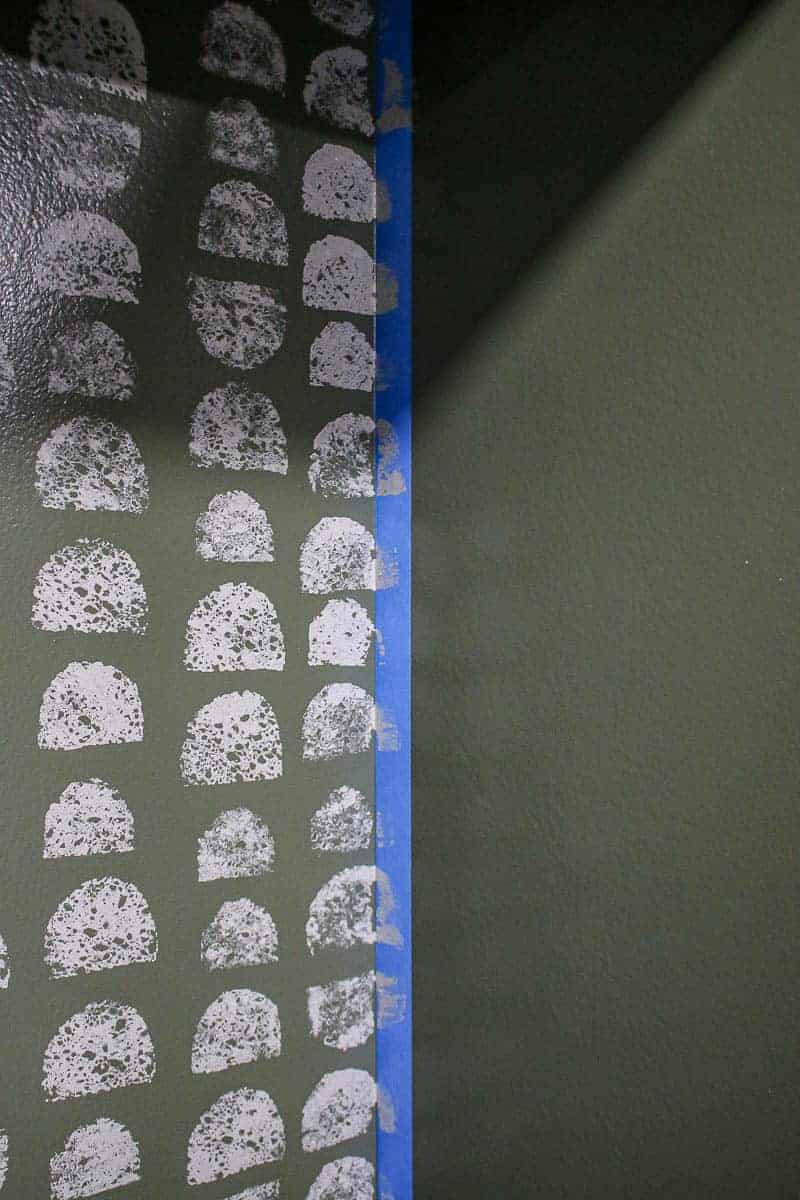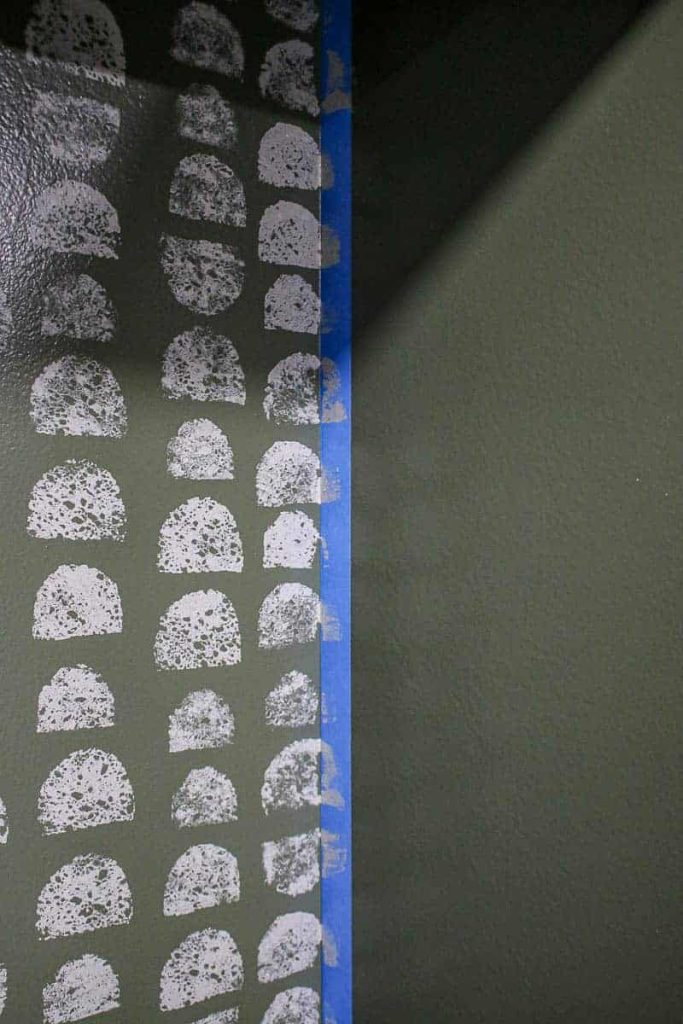 Tape off any corners of your wall or furniture with painter's tape where the sponge will only partially be stamped.
To get more variation on your sponge wall, press lighter on some and harder on others.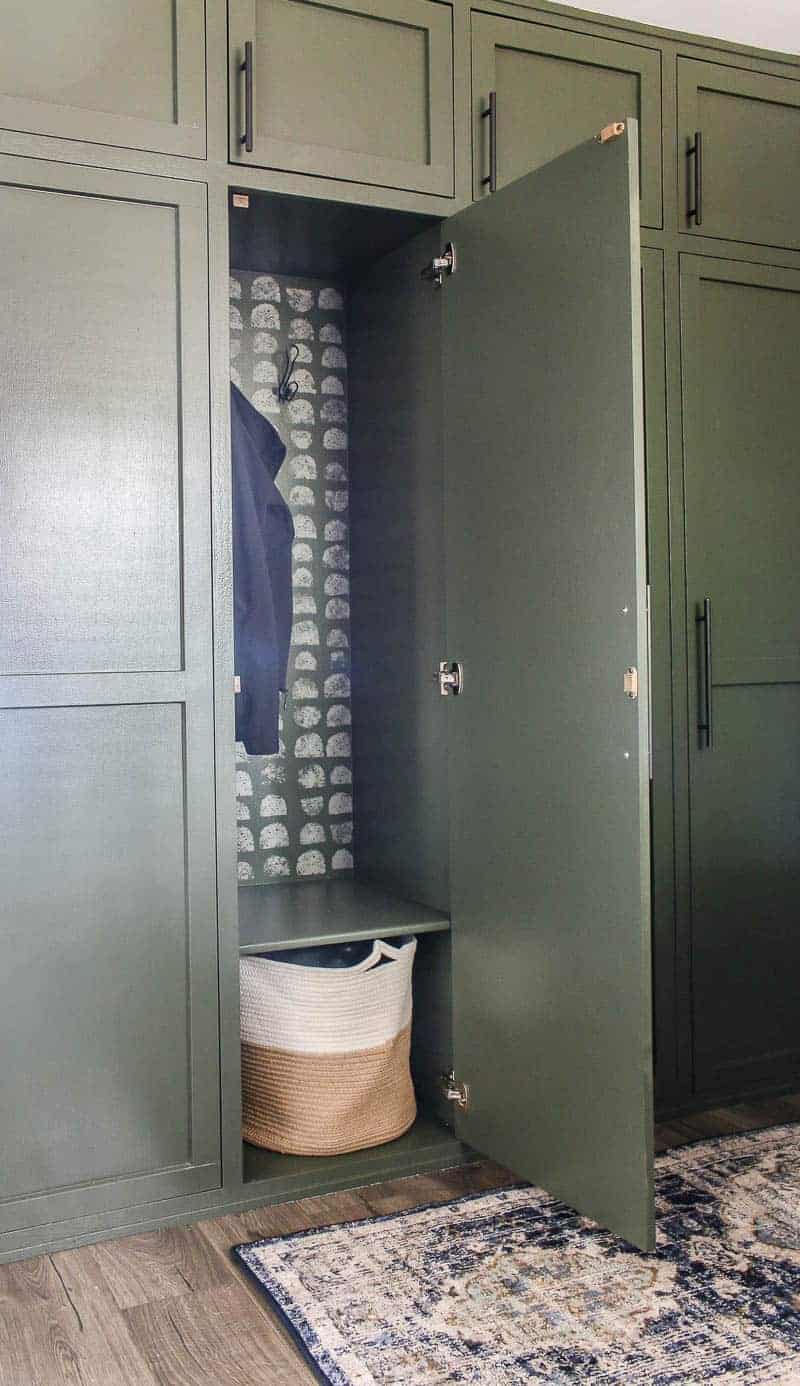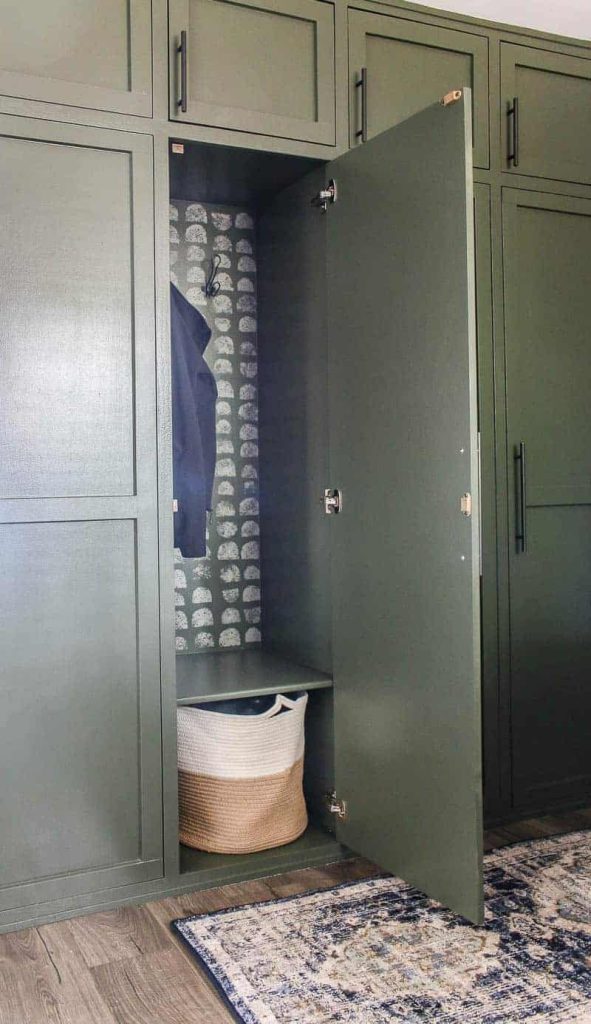 I absolutely LOVE how the semi-circle pattern turned out. I think it added so much character to the back of the cabinet and is such a fun little "surprise" when you open the locker doors.
Sponge painting sure has come a lot way from the '90s. The modern sponge painting patterns are SO fun, don't you think?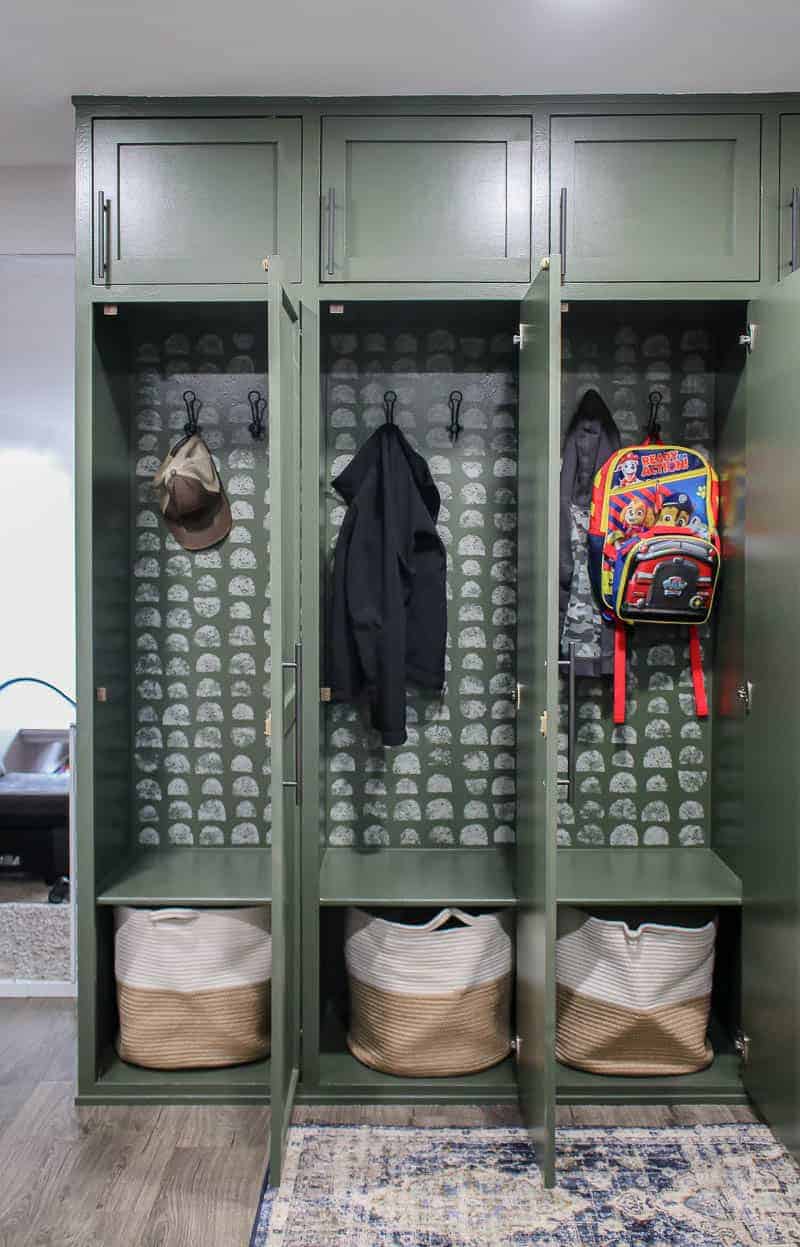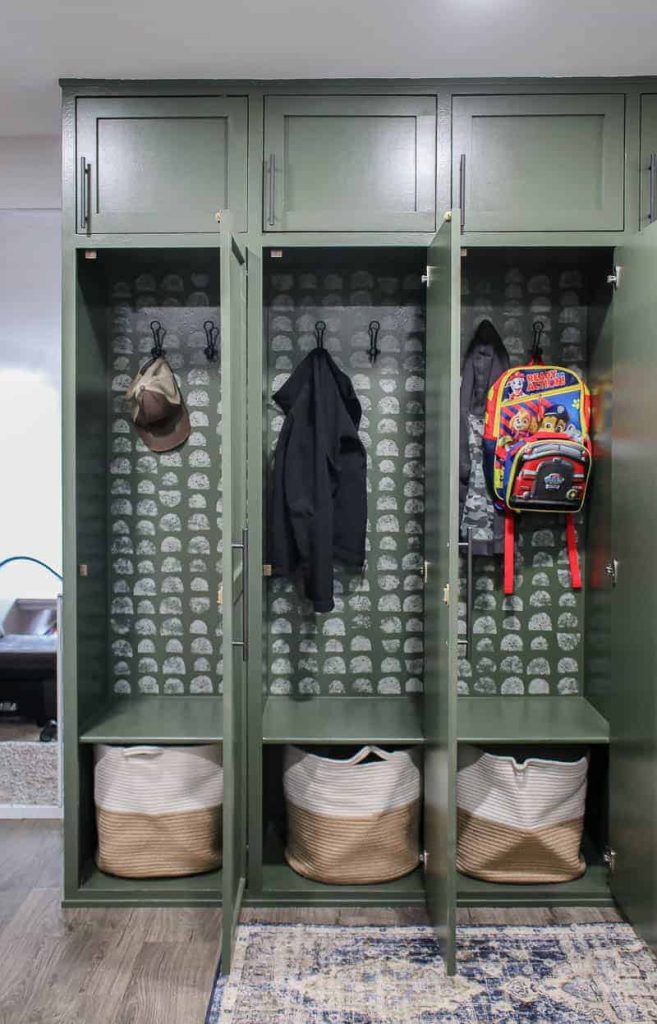 Stamping with kitchen sponges is a super cheap and easy way to add an accent wall to your home or add more character to the back of a cabinet, bookshelf, or furniture. It's a great way to decorate a house for no money!
Where would try sponge painting in your house??
Let us know in the comments below!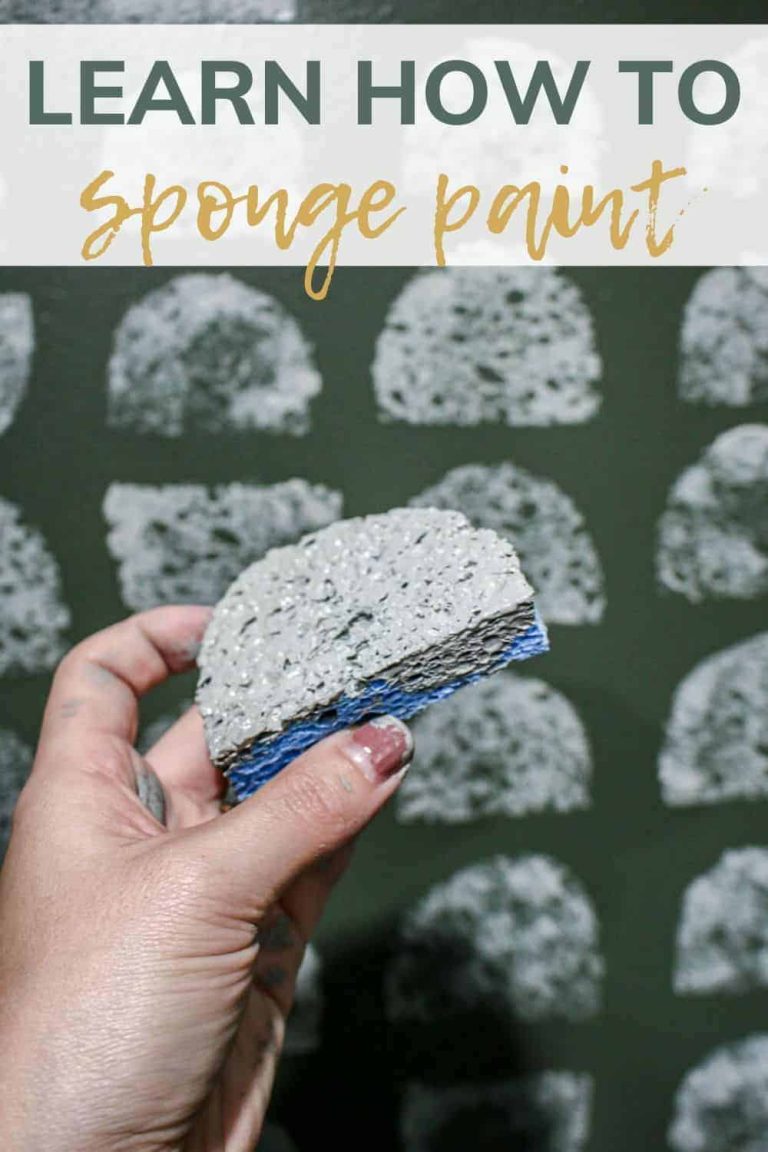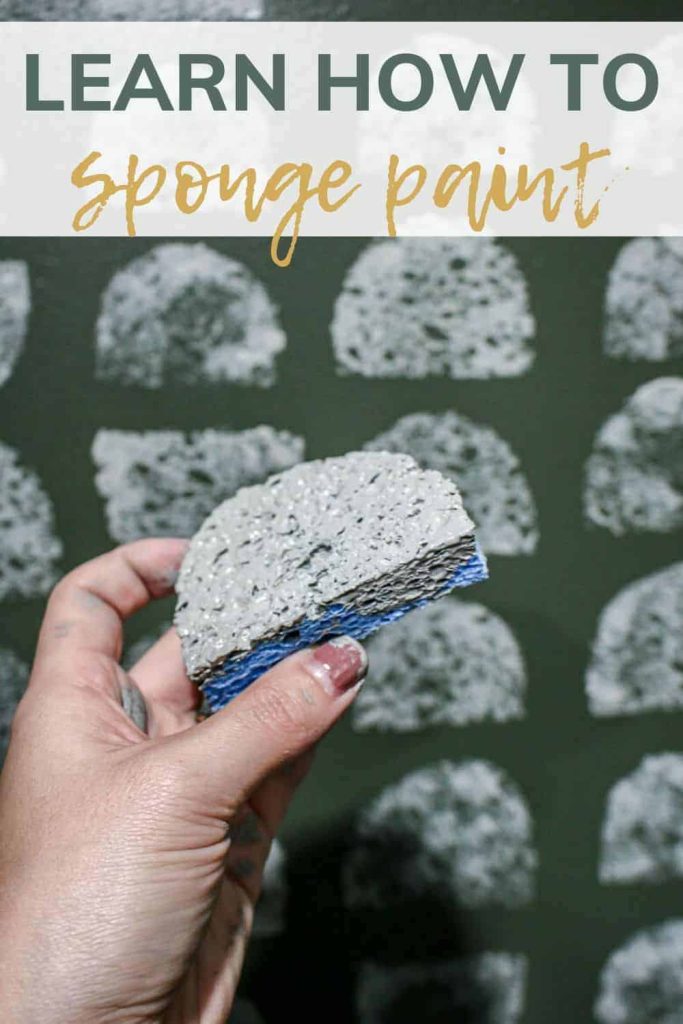 Room Sources: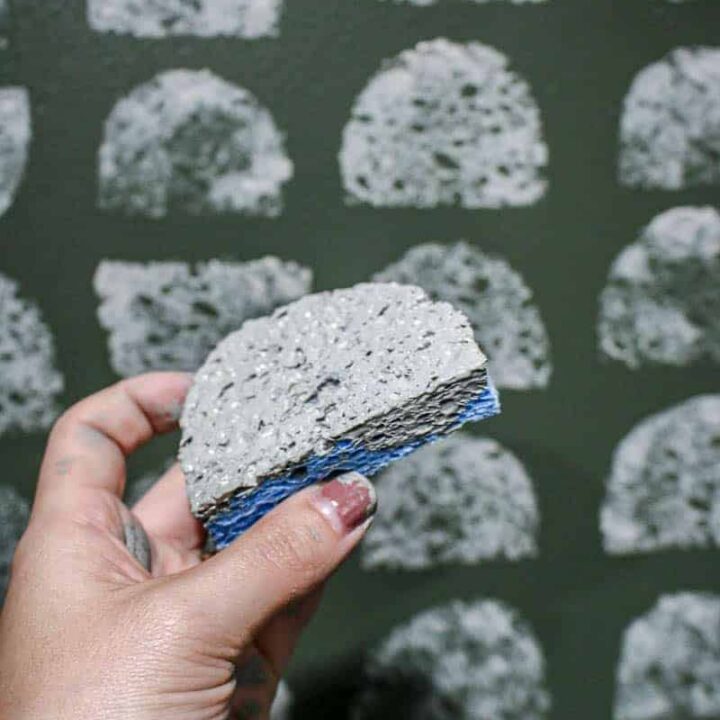 How To Do Modern Sponge Painting
Love the look of sponge painting? Here's how to create a modern sponge painting design using simple sponges and paint, and create a fun mudroom cabinet!
Tools
Scissors
Box or paper plate
Instructions
Figure out stamped wall pattern (take a look at the ideas shown at the top of post)
Cut your sponges.
Sponge paint design.