Looking for family command center ideas to take control of your busy schedule? The 1THRIVE home command center system is perfect for you! It's customizable so you can make it work for exactly what you need and it's also gorgeous!
Thank you to 1THRIVE for sponsoring this home command center post & video. All opinions are entirely my own. This post also contains affiliate links, but nothing that I wouldn't recommend wholeheartedly. Read my full disclosure here.
Seems that every time I talk to any fellow mom friends, the conversation goes a little something like this…
"How are you guys doing?"

"We're so busy, how are you guys doing?"

"We're so busy too!"
The world we live in is busy, involved, and well – kinda chaotic. As moms, there are just so many plates that we're juggling all the time. Sometimes it simply feels like if I dropped one thing, everything would come crashing down.
The only thing that seems to keep me sane in these busy seasons of life is organization – lists, schedules, and routines are the keys for me!
I'm a paper planner kinda girl and use a few different electronic tools to stay organized as well and that was working…sorta. I mean, I was organized. I knew what was going on. But the rest of my family didn't.
Every day Logan was coming into my office and fumbling through my planner on my desk to see what was for dinner. I was constantly in charge of reminding my family of important dates and appointments.
And that's where the home command center comes in to save the day.
What is a home command center?
A home command center is a centralized place in your home to keep your busy family organized – from the calendar, schedule, and meal planning to the chores, incoming papers, and mail.
What should be in a family command center?
Every family will be a little different in what exactly they need in their home command center, but typically you'll see a calendar, paper or mail storage, a place for keys, a memo board, and a spot for the weekly meals.
It is also a great place for tracking sheets, like chore charts for your kids. I love these free printable chore charts for kids. They would be perfect for a family command center, don't you think?
Where should you put your family command center?
Your family command center should be in a place that gets passed through or seen by you and your family several times a day. Common locations for command centers are entryways, kitchens, mudrooms, home offices, and laundry rooms.
Logan and I actually talked a lot about the location of the command center before we ordered it because we wanted to be sure that it would be not only pretty and fit with the decor, but also functional and in a central location that everyone sees often.
We talked a lot about putting it in our home office, which is where I spend most of my days. Since I'm in there a lot that made sense, but again…. the whole point of adding the family command center was to help the rest of my family get organized and on board with me – so keeping it in the office where they don't spend their days didn't make sense.
We ultimately decided to put it on a blank wall in our laundry room because that room is a "pass-through" from the living room to our kitchen, so it's very central to the general flow of traffic on a day-to-day basis around here.
It's also where we added our mudroom lockers last year, so we keep all of our family's shoes, jackets, and the kid's backpack in here too!
We had a command center system on our fridge at our last house that worked out well, but our new stainless steel fridge doesn't have a magnetic front so that didn't work in this house. And honestly, the command center on the fridge wasn't nearly as pretty as our new one!
Our new home command center from 1THRIVE
When 1THRIVE reached out to me and showed me their functional and gorgeous home command center systems, I about fell out of my seat. I hadn't ever seen something quite like it.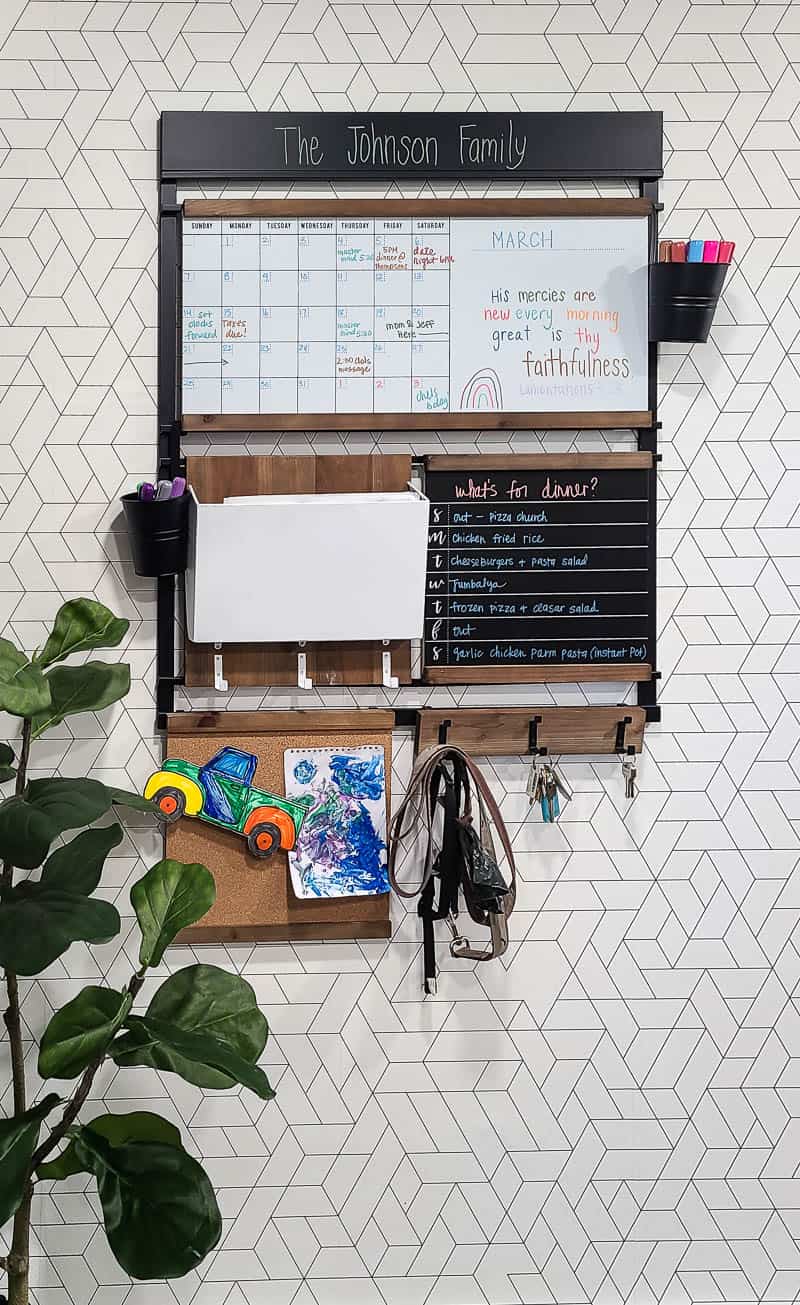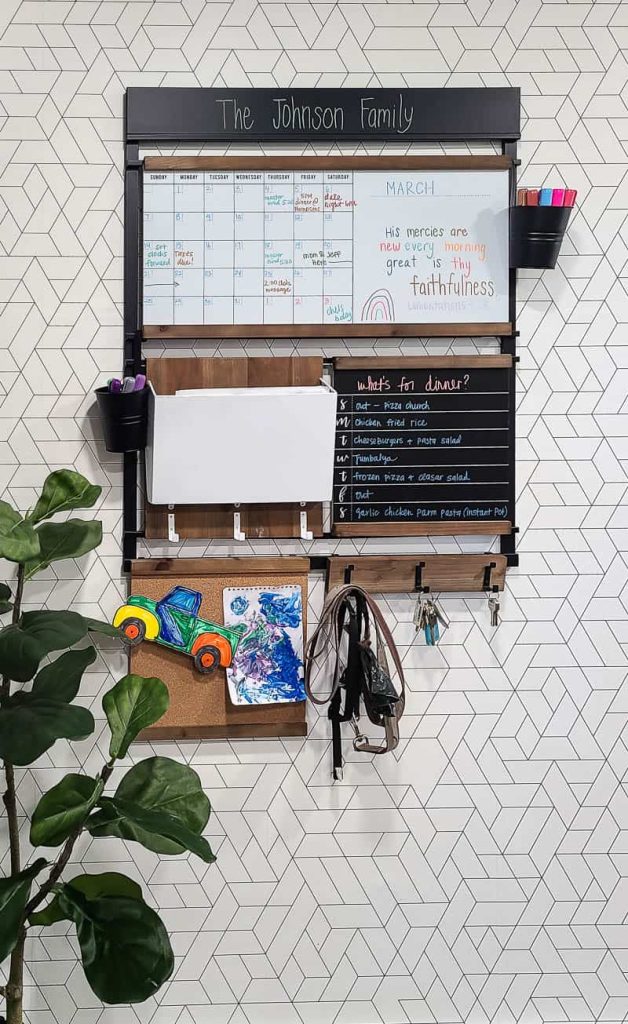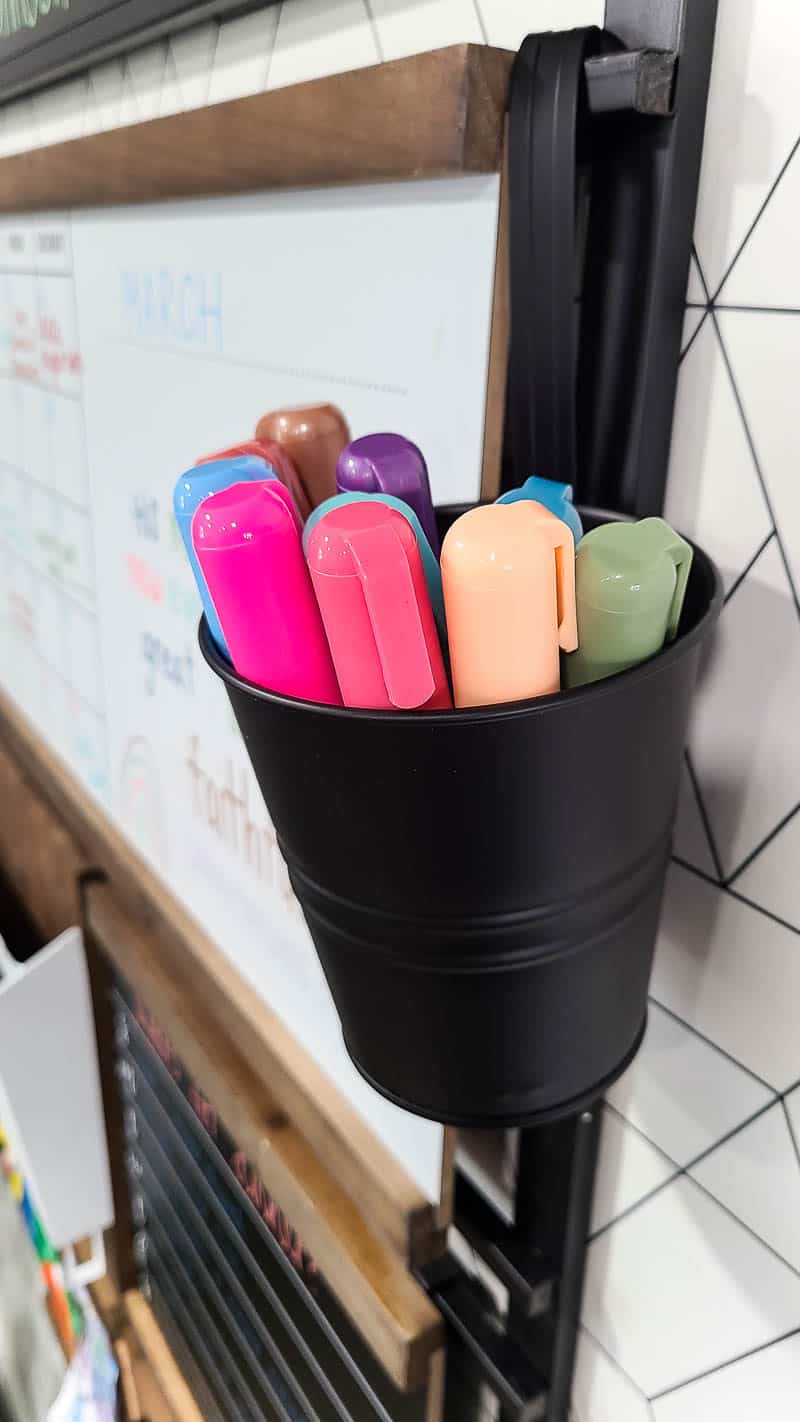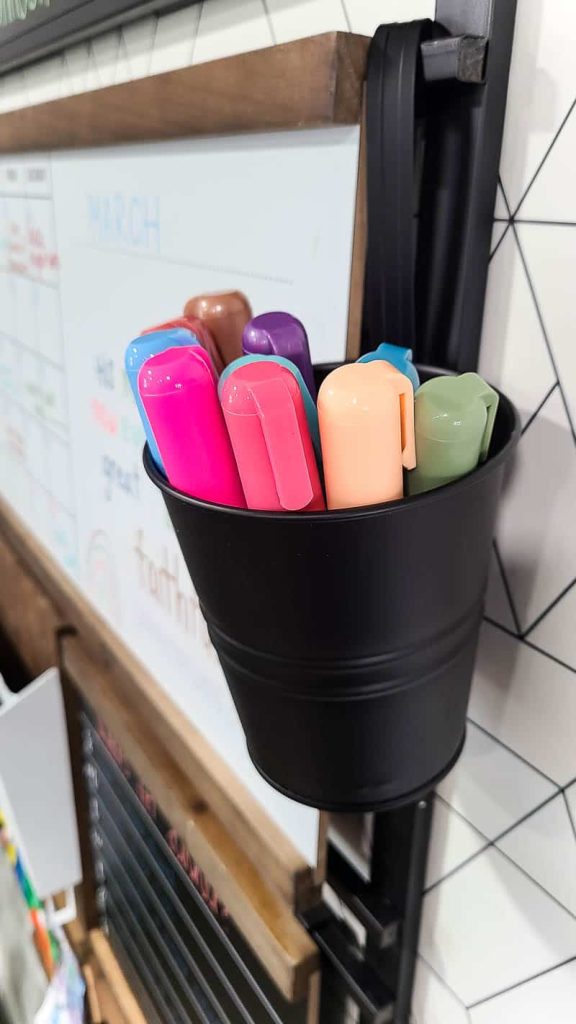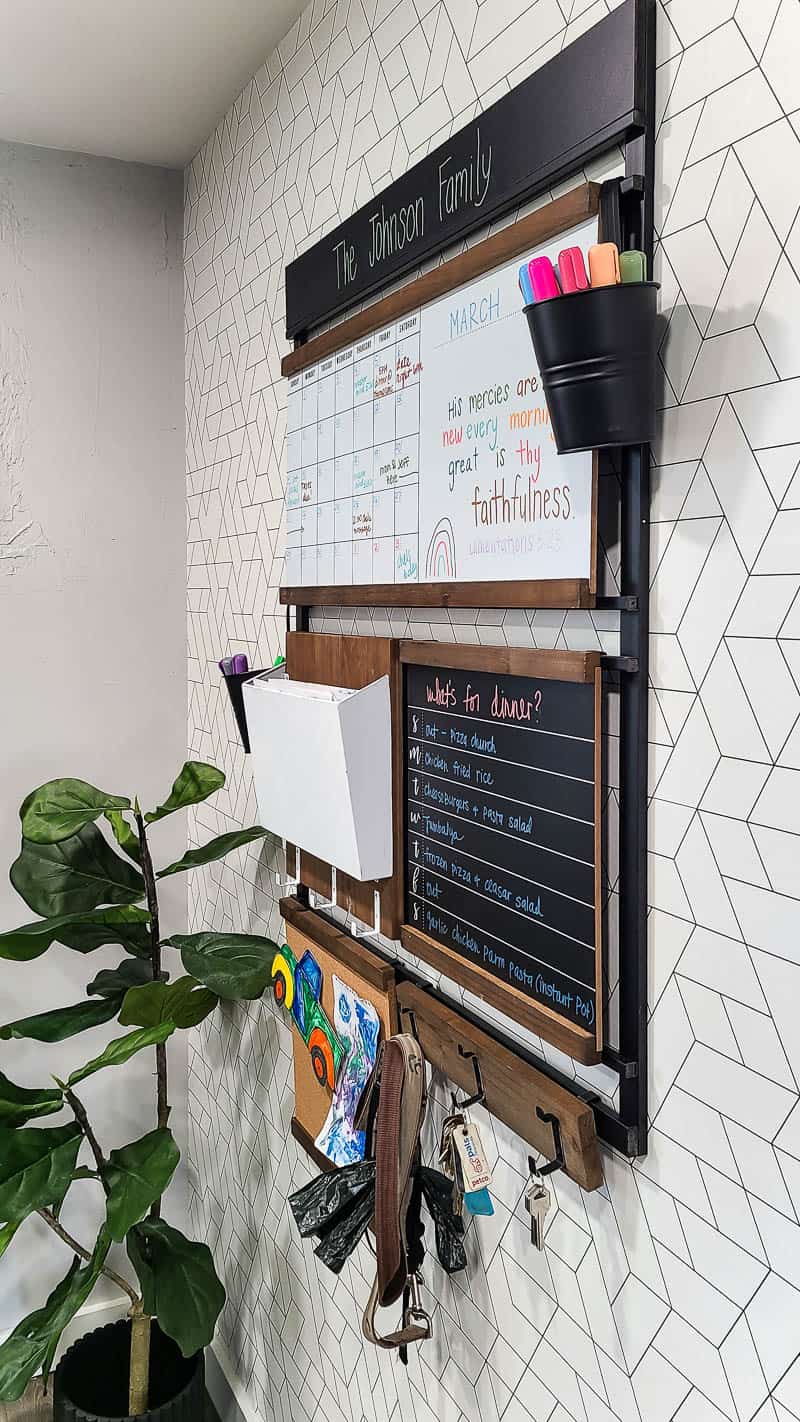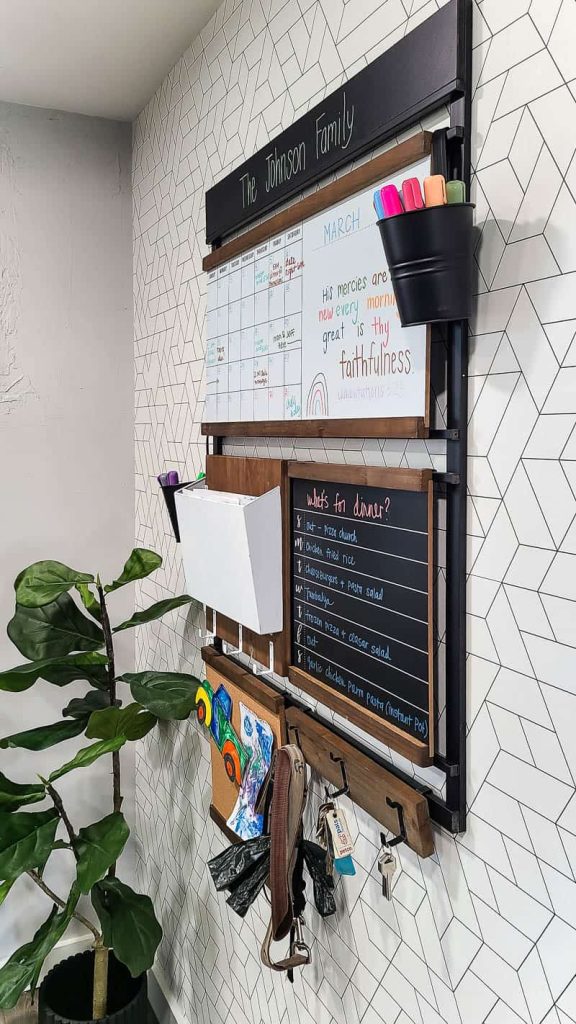 Here's a closer detailed look at the home command center we chose from 1THRIVE and all the amazing features that I'm loving!
Products mentioned in video:
COUPON CODE – 1Thrive was kind enough to offer you guys an awesome discount, so be sure to use the coupon code MANZANITA for 10% off your entire order!
If you love DIY videos, be sure to subscribe to YouTube channel for more.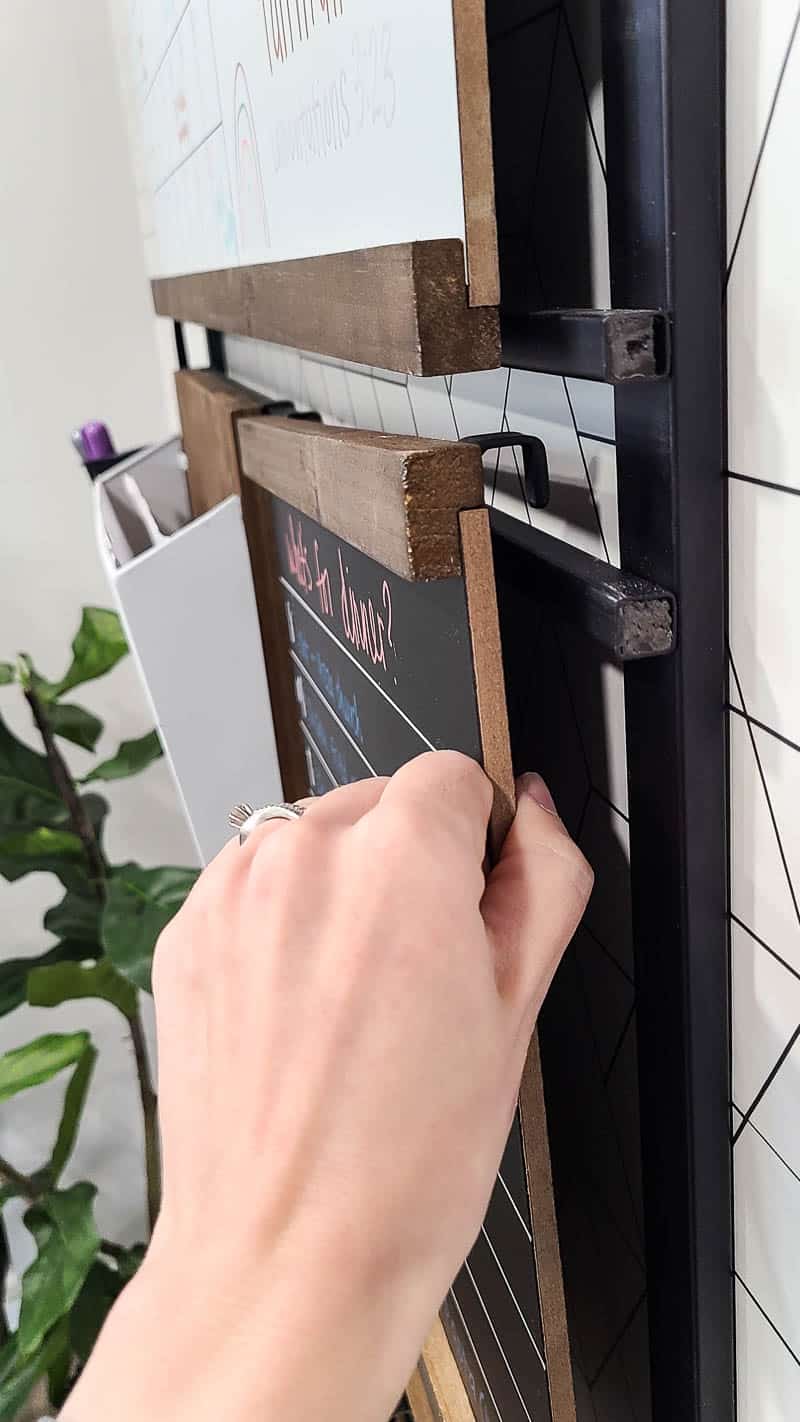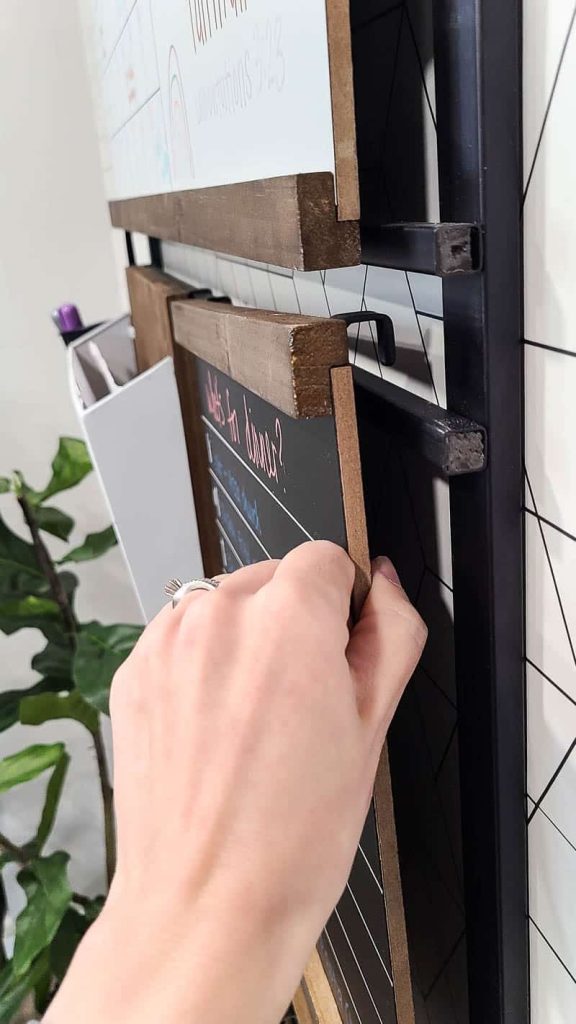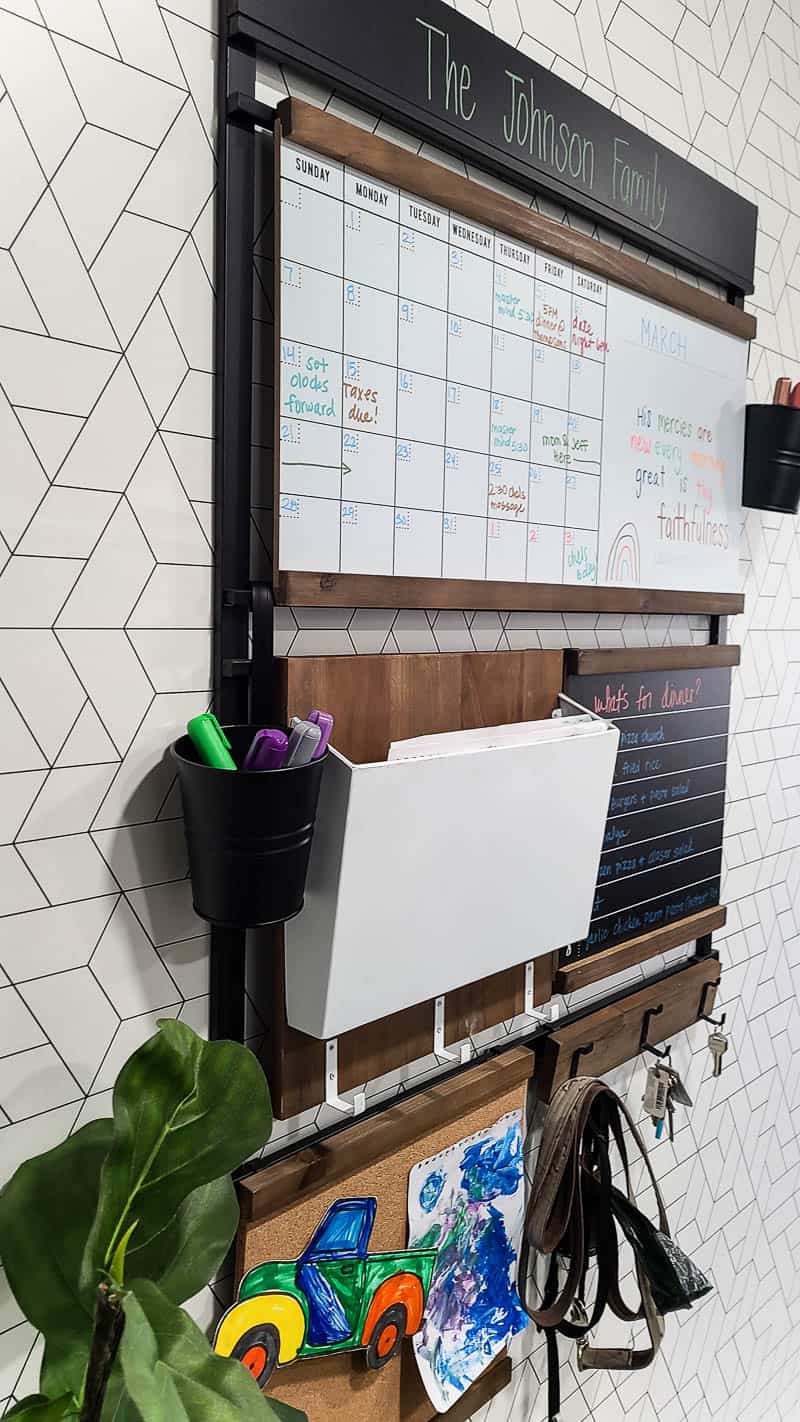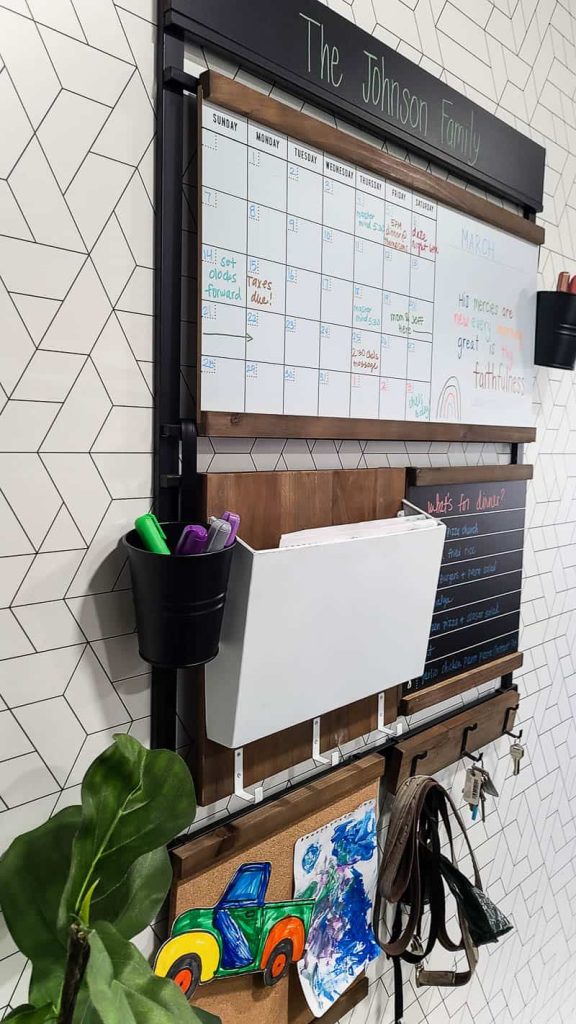 1THRIVE command centers features
The home command centers from 1Thrive all mount on the wall and are easy to install.
The system comes with a metal base frame, which is mounted on the wall and everything else hangs on the base with hooks.
The wall organization systems come in two sizes – one long and one wide.
The components on the command centers are interchangeable so you can customize it to work for your family.
If you can't find a wall organizer that completely fits you, there are lots of different add-on options to really make it perfect.
The white and blackboards are magnetic and work in hand with the 1Thrive liquid chalk markers, that simply clean off with a wet paper towel or microfiber cloth.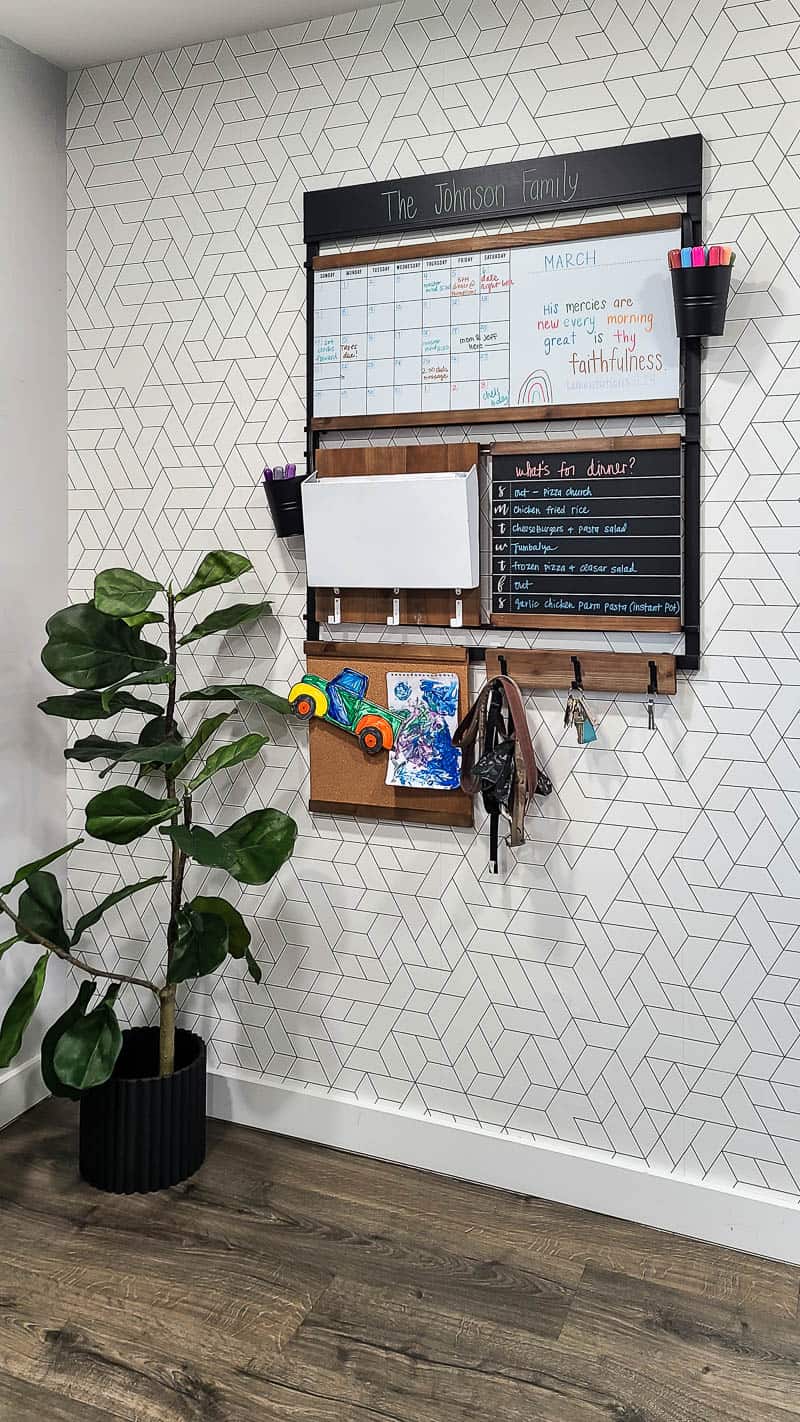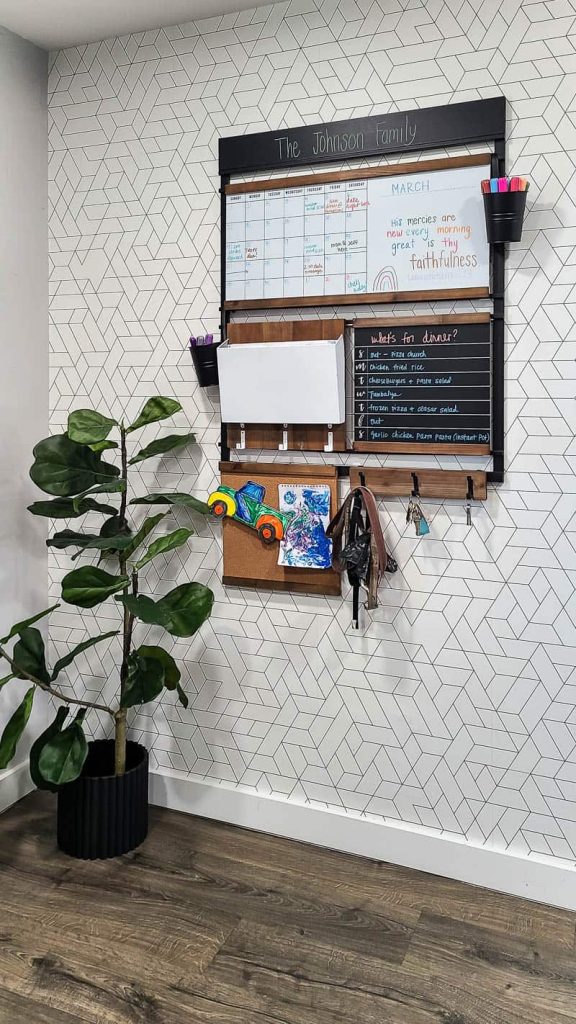 So, what do you think? Would a home command center help you get your family more organized? Which 1Thrive command center would best suit you?
Let me know in the comments below!