Behr Graphic Charcoal is a bold yet sophisticated color and the perfect shade for an accent wall and a whole room makeover.
Gray walls came onto the scene several years ago and are now considered an enduring classic! And I'm a big fan!
Shades of gray have become a timeless and universal color that's ideal for those who love neutral palettes but also crave a pop of color or a moody tone!
If you're selecting a gray paint color, you're likely overwhelmed and a little intimidated by all the options: warm, cool, dark, light, tints of other colors, greige…there are so many options!
This Behr Graphic Charcoal review contains affiliate links, but nothing that I wouldn't recommend wholeheartedly. Read my full disclosure here.
Related: Do you love gray paint colors too? You may also love Behr's Fashion Gray and Behr Chic Gray.
Today, I'm sharing this amazing, bold gray paint option with you that I love – Behr Graphic Charcoal.
I'm really digging this color as an accent paint color or for a moody look in a whole room.
It's definitely the darkest shade I've ever used in our home. It's moody and rich and I love the vibe it sends. We used this paint color on our gallery wall in the hallway, as the bottom color of the mountain mural in our son's room, and on all the walls in our modern boho living room. We even used it on all of the interior doors at this rental property that we renovated!
Paint color overview
Graphic Charcoal is what I would call a "moody" gray color. It's deep, heavy, but sophisticated. It adds richness and bold qualities to any room!
It's a deep gray with a cool undertone but doesn't appear too blue in person. Depending on the time of day, lighting, and other colors in the room, it may appear as a charcoal gray on the walls.
There are so many different ways to use a gray of this shade. This paint color would work well for an accent wall or in larger rooms or homes with open floor plans. Graphic Charcoal adds serenity to bedroom walls and is soothing to the eyes.
It really jives well with modern decor from Scandinavian, industrial, minimalistic, and farmhouse styles because of its velvety finish.
Stats
Behr Color Code: N500-6
LRV: 11
RGB Values: R 92, G 94, B 95
Hex Code: #5c5e60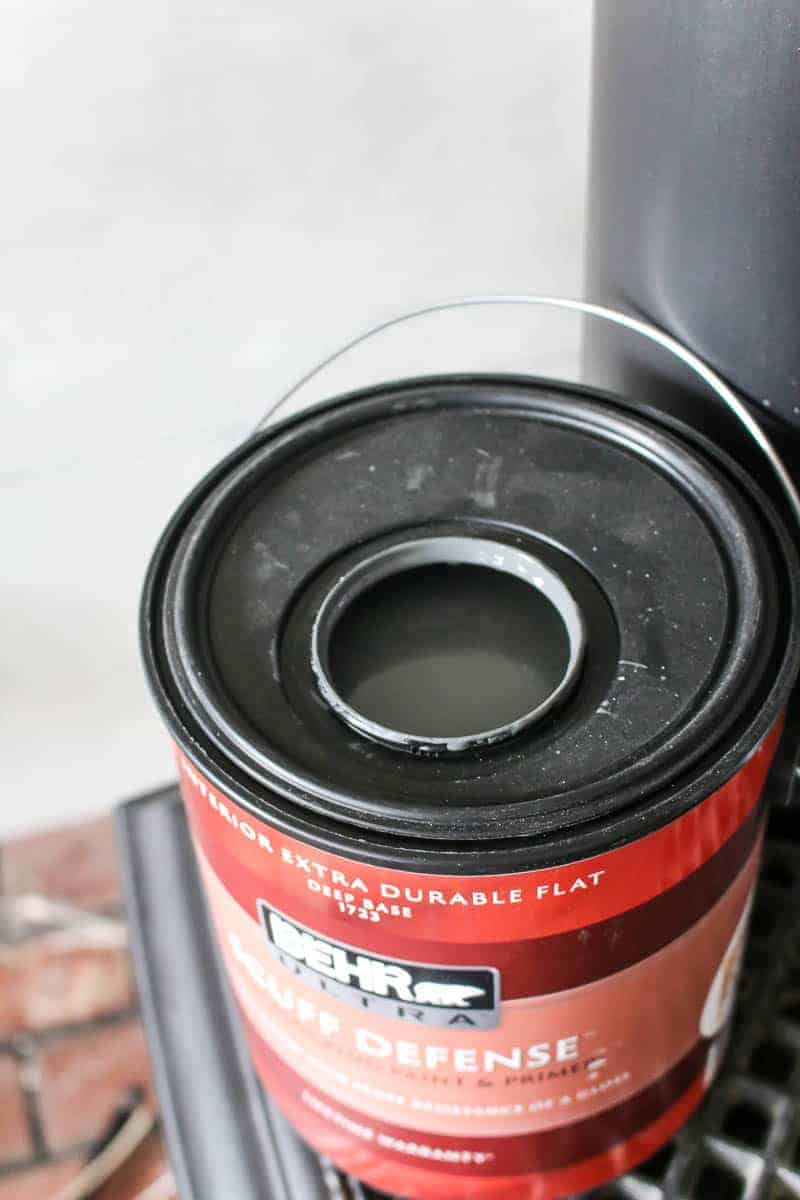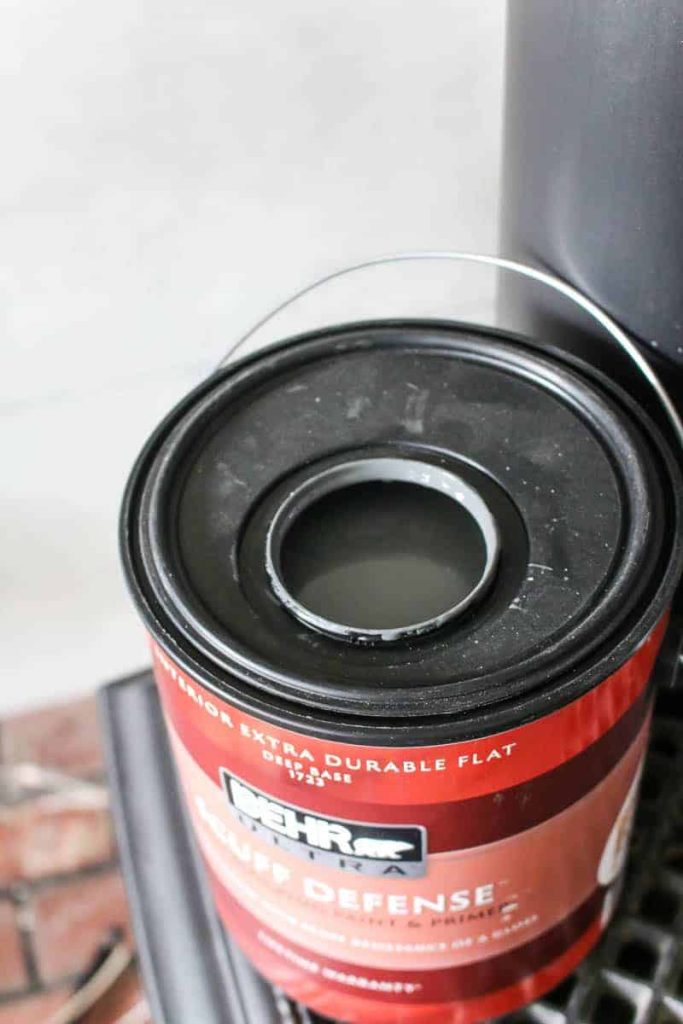 Is Behr Graphic Charcoal a warm or cool color?
Graphic Charcoal is a cool gray shade that will darken a room significantly. With all paint colors, the lighting and other items in the room will greatly impact the color the walls reflect. Keep that in mind as you are considering this color and decide on what kind of vibe you want for the whole room.
As always, you should test paint samples on all the walls in the room and observe the color at different times of time to get a real sense of what it will look like before you paint a room.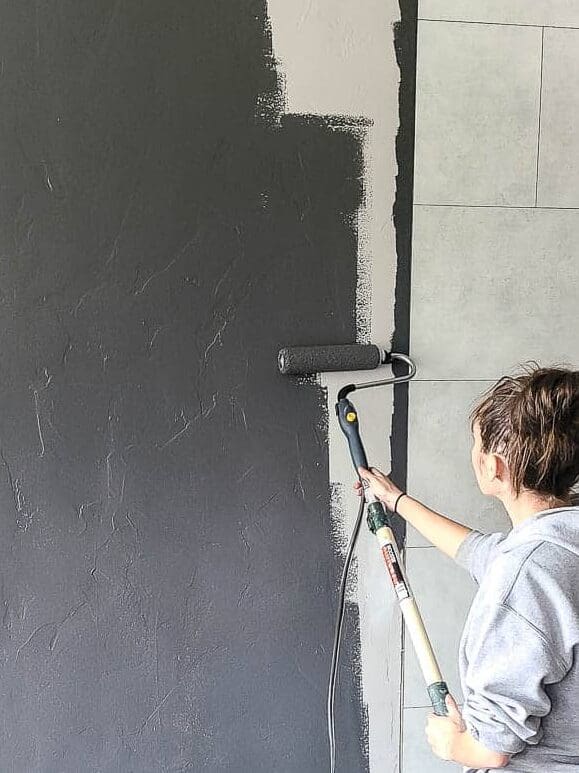 Behr Graphic Charcoal Undertones
Behr Graphic Charcoal has a blue undertone, which means it plays well with soft, neutral colors elsewhere in the room. Even though painting with bold colors can be intimidating, this shade of gray works with an array of different decorating styles.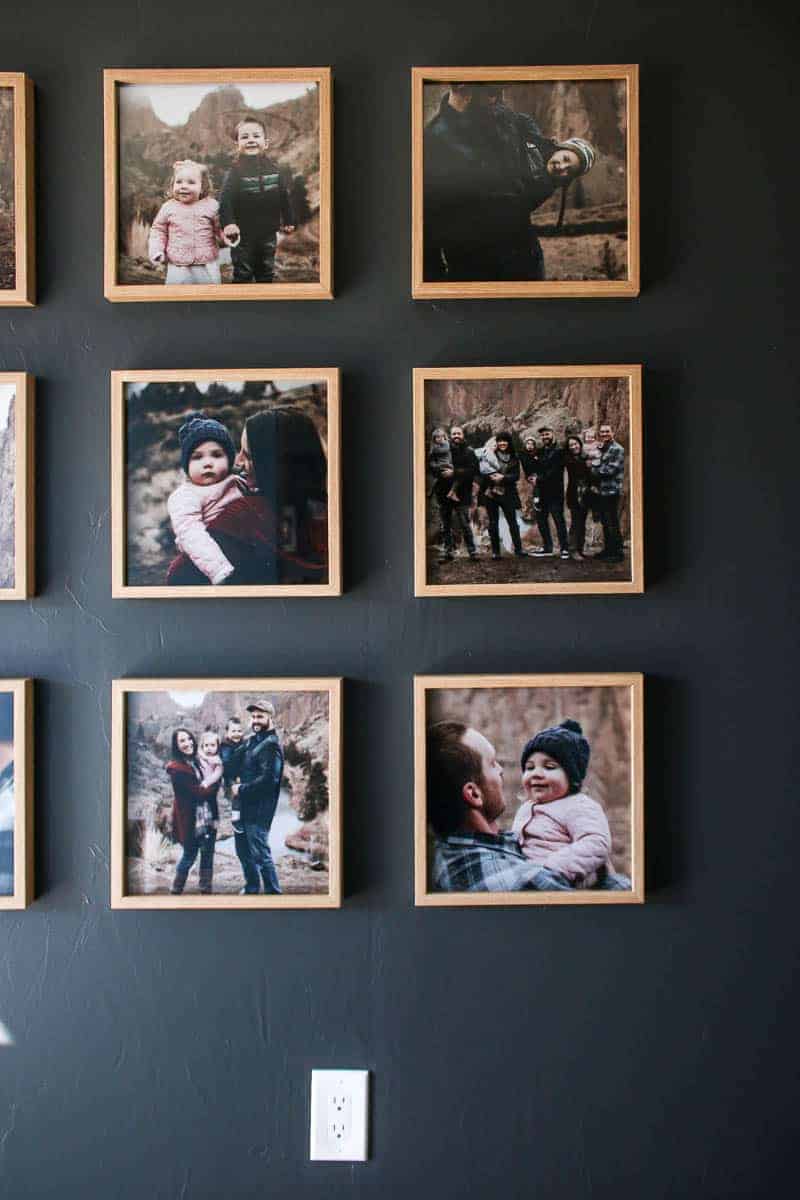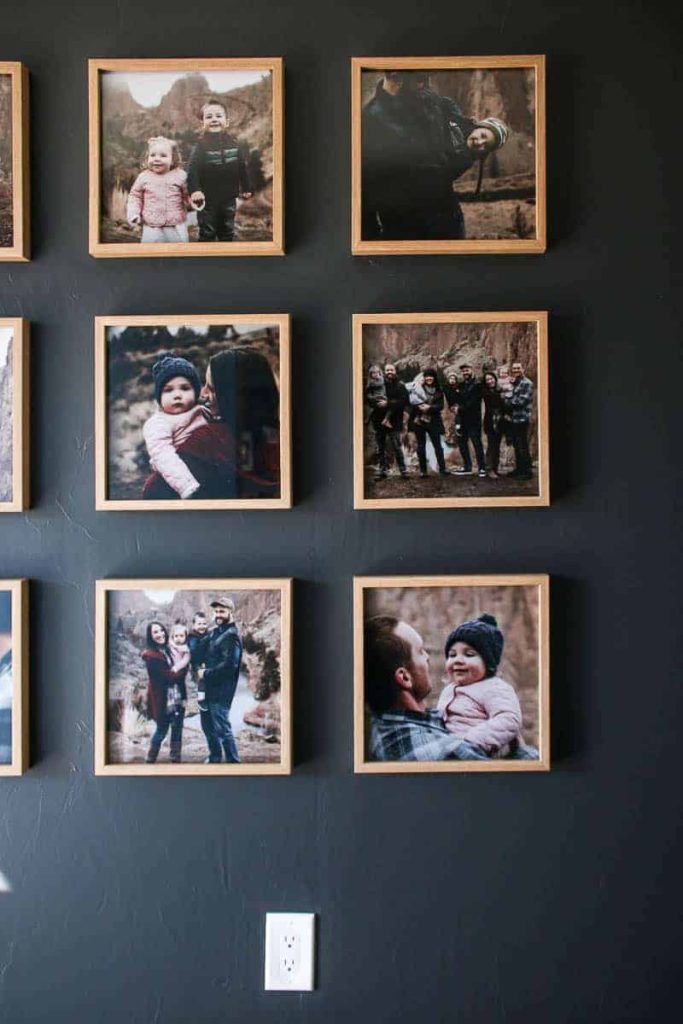 What is the light reflectance value (LRV) of Graphic Charcoal?
The LRV for Behr Graphic Charcoal is 9.65, which is very low.
Light reflectance value is the amount of light that is reflected off of the paint color surface. The lighter (or more white) and color the higher the LRV – meaning that pure white has an LRV of 100 and pure black has an LRV of 0.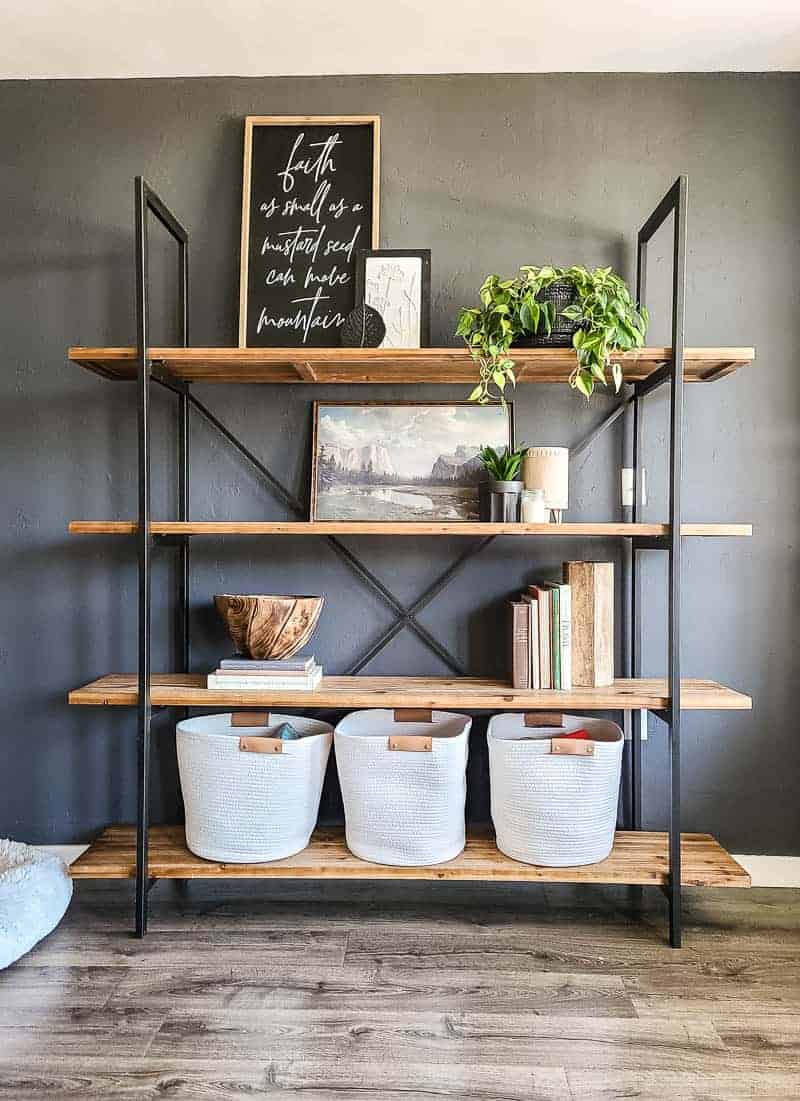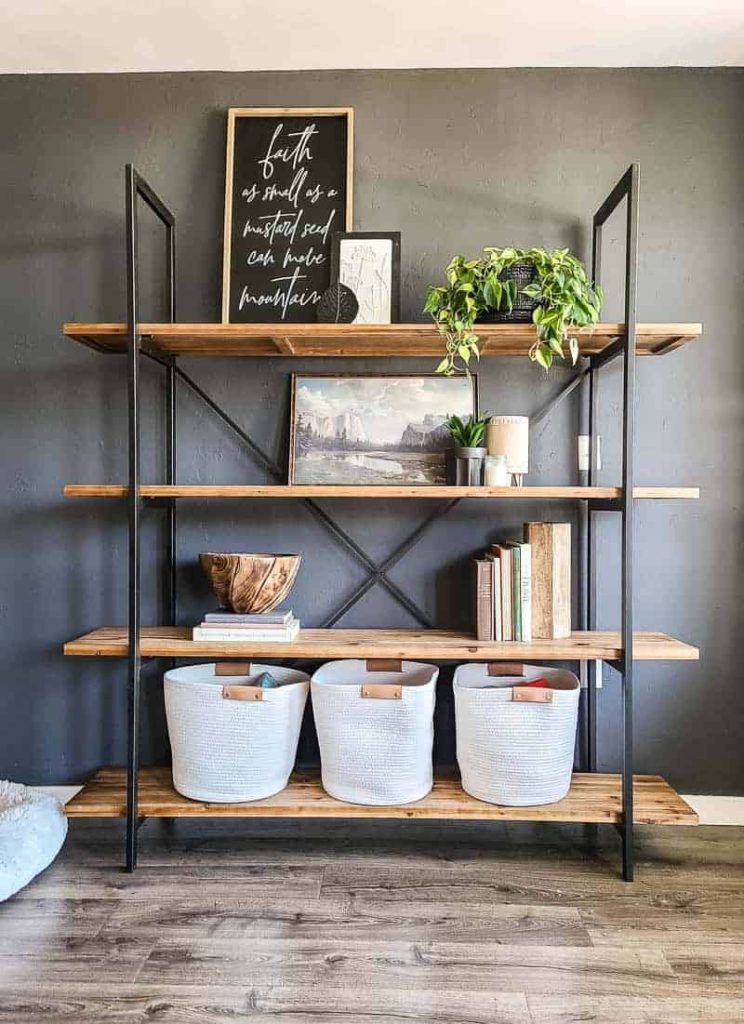 What trim color goes with Behr Graphic Charcoal?
This bold gray is stunning when paired with white trim and baseboards! I loved the way the white looked super crisp against the dark hue.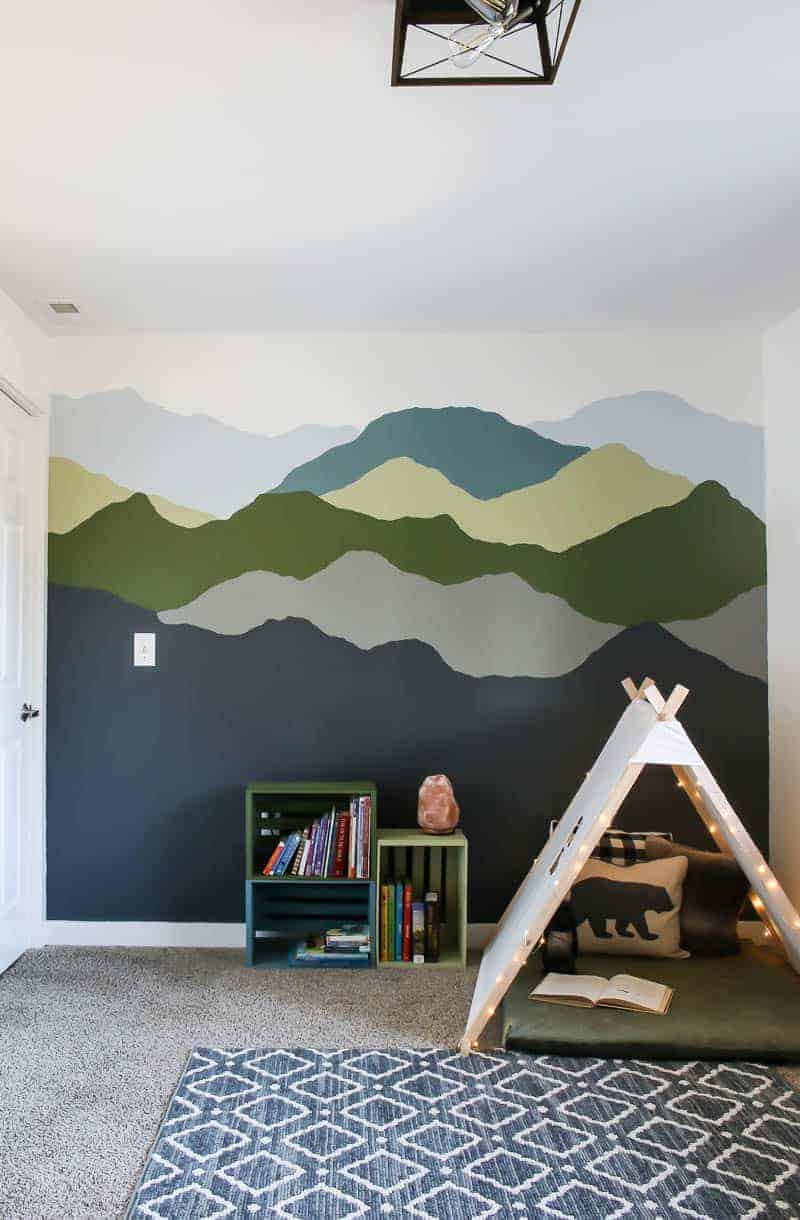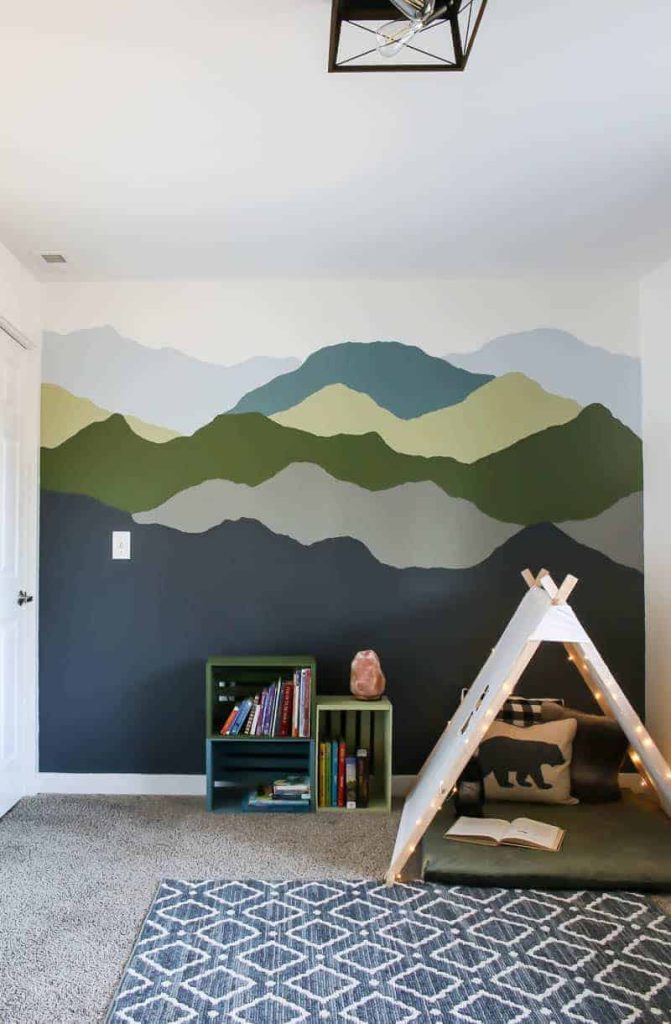 Coordinating colors for Behr Graphic Charcoal
Graphic charcoal would serve as a beautiful focal wall surrounding a fireplace with rustic brick or dark wood accents. Lighter gray walls on either side of an accent wall would also complement the color well.
Because of the blue undertones and bold shade, neutral palettes with subtle patterns and a variety of textures in the upholstery will give the room some depth.
Cozy accents like woven baskets, plush throw pillows, and wooden side tables would be right at home against this charcoal wall.
Related – Want to incorporate more gray in your home? Check out these gray fabric beds and gray sectionals under $1000 for more inspiration!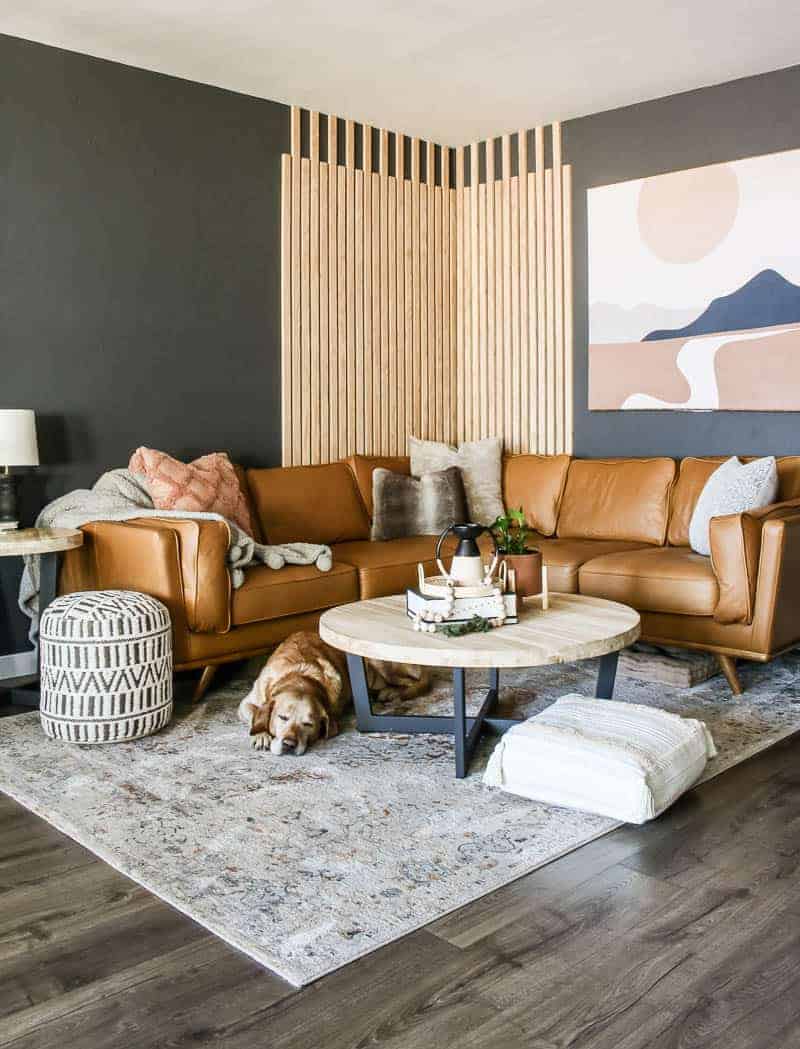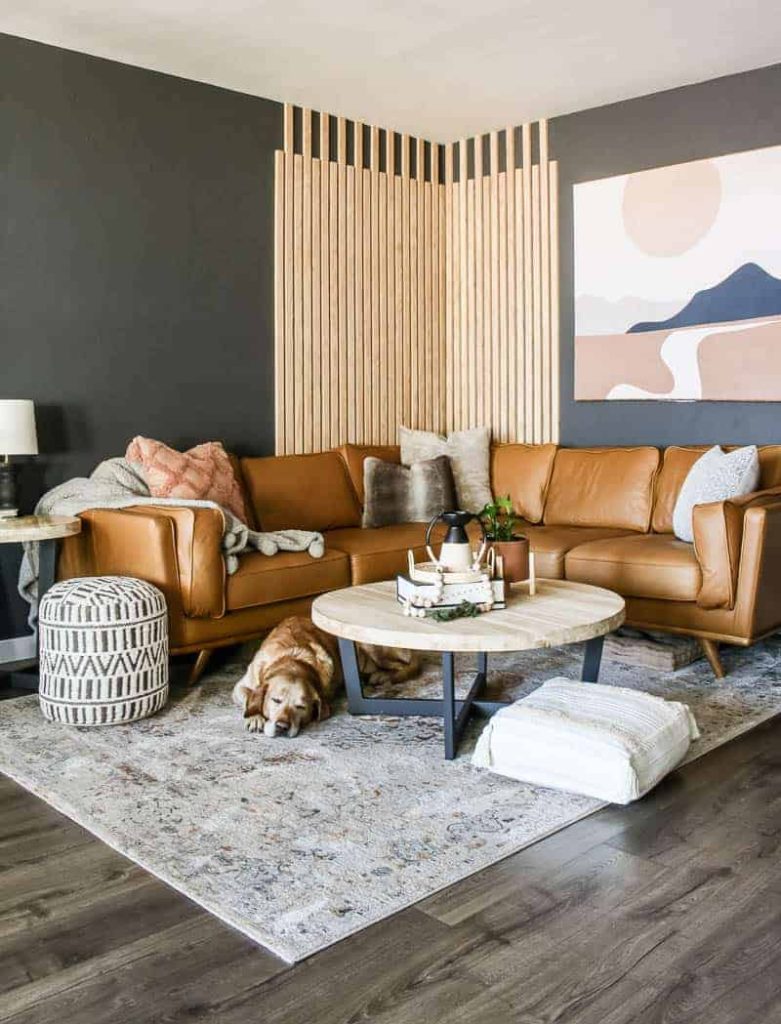 Colors similar to Behr Graphic Charcoal
According to Behr Paint, here are other similar colors to Behr Graphic Charcoal that you might want to try out:
Calligraphy (N490-6)
Midnight Blue (N480-7)
Chimney (PPU25-22)
Satin Black (PPU26-01)
Little Black Dress (PPU24-23)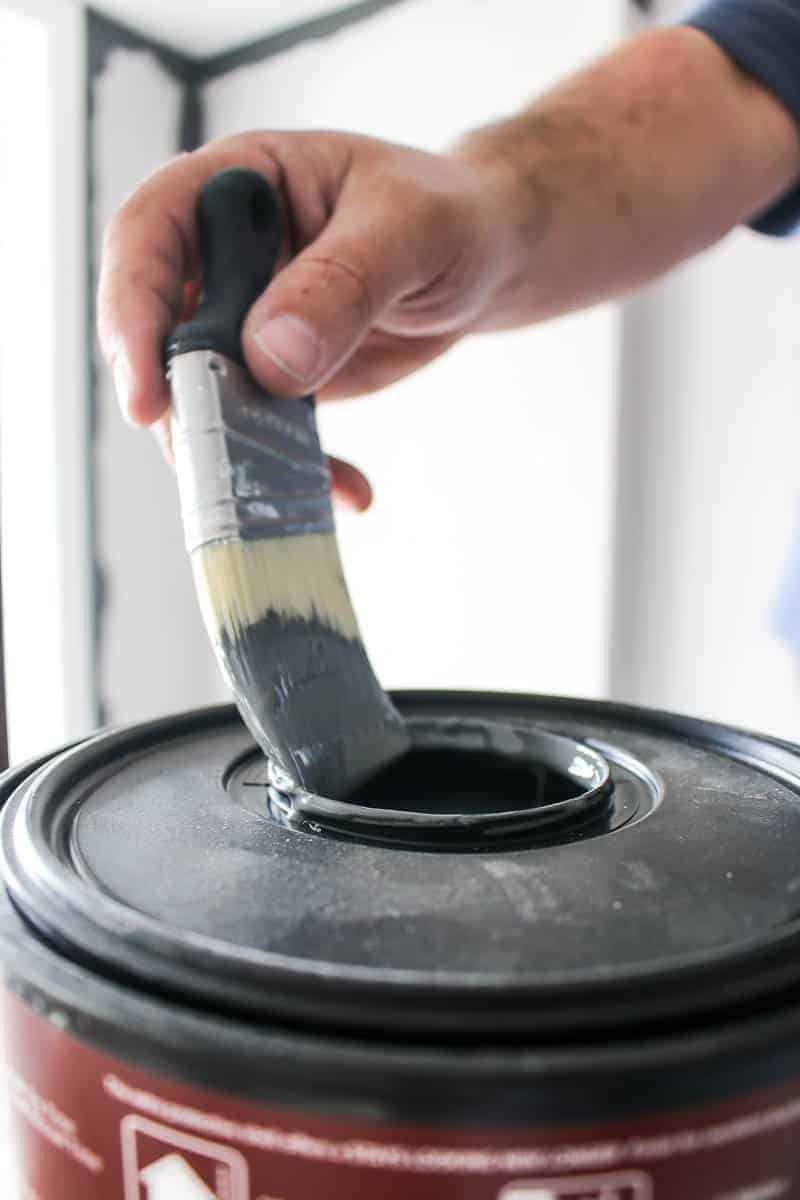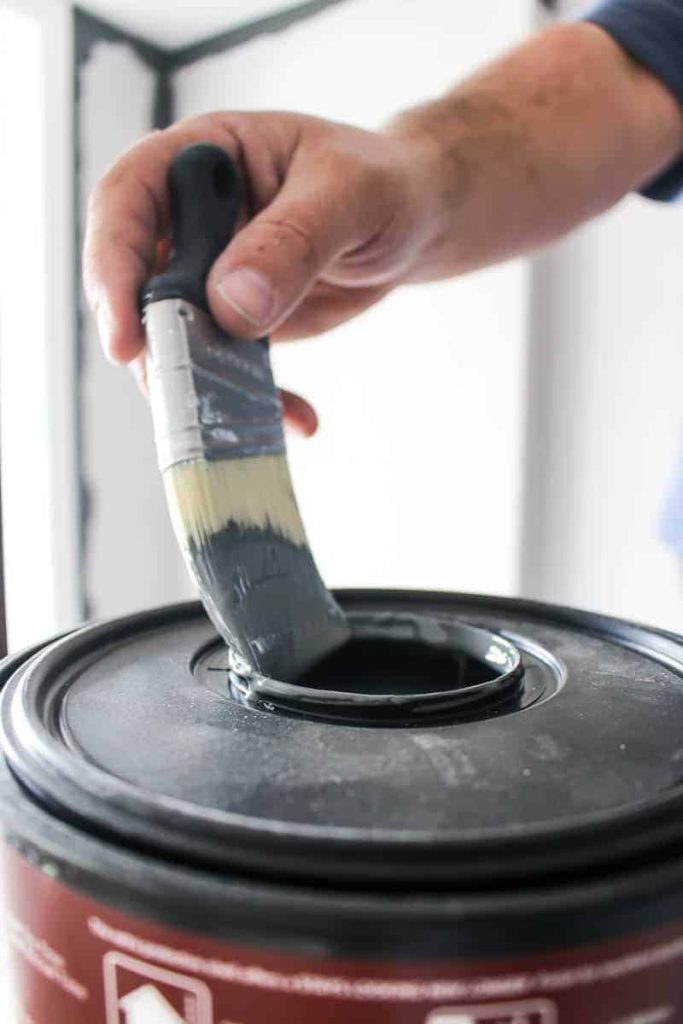 Paint color review
Graphic Charcoal really packs the drama wherever it goes! It's a highly adaptable color and can be used in the living room, kitchen, bathroom, bedrooms, and even children's rooms!
I loved the way we were able to incorporate it in our whole house color scheme as an accent color for our gallery wall and son's bedroom. It gives quite an industrial edge to decor, so this flowed really nicely with our modern boho style.
Because it is such a deep shade of gray, I would recommend trying it as an accent wall color first before fully committing to all four walls.
Do you have any other questions about this paint color?
Let me know in the comments below!