Do you love the modern boho decor style? This is this post for you! Learn more about what inspires this look, see 10 spaces that rock this style and go shopping with trending affordable modern home decor finds rounded up from all the major retailers!
If you've been around here for any length of time, you've probably noticed that my decor style has definitely evolved over the years. And that happens.
It's a natural part of growing and learning more about what you love when it comes to your home. Styles change and that's normal.
What I've been drawing more and more towards recently is a modern boho home decor style. Maybe you love this look too…if you do, you're going to love today's article!
This modern boho decor guide contains affiliate links, but nothing that I wouldn't recommend wholeheartedly. Read my full disclosure here.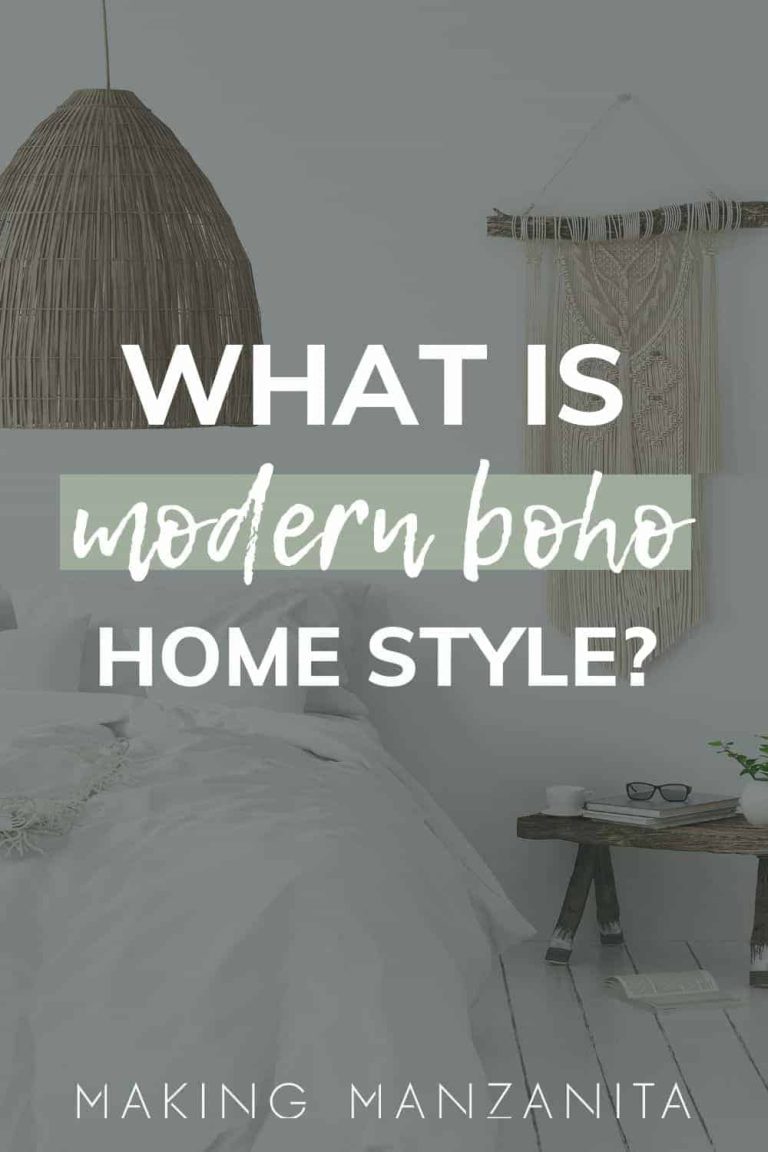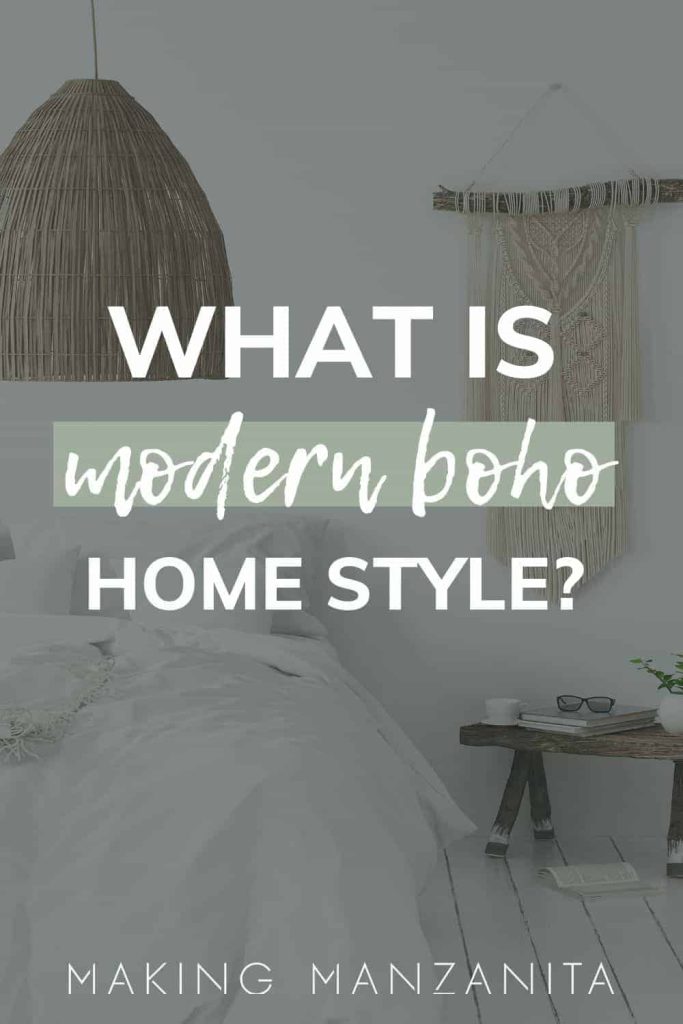 What is the modern boho decor style?
You may be wondering "well, what in the heck is modern boho?" The modern boho style is also referred to as urban boho or boho chic.
First of all, here's some background. "Boho" is short of bohemian, which refers to the "free spirit" generation of gypsies and hippy culture of the 50's-70's. Traditionally, the boho home decor style featured macrame, rattan, brightly colored textiles, and was very eclectic.
There's been a big resurgence of the boho style and it's taken a modern twist. We are now seeing elements of the boho home decor style stick around with the vintage-looking prints and patterns, global accents, and casual, laid-back style. The modern twist on the "modern boho" style is to pair it with sleek lines, modern furniture, a more muted color palette, and even geometric patterns.
Why I love this look for our home
In our home, I've been finding myself drawn to the modern boho style more and more…which I think is reflected in our master bedroom reveal especially.
I love mixing the modern and boho styles because it gives me the freedom to bring in more modern elements without making my home feel too contemporary.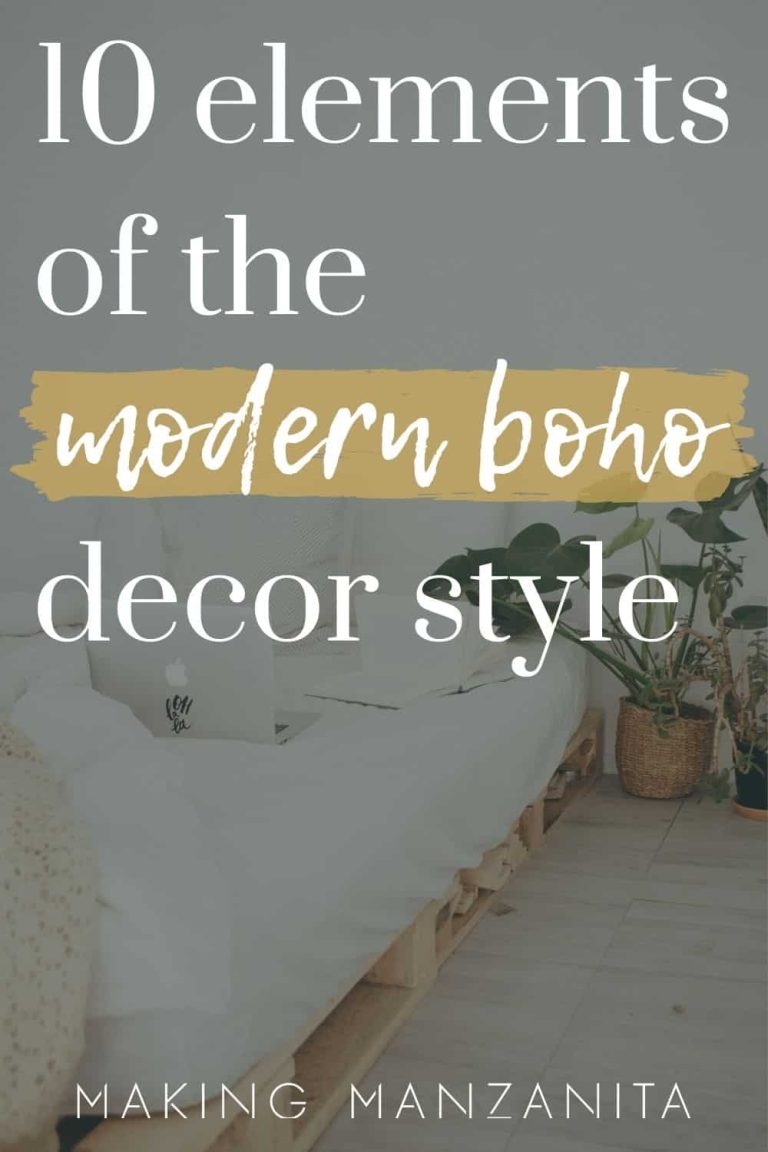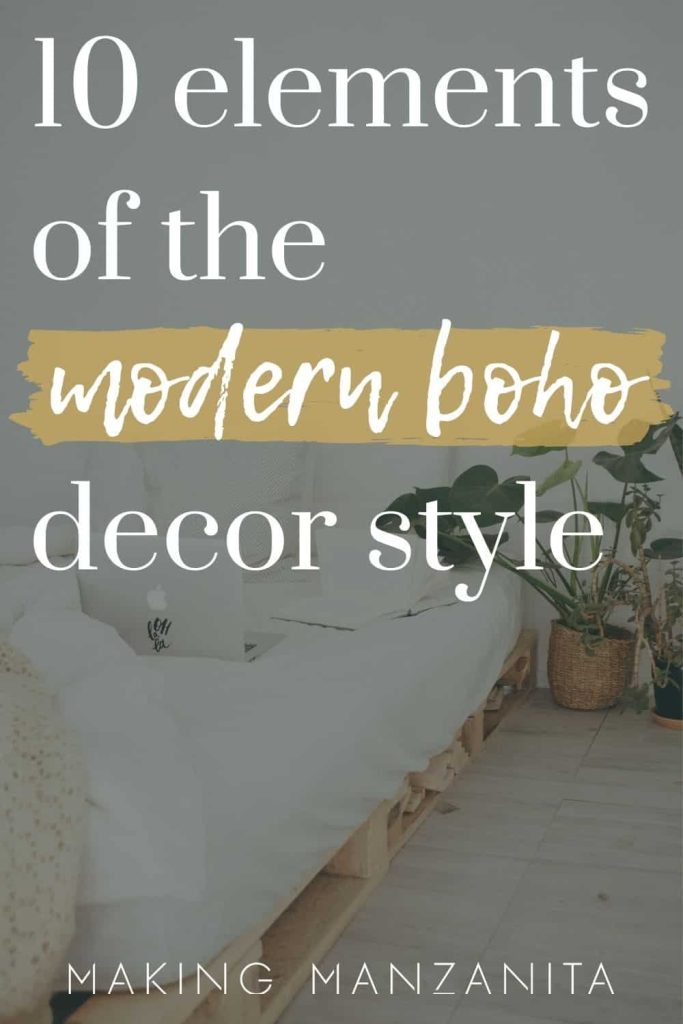 10 Elements of the Modern Boho decor style
10 Rooms that Rock the Modern Boho Decor Style
Get the Look
There are so many great places to find on-trend modern boho home decor pieces. Below I'm sharing some of my favorite stores and their affordable decor options to get this look. Have fun shopping!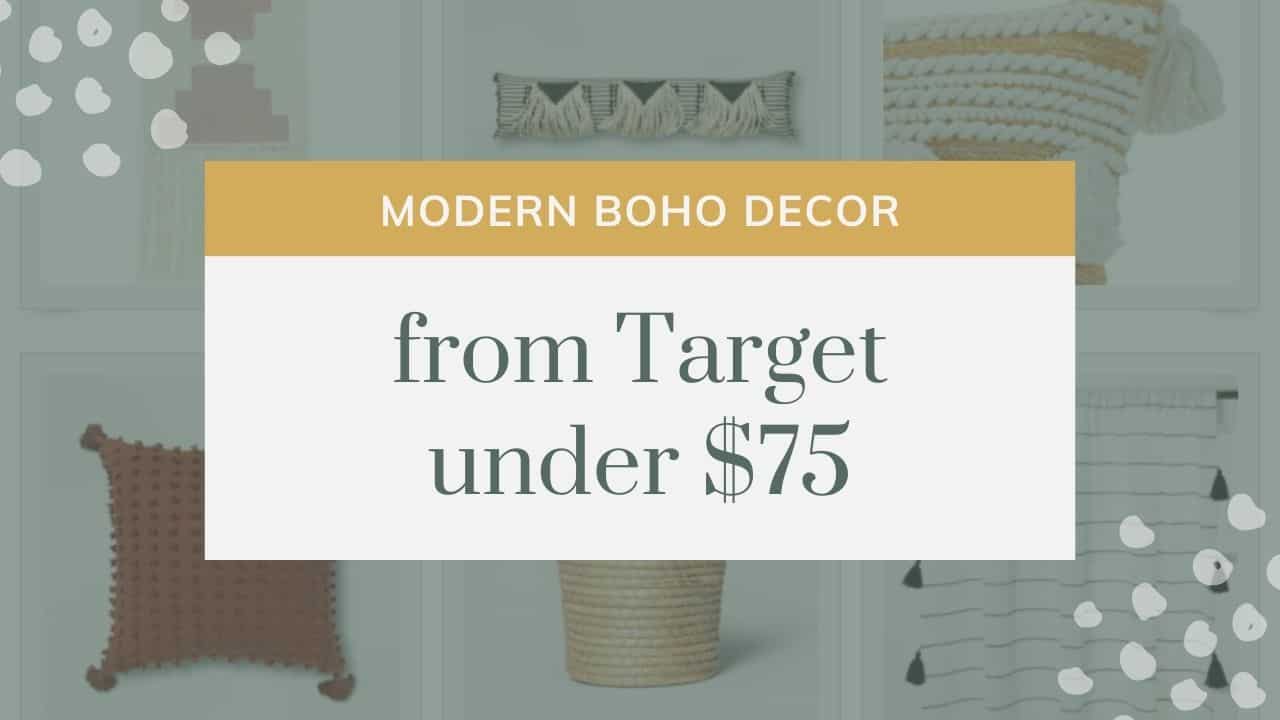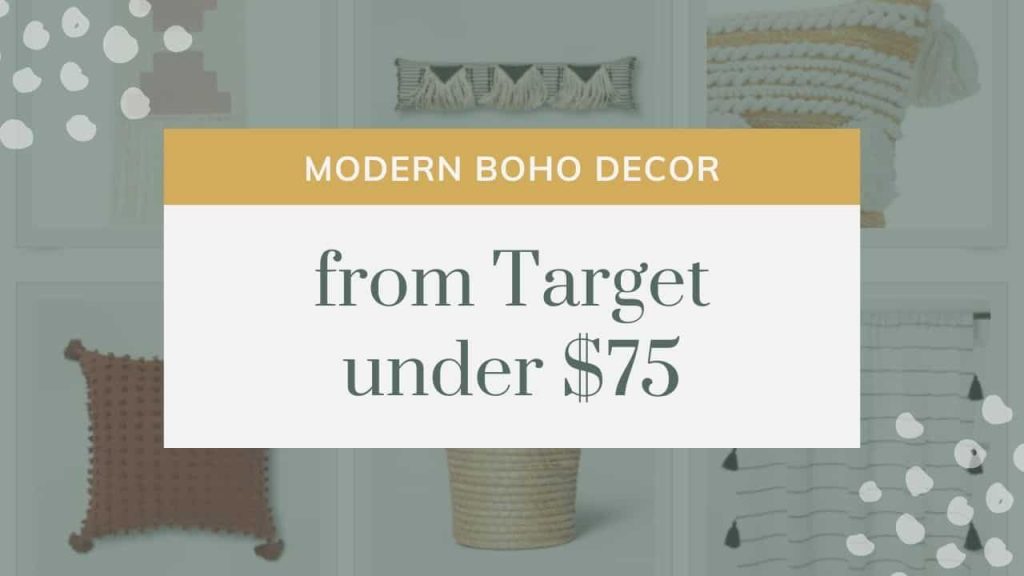 Modern Boho Decor from Target under $75
Target is a great place to look for those trending modern boho home decor pieces. You can narrow your search by checking out some of my favorite lines at Target:
Go shopping! Just click any picture below to see more about the product!

---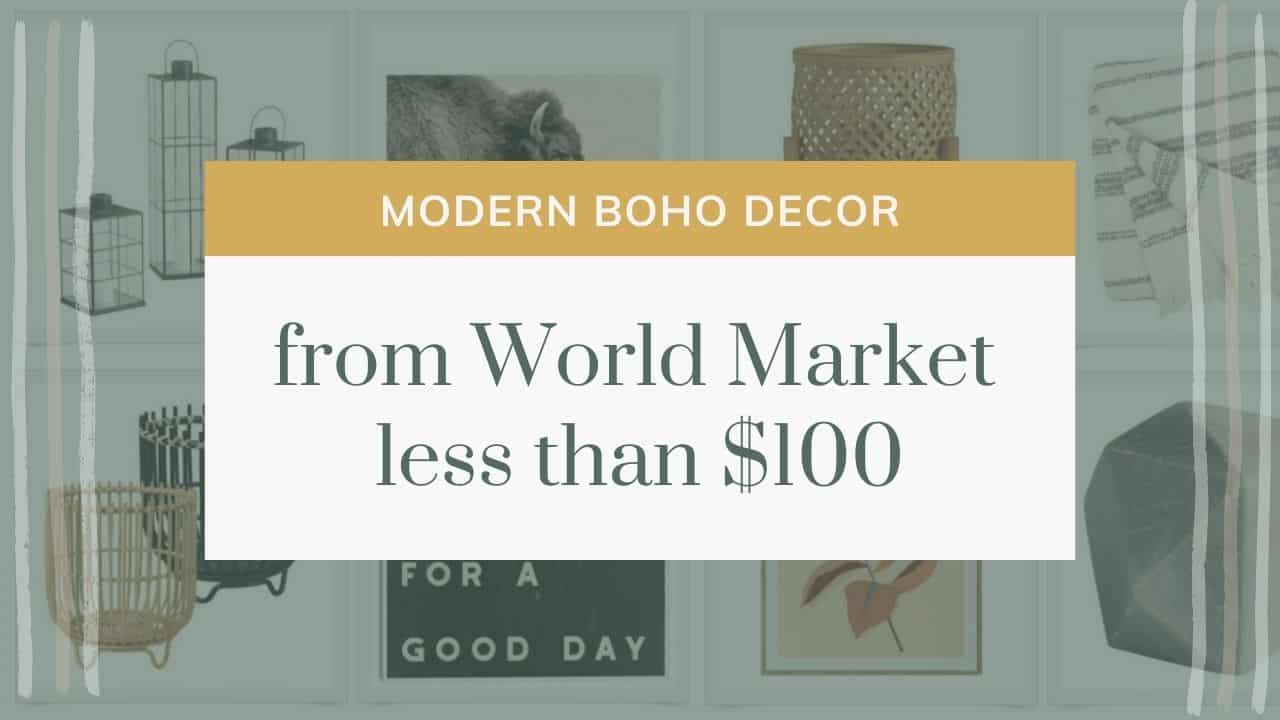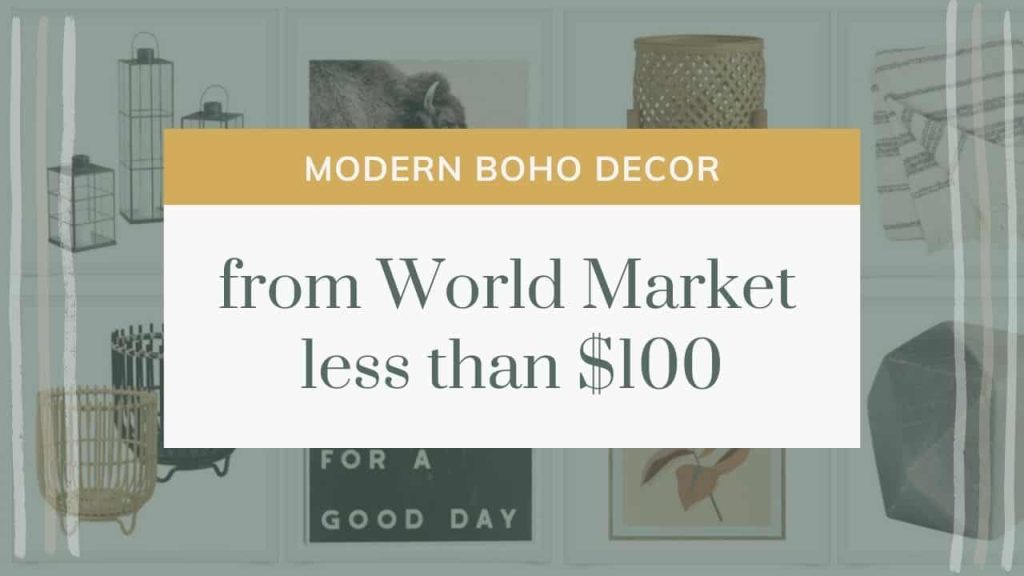 Boho Style Decor from World Market under $100
I don't think I can't talk long about the eclectic boho style without pointing you towards what feels kinda like the boho mecca….and that is, of course, World Market! It really seems like basically everything they sell fits right into this style, so it's a great place to go for inspiration and ideas.
Go shopping! Just click any picture below to see more about the product!

---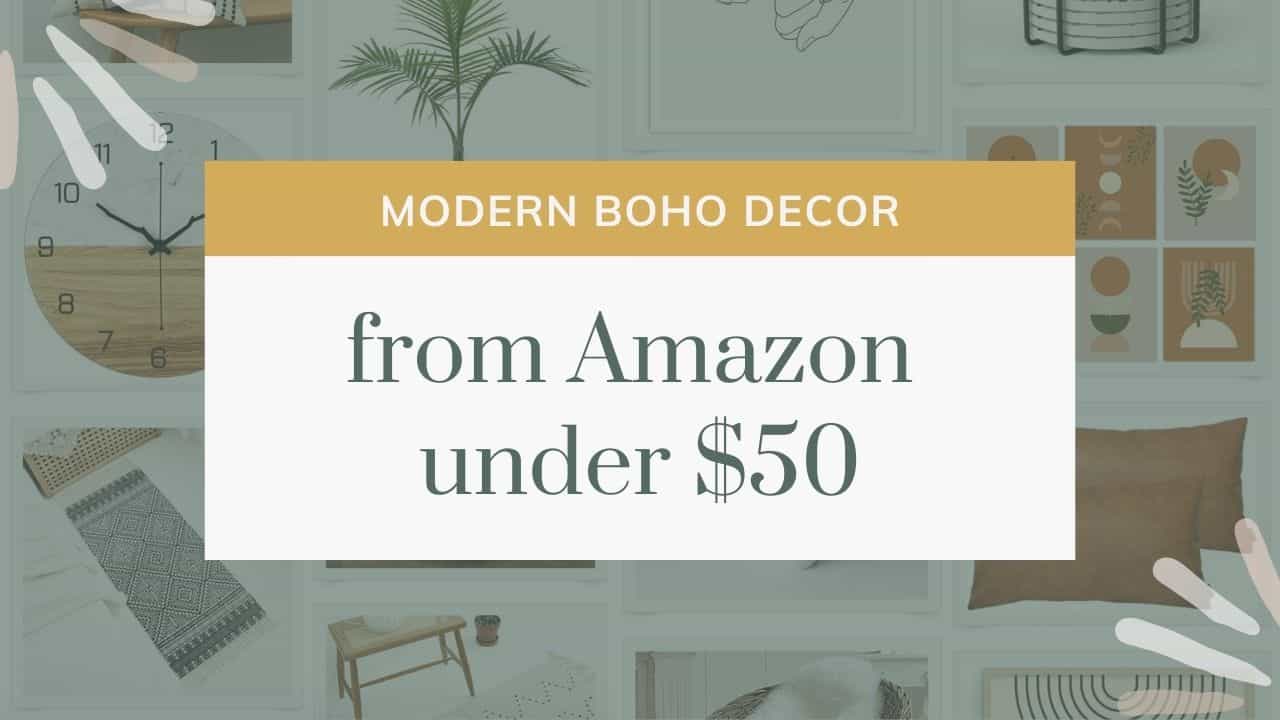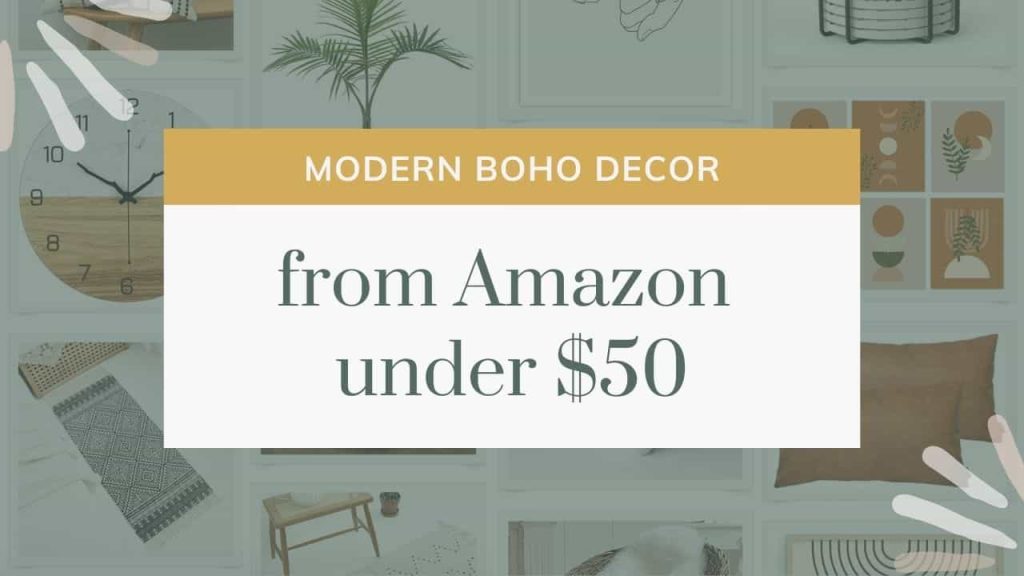 Modern Boho Decor from Amazon under $50
Well, I'm sure you know that you can find pretty much anything under the sun on Amazon and affordable modern boho home decorations are no exception. Something that I think is great with the Amazon selections are all of the great abstract modern boho art pieces to decorate your walls. Here are just a few of my favorite finds.
Go shopping! Just click any picture below to see more about the product!

---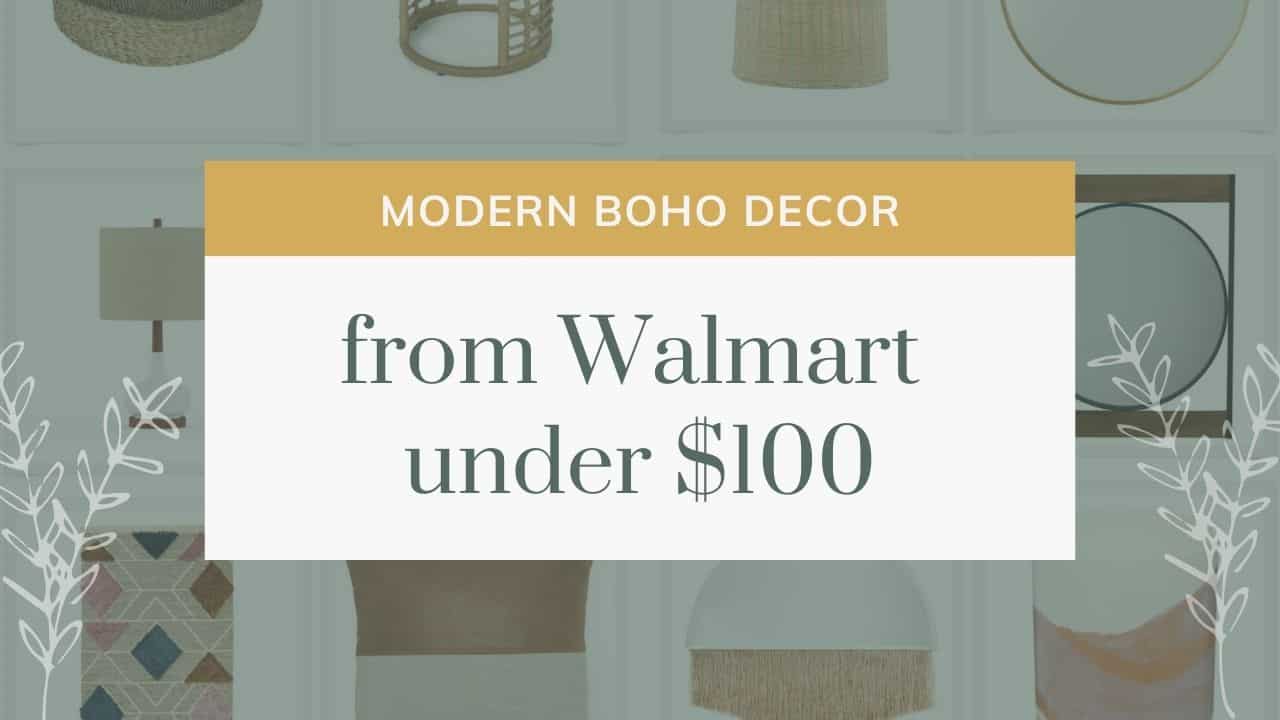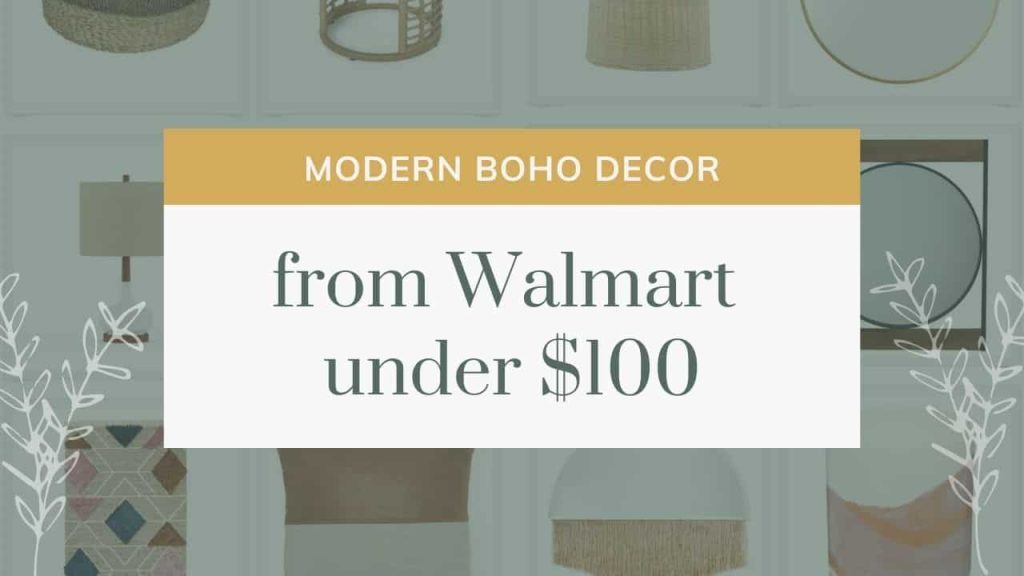 Boho Chic Finds from Walmart under $100
You may not really think to look at Walmart for home decor that is actually cute, but they have some awesome selections. Just like Target, they have some of their exclusive lines that are perfect for this look:
Go shopping! Just click any picture below to see more about the product!

---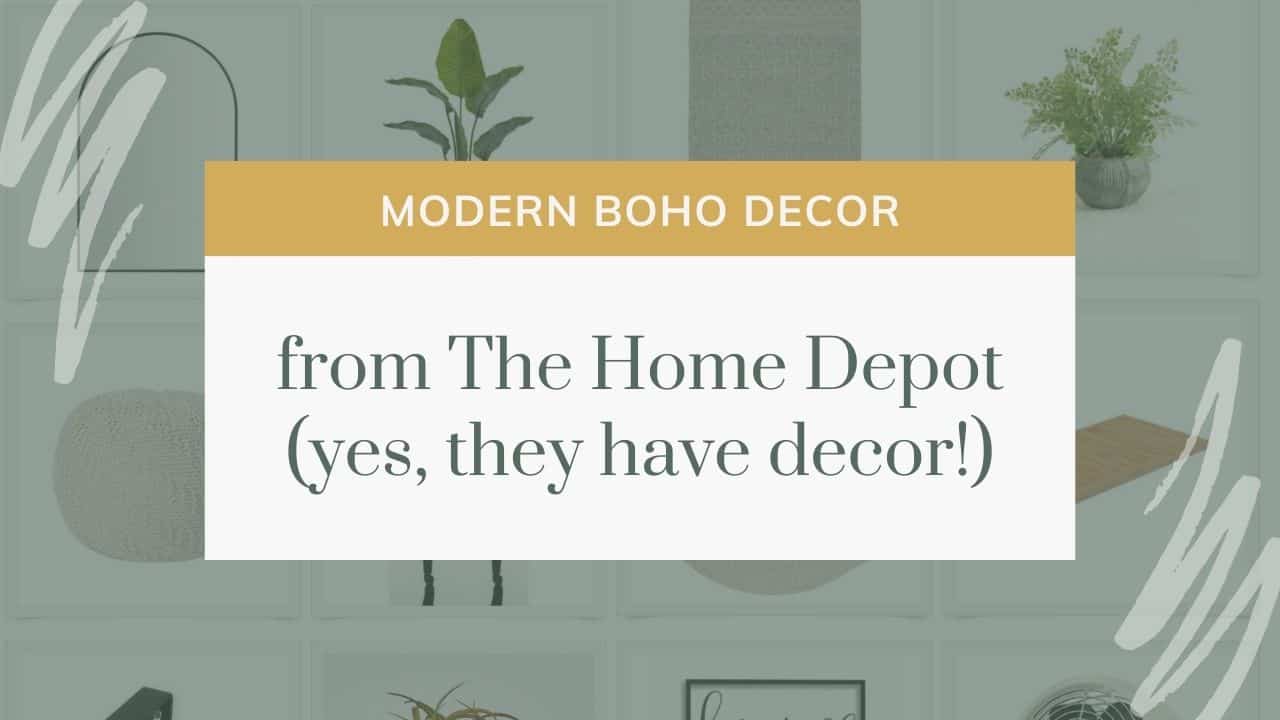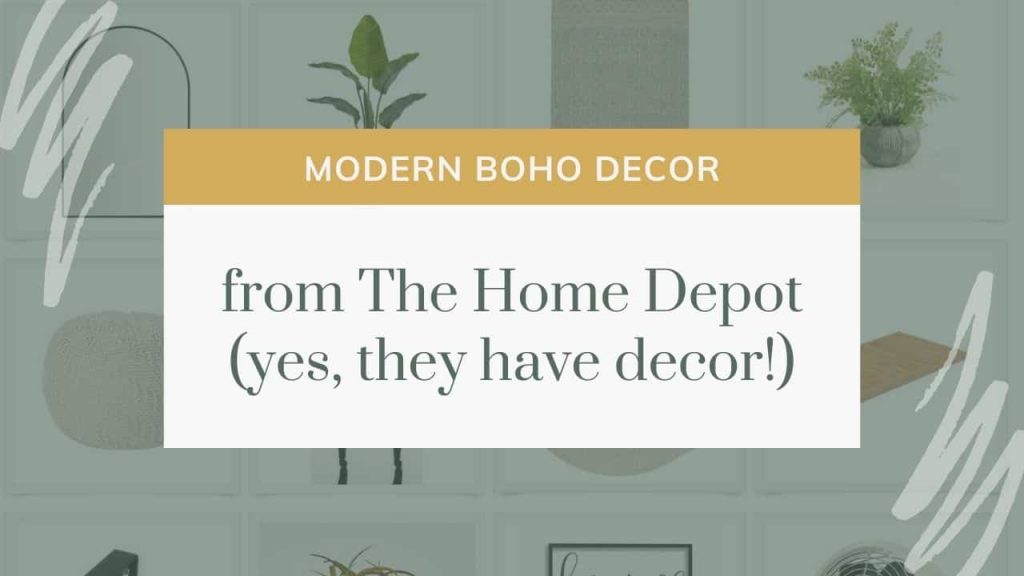 Home Decor Finds with Modern Boho Style from The Home Depot
I certainly can't go long talking about home decor without blowing your mind when I tell you that most of our home decor comes from THE HOME DEPOT! Did you even know that they sold home decor? A lot of people don't realize it because they don't sell it in stores. Everything you see below is something that is actually in our home, so you know I love it!
Go shopping! Just click any picture below to see more about the product!

---
SOOOO many fun ideas, right? Which elements of the modern boho look are you drawn to the most?
Let us know in the comments below!