Whether you are new to crafting or a frequent painter we all know the struggle of craft paint storage. The more you craft, the more of those little acrylic craft paint bottles you collect. These 20 ideas are here to help you organize bottles of craft paint!
The struggle is real right? I mean craft paint storage is a problem as old as time. Well, maybe not that old but it's still an issue.
I, for one, love having an assortment of craft paint on hand at any given time so that I'm ready to craft when inspiration strikes. My kiddos love using craft paint in their projects now too!
Those little paint bottles are so cheap to buy at the craft store and so fun to use. We end up with too many no matter how hard we try to keep them under control since we have pretty limited space for storing my craft supplies.
I figured out a great solution in our office on our pegboard wall (which is #1 below). But when I was trying to figure out what to do with all of the cute little paint bottles, I did some research! Here is my favorite craft paint storage ideas that I found!
Craft Paint Storage: Video
If you love DIY videos, don't forget to subscribe to our YouTube channel!
This craft paint storage roundup contains affiliate links, but nothing that I wouldn't recommend wholeheartedly. Read my full disclosure here.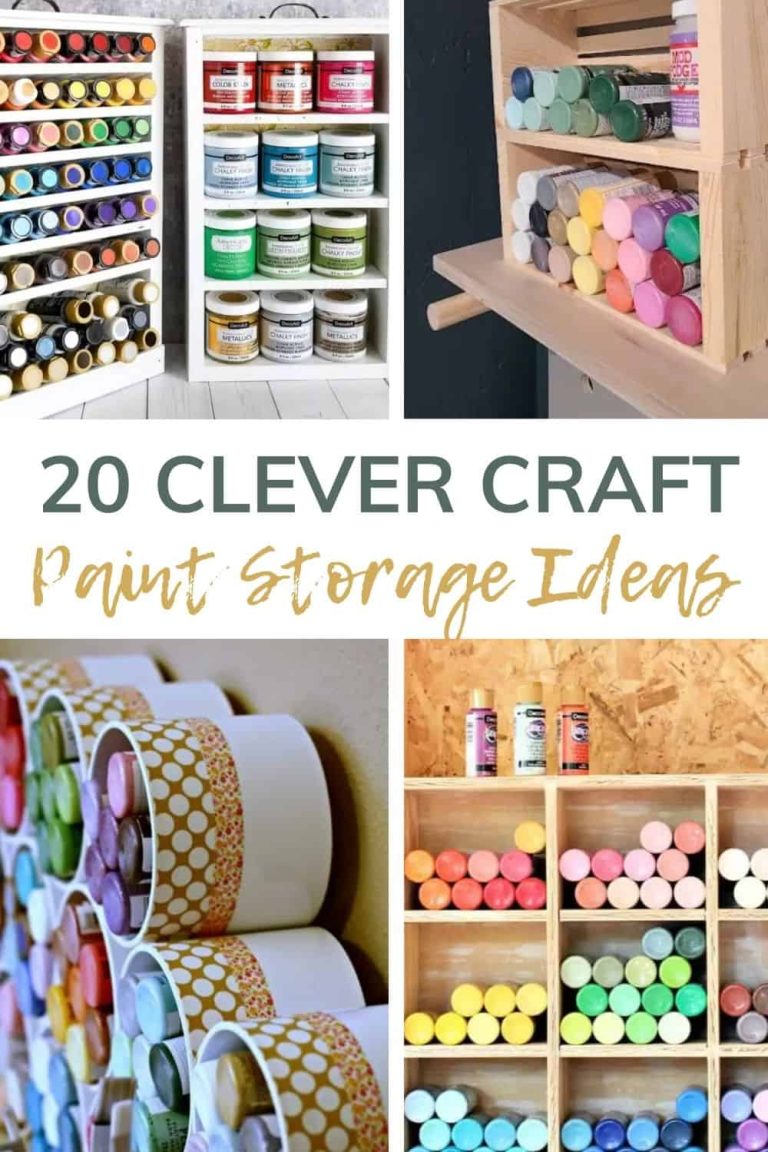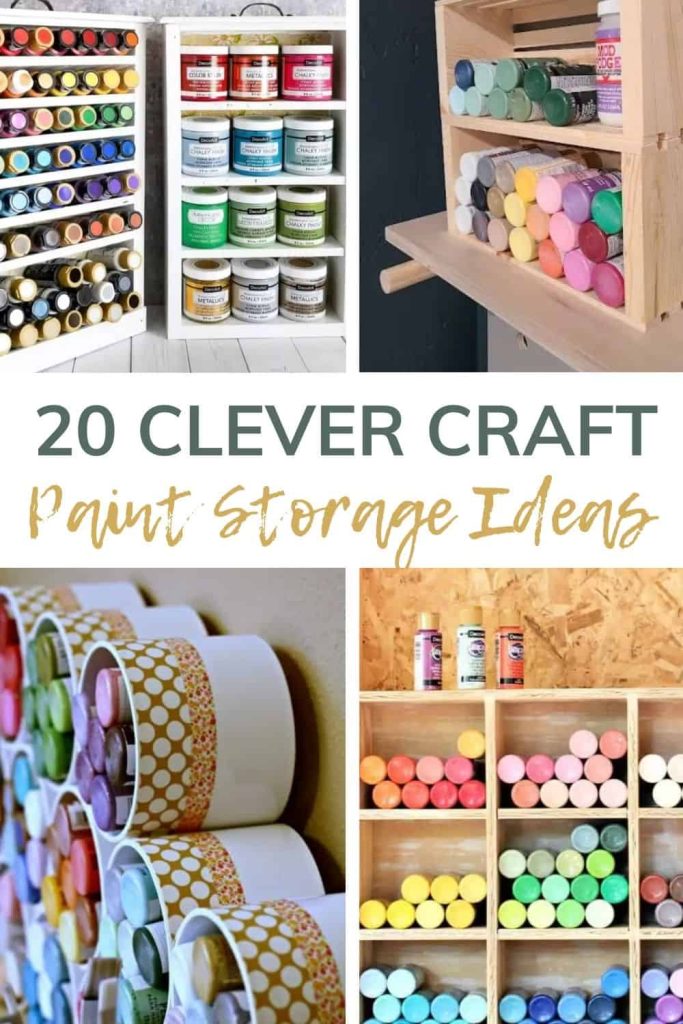 Craft Paint Storage Ideas
Well, are you feeling inspired to tackle some craft paint storage now? I may have gone overboard a bit with all my ideas, but when you are organized the crafting is fun again. You aren't constantly struggling with what goes where or finding exactly what you need.
My goal was to inspire you and hopefully, you are thinking about how to tackle your craft paint storage problem!
Which of these ideas is your fave?
Let us know in the comments below!