Do you have a lot of scrap wood? Get inspired to put your scraps to good use with these 30+ DIY scrap wood projects that are easy and unique!
The moment you start woodworking is when your scrap wood pile begins to grow. Slowly, but surely, you have more scrap wood than you know what to do with!!
The fun part is that there is SO MUCH potential laying in that scrap wood pile. All it takes is some time, creativity and work to turn your scrap wood into useful and gorgeous small scrap wood projects.
And the best part about creating DIY scrap wood projects is that you don't even have to leave your house! You can just hop outside and whip up your next creation!
How do you get free scrap wood?
Now if you don't have much wood in your scrap pile and you still want to take on some of these easy scrap wood projects – there's hope! Not to mention the cost of lumber is crazy these days, so here are are several ways that you can get free scrap wood:
Craigslist, LetGo and Facebook Marketplace – Keep your eyes peeled on Craigslist, LetGo and/or Facebook Marketplace for people offering their free lumber.
Use pallet wood – Even if we can't find free lumber offered anywhere, there are ALWAYS free pallets people are looking to get rid of! Several of these scrap wood projects were made with reclaimed pallet wood, but here's even more pallet wood projects to inspire you!
Take apart old furniture – A lot of people are giving away old furniture that no longer works for them or is damaged. You can simply recycle the wood from other furniture projects and make it into something new!
Ask at a construction site – Chances are that you can drive around and find some construction going on in your neighborhood. Several times the contractors don't have any need for scrap wood, so they are happy if you take it off their hands. It never hurts to ask! Of course, NEVER take anything without asking and don't step foot on a site if the construction team is not present.
Learn more about how to find free and cheap wood here!
Now are you ready to get inspired with 30+ easy scrap wood projects??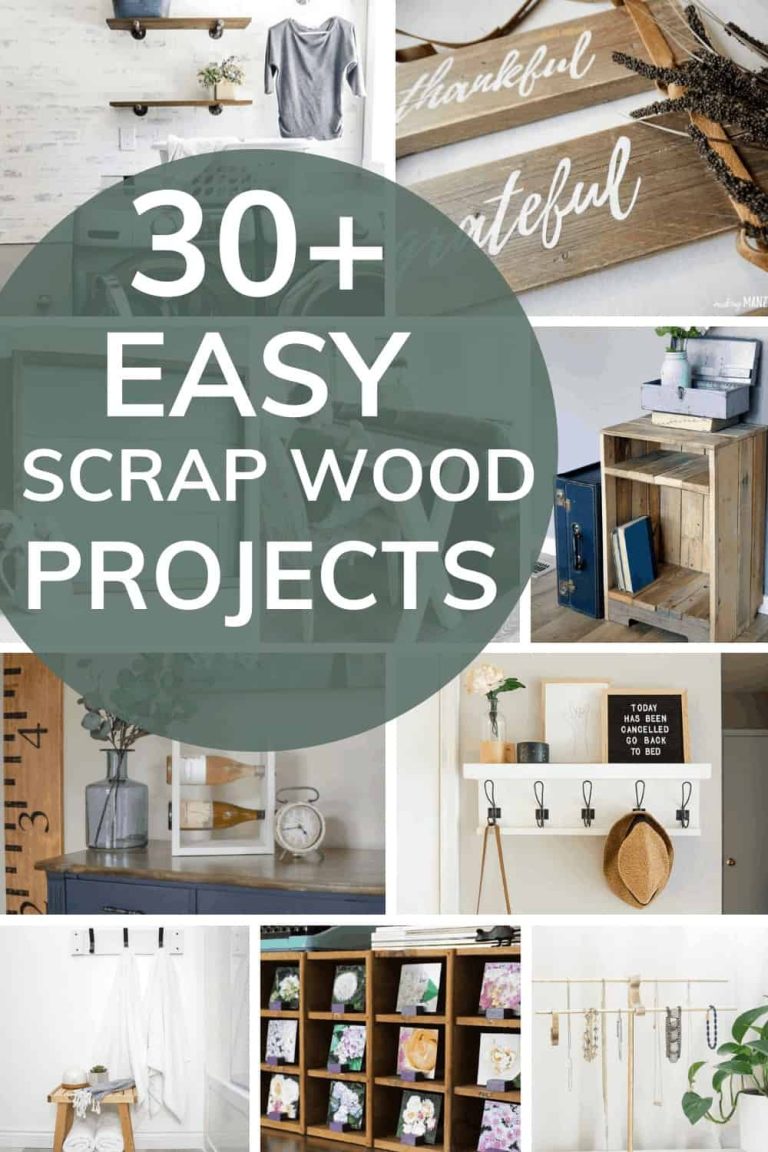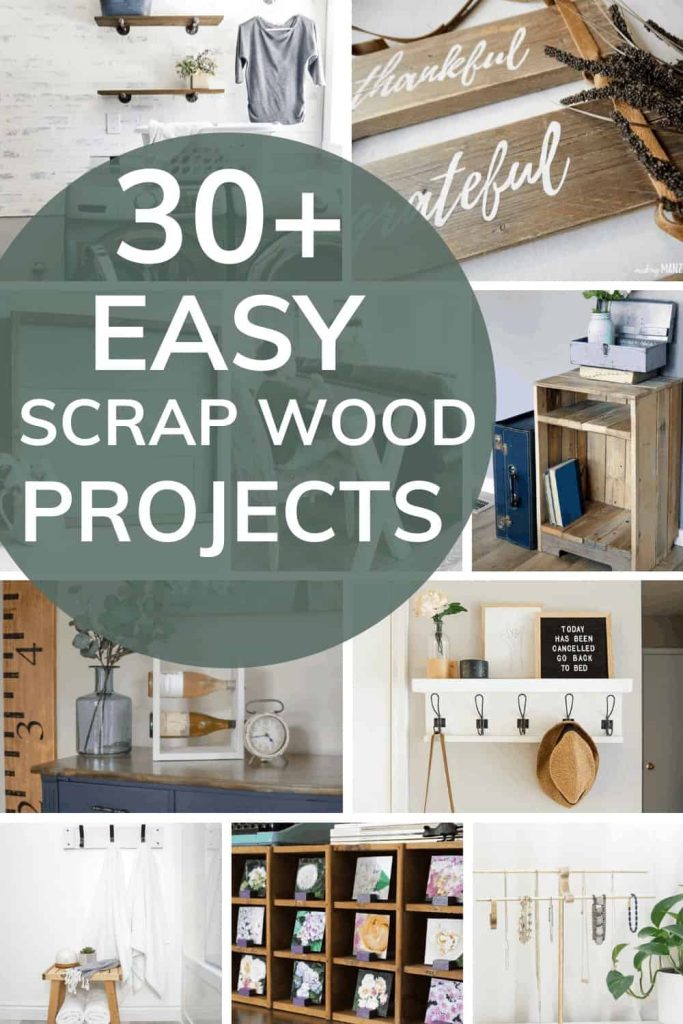 DIY Scrap Wood Projects
Have a lot of scrap wood laying around? Whether you're on the hunt for scrap wood, or wondering how to make use to leftover wood, here are 30+ DIY scrap wood projects to inspire you to get creative!
These simple scrap wood projects are SOOOO inspiring, right? Whether you're looking to simply decorate a house with no money or get your feet wet as a beginning woodworker using free simple woodworking plans, there's something for everyone. It kinda makes me want to spend the day out in the garage working on the scrap wood pile!
Which of these easy DIY scrap wood projects do you want to try?
Let us know in the comments below!