Are you a newbie woodworker looking for some easy and small beginner woodworking projects to try? You're going to love this round up with so much inspiration!
If you're just starting out and learning how to do woodworking projects at home, you're probably looking for some simple woodworking projects to try out that don't require a ton of woodworking tools or different types of saws!
Like any other new hobby, it can feel a little overwhelming and scary at first. Especially when you go to the store to buy the wood, so be sure to check out our tips for buying lumber.
You may also be confused about things like nominal vs actual lumber dimensions (we break it down in this article) or what the difference is between a brad nailer and a finish nailer (learn the simple way to tell the difference in that article).
Most of these beginner woodworking projects even use very standard and easy-to-find types of wood.
Today's post is full of SO many ideas for your first wood project as a beginner. Many of these use a limited amount of tools and are smaller projects.
If you want even more help with what to build with wood for beginners, you may want to try some projects that have free plans that go along with them so you have something detailed to follow.
Woodworking is one of those hobbies that just keeps on giving. If you start small and simple, you only need some basic skills and tools to get started!
Once you finish one of these easy DIY wood projects for beginners, you'll just want to keep going and try more. These ideas add not only functionality to your home, but help make your home more beautiful!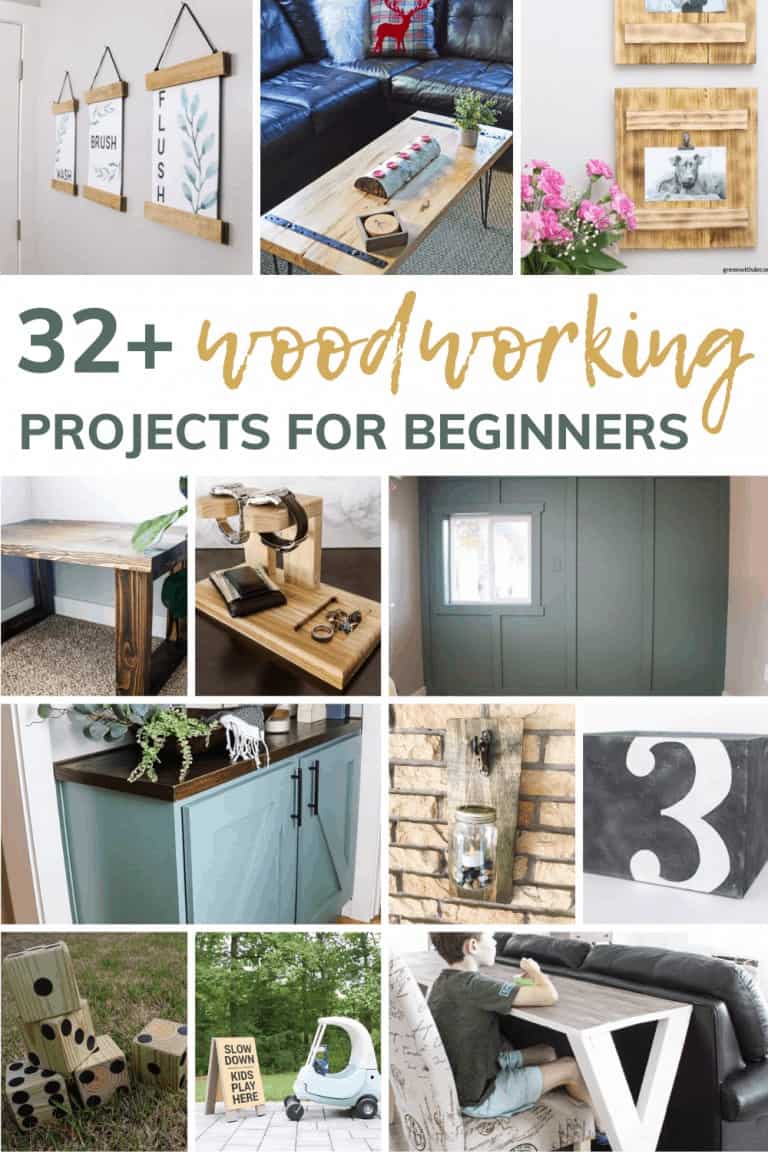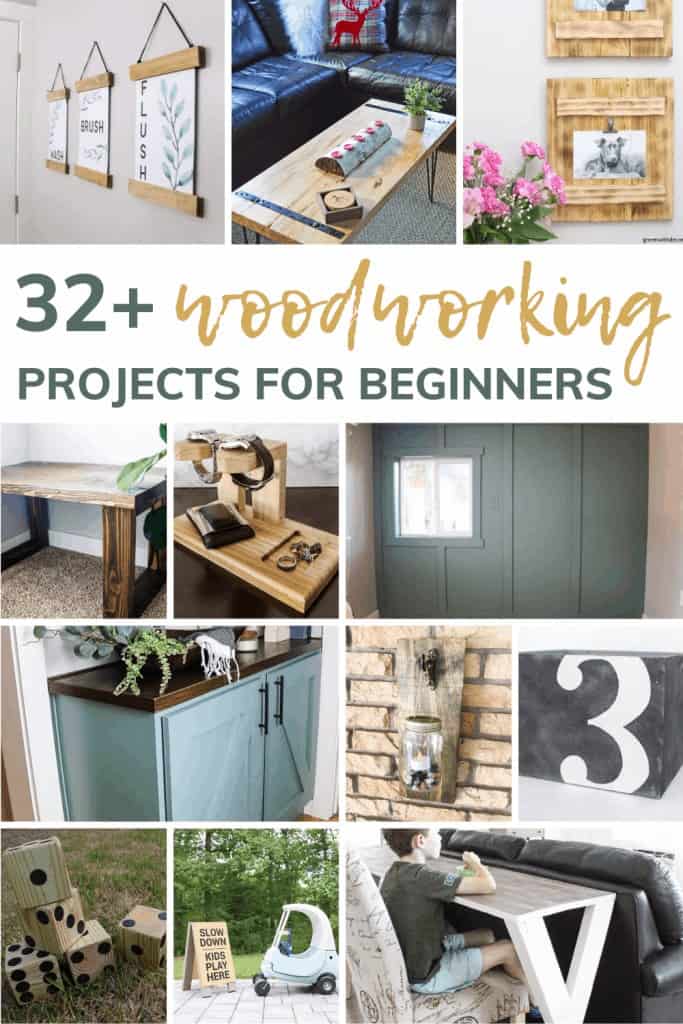 Easy Beginner Woodworking Projects
They are all SO good! My cup is overflowing with inspiration!
Which of these easy woodworking projects for beginners do you want to try?
Let me know in the comments below!