Looking for a fun & easy DIY project to tackle this summer? Make a picnic table for your kids! We're giving you the kids picnic table plans for FREE so you can follow along and build yours just like this!
Thank you to Kreg and Build Something for sponsoring these Kids Picnic Table plans! All opinions are entirely my own. This post also contains affiliate links, but nothing that I wouldn't recommend wholeheartedly. Read my full disclosure here.
We have a big backyard makeover planned for this Summer and I can't wait to get it started. While we're getting our plans all lined up and finalized, we wiped up this cute outdoor wooden picnic table for our little ones. It will be a perfect addition to the backyard once it's finished.
It was seriously so easy to make this kids picnic table! You can probably knock it out in a few hours when you follow along with the woodworking plans (that we're giving you for free!)
Kreg K5 Pocket Hole System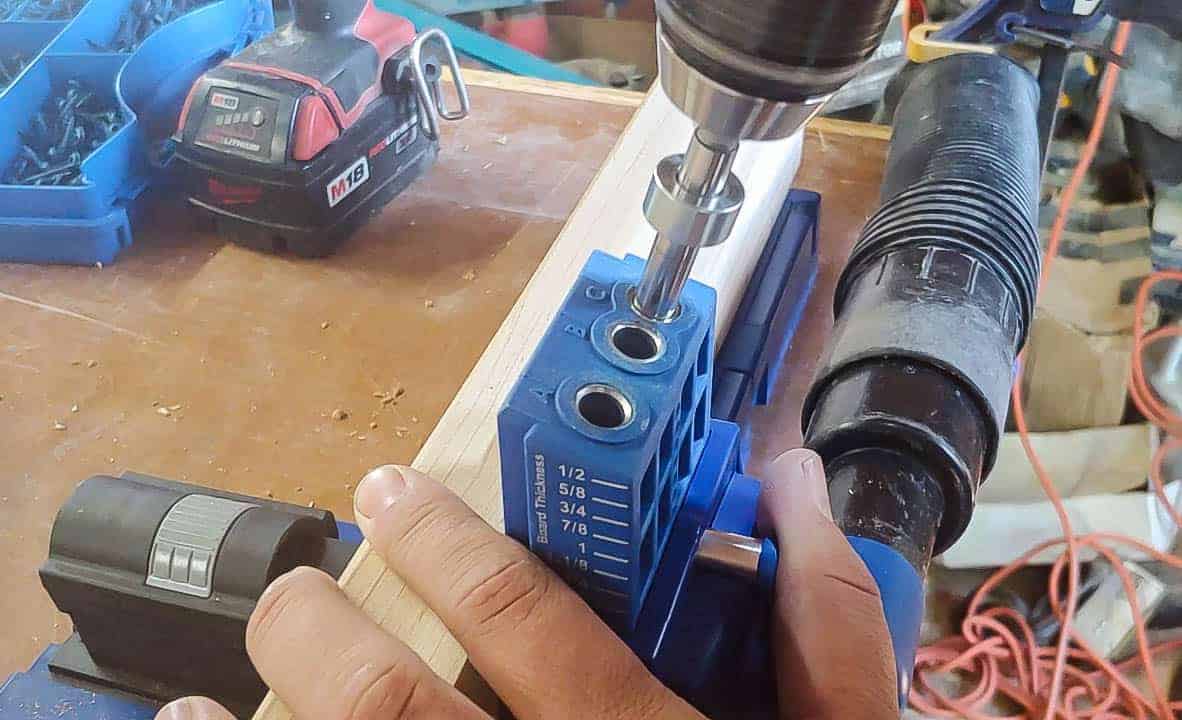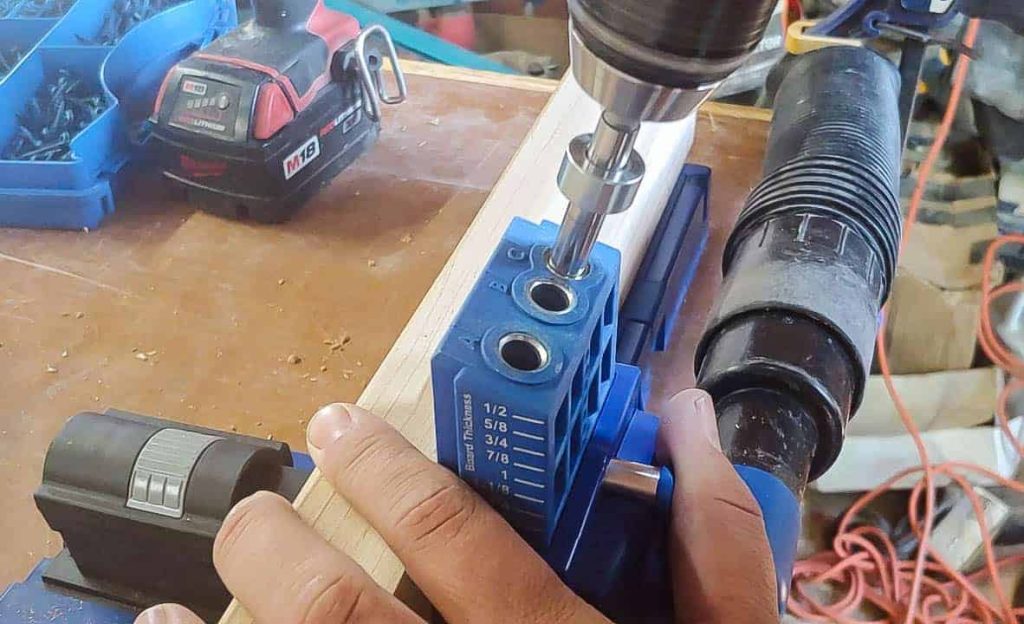 We incorporated pocket hole joinery into this kids picnic table, which is one of the easiest ways to join wood in woodworking projects. We have Kreg's K5 Master System and LOVE it. It's a hidden weapon for beginning woodworkers!
A few weeks ago I wrote a super detailed guide & created a video all about how to set up your Kreg K5 Pocket Hole and use it, so be sure to check that out too!
UPDATE: In 2021 Kreg replaced the K5 Pocket Hole system with the Kreg 720 Pro. Check out our guide all about the new Kreg 720Pro to learn more.
For this fun DIY (and SUPER EASY) kids picnic table we teamed up with our friends Kreg and BuildSomething.com again to create the plans and share them online for free, which are now available on BuildSomething.com!
If you're wondering, Build Something is a website ran by Kreg Tools that is chocked full of so many easy-to-follow FREE woodworking plans! I promise that you are going to find so much inspiration while you're there!
Related – Projects that use a pocket hole jig
Are you ready to see how this toddler picnic table turned out??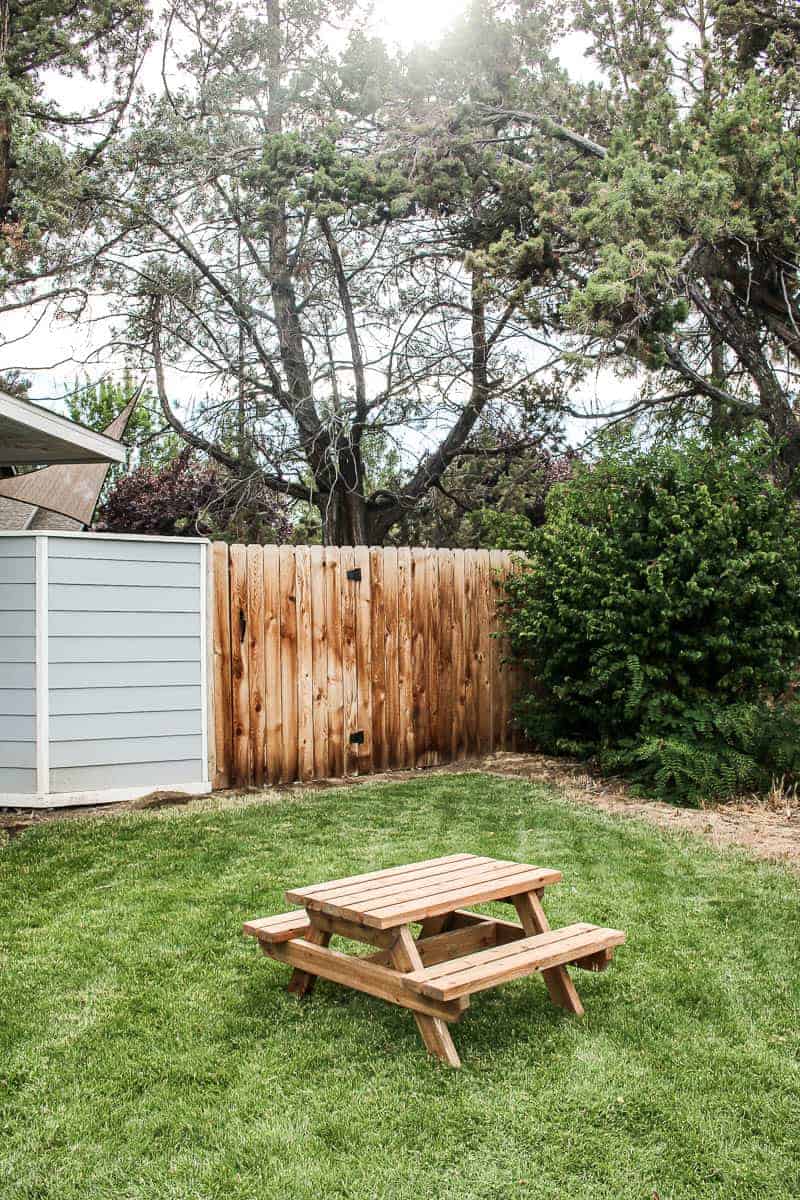 So cute, right??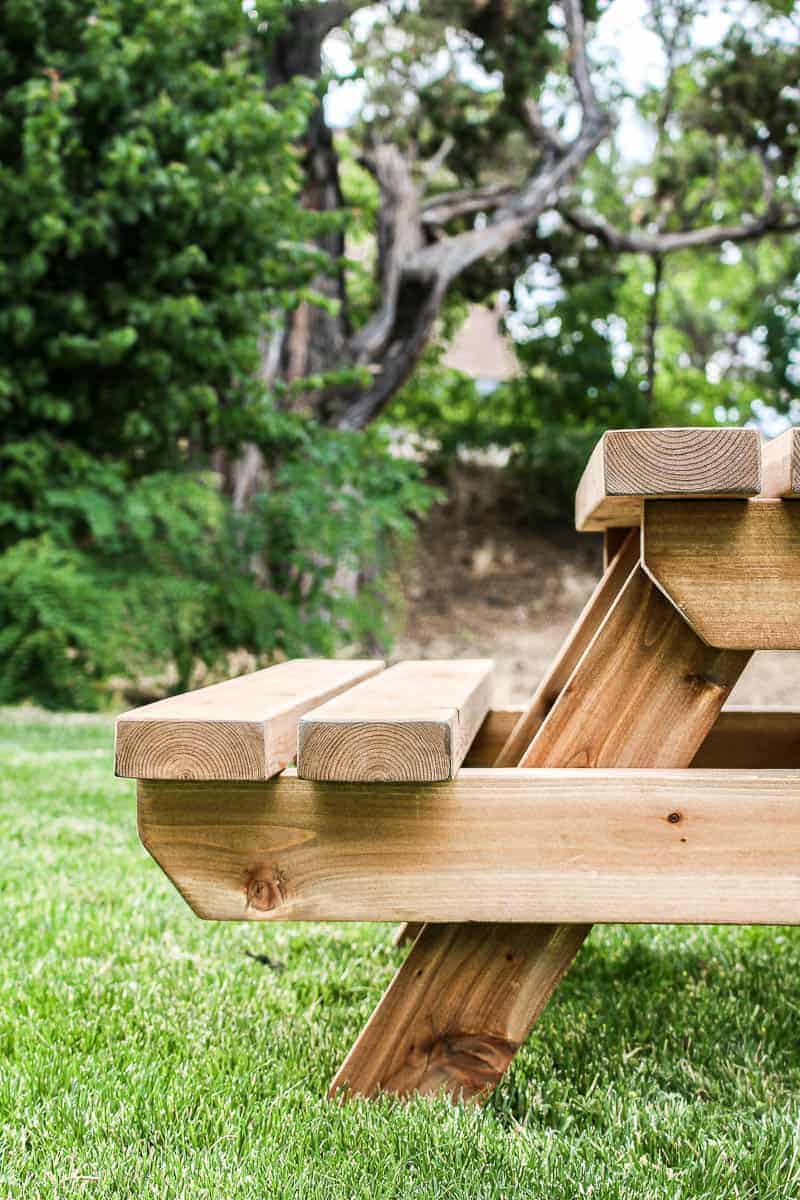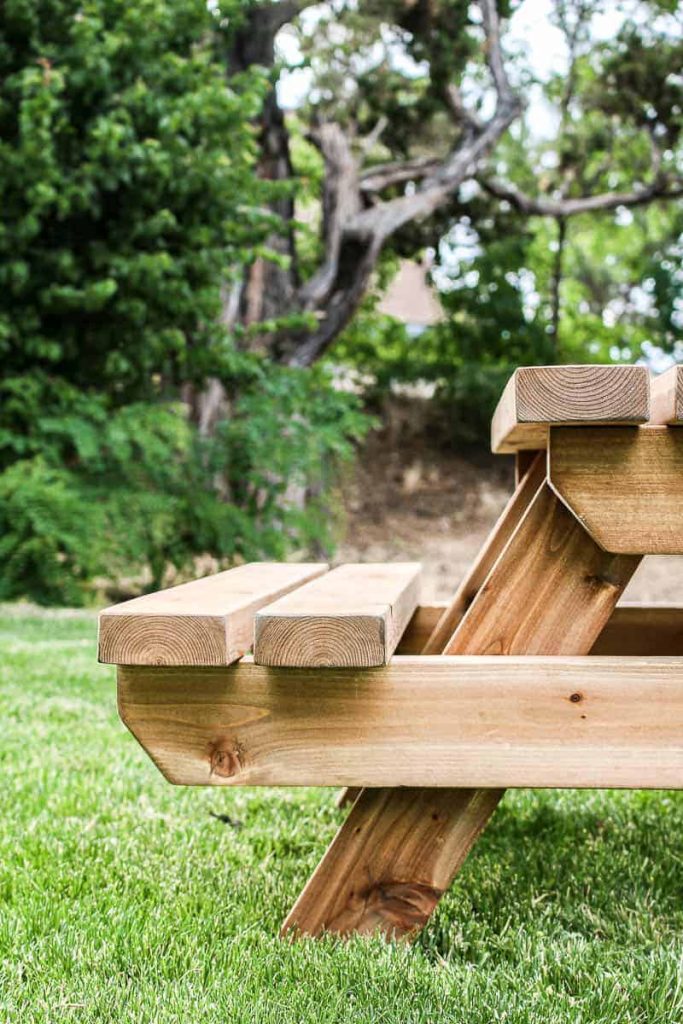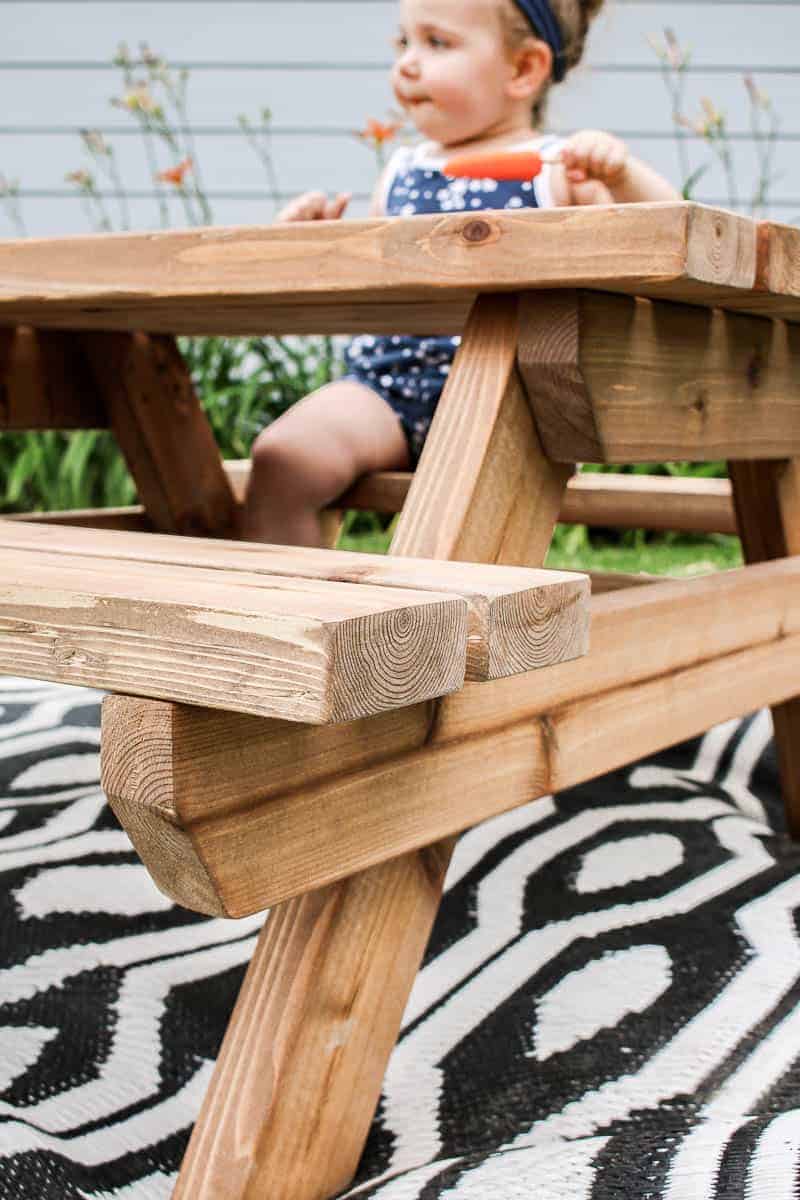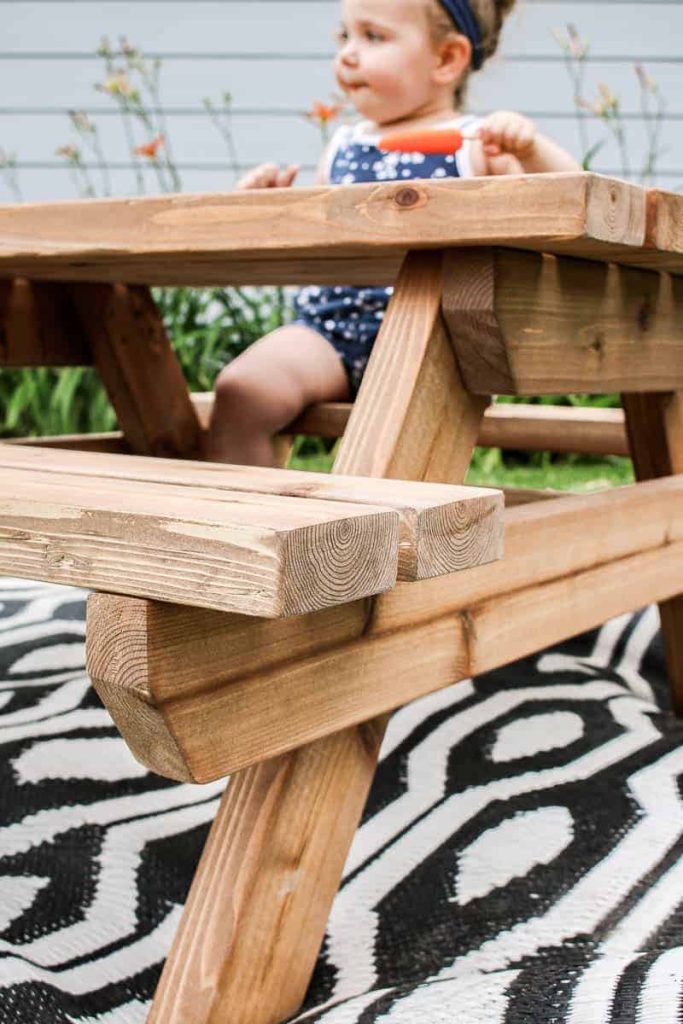 Kids picnic table video tutorial
We also summed up the whole build process in a YouTube video!
If you love DIY videos, be sure to subscribe to our YouTube channel here!
Cost to build this toddler picnic table
Not only was the picnic table super easy to build, but it was also pretty cheap too!
Note: these costs are, of course, subject to change and may be different in your region.
Total Cost – $97.70
What type of wood do you use for a picnic table?
Weather-resistant softwoods, like Red Cedar, Douglas Fir, and Redwood, are great options for outdoor picnic tables. Learn the difference between softwood and hardwood in this article about types of wood for woodworking.
We chose to use 2×4 Cedar Premium S4S boards. Here's why:
Cedar is rot and insect resistant and easy to find.
S4S is the lumber grade, which is an abbreviation for Surfaced on 4 Sides. This means that the wood is smooth and planed on all sides, which I'd recommend for furniture. And it saves you some time because you won't have to sand quite as much.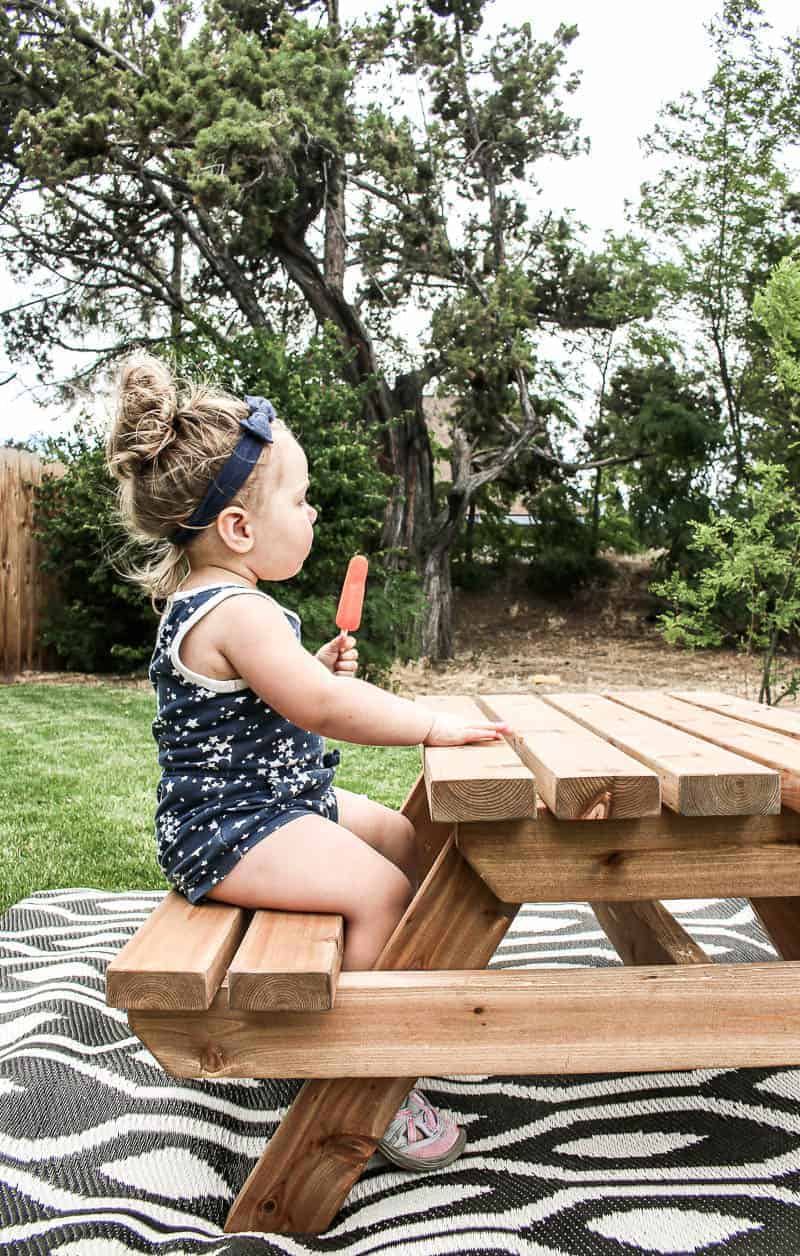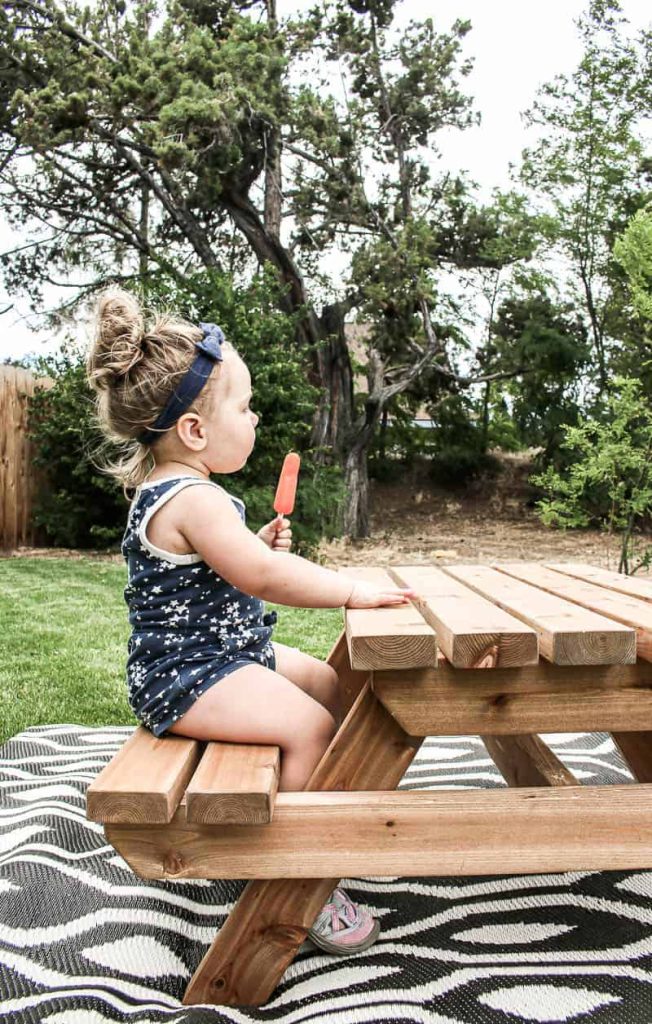 The measurements of the picnic table are perfect for toddler and preschool-aged kiddos. If you're building a table for kids that are older, you'd want to increase the measurements proportionally.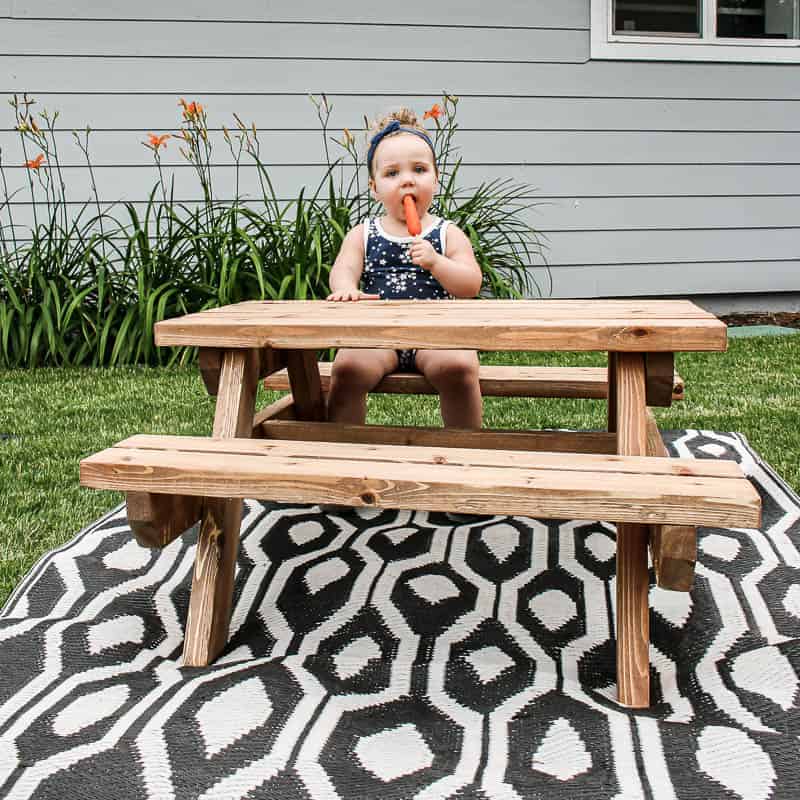 If you want to get the kids picnic table plans and learn how to build it, don't forget to head over to Build Something for the full tutorial!
Would your kids love a picnic table like this?
Let us know in the comments below!