Looking for a fun DIY wooden Christmas gift that will work for just about anyone?! This DIY desk calendar and wooden pencil holder is perfect! The best part is that we're giving away the free woodworking plans for this DIY table calendar holder!
Thank you to Kreg and Build Something for sponsoring this DIY desk calendar and wooden pencil holder project! All opinions are entirely my own. This post also contains affiliate links, but nothing that I wouldn't recommend wholeheartedly. Read my full disclosure here.
Today we're sharing a super fun and simple woodworking project with you that is great for beginners. And the best part is that it makes a GREAT Christmas gift idea for just about anyone!
I'm sure I'm not the only one – but calendars are a great go-to holiday gift. Christmas is at the end of the year, so everyone is in need of a new calendar for the new year, right?!
I created a printable calendar for 2022 with some inspirational and encouraging bible verses. This calendar is available for download in our Etsy shop here!
Kreg K5 Pocket Hole Master System
We, of course, incorporated pocket hole joinery into this DIY desk calendar, which is definitely one of the easiest ways to join wood in woodworking projects. We have Kreg's K5 Master System and LOVE it. It's our favorite hidden weapon for beginning woodworkers!
Want to learn more? I wrote a super detailed guide & created a video all about how to set up your Kreg K5 Pocket Hole and use it, so be sure to check that out too!
UPDATE: In 2021 Kreg replaced the K5 Pocket Hole system with the Kreg 720 Pro. Check out our guide all about the new Kreg 720Pro to learn more.
For this very simple picture ledge DIY, we teamed up with our friends Kreg and BuildSomething.com again to create the plans and share them online for free, which are now available on BuildSomething.com!
If you're wondering, Build Something is a website ran by Kreg Tools that is chocked full of so many easy to follow FREE woodworking plans! I promise that you are going to be find so much inspiration while you're there!
Related – Projects that use a pocket hole jig
Ready to see how the gorgeous DIY desk calendar and wooden pencil holder turned out?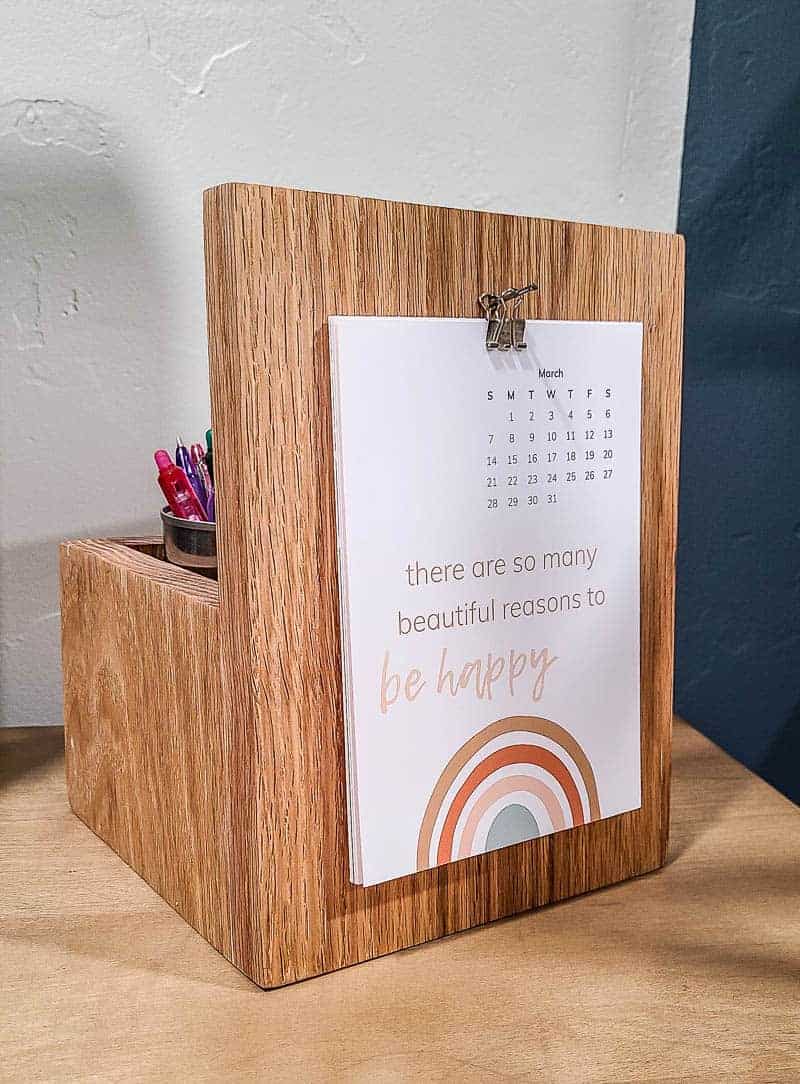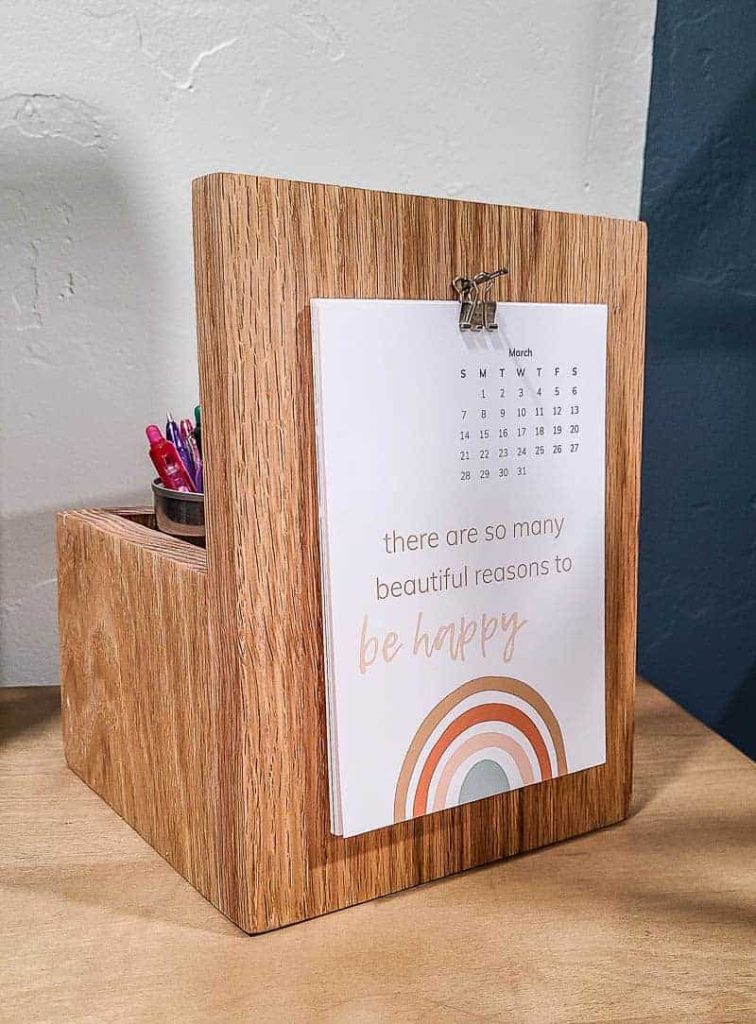 So stinkin' cute, right?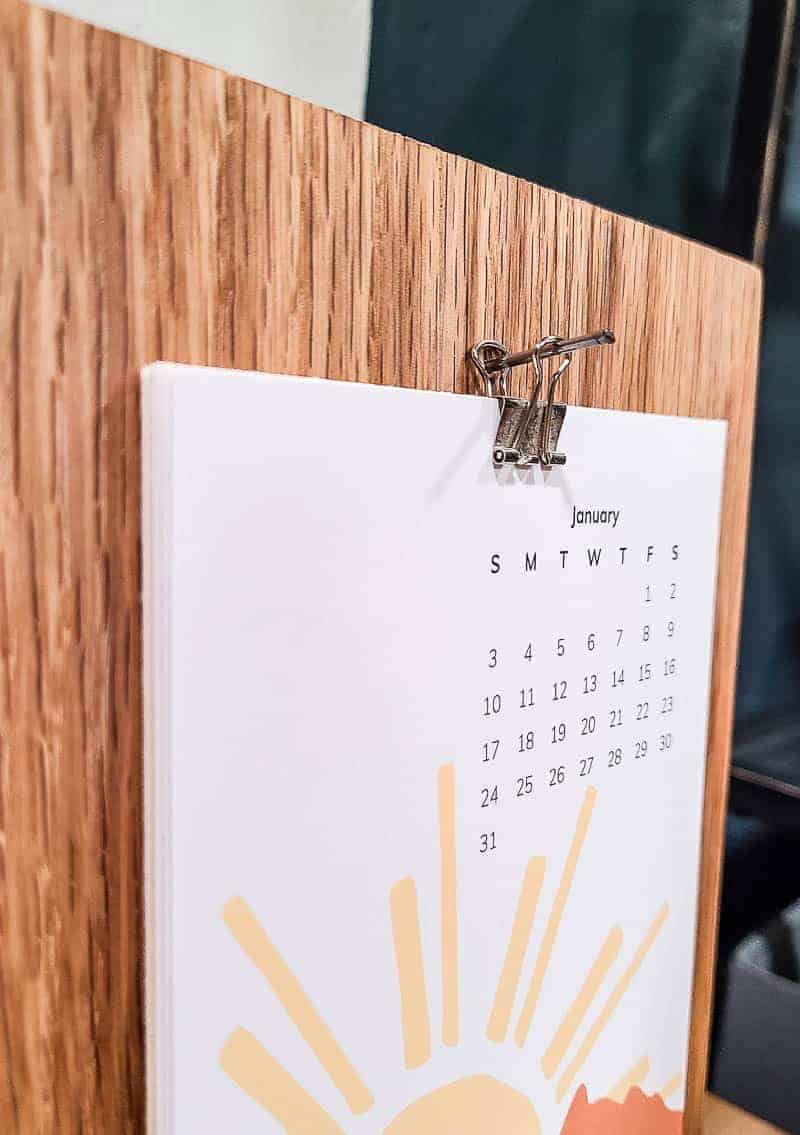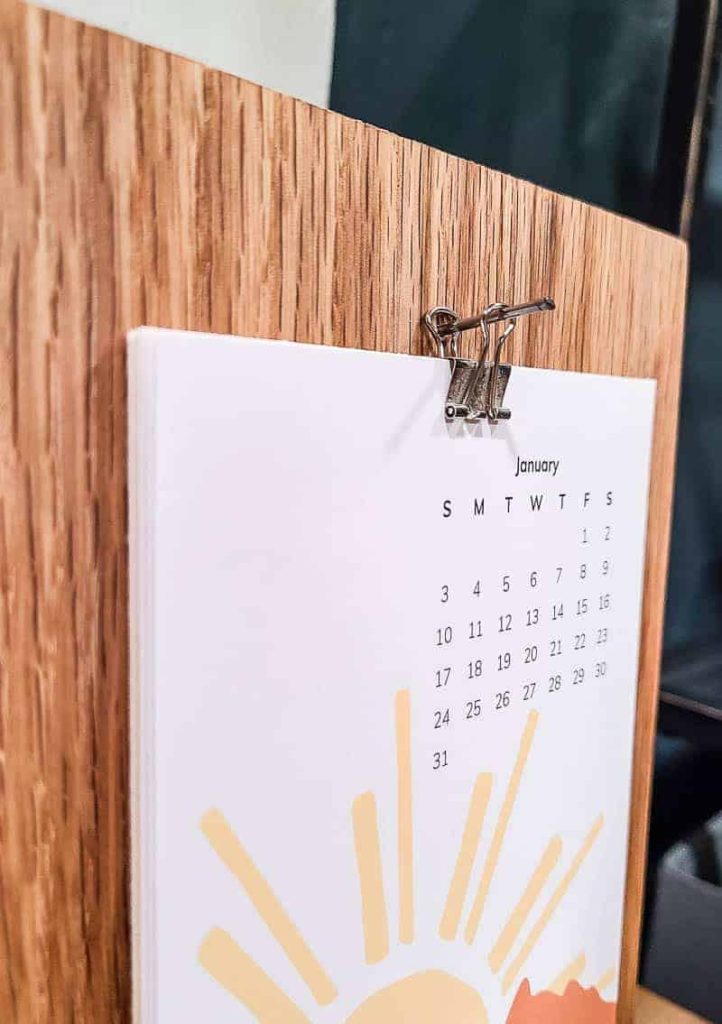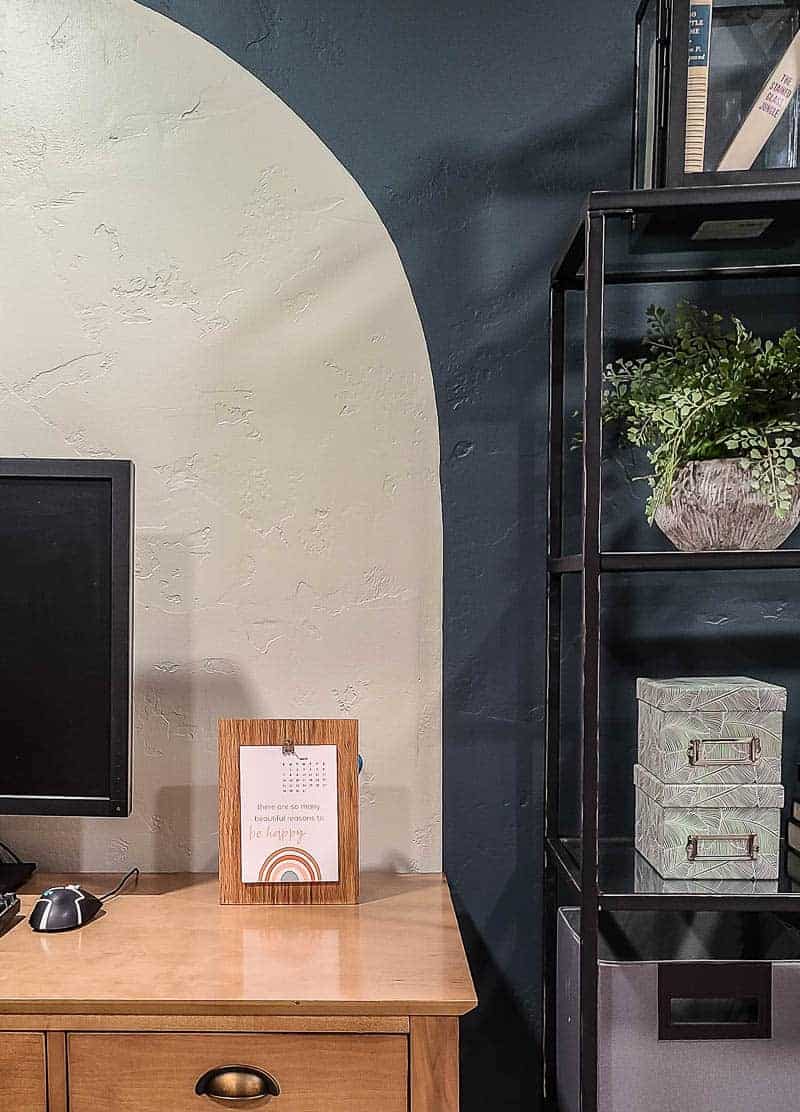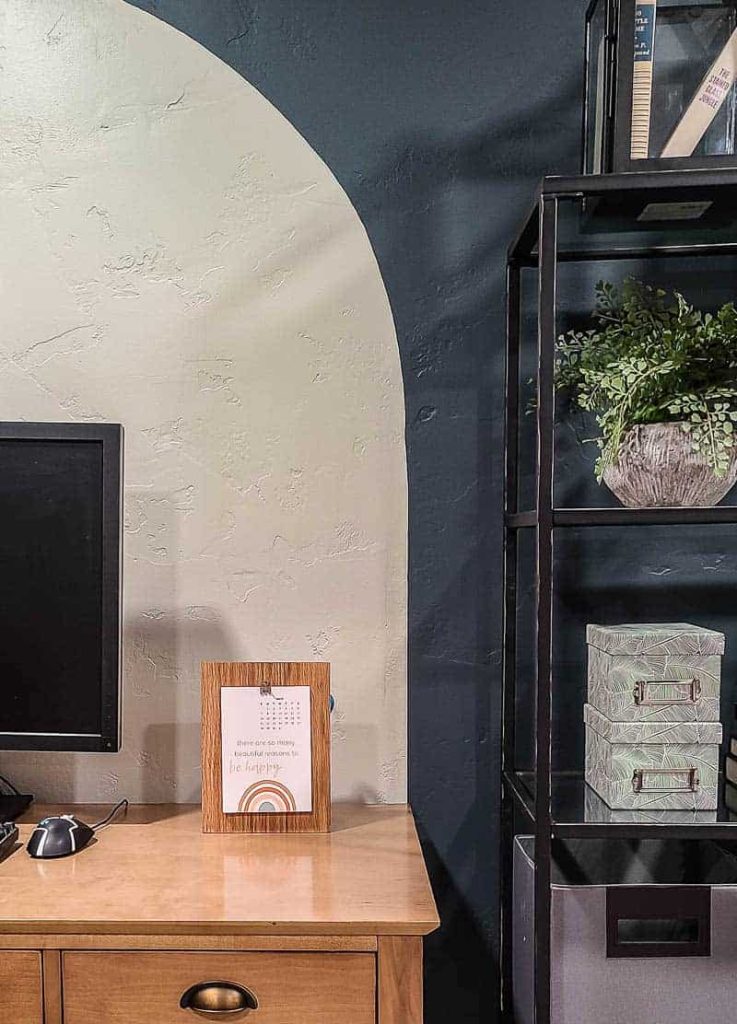 I know the person that we're giving this to for Christmas is going to love it, but I'll definitely be sad to see it go. But ya know, those are the best kinda DIY Christmas gifts – right?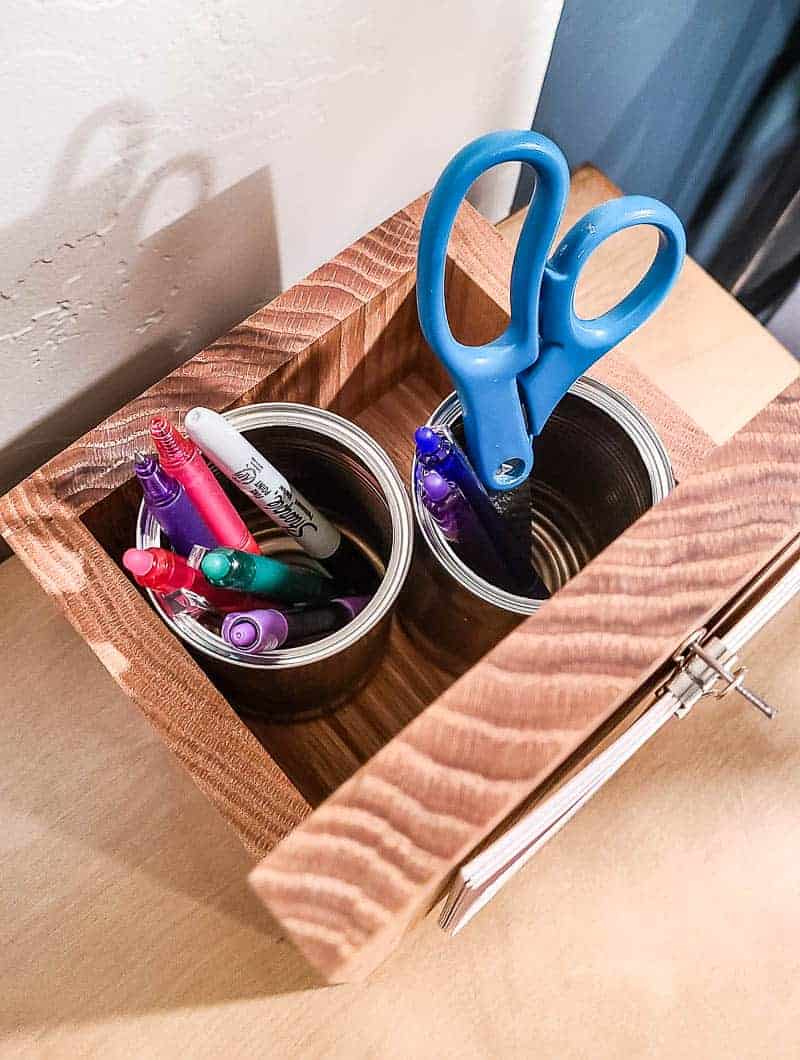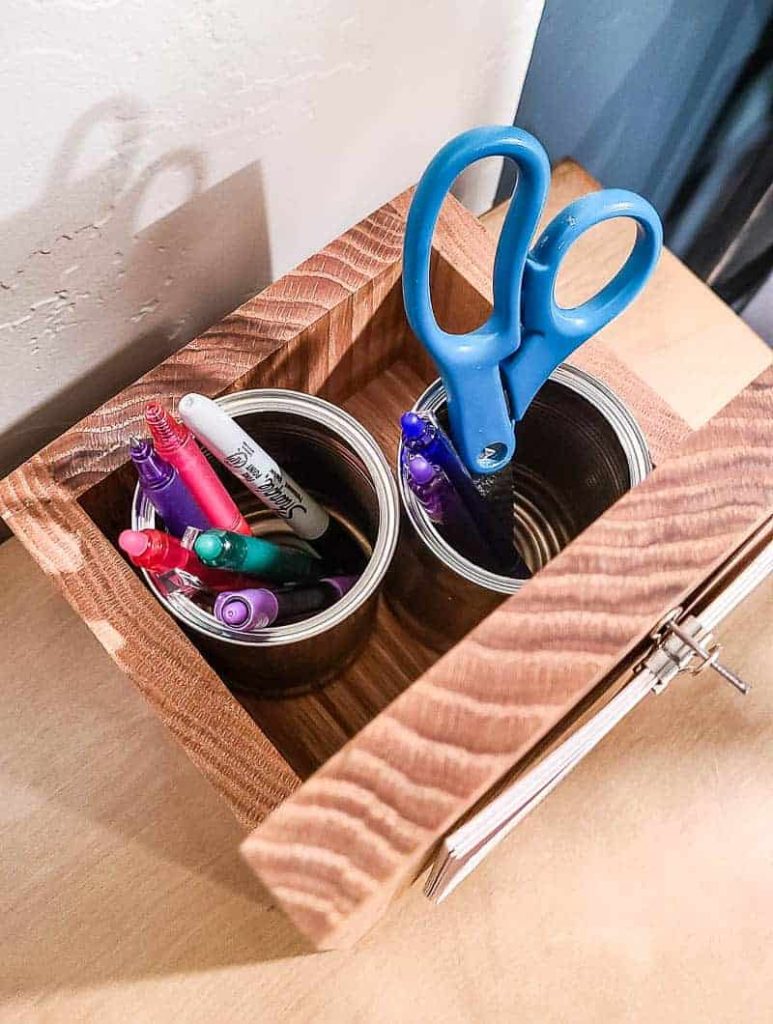 For the back of the calendar, I created a box that could be used for all sorts of things! You could put a faux plant in here, a desk lamp, or do what we did – put some cans in for a pencil holder. Works great on a desk for a versatile organizer.
We wanted the back to stay open so the person we're giving this to for Christmas could put whatever they wanted in it. If you knew that you wanted to use it for a wooden pencil holder, you could add in some wooden divider pieces in the back.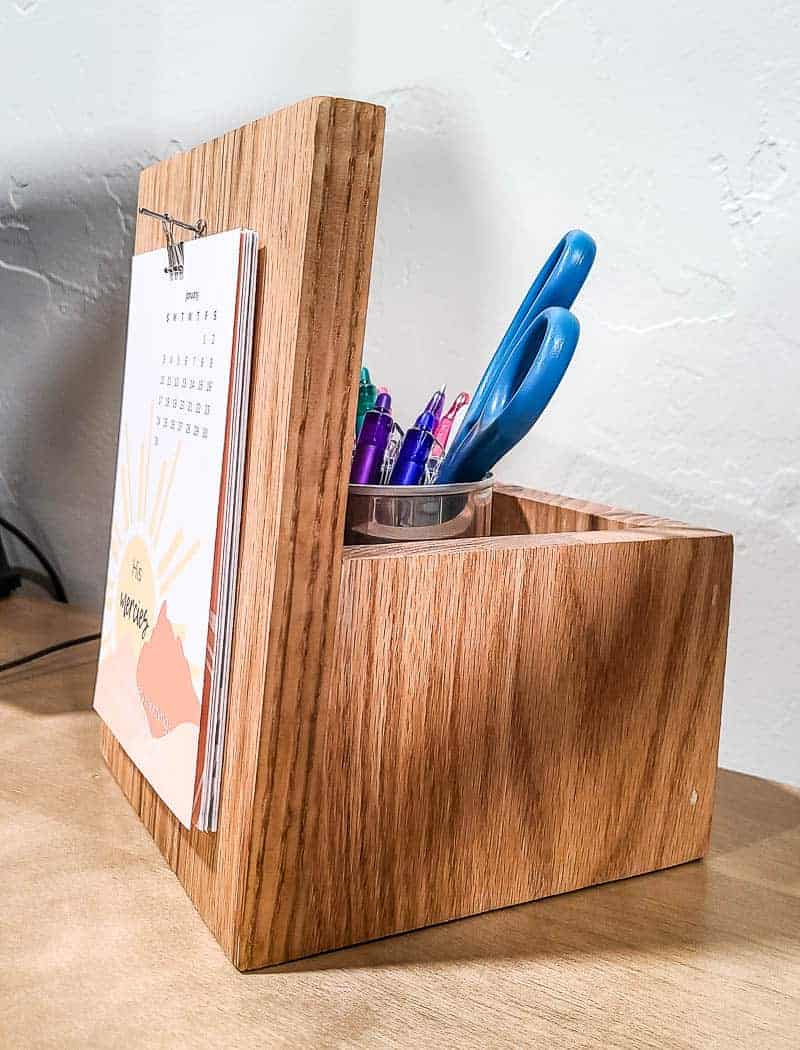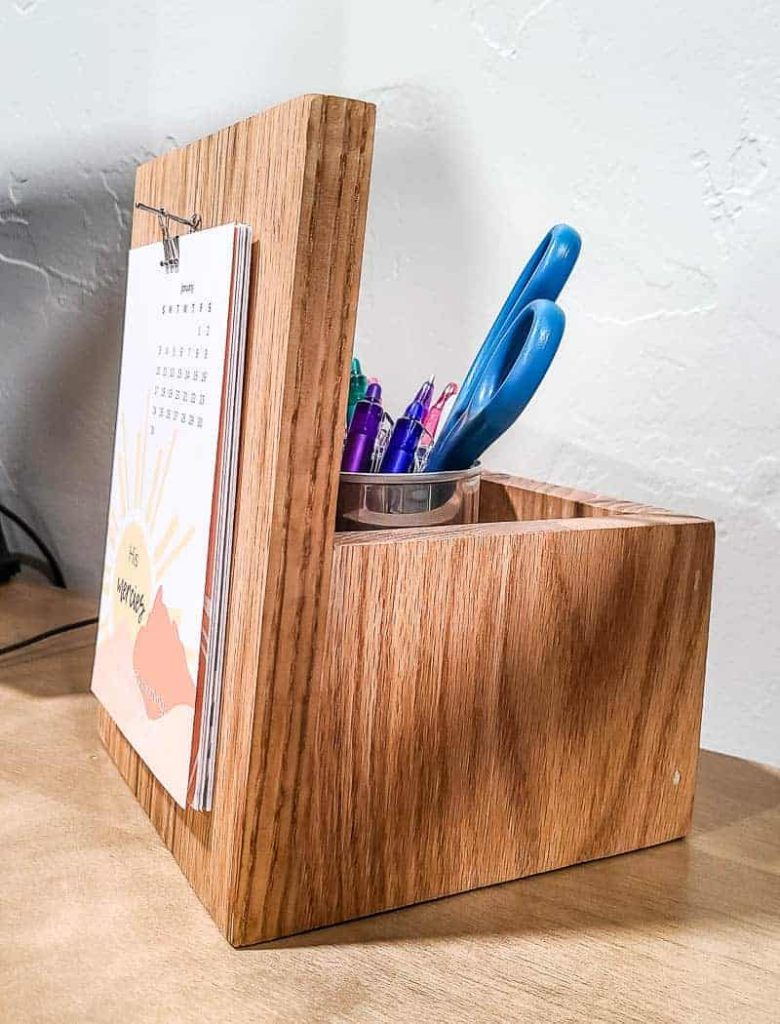 Supplies to build DIY desk calendar holder
One of my favorite things about this cute desk calendar holder is how dang cheap you're able to build it for. The only thing we needed to buy was the wood – we didn't need much of it.
Here's a summary of the supplies needed: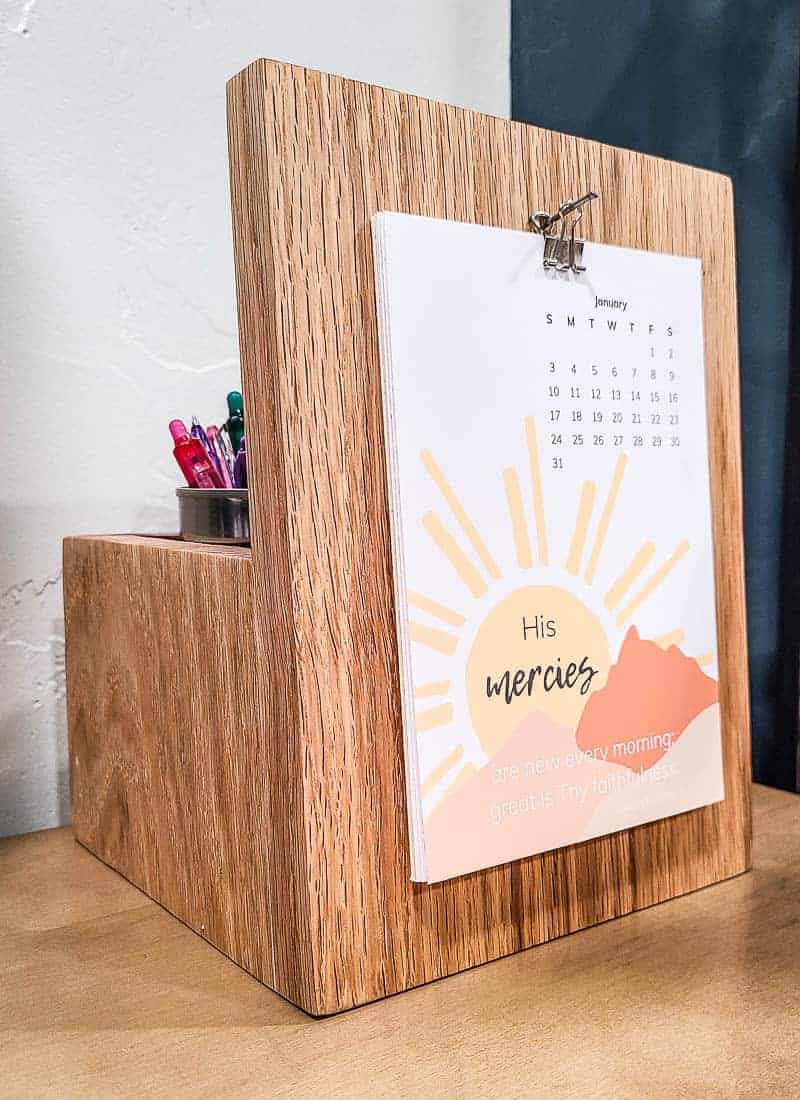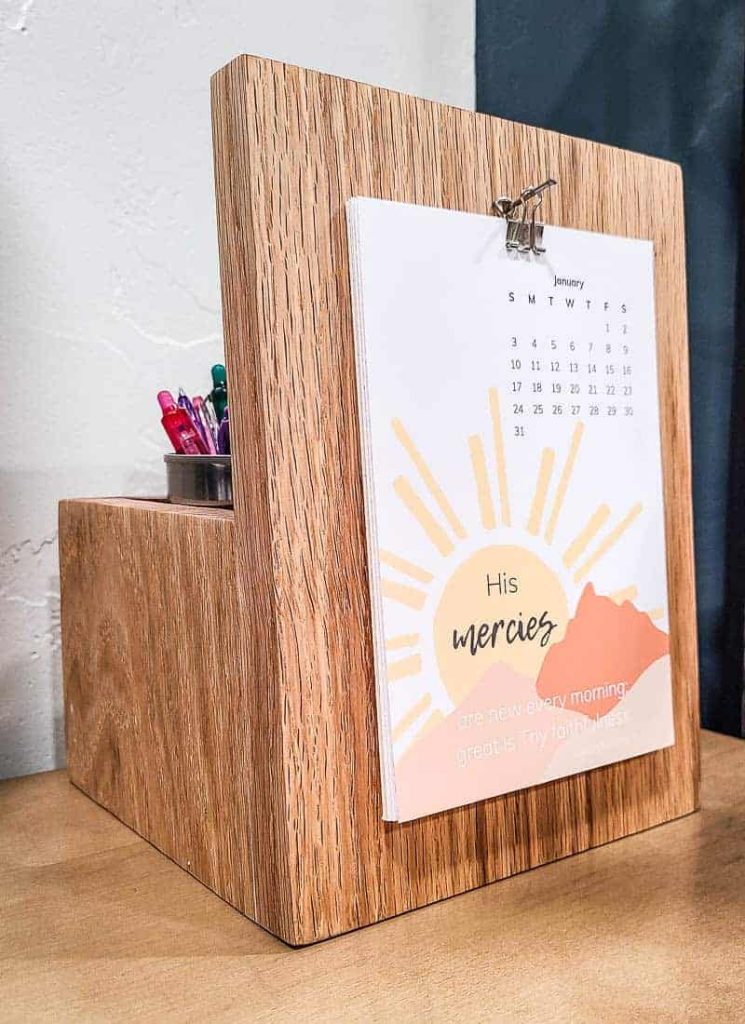 We had so much for working with our friends over at Kreg & Build Something to bring you the tutorial and free woodworking plans.
I hope you feel inspired and motivated to tackle this easy DIY project now! It's just in time for DIY Christmas gifts!
Don't forget to go grab the free woodworking plans and check out the full tutorial at BuildSomething.com.