Want to add some life to your front porch? Download these easy DIY planter box plans and learn how to build these modern farmhouse planters.
Thank you to Kreg and Build Something for sponsoring this DIY planter box! All opinions are entirely my own. This post also contains affiliate links, but nothing that I wouldn't recommend wholeheartedly. Read my full disclosure here.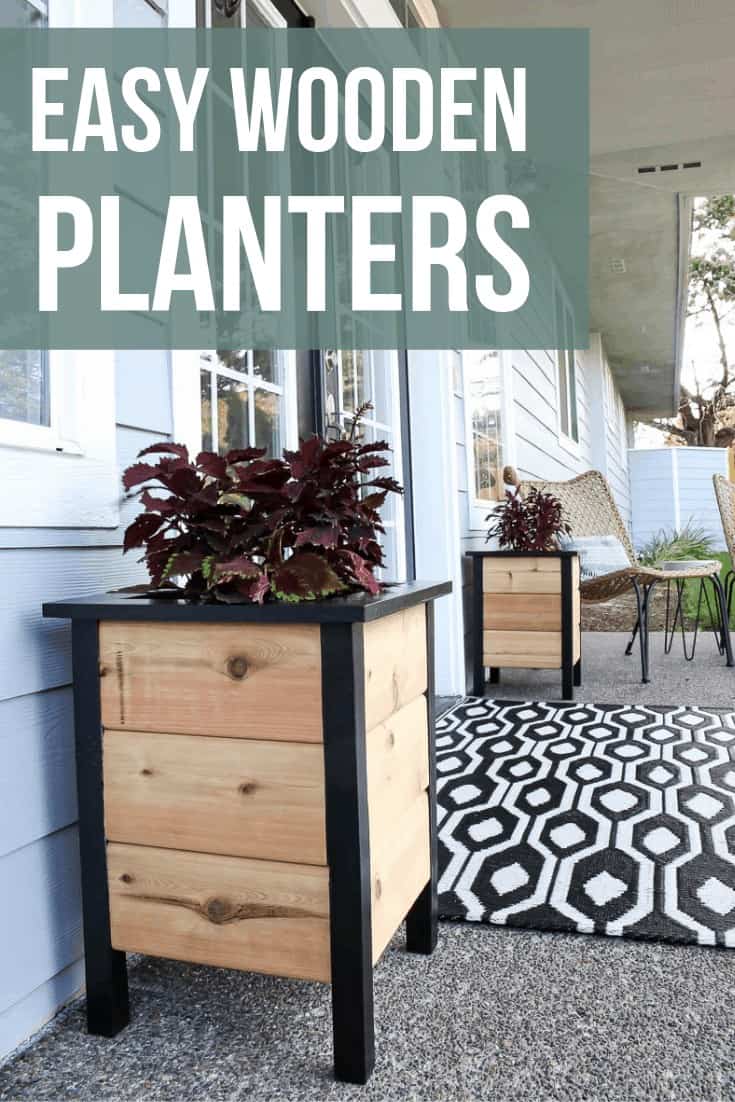 The Process of Decorating Our Home's Front Porch
Our porch has come a long way this summer. Remember when it looked like this at the beginning of the summer?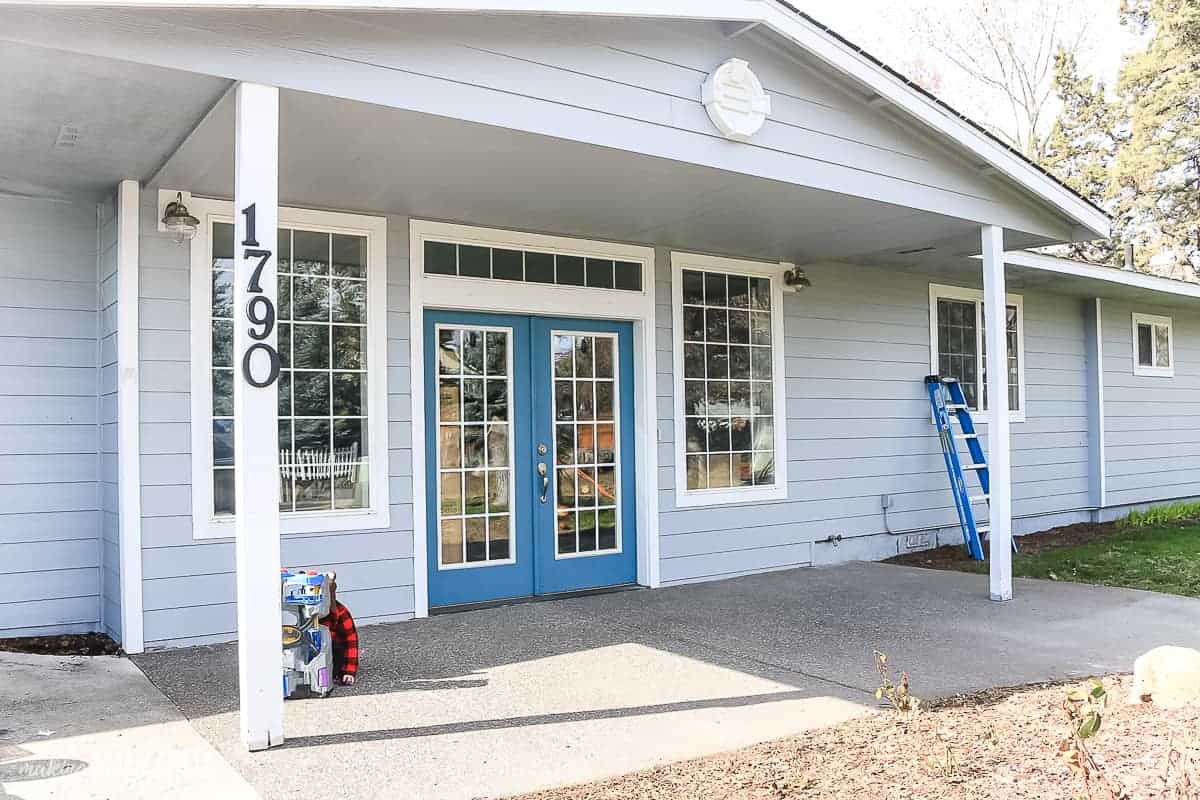 Well, the porch post makeover made a huge difference in the curb appeal! What a fun project that was!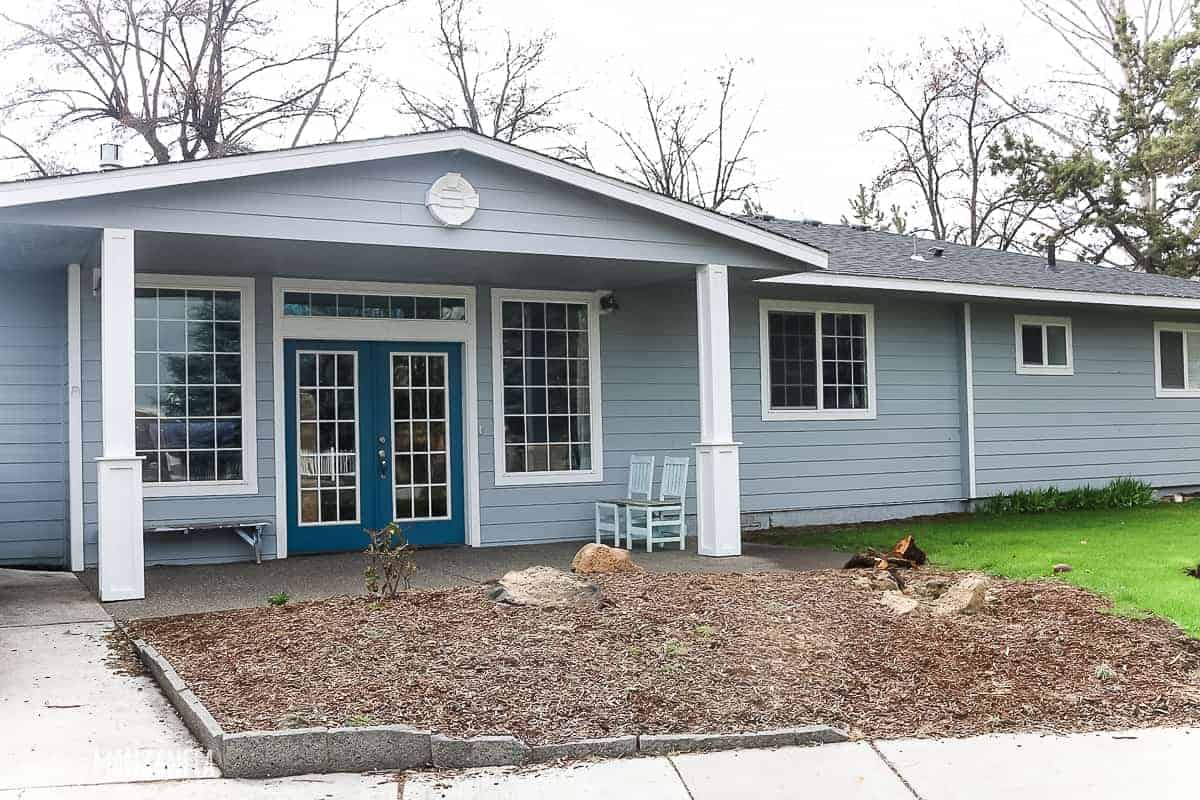 Then we got some cute new furniture to go alongside our DIY concrete side table.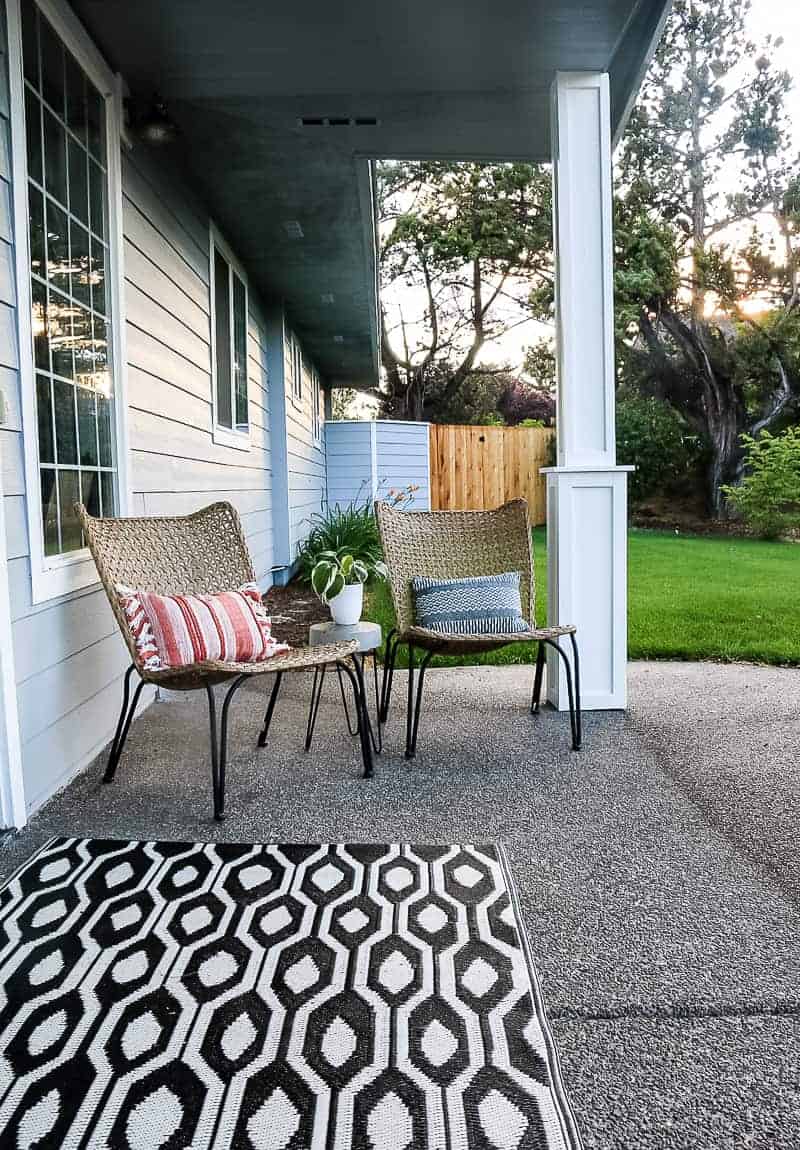 Now that we are at the end of the summer, we decided it was time to add just one more outdoor project to really round out this front porch.
What we needed was to add a little more life to the front porch….
…Enter the DIY Planter Boxes!
We teamed up with Kreg to create these planter plans, which are available today over on KregTool.com
Kreg's website is full of easy-to-follow woodworking plans that are all available for free! I'm sure you are going to find so much inspiration while you are there.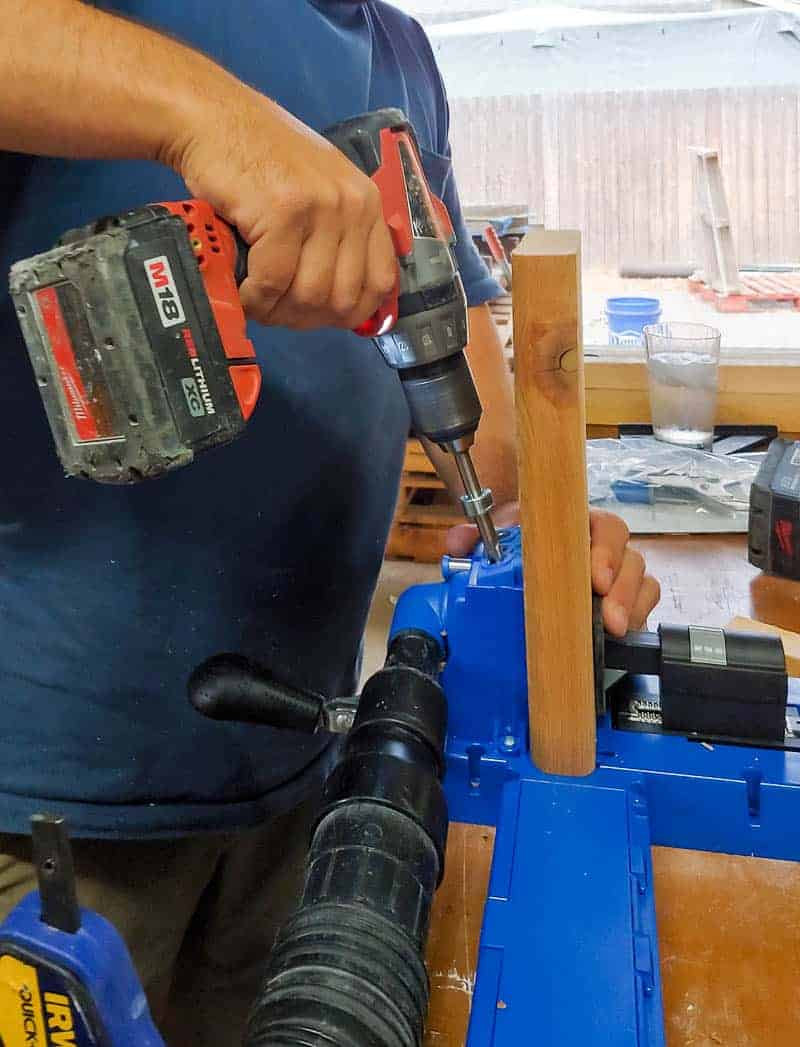 This was the first time we were using our new Kreg K5 Master System, which we used to create the pocket holes for the joinery.
It was SO easy to use and made putting these planters together with a complete breeze. Click here to learn how to set up your pocket hole jig and use it (video tutorial included!)
UPDATE: In 2021 Kreg replaced the K5 Pocket Hole system with the Kreg 720 Pro. Check out our guide all about the new Kreg 720Pro to learn more.
Related – Projects that use a pocket hole jig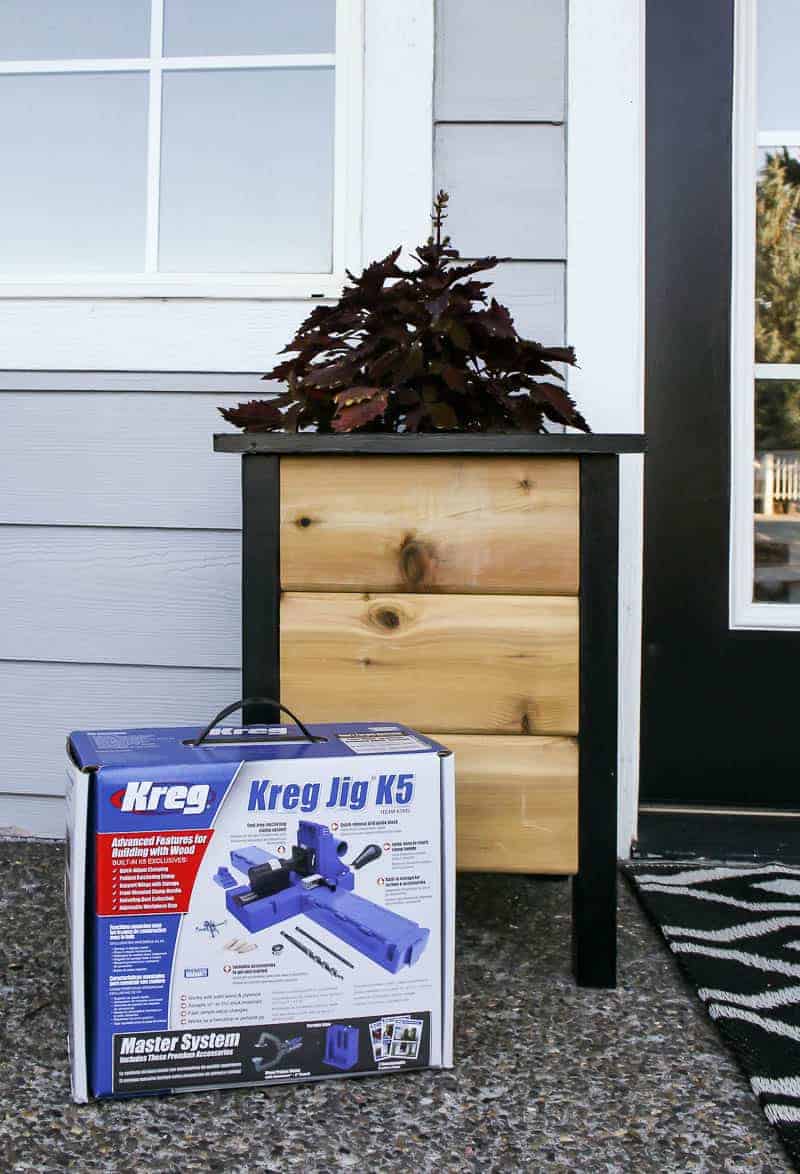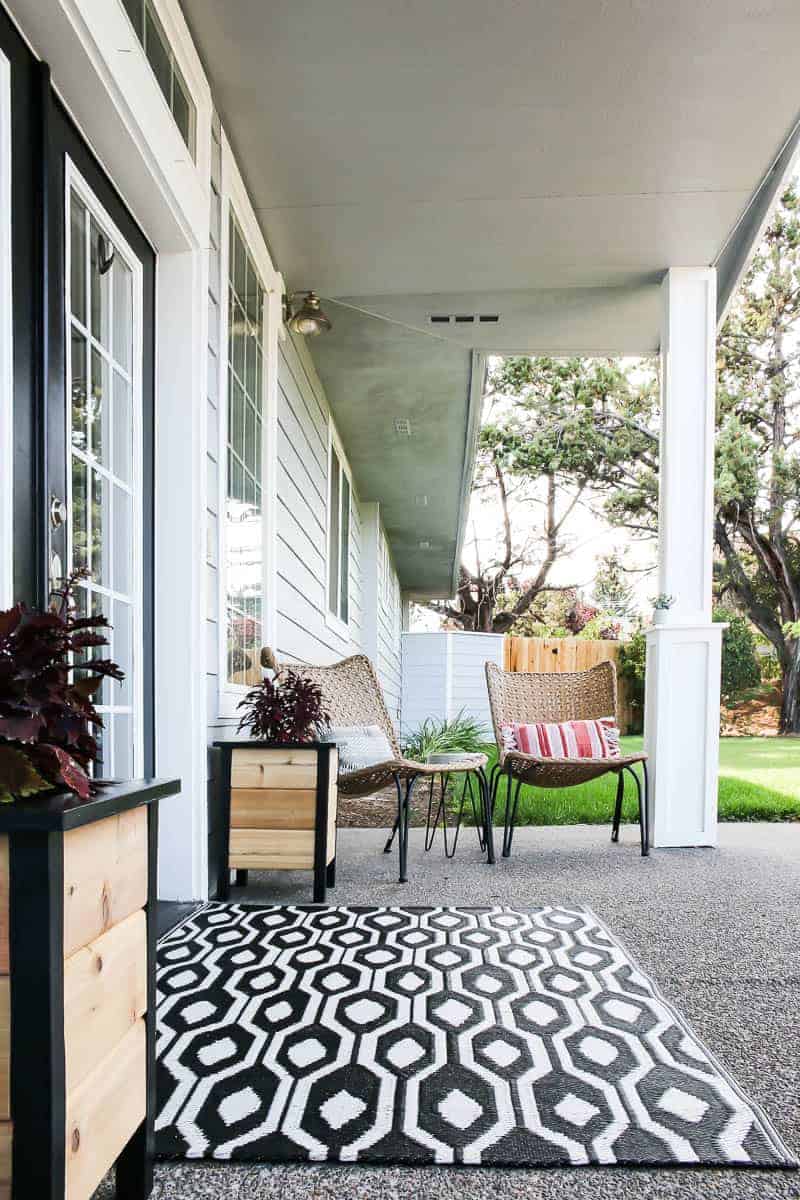 …where's the actual planter in these DIY planter boxes?
Now, these aren't the typical planter boxes that you fill directly with dirt. I guess you could add a bottom to them if you wanted to.
But I designed these DIY planter box plans so that you could easily place in grow pots and switch them out whenever you need to…seasonally or if…..er…ya know, the plants die. (I've been known to kill a plant or two around here).
Guys….can you see it with me here? Mini Christmas trees in these planter boxes in a few months?! Gah, can't freakin' wait. (UPDATE: Check out the front porch all decked out for the holidays!)
It's going to be so easy to just drop the new plants in the boxes whenever I want.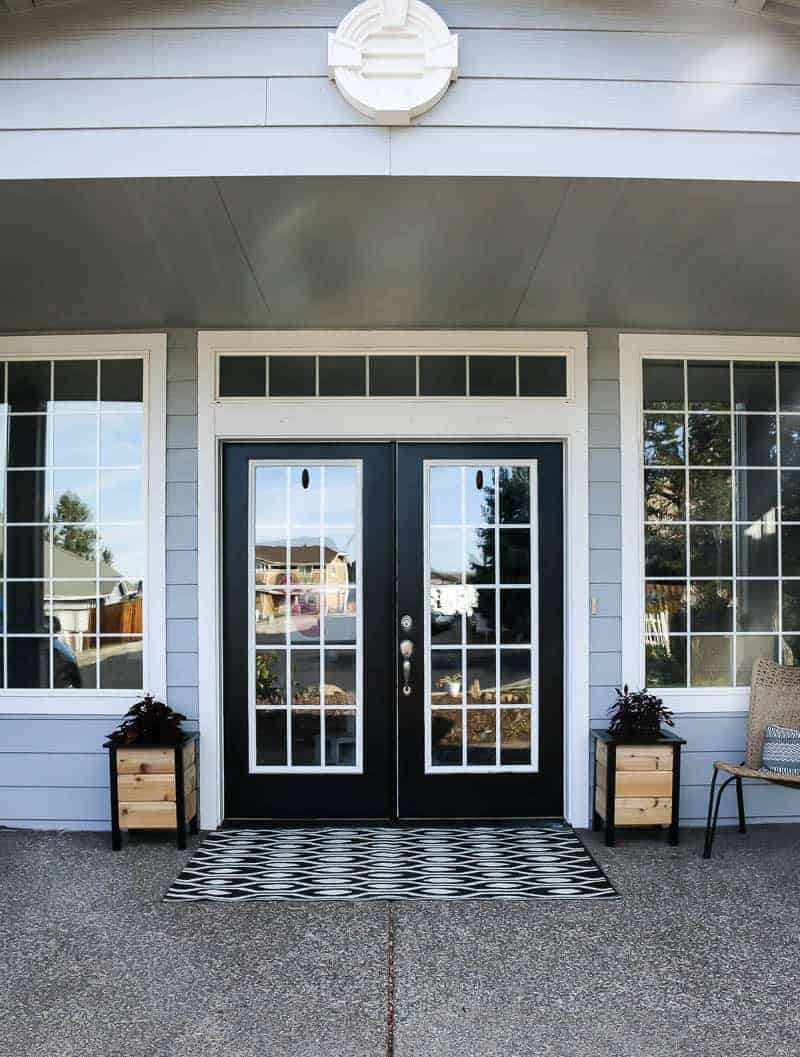 We saved a ton of money on the wood for these planters, here's how:
Now friends….let me let you in on a little secret here. Because I KNOW you guys love saving money as much as I do.
We got the wood for the sides of the planter boxes for 70% off…. which means we saved a whopping $53.
Wanna know how? Well, of course, you do!
We got the cedar wood for the sides of the boxes in the cull lumber section at Home Depot, which is one of my favorite tips for finding cheap lumber!
Cull lumber are pieces that are damaged, so they are heavily discounted. Some of the damage can be severe, but sometimes it's just a small scrape or split that you can easily work around.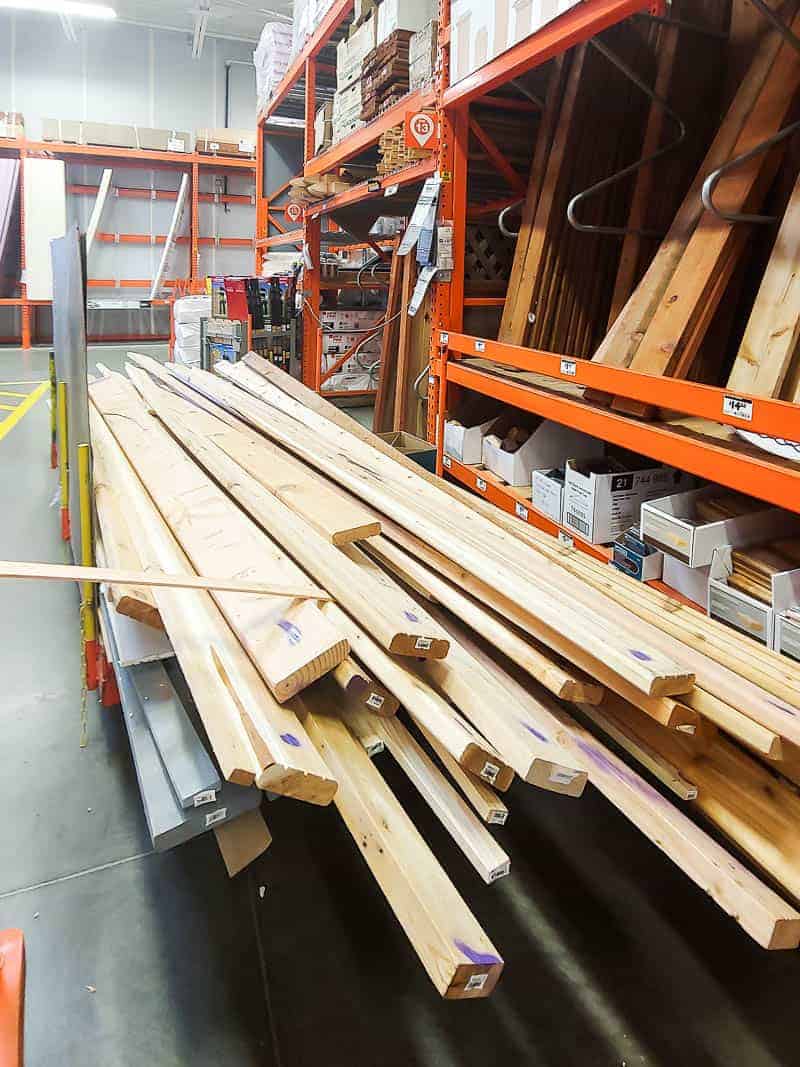 Moral of the story = it is ALWAYS worth checking out the cull lumber section for your woodworking projects.
Especially the small woodworking projects because it is pretty easy to work around damage or even warped pieces when you cut the pieces of wood smaller.
Learn more lumber buying tips in this guide!
For the sides of the planters, we needed the boards to be cut to 11 inches – so it was pretty easy to work around the damages on the cedar pieces and definitely worth the savings!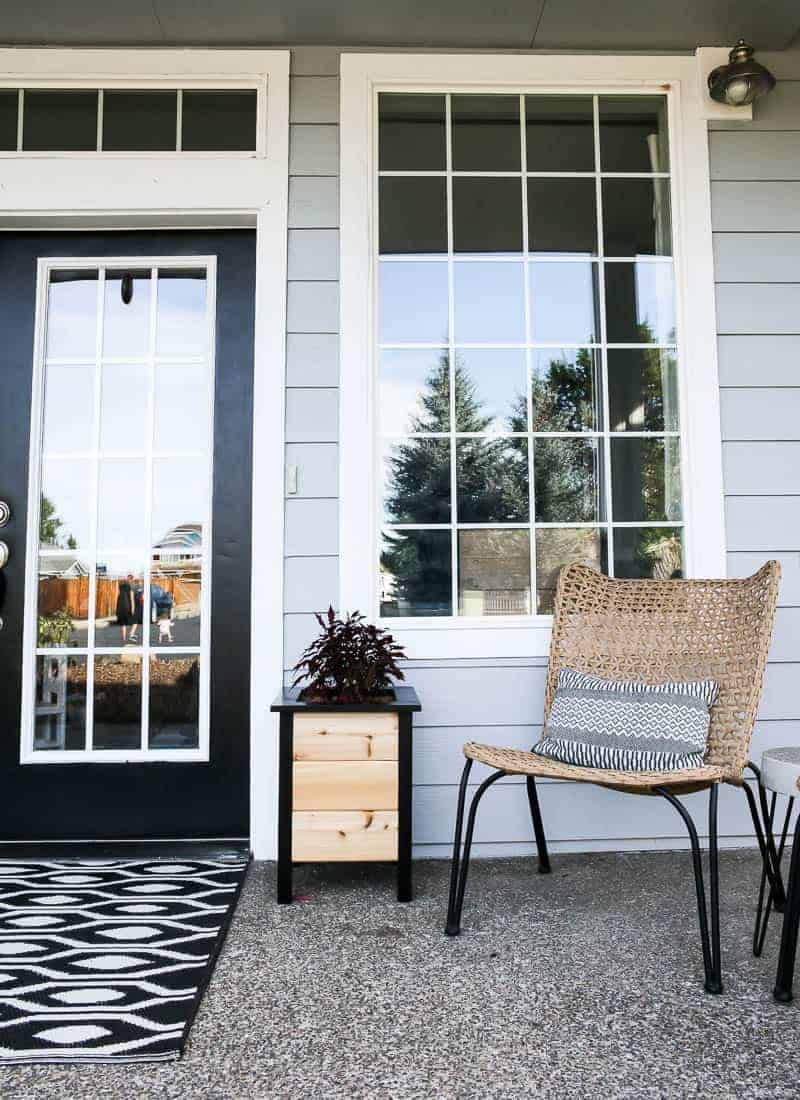 And speaking of costs, I know you guys are wondering what it cost to build these DIY planter boxes, so I summed everything up below. Remember that costs are subject to change over time and may be different in your area.
Product Cost for DIY Planter Boxes:
TOTAL COST $71.25 (so they were about $35.63 per planter)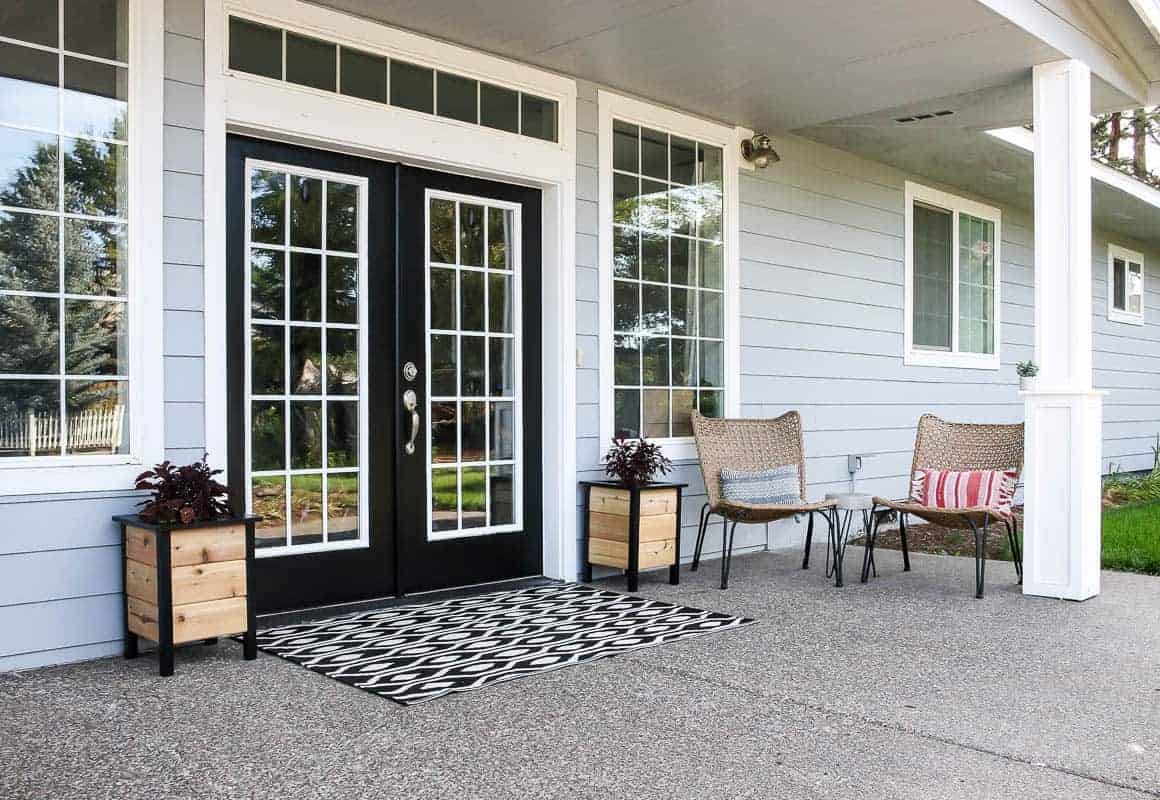 Ok, are you guys ready to build these planters?? Hop over to Kreg's website to see the step by step tutorial and download the free plans.
Further Reading: More Articles & Projects About Outdoor DIYs