Does your front door and porch need a fresh for Spring and Summer this year? Keep things simple with a new doormat. Get inspired with these 20+ Summer and Spring doormat ideas!
Spring is here in Central Oregon, which usually means a beautiful sunny day followed by an inch or two of snow!
As I dream about consistent warmer weather that comes in later Spring and Summer, I started thinking about some small and simple ways to welcome the new season!
Whether you're decorating inside and focused on Spring living room decor or printing out new spring art, there are so many easy ways to get ready for Spring and Summer!
One of the easiest ways to get your front porch and entry ready for Spring is the give your doormat new life!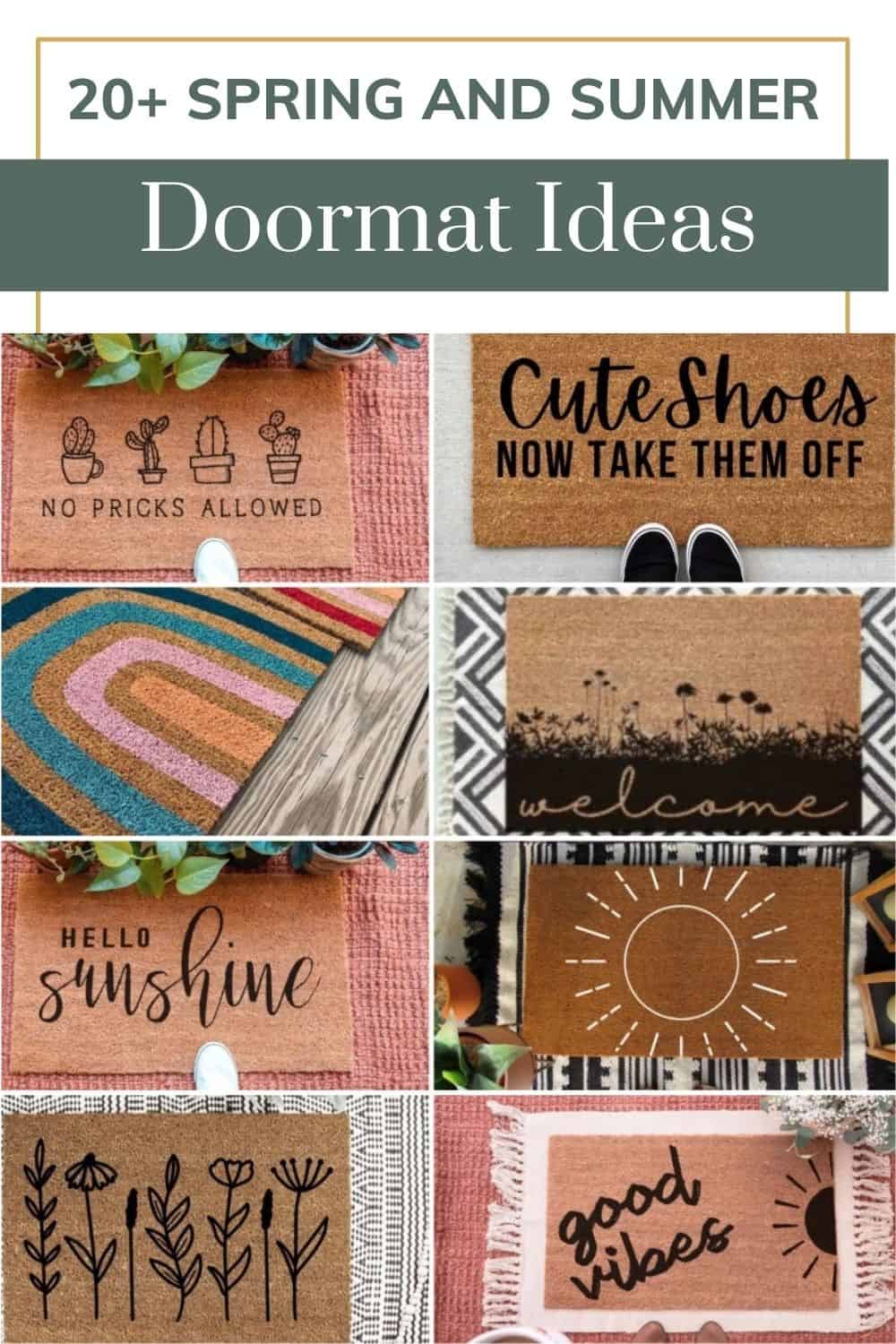 Usually, after all the boot wiping and harsh weather that Winter brings, your doormat is probably looking a little worn out. That means it is time to get something fresh and why not get festive a Spring and Summer doormat?
If you're looking to do layered doormats (which I highly recommend), the size of the doormat is of utmost importance to you so you can make sure you're getting the right size for the layered proportions. That's why I've included the size of the Spring and Summer doormats in the descriptions below.
If you want to do layered doormats, simply choose your favorite layering rug from this post. They are all pretty neutral so you can mix and match different doormats on top.
This Spring and Summer doormats guide contains affiliate links, but nothing that I wouldn't recommend wholeheartedly. Read my full disclosure here.
Spring and Summer Doormats
Which of these Spring and Summer doormats is your favorite?
Let me know in the comments below!
Related – If you're looking for spring inspiration, you'll love these posts too: