When it comes to dressers, why buy when you can DIY? Check out these easy DIY Dresser ideas and unbelievable dresser makeovers to get inspired!
Dressers… everyone needs them, right? Unless you have abundant closet space (instead of the small L-shaped walk-in closet that we have) or you live a minimalist lifestyle with not many clothes, you probably need a dresser in your bedroom.
Dressers are also extremely useful in baby's and kid's rooms for all of their little clothes. Dressers can even double as changing tables in nurseries, which allow you to organize all of your diaper changing supplies in the top drawer.
You can also use dressers outside of the bedroom. Like a home coffee station in your kitchen or dining room or as a TV stand in your living room.
But just like most things in life… when it comes to dressers, why buy, when you can DIY?
So that's why I've rounded up some of my favorite DIY dresser ideas – along with other dresser makeovers. From brand new dresser builds to thrift store finds that needed a paint makeover, these are definitely bound to inspire you to DIY your next dresser!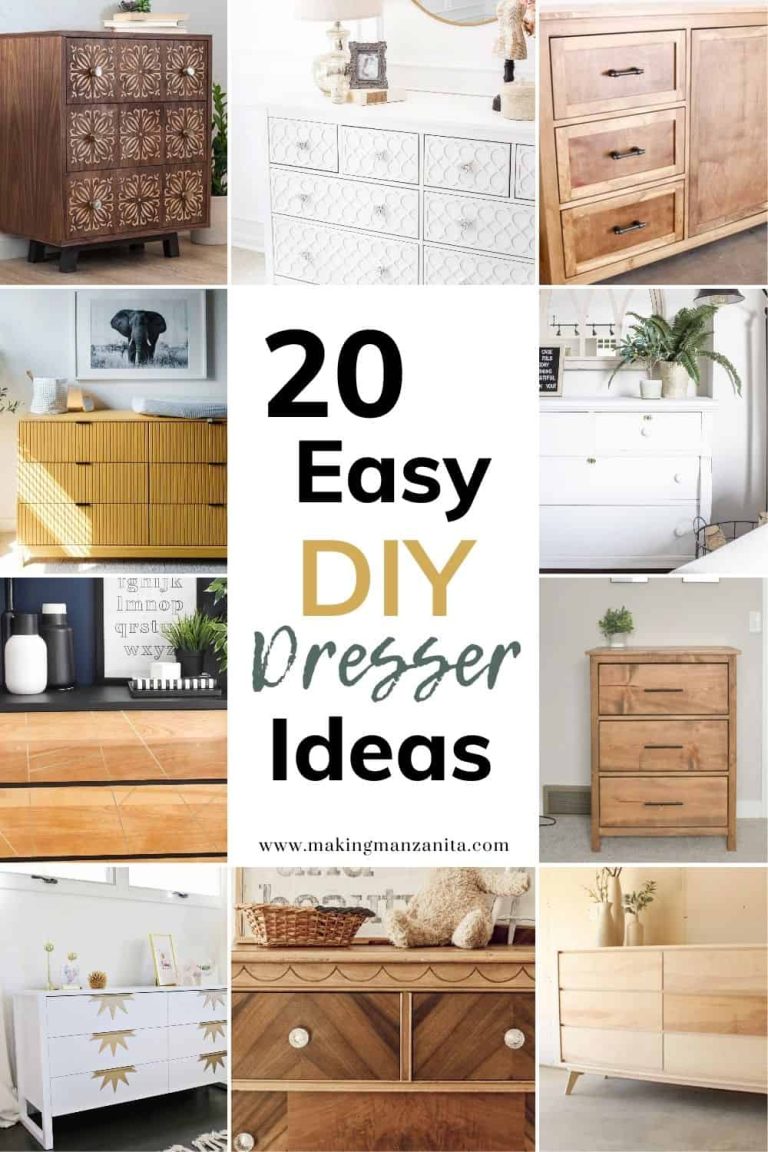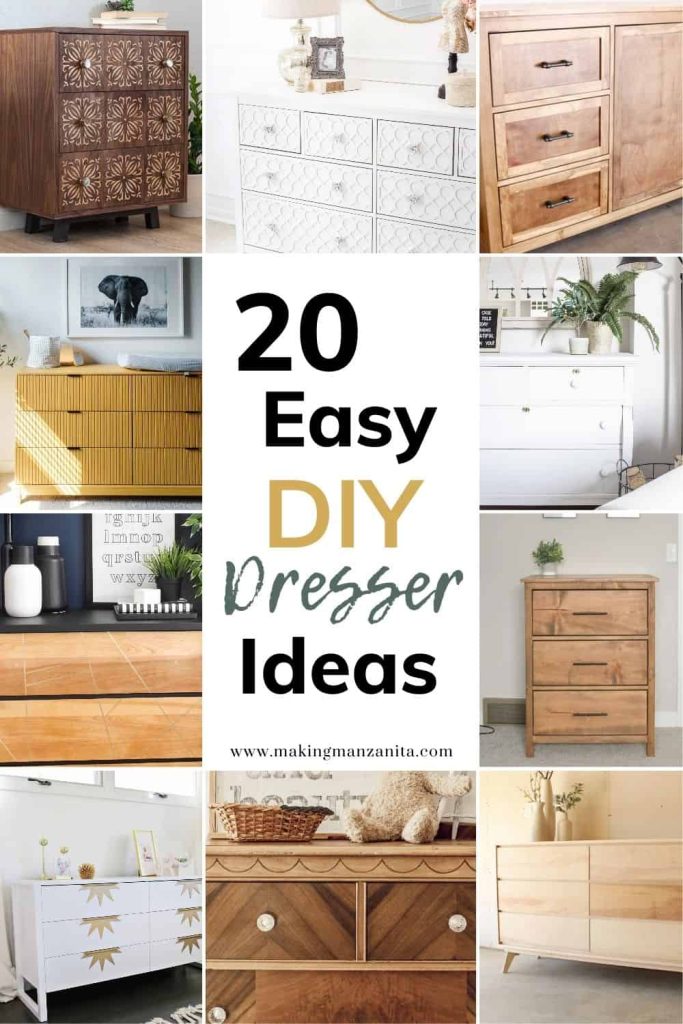 20 Easy DIY Dresser Ideas
Which of these DIY dresser ideas is your favorite?
Let us know in the comments below!