As an experienced DIYer, we've made our fair share of mistakes when it comes to buying lumber at big box home improvement stores. After years of multiple trips to Home Depot and Lowe's, we've collected some great tips you should be armed with before you make your next lumber purchase.
Making a trip to a Lowe's or Home Depot can be super intimidating for a beginner woodworker. Couple that with the feeling that you're not quite sure what you should be looking for when buying wood – it's enough to make you wanna run and hide.
No matter how large or small your woodworking project is – building a whole wall of mudroom storage lockers or creating a unique tabletop – it's important to get the right lumber for the job. If you want to learn how to buy lumber for woodworking – read on!
Choosing Lumber for Woodworking
What should I look for when buying lumber?
When you are selecting lumber, make sure you are checking for major imperfections like warping or knots, which will tremendously affect the end result.
First, you should determine what kind of wood is needed for your project.
Furring strips, framing lumber, studs, common boards, hardwood boards, plywood, pressure-treated lumber, and more are all options. It can be overwhelming, so be sure and review your woodworking plans before making the trip.
Where do I buy wood for woodworking?
Any big box store like Home Depot, Lowe's, or Menard's is a great place to look. There is always plenty of help available and the staff has learned a few things, too.
Local lumber yards are an option, but you can end up leaving more overwhelmed than you were to begin with because there are even more options at lumber yards. You'll also probably notice that the clientele at local lumber yards are more advanced so generally need less help from the employees, so you may have to be bold and seek out help if you're confused.
7 Tips for Buying Lumber
When buying wood at Home Depot or the like, there are a few tips you definitely want to keep in mind.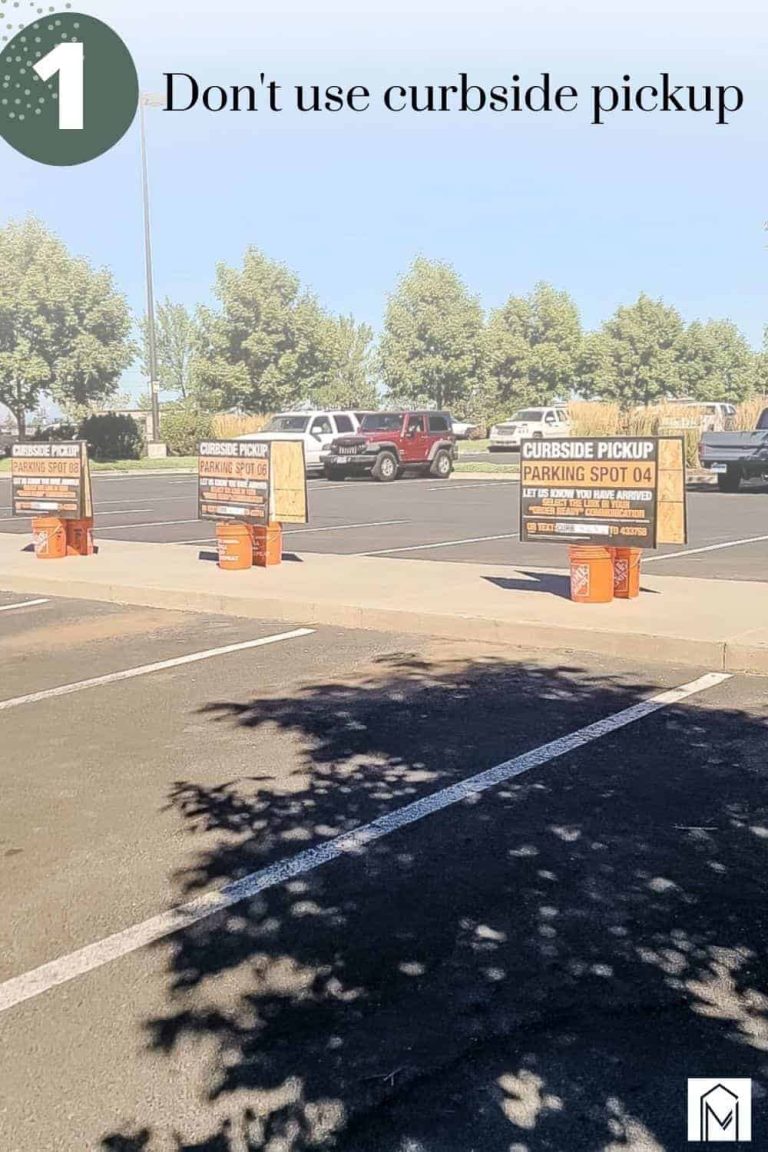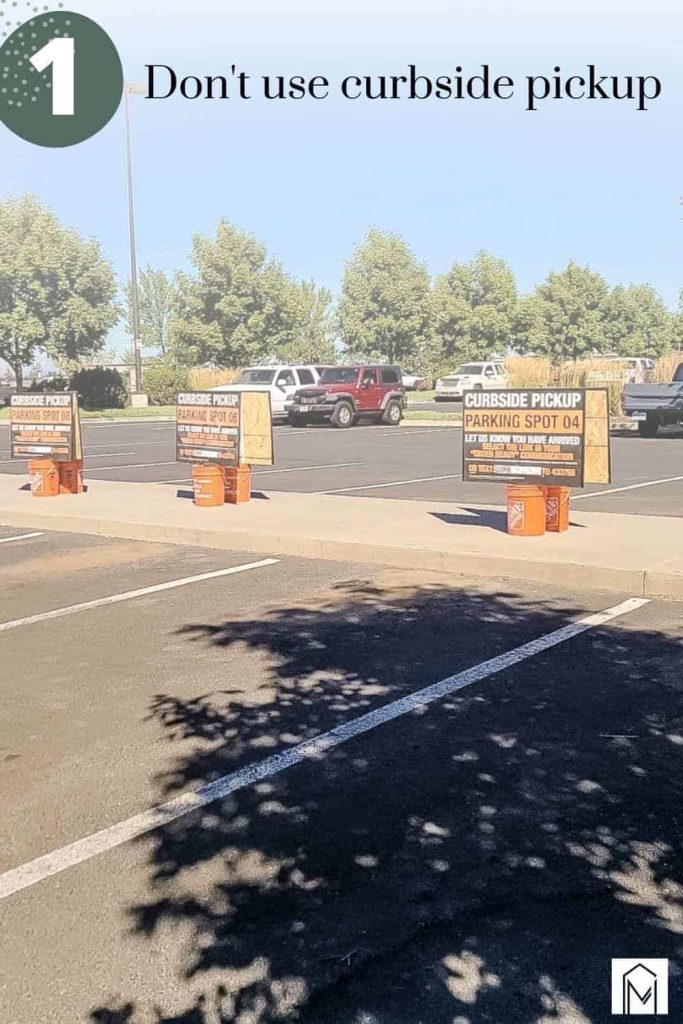 1. Don't use curbside pickup for lumber – choose your own boards.
You know when you order groceries online, and your produce is bruised and not anything like what you would choose? There are some things you just need to pick out on your own, and lumber follows suit.
When you are choosing your own boards, you have the opportunity to check for imperfections, better pricing, deals, etc. Knowing you are leaving with the perfectly selected boards will keep your woodworking project on track!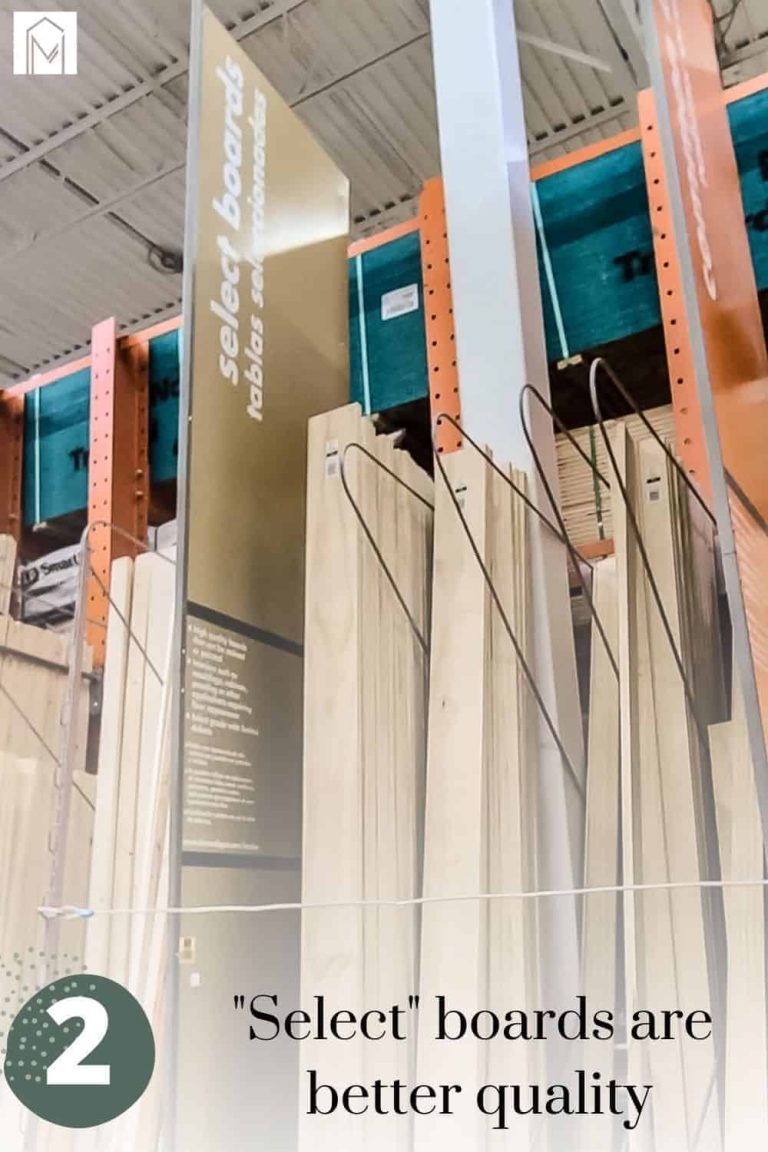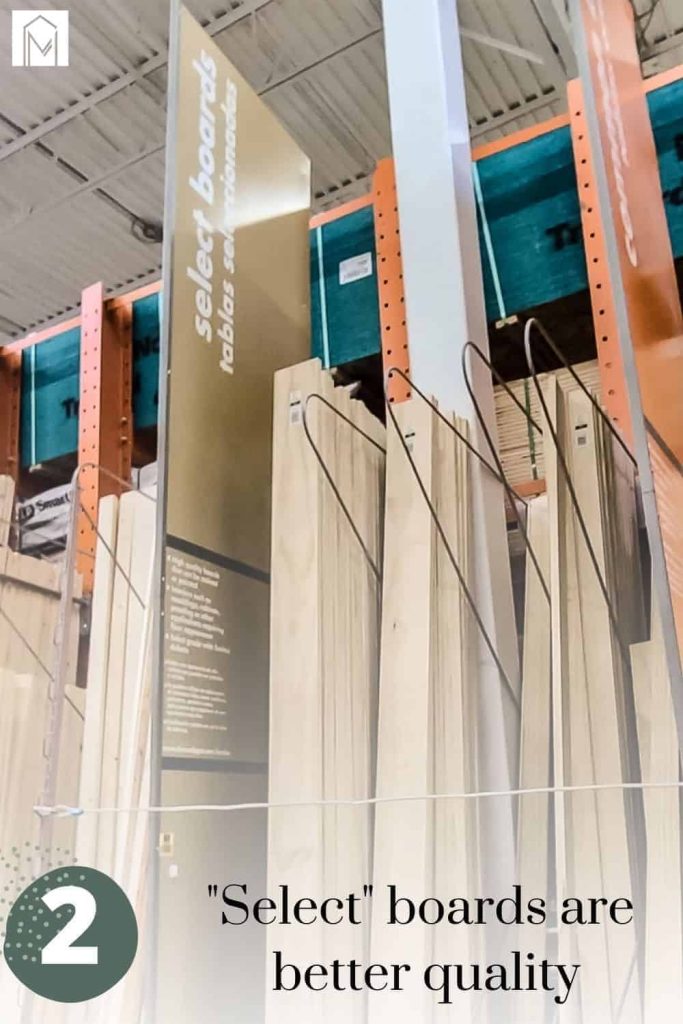 2. Spend extra for quality.
If you are building a deck or furniture or any kind of structure you plan on keeping long-term, go ahead and spend the extra cash for quality.
Generally, when looking at Home Depot lumber, they will. come in different tiers: standard, quality, and select. Think of this categorization as good, better, best.
"Select" boards are a little more expensive than standard boards, but the quality is much better. I can't tell you how many beginner woodworking projects started with pinching pennies to save a few bucks and ended in regret. Trust me, spend extra for quality!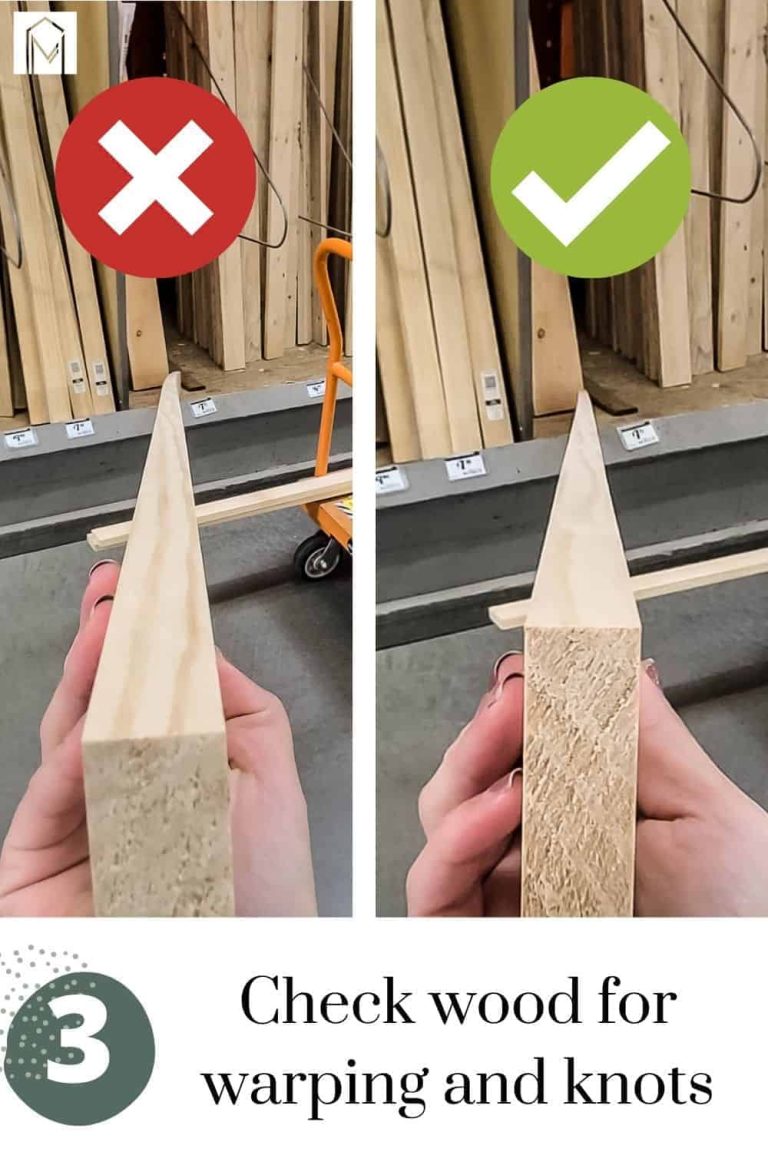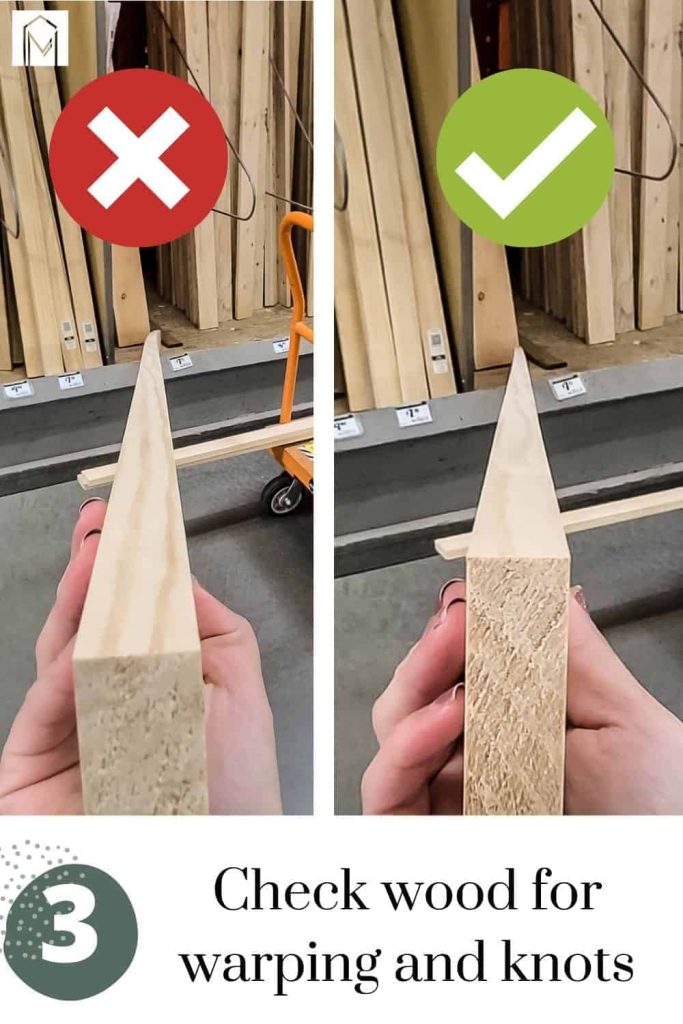 3. Check wood for warping and knots.
This is probably the best advice you will ever receive. Check, double-check, and check your boards again!
Warping, knotty boards will destroy a project. When you are checking your boards, make sure you are choosing straight pieces.
How do you choose straight boards?
To check a board, hold it up to your nose and look down the length of your board. If it curves or warps in any way, put it back.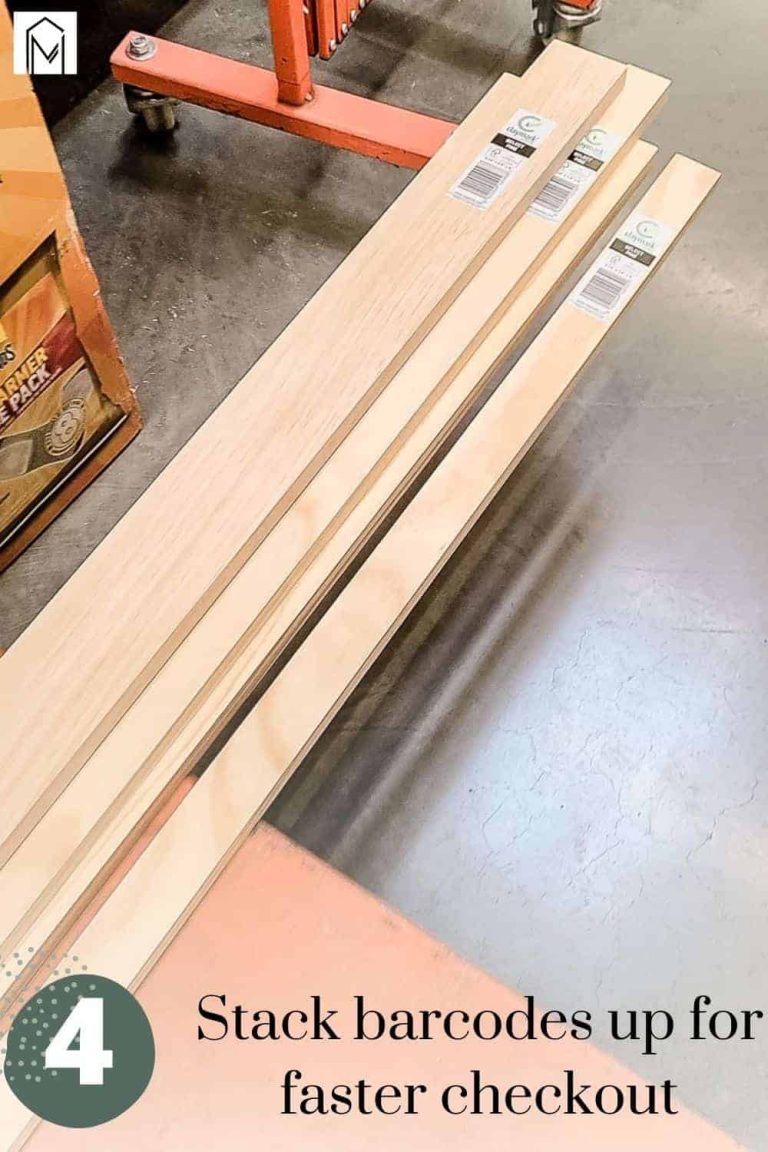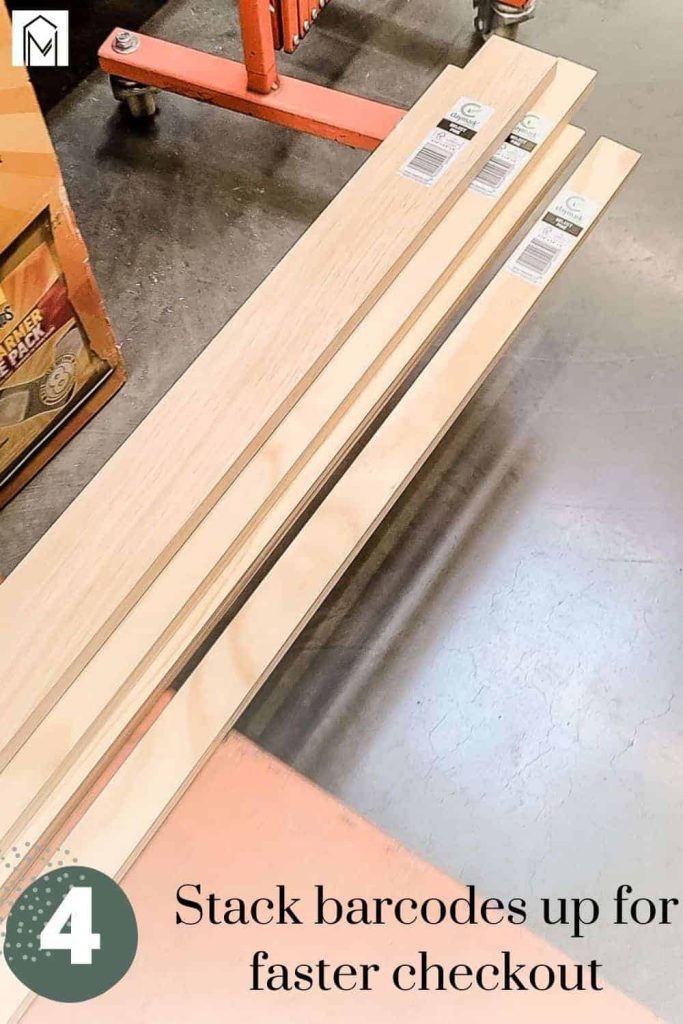 4. Stack barcodes up for faster checkout.
If you are buying multiple pieces of the same size at the same price, stack those puppies up. Then scan the barcode the same number of times as pieces of lumber.
When buying multiple sizes of lumber, keep the different pieces separate for easier and more efficient checkout.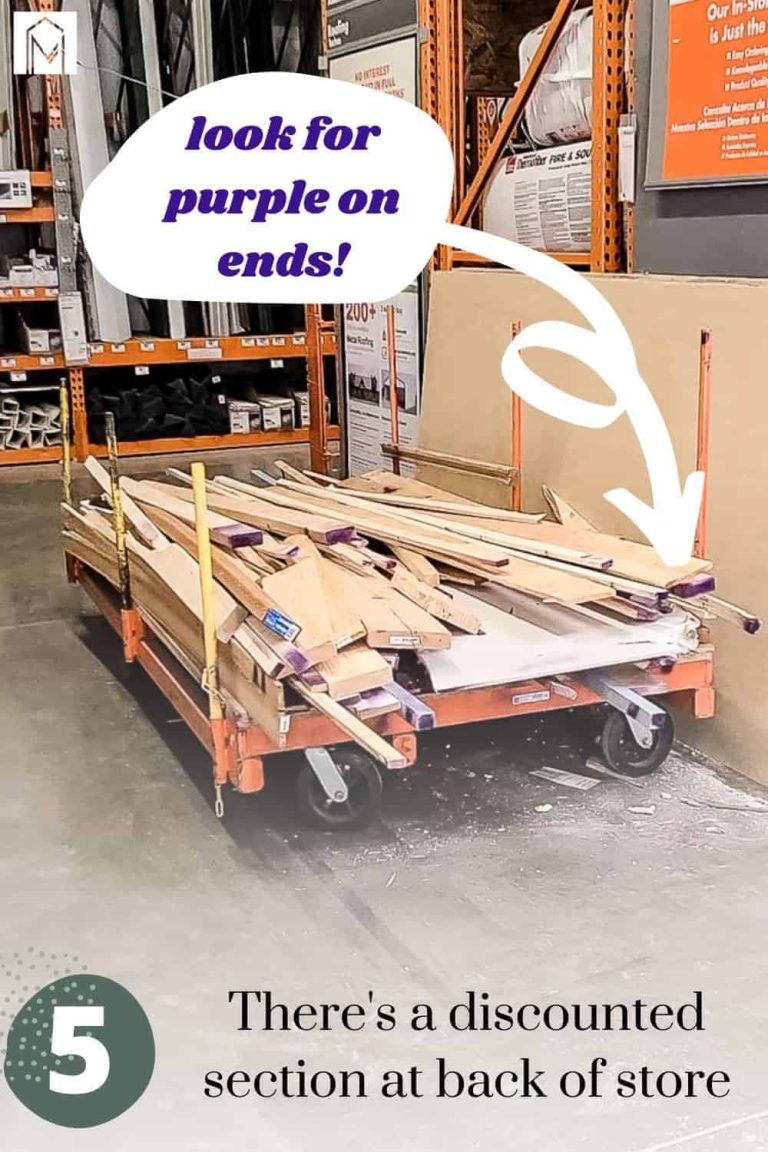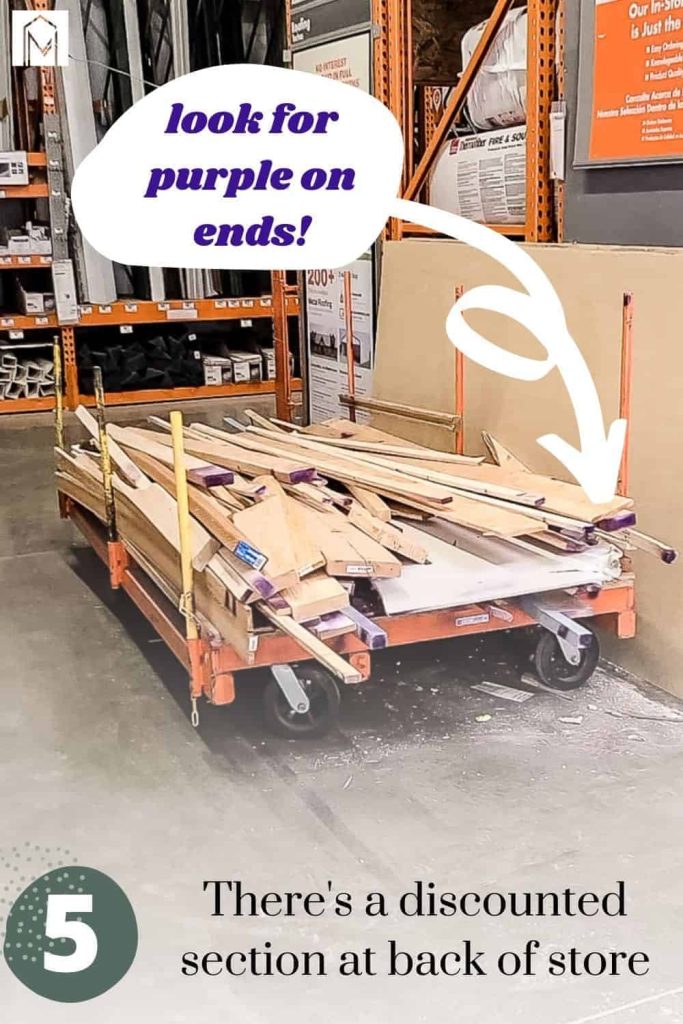 5. Check the discount section.
Much like Target has the dollar spot section or other stores have a clearance rack, big-box home improvement stores have a similar spot.
If your store has a discounted wood section, it will more than likely be in the very back of the store and the pieces will be spot painted with (usually) purple on the ends.
This type of discounted lumber is called cull lumber. It is usually damaged in some way, but it can be easy to work around the damage if you're using it for smaller projects and repairs.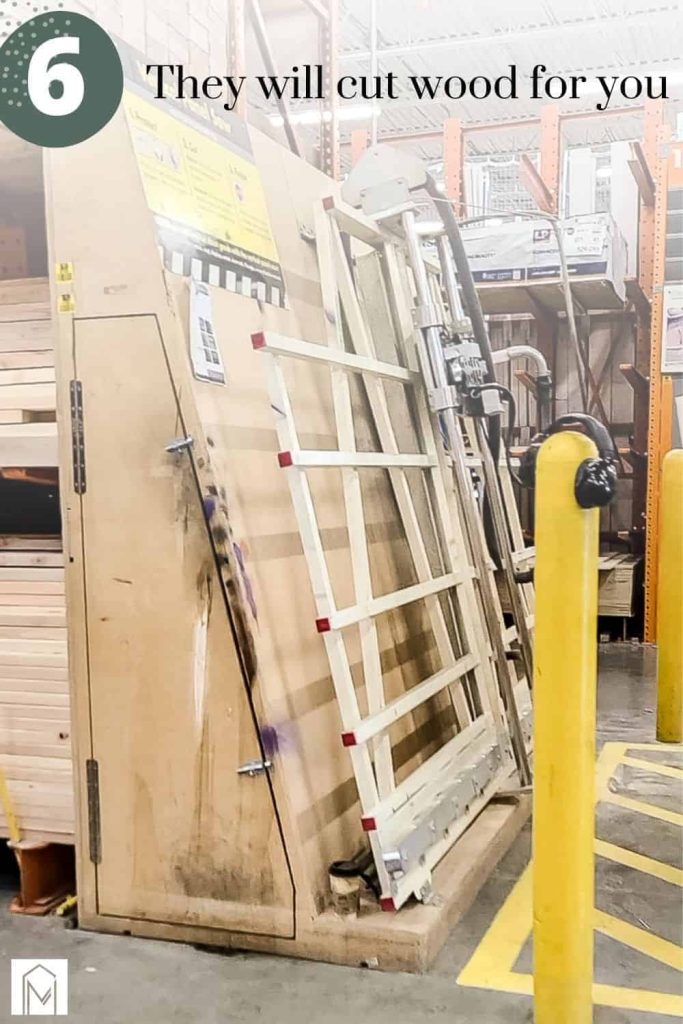 6. They will cut the wood for you (if you need it)
Most stores will cut the wood for you or at least enough to fit in your vehicle.
Measure your vehicle ahead of time and bring your measurements for your project so you know exactly how much you need to cut off for the project.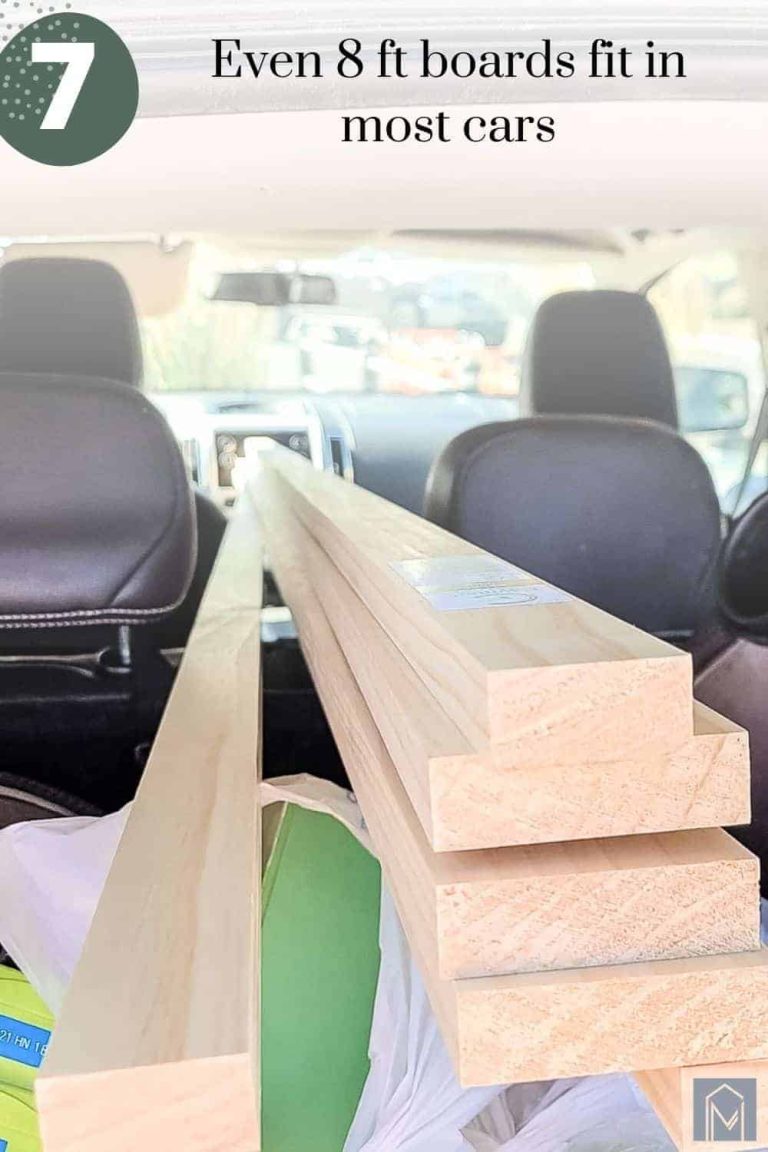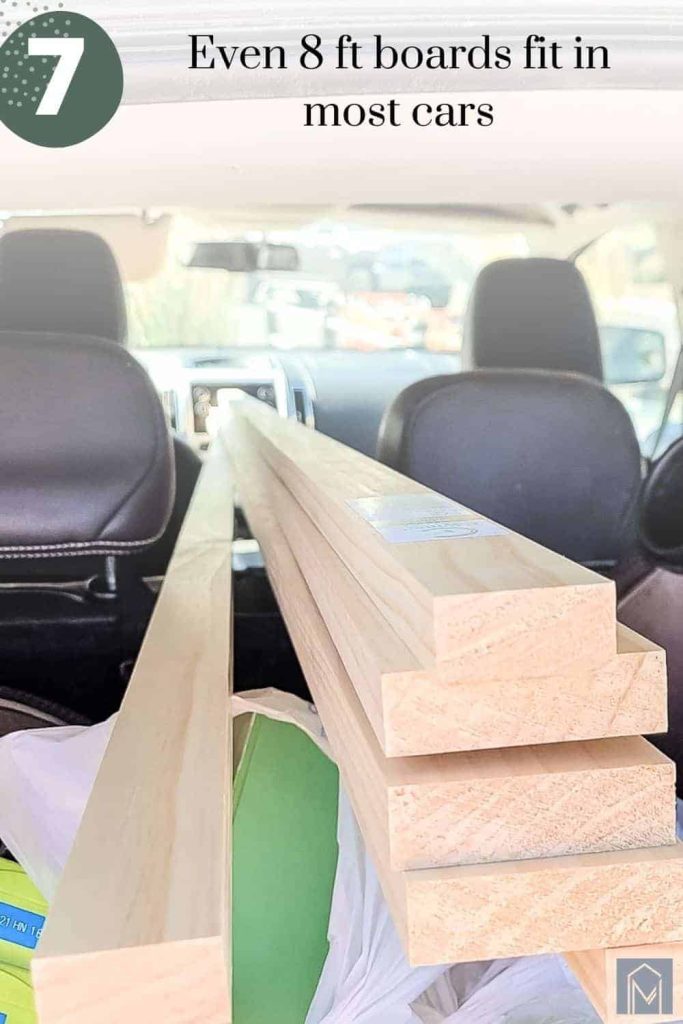 7. Even 8-foot boards fit in most cars.
Instead of precariously stacking lumber pieces on top of your car or needing to borrow a friend's truck, rest assured that eight-foot boards fit in most cars.
Again, if you are concerned about tying trunks down or losing pieces on the way home, most stores will gladly trim the pieces to fit in your vehicle.
Buying wood for your woodworking projects can be overwhelming as a beginner, but we hope with these tips you'll know exactly what to do when you get to Home Depot to make your purchase.
What's next on your woodworking project list?
Tell us in the comments below!