Do you love doing DIY home projects on the weekends? Well, you're going to love this one. In this post, I've rounded up 30+ DIY home projects you can tackle this weekend (and even a few that take a little longer if you have some extra time). There is everything from feature walls to painting projects!
You guys are my people…you love DIY home projects just as much as I do! Over the last several years, we've spent just about every weekend working away on our fixer uppers (you can check out the dramatic before and afters from our 1st fixer upper here).
We've done our fair share of DIY home projects and these ones are the ones you guys have liked the best (me too!). The best part is all of these home renovations can be tackled in a weekend. Ok, well not ALL of them in one weekend…but ya know, one project per weekend. Maybe two if you're really on a roll!
So without further ado, are you ready to see these DIY weekend home projects?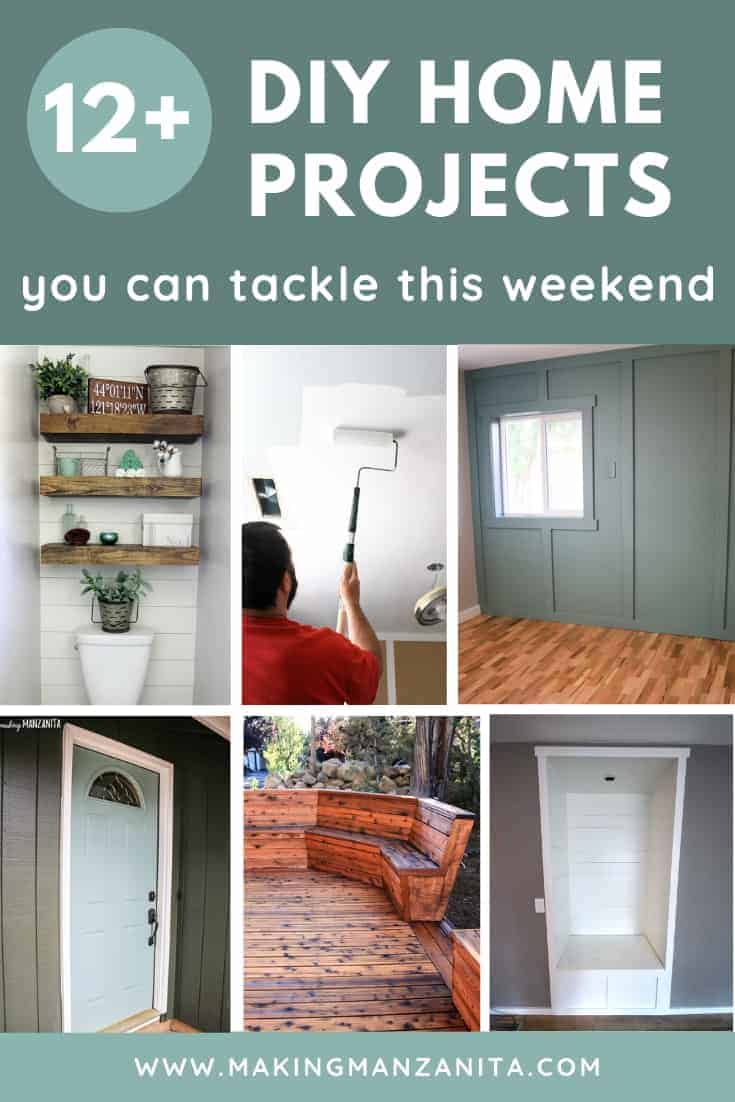 30+ DIY Home Projects You Can Tackle This Weekend
If you want to make the most of your weekends around the house, check out this collection of DIY weekend home projects. Tackle these easy DIY projects over the weekend to spruce up your home.
Well, there you have it! Those are your favorite DIY home projects. Each and every one of these home improvement projects was fun in its own way.
Some were super simple and others more complicated, but I think each of them has added value to our homes. And we always have a blast working together on DIY home projects, so that really is my favorite part about renovation!
I always love seeing what you guys like best, so don't forget to let me know in the comments below.
Related – here are some of my favorite DIY home projects that can be done in a weekend from other bloggers:
Which of these DIY home projects do you want to try on your house??
Let me know in the comments below!!