If you're looking for home storage solutions to organize your home, you're going to love all of these amazing organization finds from Etsy. Let's get organized with these home storage solutions!
Now that new year is here, everyone is about to jump on the let's-organize-everything train. I, for one, am going to be freakin' conductor on this train. Since we moved into our house, things have been a wreck quite literally.
We've been working on renovations like crazy and this year was a bit crazy with moving, renovating and having our 2nd kiddo. We never got the chance to get things organized or even decorated. I'm still working away bit by bit in the middle of writing blog posts and changing diapers.
One of my goals for this year is to get the house more organized and, of course, decorated.
Related – Looking for more storage & organization tips?
This home storage solutions post contains affiliate links, but nothing that I wouldn't wholeheartedly recommend anyway! Read my full disclosure here.
If you've been around the blog for a while, you know that I am a huge Etsy fan. Not only do I have my own Etsy store, but I do a monthly round up of my favorite Etsy finds (check all my Etsy round ups here). This month we're keeping in right on the theme for fresh beginnings in the new year – the best home storage solutions from Etsy.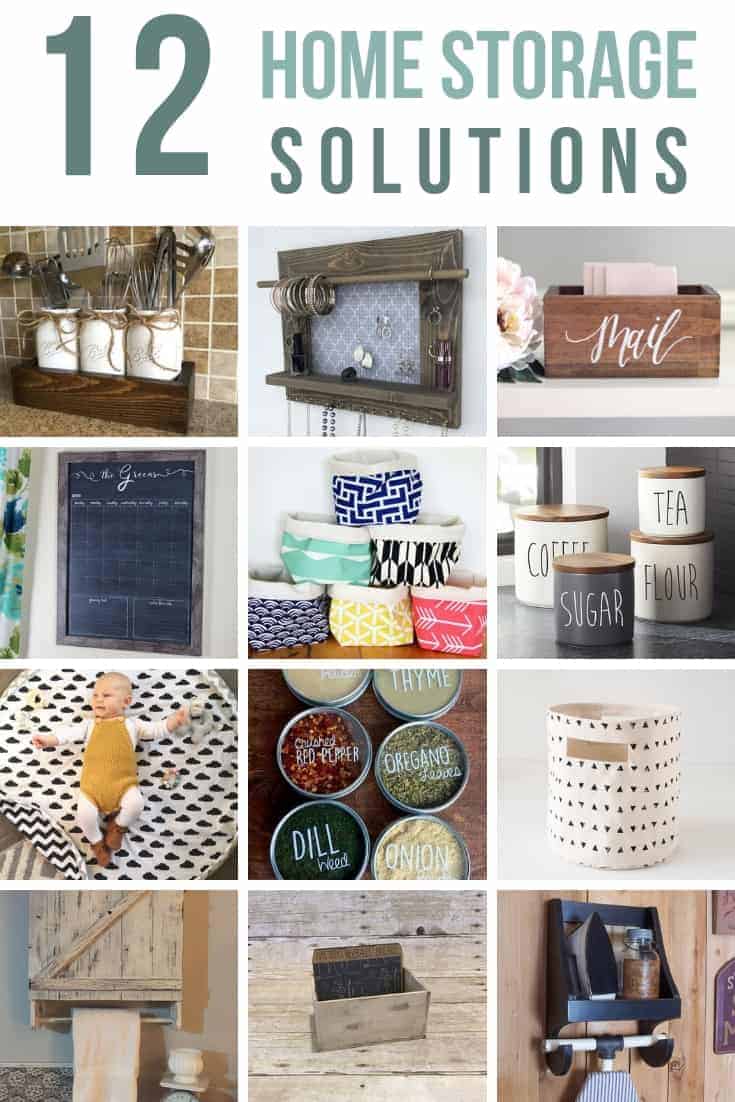 Are you ready to see these home storage solutions?
Are you ready to get organized? These awesome organization finds from Etsy sure have me excited to get started!
Which of these home storage solutions from Etsy was your favorite?
Let me know in the comments below!!