Do you want to add shiplap to your ceiling? Check these 9 gorgeous shiplap ceiling ideas!
Last week I showed you how to shiplap your ceiling with this step by step video tutorial. We had so much fun with this DIY during our home office makeover and it made a huge difference in the finished space.
When I was thinking about adding shiplap to the ceiling, I looked at a lot of different spaces for inspiration and advice. There are so many different ways to create a ceiling covered with shiplap – so here are 9 different shiplap ceiling ideas rounded up just for you!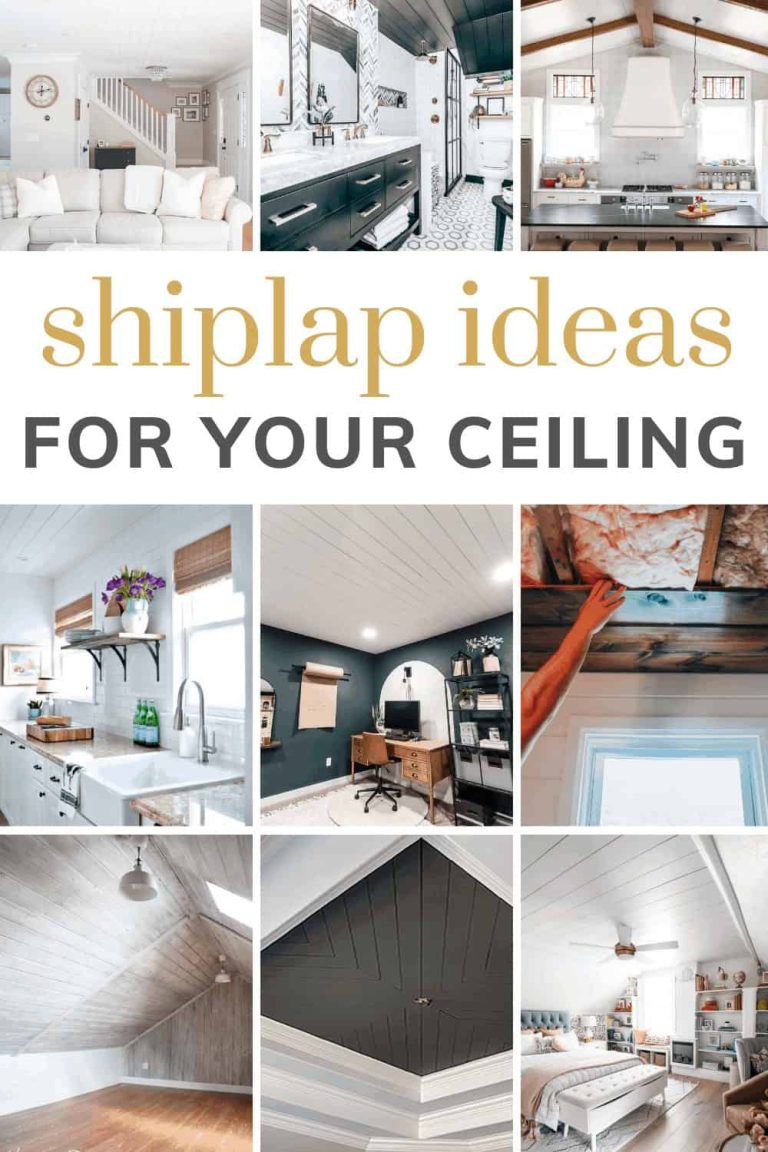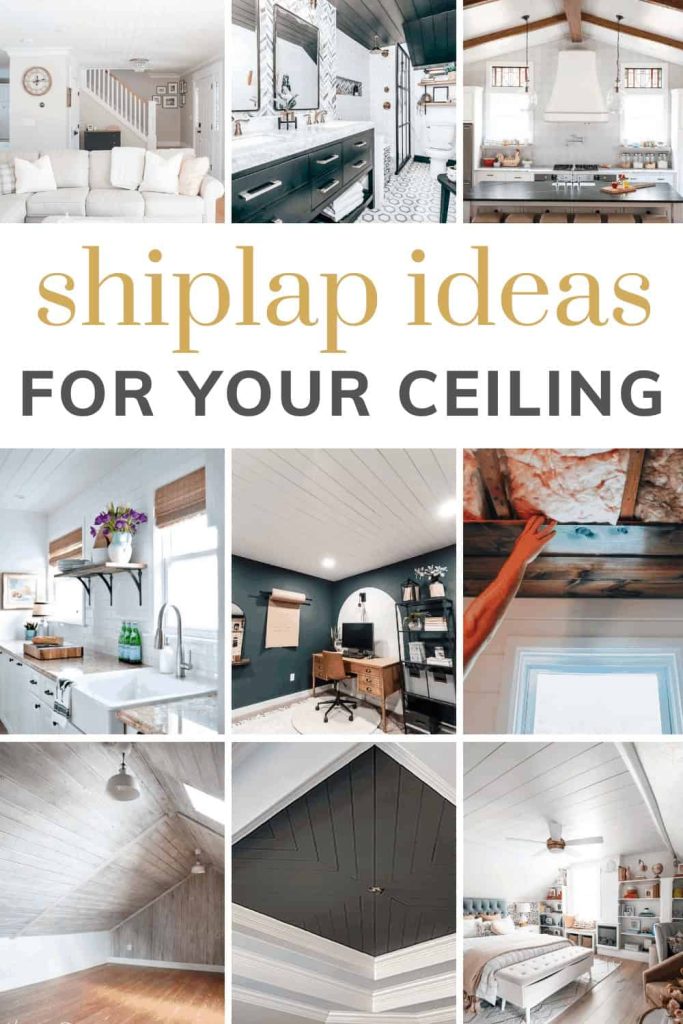 From faux shiplap made from plywood to premade primed shiplap…from tongue and groove stained wood planks to chevron patterns…there are SO many creative things you can do!
Which of these shiplap ceiling ideas is your favorite?
Let me know in the comments below!