Do you want to make an interior design mood board for your next room makeover? In this article, I'll show you a free interior design mood board creator and teach you how to how to create mood board (for free!)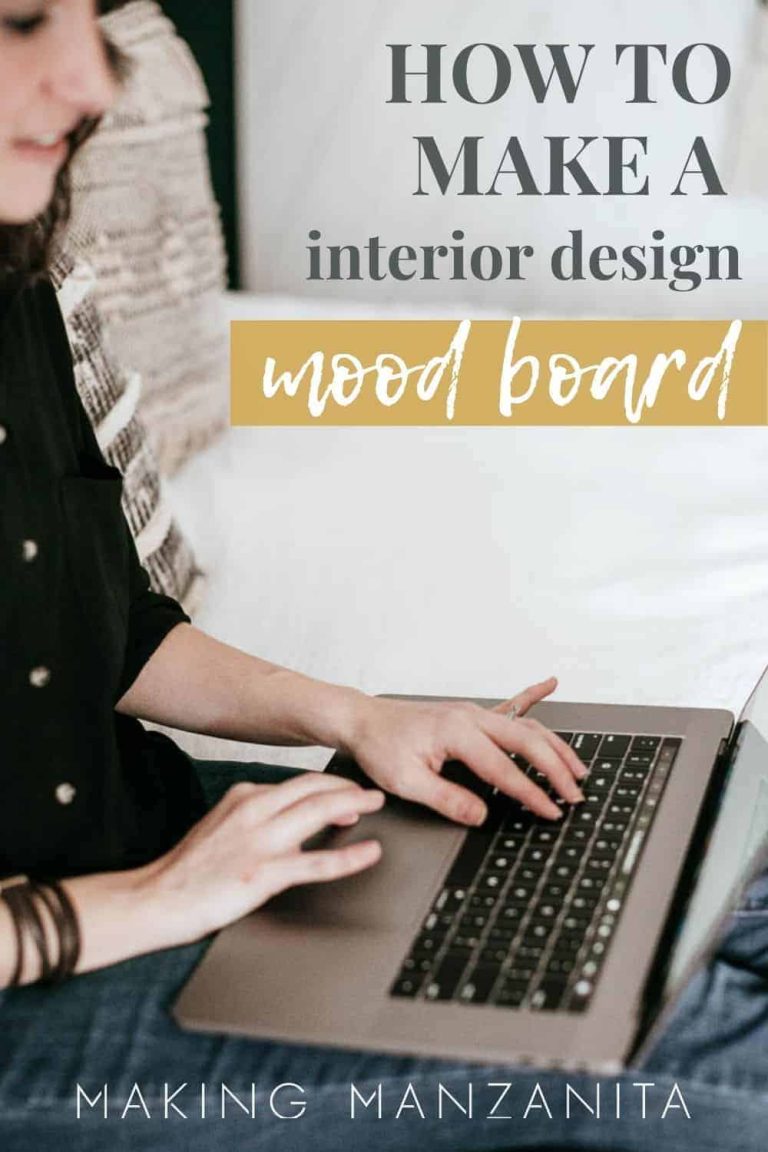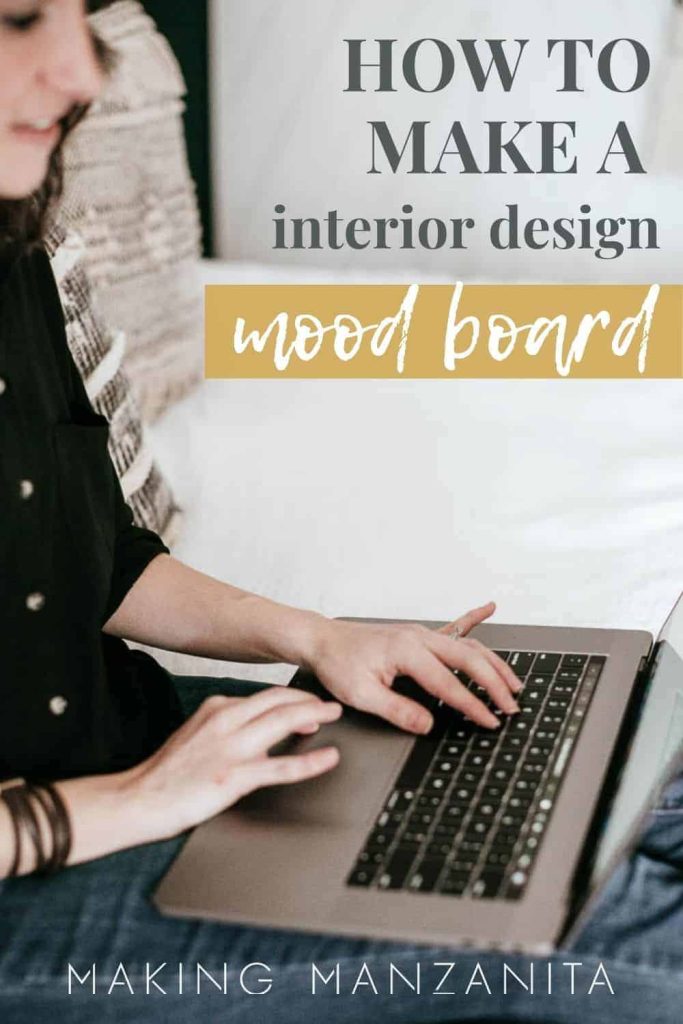 If you're having trouble deciding what to buy (or you find yourself buying things that don't seem to work together once you get them home), a mood board will be a game changer for you. A mood board is a visual jumping board to make sure your decor and furniture purchases work with the style that you are trying to create.
Last week we revealed our new and improved GORGEOUS home office (have you seen it yet)? As a part of the reveal post I shared our mood board for the space, which is something that I always do when we're tackling major room makeovers.
Today I thought I'd walk you through the entire process of how to create a mood board for free because I'm super passionate that they can help you create cohesive room makeovers that you'll be confident to shop for!
First of all, let's start with the basics!
What is a mood board?
To put it simply, a mood board is a visual guide for your room makeover. It is like a one stop shop for all of the decor, furniture and colors you're bringing into the room.
Having an interior design mood board creates an easy-to-follow design plan for your room's vibe so you can buy decor and furniture with confidence.
When should you create a mood board?
Right now!…hehe, but really…Your room's mood board should be created as soon as you can, That way, you'll have a guide to refer to when decorating (or even redecorating) your home.
How to create a mood board for free
There are a lot of robust options for an interior design mood board creator, some paid and some free. I'm going to let you in on a little secret and share my process for creating mood boards for free.
1. Start on Pinterest
The best place to start is a Pinterest board. Need more help on Pinterest? Read this guide on how to use Pinterest to discover your home decor style.
After you've done some pinning, review your board and look for items that appear multiple times. Search for colors that you are drawn to or patterns that you love. The more you pin, the more you will figure out how to create a mood board for the style of your room.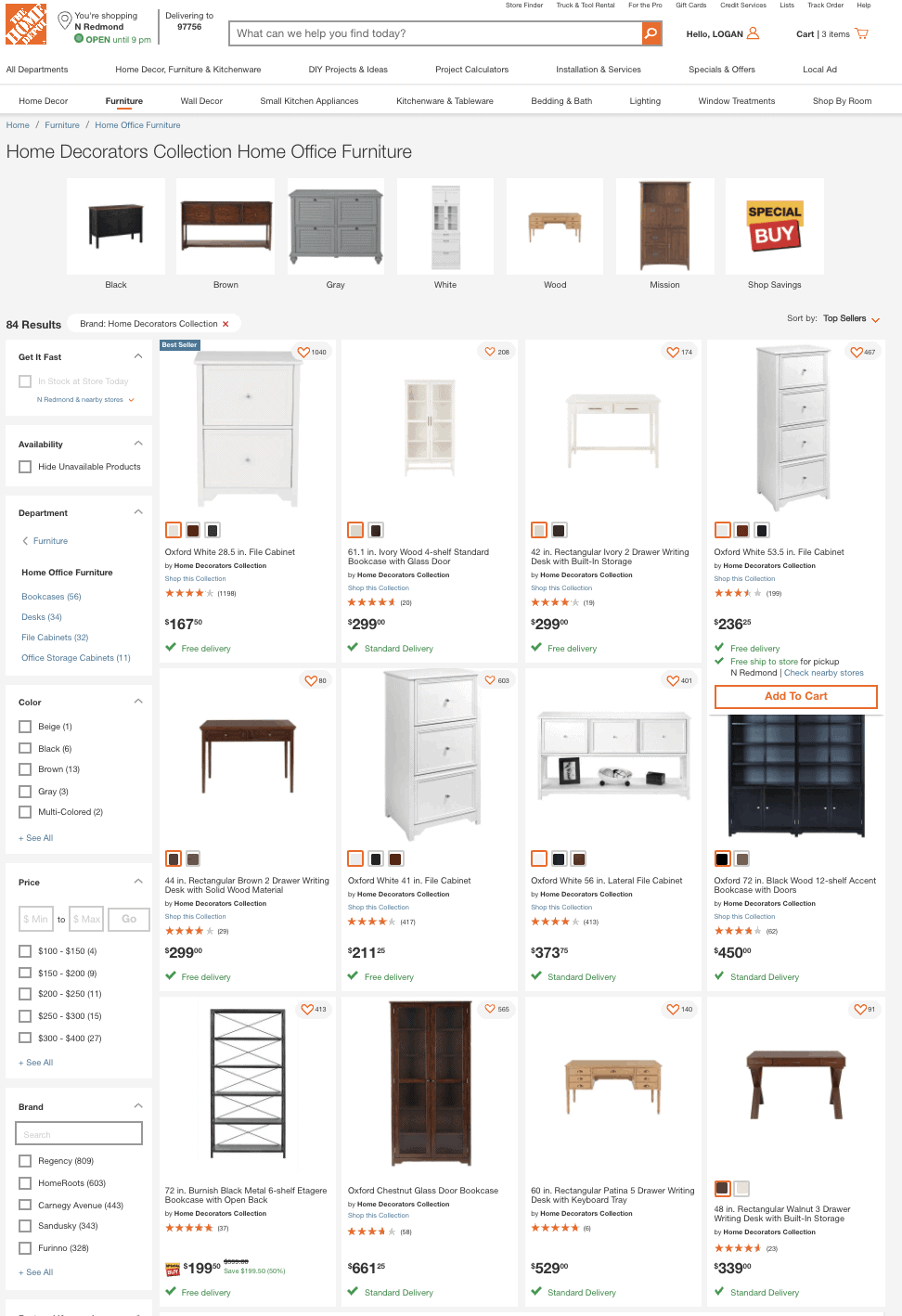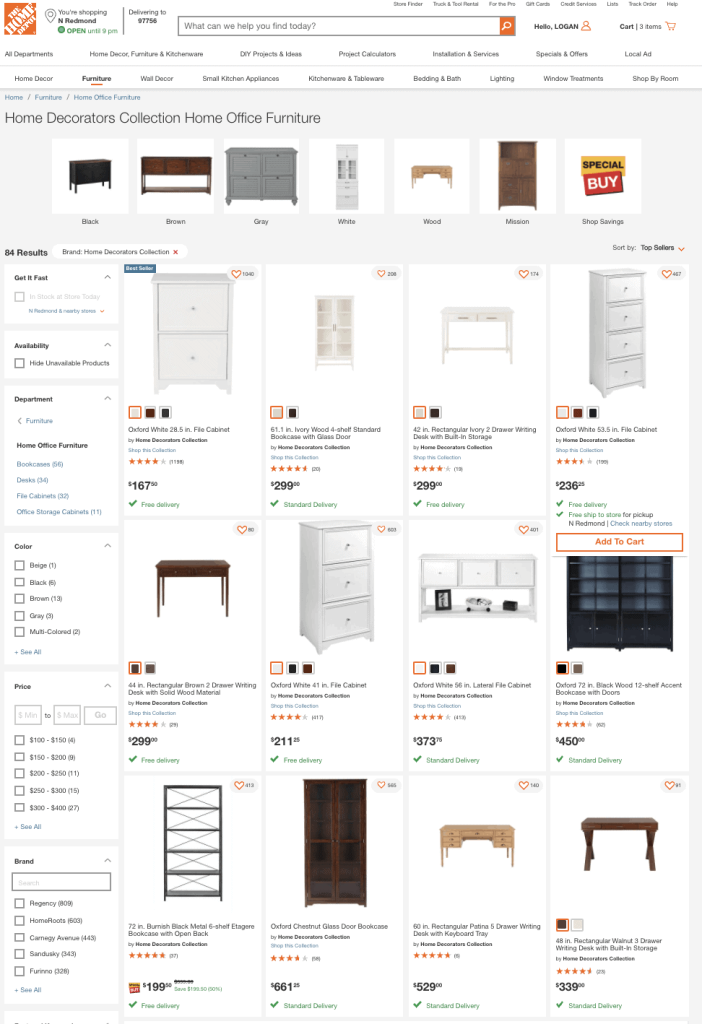 2. Search for products
Once you move on from pinning for inspiration and style, you can start looking more specifically for products that you'll need to purchase.
Here's a few ways to find products:
Take a look at some of the rooms you loved that you found on Pinterest. Most room makeovers that are shared by bloggers will have all the sources linked so you can quickly find the products that have inspired you.
Visit your favorite retailers to start browsing. Just look for the Pinterest "pin" icon, which should come up on most all product website images.
Search in Pinterest for the specific item looking for to find more inspiration (ie: gray sectional couch, 8×10 boho textured rug, etc).
I like to keep all of the product ideas saved straight into my Pinterest board as well.
Don't forget about easy to miss things like paint colors, window treatments, light fixtures and wall decor.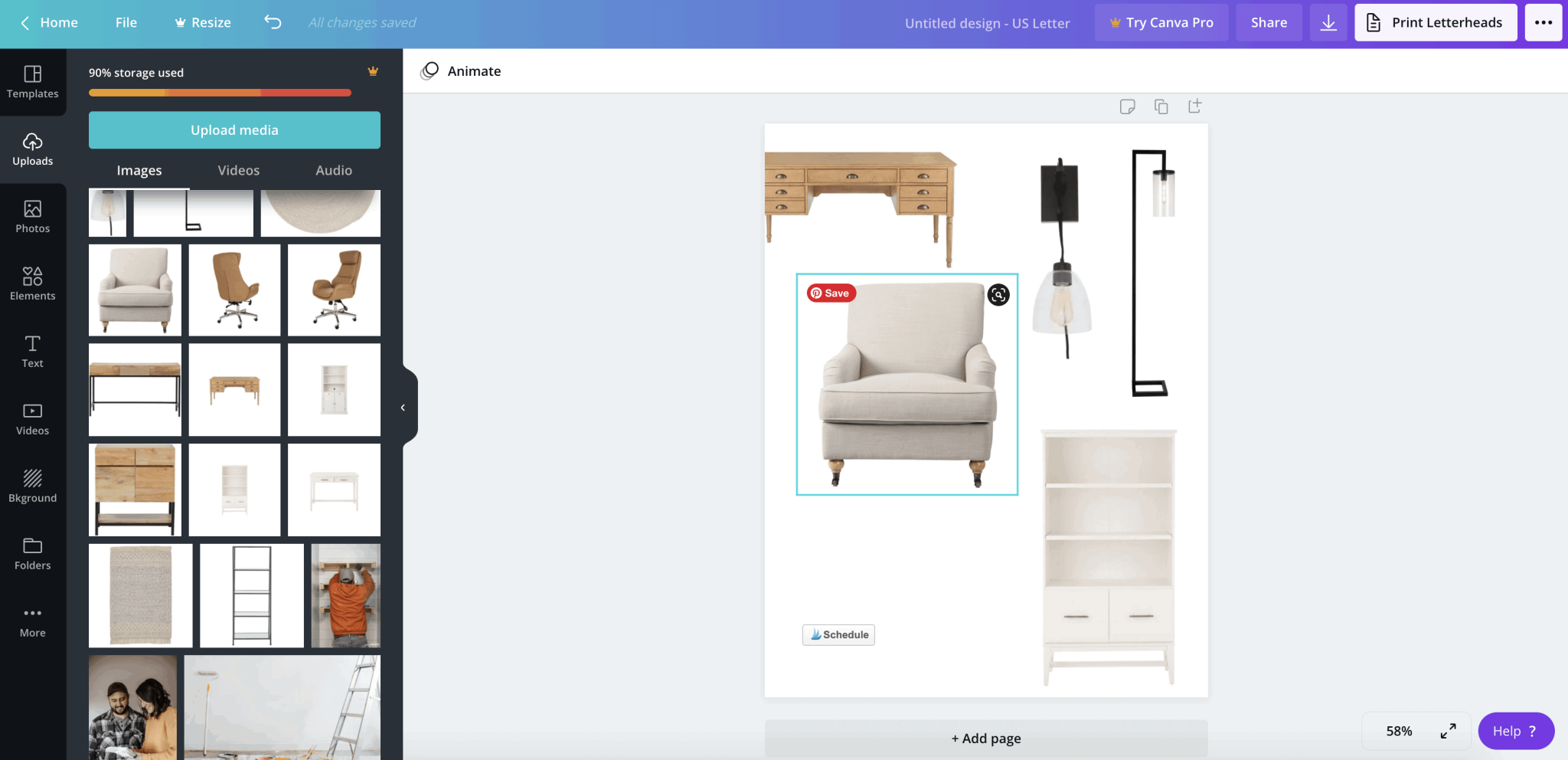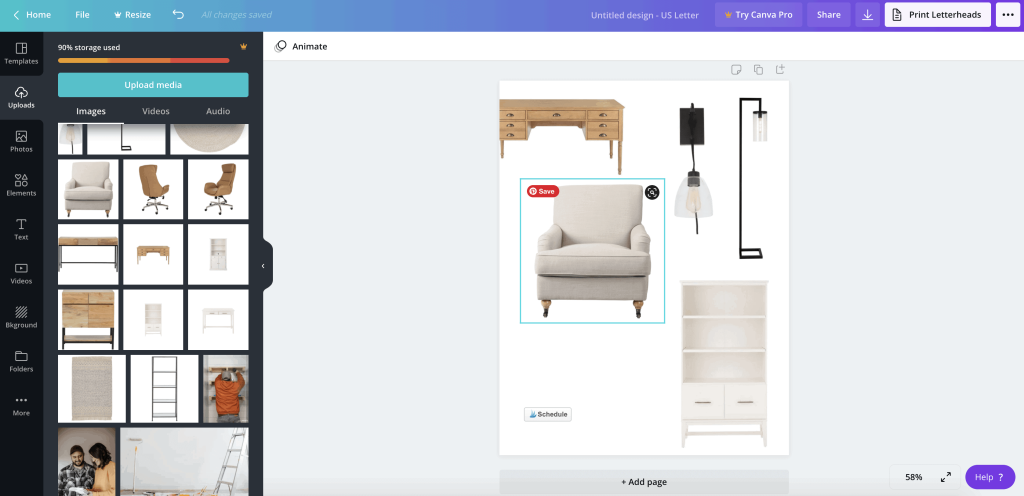 3. Put it all together
For those of you that want to create your interior design mood board electronically, Canva is a great FREE online graphic design website where you can arrange the photos together quickly and easily.
First you'll need to save all of the images for the products you want to add to your mood board. You should be able to right click on the photo and click "save as" or "save image as".
Some retailers will block your ability to save the image. In that case, you can take a screenshot of the image.
To create the interior design mood board on Canva:
Click "Create a design" button on top right
Choose your size, I usually start with letter size. This will bring you to a blank piece of paper.
Click "Uploads" on left column. Drag and drop all of your product images or push "upload media" to find the files on your computer.
Once they are uploaded, drag and drop each image to your paper.
Use the small bars on each size of the image border to crop out extra white space on the image.
You can layer the images on top of each other by dragging and dropping if you want them to overlap. Click the "Position" button in the top right to move forward or backward f needed.
Add a title to the mood board if you want by clicking the "Text" button on the left column. There are tons of built in fonts to choose from.
Want to add in wall color as a background? (like I did below in the office mood board)…There's two ways to do this:

Option 1. Add your paint swatch image to the Canva design. Push "Elements" on left column, select a square under "Shapes". Click the colored box in the top left to edit the color of the shape. You should see Photo Colors listed in the list of colors with an automatic color palette created for each photo added to the design. Click your paint color from the boxes of photo colors next to the paint swatch image.
Option 2. Add your paint swatch image to the Canva design. Crop the image so any borders, text or logos are removed. Drag the image size to fit the area that you want.

Want to change paper size? Unless you have Canva Pro, you can't change paper size after you've already started your design. One way around this however, is to start a new design with the right size and then select all in the old design (click and drag with your mouse), copy and paste into the new design. You may need to drag the edges of the images once they are pasted in based on your size difference.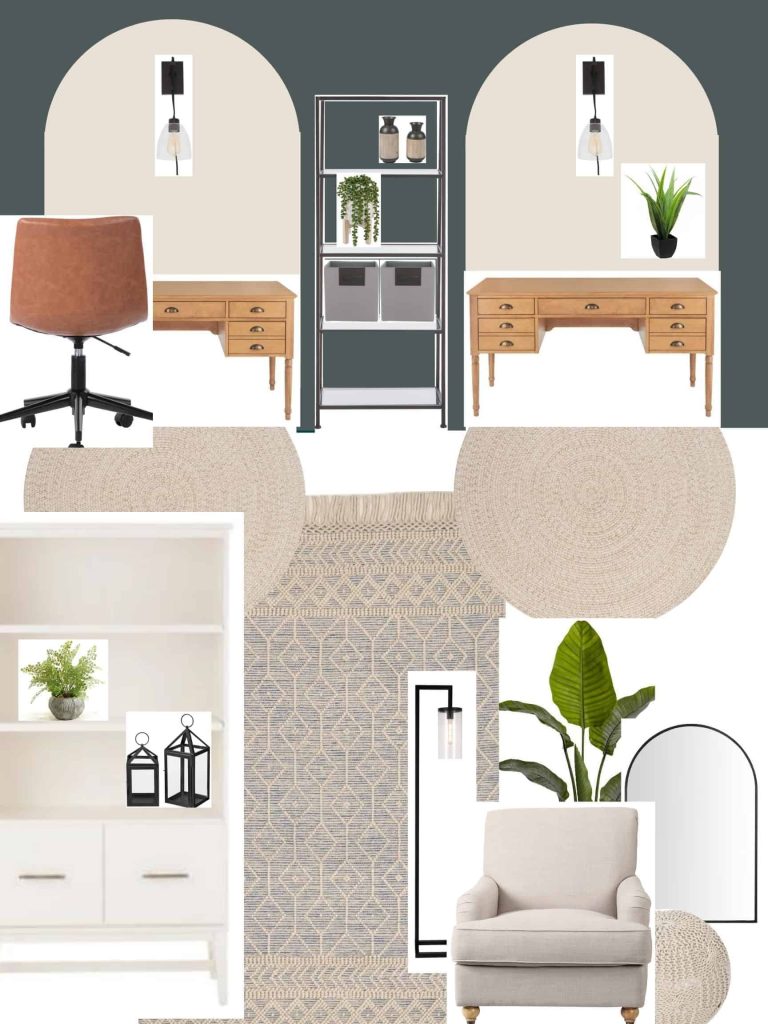 Once you've got everything together on your mood board, take a sec to step back and see if you love it all together. Sometimes I love something when I see it in a photo individually, but when you put it next another product or color – it clashes majorly. Your mood board is a perfect way to see if everything you've chosen is cohesive.
Other example interior design mood boards I've created
Having an interior design mood board for your next room makeover will make a world of difference. Even if you never created one before or don't have fancy design software – this tutorial should have taught you that it is super easy, right?!
Don't you just hate it when you order something online, only to get it shipped and realized it doesn't go well with your paint color or area rug? After you create a mood board, you'll visually be able to test the waters with certain colors, textures and products for your room designs. This will save you money and time on returns.
What room are you making over next?
Let us know in the comments below!