Our wall-mounted kraft paper roll holder has been a lifesaver in our new office! Kraft paper rolls are super handy for making lists in the kitchen, pantry, office, or to keep kids occupied with coloring. If you are looking for a quick and inexpensive DIY project, this one uses minimal supplies and is super practical for everyday use!
I've always wanted a wall-mounted paper roll, but after seeing some of the prices online – yikes! So, naturally, I decided to come up with my own plan.
Out of all of the DIY projects we've ever completed, this definitely ranks top 10 for practicality and frugality!
I kept telling Logan that I needed something in our office to write quick notes on. A whiteboard could work but it just doesn't jive with the boho-vibe we've got going on.
I also wanted to have something to keep the kids occupied when they are in the office with me – hello, art projects!
This was the finishing touch on the organizational projects for the big office reveal. It's a pretty stylish command center if I do say so myself – looks great with the giant pegboard wall in here.
Another great idea for office wall organization is these fun hexagon cork boards!
Really, you could place this anywhere in your home. Mount it in your kitchen for grocery lists or meal planning, pantries, offices, playrooms, really any space that jogs your brain for to-do items.
DIY Wall-Mounted Kraft Paper Roll Holder Video Tutorial
If you love DIY videos, be sure to subscribe to our YouTube channel!
This kraft paper roll holder tutorial contains affiliate links, but nothing that I wouldn't recommend wholeheartedly. Read my full disclosure here.
What is Kraft paper?
Kraft paper is heavy-duty paper made from recycled wood – much like butcher paper. (except there's no waxed side like butcher paper). It's typically used in commercial or industrial settings. Depending on the weight, it is super durable and puncture-resistant, so it's great for writing against a wall, kids' paint projects, etcetera.
It runs about $37 a roll for 24 feet. You could easily use a roll of banner paper, which is a little lighter and not as durable, but just know you might risk a marker bleeding through onto the wall, markings, or pen imprints. We'd recommend Kraft paper to be safe!
Step 1. Prepare the curtain rod and bracket.
Obviously, the paper roll will be quite heavy, especially for a typical curtain rod and bracket set. More than likely, you will need an extra screw for reinforcement.
If you are using a smaller roll, check if the bracket is strong enough to hold the weight of the kraft paper. If so, you are good to go. We really didn't want any small children injured other items damaged for the sake of a command center, so we added another screw into the curtain rod bracket.
First, we measured the amount of space needed from the bracket to the wall in order to mount the kraft paper roll.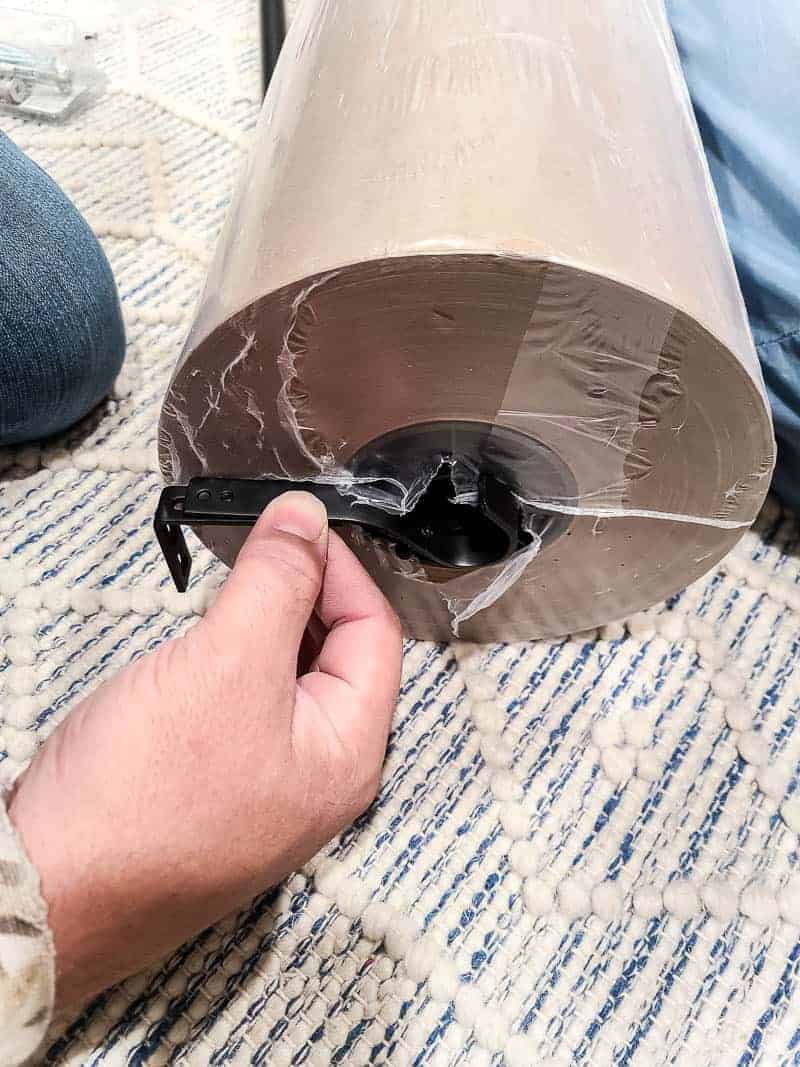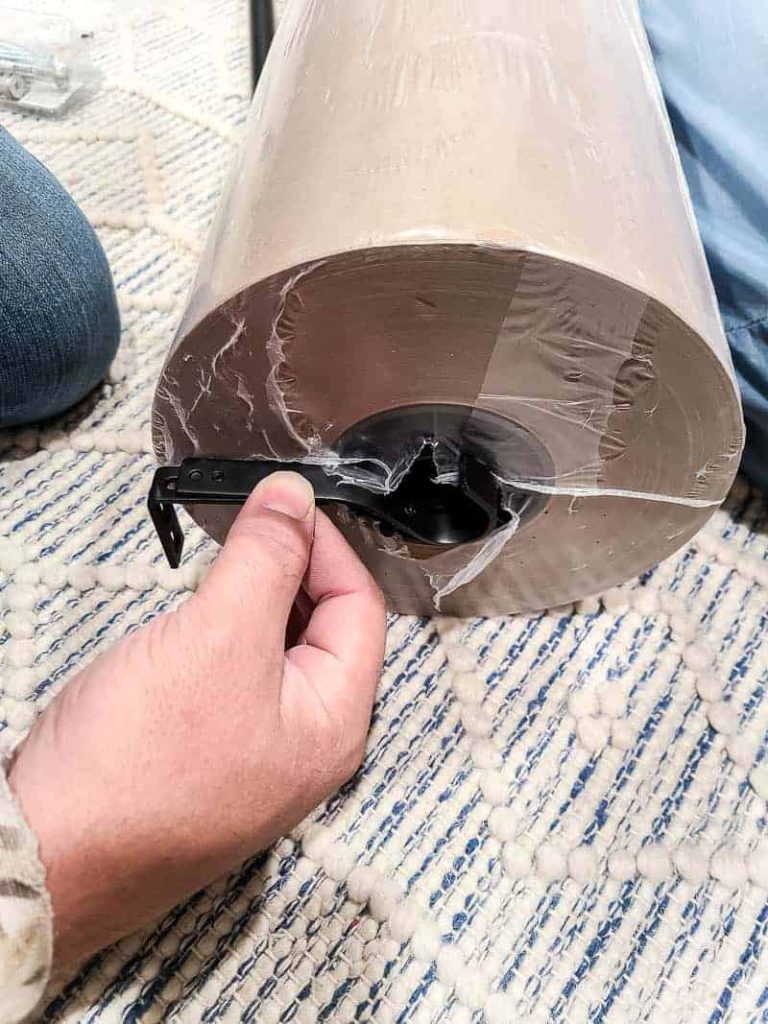 To do this, we held the bracket next to the paper roll, so we could see 1) where we needed additional screws for reinforcement and 2) the distance needed between the wall, curtain rod, and the paper roll, so it will rotate easily.
Then, we drilled a screw through the curtain rod.
Take a look at the video linked above for a closer look at the exact screw that we used, but really anything strong sturdy should work fine.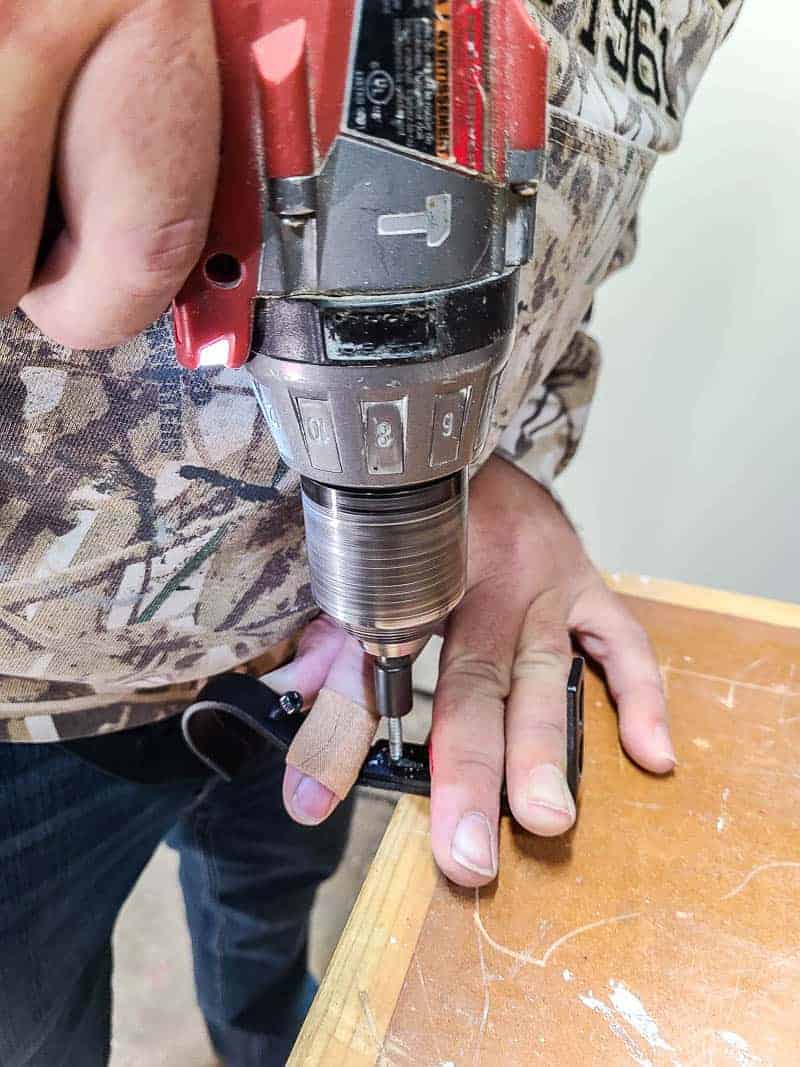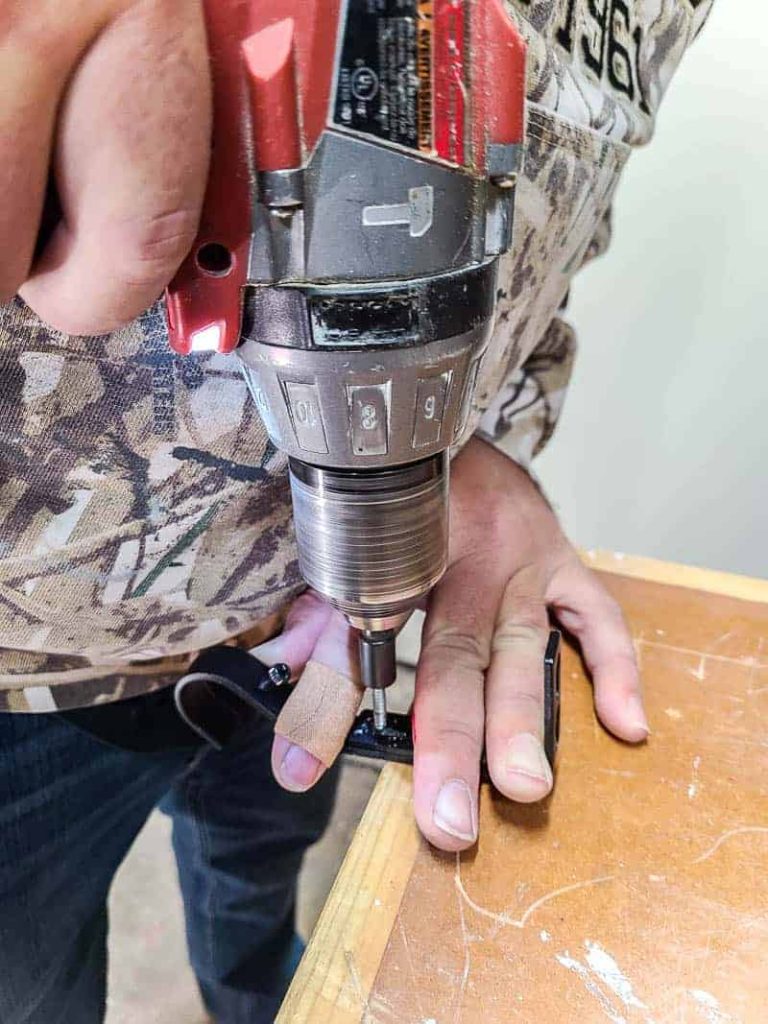 You will probably have excess screw sticking out from your bracket on the back.
To cut off the excess, we used a Dremel to slice right through and patched up the missing paint with a Sharpie marker. Since we used a black curtain rod and bracket, you can't tell!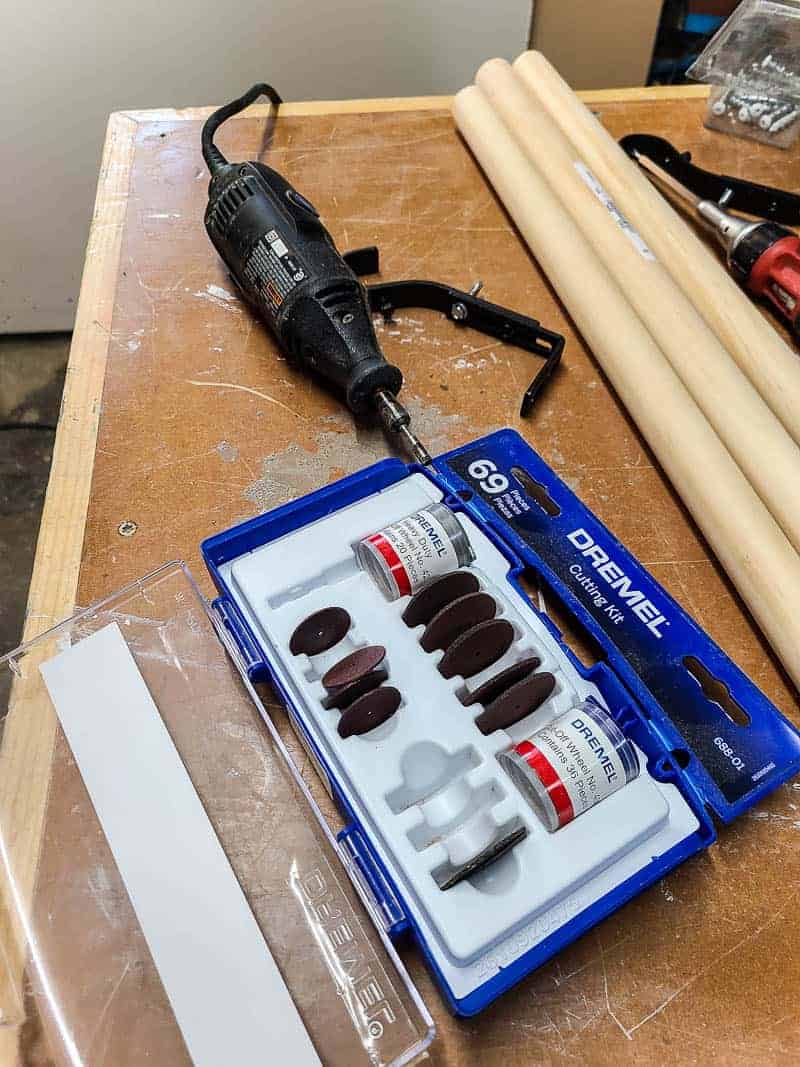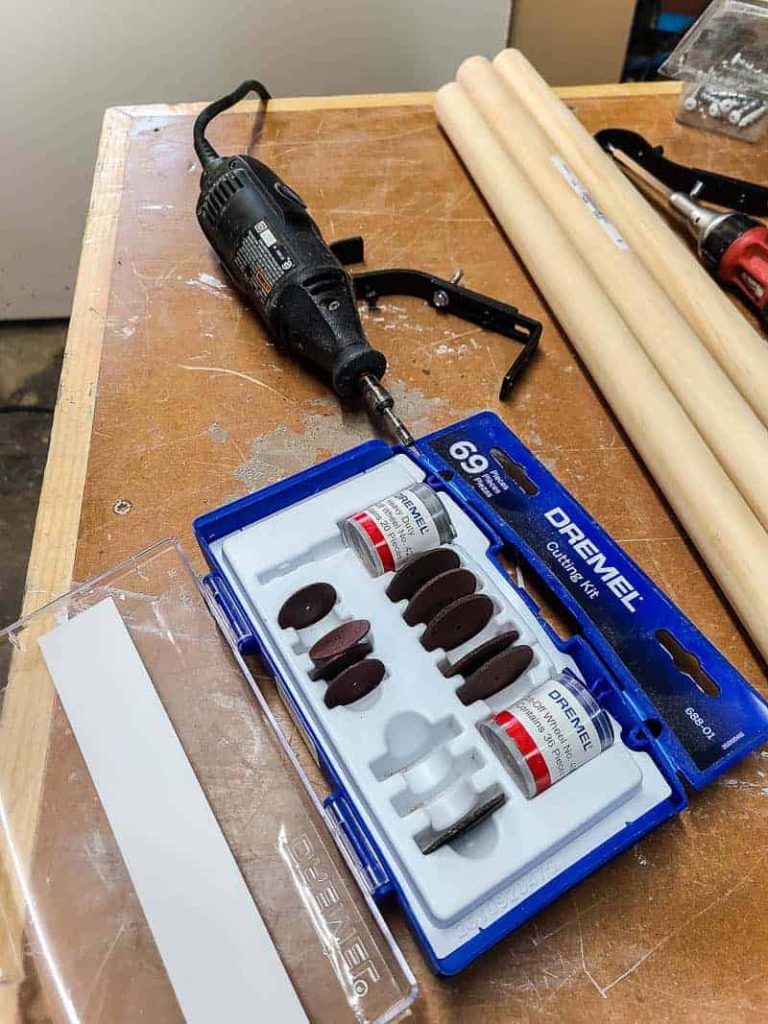 Be very careful when using the Dremel. It cuts through tough materials very quickly!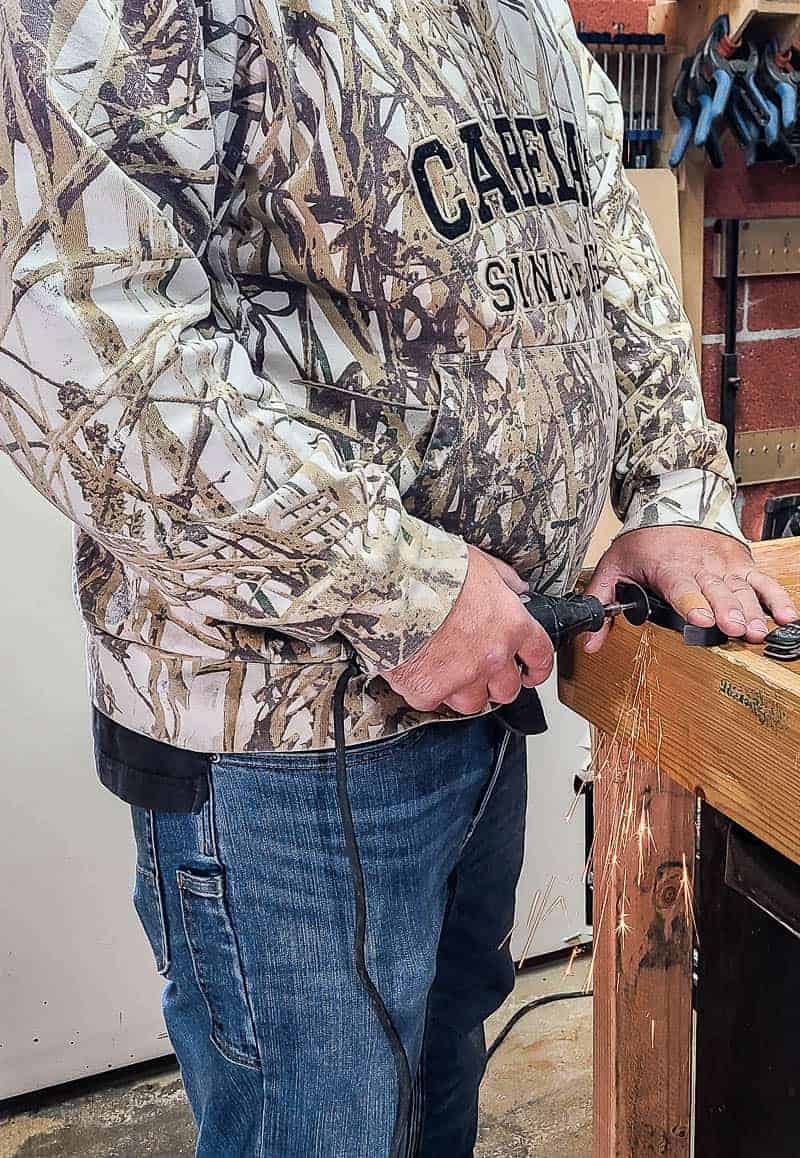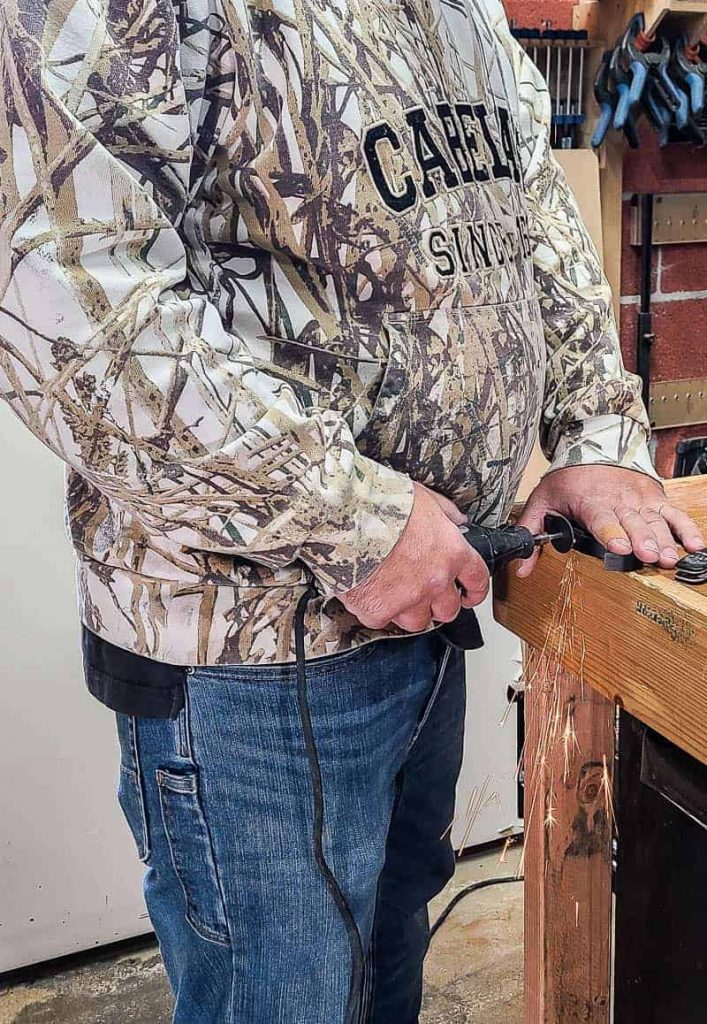 Obviously, feel free to let your personality show through and choose a curtain rod style that reflects you!
Step 2. Mount the curtain rod and bracket on the wall.
Use sturdy wall anchors to mount each bracket in the wall. If it's possible, align the brackets with a wall stud. This will increase the stability and prevent any drywall tearing while bearing the weight of the paper roll. Eek!
When the anchors and brackets are in place, go ahead and place the curtain rod through the center of the paper roll and place it on the brackets. And that's all there is to it!
To finish the project up, tighten any loose screws, so your roll stays safely in place. Then, your paper roll is ready to use!
Hang the roll so the paper rolls under – against the wall. This way we can write on the paper without having to tear it away from the roll.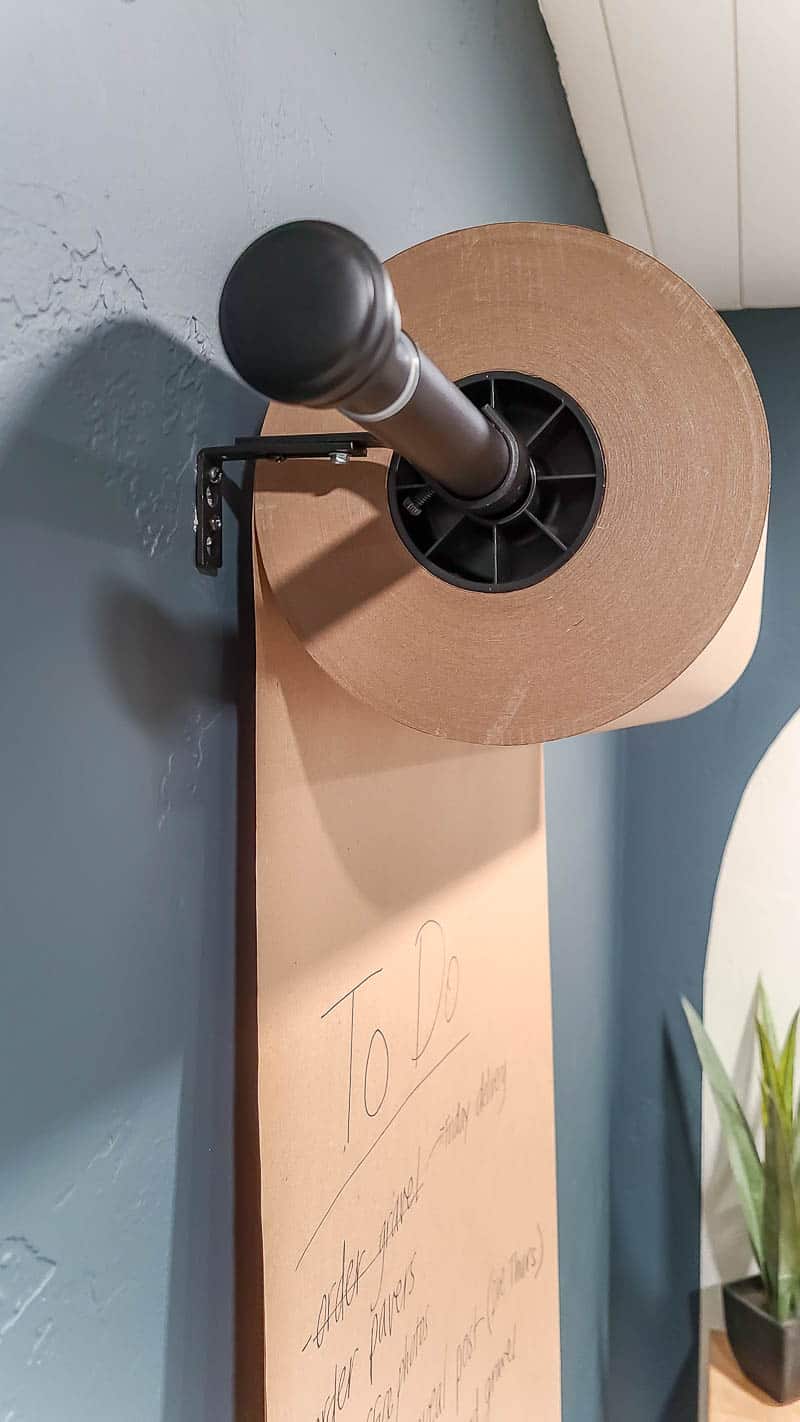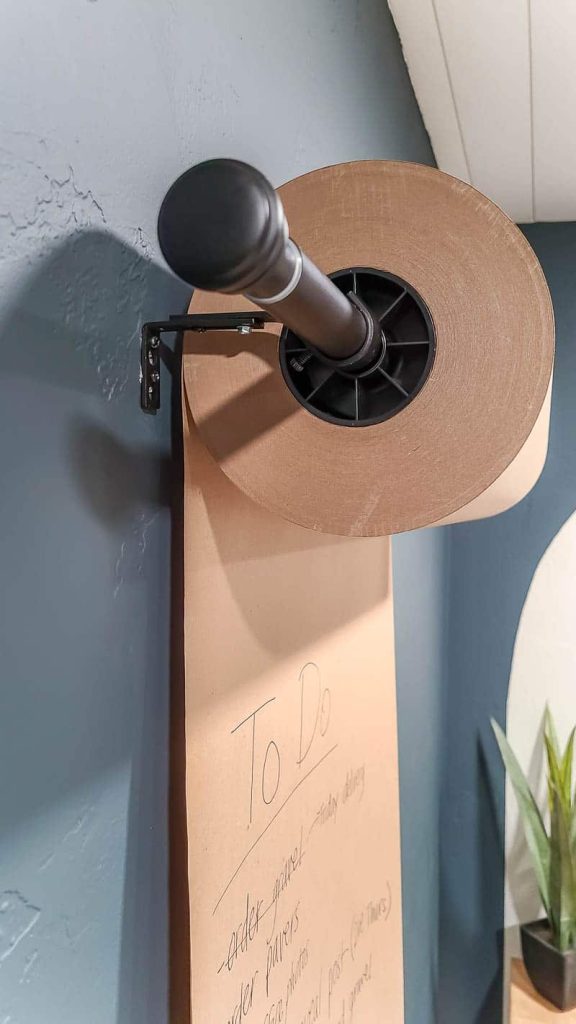 You can also install a trimmer to "trim" away from the used paper and help the paper lay flat against the wall. Weighing down the paper with binder clips is also an option.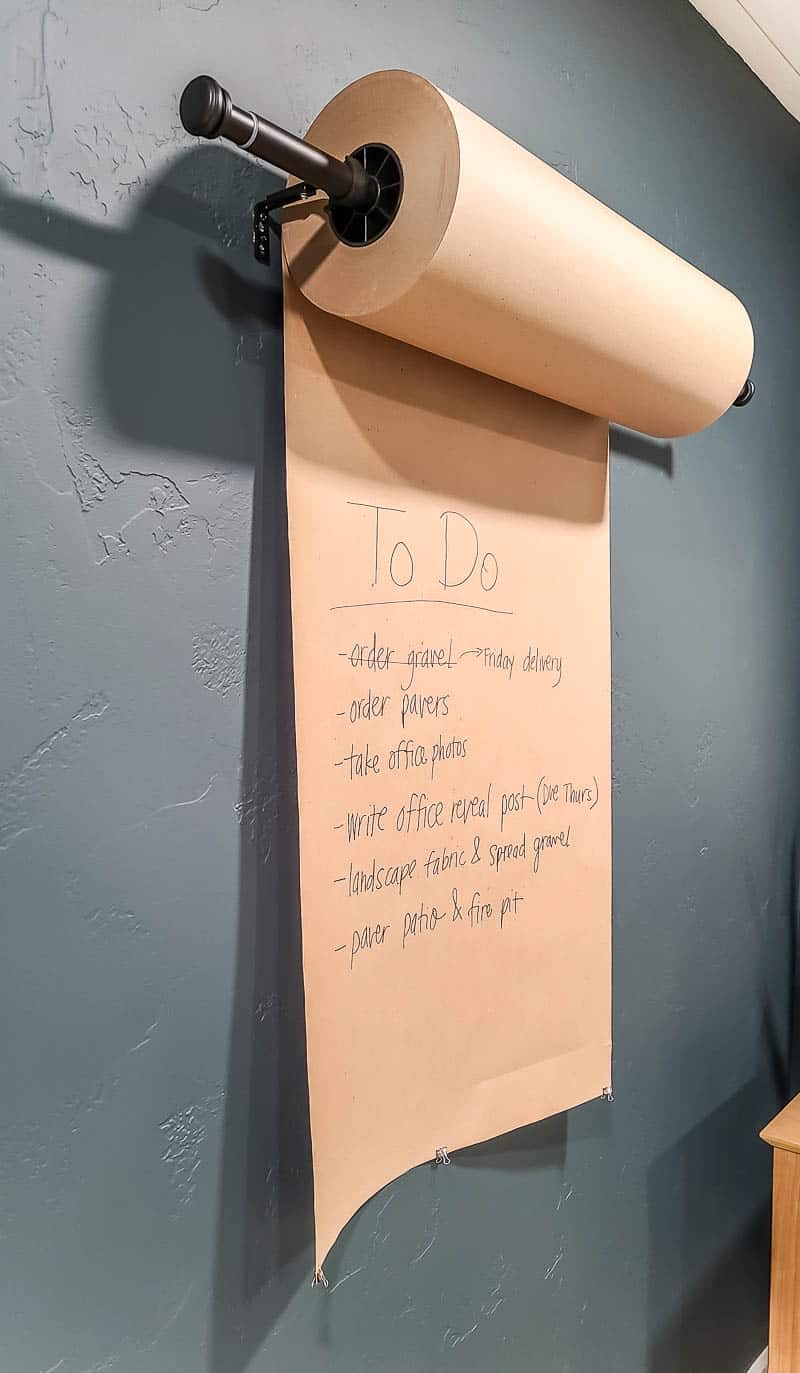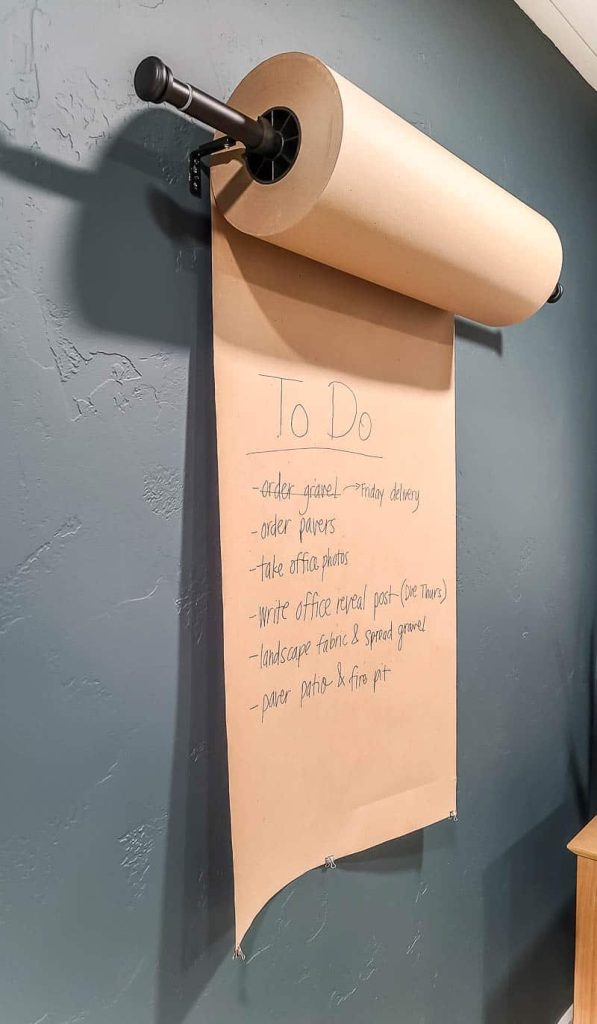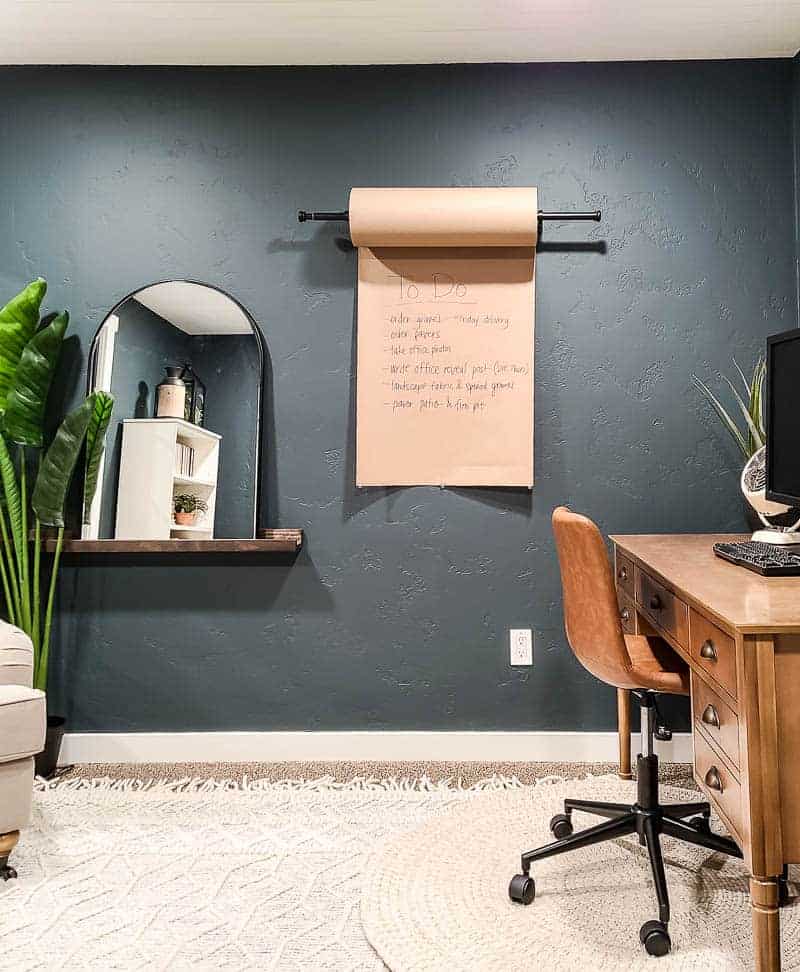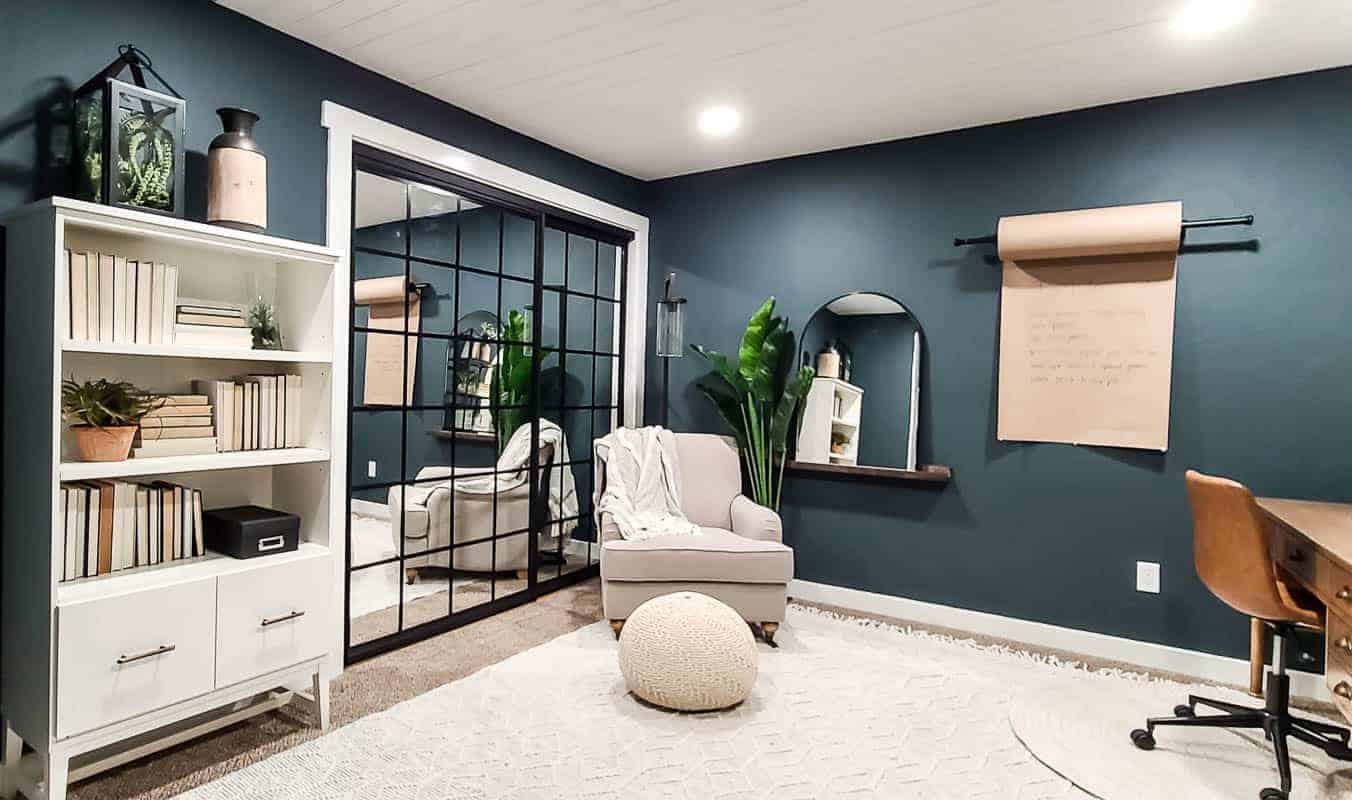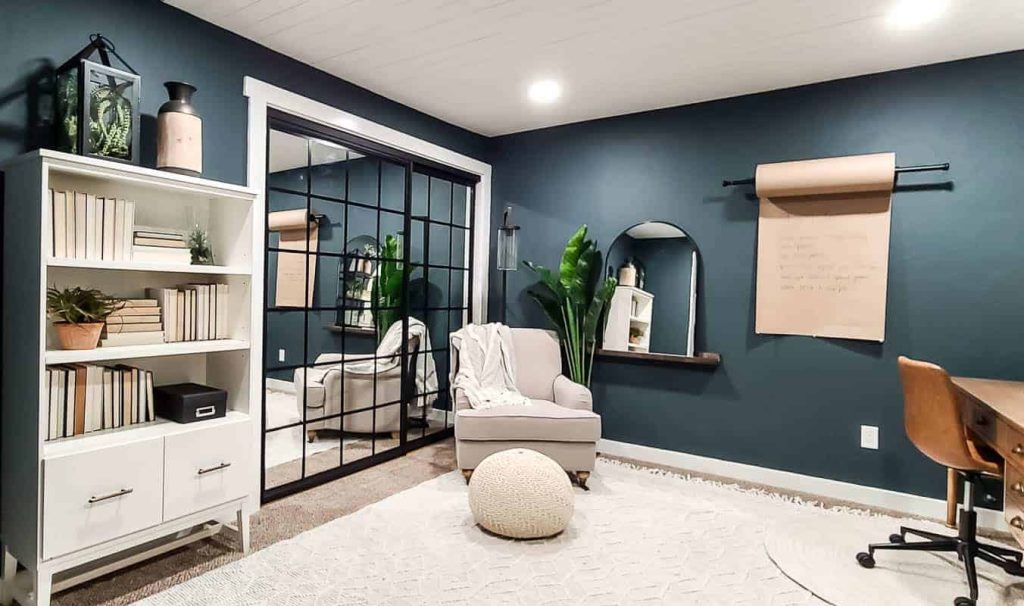 This kraft paper roll holder project was so easy and completely practical! With this last edition to the office, I finally feel like we have a completely organized space for our family to use.