Do you love the shiplap look and wondering if you can put shiplap in bathrooms? Learn our tips and tricks for shiplap bathroom walls and get inspired with these gorgeous shiplap bathroom ideas !
This shiplap bathroom guide contains affiliate links, but nothing that I wouldn't wholeheartedly recommend anyway! Read my full disclosure here.
Have you hopped on the SHIPLAP train yet? If so, you're probably trying to find a way to add shiplap to basically every room in your house, am I right?!
But when it comes to bathrooms, you may be hesitating….wondering "Is shiplap OK in bathrooms?"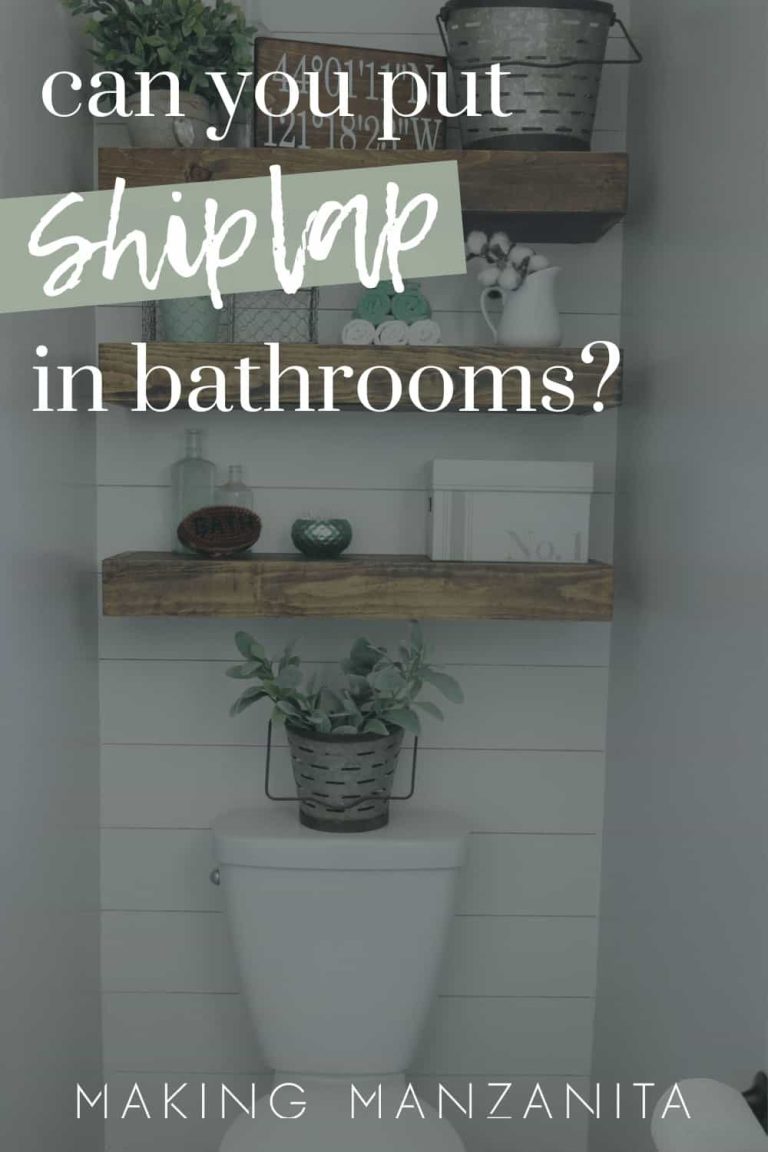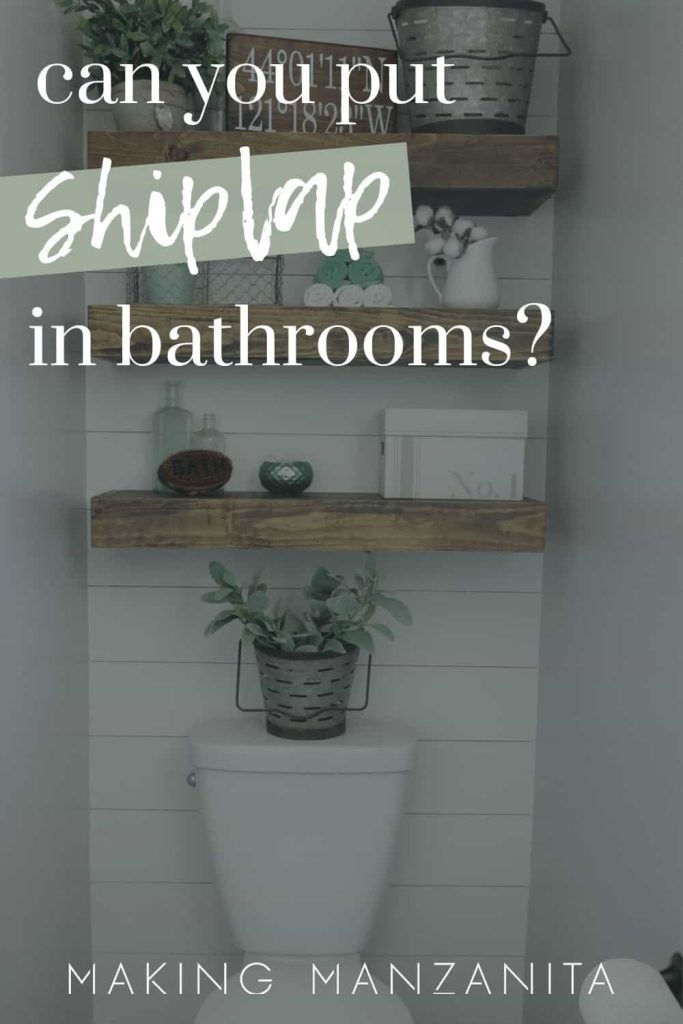 Shiplap Bathrooms: Can You Use Shiplap in a Bathroom?
There is always a risk with wood treatments installed in a bathroom or area exposed to a lot of moisture or humidity.
I would not recommend putting shiplap in a place where it will be frequently exposed to water or come in direct contact with water (like behind a sink where water will splash up or above a shower/bath or shower surround in a bathroom that is used regularly).
However, there are several steps you can take to protect your shiplap in the bathroom.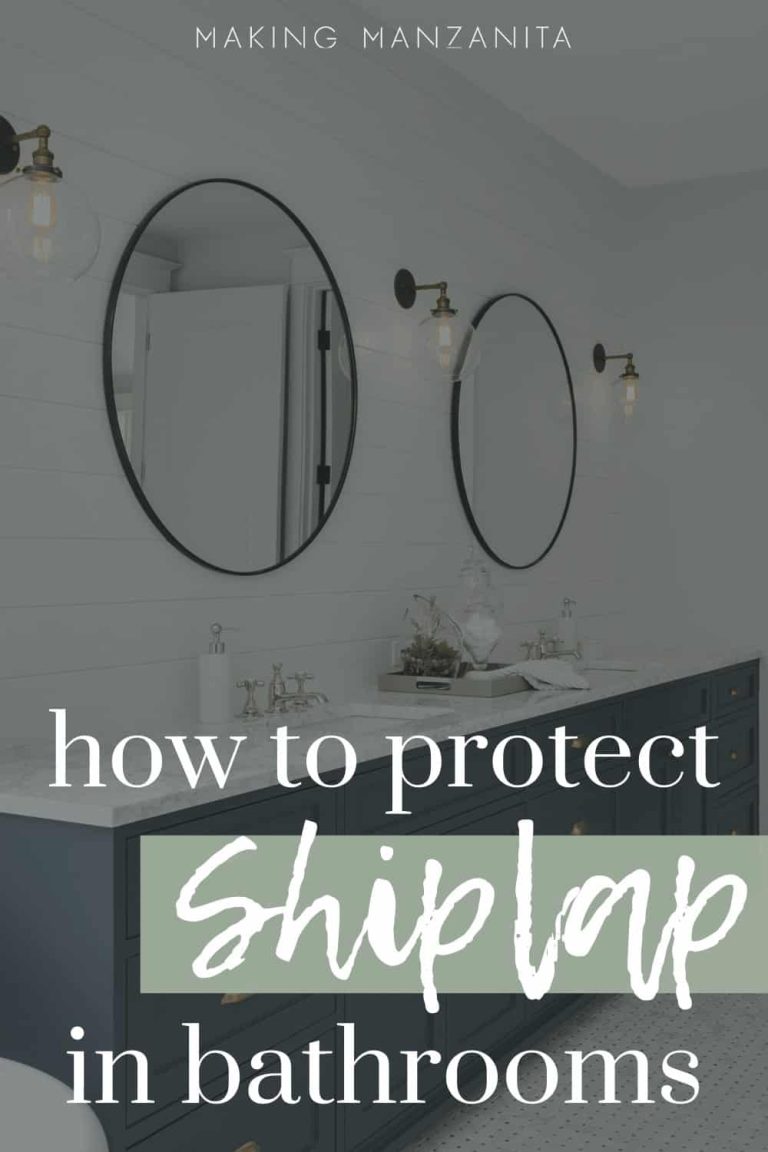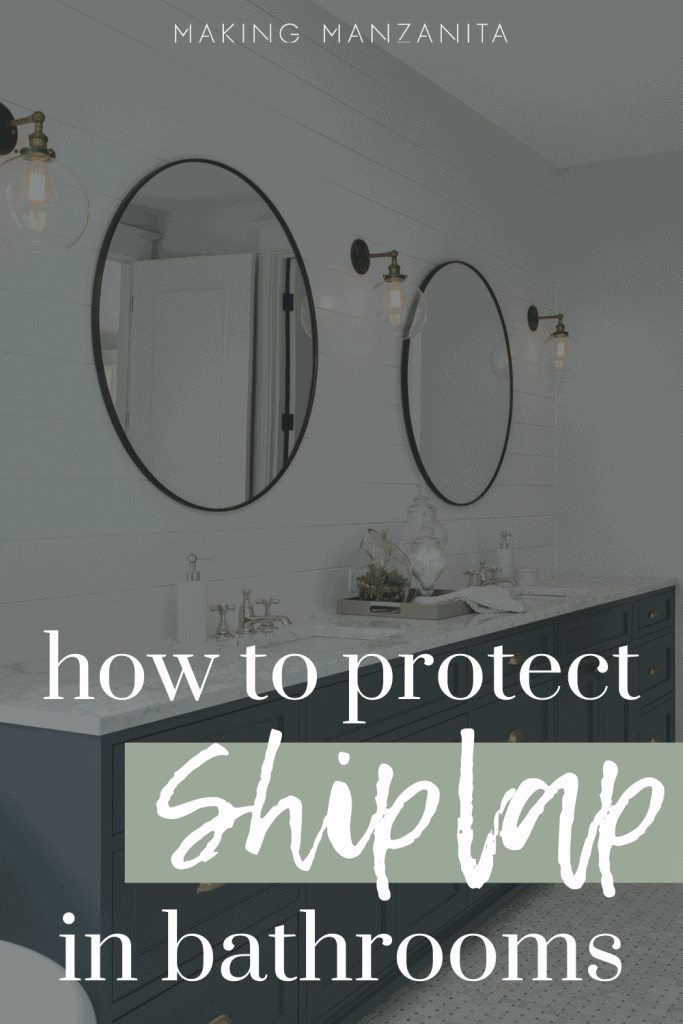 How do I protect my shiplap bathroom walls?
If you are going to install a shiplap bathroom wall or put shiplap in an area where there's moisture, it's important to protect it so that water doesn't penetrate the surface of the wood. It's all about creating a good seal on your wood.
With these simple steps, you can protect your shiplap from moisture damage in your bathroom.
Now, are you ready for some major inspiration when it comes to bathrooms with shiplap??
Inspiring Shiplap Bathroom Ideas: Stylish Ways to Install Shiplap in the Bathroom
10 Shiplap Bathroom Ideas
Looking for shiplap bathroom wall ideas? Here's a collection of smart and stylish ways to use shiplap walls in a bathroom.
So many gorgeous and inspiring ideas with these bathroom images with shiplap, right? Which was your favorite??
Even though you need to be a little more careful to make sure your shiplap is installed correctly and protected in your bathroom, there's no reason to avoid it altogether! You don't avoid putting wood vanities, doors, and baseboards in bathrooms, right?!
Would you install shiplap in your bathroom?
Let us know in the comments below!